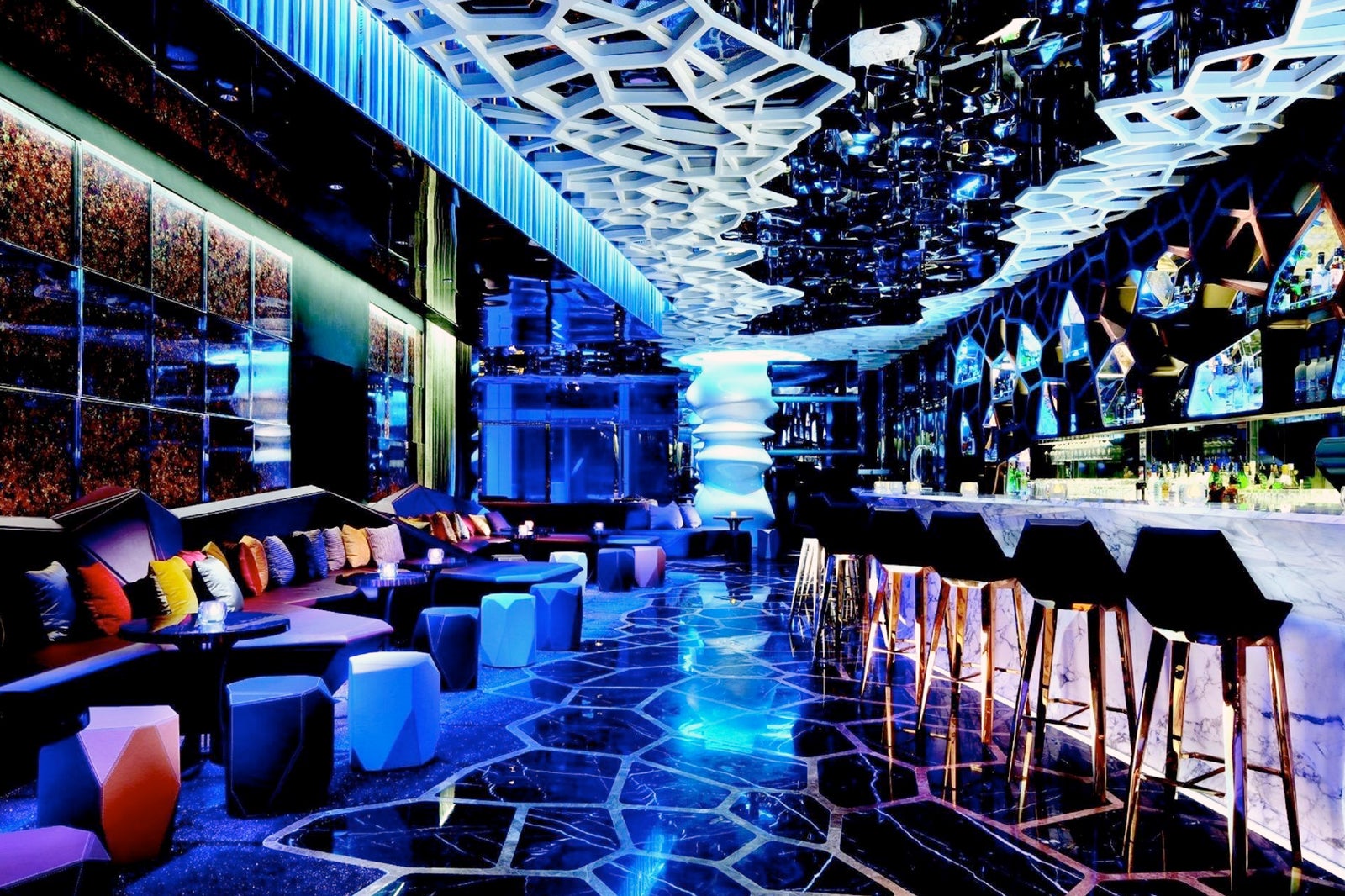 OZONE Bar Hong Kong sits on the 118th floor of the city's ICC Tower, making it one of the highest rooftop bars in the world. The bar is part of the five-star Ritz-Carlton Hong Kong, attracting many wealthy locals and tourists with its impressive city views, stylish interiors, and quality food-and-drinks menu.
Designed by Masamichi Katayama, the bar's large space is split up into an open-air terrace, a long marble bar with stools, lounge areas, and a mini sushi restaurant. The glass-panelled terrace offers almost dizzying views over Victoria Bay and Hong Kong Island – at 8pm, ICC Tower lights up with vibrant designs as part of the Symphony of Lights show.
OZONE Bar Hong Kong - one of the highlights of 13 Best Nightlife Experiences in Kowloon and 8 Best Rooftop Bars in Hong Kong (Read all about Kowloon here)
On weekends, expect a laidback nightclub vibe, with OZONE welcoming a diverse crowd with cutting-edge lighting and a dance-music oriented playlist blasting from the speakers. Drinks-wise, expect a far-reaching list of wines, beers and spirits, but cocktails are the bar's specialities.
Try unusual mixes like Dragon's Back (Absolut Vodka, raspberry, elderflower, lime, and basil yuzu foam) and HK Skyline (Zacapa 23years, absinth, jasmine tea syrup, Dom Pérignon foam, chocolate stones, and lavender smoke).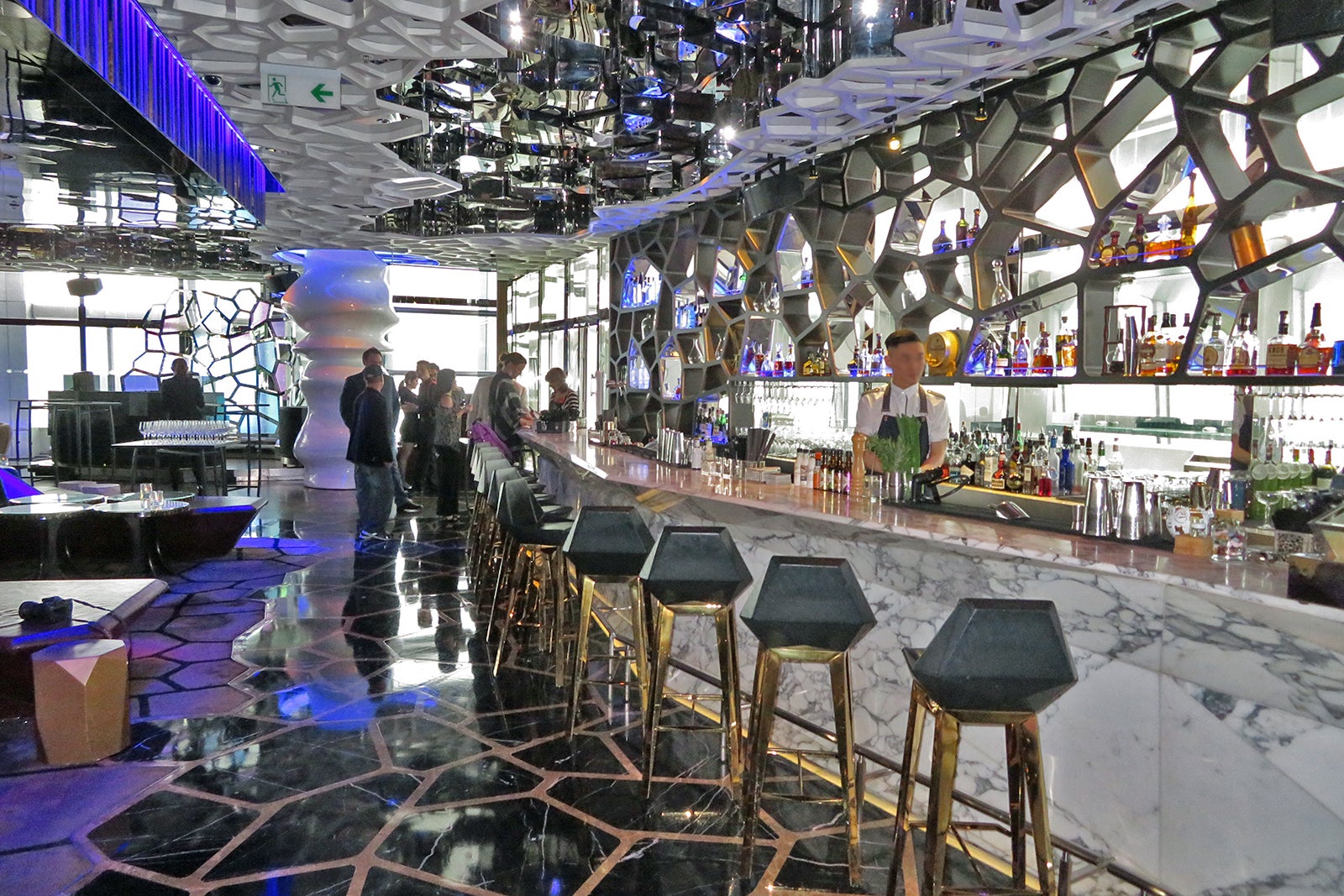 Pair your choice of drink with Asian-inspired tapas, such as mini Wagyu beef burgers, prawn toast with XO sauce mayo, and tuna tartare with caviar. OZONE Bar Hong Kong also has daily servings of fresh sushi and sashimi coming out of a standalone Japanese bar.
OZONE Bar Hong Kong is accessible via metro at Kowloon Station on the Tung Chung Line. An elevator at the ground entrance of ICC takes you to the lobby level of the Ritz-Carlton, located on the 103rd floor. From there, take the OZONE elevator to the 118th floor, where you'll arrive at OZONE Bar Hong Kong.
OZONE Bar Hong Kong
Location: The Ritz-Carlton, Level 118, International Commerce Ctr., 1 Austin Road West, Kowloon, Hong Kong
Open: Monday–Thursday from 5pm to 1am, Friday from 5pm to 2am, Saturday from 3pm to 2am, Sunday from 12pm to 12am
Phone: +852 2263 2270
Back to top