Ladies' Market is a popular place to shop for affordable fashion goods in Hong Kong. This open-air market runs the length of Tung Choi Street in Mong Kok. Both sides of the 1-km-long street are lined with stalls selling clothes, bags, shoes, and jewellery. You'll also find plenty of local coffee shops and street stalls selling wonton noodles, curry fish balls, and deep-fried squids.
Expect the quality of items to vary massively, and be prepared to bargain hard because the local vendors running the stalls will start with inflated prices every time. Haggling is a must-do here, so aim for about 50% lower than the first offer. Know that politeness (and a smile) goes a long way when it comes to bargaining.
Ladies' Market Hong Kong - one of the highlights of 10 Best Markets in Hong Kong and 18 Best Shopping Experiences in Kowloon (Read all about Kowloon here)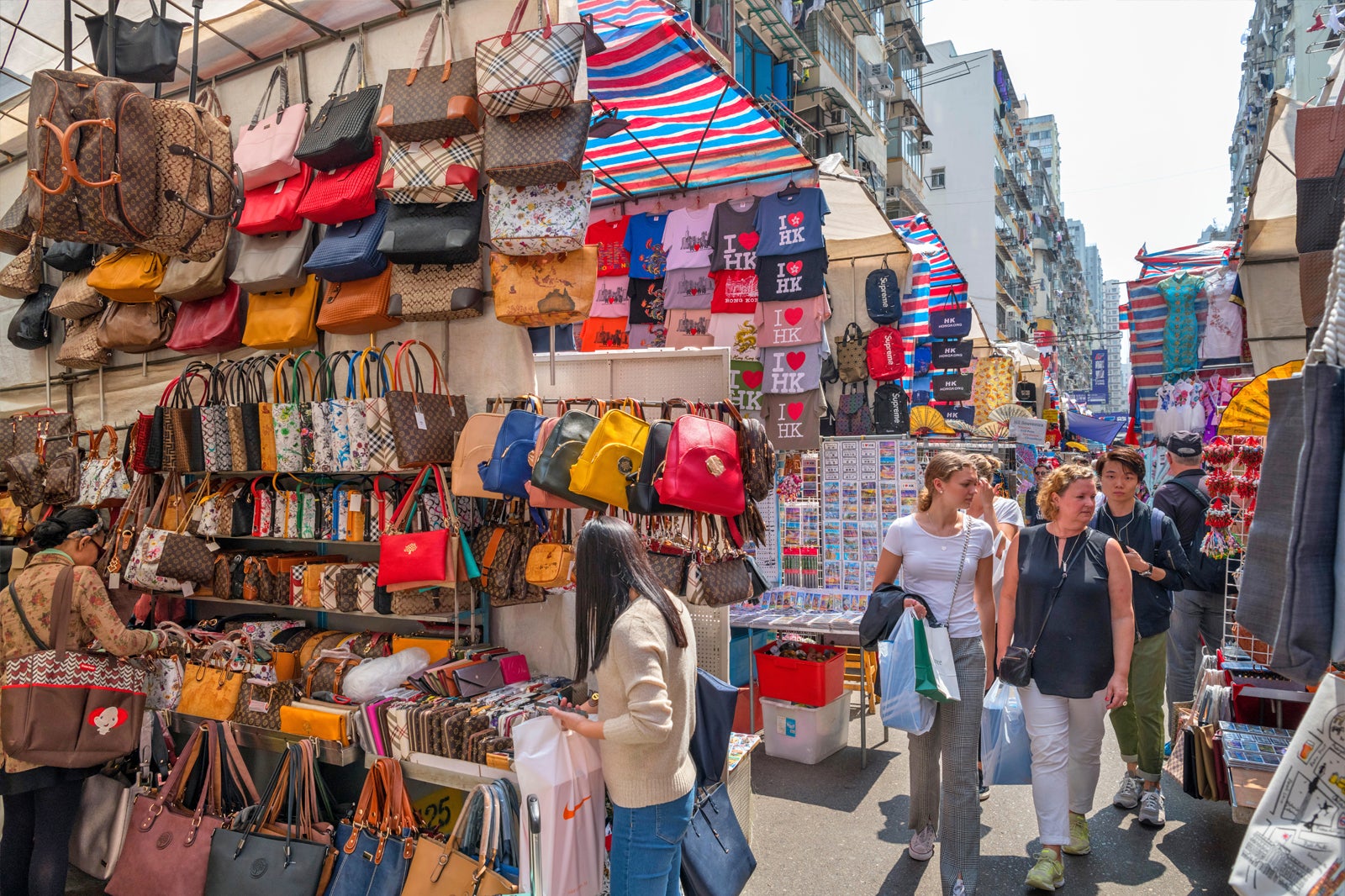 Despite the name, Ladies' Market has plenty of options for guys, along with kids clothing, fashion jewellery, shoes, bags, and typical Chinese souvenirs such as tea and snacks. Don't forget to browse the permanent stores behind the market stalls on both sides.
At its southern end, closest to Mong Kok MTR Station, you'll find fashion stalls selling fake designer goods, while further north there are many traders selling plants, animals (it's nicknamed Goldfish Street by the locals), and homeware.
Ladies' Market opens at midday but usually gets livelier towards mid-afternoon. It can get rather packed on weekends due to its narrow lane, so head there early to avoid crowds.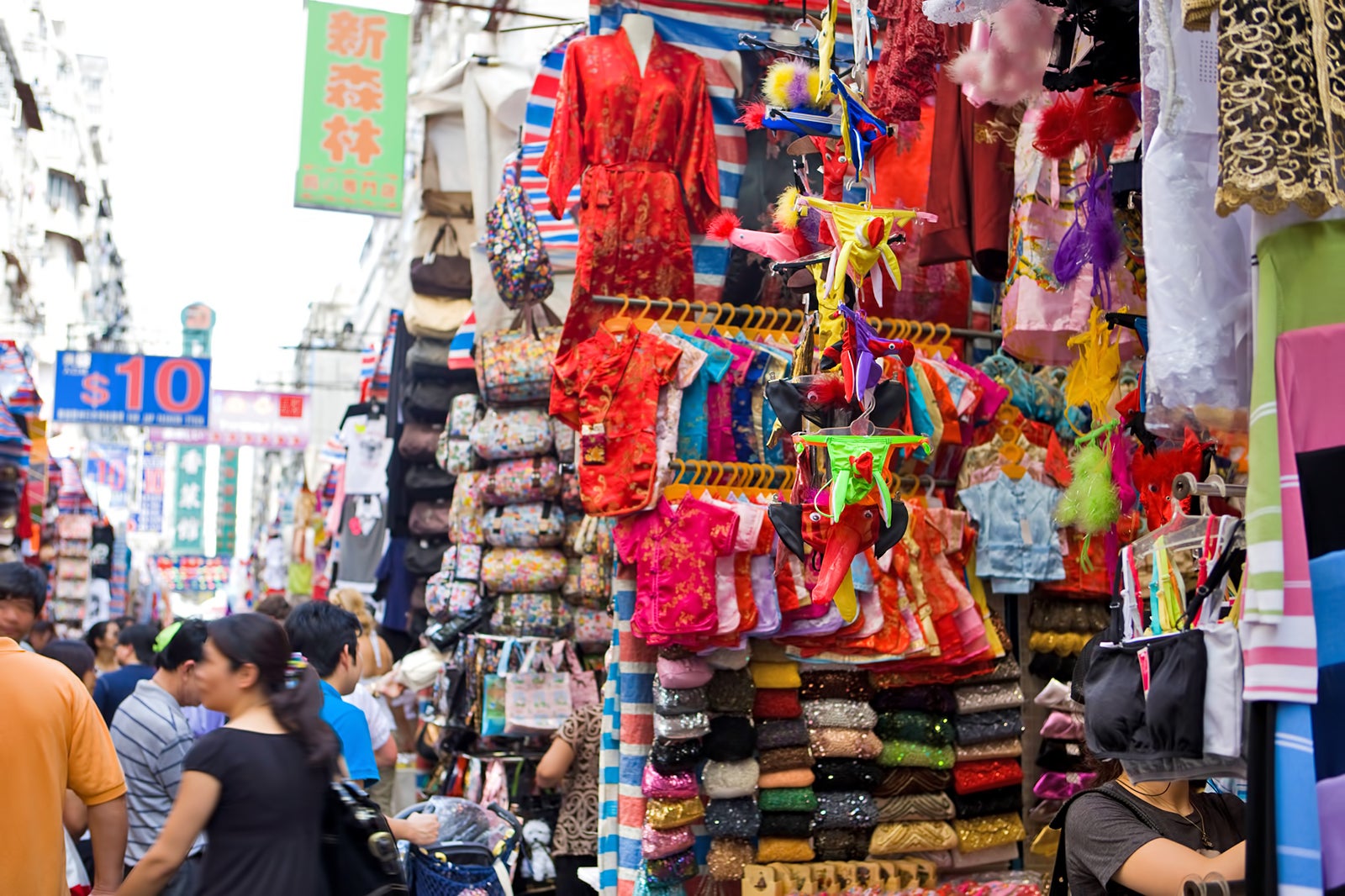 Ladies' Market Hong Kong
Location: Tung Choi Street, Mong Kok, Hong Kong
Open: Daily from 11am to 11.30pm
Back to top