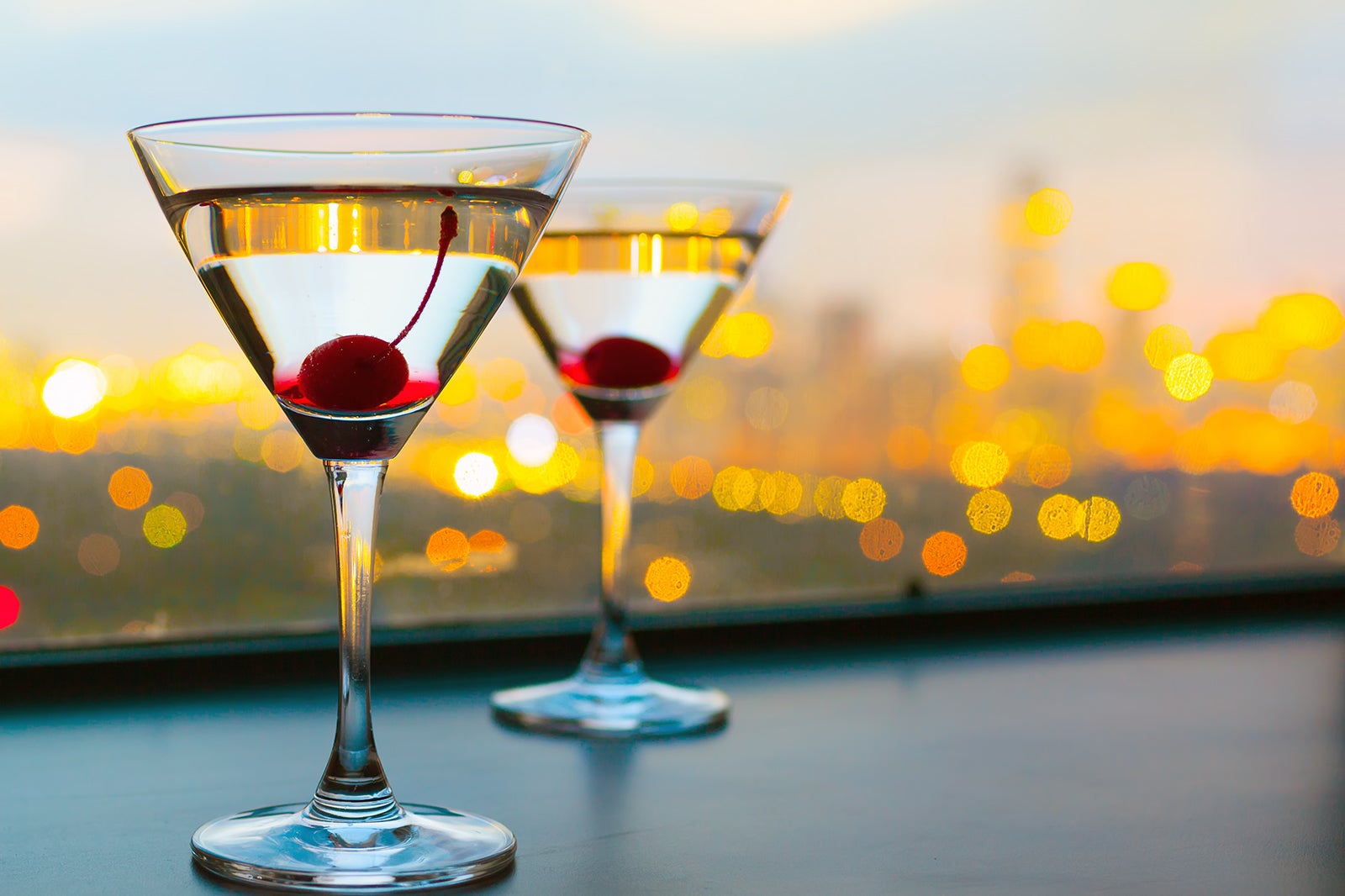 CÉ LA VI Hong Kong combines a club lounge, a modern Asian restaurant, and a rooftop bar, offering a full-on night out for Hong Kong's socialites and partygoers. The 3-floor venue is located in Central, about 250 metres southwest of the MTR Central Station.
Enjoy Japanese-influenced cuisine at the onsite restaurant and outstanding alcoholic beverages at the club lounge and bar areas – its extensive list of unique cocktails is courtesy of prodigal Swedish mixologist Knut Randhem.
CÉ LA VI Hong Kong - one of the highlights of 10 Best Nightlife in Central Hong Kong and 8 Best Rooftop Bars in Hong Kong (Read all about Hong Kong here)
Club Lounge at CÉ LA VI Hong Kong
CÉ LA VI Hong Kong's Club Lounge has a diverse music policy to keep everyone happy (and dancing). On Fridays, expect party pop and big room anthems, while Saturdays are reserved for house music and tracks with a bit more bass. Ladies night is on Wednesday, so make sure to dress up and enjoy free drinks, as well as an opportunity to win luxury gifts by the end of the night.
Cé La Vi Restaurant
The restaurant takes stylish execution to a new level, with beautifully plated dishes that taste great too. You'll find wagyu beef, fresh cuts of tuna belly, and Alaskan king crab on the menu. The wine list includes obscure and boutique wines that aren't available in most restaurants in Hong Kong.
Sky Bar at CÉ LA VI Hong Kong
CÉ LA VI Hong Kong's Sky Bar is styled after a tropical garden and is more of a party spot compared to other rooftop bars in Hong Kong. It's also worth heading to this popular club a little earlier to check out its Sundowner Sessions (weekdays from 4pm to 7pm), as you get to enjoy sunset views of Hong Kong with chill house music playing in the background.
CÉ LA VI Hong Kong
Location: 25/F California Tower, 32 D'Aguilar Street, Central, Hong Kong
Open: Monday–Tuesday from 12pm to 1am, Wednesday–Thursday from 12pm to 3am, Friday–Saturday from 12pm to 4am, Sunday from 12pm to 12.30am
Phone: +852 3700 2300
Back to top