The Avenue of Stars is a promenade on the Tsim Sha Tsui waterfront in Hong Kong, which honours those who have made great contributions to Hong Kong cinema. The avenue overlooks Victoria Harbour and is a popular spot for taking in the Symphony of Lights show.
The Hong Kong Film Award Board selected the 100 honoured celebrities and the avenue reflects the golden age of the Hong Kong's film industry – the city was once called the "Hollywood of the East" in its heyday during the 1980s and '90s.
Avenue of Stars in Hong Kong - one of the highlights of 14 Best Things to Do in Kowloon (Read all about Kowloon here)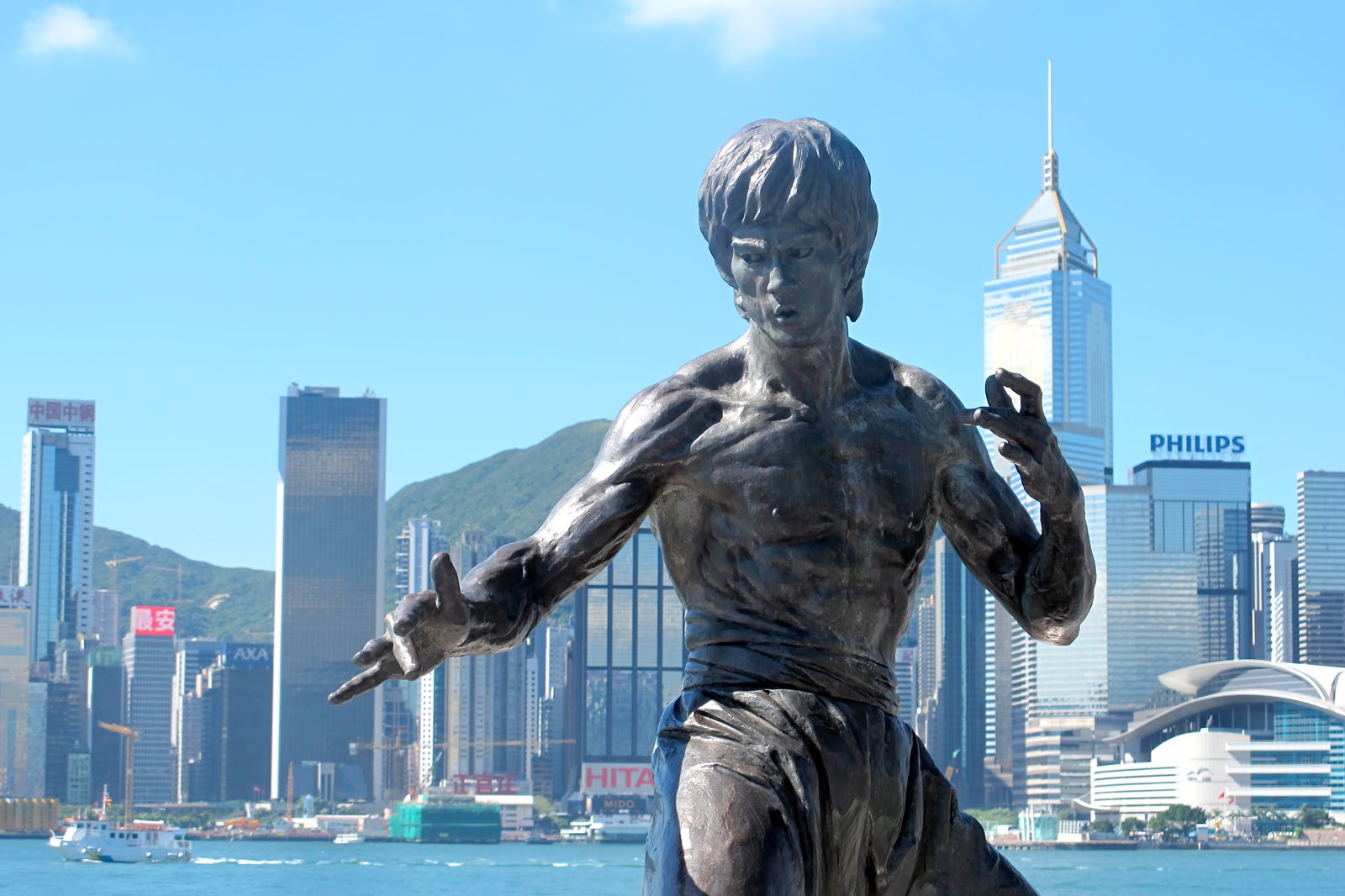 Hong Kong's Avenue of Stars highlights
The 100 stars represent Hong Kong cinema which started with the first silent feature film made in 1913. The film industry peaked in the 1970s and 80s when Kung Fu masters like Bruce Lee and Jackie Chan enjoyed worldwide success.
Action movies from John Woo and Johnnie To brought the Hong Kong film industry to another level of popularity internationally in the 1990s and many movie stars like Jet Li and Zhang Ziyi took part in Hollywood feature films since then. To honour their achievement, the New World Group spent HK$40 million to build this 440-metre-long promenade in 2004 and donated the property to the government as a public park.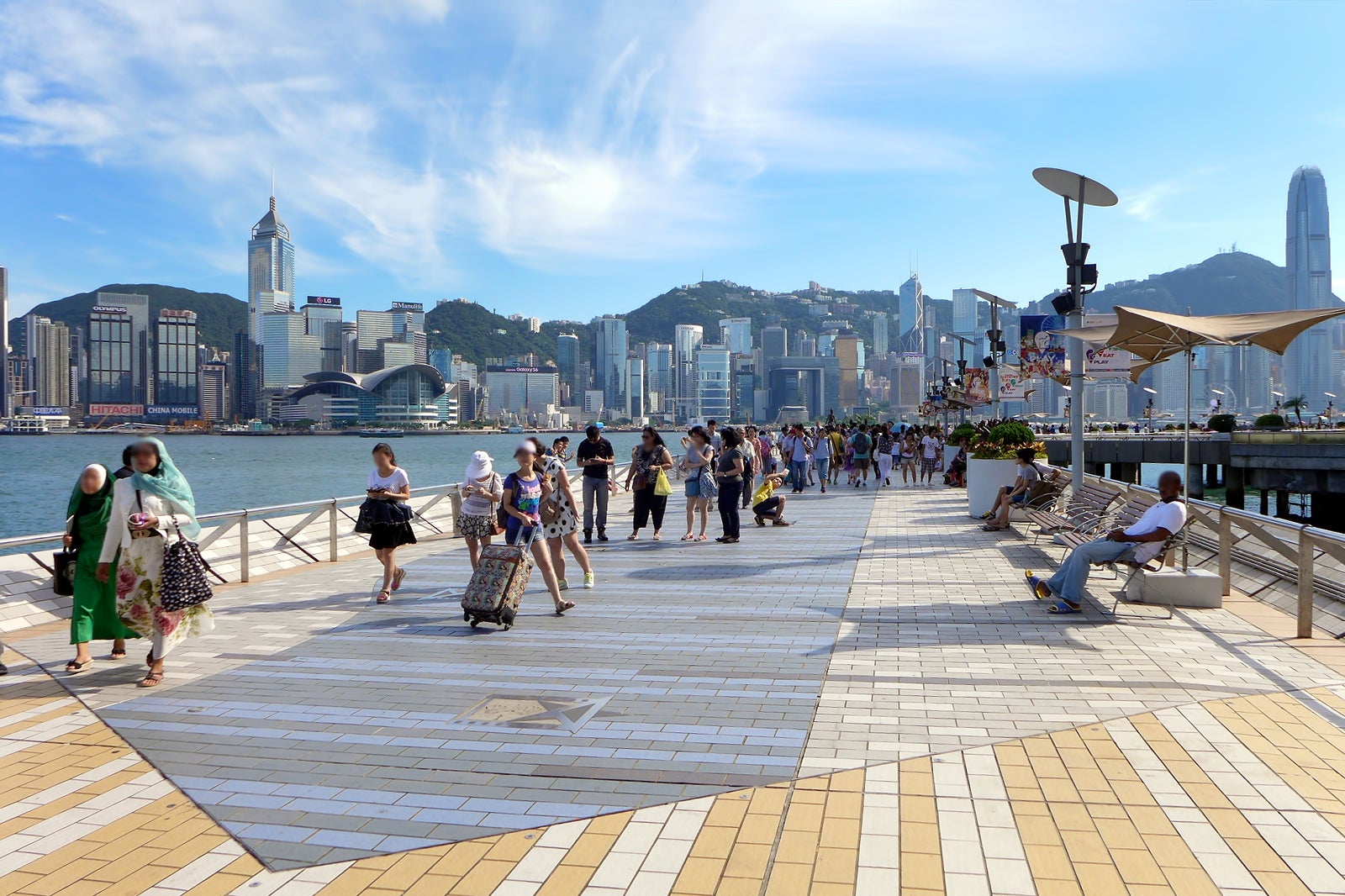 The Avenue of Stars has become one of the most popular sightseeing spots in Hong Kong. At the entrance, there's a 4.5-metre-tall statuette of the Hong Kong Film Award. Each of the 100 plaques has the handprint and autograph of the celebrity it represents. Special lights on the floor make the avenue look like a glittering galaxy and here you can also find a 2.5-metre-tall bronze statue of Bruce Lee. A series of film-related sculptures are ideal to take photos with, using Victoria Harbour as a glamorous background.
The Symphony of Lights show starts at 8pm every night when 44 buildings on both sides of the Victoria Harbour are lit up with a laser multimedia display accompanied by music. On weekends, a stage usually opens for local talent to perform. There are stores that sell film-related souvenirs and snacks and drinks. The Avenue of Stars is also the best spot to photograph the Hong Kong side of Victoria Harbour. You should visit the Avenue of Stars at night time in order to get the best view.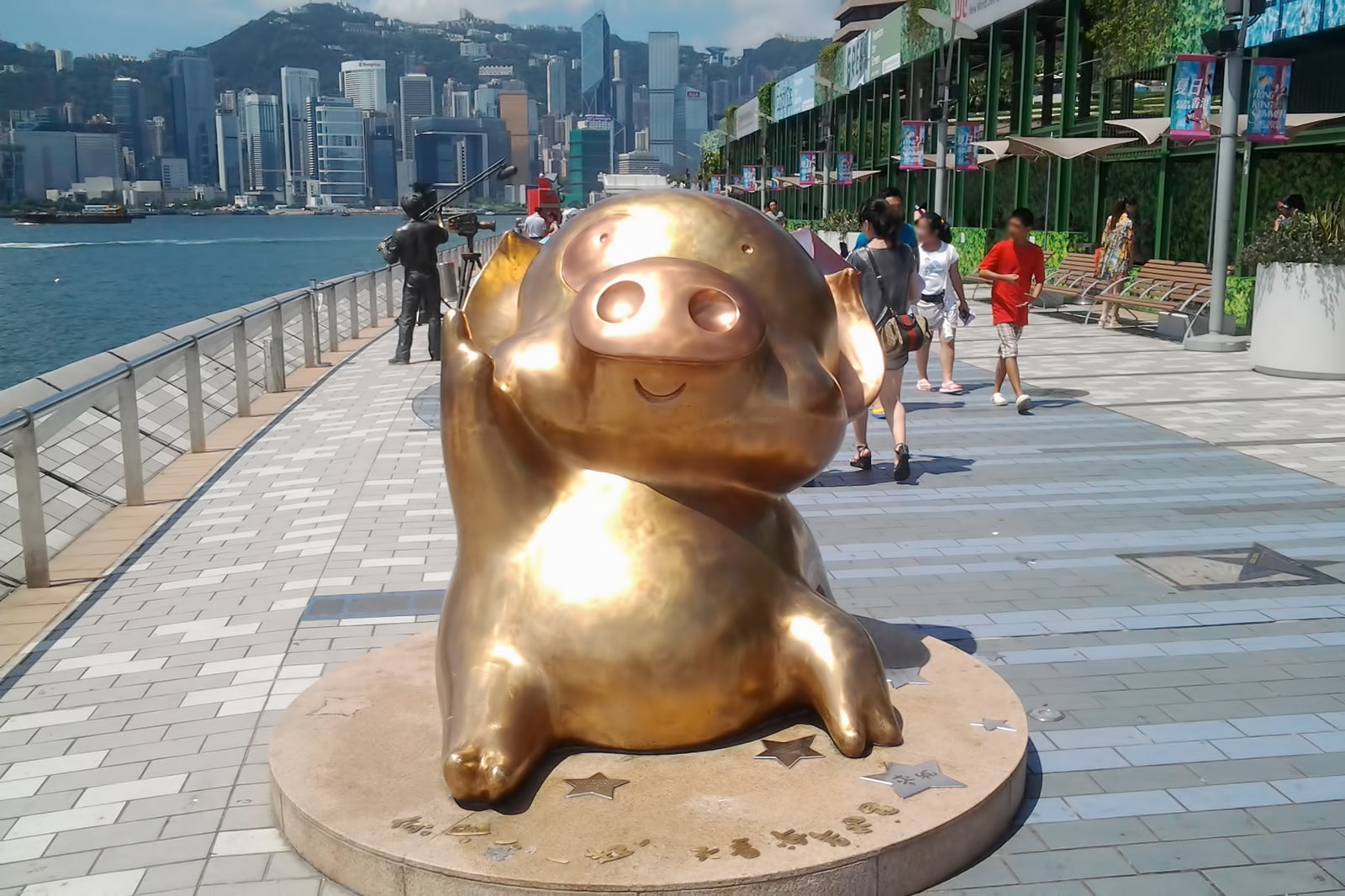 Avenue of Stars in Hong Kong
Location: Tsim Sha Tsui Promenade, Hong Kong
Phone: +852 2734 8890
Back to top