Apliu Street Market specialises in cheap and preloved electronics, including laptops, TVs, computers, tablets, and radios. The actual road is very small but has a surprisingly large number of shops, stalls and vendors selling cheap merchandise.
Apliu Street Flea Market - one of the highlights of 10 Best Markets in Hong Kong and 18 Best Shopping Experiences in Kowloon (Read all about Kowloon here)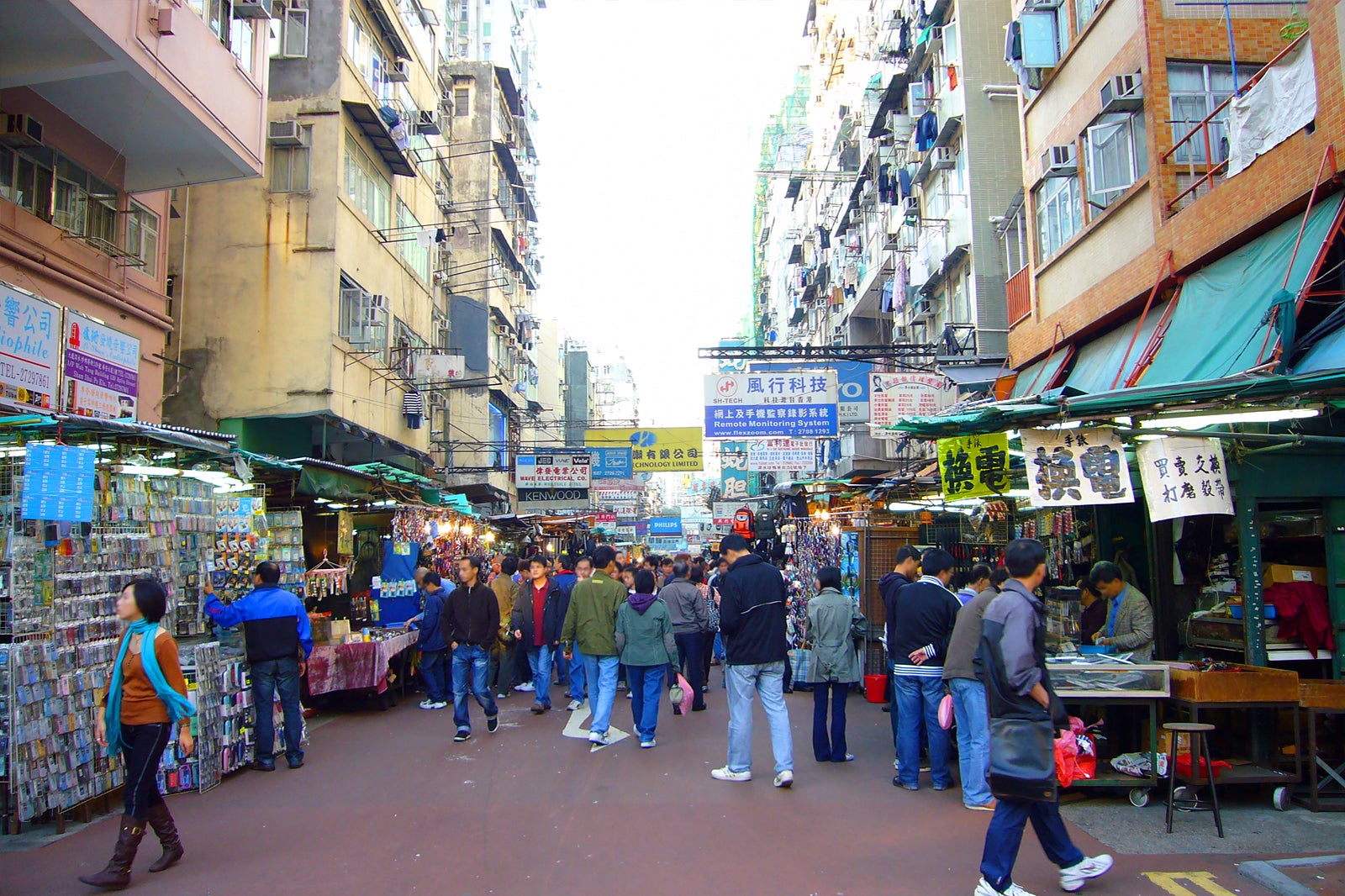 Many would argue that this more local-feeling market is a much better place to grab a bargain, even if there isn't as much on sale. This Hong Kong flea market has a range of old models – not ideal if you're looking for a new phone, but great if you're after a vintage camera and old-school radio. There are some vendors selling old Chinese relics, antique watches, and retro accessories.
Prices at Apliu Street Market are relatively low – most vendors don't display the price and will usually quote you on the spot. This means that there is room for a bit of bargaining, which often results in discounts of 10% to 20% on most items if you try your luck.
At the far end of Apilu Street, there are textile traders selling affordable fabrics and tailoring equipment. This area is where local tailors buy materials in bulk. Apliu Street Flea Market is located in Kowloon, about 1.2 km south of the Lei Cheng Uk Han Tomb Museum. You can travel by MTR to Sham Shui Po Station, and the market is just around the corner.
Apliu Street Flea Market
Location: Apliu Street Flea Market, Apliu Street, Kowloon, Hong Kong
Open: Daily from 9am to 5pm
Back to top