10 Things to Do in Vancouver with Kids
Best Family-Friendly Places in Vancouver
Vancouver regularly makes it to the shortlists of the world's most liveable cities. For visiting families, it's a city that offers plenty of fun indoor activities, as well as interesting sightseeing in the magnificent Canadian outdoors. A great example is Canada Place, where you can take in the city's picturesque harbourside views or go inside to try thrilling flight simulator rides over a variety of Canadian landscapes.
Kids can learn through interactive exhibits and do experiments at TELUS World of Science or touch a moon rock at HR MacMillan Space Centre. Many of the best family-friendly places in Vancouver are out in the open, so the kids will also get plenty of fresh air. You and your kids can escape the city's high-rise hub and enjoy scenic mountain forests a half-hour's drive north. You can even hop on a boat to look for humpback whales in the Pacific. Here are all the great things to do in Vancouver with kids.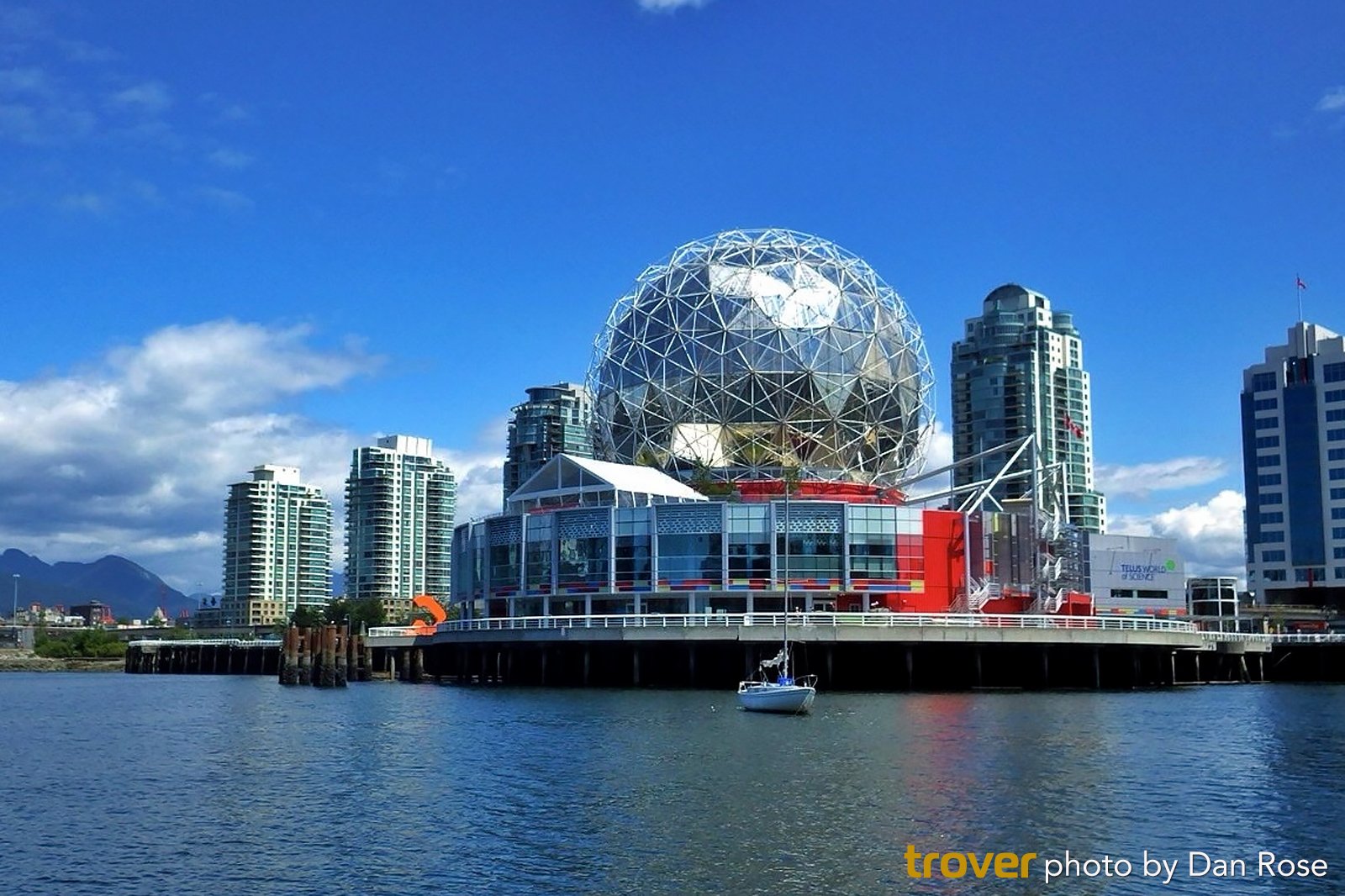 Conduct experiments at Science World
Let your kids' imagination run free
Your kids can broaden their horisons with various exhibits and shows at TELUS World of Science. They're designed to make it easy for all ages to grasp how stuff works. Exhibits change each year and range from filmmaking and animation technology to human anatomy. Speakers at engaging science talks often call up eager kids onto the stage to "help out" in fun and often spectacular presentations. You can also watch some of Science World's own co-produced documentaries on one of the world's largest dome screens at its OMNIMAX Theatre.
Location: 1455 Quebec St, Vancouver, BC V6A 3Z7, Canada
Open: Daily from 10am to 6pm (Tuesdays until 9pm)
Phone: +1 604-443-7440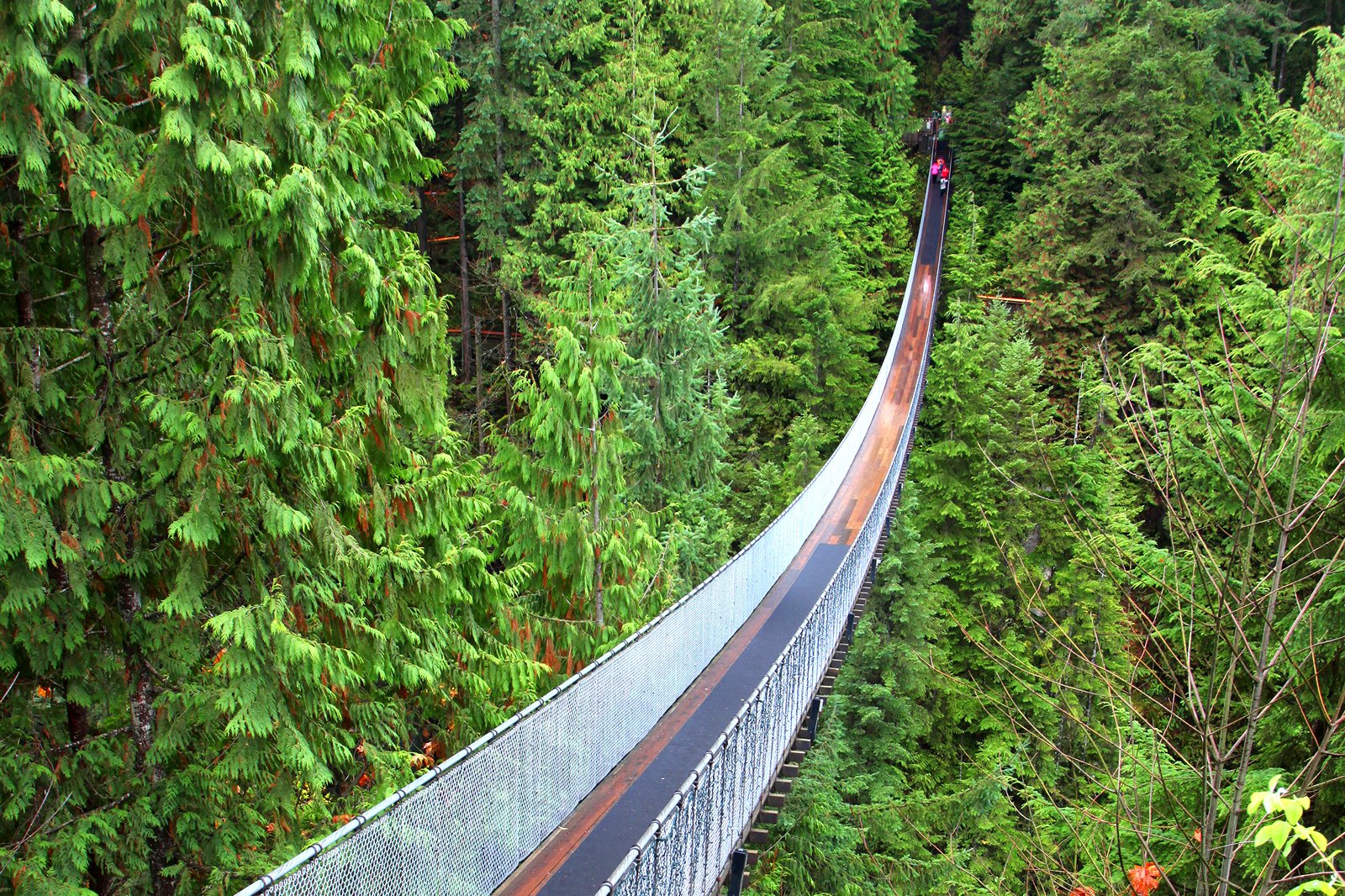 Cross the Capilano Suspension Bridge
Take in the scenery from high among the treetops
You can dare your family to walk this rickety bridge in North Vancouver, which stretches for 460 feet over a 230 foot drop, with the Capilano River flowing below. Knowing that it's one of the oldest visitor attractions in Vancouver, originally built in 1889, simply adds to the sense of adventure. The bridge that was made of hemp ropes and cedar planks back then was replaced with sturdy wire cables. If this still doesn't assure you enough, then the magnificent prize scenery just might.
Location: 1455 Quebec St, Vancouver, BC V6A 3Z7, Canada
Open: Daily from 8am to 8pm (Wednesdays until 6pm)
Phone: +1 604-443-7440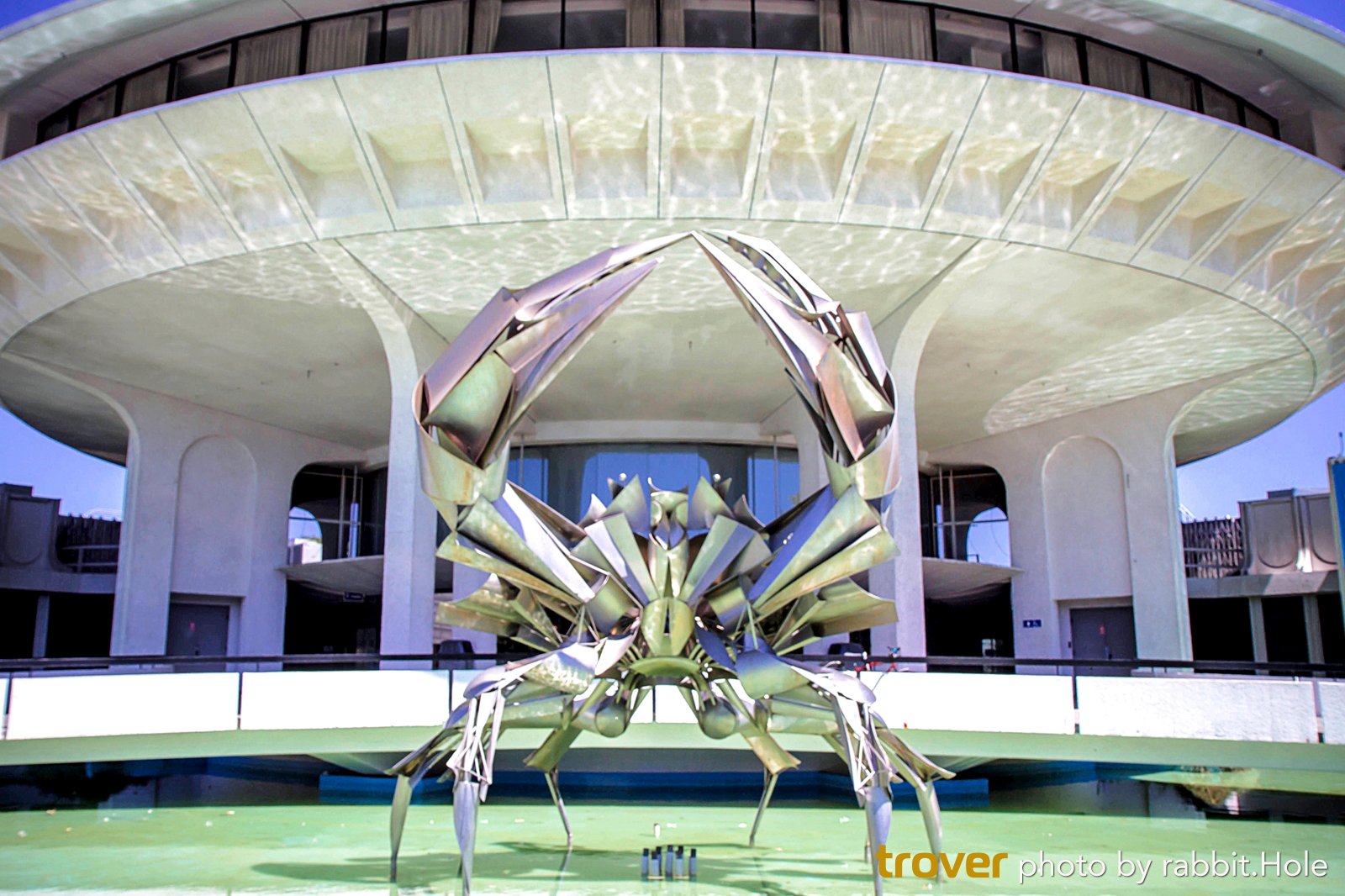 Touch a moon rock at HR MacMillan Space Centre
Explore the universe at Vancouver's planetarium
You and your family can enjoy live science demos, try to lift real meteorite samples, and touch one of the world's only 5 touchable moon rocks at HR MacMillan Space Centre. The astronomy museum is home to Vancouver's only planetarium, with its Planetarium Star Theatre that takes you on a visual tour of planets, the solar system, nebulas and galaxies. There are several shows that you can enjoy, and they feature new movies almost every season. Admissions are around $18 for adults and $15 for kids.
Location: 1100 Chestnut St, Vancouver, BC V6J 3J9, Canada
Open: Daily from 10am to 5pm
Phone: +1 604-738-7827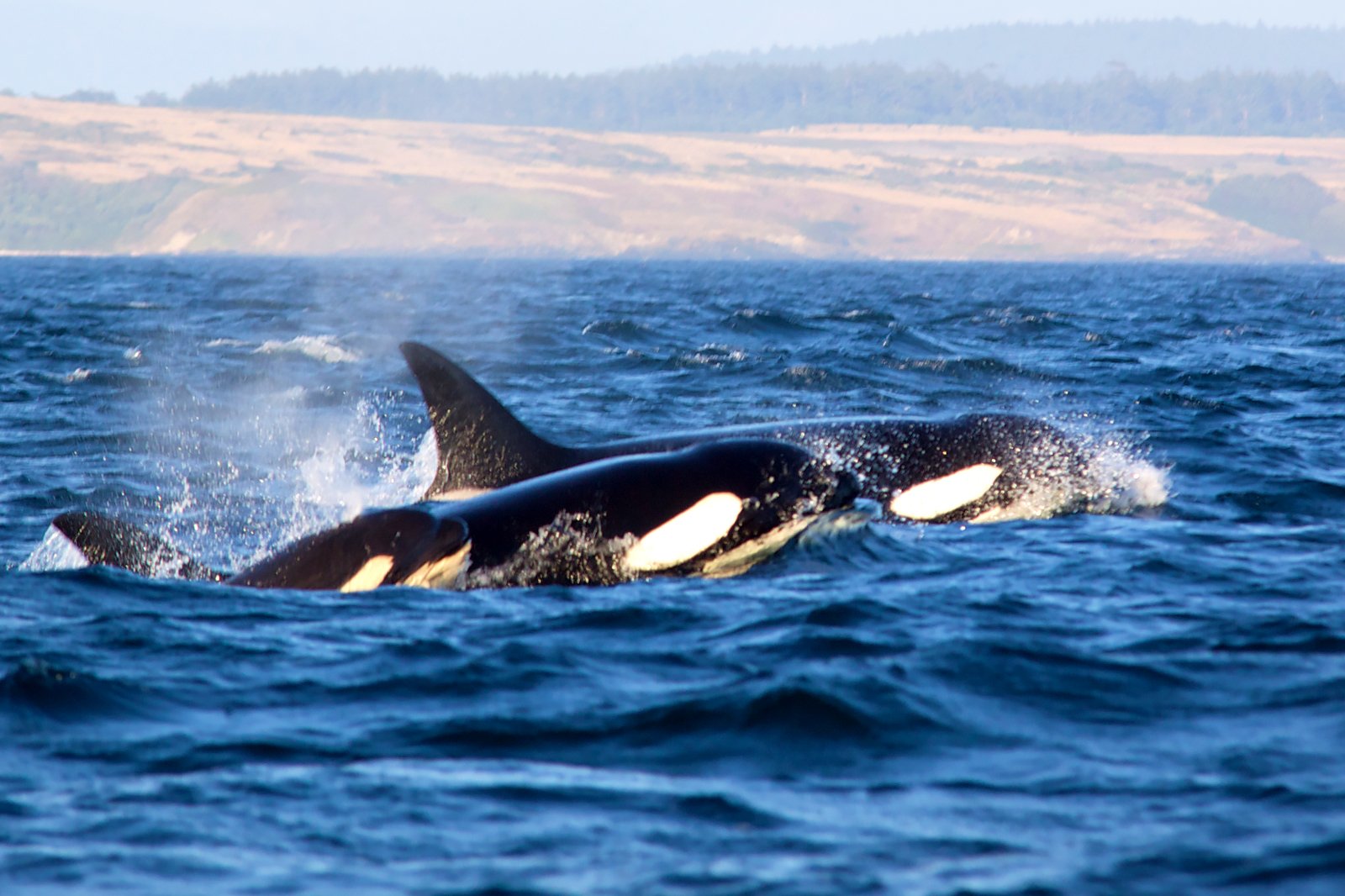 Go whale watching
Witness orcas and humpback whales breach
After you've ticked Vancouver's gorgeous parks and mountain forests off your list, you should consider adding whale watching to your nature sightseeing plans. The waters off British Columbia are rich in marine life, especially cetaceans like killer whales, humpback whales and porpoises. Whale watching operators based in Vancouver include Vancouver Whale Watch, Wild Whales Vancouver, and Prince of Wales Whale Watching. The best months are usually between April and October, with high chances of seeing a breach. Witnessing one can be the big highlight of your visit.
photo by Thomas Hubauer (CC BY 2.0) modified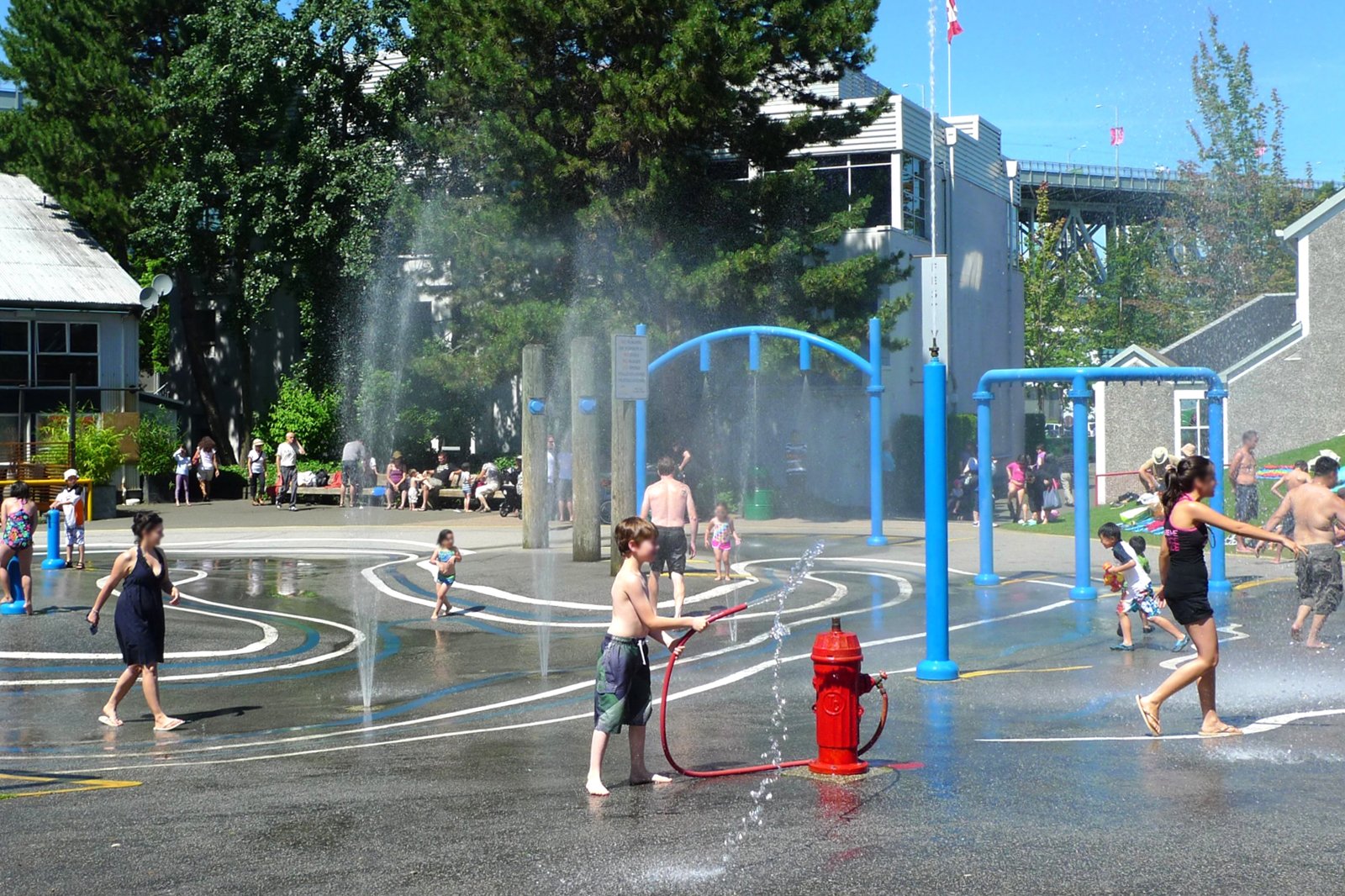 Splash and slide at Granville Island Waterpark
Enjoy waterslides and a spray park in the summer
The False Creek Community Centre on Vancouver's Granville Island features a great collection of family facilities. One of them is Granville Island Waterpark, which comprises a spray park that's good for toddlers and younger kids, as well as a full waterpark with winding waterslides. The park is open to the public in the summer months of May through September. It's a great addition to your Granville Island family itinerary, with the Granville Island Public Market and the Kids Market nearby.
Location: 1318 Cartwright St, Vancouver, BC V6H 3R8, Canada
Open: Daily from 10am to 6pm
Phone: +1 604-257-8195
photo by Ruth Hartnup (CC BY 2.0) modified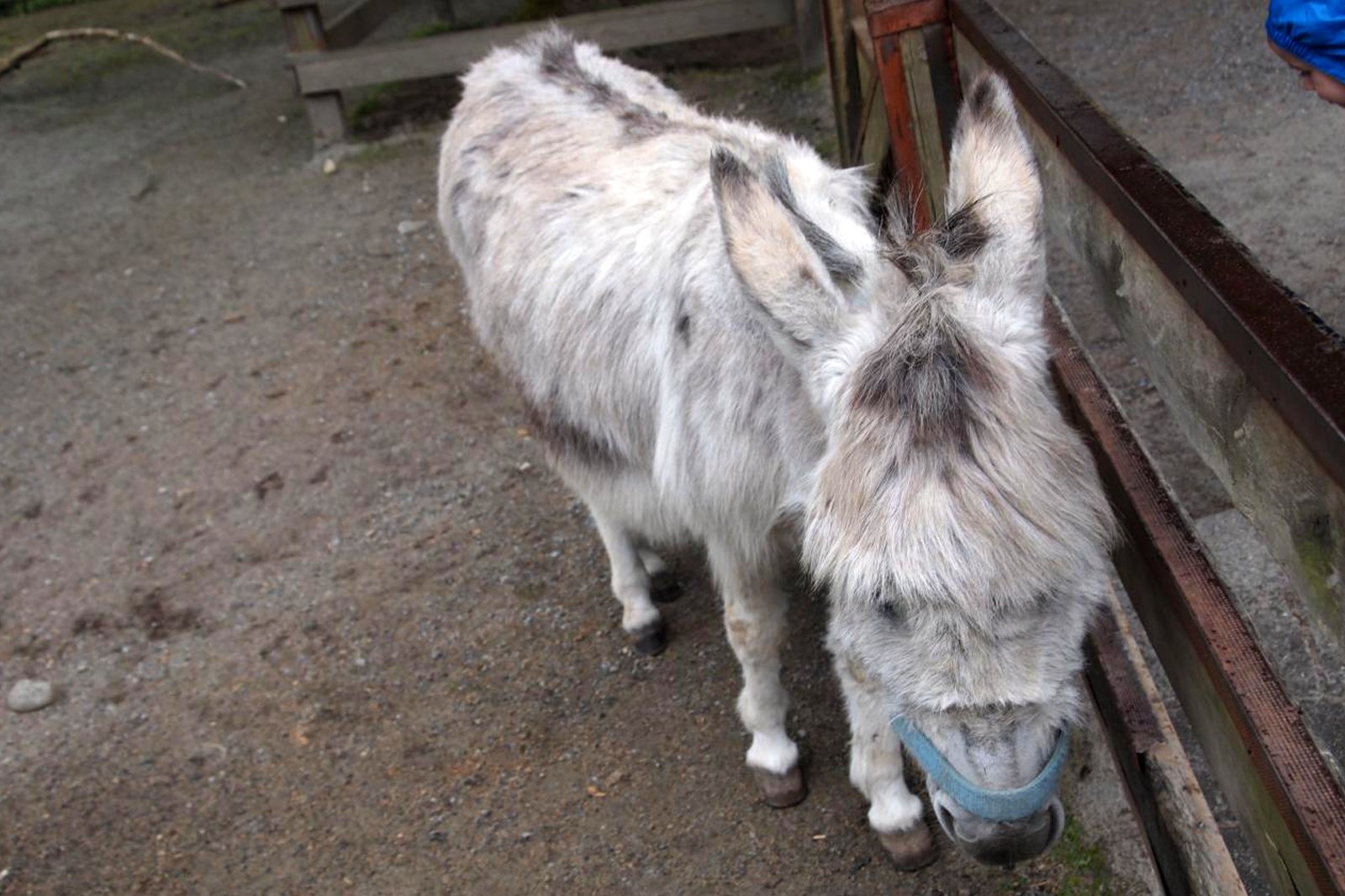 Ride ponies at Maplewood Farm
Pet, feed, and learn about animals
This 5-acre farm in North Vancouver offers great hands-on experiences for animal-loving families and kids of all ages. It provides more than the regular petting zoo. Various fun activities that you and your kids can enjoy include feeding ducks and chickens, riding ponies and learning to milk cows. Feeding times introduce young kids to the different foods that each animal eats. Around 3.30pm, you can witness the farmers rounding up the animals and taking them back into the barn for the night.
Location: 405 Seymour River Pl, North Vancouver, BC V7H 1S6, Canada
Open: April – October: Tuesday – Sunday from 10am to 4pm (closed on Mondays)
Phone: +1 604-929-5610
photo by Walter Lim (CC BY 2.0) modified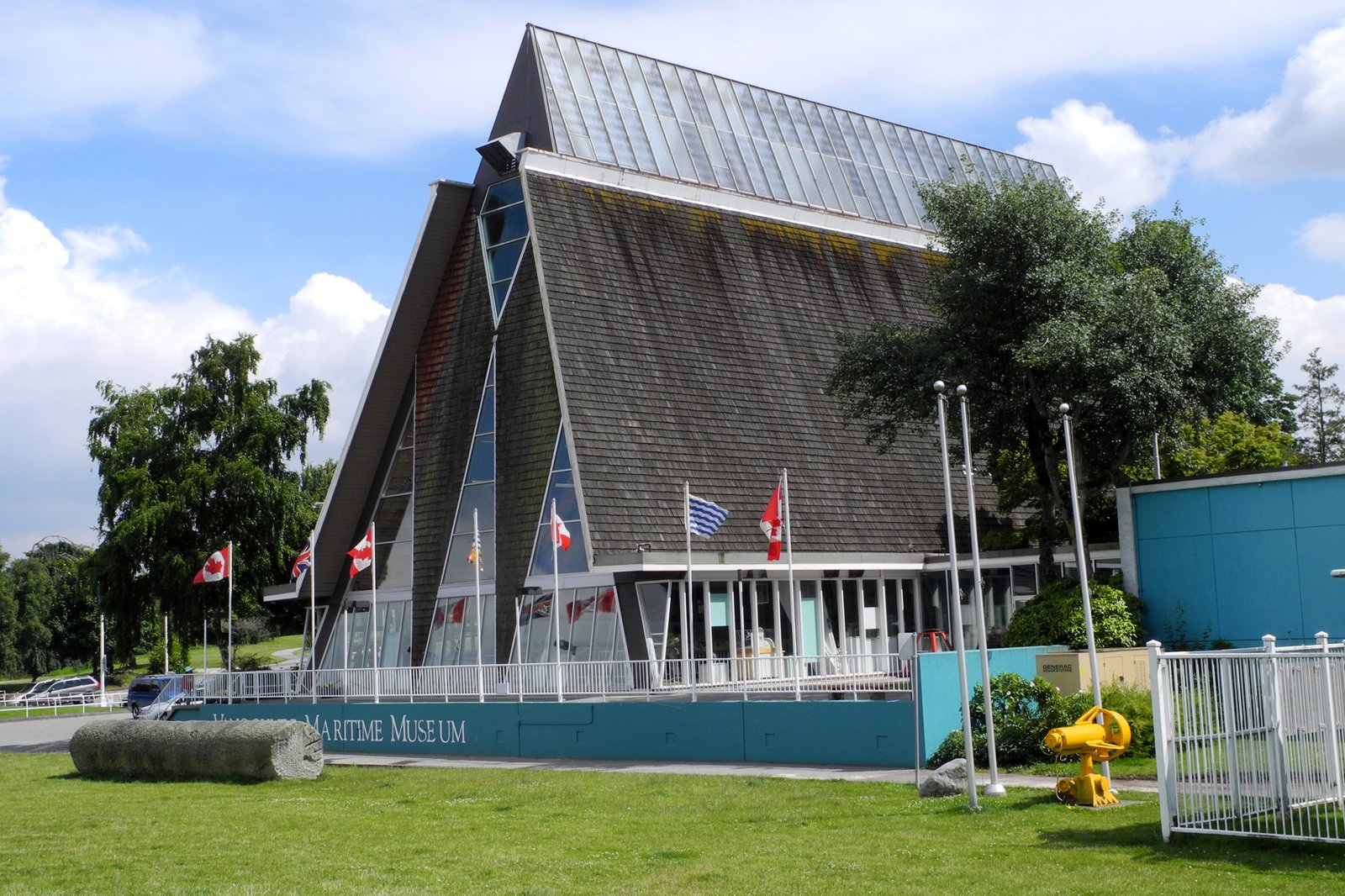 Steer a ship at the Vancouver Maritime Museum
Learn about historical Pacific and Arctic explorations
This museum on the waterfront of Vanier Park showcases various models of historical vessels and treasures salvaged from various wrecks. You can board the restored St. Roch, the patrol ship that was used to circumnavigate North America in the early 20th century. A special kids' area offers fun learning exhibits. These include interactive displays on how a submarine works and a sailing ship's wheel simulator. Tickets are around $13.50 for adults and $10 for visitors between the ages of 6 and 18.
Location: 1905 Ogden Ave, Vancouver, BC V6J 1A3, Canada
Open: Daily from 10am to 5pm (Thursdays until 8pm)
Phone: +1 604-257-8300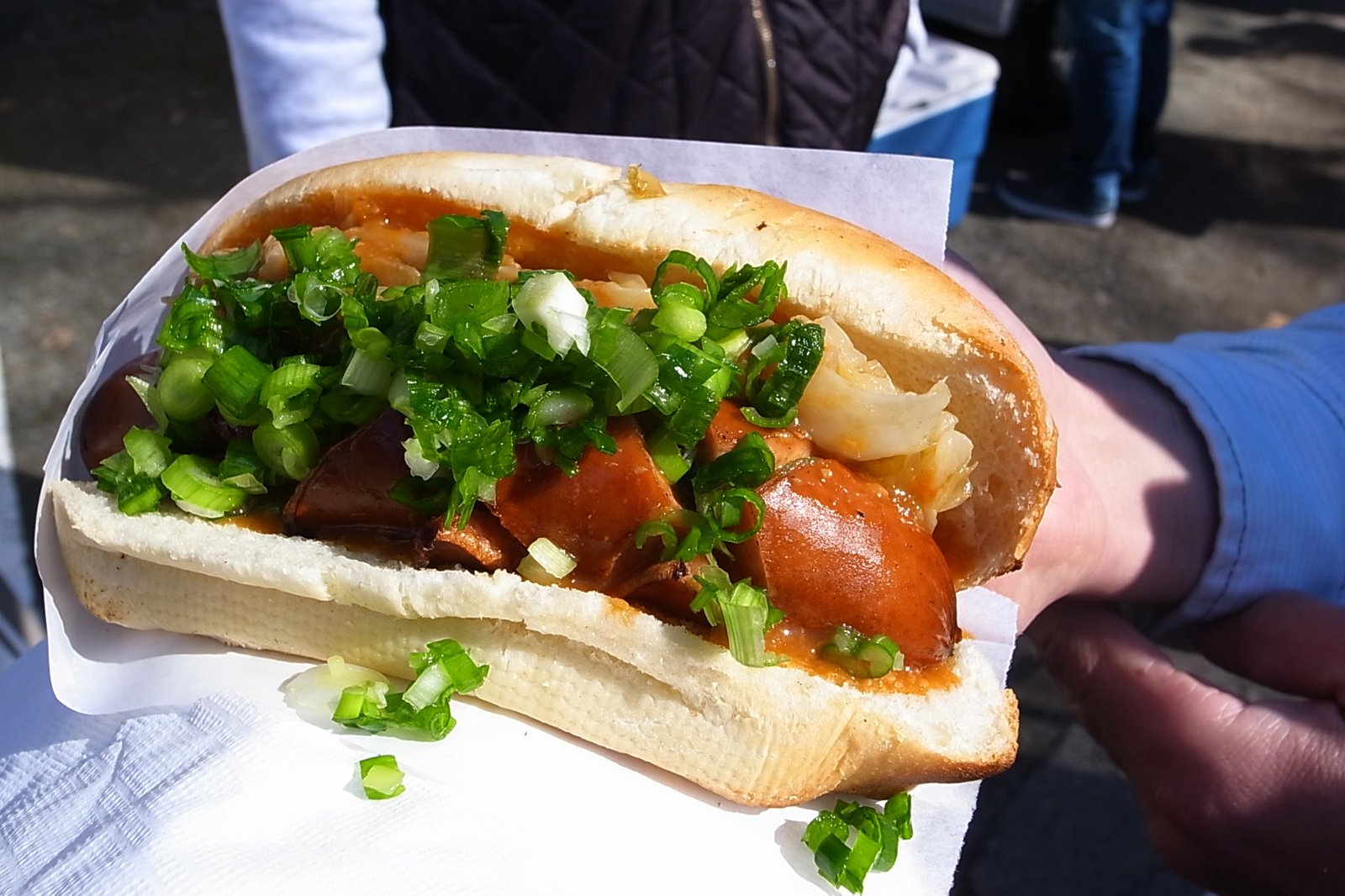 Eat a Japadog
It's Canada's own hot dog with a twist
This delicious treat is a Vancouver favourite and worth trying on your visit. You can find its carts, food stands and restaurants serving it throughout the city, such as on the Robson, Burrard, and Templeton Station streets. They mainly offer gourmet hot dogs with a Japanese twist, with toppings ranging from okonomiyaki and yakisoba to teriyaki and tonkatsu. Optional orders of French Fries with a twist, doused in seasoning and aptly called "shaked fries", usually go with your hotdogs.
photo by Lisa Pinehill (CC BY-SA 2.0) modified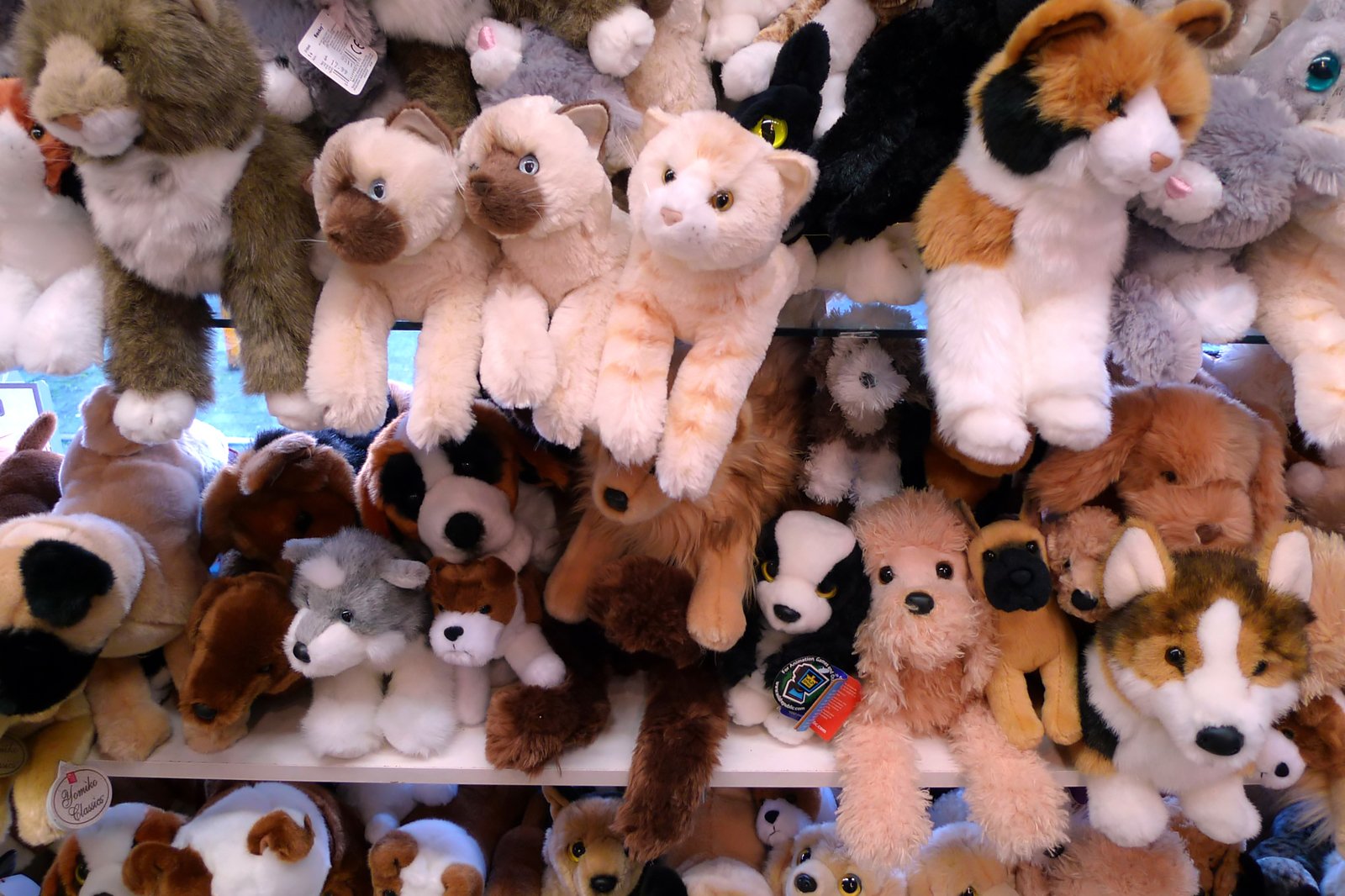 Find toy heaven at Kids Market
Kids' fun and toys galore on Granville Island
This warehouse-style spot comprises a shop that stock a huge variety of toys, ranging from Legos to puppets, dolls and action figures. It also features sections with kids' wear. You can head to the arcade on the upper floor and there's convenient play area, where you can leave your kids to play under staff supervision while you enjoy some adult time exploring Granville Island's other offerings.
Location: 1496 Cartwright St, Vancouver, BC V6H 3Y5, Canada
Open: Daily from 10am to 6pm
Phone: +1 604-689-8447
photo by Ruth Hartnup (CC BY 2.0) modified
Take a virtual flight with FlyOver Canada
Feel the sensation of flying over scenic landscapes
You can get the sensation of real flight and soar over beautiful Canadian landmarks and landscapes without boarding an actual plane or chopper. FlyOver Canada at Canada Place makes this possible with its use of moving seats that are motion-synced to high-def aerial sequences projected onto a huge spherical screen. Special effects such as blasts of wind, mists, and scents enhance the flight simulator's realism. Rides are around 8 minutes long, at around $33 for adults and $23 for kids.
Location: 201 - 999 Canada Place, Canada, Vancouver, BC V6C 3E1, Canada
Open: Daily from 9.30am to 10pm
Phone: +1 604-620-8455