10 Best Things to Do in Calgary
What is Calgary Famous For?
Calgary sits towards the western end of the Canadian prairies, roughly 80 km east of the Canadian Rockies. The city has a quaint feel, blending modern and vintage atmospheres and décor into a place that has a lot in common with Dallas in the USA.
As one of the largest cities in Canada, Calgary doesn't lack of exciting things to do. From getting a stunning view from the top of Calgary Tower to taking a walk back into history at the Heritage Park Historical Village to feasting on yummy Alberta beef, there's a great range of attractions and activities that await you in Calgary.
What are the best things to do in Calgary?
1
Calgary Tower
Get a 360-degree view of Calgary from one of its highest structures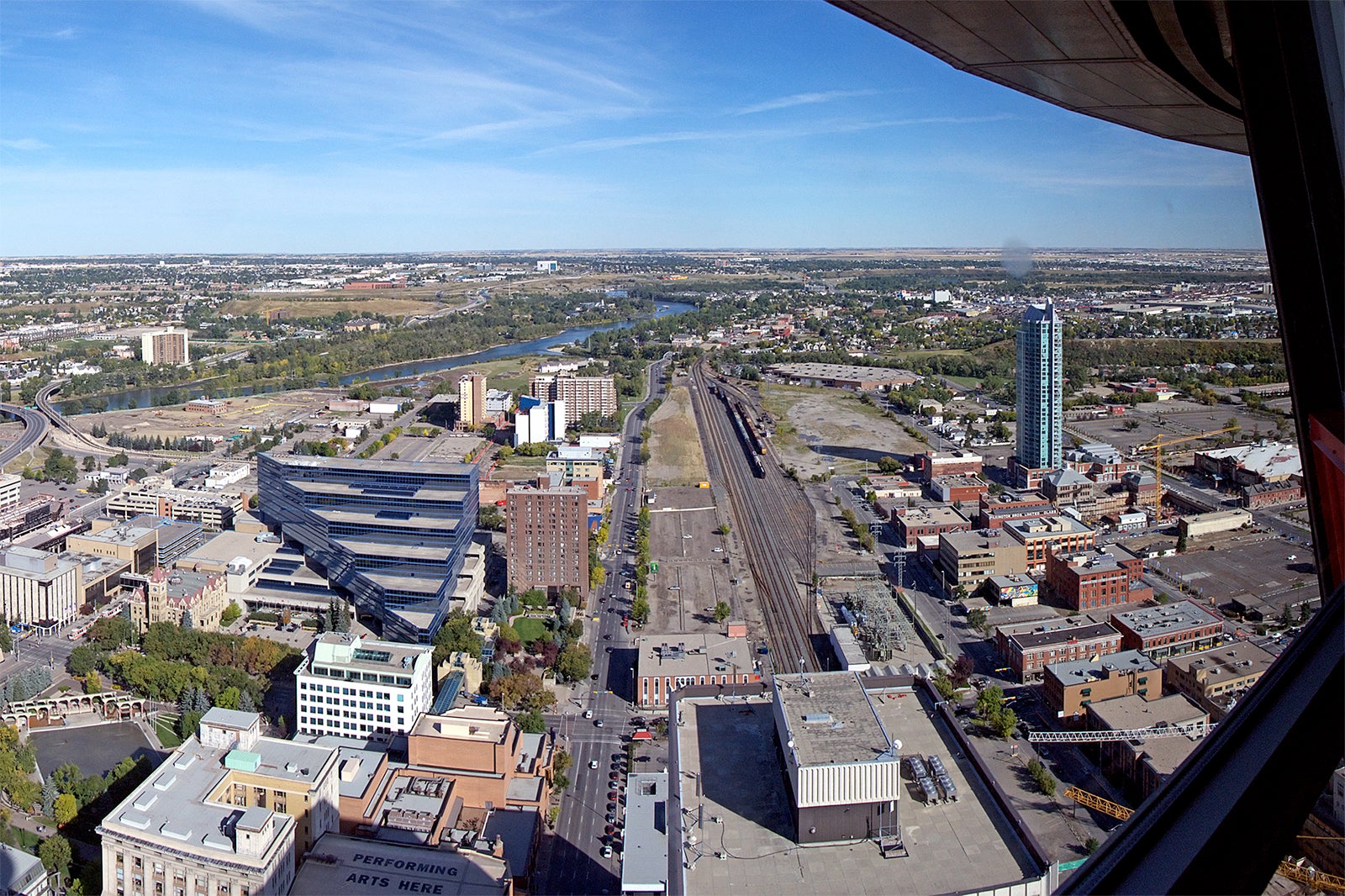 Completed in 1968, Calgary Tower is one of the highest viewpoints in Calgary. You can get a 360-degree panoramic view of the city from the observation deck at a height of almost 191 metres. A very informative audio guide and the chance to watch short movies about the tower are included in the price of a visit. You can also treat yourself with a meal at the Sky 360 Restaurant and Lounge.
Location: 101 9 Ave SW, Calgary, AB T2P 1J9, Canada
Open: September–May: daily from 9 am to 9 pm. June–August: daily from 9 am to 10 pm
Phone: +1 403-266-7171
photo by Benefactor123 (CC BY 3.0) modified
2
Olympic Plaza
Relax in a centrally located urban park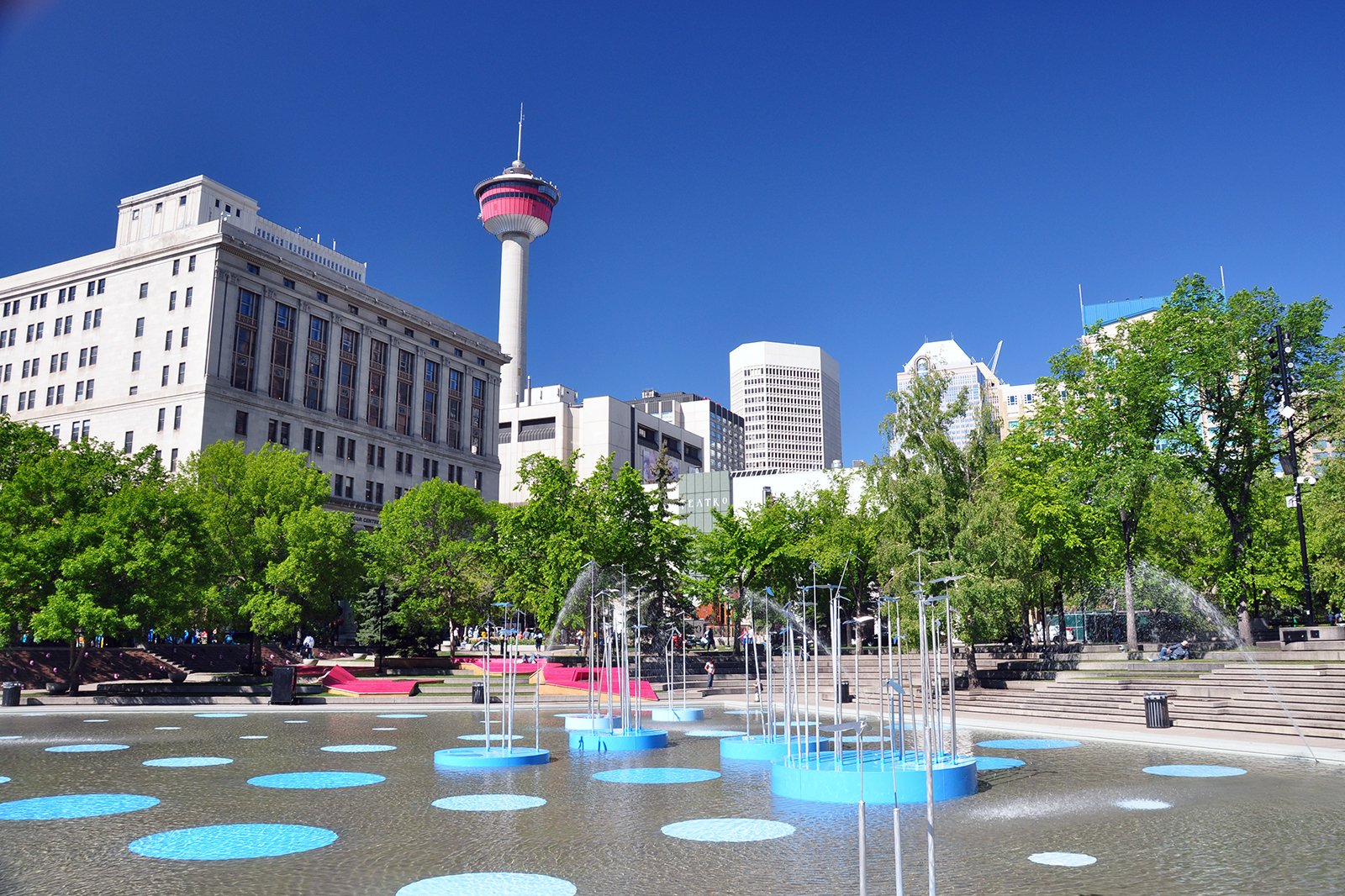 Created as the venue for the medal ceremonies at the 1988 Winter Olympic Games, Olympic Plaza is a 16,000-sq-m urban park located just east of Downtown Calgary. It's a popular lunching and meeting place at which outdoor events are sometimes held. Olympic Plaza hosts the Famous Five monument, large seating areas, a reflecting pond and waterfalls. In winter, it's home to a large public ice-skating rink. It's a very pleasant place to take the pulse of the city.
Location: 228 8 Ave SE, Calgary, AB T2P 2M5, Canada
Open: Daily from 6 am to 11 pm
Phone: +1 403-268-2489
3
The Military Museums
Discover the history of the Canadian naval, army and air force units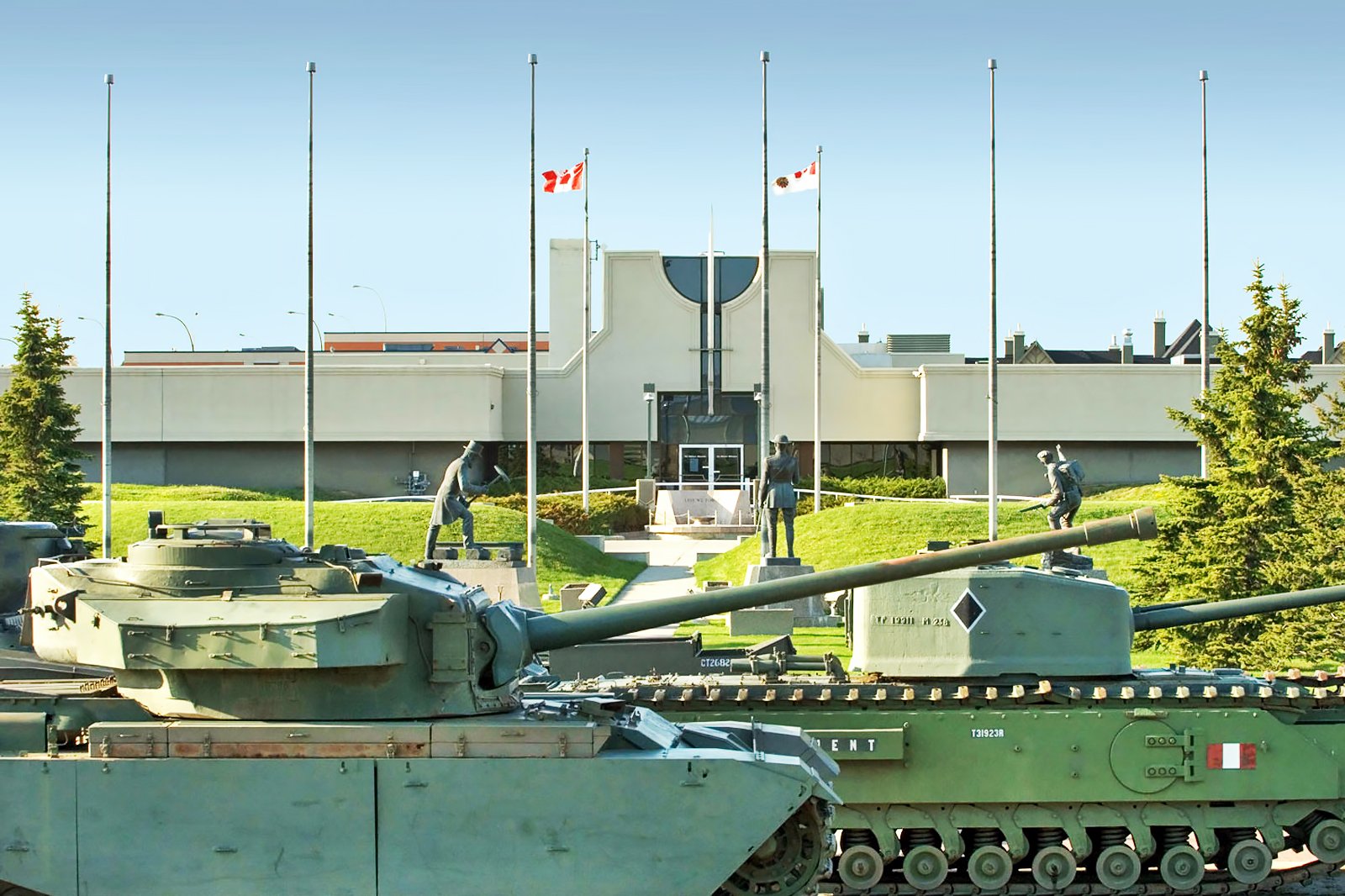 The Military Museums is a captivating, educational place to visit. Settled 5 km southwest of Calgary city centre, it hosts an impressive collection of military equipment and archives which retrace the history of the Canadian naval, army and air force units. The highlight of a visit to The Military Museums is the chance to talk with volunteer veterans who bring historical facts to life through their fascinating stories. A gift shop as well as snack and drink vending machines can be found in the lounge.
Location: 4520 Crowchild Trail SW, Calgary, AB T2T 5J4, Canada
Open: Daily from 9 am to 5 pm
Phone: +1 403-410-2340
photo by Cszmurlo (CC BY-SA 3.0) modified
4
Heritage Park Historical Village
Canada's largest living history museum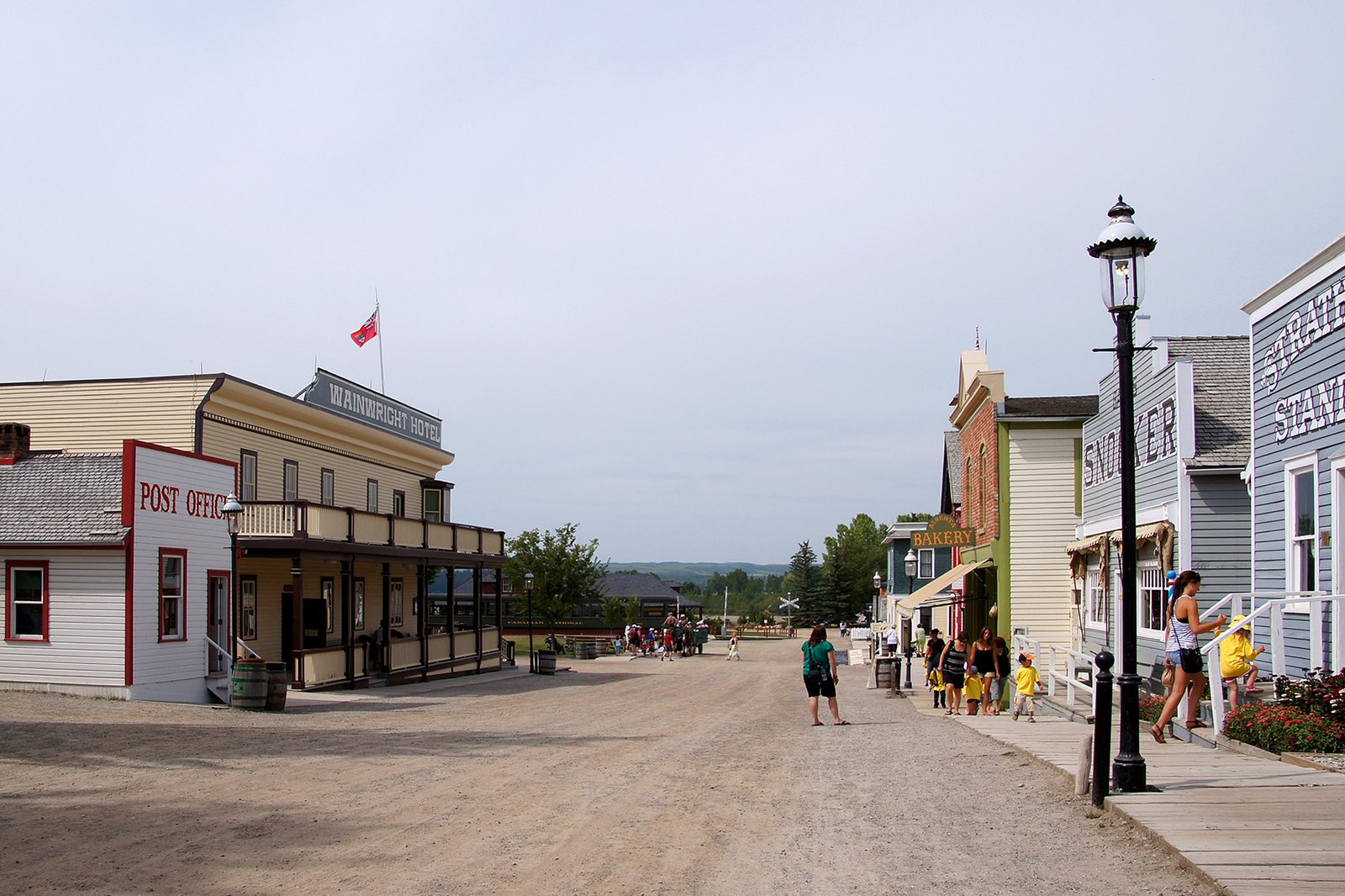 Settled on the bank of the Glenmore Reservoir, 8 km southwest of Downtown Calgary, Heritage Park Historical Village takes you for a ride into the past of Western Canada. One of the most visited museums in the country, the park retraces the history of the Province of Alberta between the mid-19th and mid-20th centuries. The exhibits include a First Nations encampment, a re-created paddle steamer, a vintage trading fort and many more. Featuring historic buildings and genuine artifacts, Heritage Park Historical Village offers a pleasant journey back into time.
Location: 1900 Heritage Dr SW, Calgary, AB T2V 2X3, Canada
Open: Hours vary by season
Phone: +1 403-268-8500
5
Calgary Stampede
Do not miss "the greatest outdoor show on Earth"
Describing itself (with humility) as "the greatest outdoor show on Earth", Calgary Stampede is one of the world's largest rodeos. Held for 10 days every July since 1886, it offers an insider's view of the local cowboy culture through a series of great shows and events. The thrilling rodeo contests, concerts, parades and livestock competitions provide great fun for the whole family. Do not forget to wear a Stetson hat and a pair of leather boots to fit in with the crowd.
Location: 1410 Olympic Way SE, Calgary, AB T2G 2W1, Canada
Phone: +1 403-261-0101
6
17th Avenue Retail & Entertainment District
Shop in Calgary's most popular lifestyle district
The 17th Avenue is a 12-km-long street that stretches westward between the Scotiabank Saddledome and Aspen Woods residential area. Located close to the downtown area, the 17th Avenue Retail & Entertainment District is a shopping and dining complex which covers no less than 13 blocks. Here, you'll find over 400 boutiques, restaurants and cafés, including unique and brand-named venues.
Location: 17 Ave SW, Calgary, Canada
7
Prince's Island Park
For big events and quiet strolls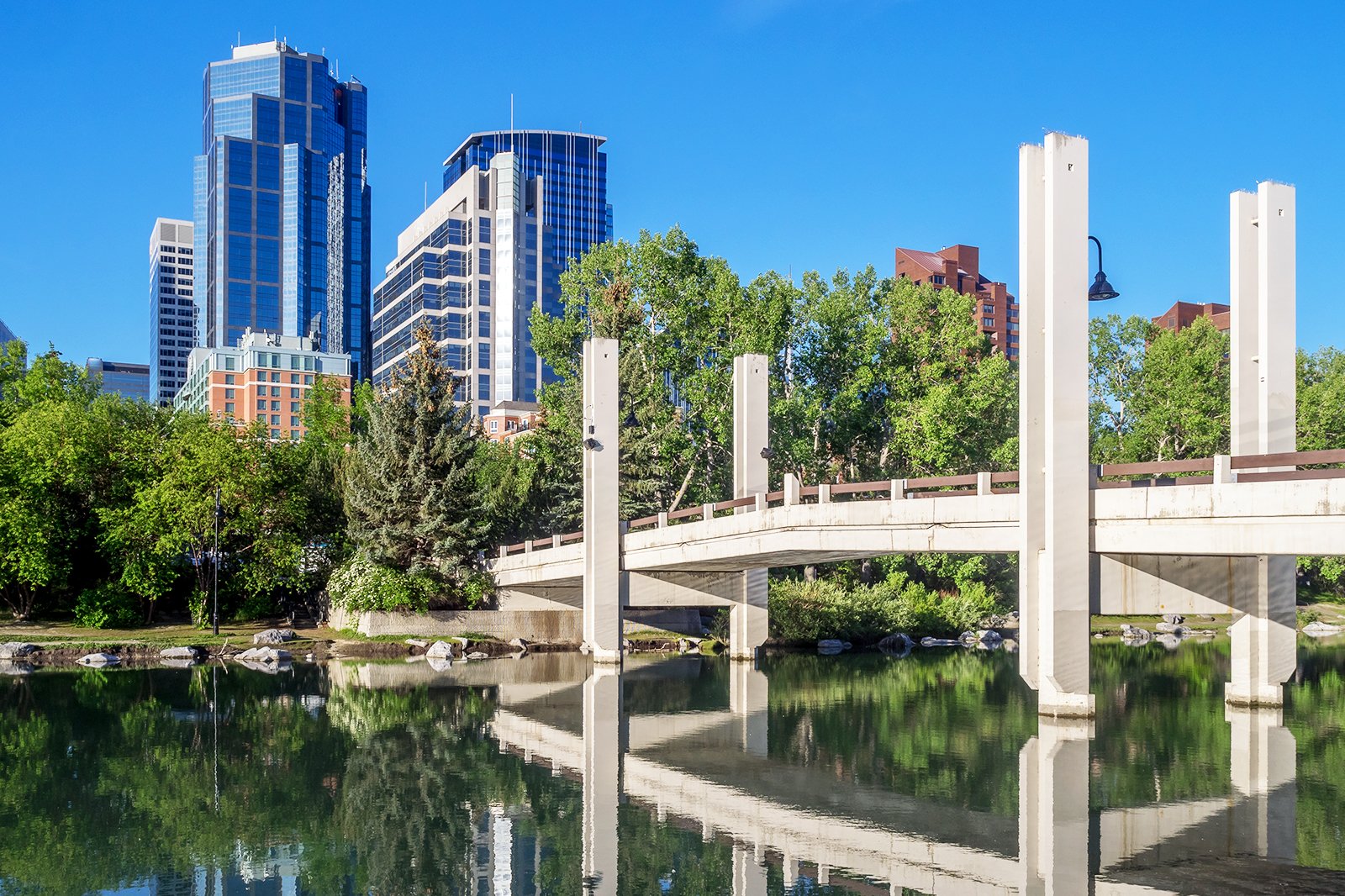 Couples
Families
Budget
Photo
Prince's Island is a 20-hectare park on the Bow River, just north of Downtown Calgary. It hosts big annual events such as the Calgary Folk Music Festival and Canada National Day, but is also a cool natural area for a quiet stroll. Featuring a kids' playground, a re-created wetland environment that's home to local wildlife, and a quaint riverside restaurant, it's a popular place to wander all year round. Grab food and drinks at the nearby Eau Claire Market and enjoy a picnic in a relaxing environment.
Location: 698 Eau Claire Ave SW, Calgary, AB, Canada
Open: Daily from 5 am to 11 pm
Phone: +1 403-268-2489
8
Try Alberta beef
A locally produced meat served in the city's steakhouses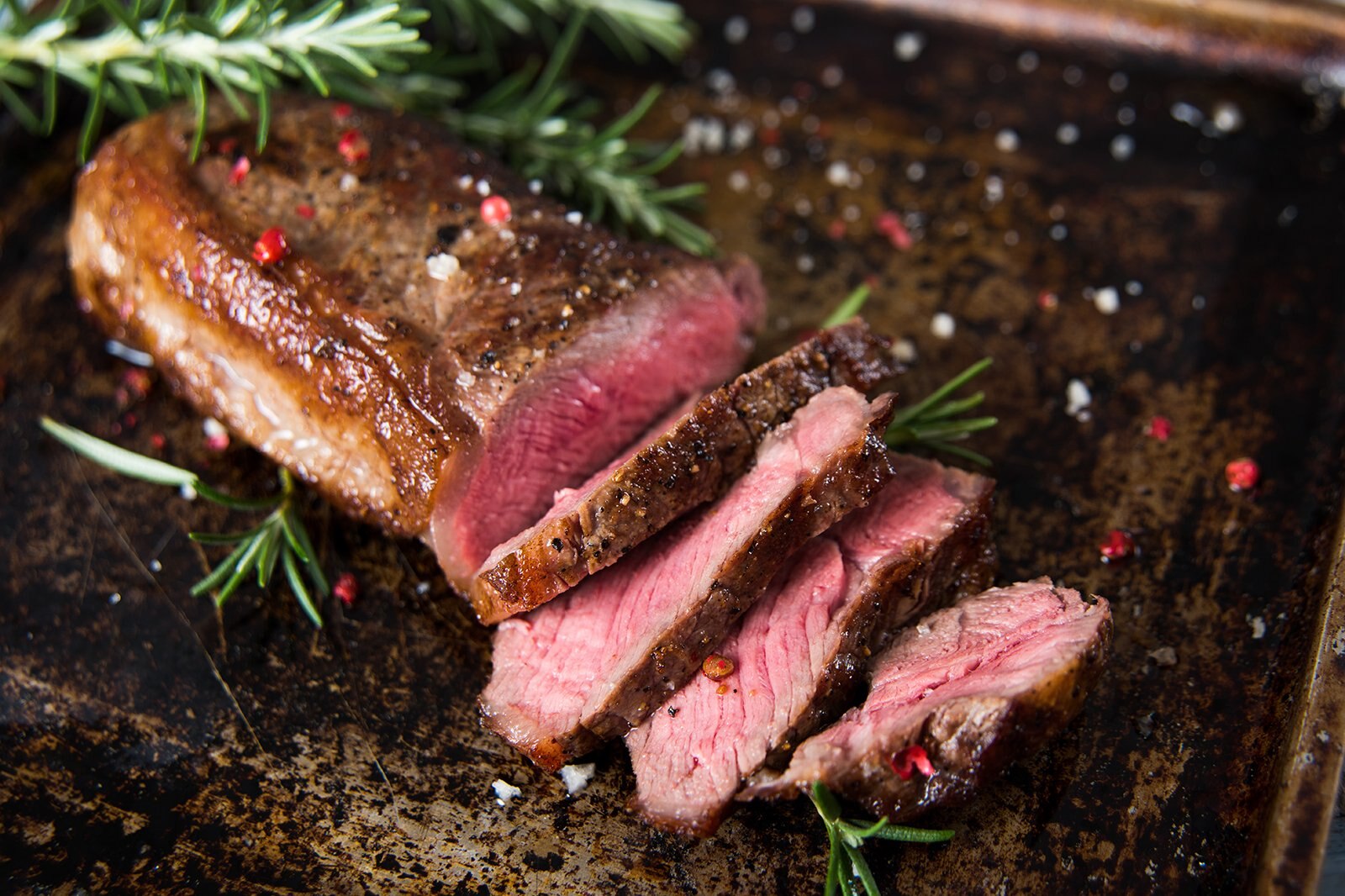 Alberta is often referred to as Cattle County and Calgary is nicknamed Cowtown. Alberta beef is famous all across the country, so you should not miss the opportunity to feast on locally produced savoury meat while in Calgary. The city centre hosts a good choice of steakhouses. The most popular of them include Caesar's Steak House & Lounge on the 4th Avenue SW, Vintage Chophouse and Tavern on the 11th Avenue SW and The Cattle Baron Alberta Steakhouse & Bar on Sun Valley Boulevard.
9
Catch a Calgary Flames game
A thrilling ice hockey match in the heart of Calgary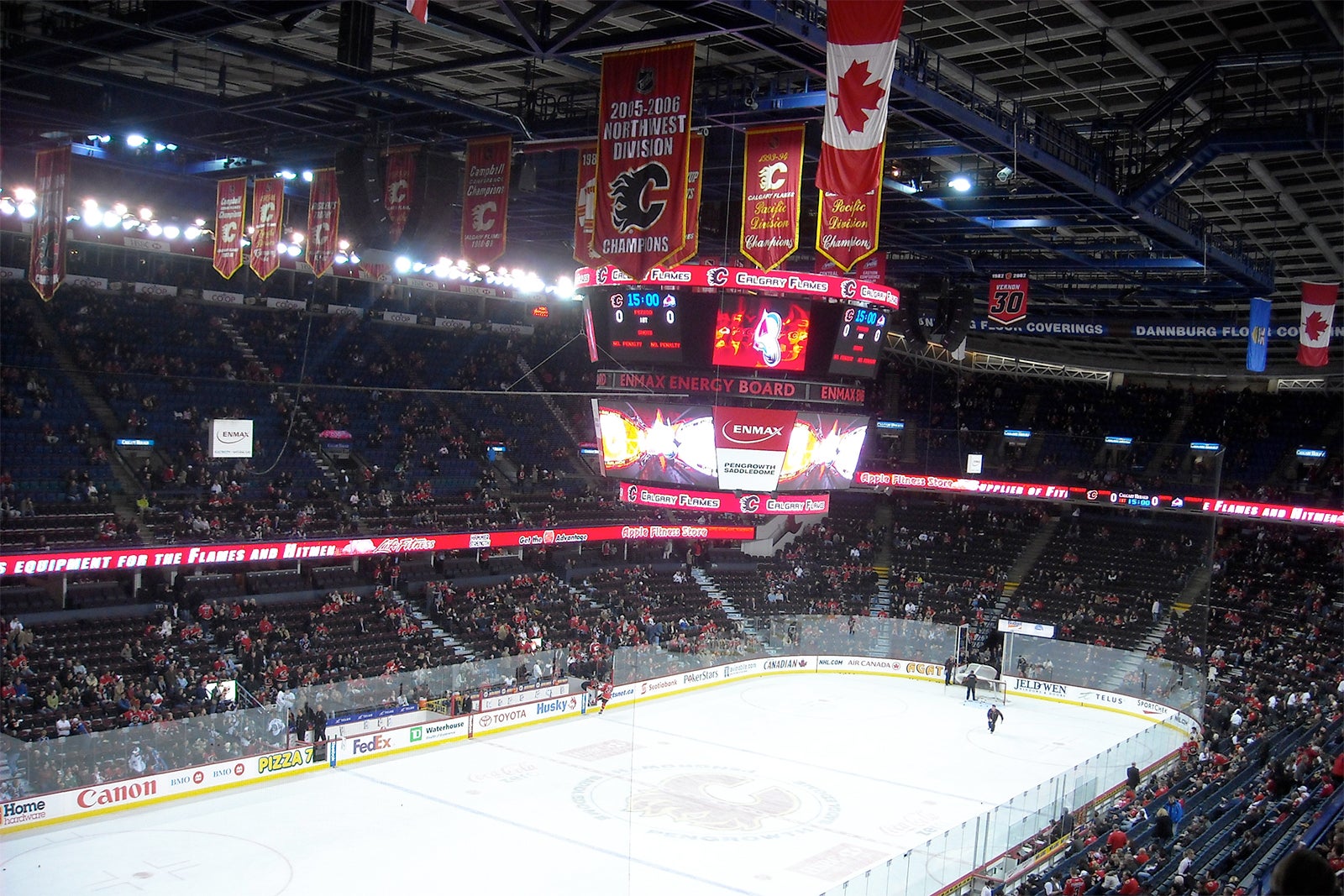 Ice hockey is Canada's official national winter sport and Calgary is the home city of the Calgary Flames, a team playing in the National Hockey League which comprises the best teams in North America. While in Calgary, you should seize the opportunity to attend a game of this action-packed sport at the Scotiabank Saddledome, a multi-use indoor arena just east of the city centre. Expect a festive, lively atmosphere in the stands and a lot of excitement on the ice rink.
Location: 555 Saddledome Rise SE, Calgary, AB T2G 2W1, Canada
Phone: +1 403-777-4646
10
Big Rock Brewery
Discover the art of craft beer
Found 10 km southeast of the city centre, the Big Rock Brewery should be on your Calgary bucket list if you are a lover of craft beer and cider. The 90-minute tour of the brewery, guided by passionate crafters, teaches a lot about brewing and gives you a unique behind-the-scene view of the techniques used. The visit ends, as you might expect, with a chance to try some of the brewery's products, and you can even indulge yourself with a hearty lunch washed down with beers brewed on-site at The Grill, their stylish restaurant.
Location: 5555 76 Ave SE, Calgary, AB T2C 4L8, Canada
Open: Monday–Friday from 10 am to 6 pm, Saturday from 10 am to 5 pm (closed on Sundays)
Phone: +1 403-720-3239
Back to top