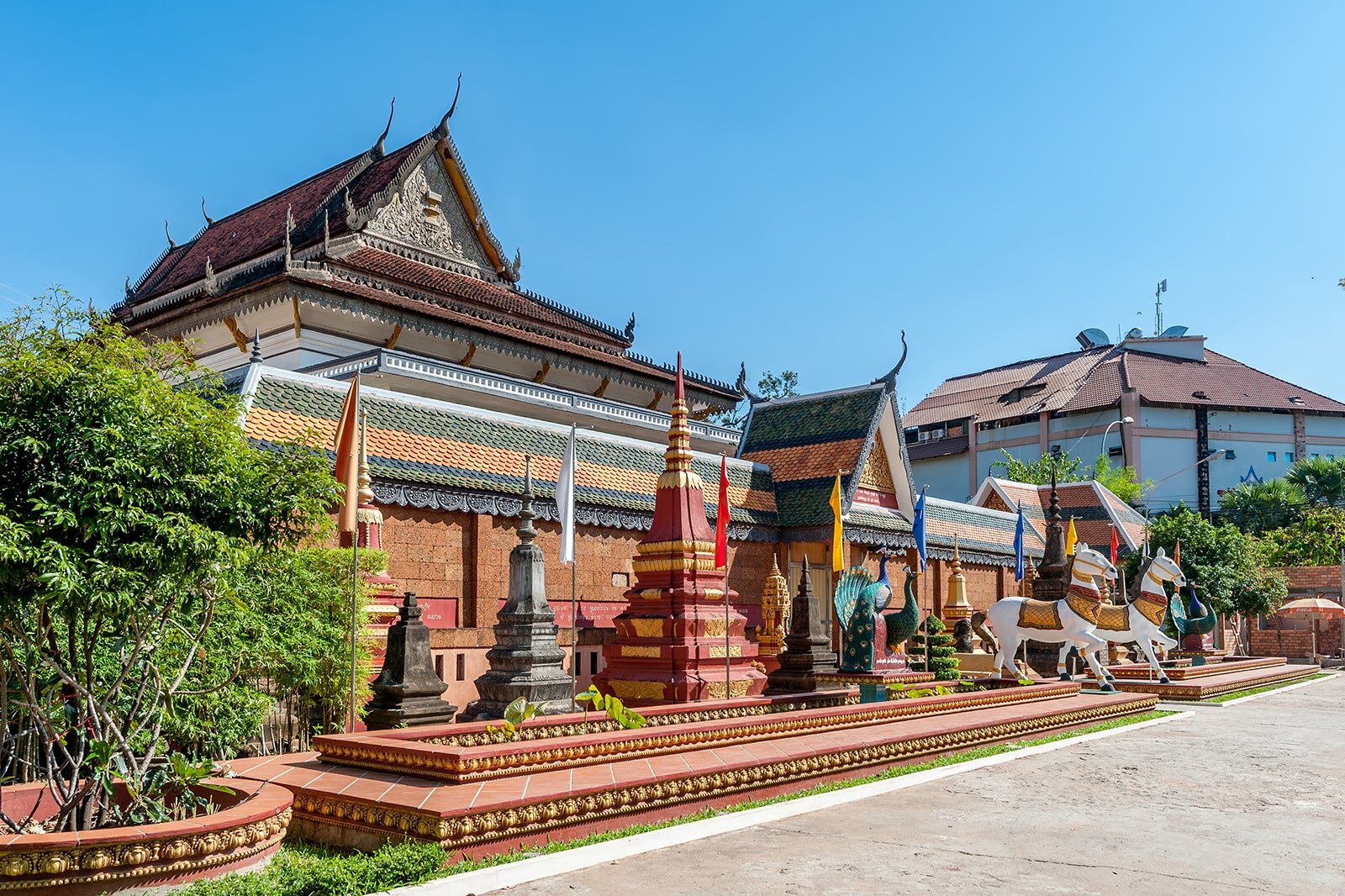 Wat Damnak Pagoda, set along Wat Bo Road, is the largest pagoda in downtown Siem Reap. It was originally a royal palace during the reign of King Sisowath (1904–1927) before serving as a Khmer Rouge military depot between 1975 and 1979. The monastery has a primary school, 2 charities, and a sewing academy for young local women within its verdant grounds.
Wat Damnak is a place to experience the daily life of its resident monks, who are also more than happy to show visitors around and educate them on Buddhism. Offering a tranquil retreat from the bustling town centre, it has traditional Khmer architecture, stone sculptures of Buddha, frangipani trees, and a pond containing colourful water lilies.
Wat Damnak Pagoda - one of the highlights of 31 Best Things to Do in Siem Reap (Read all about Siem Reap here)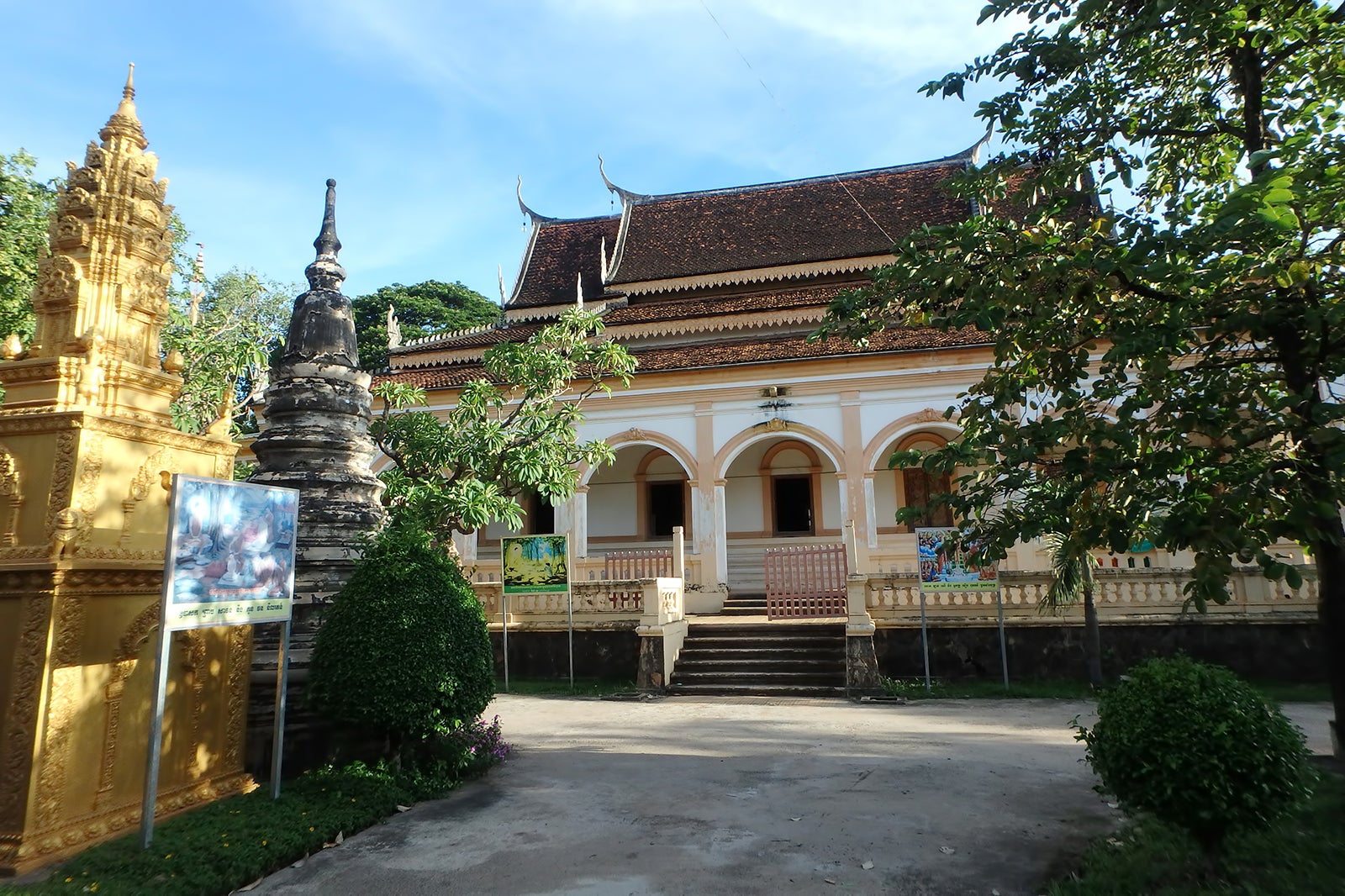 The temple is also popular for housing the Centre for Khmer Studies. Founded in 2010, this bright pink library has over 11,000 books, journals, encyclopaedias, directories, maps, guidebooks and daily national newspapers in English, French and Khmer.
After exploring the temple halls, you can enjoy some reading or stroll through the garden courtyard for as long as you'd like. Entrance to Wat Damnak is free of charge, but you can contribute money to the donation box. As this is a holy institution, you're advised to dress conservatively and be respectful.
Wat Damnak Pagoda is located on the east side of Siem Reap River. If you're travelling from the town centre, cross the bridge in front of Old Market (Phsar Chas) and it's a 5-minute walk along Wat Bo Road. A tuk-tuk should cost no more than $2.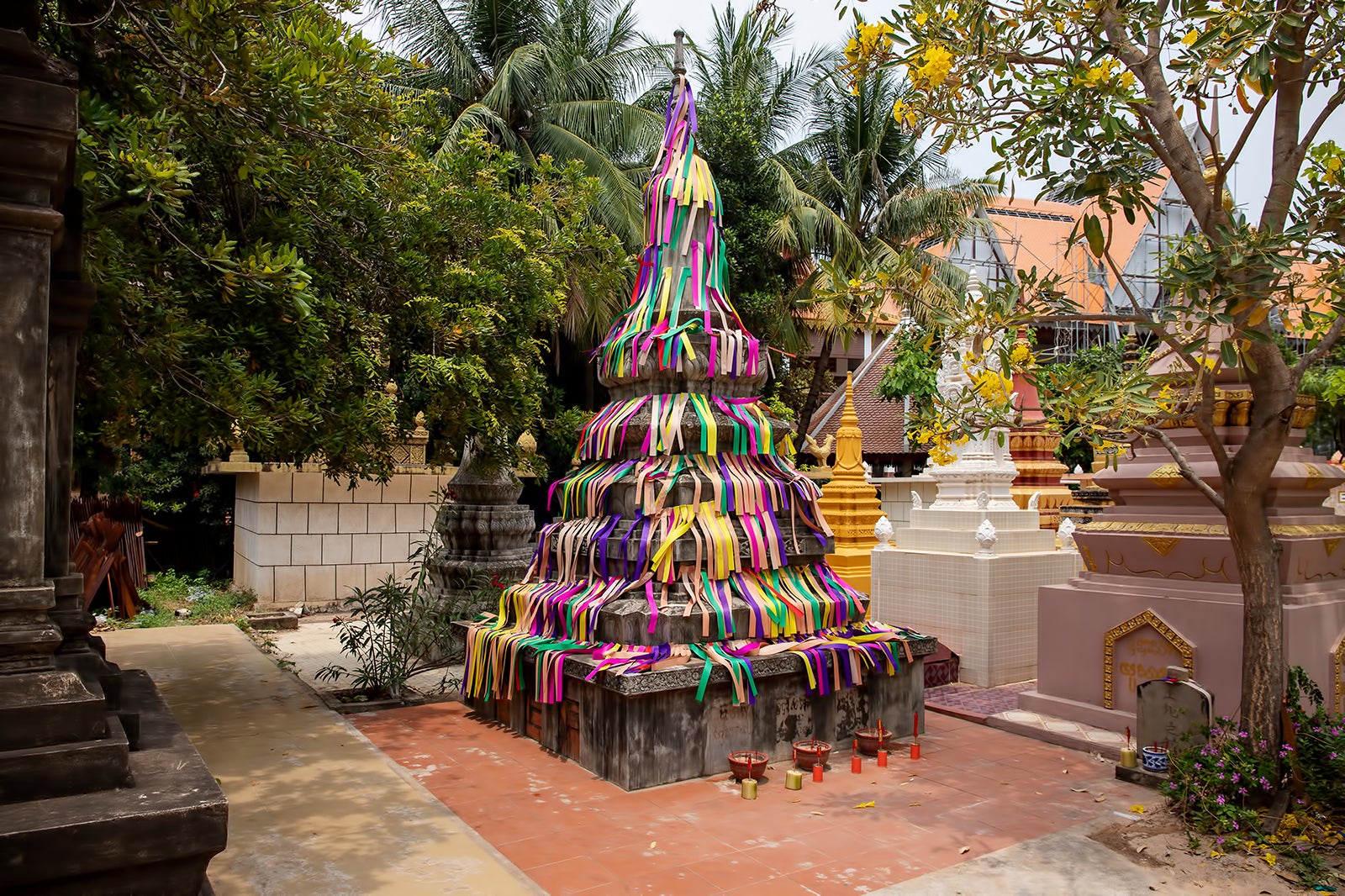 Wat Damnak Pagoda
Location: Wat Bo Road, Siem Reap, Cambodia
Open: Daily from 8am to 5.30pm
Back to top