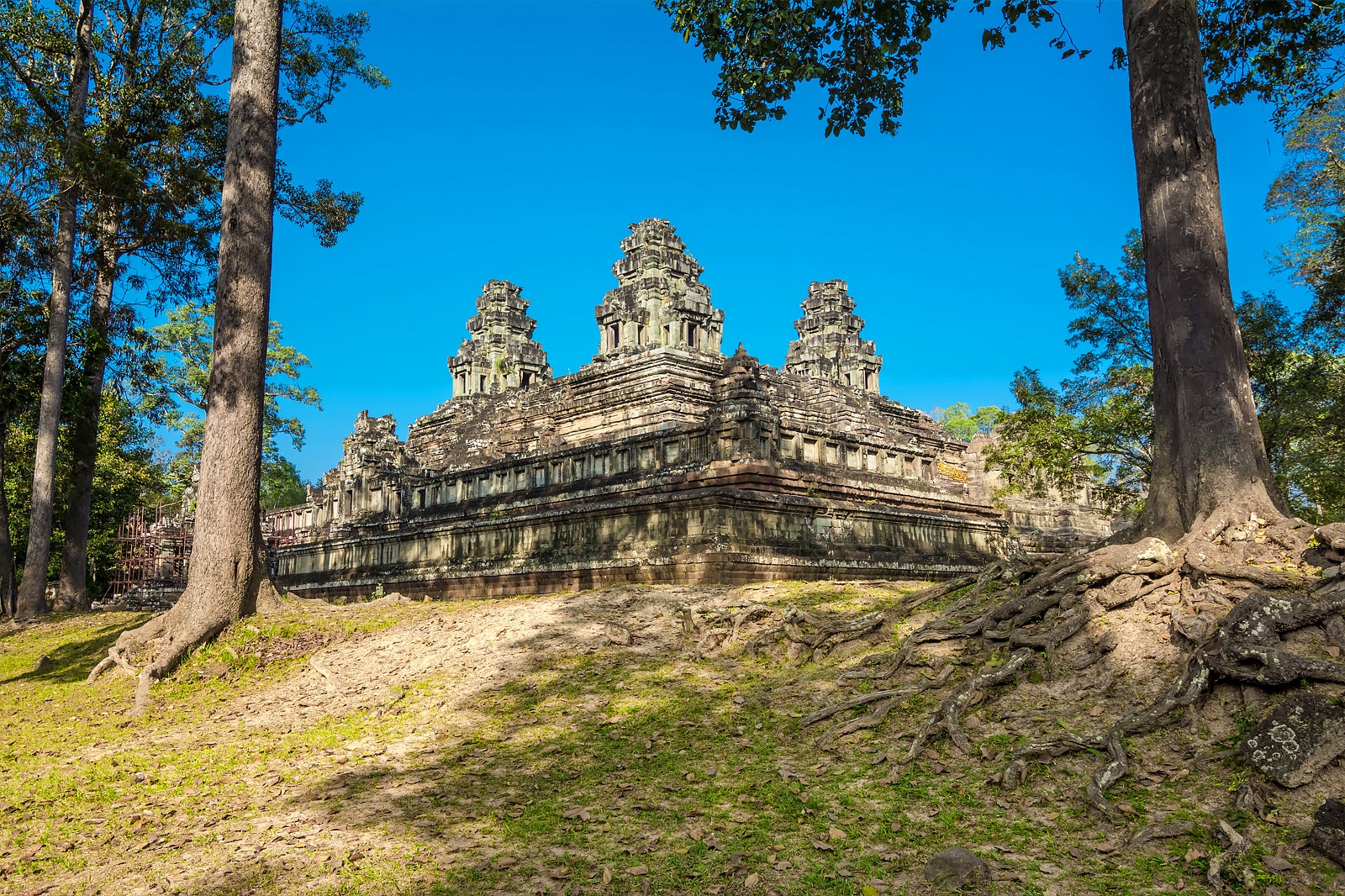 Ta Keo is a large, temple-mountain style structure, constructed of huge sandstone blocks. It was built by 3 different kings: Jayavarman V, Jayaviravarman, and Suryavarman I. When Jayavarman V started the temple, it was his state-temple. But unlike other state temples, it was built outside of the main capital area.
Ta Keo Temple is dedicated to the Hindu god, Shiva, and seems to have been topped with golden towers, as it was known in ancient times as the mountain with golden peaks.
Ta Keo - one of the highlights of 31 Best Things to Do in Siem Reap (Read all about Siem Reap here)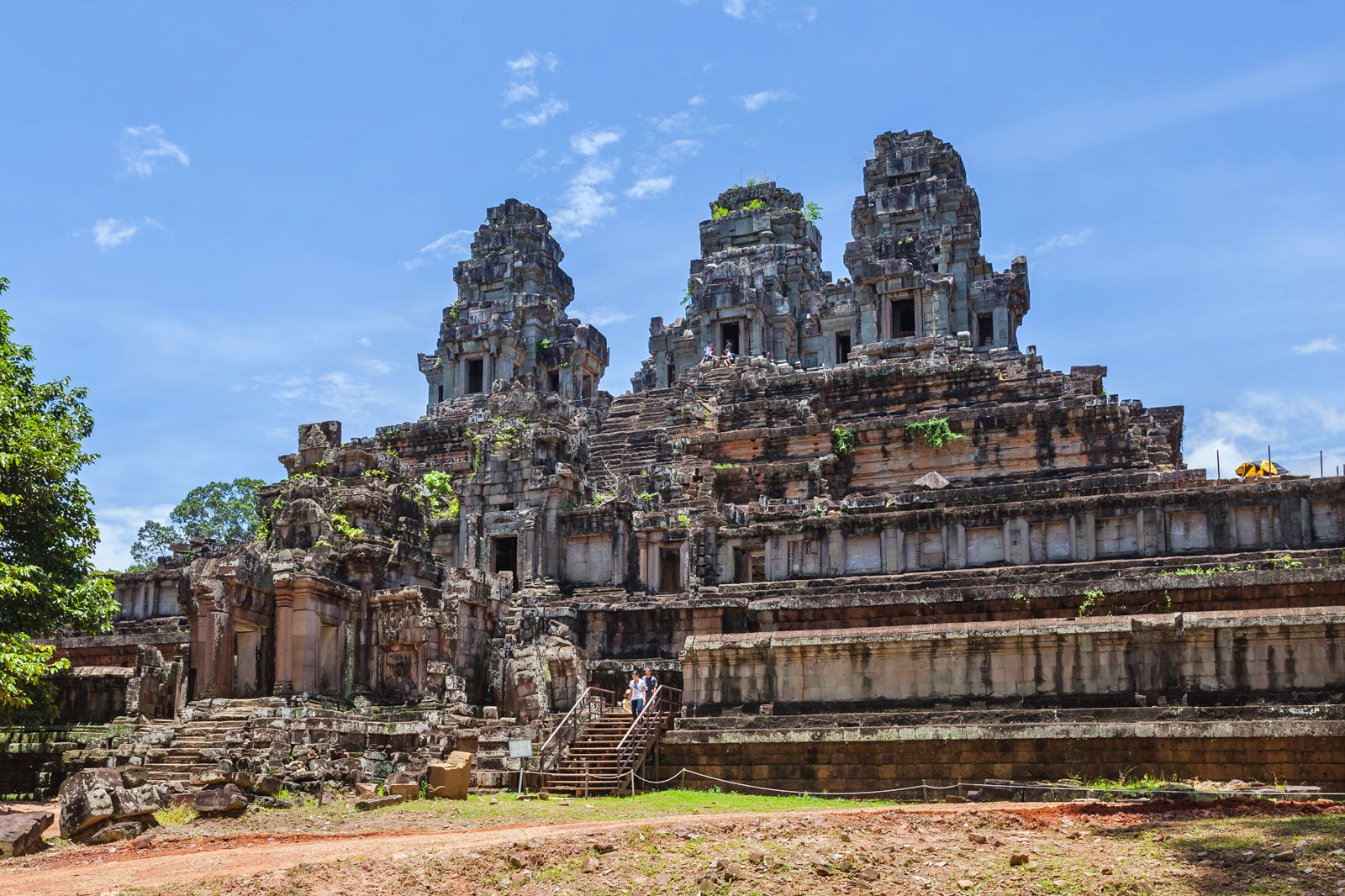 Construction on the temple seems to have stopped abruptly in the beginning stages of decoration. This is indicated by the few numbers of carvings on the temple. Even though it doesn't have much decoration, it is still interesting, and worth a visit. You can easily find Ta Keo to the east of Angkor Thom in Siem Reap.
Ta Keo
Location: Angkor Archaeological Park, Siem Reap, Cambodia
Back to top