The Roluos Group of Temples is the 9th-century group of temples named after the nearby town of Roluos in Angkor. You can find them to the east of Siem Reap, along National Highway No. 6, southeast of the main Angkor Wat site.
This group of ancient structures are what remains of Hariharalaya, the first important capital of the Khmer Empire. It was the Khmer capital for more than 70 years under 4 kings.
Roluos Group of Temples - one of the highlights of 31 Best Things to Do in Siem Reap (Read all about Siem Reap here)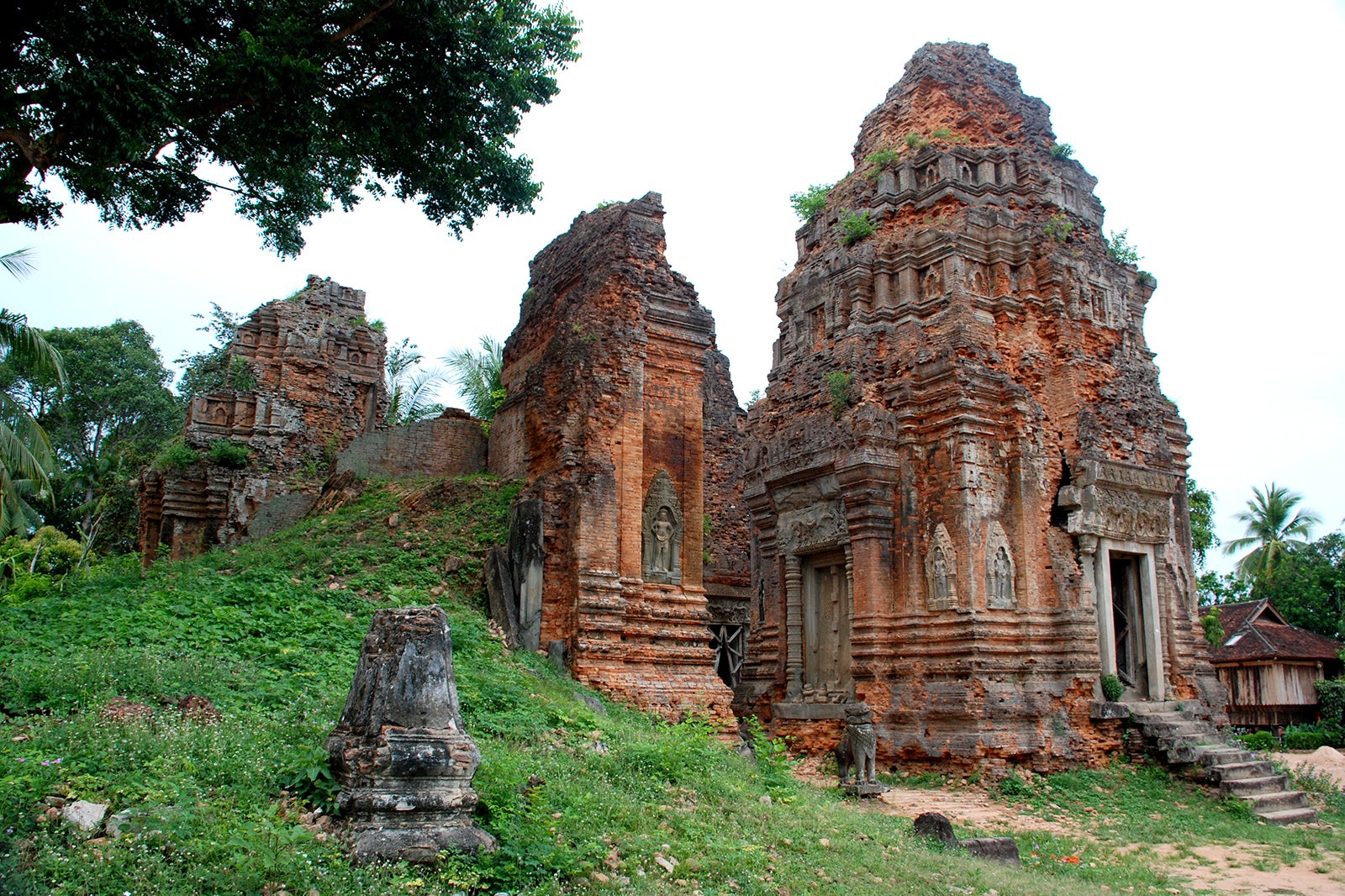 What temples belong to the Roluos Group?
The Roluos Group of temples includes Prah Ko, Bakong, Lolei, plus a baray (ancient Khmer reservoir). Bakong Temple interestingly features a 5-tiered pyramid-shaped structure, which is in the best shape of the 3 temples. There are stone stairways balustraded with stone lions leading up to the main sanctuary at the top. It also contains 8 small sanctuaries around the base of the temple, which are architecturally similar to other temples of Angkor.
History of the Roluous Group of temples
Yasovarman I, the last king to reside at Hariharalaya, moved the capital to Angkor and built Phnom Bakheng in 905 C.E. Except for a 20 year period at Koh Ker, the capital would remain at Angkor for the next 400 years.
You can find the Roluos group of temples approximately 12km east of Siem Reap. For photographers, morning light is best for capturing these temples as they face east.
Roluos Group of Temples
Location: Siem Reap, Cambodia
Back to top