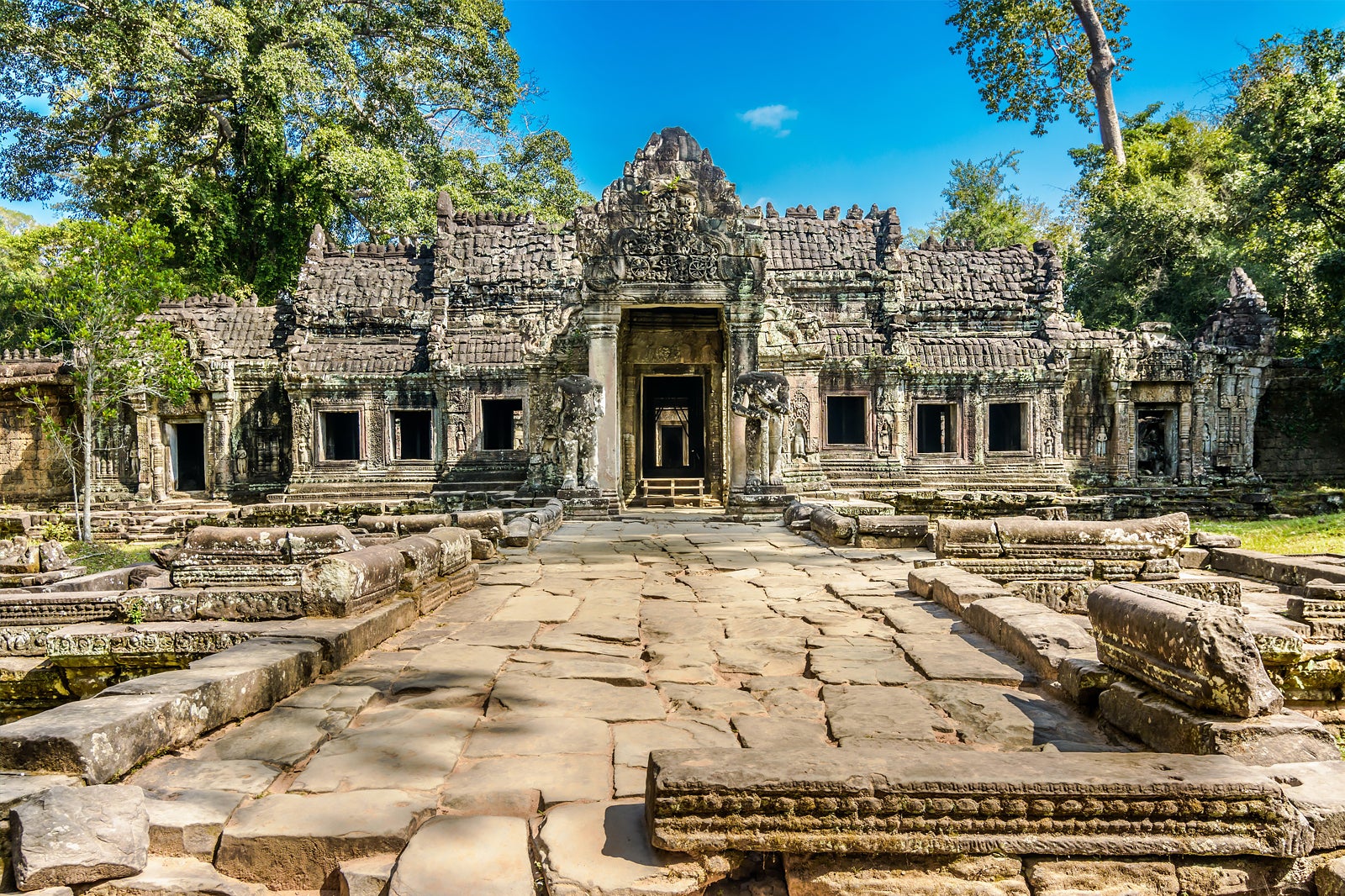 Preah Khan, which means 'royal sword' (sometimes 'sacred sword') is one of the few temples on the typical Angkor tour route which has been left in a largely unreconstructed state. Even so, the temple complex has been cleared of a lot of the vegetation which had been overgrowing it.
You can reach Preah Khan in 10 minutes' drive north from Angkor Thom. This is a big, easily-explored complex, with large trees, moss and dark stone corridors. With a wealth of carvings and many photo opportunities, it's great for those who want the Indiana Jones experience without having to stray too far into the jungle.
Preah Khan - one of the highlights of 10 Must-See Temples in Siem Reap (Read all about Siem Reap here)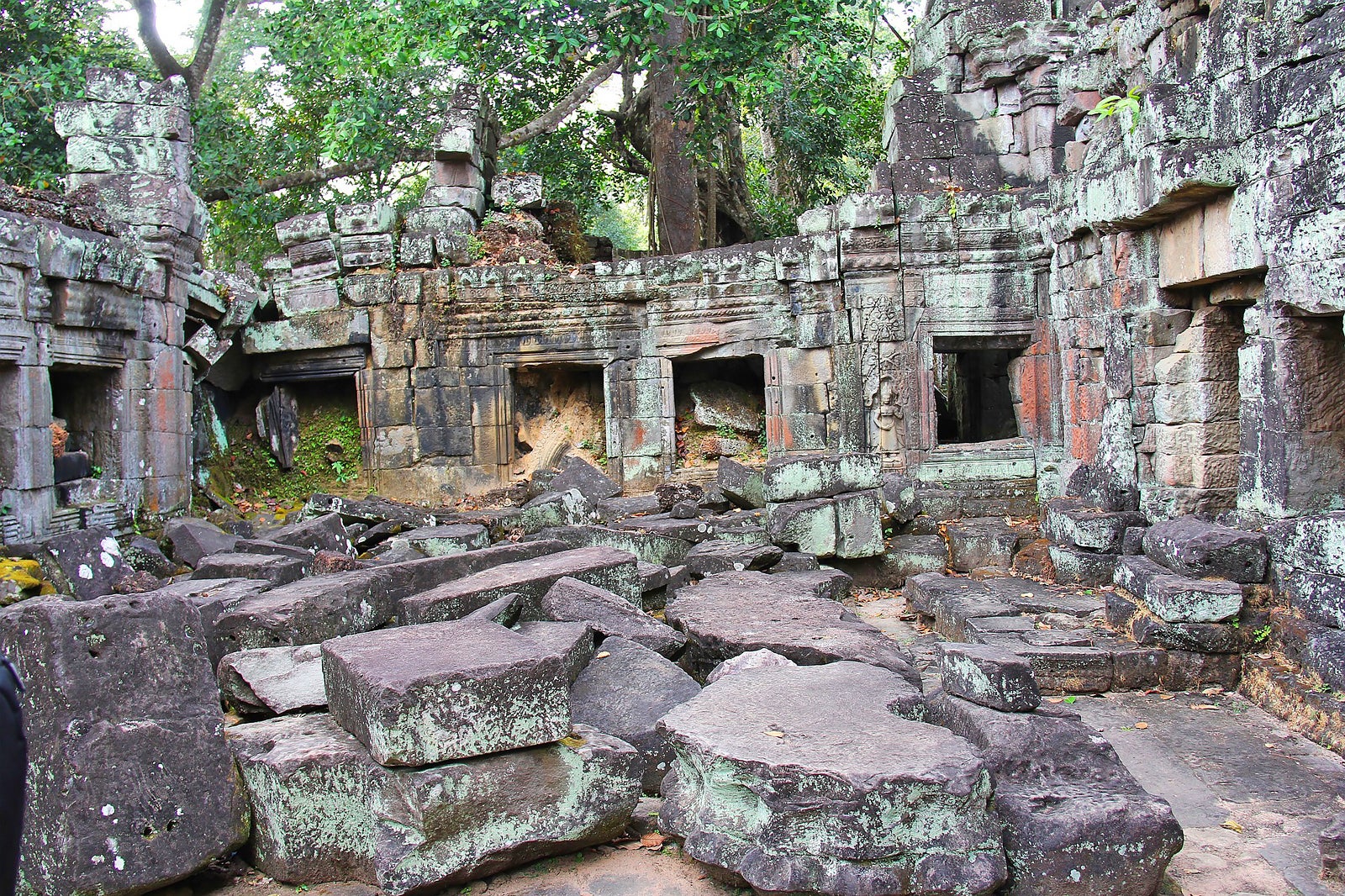 History of Preah Khan
The Preah Khan temple complex was built in the late 12th century in Bayon architectural style. Originally built as a Buddhist monastery and school, it had over 1,000 monks in residence. It also was the residence of King Jayavarman VII while the royal city of Angkor Thom was being built. Preah Khan is dedicated to the father of Jayavarman VII, and is architecturally similar to Ta Prohm Temple, which was dedicated to his mother.
Like other Buddhist temples of the time, many of the Buddha images were destroyed and defaced in the later resurgence of Hinduism in the Khmer Empire. However, many bas-reliefs remain in extremely good condition. You will also find large snake-like naga statues, held by garudas (a sort of humanoid bird from Hindu and Buddhist mythology) at regular intervals around the complex's outer wall, with more nagas by the entrances.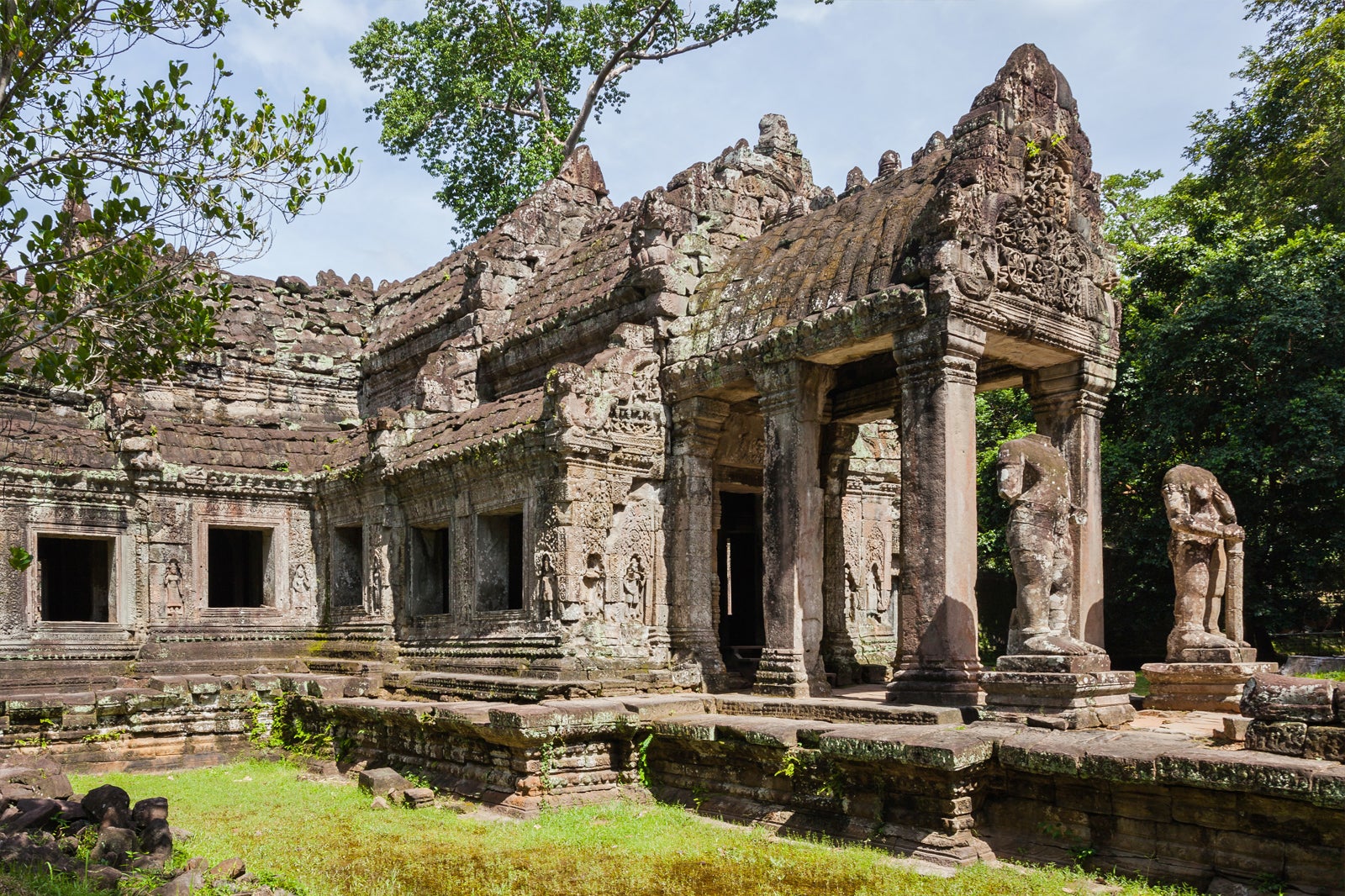 Preah Khan
You can find networks of smaller passages, which open onto colonnades, courtyards and rooms of all sizes. The central portion of the structure is fairly open, but exploring the outer passageways becomes increasingly difficult because of fallen stones, tree roots and tiny openings leading into almost completely dark interiors.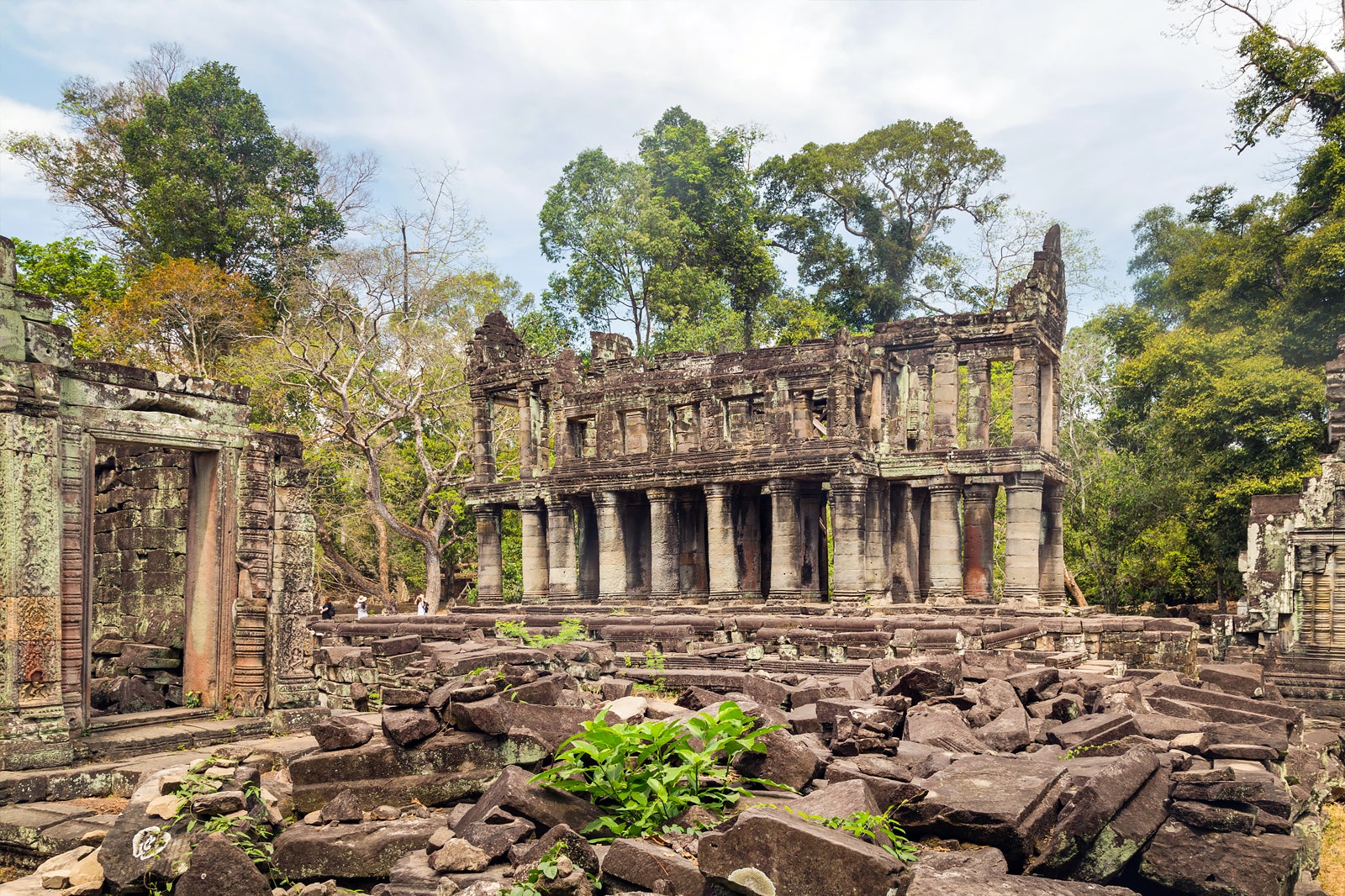 Preah Khan
Location: Siem Reap, Cambodia
Back to top