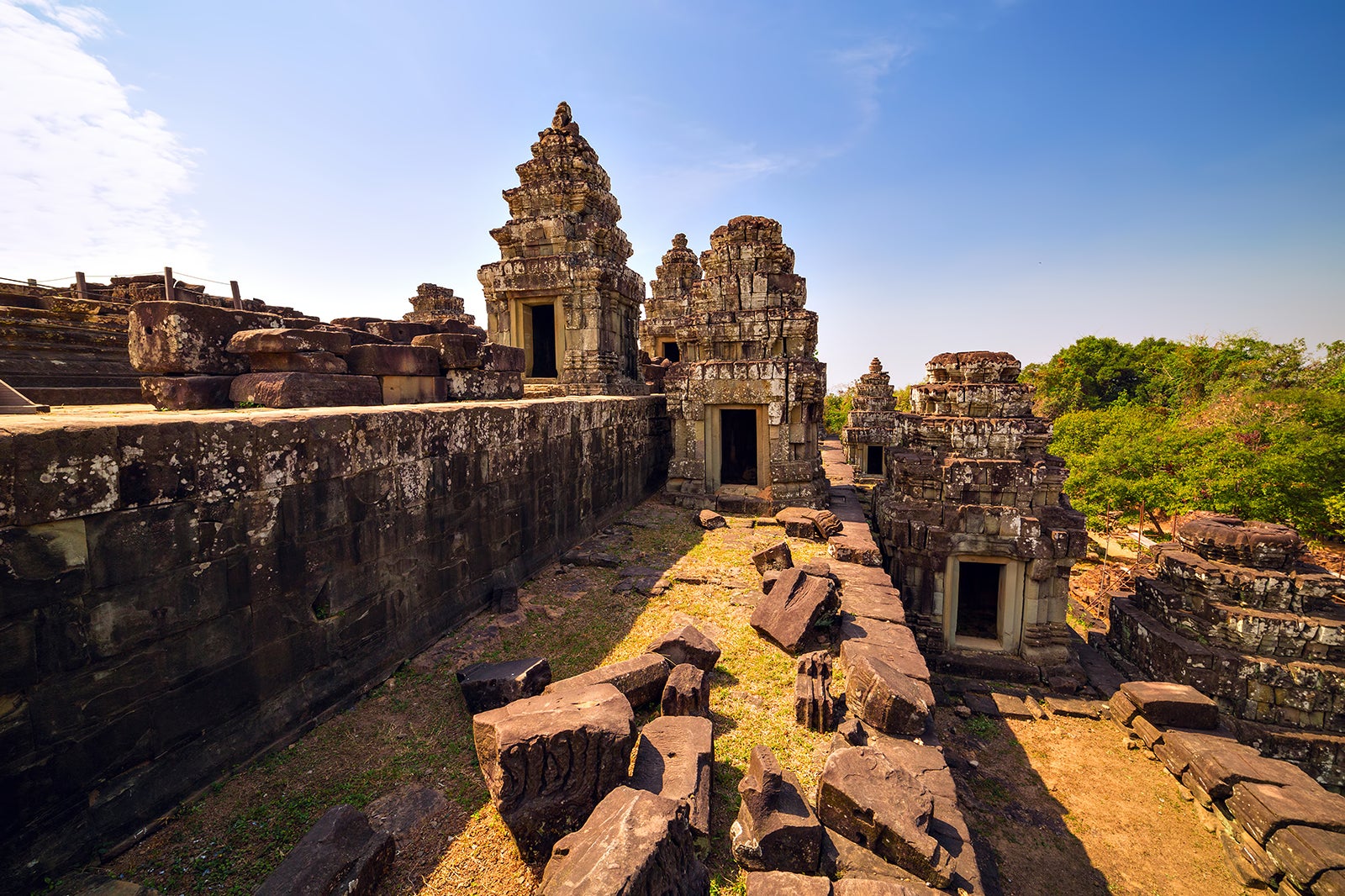 Phnom Bakheng is the highest temple in the Angkor Archaeological Park, offering the best panoramic views of the whole area. A feature on many Angkor temple tours, it gets especially crowded towards the end of the day as it is the best place to watch the sunset from, though its location 1.5 km northwest of Angkor Wat also makes it a great spot for an elevated perspective of the more famous temple.
Phnom Bakheng was constructed on the 79-metre-tall Bakheng Hill and was the first major temple to be built at Angkor after the capital was moved from Roluos in the 9th century, 2 centuries before Angkor Wat. It was the state-temple of King Yasovarman I, at the heart of the new capital city of Yasodharapura. There are 2 other hilltop temples around Siem Reap, dating from the same reign, namely Phnom Krom and Phnom Bok.
Phnom Bakheng (Bakheng Hill) - one of the highlights of 10 Must-See Temples in Siem Reap (Read all about Siem Reap here)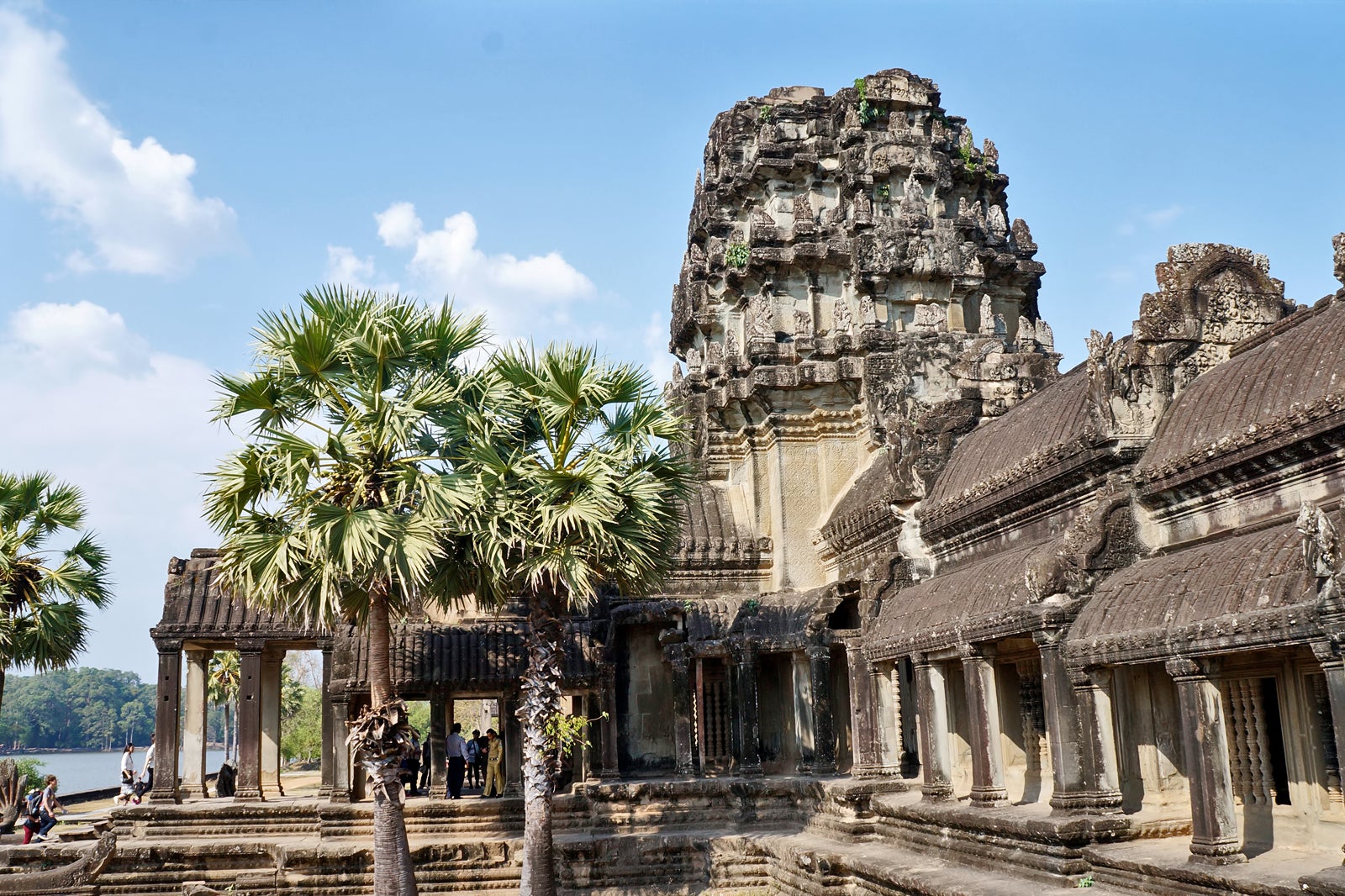 Design of Phnom Bakheng
The foundation of this temple mountain was carved from the existing rock of the hill. From a rectangular base, the temple has 5 tiers, topped by 5 main towers. There are a further 104 smaller towers all over the lower levels, positioned with perfect symmetry. The main central tower is said to represent the axis of the world, while the 108 smaller towers represent the 4 lunar phases, each consisting of 27 days. Essentially, Phnom Bakheng is a giant astronomical calendar.
Quite a lot of the detail and some of the smaller towers of the temple have collapsed or eroded, though some bas-reliefs are surprisingly well-preserved. When Phnom Bakheng was converted from a Hindu to a Buddhist temple, 2 large Buddha statues were added, but both have since been lost, leaving only approximate outlines.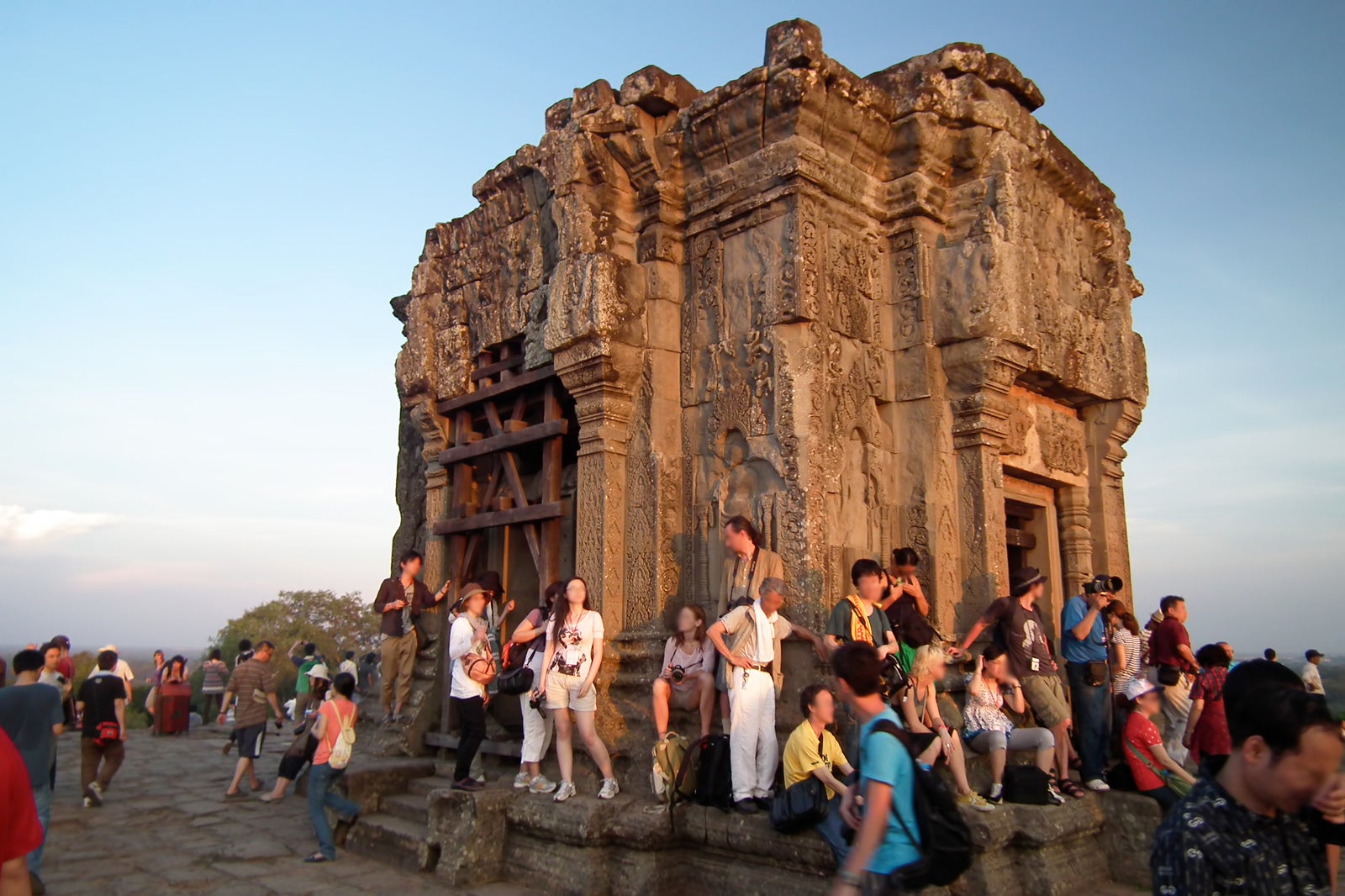 Getting to Phnom Bakheng
Most visitors only come to Bakheng Hill for the view, with the temple's different levels acting like tiered seating for those enjoying the sunset and, to a lesser extent, the sunrise. The view from Phnom Bakheng was featured in the 2001 movie Tomb Raider as an establishing shot when Lara Croft first arrives in Cambodia.
It's quite a climb to get to the top, and the steps near the summit are very narrow. There is a road up the hill to a clearing short of the summit. For photographers, Angkor Wat can be seen about 1 km away in the jungle. For good photos, a long lens of at least 400mm is required.
Phnom Bakheng (Bakheng Hill)
Location: Angkor Archaeological Park, Siem Reap, Cambodia
Back to top