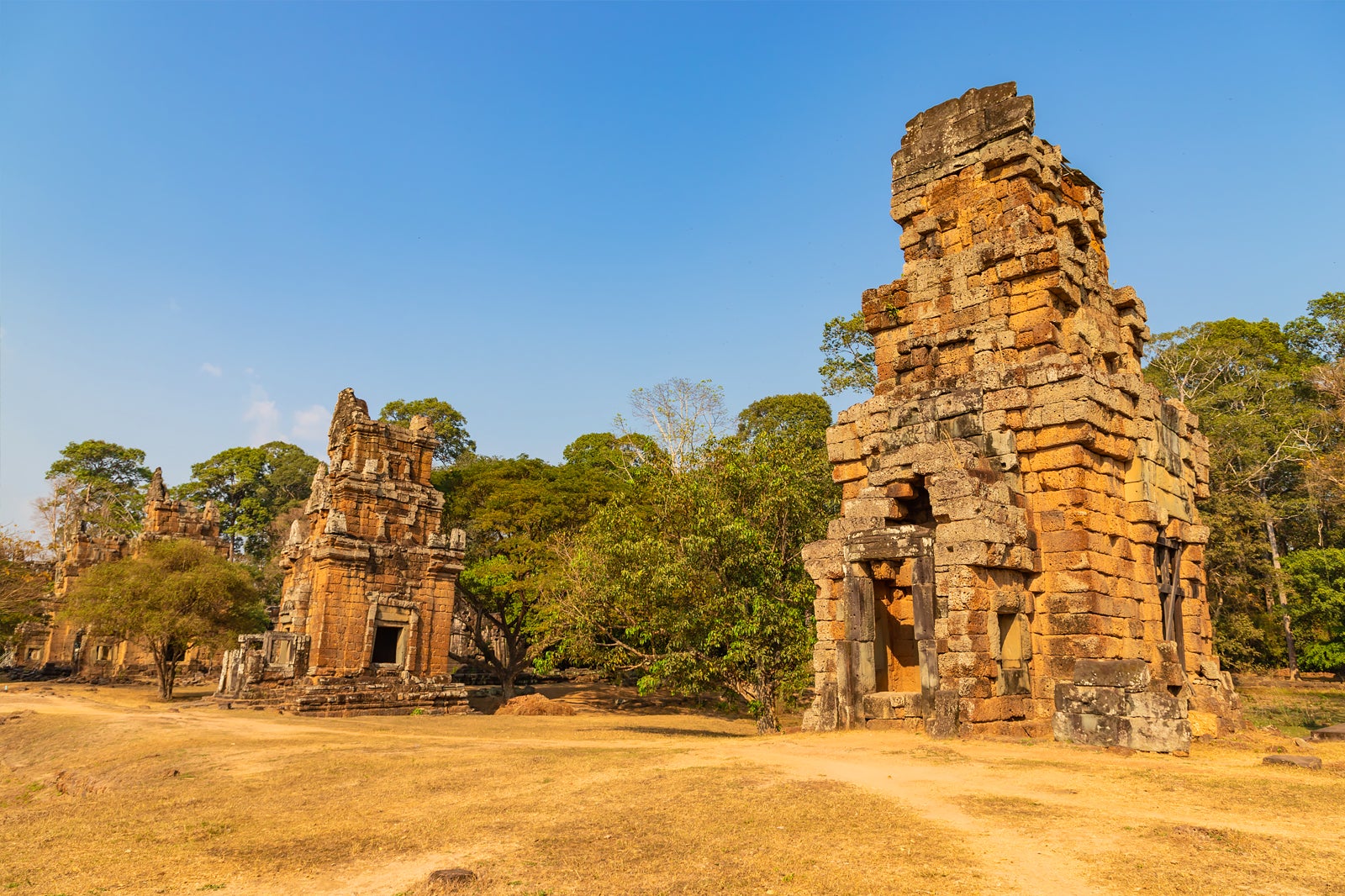 The North Khleangs, just north of the Angkor Wat main site, are large rectangular, sandstone buildings of unknown purpose. While the word 'khleang' translates as 'storeroom', it's not likely that they were actually used for storage.
It's not known exactly what their function was, but carved inscriptions indicate that they may have been used for ceremonial purposes, or as accommodation for visiting dignitaries.
North Khleangs - one of the highlights of 31 Best Things to Do in Siem Reap (Read all about Siem Reap here)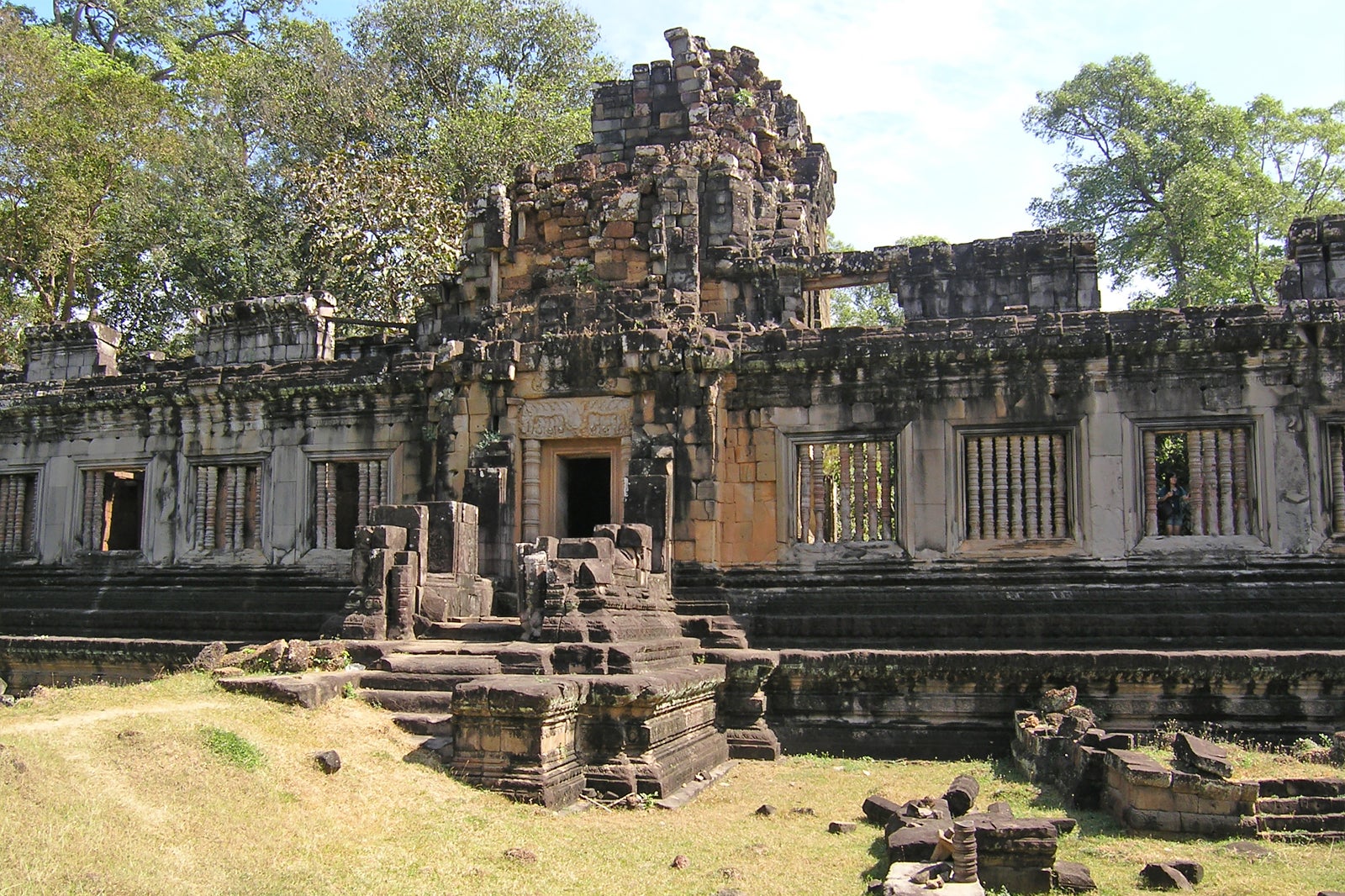 One Khleang lies east of the Terrace of the Elephants, and the other is east of the Terrace of the Leper King. The North Khleang was constructed from wood by King Rajendravarman II and was later reconstructed in stone by King Jayavarman V. The North Kleang also has well-preserved carvings.
It appears that the South Khleang was unfinished and left in an incomplete state. When viewed from a distance, The Khleangs appear elegant, dominating a lush landscape, but are somewhat less remarkable when viewed up close.
You can find the North Kleangs right in the same location as Angkor Thom. The best lighting condition for framing and capturing photos of the temples is in the afternoon sun.
North Khleangs
Location: Siem Reap, Cambodia
Back to top