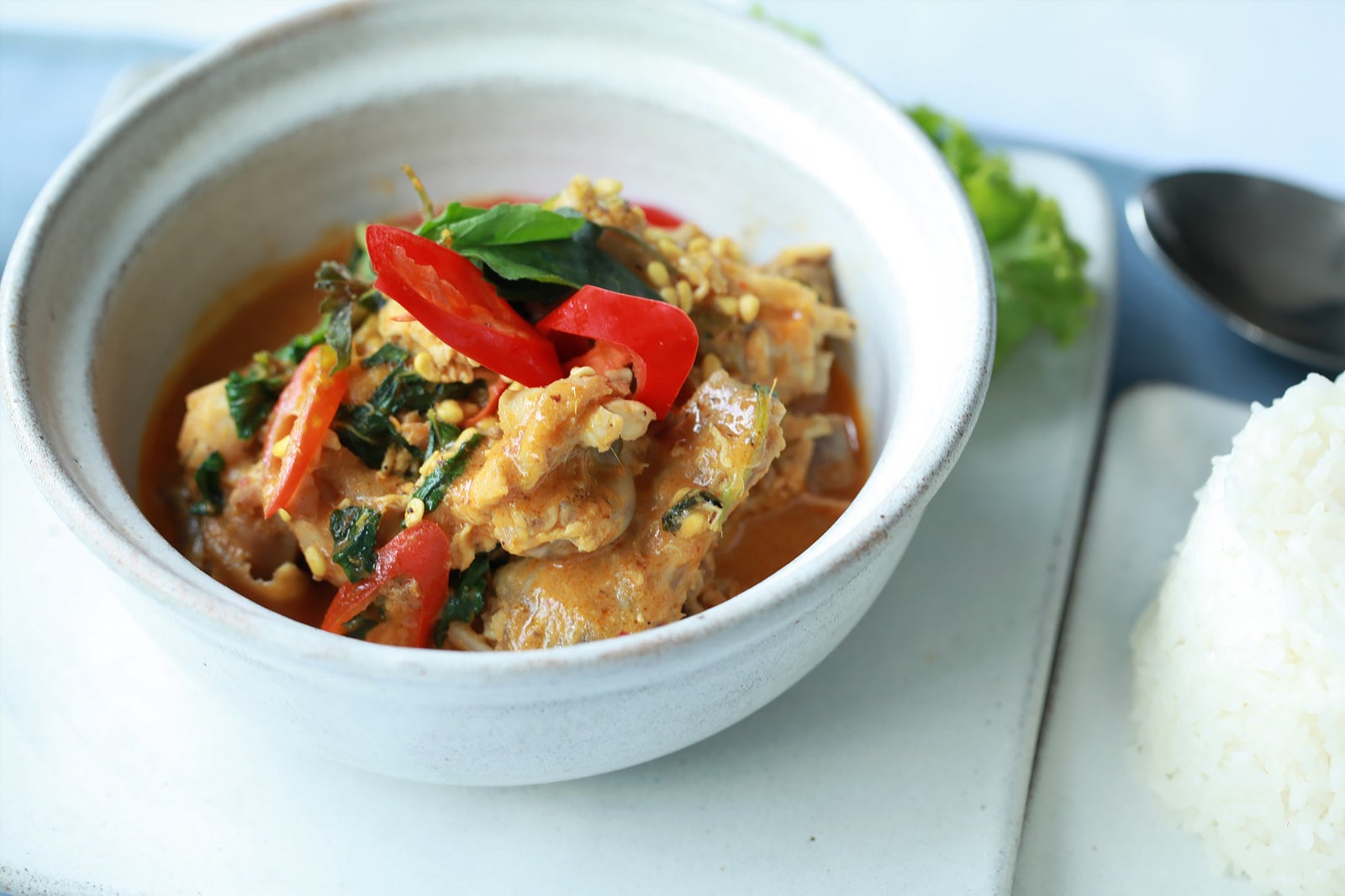 Malis Cambodian Restaurant on the Siem Reap riverside serves authentic Khmer delicacies in a modern setting. Founded by Chef Luu Meng, the 2-storey restaurant is fitted with a sleek bar and lounge and an upstairs VIP dining section. There's also an al fresco garden setting complete with a fish pond and stage for Apsara dance performances.
Attracting a steady clientele of affluent locals and tourists, Malis Cambodian Restaurant's speciality lies within its authentic Khmer cuisine. Standout appetisers include homemade Khor pork with bamboo shoots, Kampot crab fried rice, and savoury green mango salad with smoked and dried fish.
Malis Cambodian Restaurant - one of the highlights of 18 Best Restaurants in Siem Reap (Read all about Siem Reap here)
Dining at Malis Cambodian Restaurant
Seafood is heavily featured on the menu, and the Kampot crab fried rice comes highly recommended. This visually appealing meal is a combination of jasmine rice that's wok-fried with kaffir lime and fresh crab meat before being served together with a whole Kampot crab. Other Khmer delicacies at Malis Cambodian Restaurant include fish amok and chicken or beef curry in lotus leaf.
Drinks-wise, there's a good selection of coffee and tea, fruit smoothies and juices, while dessert offerings include corn cake, pumpkin Khmer custard, and sticky rice with Khmer custard.
Open daily from 7am, Malis Restaurant also serves complete breakfast sets at affordable prices. You can enjoy Cambodian rice and noodles dishes, dessert or fresh fruit, and drinks. Located within Pokambor Avenue, Malis Cambodian Restaurant is a 5-minute walk from Psar Chas Siem Reap (Old Market).
Malis Cambodian Restaurant
Location: Pokambor Highway Mondul 1 Village, Siem Reap 17252, Cambodia
Open: Daily from 6.30am to 11pm
Phone: +855 15 824 888
Back to top