Getting Around in Siem Reap
Siem Reap Transportation
Getting around in Siem Reap is fairly easy as it is quite a small city, with most of the main attractions within easy reach. While the easiest way to explore the historical town is by walking, local transportation options such as remork (Cambodian tuk-tuks), motorcycle taxis and bicycles are available everywhere at affordable prices.
There are mid-range and luxury hotels that offer transfers from Siem Reap International Airport, and minivans, buses and motorcycle taxis are available at the arrivals gate. Meanwhile, Angkor Archaeological Park is about 6 km from downtown Siem Reap, and you can explore its iconic temples on foot, bicycle or even eco-friendly electric cars. Read on for our helpful guide on Siem Reap transportation.
1
Remork (Cambodian tuk-tuk)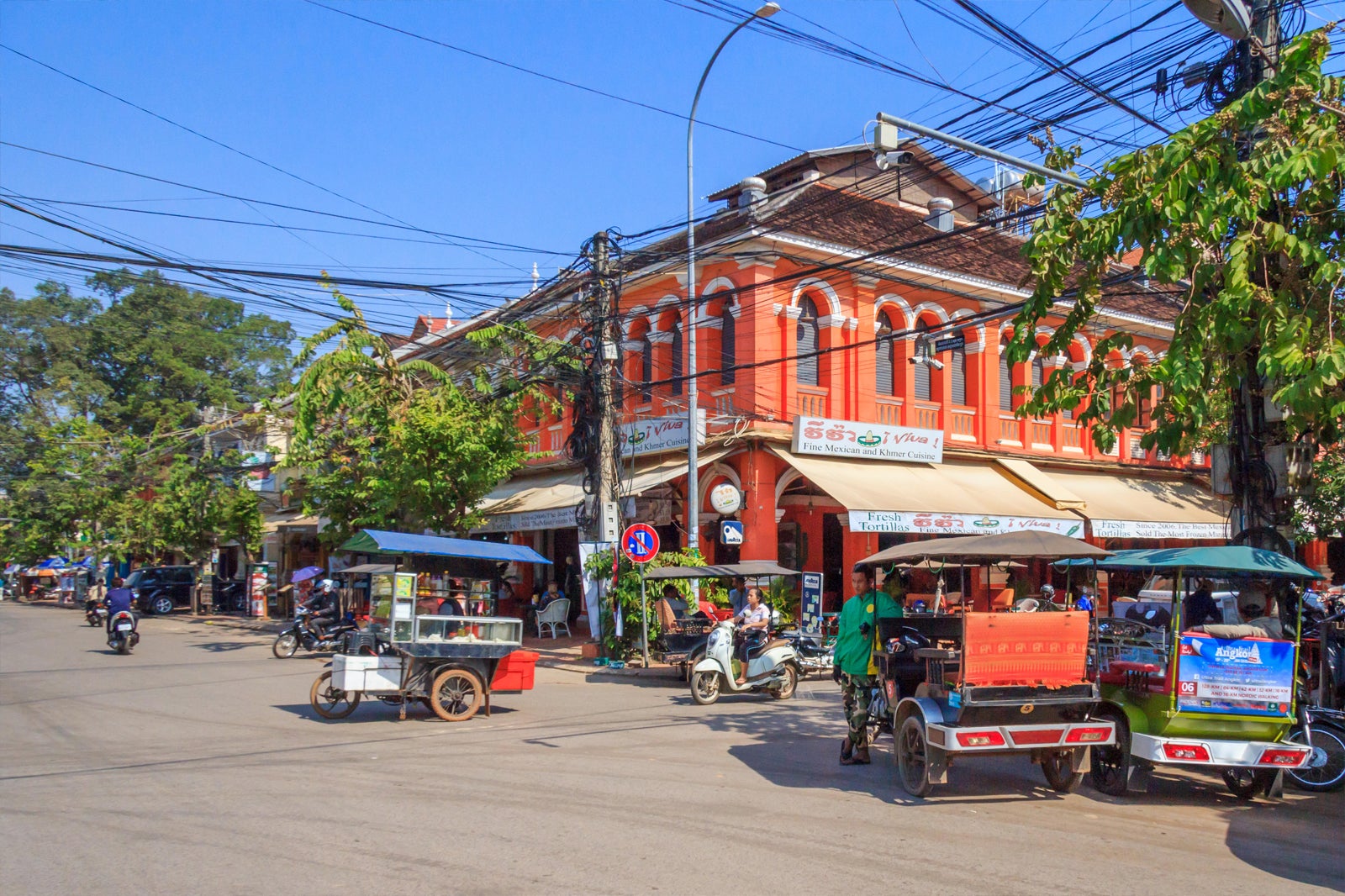 The remork is the most popular way of getting around in Siem Reap, especially for those travelling in groups as they can accommodate up to 4 people at a time. Also known as the Cambodian tuk-tuk, it is essentially a trailer attached to a motorbike. Rates are priced according to duration and distance.
Getting to from the airport into Siem Reap by remork is the slower but cheaper option, costing just US$9. A short trip within downtown Siem Reap costs between US$3 and US$5 per remork and are negotiable, while an entire day at Angkor Archaeological Park costs up to US$40. Due to their popularity among tourists, many hotels have reliable and English-speaking remork drivers on-staff, though rates are generally slightly higher.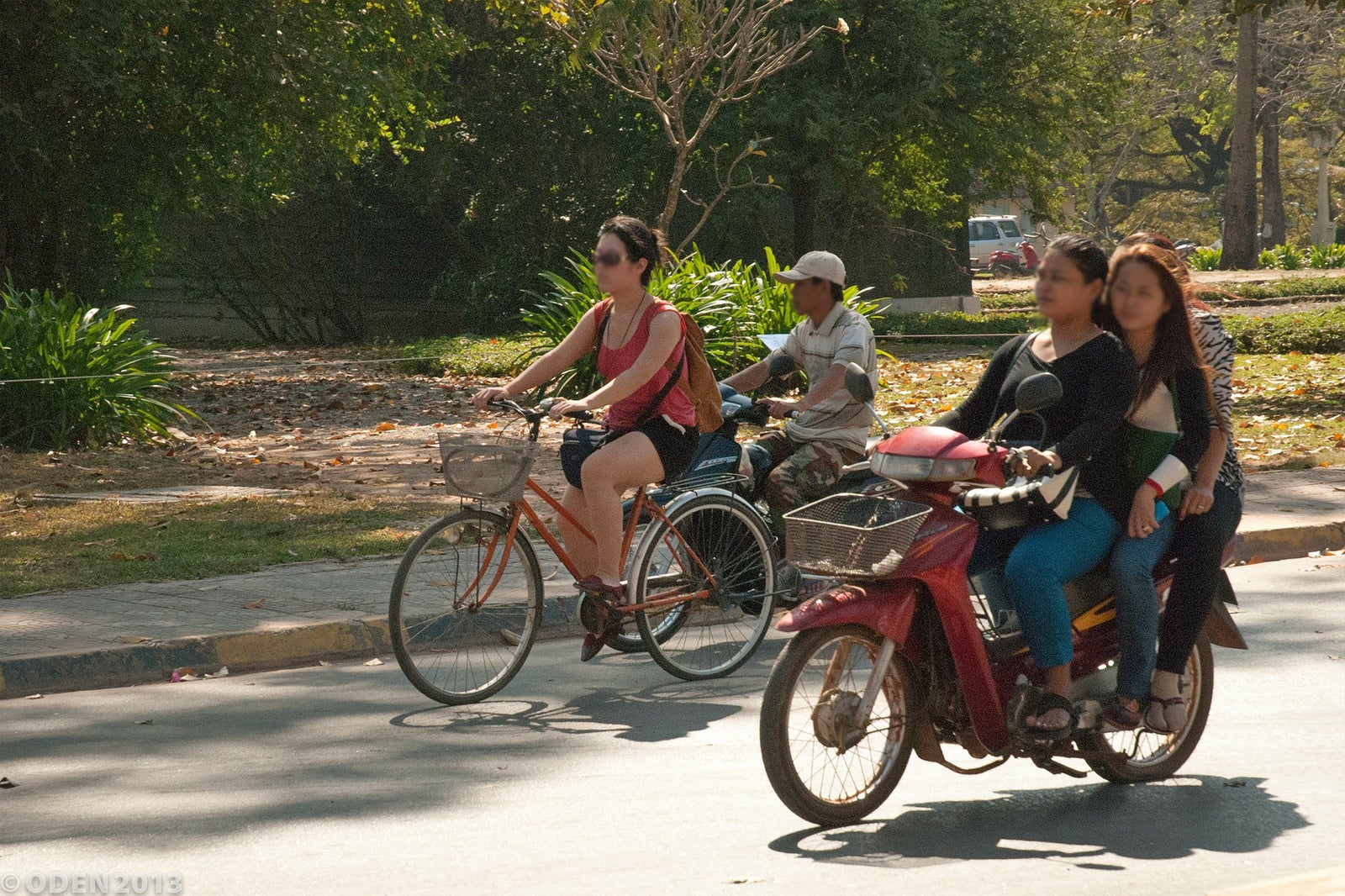 Travelling by bicycle in Siem Reap is a budget-friendly way of getting around in the city as daily rentals cost as little as US$1 per day. Numerous hotels and guesthouses offer free usage of bicycles, while bicycle rental shops are very common along Old Market and Wat Bo Road. Inclusive of helmet and safety lock, a standard bike is priced between US$1 and US$3 per day, while mountain bikes cost up to US$10.
Alternatively, you can rent a bicycle from The White Bicycles, a non-profit organisation that supplies 50 bikes to several hotels and guesthouses in Siem Reap. Priced at US$2 per day, all proceeds go back to funding clean water projects and scholarships for local kids.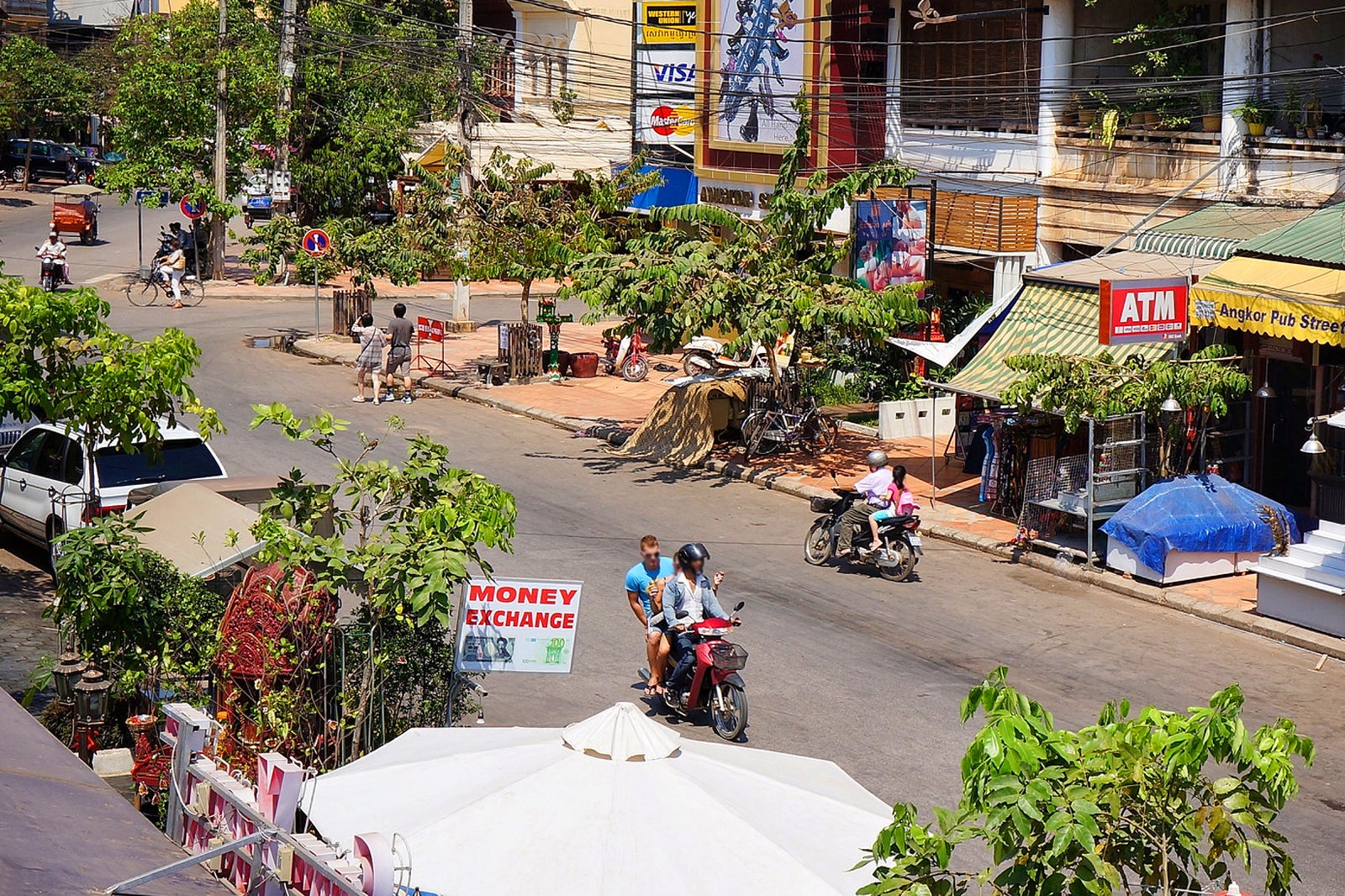 Moto – also known as motorcycle taxis – can be found parked by hotels, restaurants and prominent attractions in Siem Reap. The drivers are often plain-clothed and aren't very fluent in English, so it's best to have a written address of your destination prior to hiring one.
Trips within downtown Siem Reap cost about US$1 while popular routes, such as to the Angkor Archaeological Park, Prasat Banteay Srei and Tonle Sap Lake, require higher rates. We highly recommend negotiating for a final price with your moto driver, as many are known to overcharge tourists. It's also important to always agree on the price of the journey before setting off.
photo by ND Strupler (CC BY 2.0) modified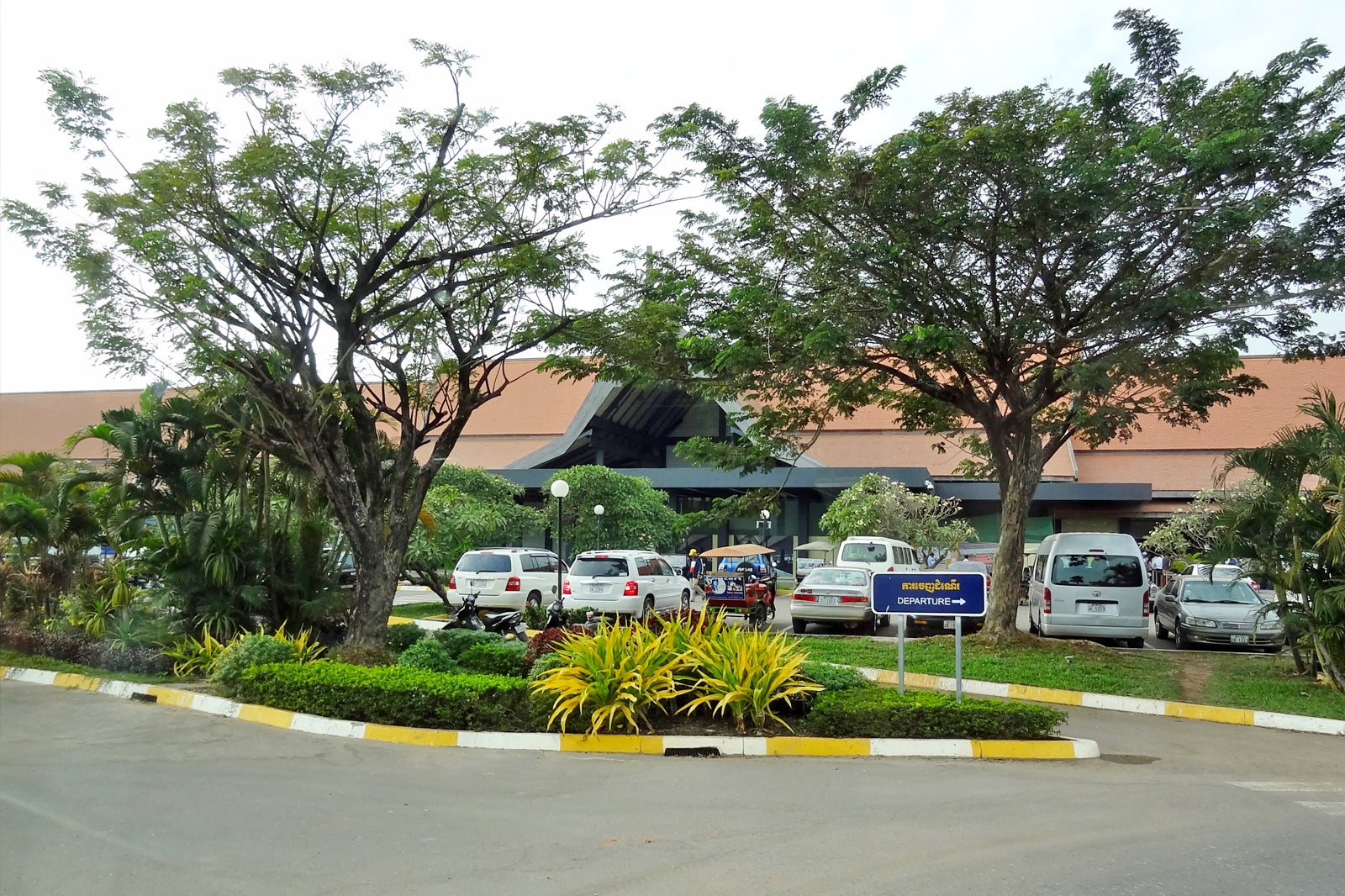 Taxis in Siem Reap are generally pretty informal, with no meters and no real formal organisations. For the most part, it is just a local driving their own car, with no special markings. As there is no meter and no fixed price structure, journey costs can vary a lot. The only fixed journey price is the trip from the airport into Siem Reap, which costs US$10.
Your driver will often try to get you to use him for your tours to Angkor Wat and Tonle Sap Lake, though often quoting an over-inflated price. A full-day of touring the area should cost about US$30-40, the Angkor Wat grand circuit tour should be about US$40 and trips to more remote temples like Banteay Srei should be about US$50.
photo by Olaf Tausch (CC BY 3.0) modified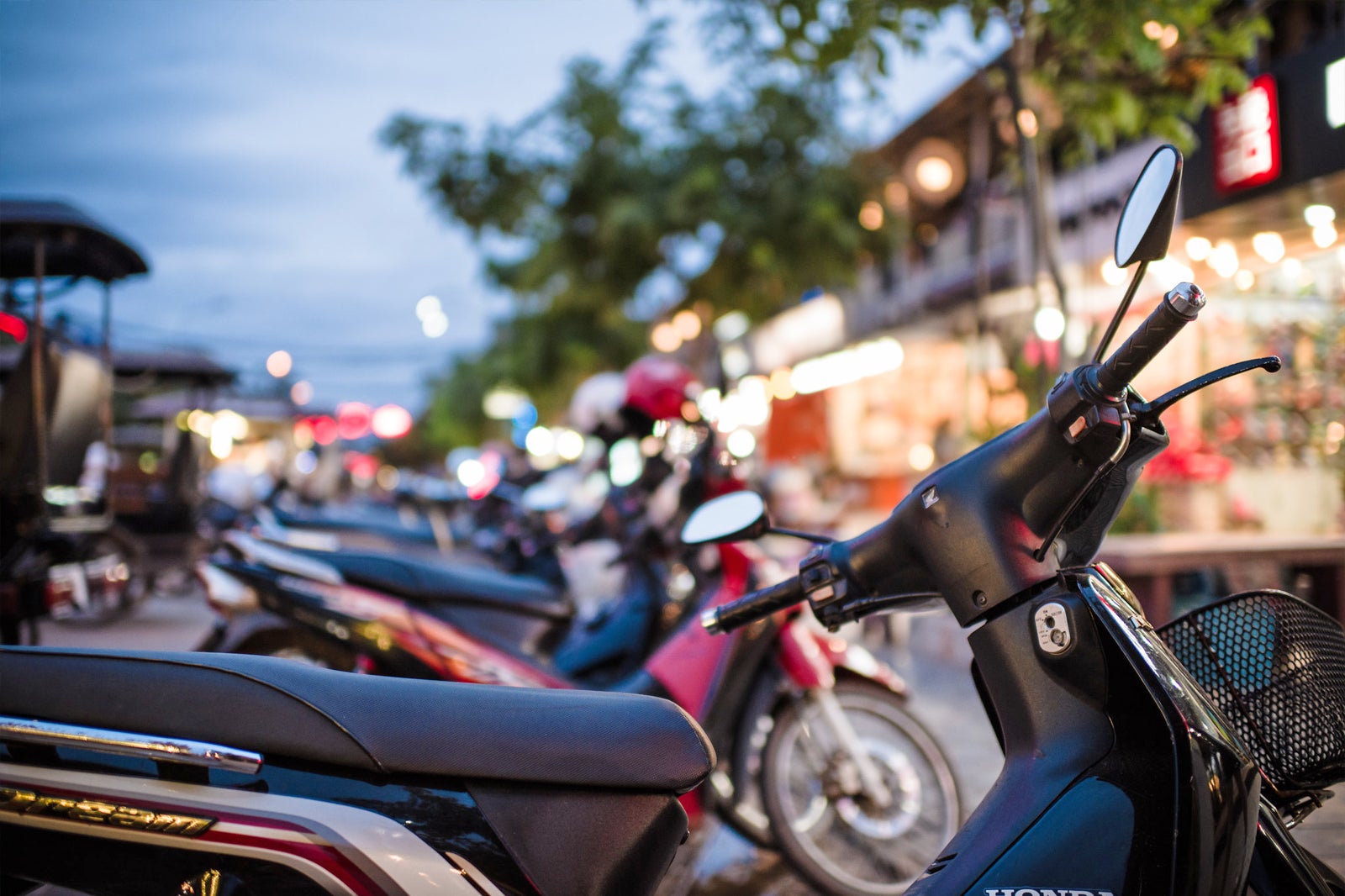 Renting a motorbike in Siem Reap was illegal for foreign visitors until 2016. As a result, there are currently only a few shops offering this service. The few that offer motorbike hires and scooter rentals will charge about US$13 per day. Make sure you get a helmet and that you have an international license, though, as the local police are renowned for specifically targeting tourists with their roadblocks.
A more eco-friendly alternative to motorbike rental in Siem Reap is the "green E-bikes". These also cost about US$13 per 24 hours but run on electricity instead of petrol. They can be charged at designated stations around the city, as well as on the big and small circuits of the Angkor Archaeological Park. A 1-hour charge should get you about 5 km, while a full charge will keep you going for about 42 km.
Electric cars are great for getting around in Siem Reap, as well as exploring Angkor Archaeological Park, remote temples and the rural countryside, all without leaving any carbon footprint. Unlike regular taxis or tuk-tuks, these buggy-shaped vehicles are sun-powered and designed to travel along dirt roads.
Blue-Mobility is a reputable company that offers daily rentals at US$40 for Angkor Wat and US$70 for Prasat Banteay Srei, Phnom Kulen, Beng Melea and Tonle Sap Lake, with a local, English-speaking driver included in the price. An additional US$10 is charged for trips exceeding 10 hours.
Back to top