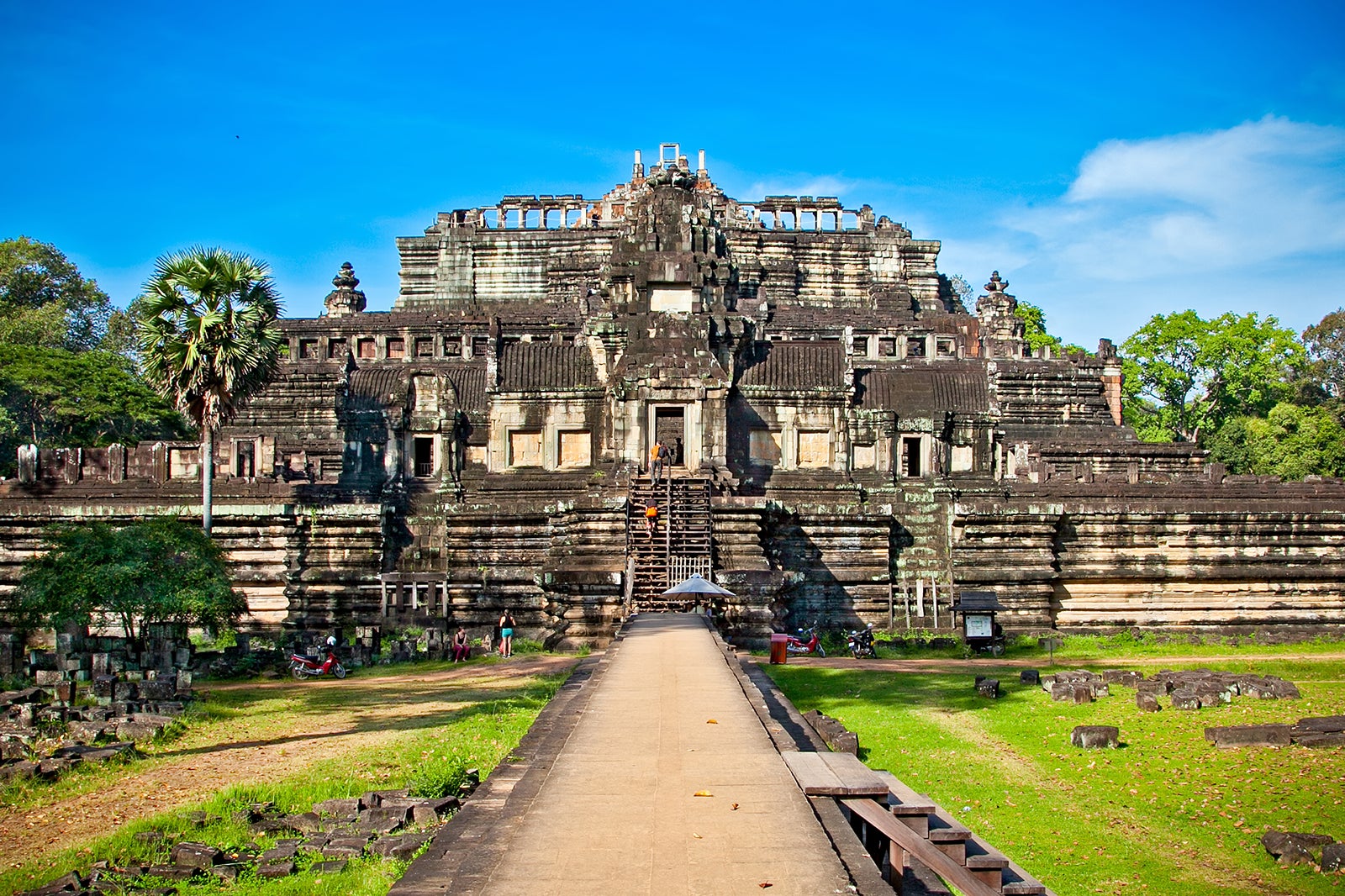 The Baphuon Temple is one of the quieter of the main Angkor ruins, despite being almost right next to the Bayon Temple, with the Terrace of the Elephants nearby. With large, open grounds, the temple is almost palatial, creating a peaceful place to enjoy the open air and a clearer view of the impressive architecture after the cramped corridors of Bayon Temple.
At 120 metres long, 100 metres wide and 34 metres tall, the main temple structure is roughly the same size as its famous neighbour, but in a worse state of repair, which may partially explain the comparative lack of popularity. Being at the end of a 225-metre-long elevated walkway – entirely exposed to the hot Cambodian sun – may also be a factor, putting off temple explorers who have already been worn out by The Bayon.
Baphuon Temple - one of the highlights of 5 Great Angkor Temples in 3 Days and 10 Must-See Temples in Siem Reap (Read all about Siem Reap here)
History of Baphuon Temple
The triple-tiered temple mountain of the Baphuon Temple was the state temple of King Udayadityavarman II. Its pyramid shape represents the mythical Hindu Mount Meru and marks the centre of the city that was here before Angkor Thom.
It is immediately to the south of the royal palace of Phimeanakas, and the old walls of the palace can be seen in the shade of the trees north of the temple, making for a pleasant route to walk back towards the main road along.
Contemporary sources say that a striking 8-metre-tall tower once stood on top of the temple, probably made of wood gilded with bronze. This is thought to have been demolished in the late-15th century when the temple was converted from being dedicated to the Hindu God Shiva to Buddha.
A reclining Buddha statue – 9 metres tall and 70 metres long – was added to the second tier on the west-facing side. Sadly, even by this time, it is thought that much of the temple's structure had already collapsed, due to the fact that it was hastily built on land filled with sand.
You can find Baphuon Temple slightly northwest of Bayon Temple. Photographing it in the morning will give you the best light on the temple.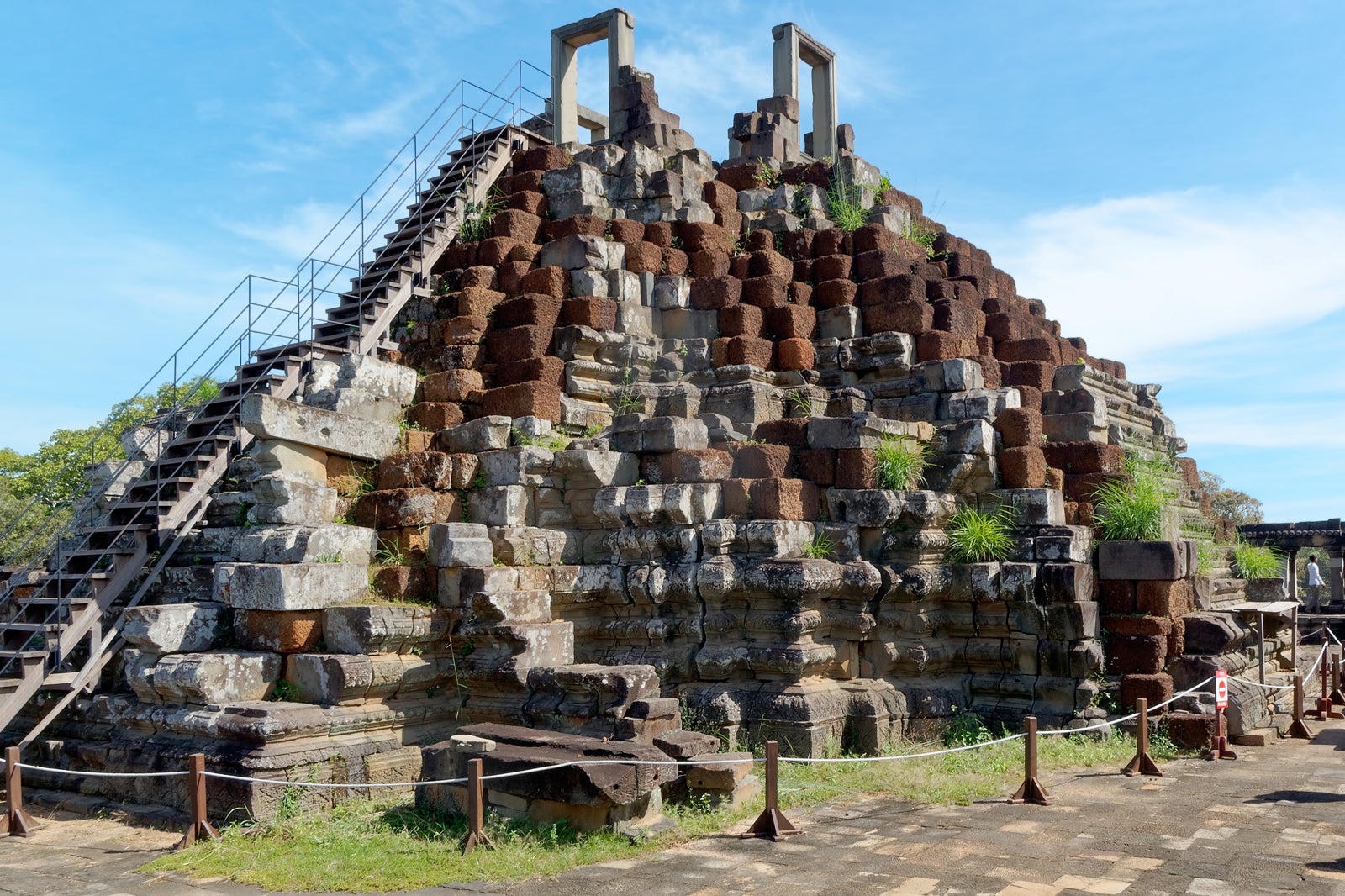 Baphuon Temple
Location: Angkor Archaelogical Park, Siem Reap, Cambodia
Phone: +855 63 765 577
Back to top