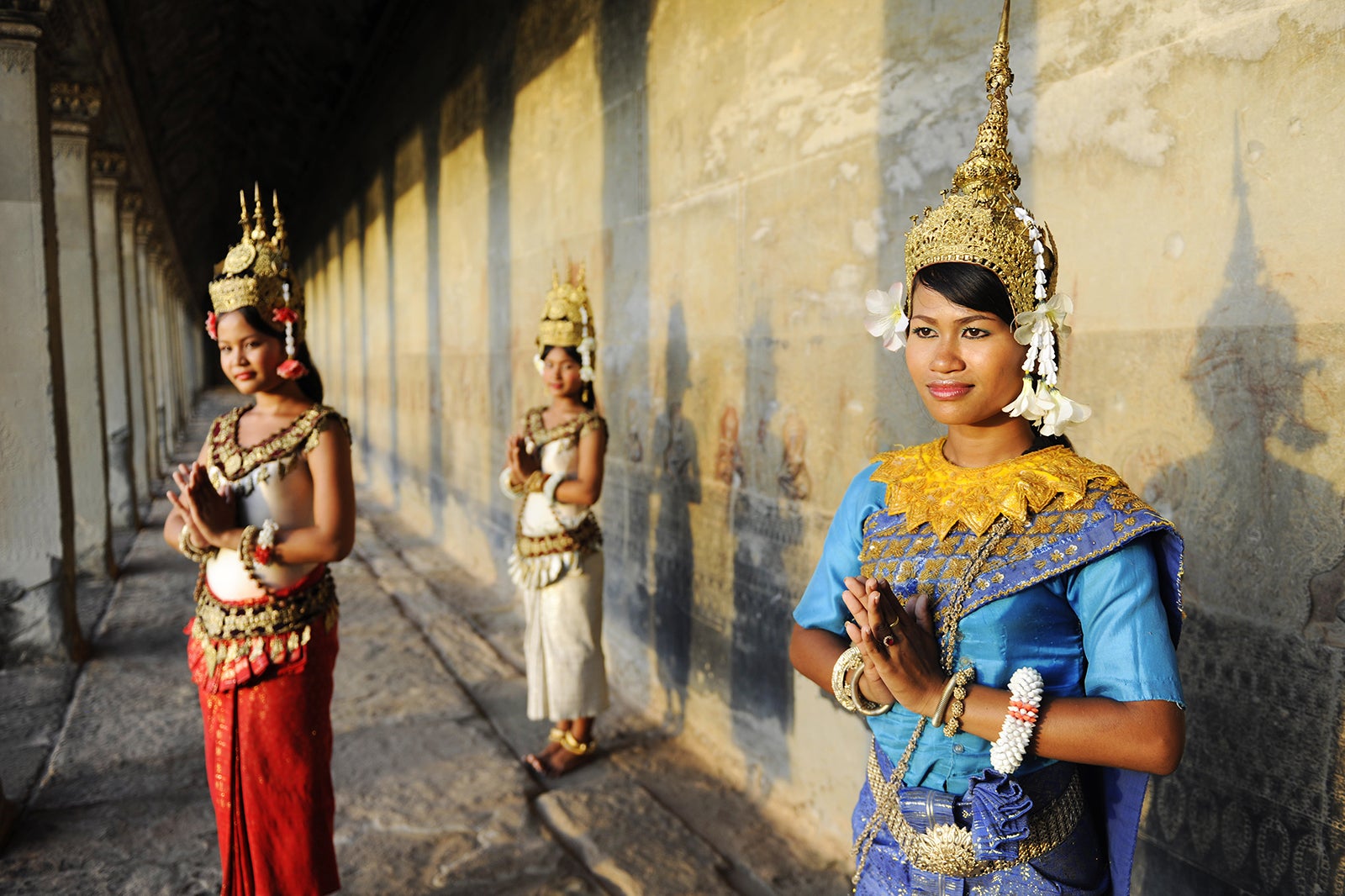 Apsaras dance and dinner shows, as well as Khmer performing arts take place in many theatre halls and arts centres in Phnom Penh. While these performances aren't as active as in Siem Reap, some of the performing arts schools in the city are open to the public during the day, allowing you to observe dancers in training
One of the most popular spots to enjoy Apsara dances is the Sovannaphum Arts Association & Art Gallery. Established in 1994 , cultural shows are take place on Fridays and Saturdays at 7.30pm. These include shadow puppet theatre, classical Apsara dancing, and folk and mask dances. The theatre also has an onsite gallery showcasing shadow puppets made from leather, musical instruments and more.
Cambodian Living Arts (CLA) hosts Apsaras dance shows on Mondays, Wednesdays, Fridays and Saturdays at 7pm. Many restaurants in Phnom Penh offer buffet or set menus combined with an hour-long dance performance.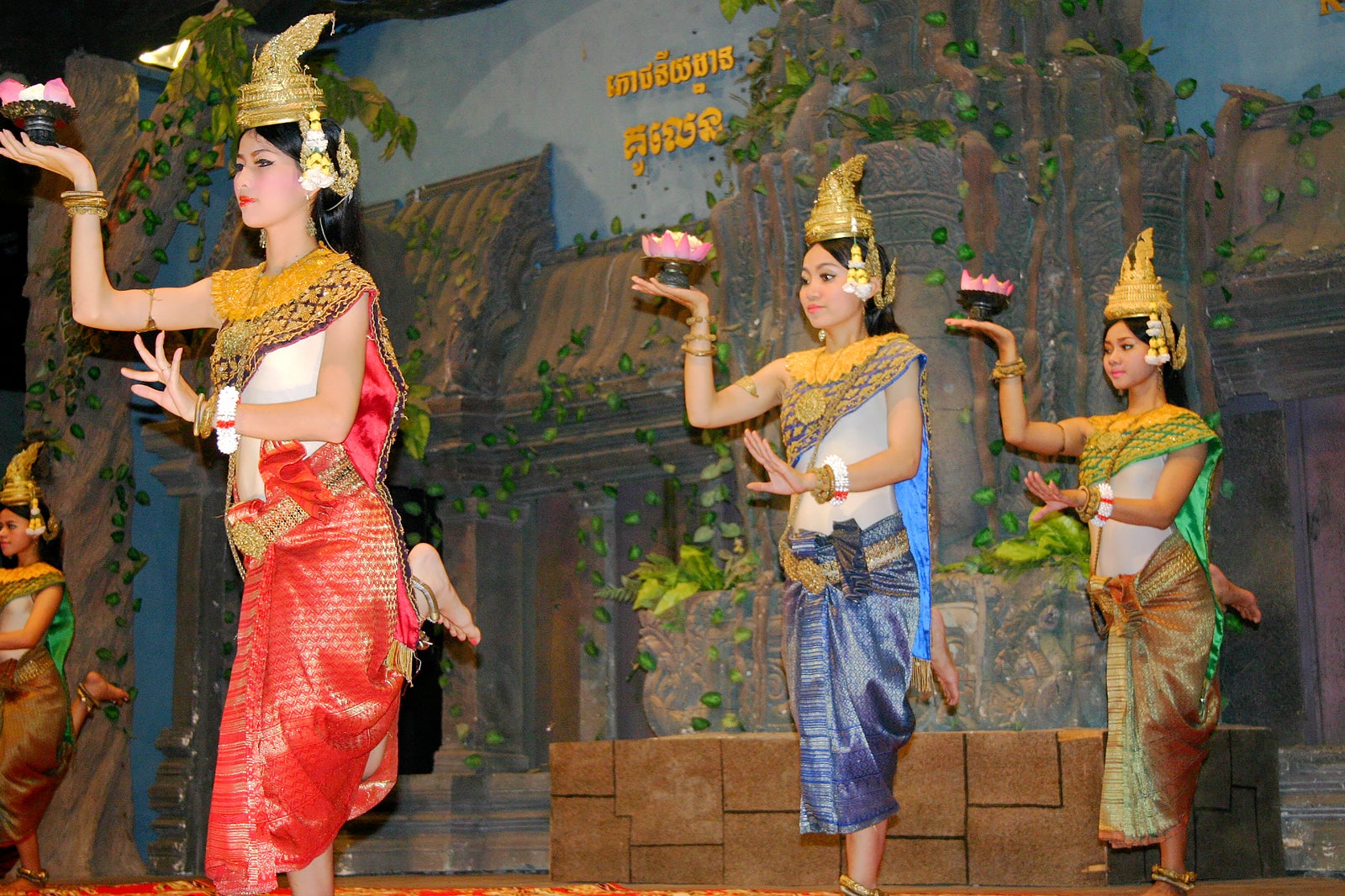 Apsaras Dance and Dinner Shows
Location: Phnom Penh, Cambodia
Back to top