10 Best Things to Do in Rio de Janeiro
What is Rio de Janeiro Most Famous For?
Rio de Janeiro is home to some of the world's friendliest people and most beautiful beaches. Brazil's interracial history of Portuguese, Japanese, Indian, and German settlers has created a multicultural society, which has led to festivals and celebrations that are known all over the world.
A city break in Rio de Janeiro presents a colourful cityscape of green mountains overlooking blue seas and long, sandy beaches. Expansive hotels and resorts line the seafronts of Ipanema and Copacabana, where sunny days drift into balmy evenings filled with street parties and loud music. From seeing the stunning Christ the Redeemer statue atop Mount Corcovado to learning to samba, check out our guide of things to do in Rio de Janeiro.
What are the best things to do in Rio de Janeiro?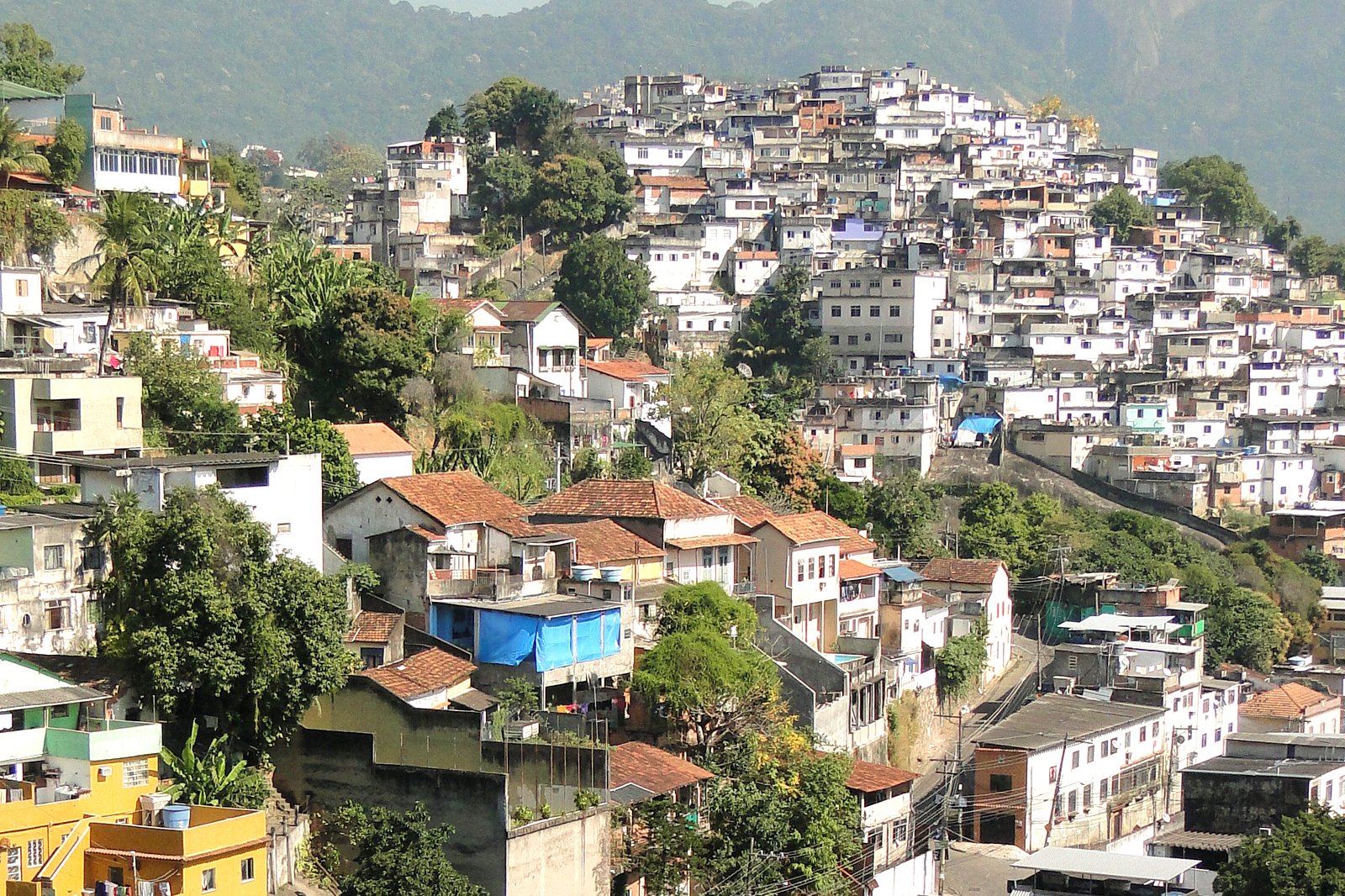 Start the day in Santa Teresa
Climb the Escadaria Selarón mosaic stairway
Santa Teresa is a hilltop neighbourhood that's known for its 19th-century plantation mansions, winding cobblestone streets, and picturesque views of Rio de Janeiro. Many tourists get to this area from the city centre on the Santa Teresa Tram, a historic tramway system that's been operating since 1877. Explore the neighbourhood on foot to see artistic landmarks such as the Escadaria Selarón, a staircase decorated with hundreds of colourful mosaic tiles. Check out free and family-friendly events at Parque das Ruinas, a cultural centre and art gallery about 800 metres southwest of the stairway.
Location: Santa Teresa, Rio de Janeiro - State of Rio de Janeiro, Brazil
Families
History
Photo
Budget
Single
Group
photo by Adam Jones, Ph.D. (CC BY-SA 3.0) modified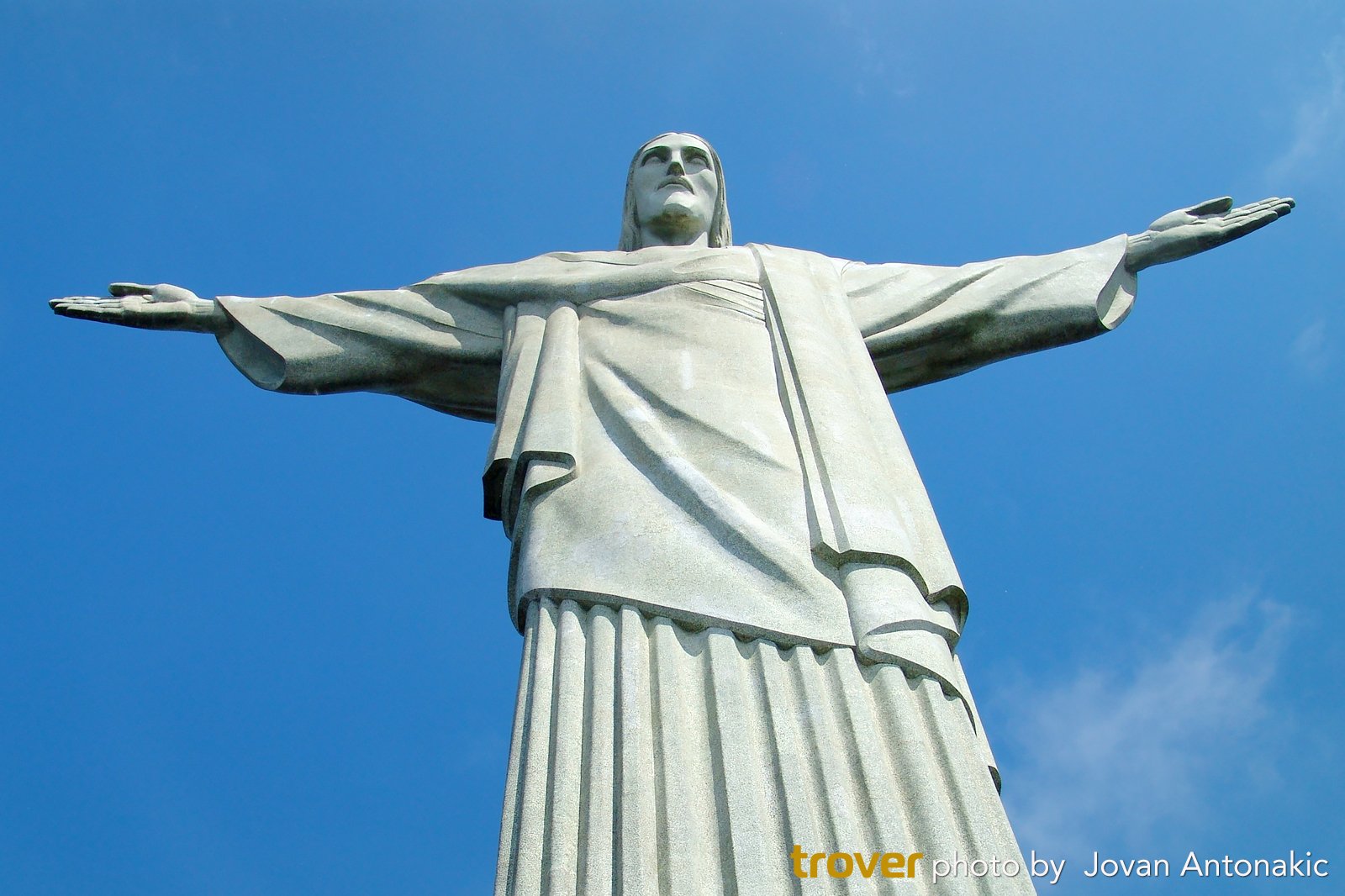 Must-See: Christ the Redeemer
Get up close with this iconic monument on Corcovado Mountain
The iconic Christ the Redeemer statue can be seen from just about anywhere in Rio de Janeiro. Located on top of Corcovado Mountain, the 38-metre-tall sculpture reigns as the world's largest Art Deco statue. It's worth getting up early to hike up to the summit before it gets too hot or crowded. If you don't feel up to the hike, you can take a train all the way to the top, or a cab to the car park and take a shuttle bus from there.
Location: Parque Nacional da Tijuca - Alto da Boa Vista, Rio de Janeiro - RJ, Brazil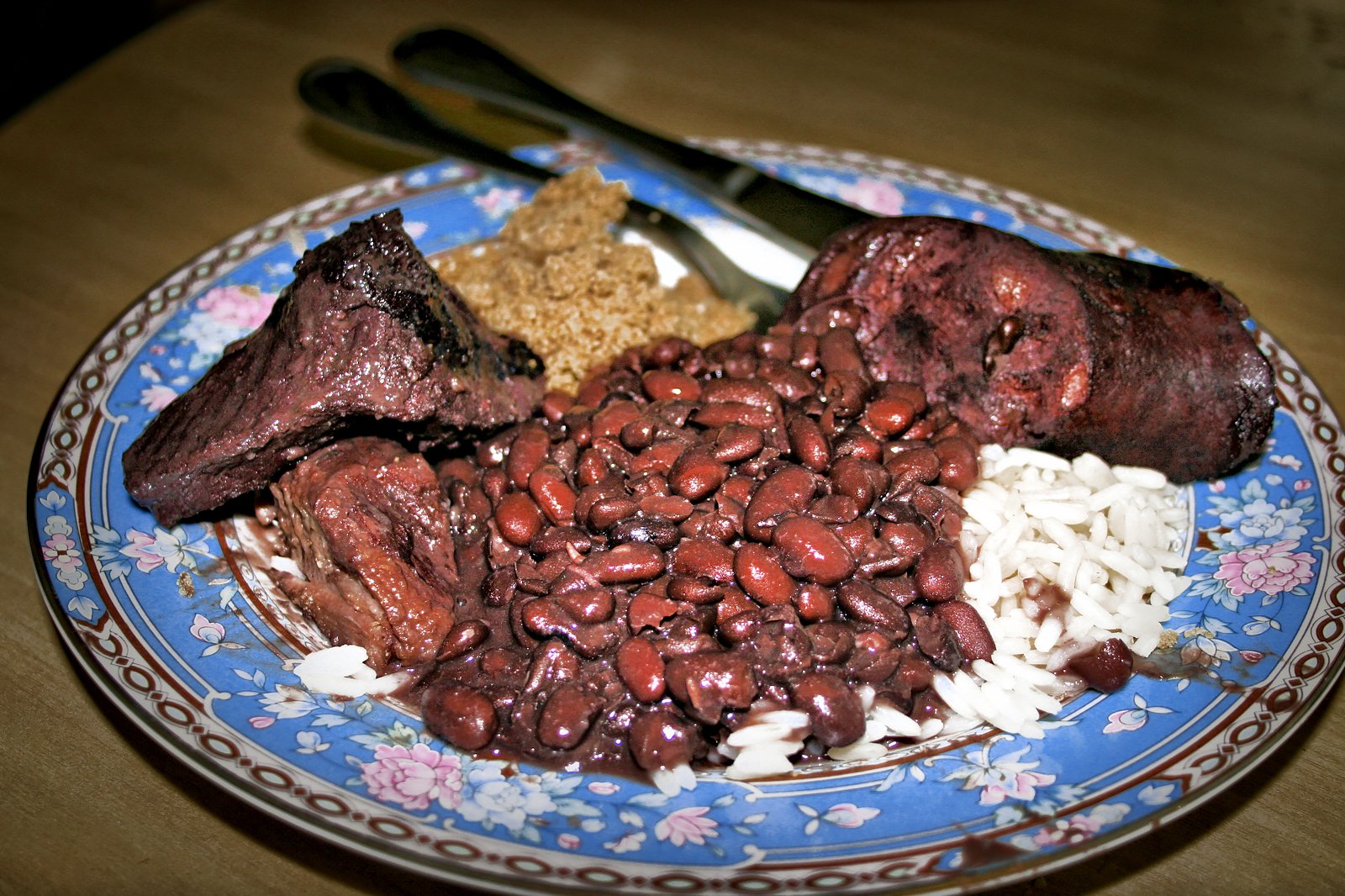 Eat feijoada
Enjoy Brazil's national dish with rice and orange slices
Feijoada is a traditional Brazilian dish consisting of black beans and pork (or beef) stewed in a clay pot. Typically eaten for lunch on weekends, it's often paired with rice, potatoes, sliced oranges, salad greens, and salsa. You'll find many restaurants in Rio de Janeiro adding additional ingredients, such as smoked pork sausages and trotters. As this dish is rather decadent, finish off your feijoada with something sweet, like caramelised banana pâté or brigadeiro (chocolate fudge balls).
photo by raphaelstrada (CC BY 2.0) modified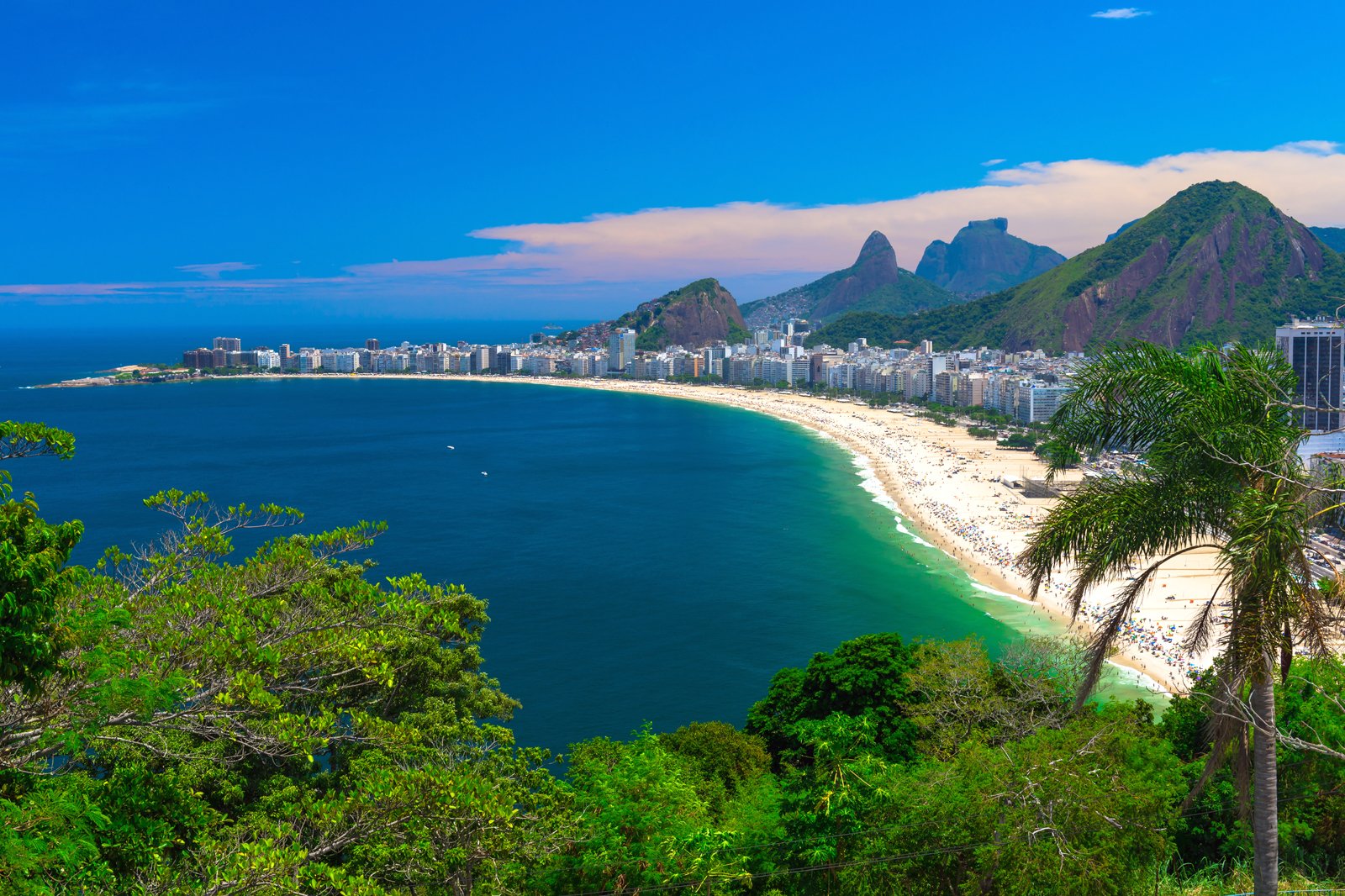 Copacabana Beach
Play foot-volleyball on this city beach
Copacabana Beach has been a tourist favourite since the 1960s, as you get to enjoy sunbathing and water sports during the day, and party at lively beachfront bars in the evening. The 4 km beach is divided by 6 postos (lifeguard stations), each offering different sightseeing opportunities and outdoor activities for beachgoers. The sections running from Copacabana Palace to JW Marriott Hotel Rio de Janeiro are often packed in summertime, as there are plenty of beach kiosks, ball courts, and live shows taking place well into the night.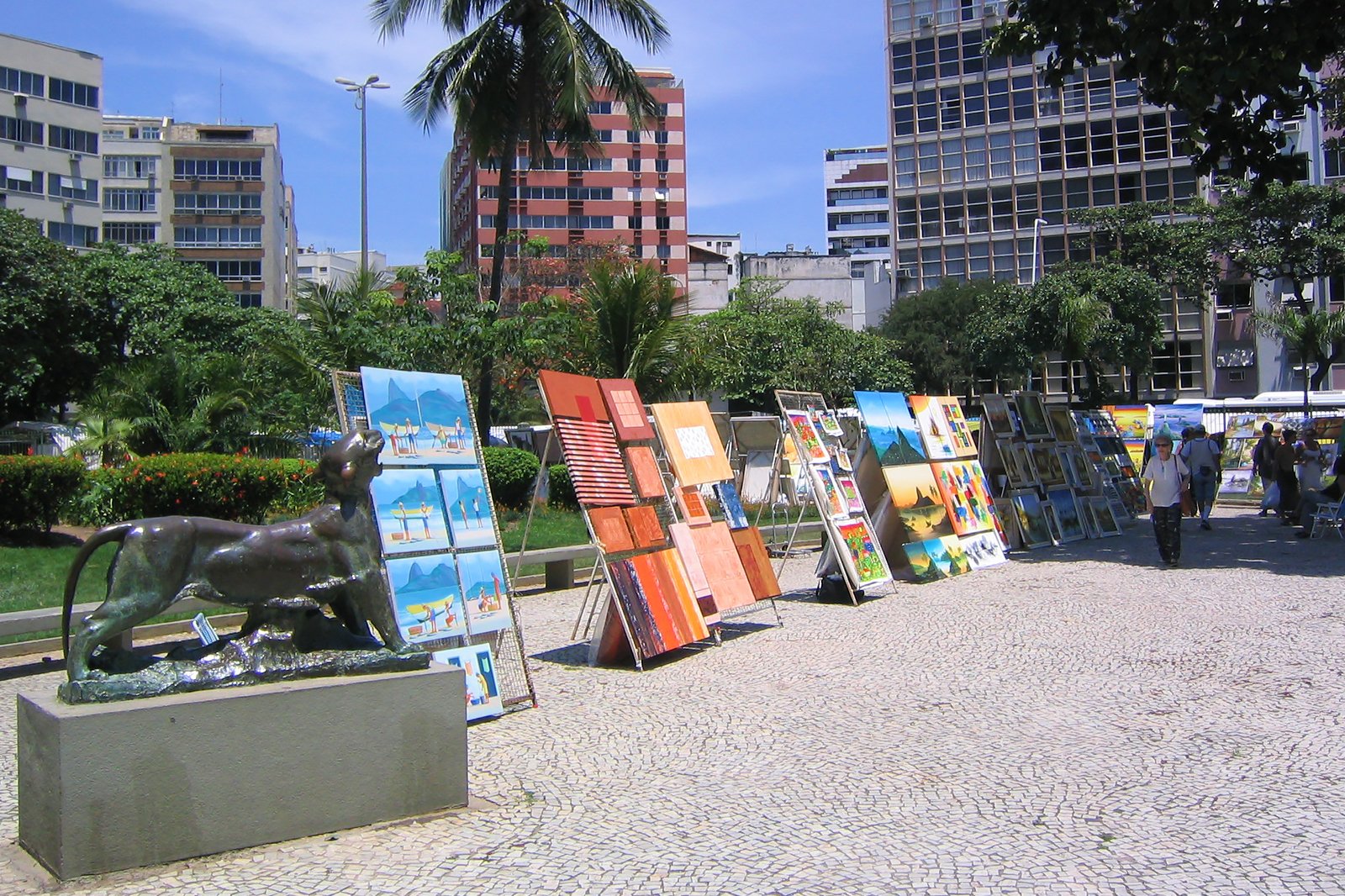 Shop at Feira Hippie de Ipanema
Browse through hundreds of stalls selling handicrafts, gemstones, and bikinis
Feira Hippie de Ipanema features over 500 stalls selling…well, basically everything! This open-air market takes place nearby Ipanema Beach, attracting many beachgoers (usually tourists) with its extensive range of swimwear, flip-flops, jewellery, and Brazilian handicrafts. There are also plenty of food stalls around the perimeter of Feira Hippie de Ipanema. Try street foods such as acarajé (shrimp and black-eyed pea croquettes), bolinho de bacalhau (salt cod fritters), and açai bowls.
Location: Praça General Osório - Ipanema, Rio de Janeiro - RJ, 20410-020, Brazil
Open: Sundays from 7am to 7pm
photo by Phil Whitehouse (CC BY 2.0) modified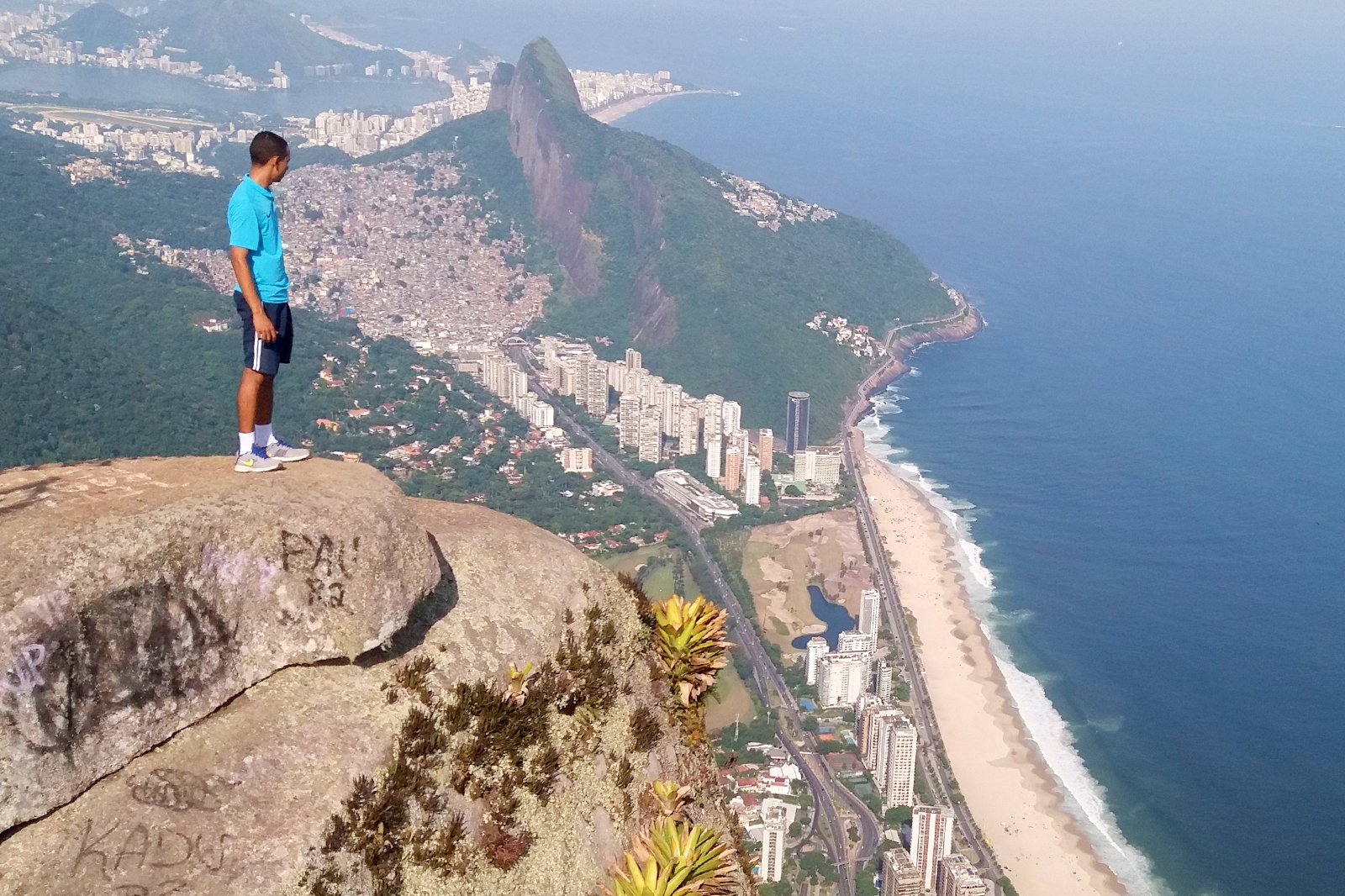 Hike Pedra da Gávea
Brave the 3-hour hike to one of highest peaks in Rio de Janeiro
Pedra da Gávea is one of many summits you get to hike to enjoy expansive views of Rio de Janeiro. Standing at an impressive 840 metres, this mountain ends directly by the ocean and is surrounded by Tijuca Forest. Depending on your fitness level and which trail you use, the hike can take about 3 hours and, on some routes, you have to use rappelling equipment to climb up a steep rock formation that's about 30 metres in height.
Location: Barra da Tijuca, Rio de Janeiro - State of Rio de Janeiro, Brazil
photo by Jefferson Vieira de Melo (CC BY-SA 4.0) modified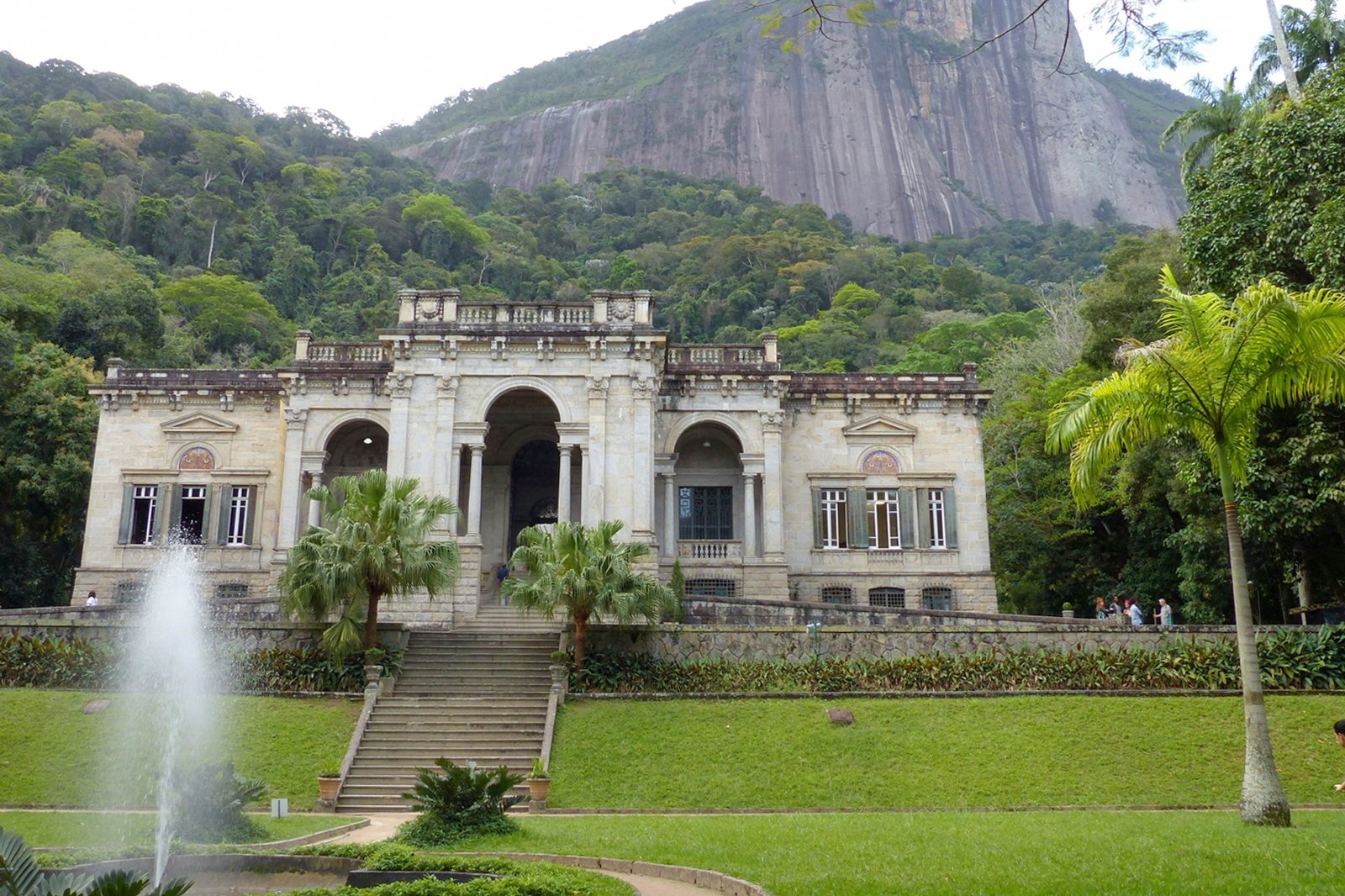 Must-See: Parque Lage
Check out art exhibits at the Escola de Artes Visuais do Parque Lage
Parque Lage is an English-style garden dating back to the 1840. Surrounded by the Tijuca Forest, this 128-acre green space is decorated with beautiful fountains, walking paths, and colourful plants. The most impressive highlight is the majestic 19th-century mansion, which houses an art school and café overlooking a courtyard pool and surrounding foliage. Escola de Artes Visuais do Parque Lage (Visual Arts School) hosts art exhibitions, youth programmes, and music concerts in conjunction with national celebrations.
Location: R. Jardim Botânico, 414 - Jardim Botânico - Jardim Botânico, Rio de Janeiro - RJ, 22461-000, Brazil
Phone: +55 21 2334-4088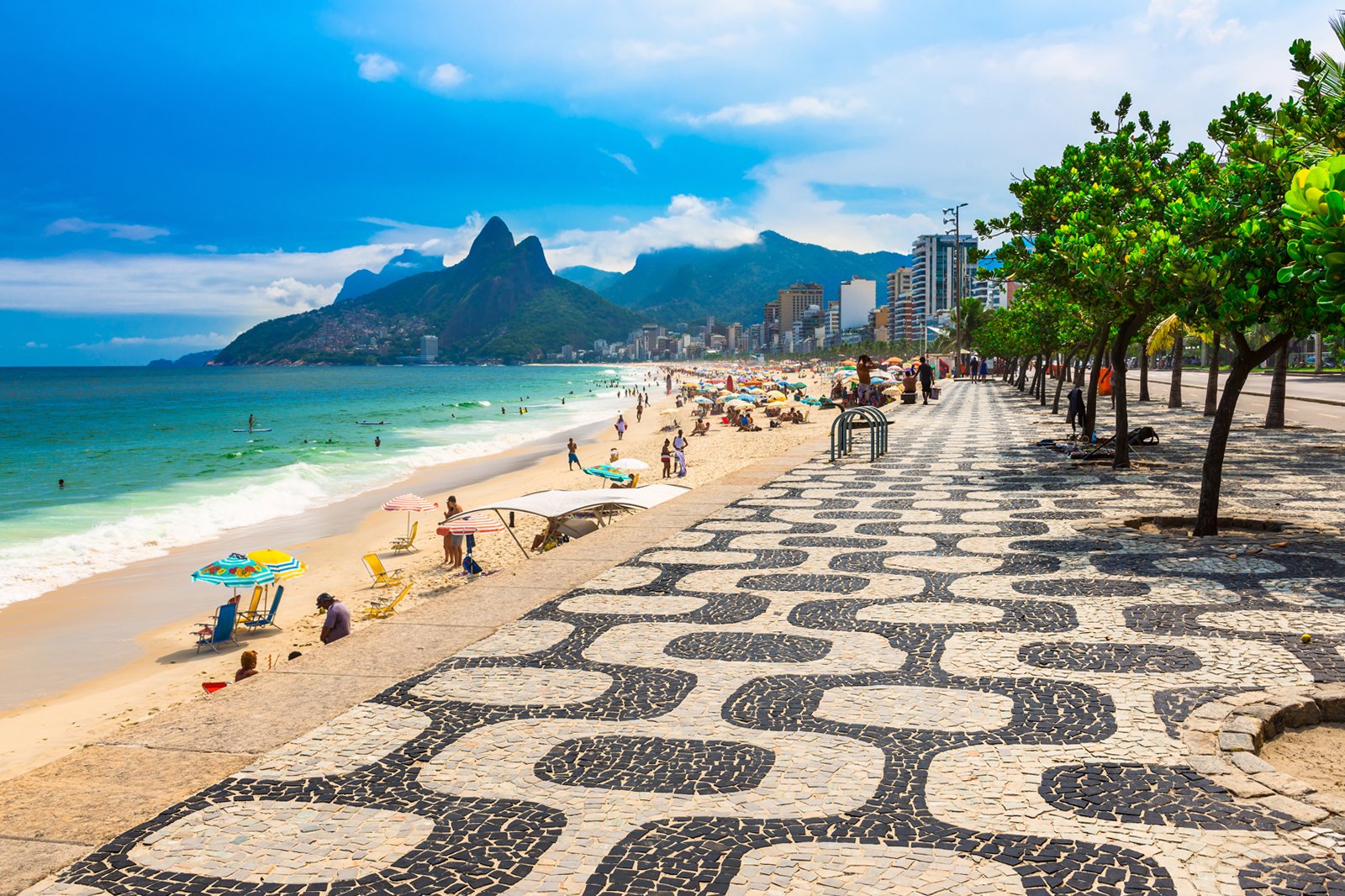 Relax on Ipanema Beach
See local sports lovers play volleyball, soccer and beach tennis
Ipanema Beach, located in the south zone of Rio de Janeiro, spans over 2 km of clean sand and water. This popular coastline is flanked by art galleries, clubs and bars, as well as retail outlets selling beachwear and souvenirs. Like most beaches in Rio, postos divide Ipanema into several sections. Posto 10 is usually where sports lovers enjoy volleyball and frescobol (beach tennis), while families get to enjoy a quieter setting at the section between posto 11 and 12.
Location: Ipanema, Rio de Janeiro - State of Rio de Janeiro, Brazil
Couples
Families
Photo
Single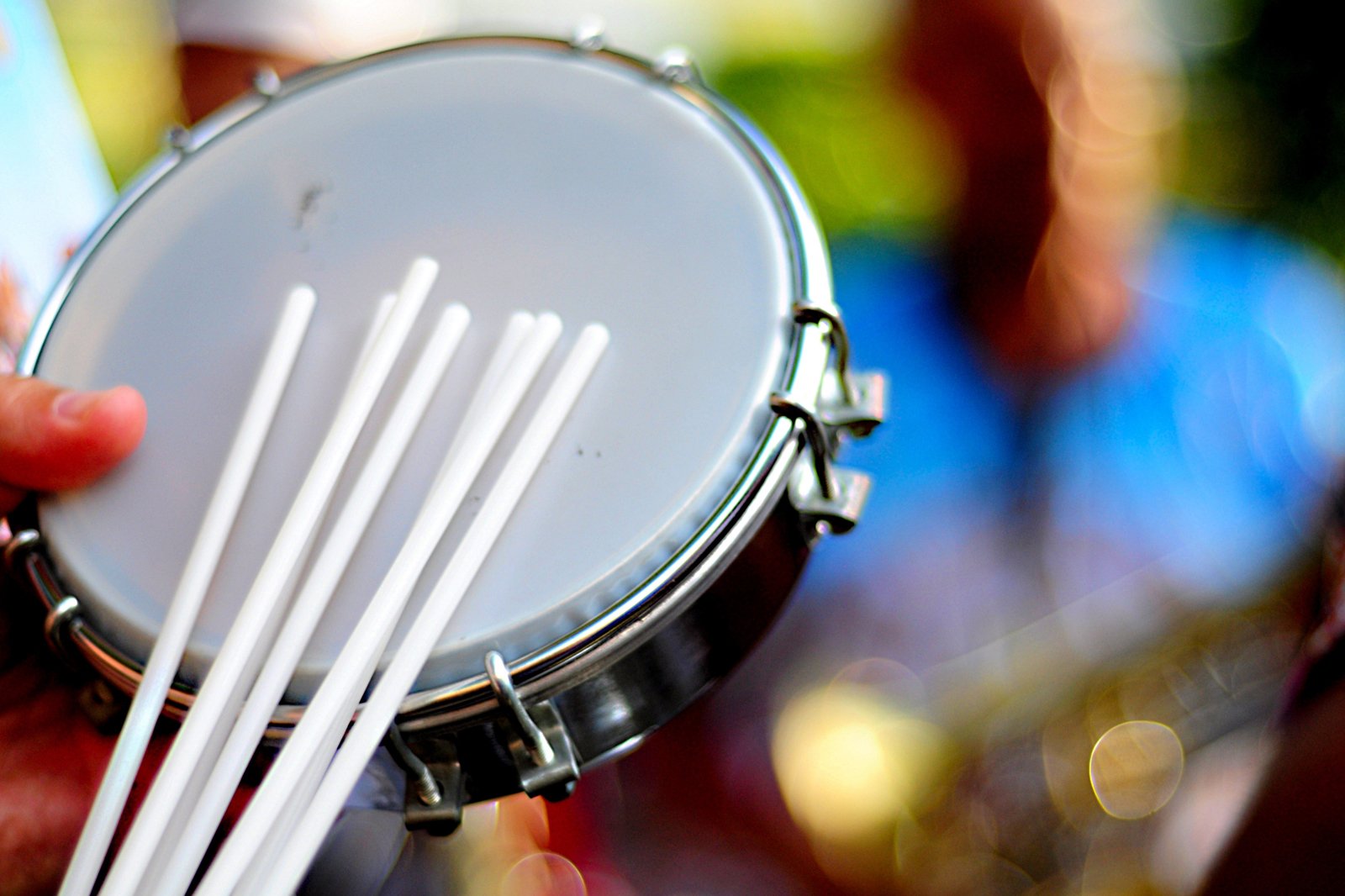 Learn samba in Pedra do Sal
See samba bands on Monday evenings
Pedra do Sal – also called Small Africa – is the birthplace of samba, with live bands livening up the streets with music and dance every Monday evening. Located 1.5 km north of central Rio de Janeiro, this historical village has a thriving African culture dating back to the early 17th century. Today, it's a popular spot to enjoy caipirinhas (Brazil's national cocktail) and see locals dancing samba until late.
Location: R. Argemiro Bulcão - Saúde, Rio de Janeiro - RJ, 20081-040, Brazil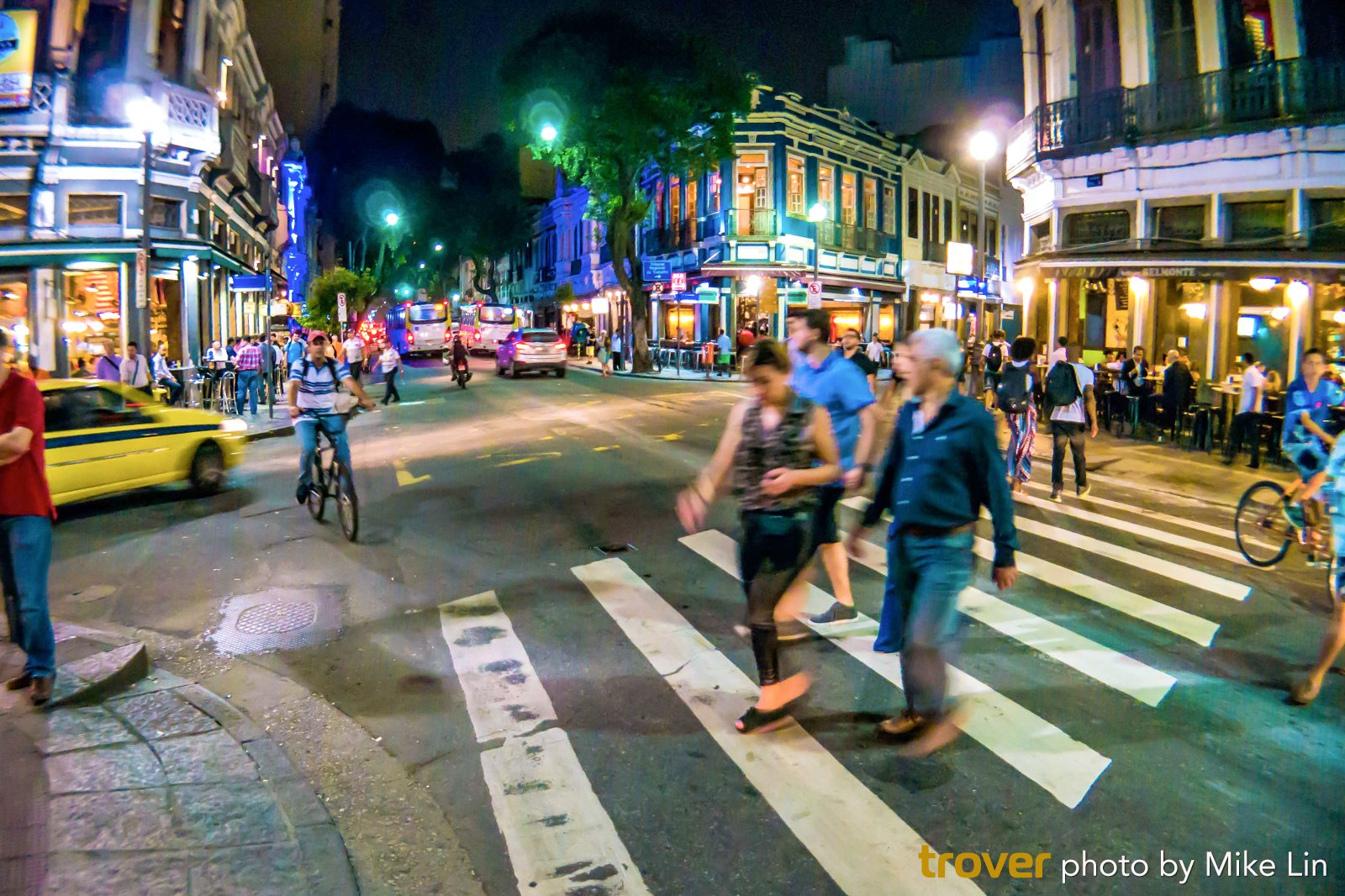 End the day in Lapa
Go for a bar crawl along Avenida Mem de Sá
Lapa is what locals call Rio de Janeiro's bohemian district, where you get to party at some of the city's busiest samba and choro bars. You also get to enjoy street parties at Arcos De Lapa (Carioca Aqueduct). Dozens of makeshift stalls serve caipirinhas and cocktails, while local DJs play club beats well into the night. If you prefer a more subdued evening, check out samba jamming sessions at intimate venues such as Beco do Rato and Carioca da Gema.
Location: Lapa - Santa Teresa, Rio de Janeiro - State of Rio de Janeiro, Brazil
Couples
Nightlife
Single
Group