Choose dates to view prices
Room options
View all photos for Villa Matariki - 2 bedroom
Villa Matariki - 2 bedroom
150 sq m
Mountain view
Sleeps 6
2 King Beds
View all photos for Villa Tautoru - 1 bedroom
Villa Tautoru - 1 bedroom
115 sq m
Mountain view
Sleeps 2
1 King Bed OR 2 Single Beds
View all photos for Exclusive Villa
Exclusive Villa
170 sq m
Lake view
Sleeps 6
2 King Beds
View all photos for Villa Tautoru - 2 bedroom
Villa Tautoru - 2 bedroom
150 sq m
Mountain view
Sleeps 5
2 King Beds OR 4 Single Beds
View all photos for Ashley Mackenzie Villa + Spa - 2 bedroom
Ashley Mackenzie Villa + Spa - 2 bedroom
200 sq m
Mountain view
Sleeps 4
1 King Bed OR 2 Single Beds
Reviews
10.0/10
Property conditions & facilities
Reviews
Jill
Jill, 1-night trip
Verified Expedia guest review
Our amazing stay in the Ashley Mackenzie villa was magical! The view of the glacier lake, the mountains, and Mount Cook were spectacular. Kaye and Luke were gracious hosts and Anna was a dream to work with. The villa was first class and very well appointed. We lacked for nothing! The chef prepared 5 star dinners that were delicious and delivered every evening. Highly recommend this property for a relaxing and pampered stay.
Verified traveller
2-night family trip
Verified Expedia guest review
Spectacular Experience!
The villa was beyond amazing. The views right on Lake Pukaki were spectacular. We had our own private workout room & hot tub, plus a private massage room & sauna that sadly went unused. Our hosts, Luke & Kaye were lovely and provided amazing cuisine both nights. There is plenty of privacy, but if any assistance is needed, they are right there to provide it.
Valerie
Verified Hotels.com guest review
Unrivaled tranquility and comfort.
Hosts Kaye and Luke are developing an gorgeous property on the south end of Lake Pukaki. Part of this development includes a villa for 2-4 guests. The combination of tranquility and comfort that our one night stay provided were unsurpassed in my experience. The hosts are gracious and engaging. Kaye provided a delicious basket of goodies when we arrived; after returning from Mt. Cook park in the evening, Luke brought down a wonderful prepared dinner of locally raised salmon (we had earlier selected a wine from his cellar to chill). It turned rainy that evening, so we finished the bottle by the fire in the living room. We awoke to light coming in through the bedroom windows. After a sumptuous breakfast and soak in the hot tub overlooking vistas of the lake and mountains, we felt recharged enough to (reluctantly) leave the bliss behind and push on with our travels. The ineffable pleasure this stay provided cannot really be conveyed in this small comment box. Book a night or two yourself to read the comments I (and many other enthralled guests) left behind in the guest book; you will be inspired to add yours to the list. This retreat would be perfect for a honeymoon (or second honeymoon). I dream of returning some year to see what Kaye and Luke have done to further develop the grounds.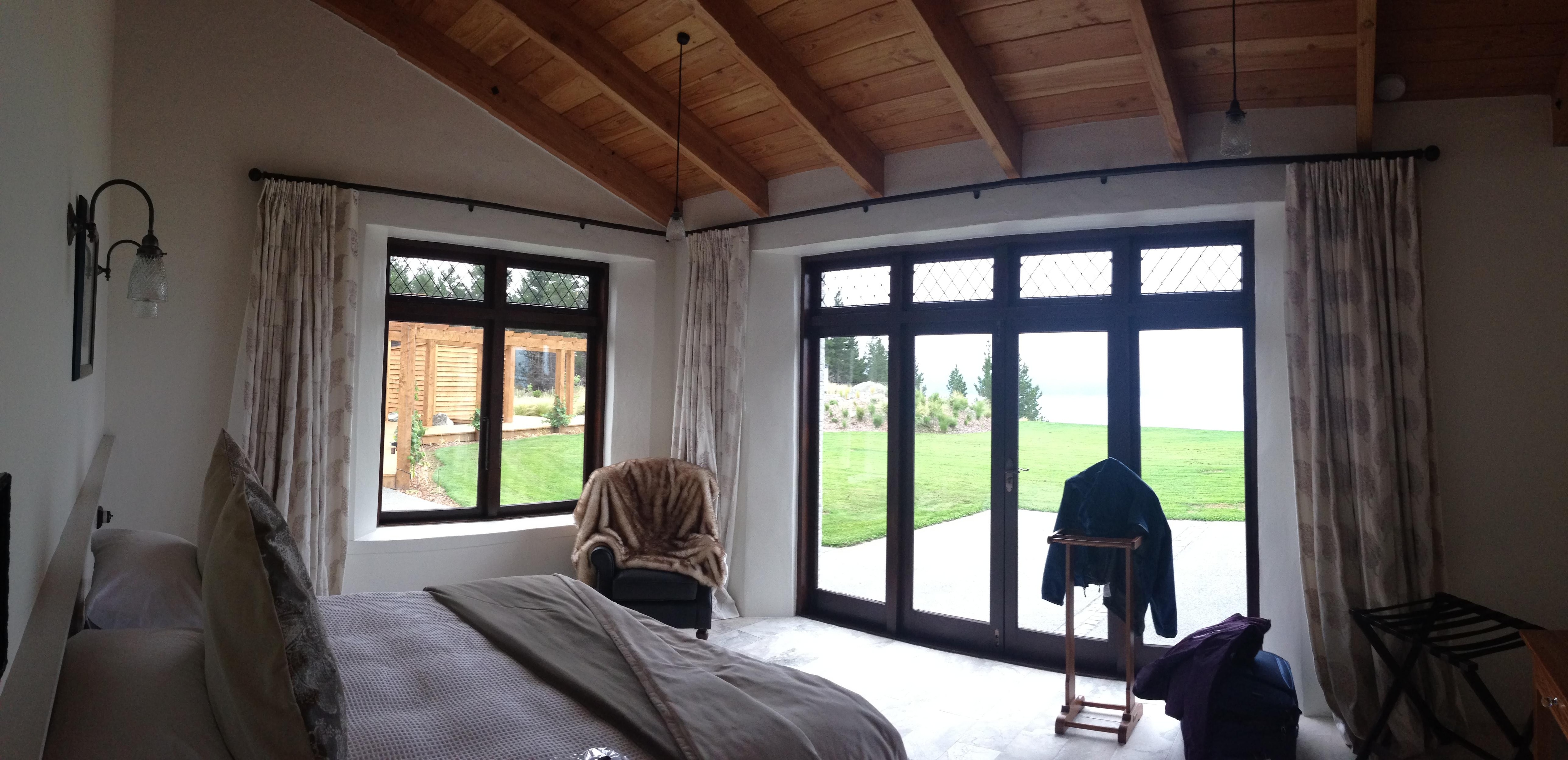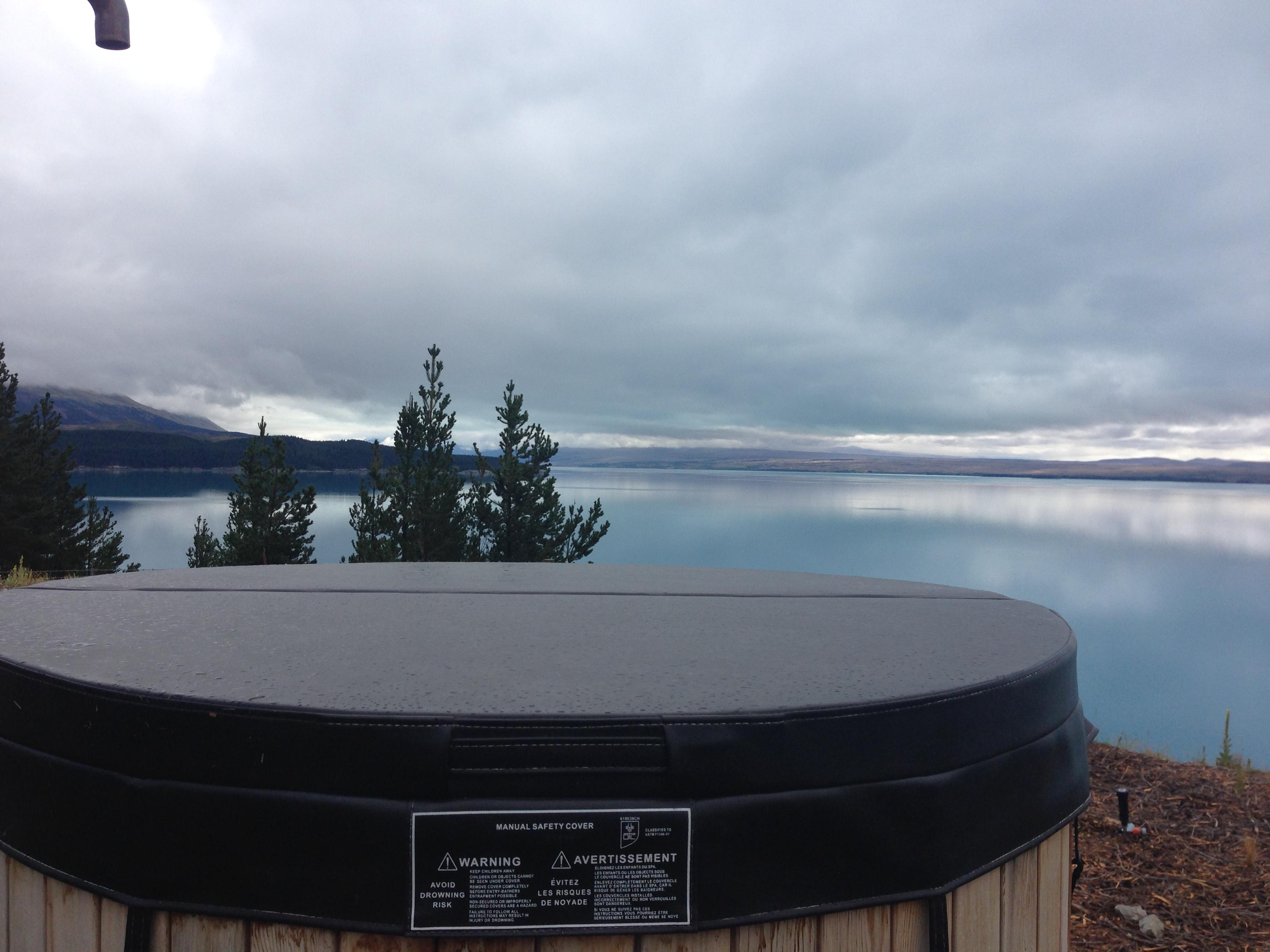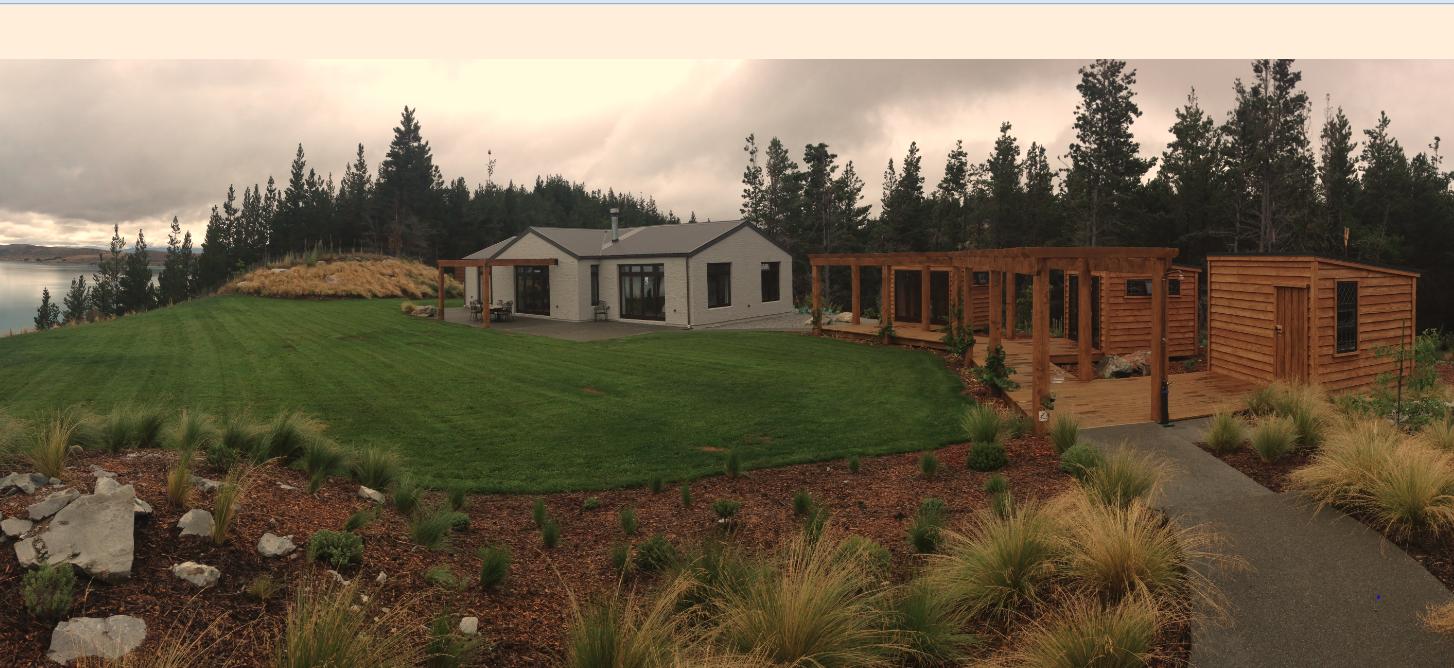 Benson
Verified Expedia guest review