10 Must-Visit Small Towns in West Virginia
Discover the Best Small Towns in West Virginia
West Virginia boasts many attractive and quaint small towns that offer relaxation on a holiday, such as the luxurious Berkeley Springs or quirky Point Pleasant. You'll have your choice of how to spend your time, whether you want to take the kids to the zoo or parks, spend time exploring the outdoors, or see bucket-list attractions like the Mothman Museum or the Greenbrier Bunker. No matter how you want to spend your time, take a look at the 10 must-visit small towns in West Virginia to plan the trip of a lifetime.
1
Hinton
Explore the great outdoors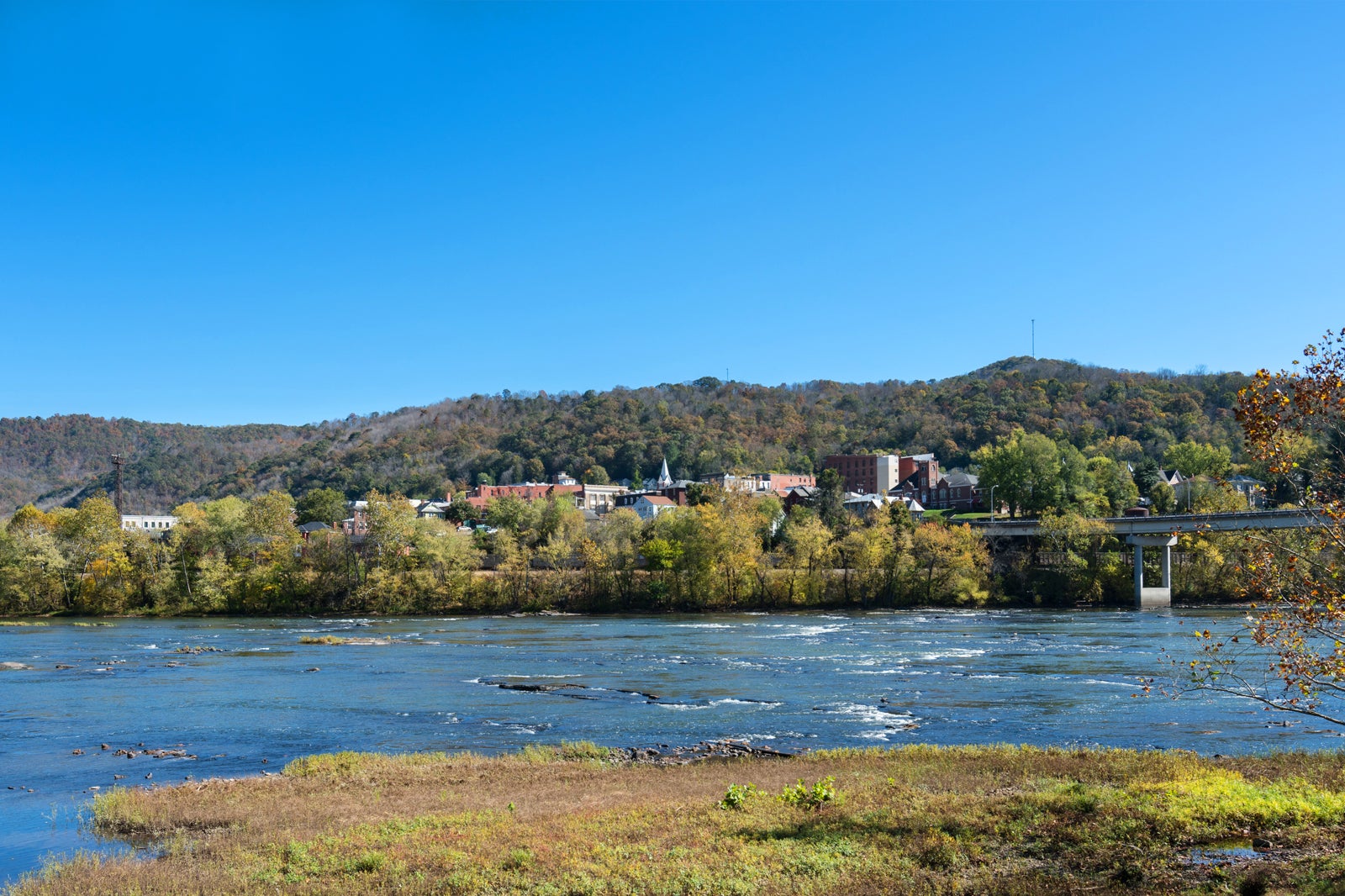 Hinton is a charming small town on the banks of the New River that's ideal for a holiday. You'll find a variety of outdoor spaces for recreation, including Bluestone State Park, a vast park that's popular for scenic hikes and watersports, and Bluestone Lake, a secluded lake with woodland trails. For a touch of history, visit the Hinton City Railway Museum to see exhibits on the rails in the area or take a stroll through the Hinton Historic District. If you have the kids, be sure to see the raptors at the Three Rivers Avian Centre wildlife refuge or cool off at the Wild Water Express water park.
2
Berkeley Springs
Indulge with a luxurious spa retreat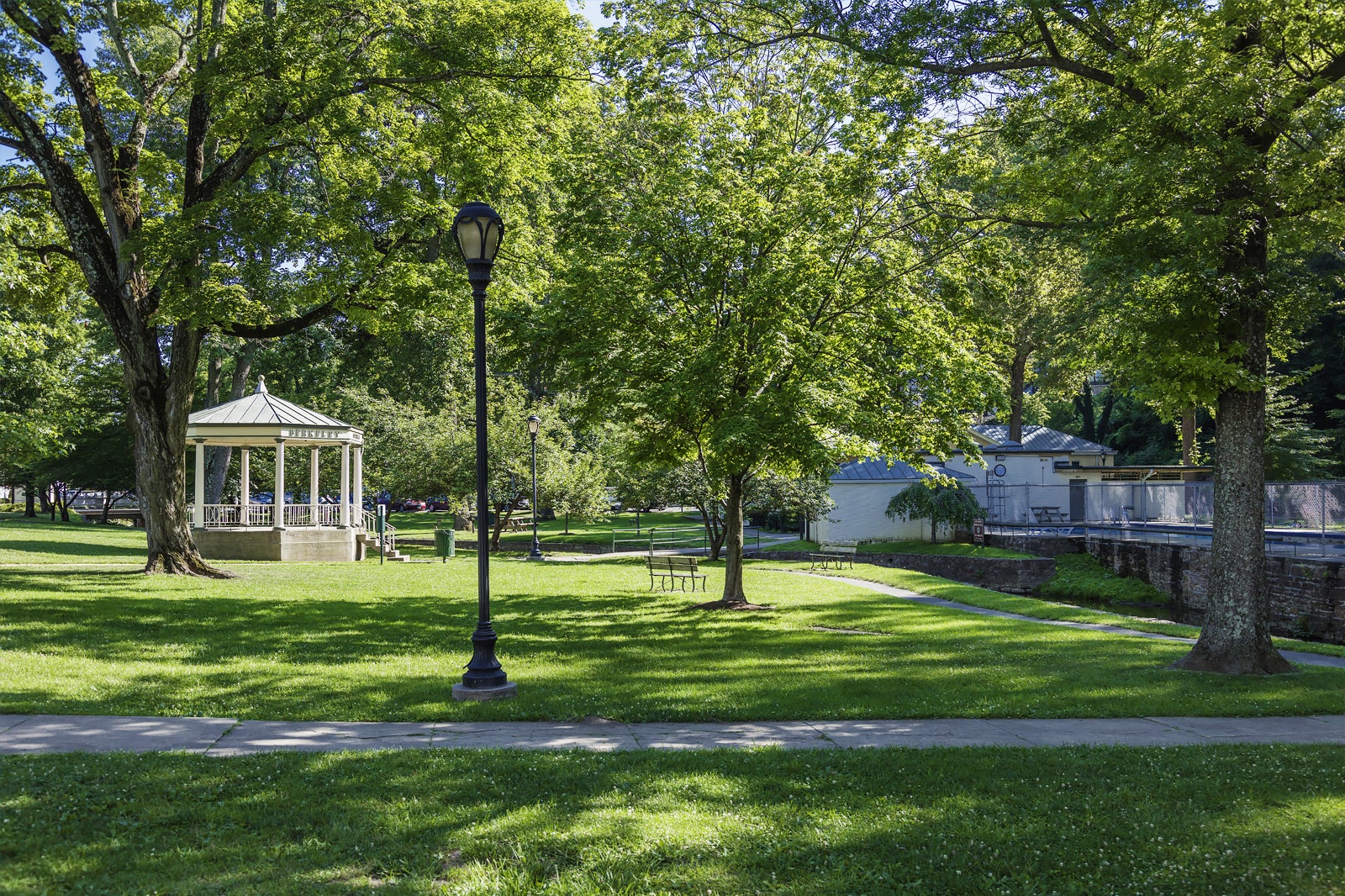 Berkeley Springs is a historic spa town in the West Virginia mountains with rich arts and culture. Close to the excitement of the Baltimore metro area, Berkeley Springs offers luxurious mineral baths, high-end dining, eclectic shops, upscale spas, and endless opportunities for outdoor fun and adventure. In the surrounding landscape, you can take advantage of activities like golf, biking, hiking, and watersports, as well as seasonal festivals and outdoor performances. No matter the season, you'll find something fun in Berkeley Springs.
3
White Sulphur Springs
Discover fascinating history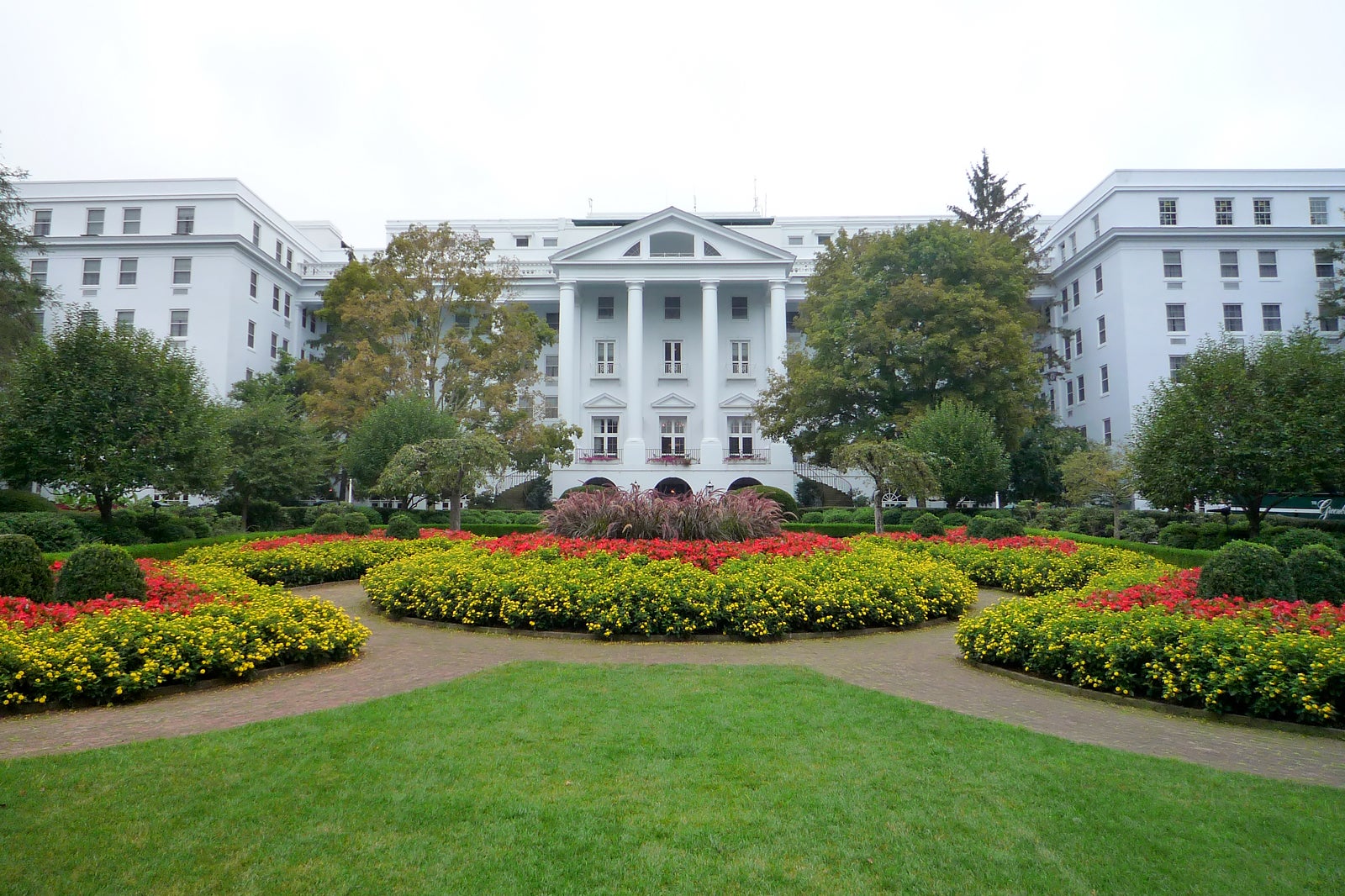 White Sulphur Springs is a diverse town that provides all you need for your retreat, whether you're looking for relaxation, shopping, dining, or outdoor fun. The Greenbrier State Forest and Kate's Mountain, a prominent peak, offer a playground for hiking, biking, camping, and other outdoor recreation. For a touch of history, you can visit the Greenbrier Bunker. This Cold War-era fallout shelter is built into a mountainside and provides a glimpse into a fascinating aspect of American history. You can take tours of the bunker and spend time exploring the area's other offerings, including a spa and casino.
photo by Bobak Ha'Eri (CC BY 3.0) modified
4
Point Pleasant
Relax in the land of lore and history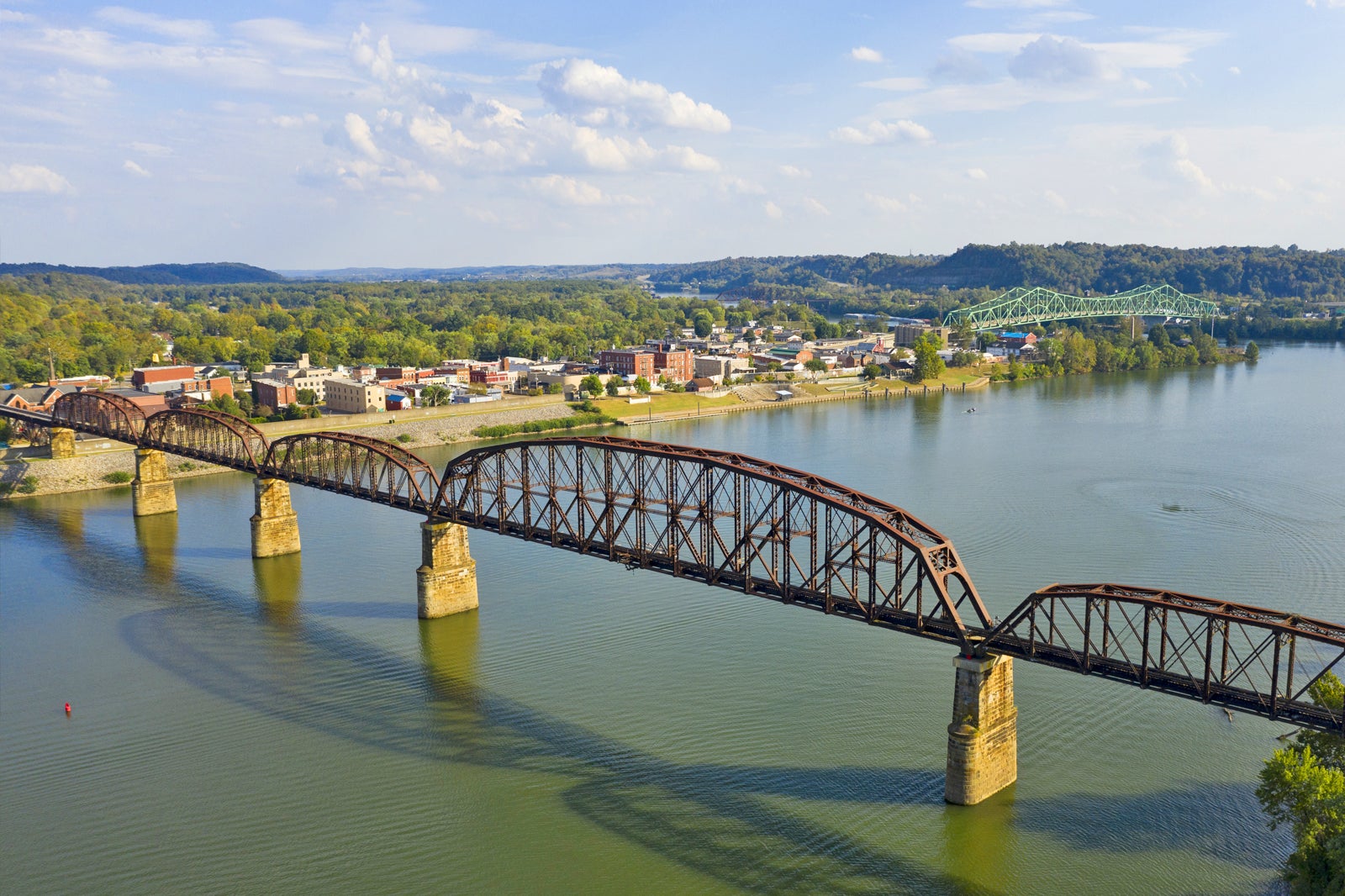 Point Pleasant was an important hub of transport in the Colonial era at the confluence of the Kanawha and Ohio rivers. More recently, Point Pleasant gained fame as the home of the notorious Mothman, a cryptid monster of local and national lore. Along with fascinating attractions dedicated to the Mothman, Point Pleasant is home to museums, restaurants, shops, and vast outdoor spaces for recreation. You can experience just about anything you want for a memorable trip, from visiting the quirky Mothman Museum to learning about local history at Fort Randolph and seeing local wildlife on a hike in the McClintic Wildlife Management Area.
5
Shepherdstown
Experience a Bavarian paradise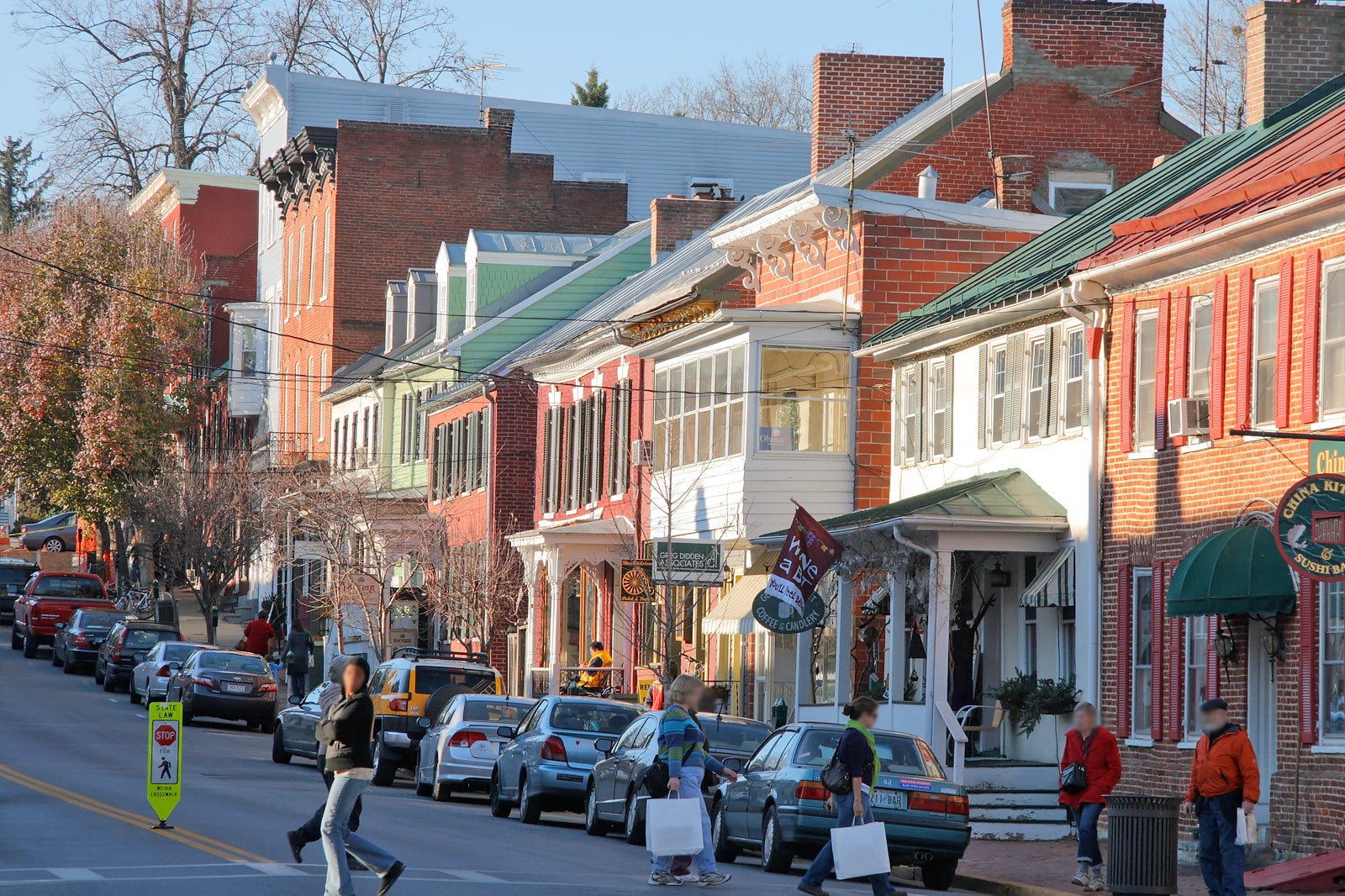 Shepherdstown offers a sophisticated, old-world setting for a laid-back and cultured holiday. One of the state's oldest towns, Shepherdstown is home to a variety of world-class restaurants serving everything from Bavarian delights to modern fusion cuisine and French food. You'll find plenty of nightlife as well, including shows at the elegant and historic Shepherdstown Opera House, drinks in a renovated Civil War hospital, and tours of the town's haunted places with the Shepherdstown Mysteries Walk.
photo by AcroterionAcroterion (CC BY-SA 3.0) modified
6
Lewisburg
Have a high-culture holiday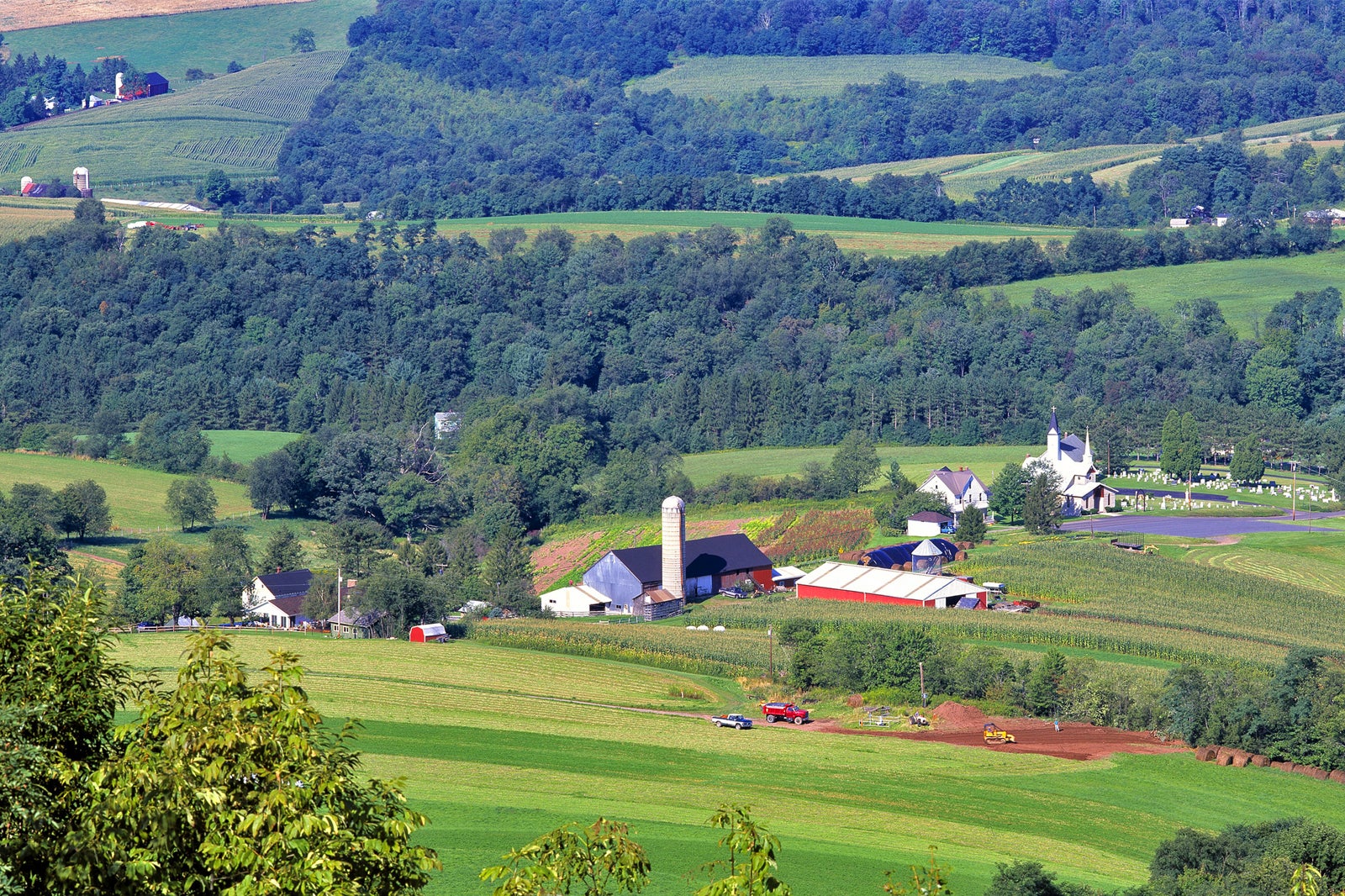 Lewisburg is one of the best small towns for a holiday in West Virginia. The cosmopolitan town is filled with delicious restaurants and cafés, as well as an exciting nightlife. On First Fridays, the city centre area comes alive with arts and culture events at local galleries and shops, complete with complimentary refreshments. You can also take in the lore and history of Lewisburg with a historic walk city centre that takes you past period architecture and landmarks that shaped the town.
7
Thomas
Get creative in an old coal-mining town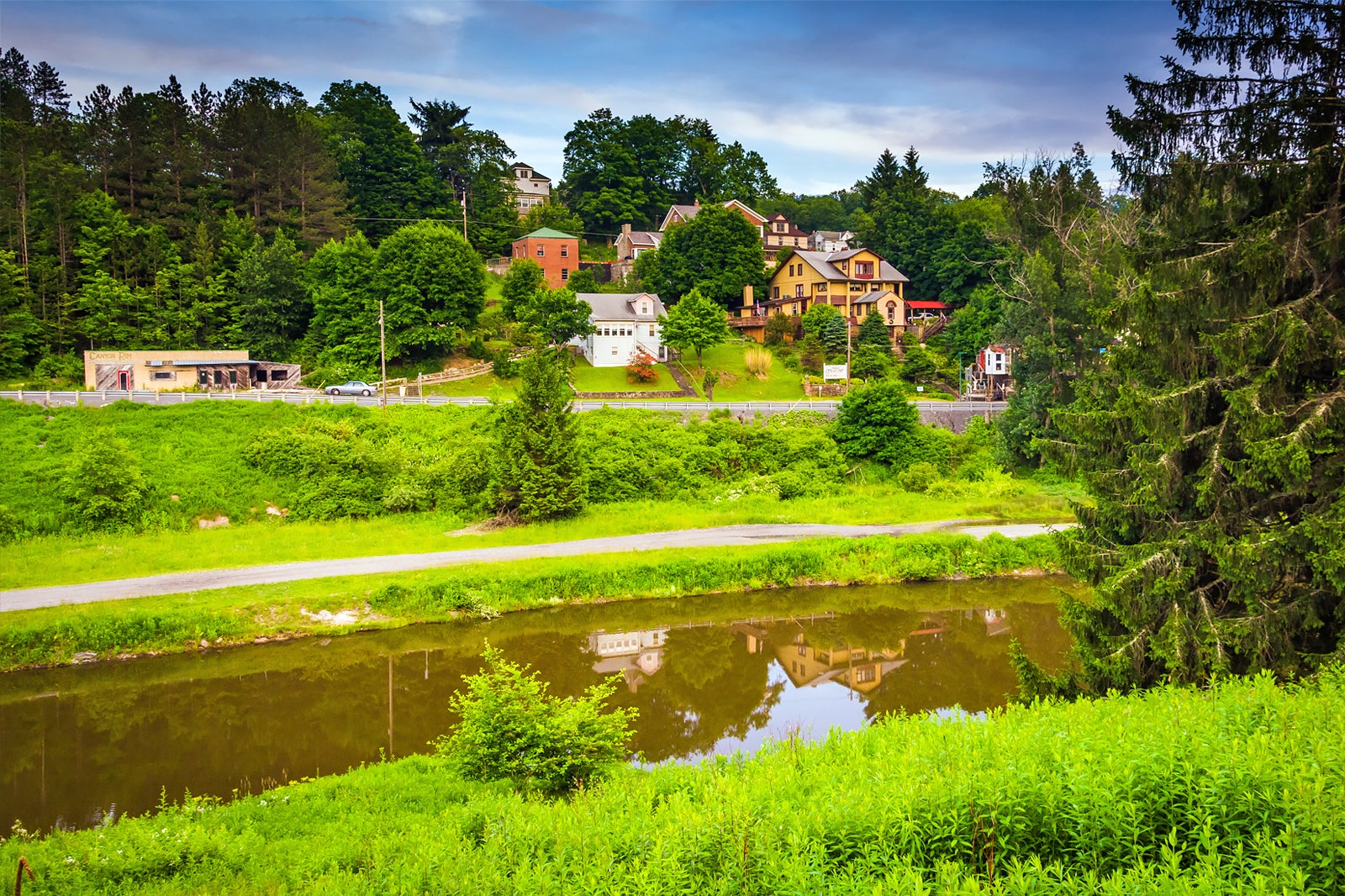 Thomas is a hub of arts and culture with a fascinating coal-mining heritage. As one of the most diverse arts communities in the region, Thomas has numerous studios, art galleries, and live entertainment venues to explore for a unique experience on your trip. There are several art events as well, such as the Art Spring Festival that brings artists and artisans together for a creative weekend. Throughout the town, you can see historic buildings and local restaurants, bars, and shops to immerse yourself in its rich and storied past. If you prefer outdoor fun, Thomas City Park and Blackwater Falls State Park offer hiking and mountain trails and fishing areas.
8
Buckhannon
Enjoy some small-town peace and quiet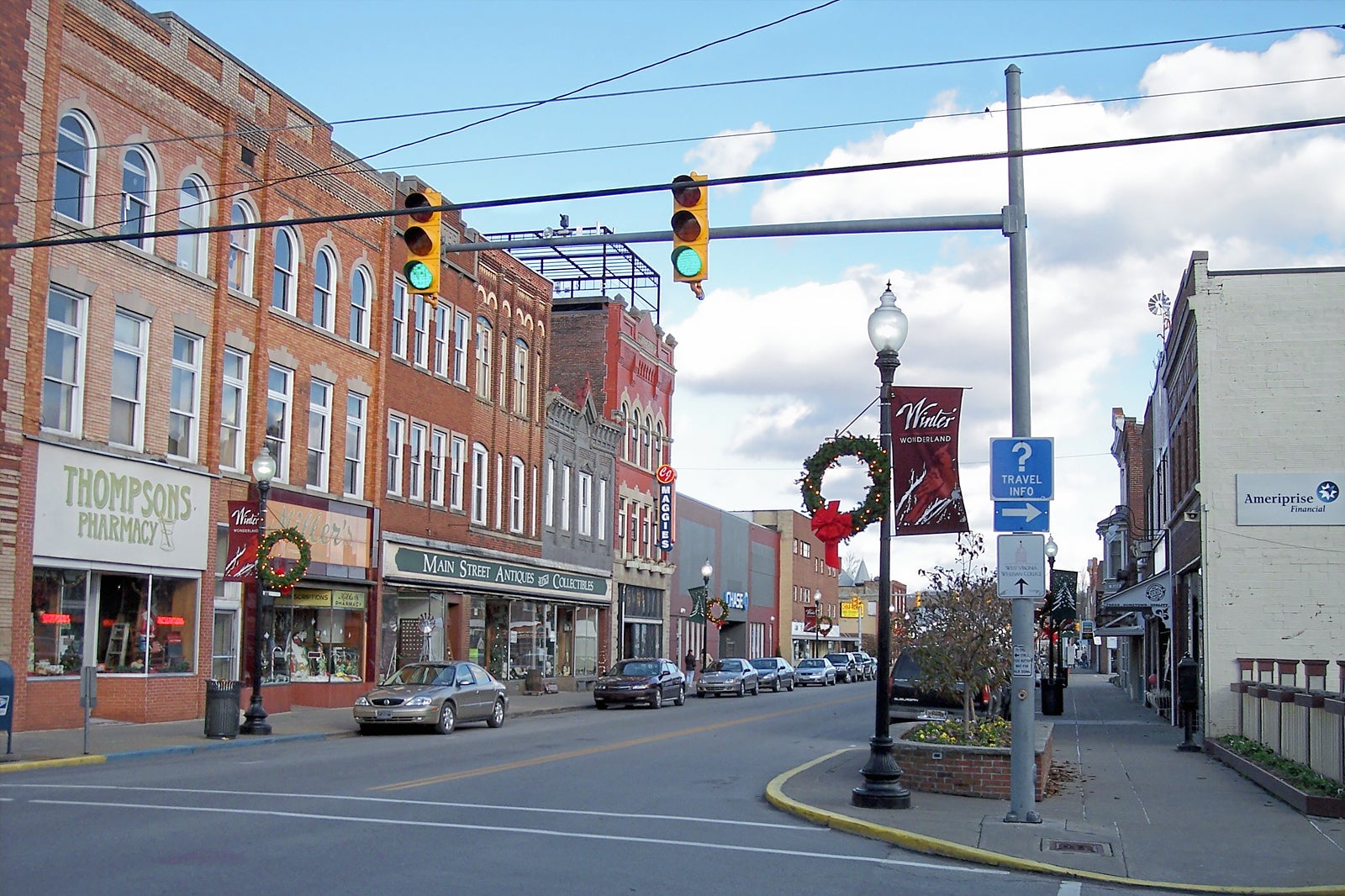 Buckhannon offers the tranquility of a small, secluded area, but with all the experiences of the big city. The city centre area is home to diverse local restaurants, boutiques, speciality shops, and historic buildings to explore on the trip. For nightlife, visit cultural venues like the Artistry on Main Gallery or the Buckhannon Opera House. You still have access to the outdoors, of course, and you can travel to the nearby West Virginia Wildlife Centre to experience native wildlife species and the natural beauty of the area.
photo by Tim Kiser (CC BY-SA 2.5) modified
9
Kingwood
Explore intriguing history and culture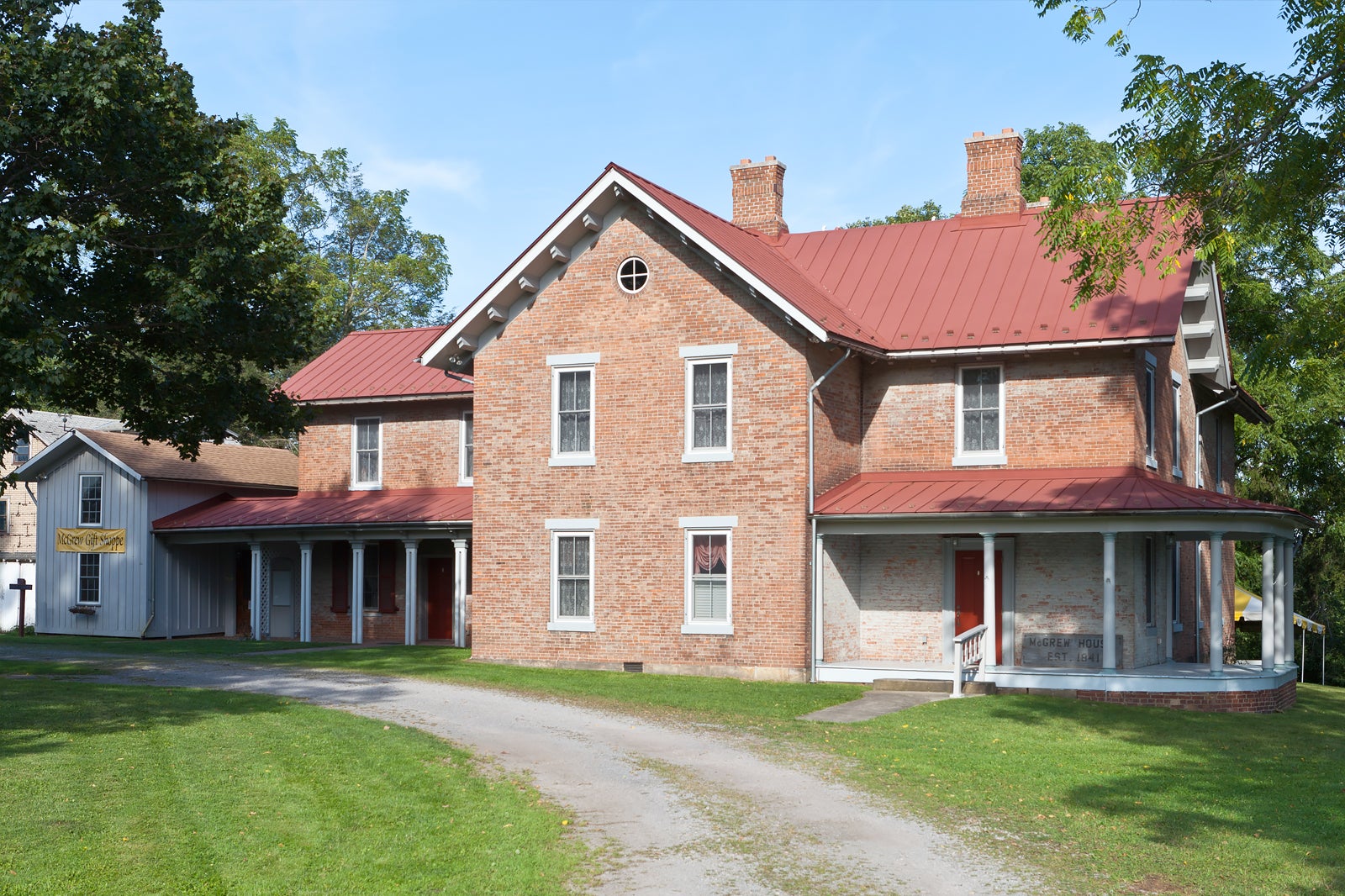 Kingwood is a quiet town that offers peace and relaxation on a trip to the Morgantown Metro Area. The town has a rich history and many historic sites, such as the James Clark McGrew House, a historic home with tours and period furnishings, and the landmarks in the Kingwood Historic District. If you have the kids, be sure to stop at the West Virginia Zoo to see a variety of global animal species, including giraffes, lions, camels, hyenas, and peacocks.
photo by Generic1139 (CC BY-SA 3.0) modified
10
Ripley
Immerse yourself in western culture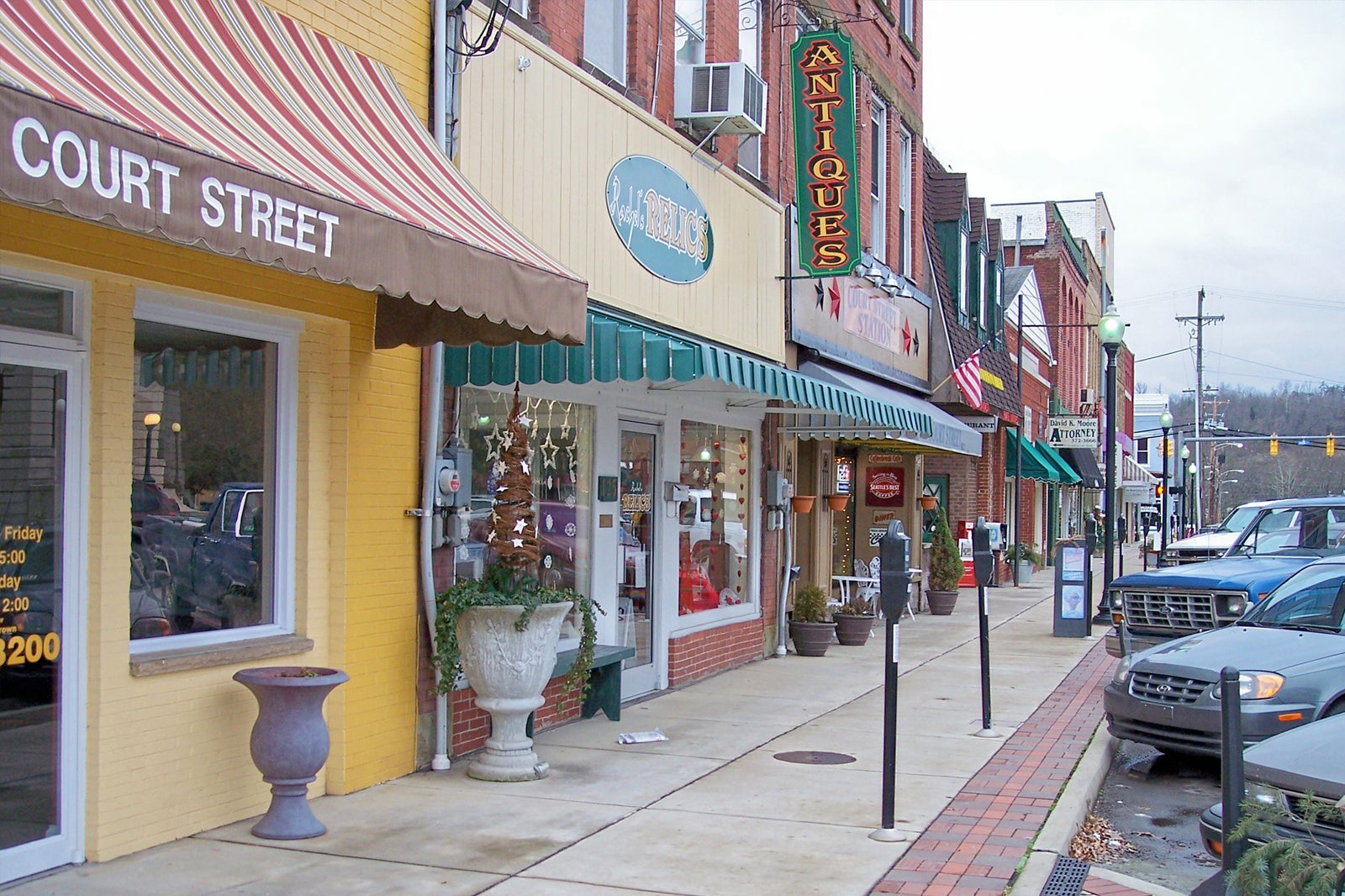 Ripley is a fascinating town that offers a mix of western culture and history with small-town sensibilities. You'll find a wide variety of restaurants ranging from Mexican to Southern comfort food and upscale gastropubs, as well as local entertainment like festivals, carnivals, flea markets, and outdoor concerts. The Alpine Theatre, a historic venue with films and seasonal entertainment, is a must-visit on the trip. If you want to experience the outdoors, take a kayak trip on the Mill Creek Water Trail or take a walk to see covered bridges and historic homes and buildings.
photo by Tim Kiser (CC BY-SA 2.5) modified
Back to top