Universal's Islands of Adventure® is one of the most popular and highest-rated theme parks in Florida, and has received international awards for its range of experiences and attractions. The list of family-friendly attractions at this huge park is long enough to last a few days (thankfully multi-day passes are also available where you save more for each extra day you buy).
The park is separated into 8 different zones – or 'islands.' These include the hugely popular The Wizarding World of Harry Potter™-Hogsmeade™, Marvel Super Hero Island®, The Lost Continent®, Port of Entry®, Toon Lagoon®, Jurassic Park®, Skull Island™, and Seuss Landing™.
Universal's Islands of Adventure - one of the highlights of 50 Best Things to Do in Orlando and 11 Best Things to Do in Universal Orlando (Read all about Orlando here)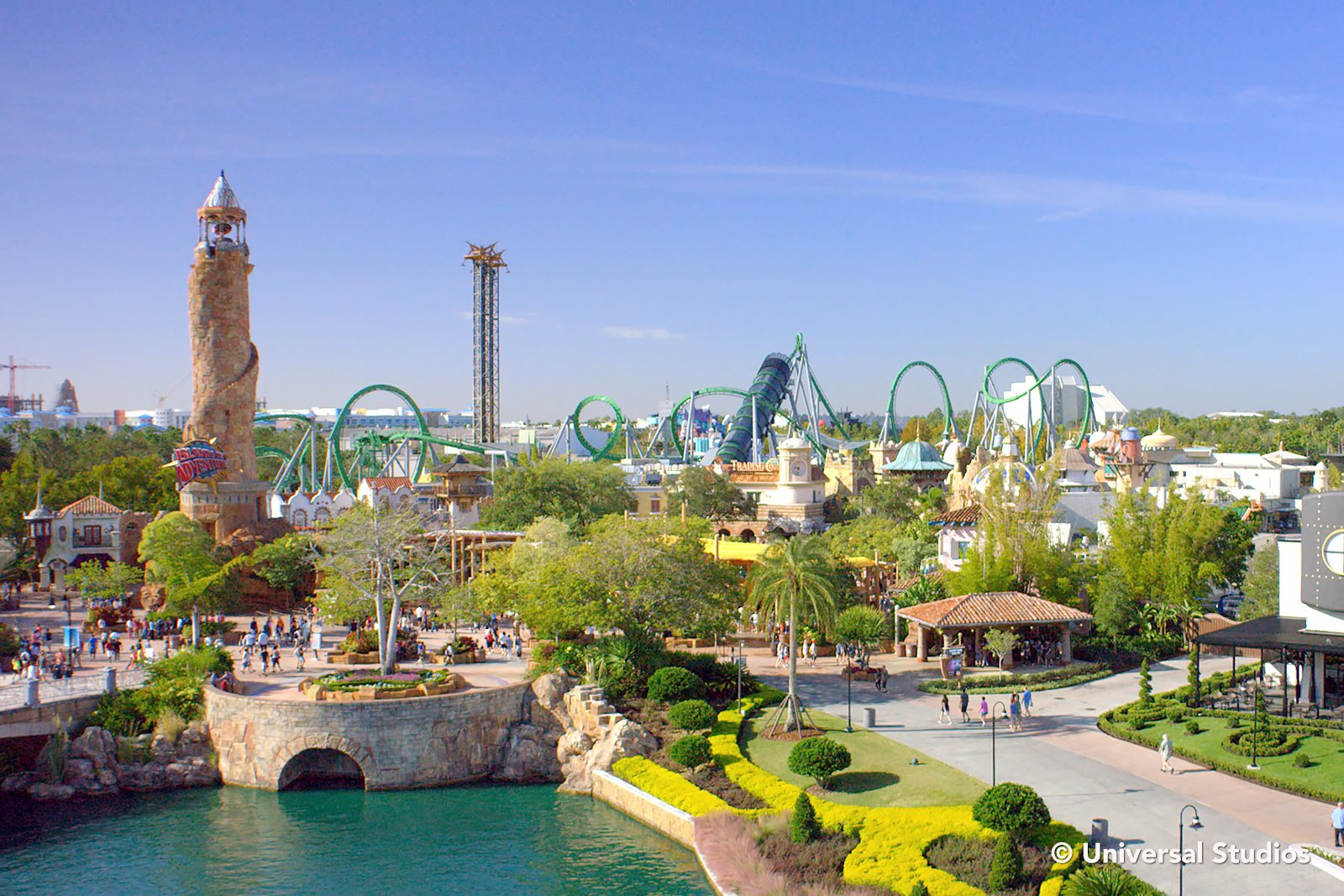 Attractions at Islands of Adventure
Wizarding World of Harry Potter™ – Hogsmeade™ – Islands of Adventure's most popular zone features a fun range of Harry Potter-themed locations such as Hogwarts™ Castle and the Forbidden Forest. Jump into JK Rowling's world of wizardry with an adventure through the signature attraction Harry Potter and the Forbidden Journey™ or fly like a mythical creature on the Flight of the Hippogriff™ rollercoaster. There are plenty of other rides, shows and experiences to enjoy, too.
Marvel Super Hero Island® – Readers of the Marvel book comics will know exactly what's in store here: Marvel-themed rides, attractions and life-sized characters, such as The Amazing Adventures of Spider-Man® 3D simulator, among many other themed attractions.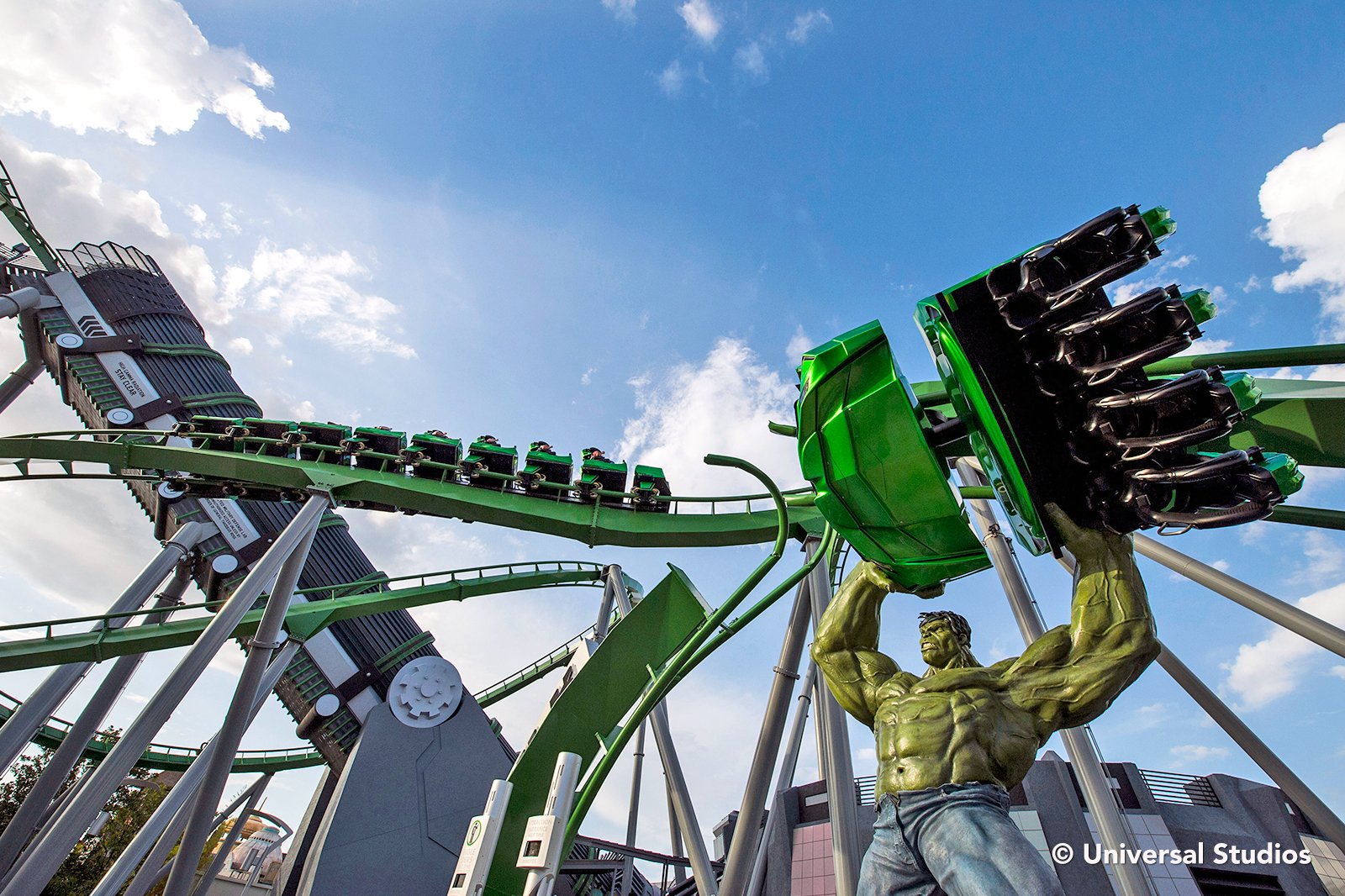 The Lost Continent® – Enter a world of ancient myths and legends, with individual attractions including Sinbad's Bazaar, the Lost City and 2 different live-action shows: The Eighth Voyage of Sinbad® and Poseidon's Fury®.
Port of Entry®– This zone does what its title says… it's the first point of entry at Islands of Adventure when you walk in the door. At its centre, you'll find the towering Pharos Lighthouse, which sends a beam of light out into the night sky to attract visitors. Other than this, Port of Entry is about shops, restaurants, and services.
Toon Lagoon® – For some adrenalin-pumping action with a splash, head to this water-themed zone for a selection of rides for both kids and adults. The 3 main attractions here include Dudley Do-Right's Ripsaw Falls® (a log flume), Popeye and Bluto's Bilge-Rat Barges® (river rafts) and finally Me Ship, The Olive®, a Popeye's Ship-themed playground for younger children.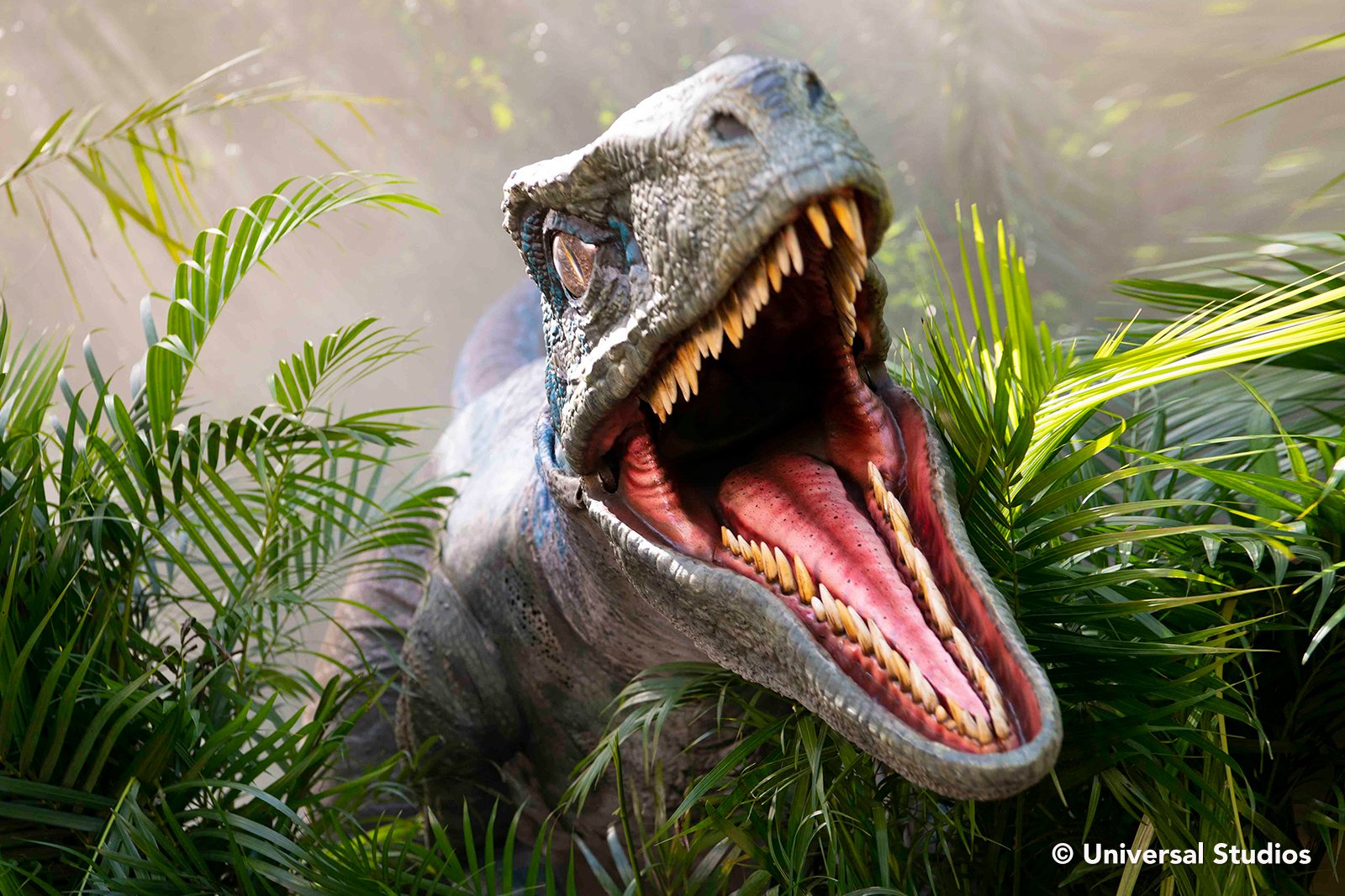 Jurassic Park® – For a trip back in time – some 16 million years back in time – Jurassic Park offers a host of different rides themed around the famous dinosaur movies. Come face-to-face with Blue the Raptor and look out for the 85-foot drop of the Jurassic Park River Adventure water ride here. There's also the Pteranodon Flyers®, where 2 or 3-seater cars make their way around a suspended track.
Skull Island™ – This zone is themed around the modern interpretation of the classic movie monster King Kong. The star attraction is Skull Island: Reign of Kong™, a 3D journey through the domain of the giant ape.
Seuss Landing® – This fun zone is perfect for kids with a range of attractions and shows that are themed around Dr. Seuss, including The Cat in the Hat™, Caro-Seuss-el™ and the entertaining Oh, The Stories You'll Hear!® stage show.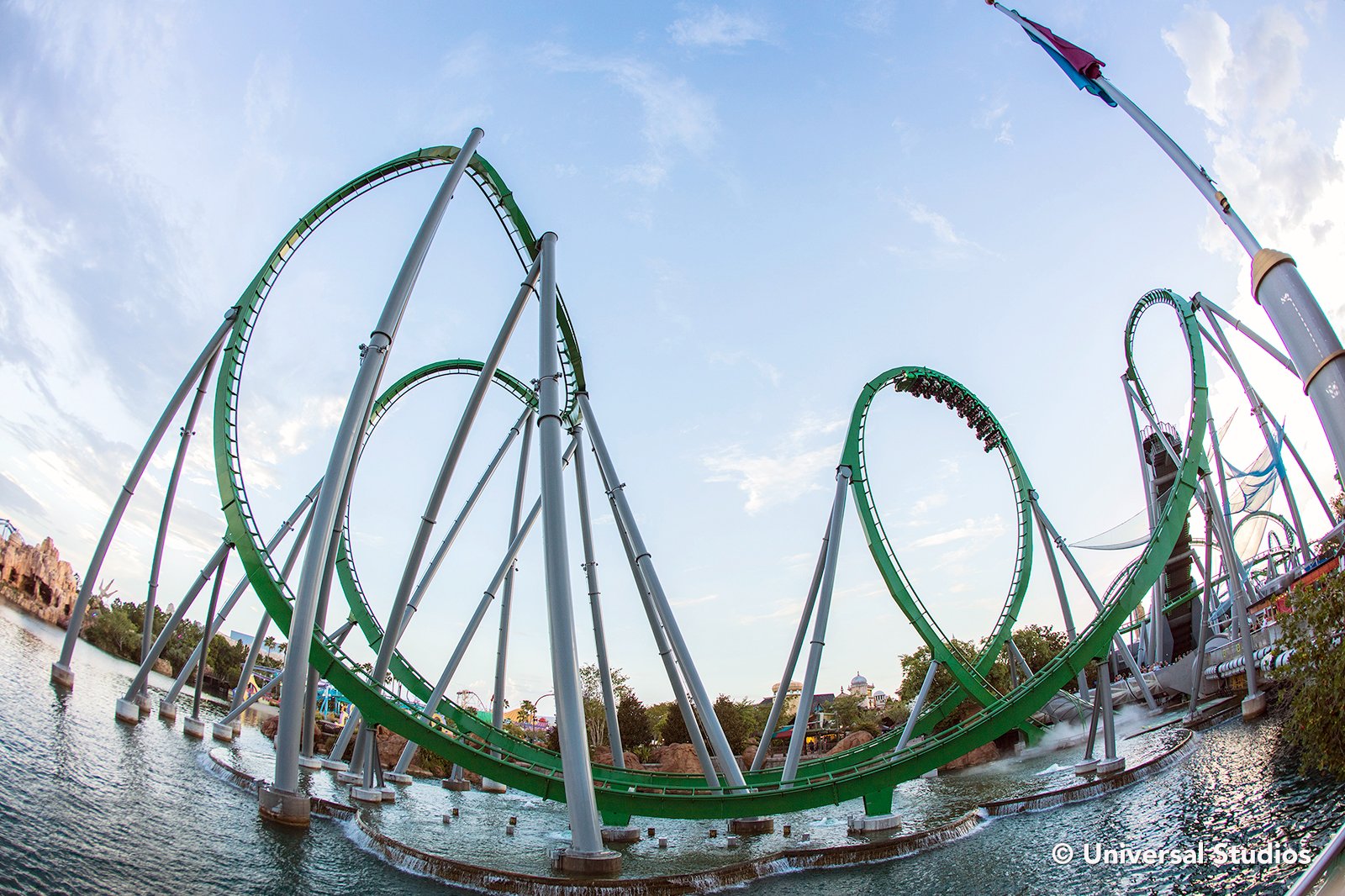 Islands of Adventure: Good to know
Part of the wider Universal Orlando® Resort megaplex, you only need to buy 1 ticket for entrance into Islands of Adventure, while the 'park-to-park' ticket gives you access to both Islands of Adventure and Universal Studios Florida next door.
Islands of Adventure at Universal Orlando is simply a must for anybody visiting Florida for its theme parks, with enough attractions, rides, shows, shops and restaurants to last a good few days. Remember that you'll need to buy a 'park-to-park' ticket if you want access into the other half of Universal Studios Florida®. To make the most of both parks, setting aside a day per park is advisable, with multi-day, all-inclusive passes available. Parking is available on-site, while shuttle services operate the 7 Universal Orlando Resort hotels.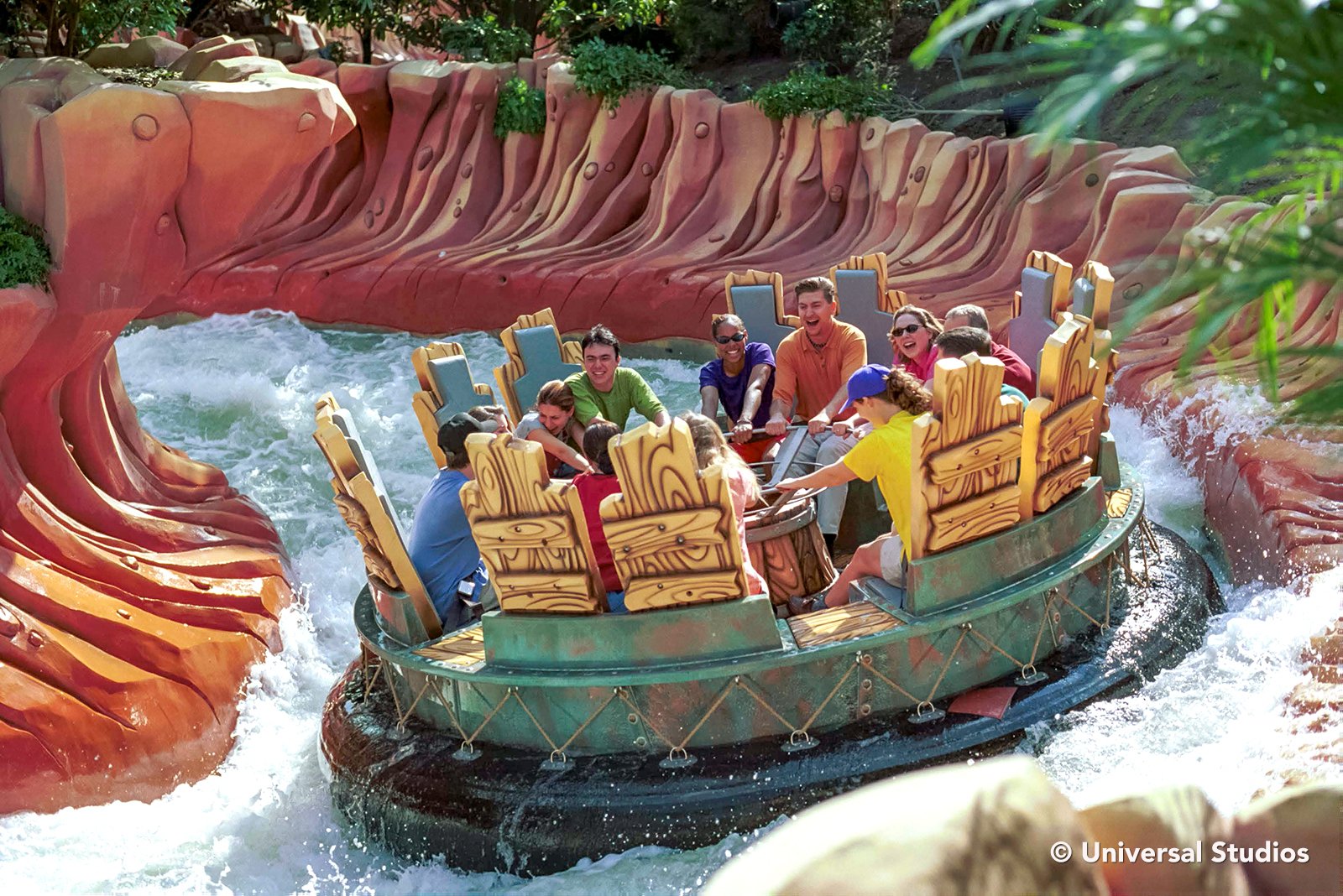 HARRY POTTER characters, names and related indicia are © & ™ Warner Bros. Entertainment Inc. Harry Potter Publishing Rights © JKR. (s15)
© 2019 MARVEL. Dr. Seuss properties TM & © 2019 Dr. Seuss Enterprises, L.P. All rights reserved. Jurassic Park ® Universal Studios/Amblin. All Popeye characters TM & © 2019 KFS, Inc. TM Hearst Holdings, Inc. Rocky and Bullwinkle and Friends TM & © Ward Prods. Universal elements and all related indicia TM & © 2019 Universal Studios. All rights reserved.
Universal's Islands of Adventure
Location: 6000 Universal Blvd, Orlando, FL 32819, USA
Phone: +1 407-224-4233
Back to top