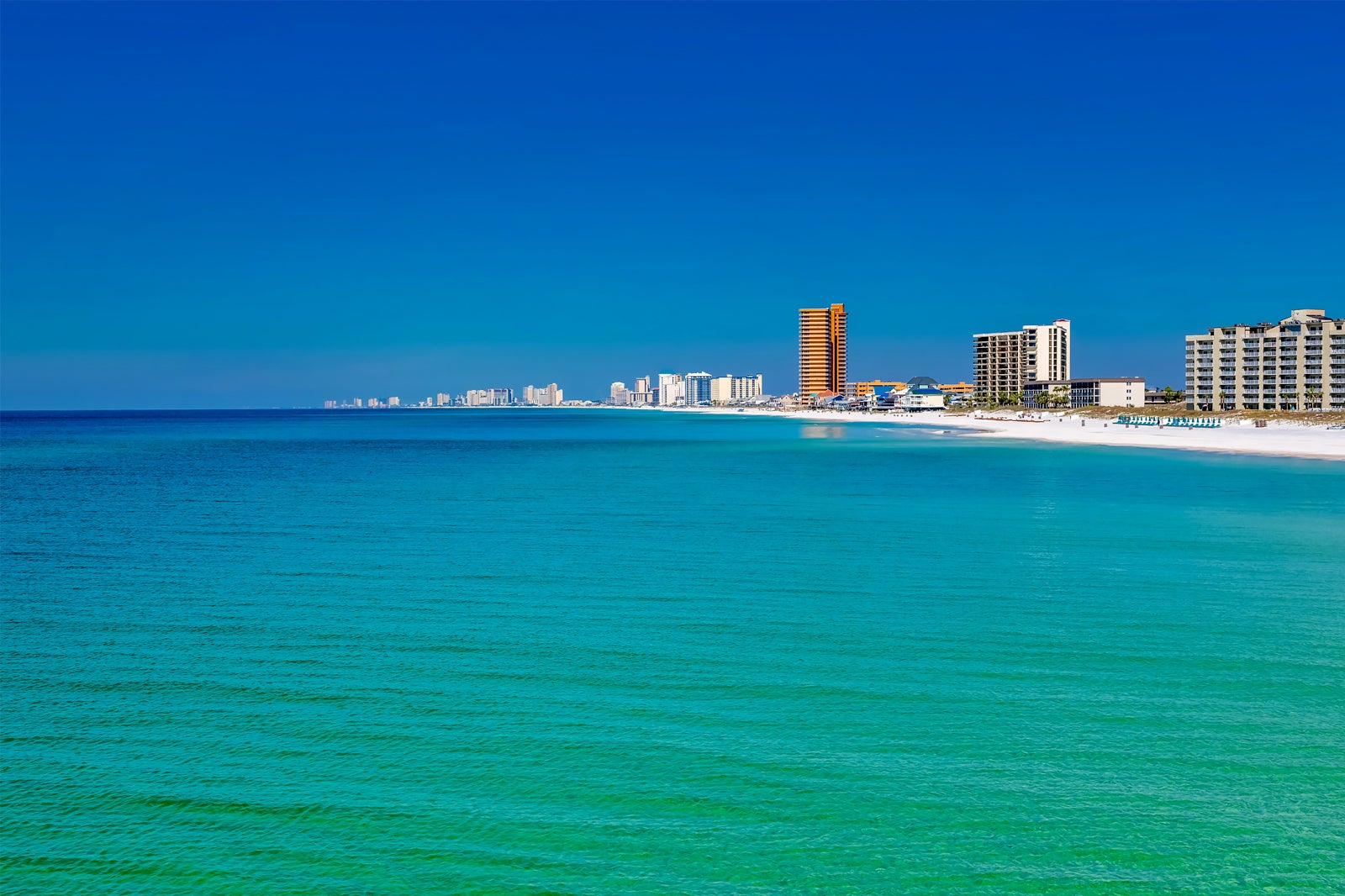 10 Best Things to do in Panama City Beach, Florida
What is Panama City Beach Most Famous For?
Panama City Beach's white sand and turquoise waters attract visitors to the famous Panhandle shore, but there are many more places to enjoy other than the beach. This stretch of Florida overlooks the Gulf of Mexico, and has a number of water parks, wineries, nature trails, and sunset cruises – making Panama City Beach a great choice for just about any traveller.
The waterfront town is often busiest during summer, when snorkellers and divers can explore the gulf's coral-rich waters, and beachgoers lounge on the sands. Whether you're taking a week-long trip or just a weekend getaway, here are the top things to do in Panama City Beach.
What are the best things to do in Panama City Beach?
1
St. Andrews State Park
Ride a shuttle boat to Shell Island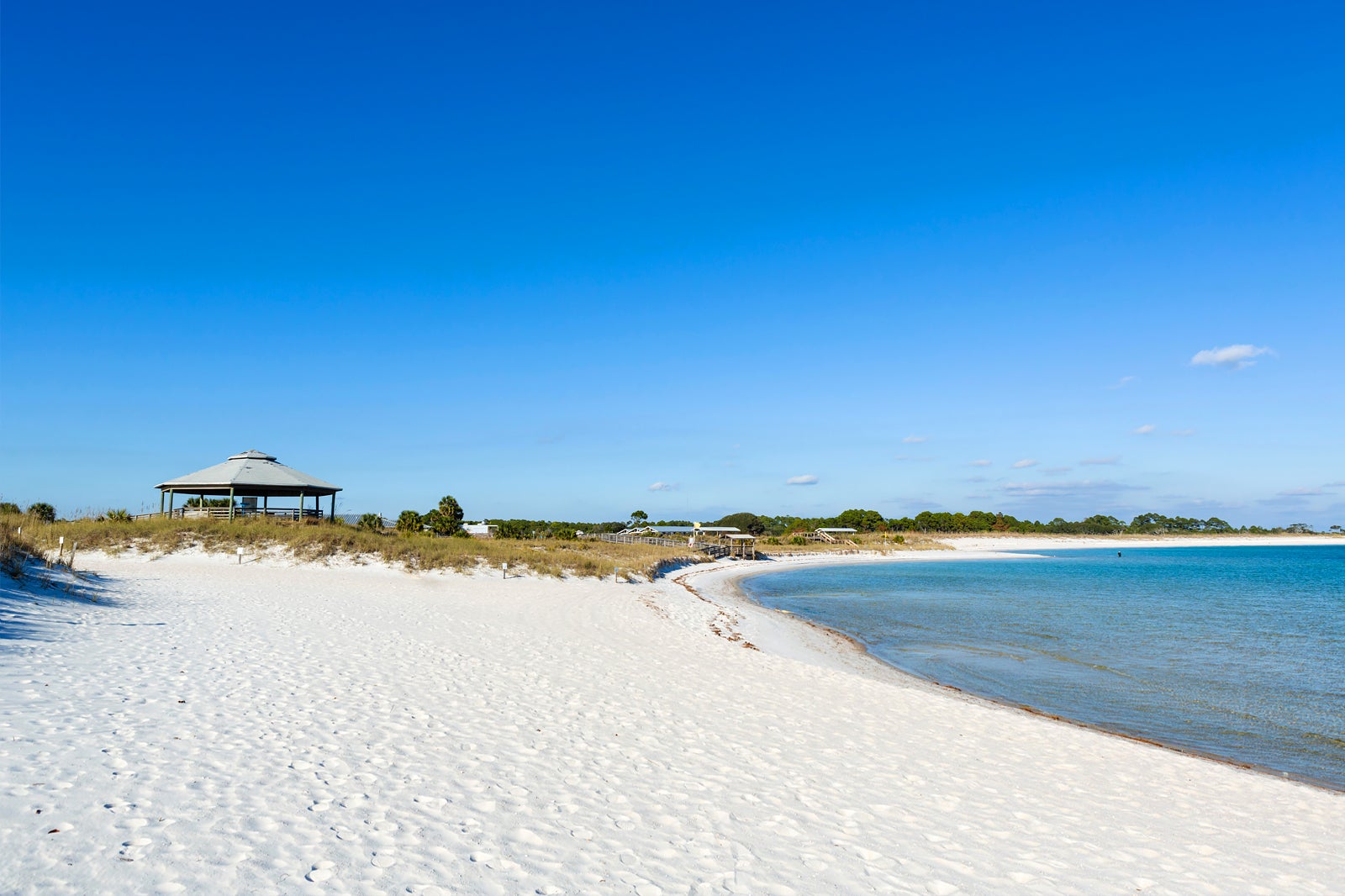 Couples
Families
Budget
Adventure
The beautiful St. Andrews State Park is about 4 km east of Panama City Beach. It has miles of hiking trails, scenic picnic spots, and a white-sand beach, making it a favoured option among those who want to enjoy the great outdoors.
Water sports equipment rentals such as canoes, kayaks, and snorkelling gear are available, as well as a shuttle boat to Shell Island, a 7-mile long undeveloped barrier island. This pristine state park is also home to a variety of wildlife, including alligators, herons, and white tail deer. Entrance to St. Andrews State Park costs around $8 per vehicle, and $2 for pedestrians and cyclists.
Location: 4607 State Park Lane, Panama City Beach, 32408 FL, USA
Phone: +1 850-708-6100
2
Go to the beach
Over 43 km of white sands fronting the gulf waters
A trip to Panama City Beach is not complete without an outing to the beaches along the Florida's panhandle shore. Over 43 km of white sand and warm gulf waters make up the shores of Panama City Beach, most of which are lined with restaurants, night entertainment, and shops.
Rick Seltzer Beach is a local favourite given the public boardwalk and ample parking. This beach is also great for collecting colourful shells. For those looking for a livelier outing, the M.B. Miller Pier is the place to be.
3
Join a catamaran cruise
Enjoy a classic Florida sunset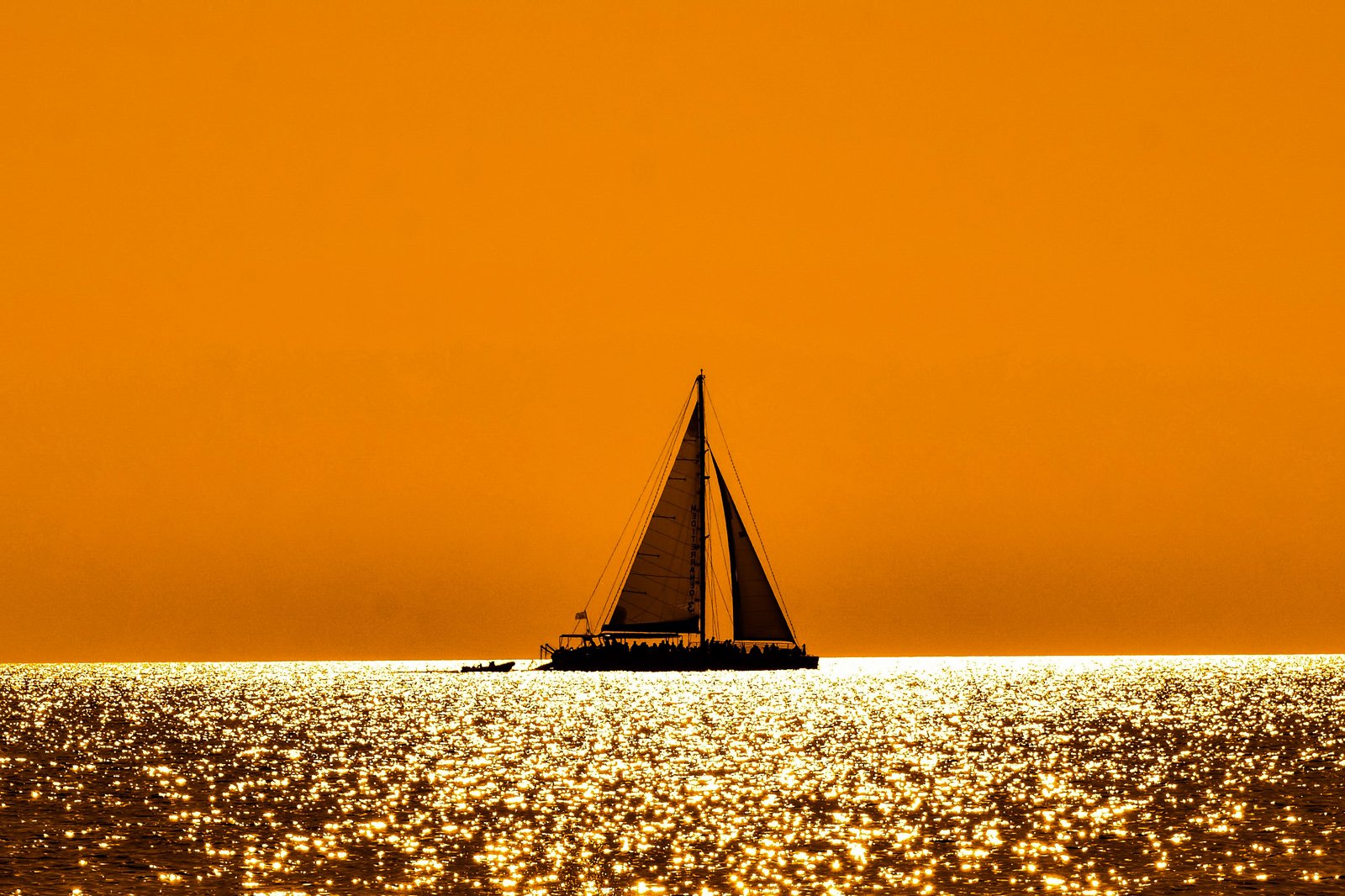 What better way to see Panama City Beach's coast than aboard a catamaran cruise? Watch the sun rise against a backdrop of Caribbean music or enjoy a classic Florida sunset while sipping on a margarita.
Paradise Adventures Catamaran is a local favorited departing from the Pirates Cove Marina daily and offering morning and afternoon adventures lasting up to 3 hours. Guests can slide down the inflatable slide off the back of the boat, play on the inflatable water trampolines, and try their hand at stand-up paddle boarding or kayaking.
Location: 3901 Thomas Dr, Panama City Beach, 32408 FL, USA
Open: Monday–Friday from 8 am to 10 pm, Saturday from 9 am to 10 pm, Sunday from 9 am to 9.30 pm
Phone: +1 850-769-3866
4
Shipwreck Island Waterpark
An aquatic park suitable for the entire family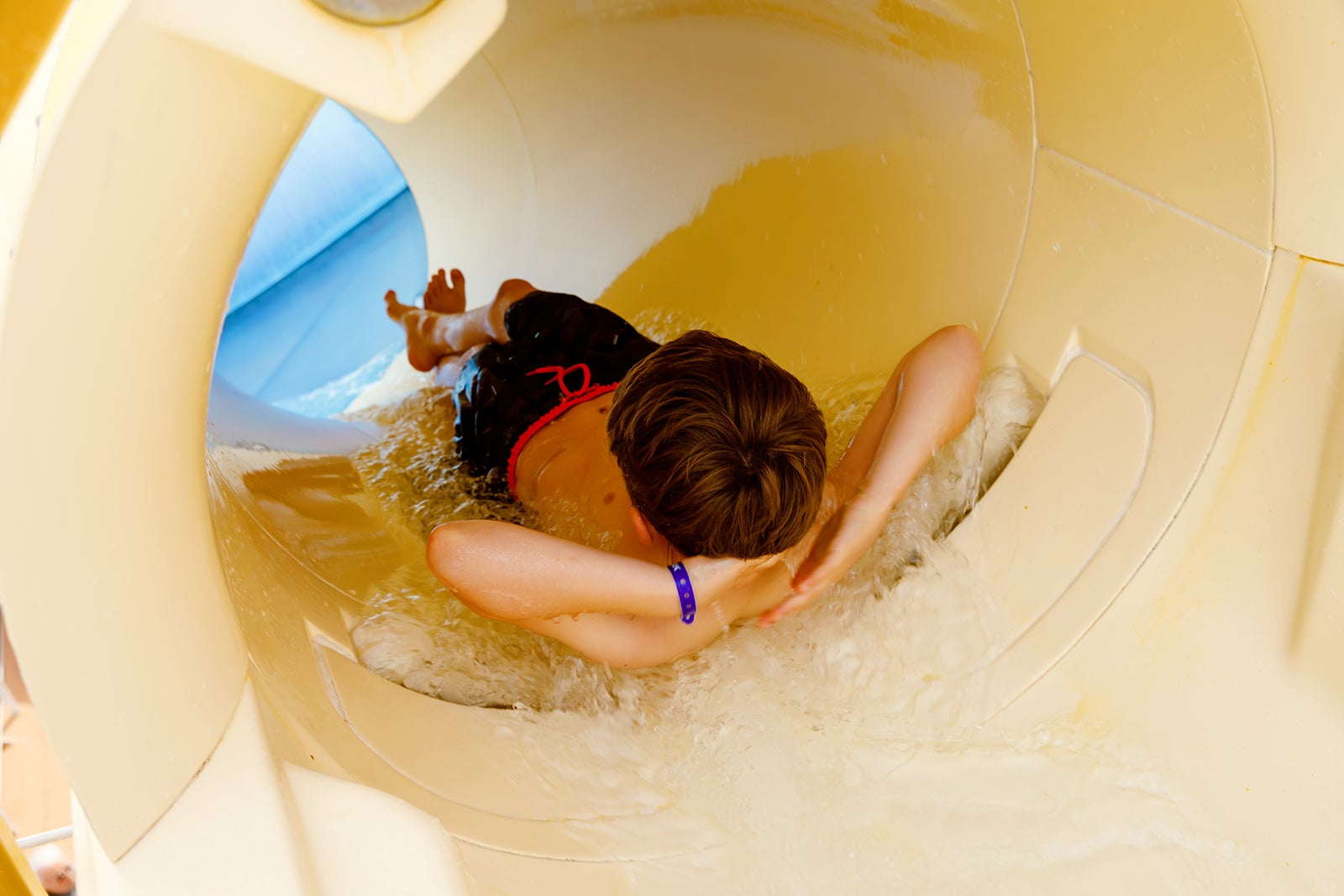 Shipwreck Island Waterpark is a 20-acre outdoor park where families can enjoy hours of fun in Panama City Beach. This tropical themed destination has several wave pools, winding lazy rivers, huge drop-slides, and inner-tube racing competitions.
The Tadpole Hole is suitable for the little ones, as they can splash around in a children's activity pool and explore an old submarine known as The Silly Sub. This thrilling aquatic park also has a friendly and professionally trained aquatics staff on hand. There are also plenty of food and drink options to keep the fun going all day.
Location: 12201 Hutchison Blvd, Panama City Beach, 32407 FL, USA
Open: Daily from 1030 am to 5 pm
Phone: +1 850-234-3333
5
Take a helicopter tour
Soar above the Gulf of Mexico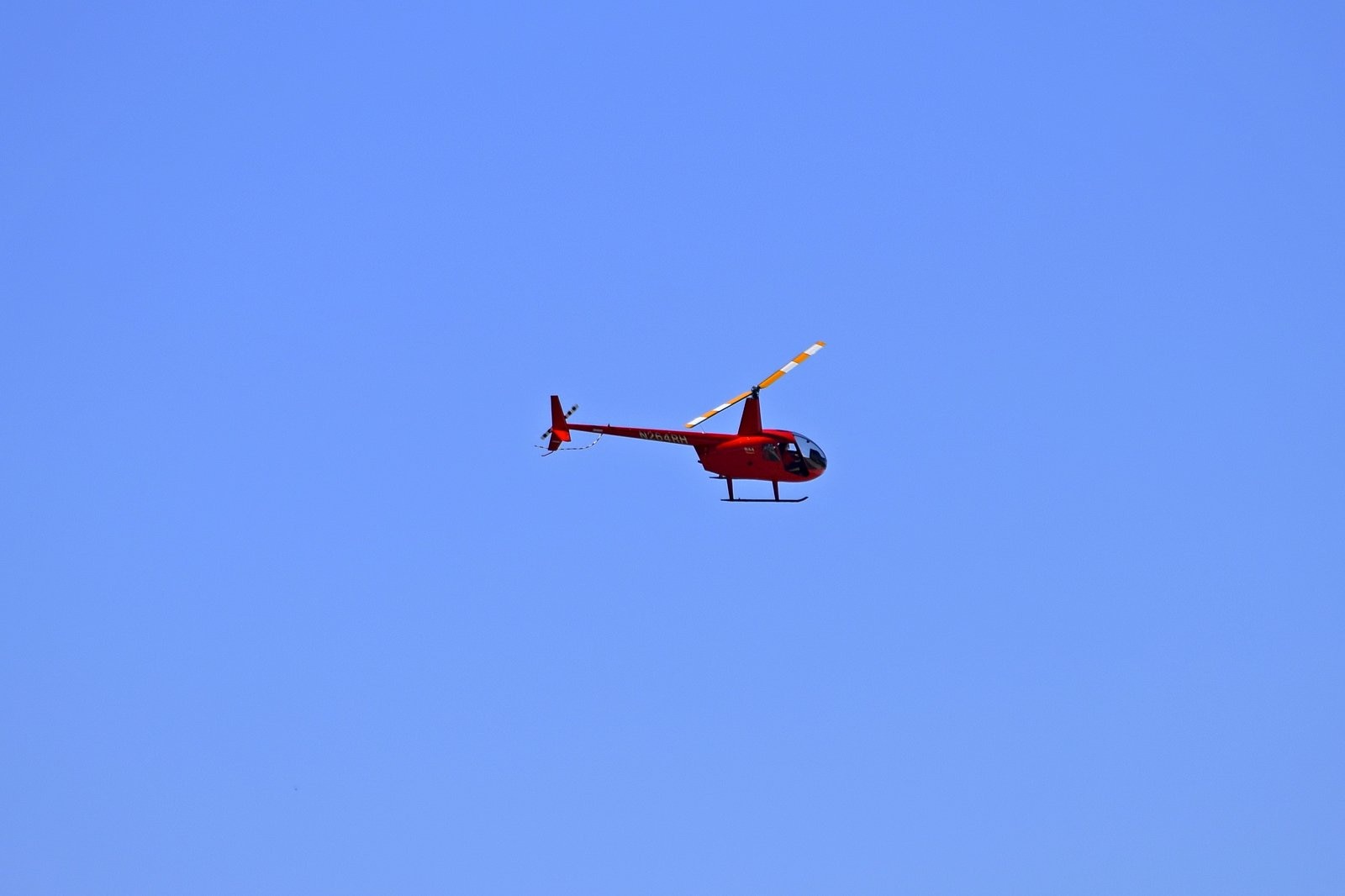 Enjoy some of the world's most beautiful beaches from above by joining a Panama City Beach helicopter tour. Panhandle Helicopter is a family owned business offering a variety of trips for groups of up to 3 people. If you've never flown by helicopter, try the 5-minute 'Intro Ride' tour, which takes you from the Panama City Pier to County Pier with views of the emerald coast.
The 'Shark Run' is Panhandle Helicopter's most popular tour – it gives you a bird's eye view of the variety of hammerheads and bull sharks swimming in the Gulf of Mexico. Reservations are not needed except for the sunset tour, which usually fills up several days in advance.
Location: 15726 Front Beach Road, Panama City Beach, 32413 FL, USA
Open: Daily from 10 am to 7.30 pm
Phone: +1 850-230-2080
6
Conservation Park
Enjoy miles of scenic trails in this nature reserve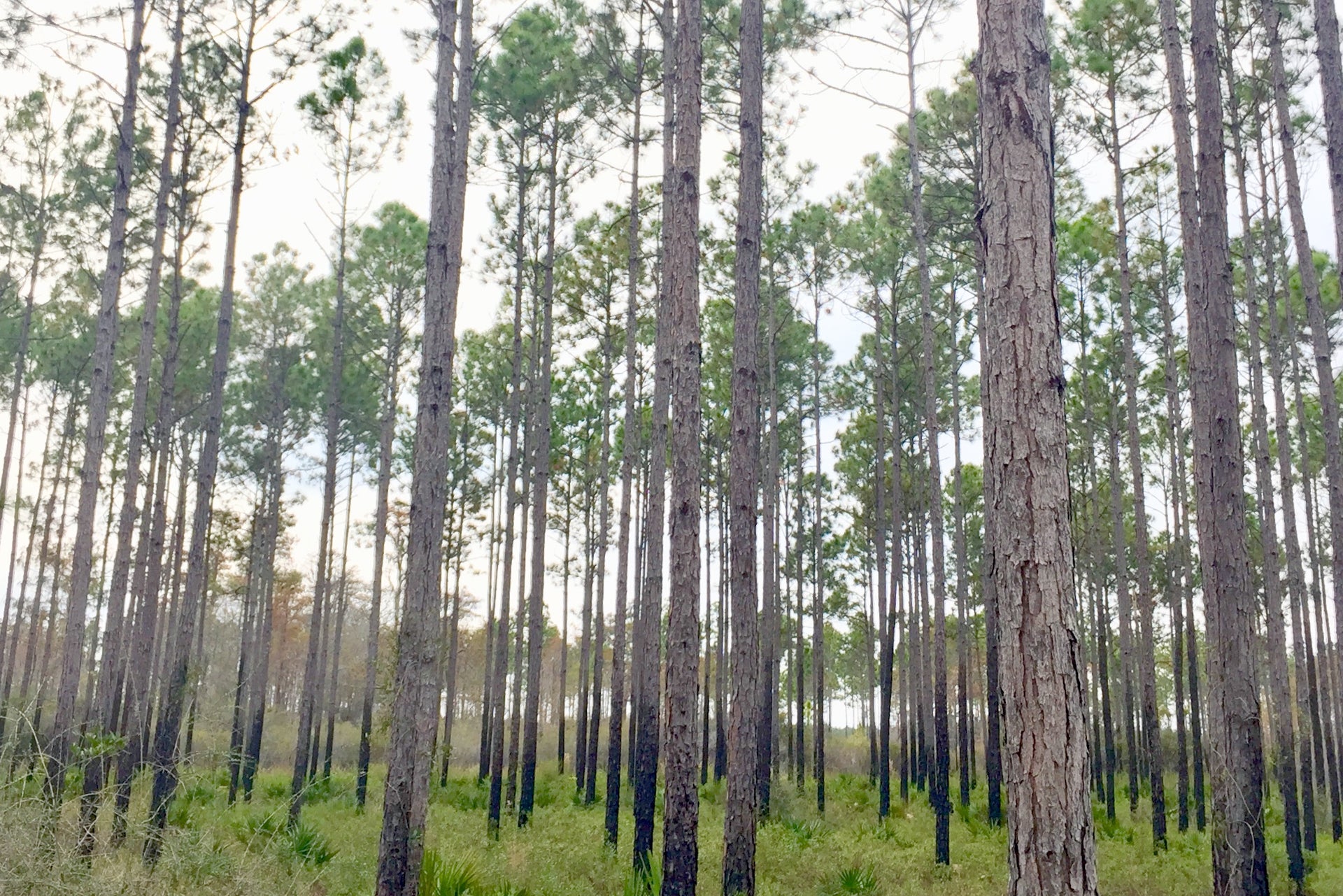 Couples
Families
Budget
Adventure
Single
Group
Conservation Park is a public park with scenic hiking trails with a total length of 38 km in Panama City Beach's Conservation Drive. It's also an attempt by Panama City Beach to reclaim the wetlands and cypress woods that have been threatened by invasive species.
Within the park are 12 hiking trails, with lengths ranging between 1 km and 18 km. The Trail Head building is where you can find parking and public restrooms, as well as picnic tables and a covered pavilion, which you can rent for a few dollars.
Location: 100 Conservation Drive, Panama City Beach, 32413, FL, USA
Phone: +1 850-233-5045
photo by Kenneth Jacobs (CC BY-SA 4.0) modified
7
Dolphin and whale watching tours
Spot gentle mammals swimming in the gulf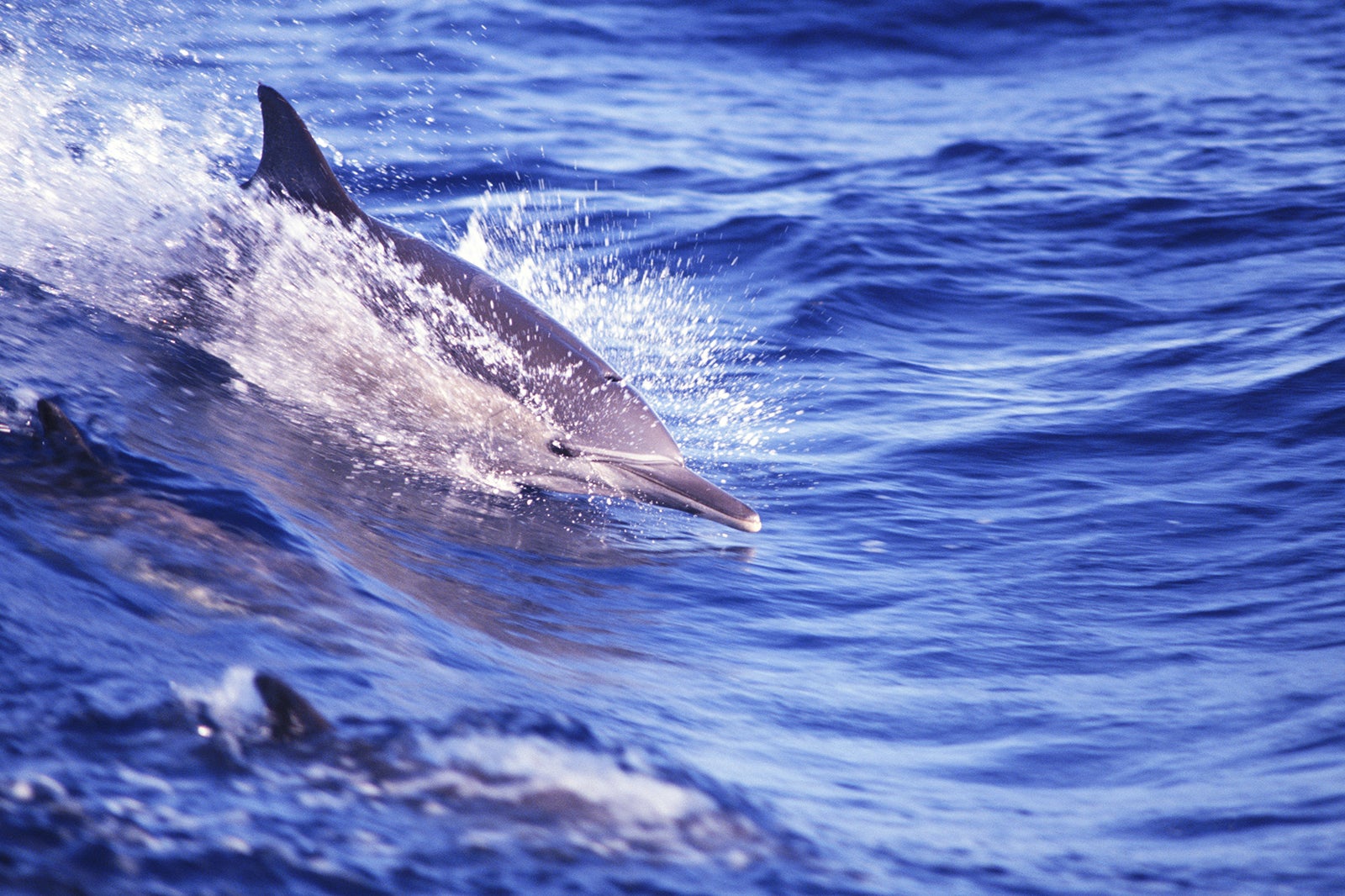 Dolphin and whale watching tours are popular among locals and visitors alike. The marine animals are plentiful in the panhandle beaches, and seeing them in the wild is an experience unlike any other.
For a more personal outing, opt for Dolphin and Snorkel Tours, a boat tour company that limits the number of guests on their boats to 6 people. It's is also one of the few tours that guarantee dolphin sightings due to their prime location at the marina. An affordable option is Sea Screamer, which offers 2-hour whale-watching tours with a sunset option.
8
Shop at Pier Park
One of Panama City Beach's largest shopping malls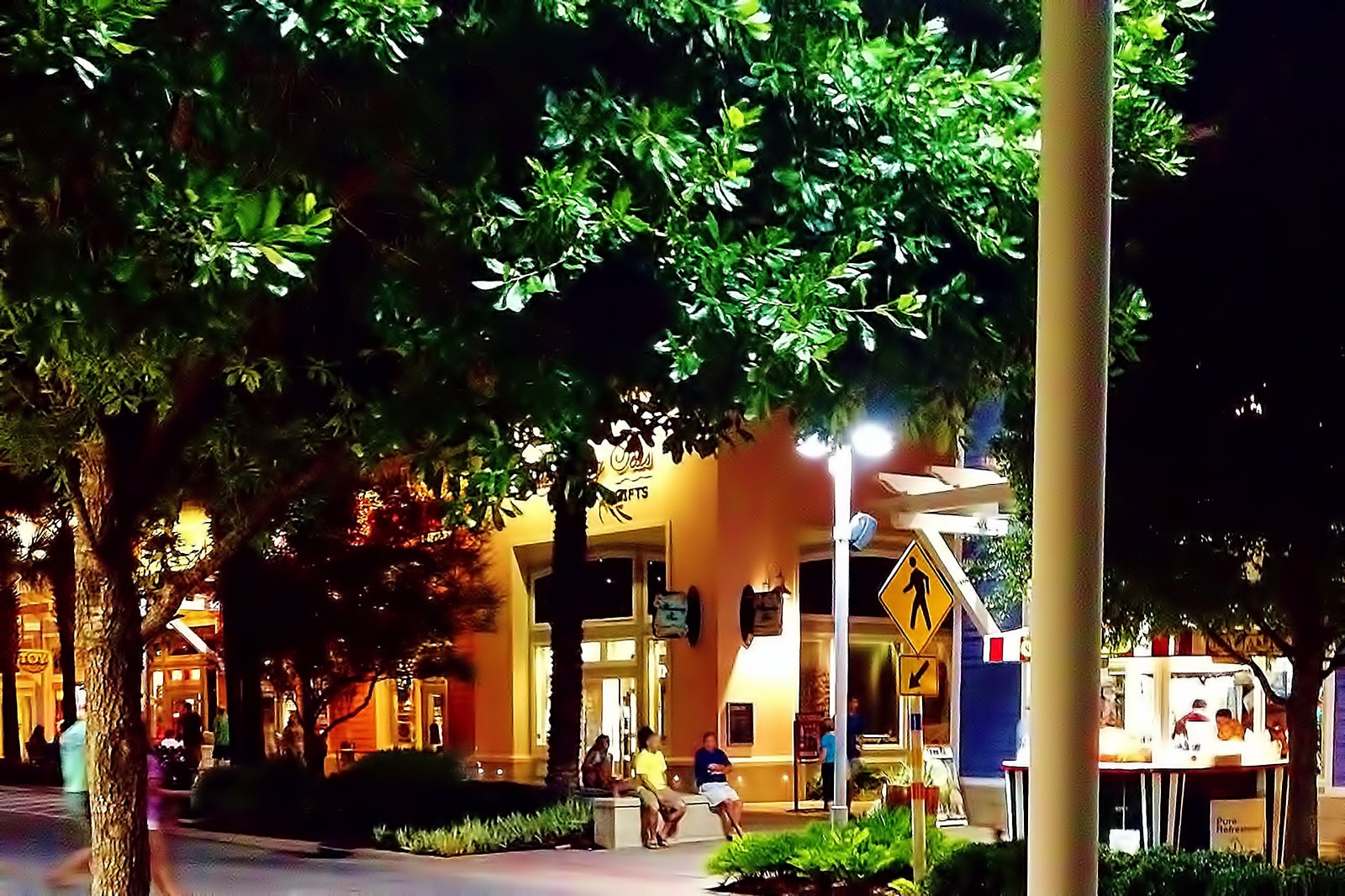 Pier Park is one of the largest shopping and entertainment venues in Panama City Beach. Welcoming over 1 million visitors each year, this mega outdoor shopping mall consists of 25 restaurants and over 80 stores, including speciality shops and well-known retailers.
Pier Park is also home to The Grand Theater – a 16-screen movie theatre showcasing the latest films. A popular destination year-round, Pier Park is best enjoyed early in the morning or once the sun has gone down.
Location: 600 Pier Park Dr, Panama City Beach, 3241 FL, USA
Open: Daily from 10 am to 9 pm
Phone: +1 850-236-9974
photo by Olin Gilbert (CC BY 2.0) modified
9
Panama City Beach Winery
Sample all-natural fruit wines at this family-owned winery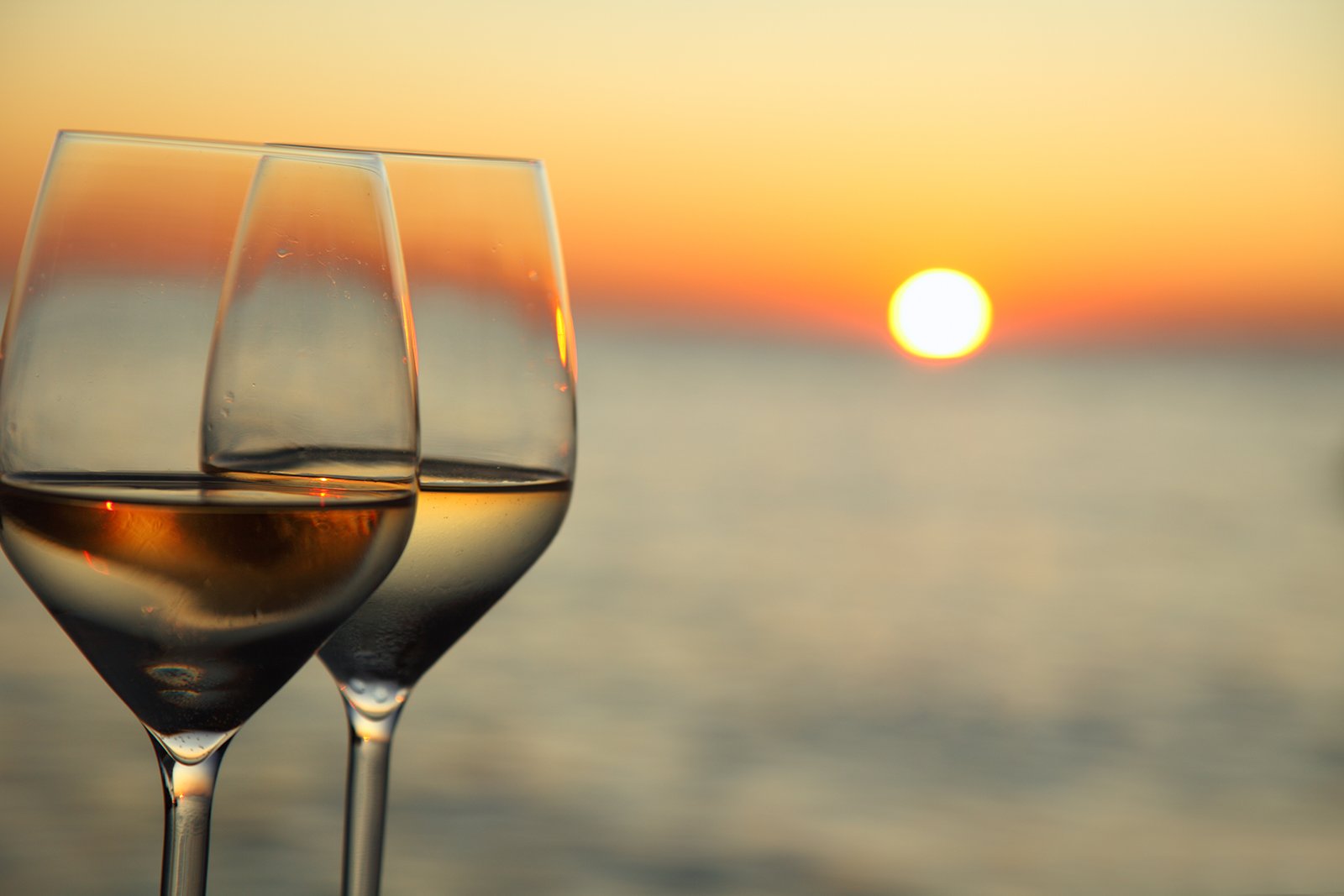 Panama City Beach Winery is a family-owned winery selling all-natural fruit wines. This unique establishment lets you sample wines that are made from local produce – they're strictly made from fruits, citrus, and berries, and have won many national and international awards over the years.
You can drop in for a tasting session throughout the day, and include samples of some of their most popular drinks – Chocolate Raspberry Port, Orange Coffee, and Strawberry Cream Sherry. The winery is located in St. Thomas Square, about 1 mile southeast of the central Panama City Beach.
Location: 8730 Thomas Drive, Suite 1103B, Panama City Beach, 32408 FL, USA
Open: Daily from 12 pm to 5 pm
Phone: +1 850-233-5950
10
Nivol Brewery
A microbrewery serving 30 types of craft beer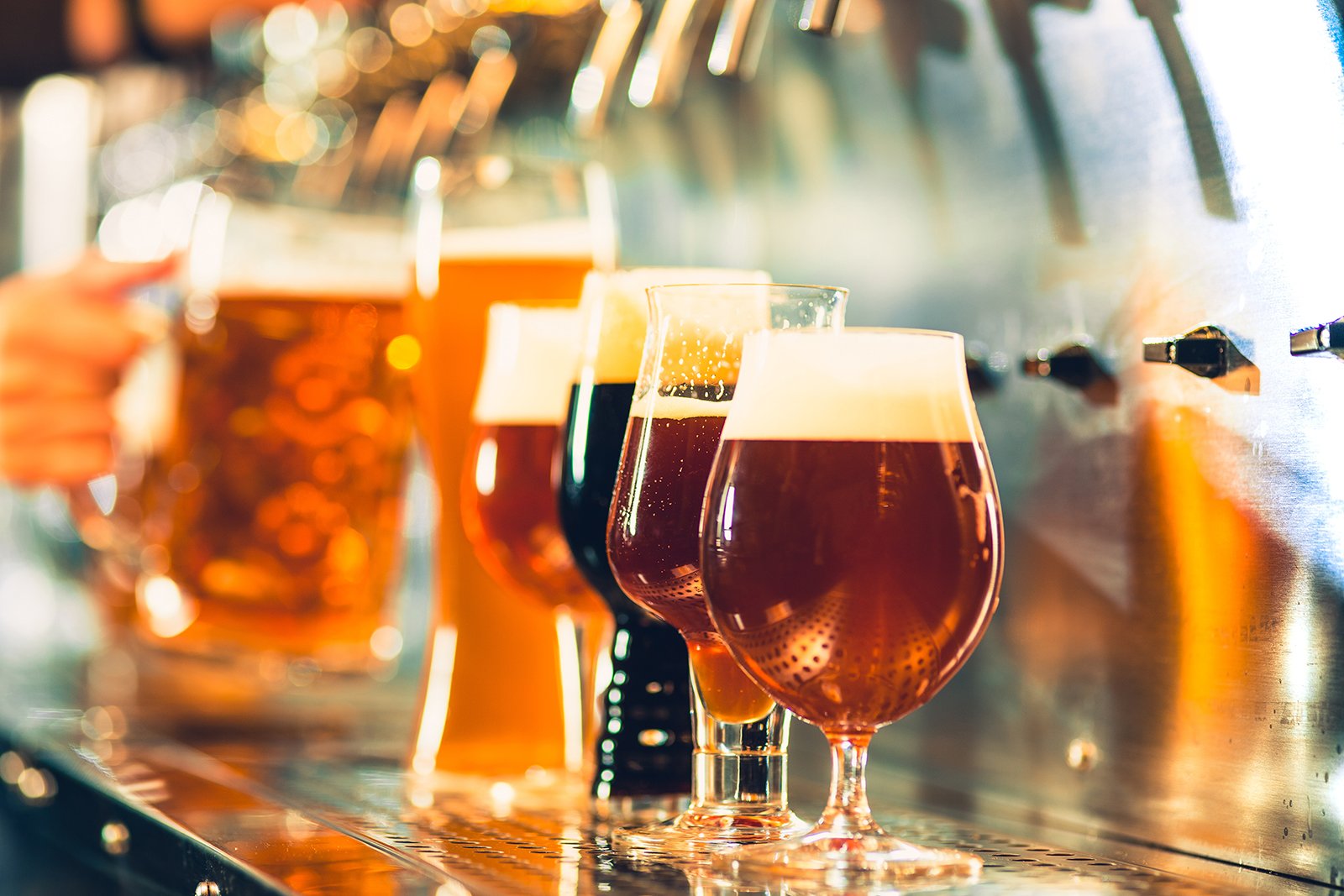 Nivol Brewery is a modern microbrewery in Panama City Beach. Founded by 3 craft beer aficionados, this pet-friendly brewery has over 34 years of experience and offers daily educational tours and beer tastings.
There are more than 30 craft beers to choose from - some of their most popular choices include 98 Roadside Blonde, Vanilla Viper Porter, and Scuba IPA. Nivol Brewery is about 2 miles northeast of Long Beach.
Location: 483 N Richard Jackson Blvd, Panama City Beach, 32407 FL, USA
Open: Daily from 2 pm to 9 pm
Phone: +1 850-249-1150
Back to top