10 Best Things to Do in New Orleans
What is New Orleans Most Famous For?
The best things to do in New Orleans showcase the city's quaint history and culture. Most people visit in February or March for the 2-week-long Mardi Gras celebrations, which host loud music, quirky costumes, and elaborate floats parading through the streets. If you've missed out on Mardi Gras, there are plenty of museums displaying props and decorative items from previous years.
New Orleans is also famous for its jazz clubs, 18th-century buildings, and thriving practice of voodoo. Fans of the macabre can tour some of the world's most haunted buildings and cemeteries, with a local sharing grisly facts and spooky tales along the way. Family-friendly attractions are plentiful as well, such as city parks, street shows, and kids' museums. Discover the best things to do in New Orleans to make the most out of your holiday.
What are the best things to do in New Orleans?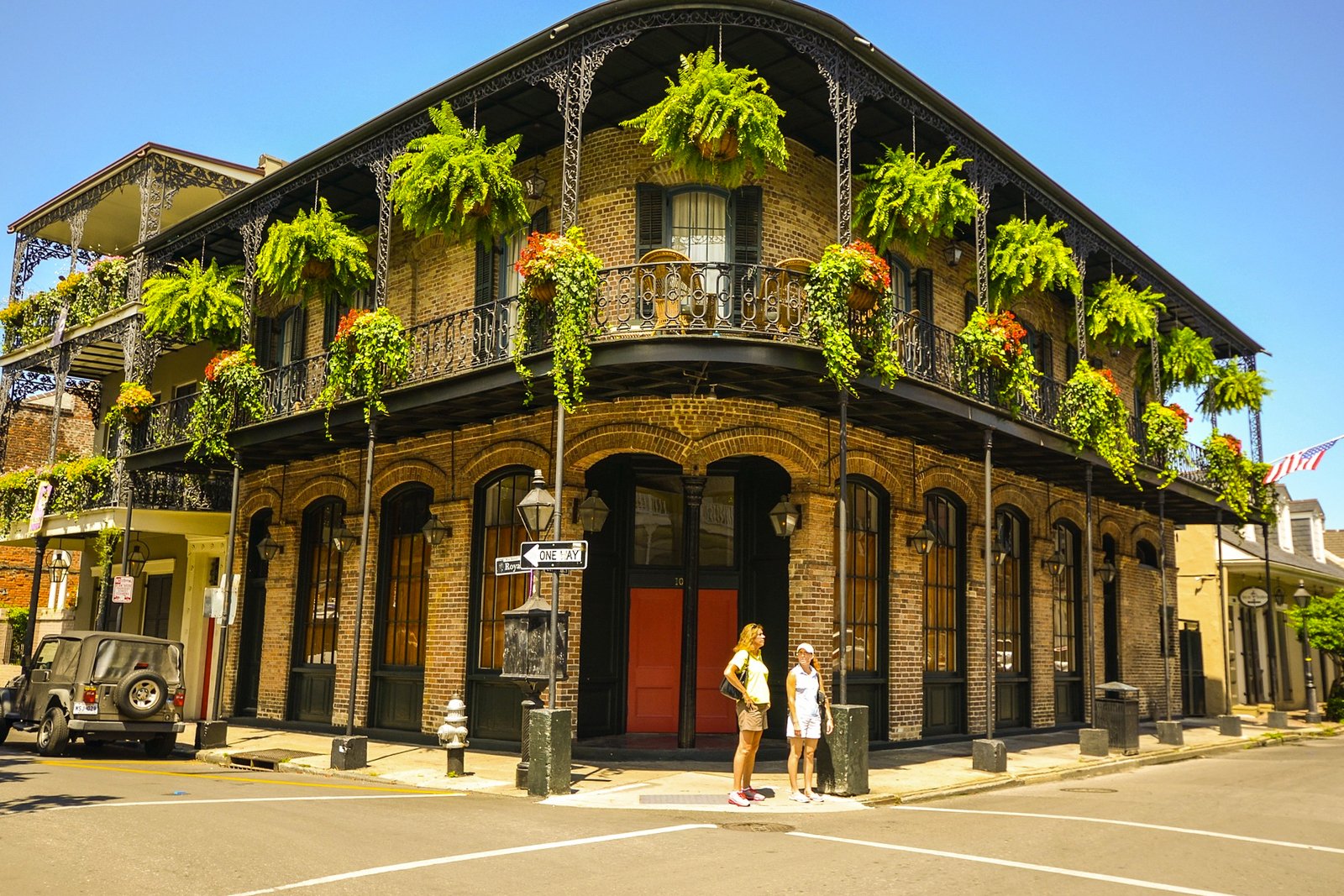 The French Quarter is the area many call the heart of New Orleans, thanks to its many 18th-century buildings, townhouses, and art galleries. You get to enjoy beignets and café au lait at Café du Monde, which has been operating since 1862. Historical landmarks in the French Quarter include the Cabildo (where the Louisiana Purchase was signed in 1803) and St. Louis Cathedral, which is the oldest Roman Catholic Church in the USA.
Read more
Location: 700 Decatur St, New Orleans, LA 70116, USA
2
LaLaurie Mansion
Learn the history of this notorious slave owner with a ghost tour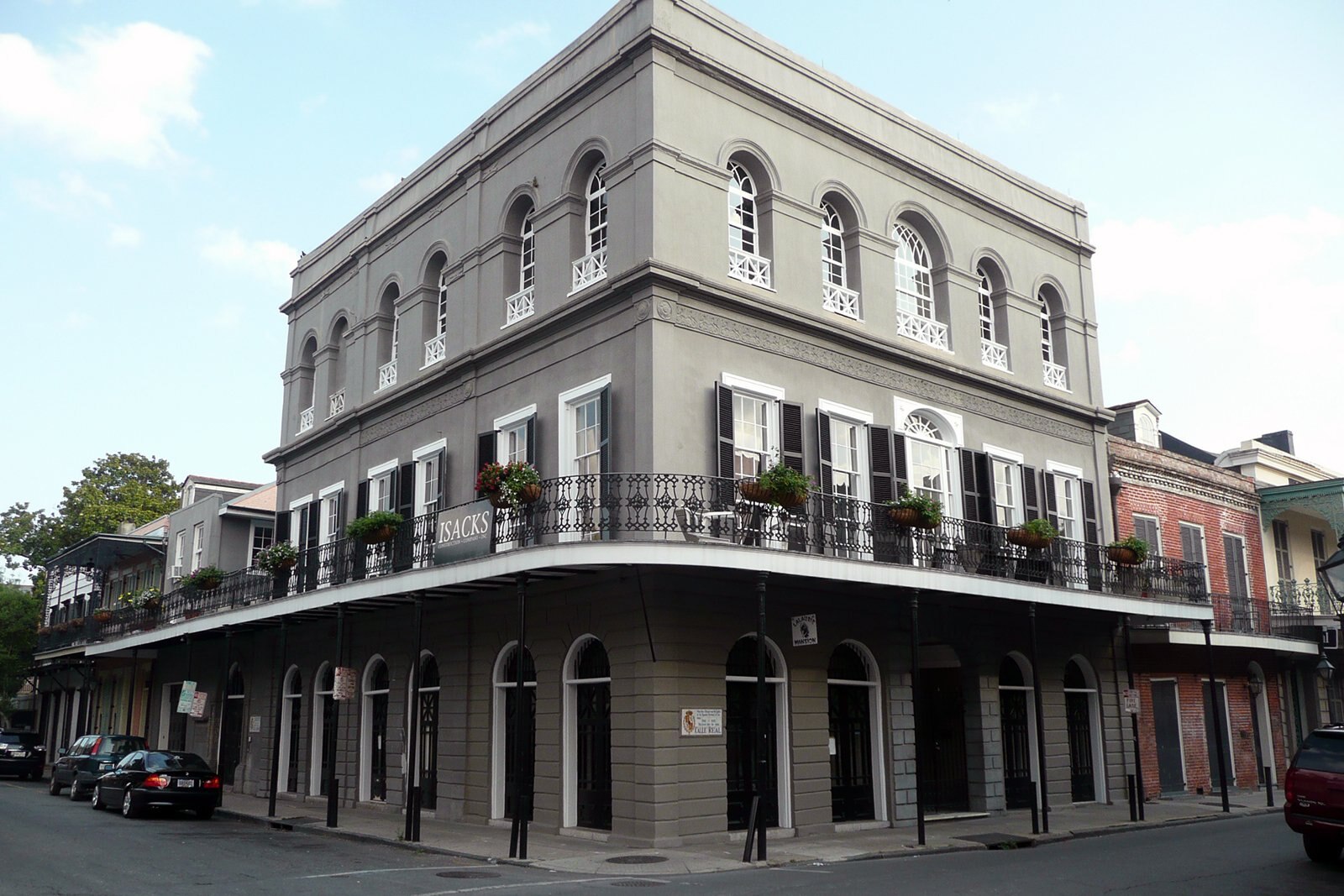 From the outside, LaLaurie Mansion is a picturesque display of early 19th-century architecture, with its wrought iron balconies and baroque façade. However, it is notorious for being one of the most haunted buildings in the USA thanks to its gruesome past. The mansion's owner, Marie Delphine Macarty or "Madame LaLaurie", tortured and killed many slaves back in the mid-1800s. Entrance isn't permitted, but you can learn about the grisly history of the LaLaurie Mansion by joining a ghost tour.
Read more
Location: 1140 Royal St, New Orleans, LA 70116, USA
Open: 24 hours
photo by Tom Bastin (CC BY 2.0) modified
3
City Park
Take photos with the "3 Little Pigs" at Storyland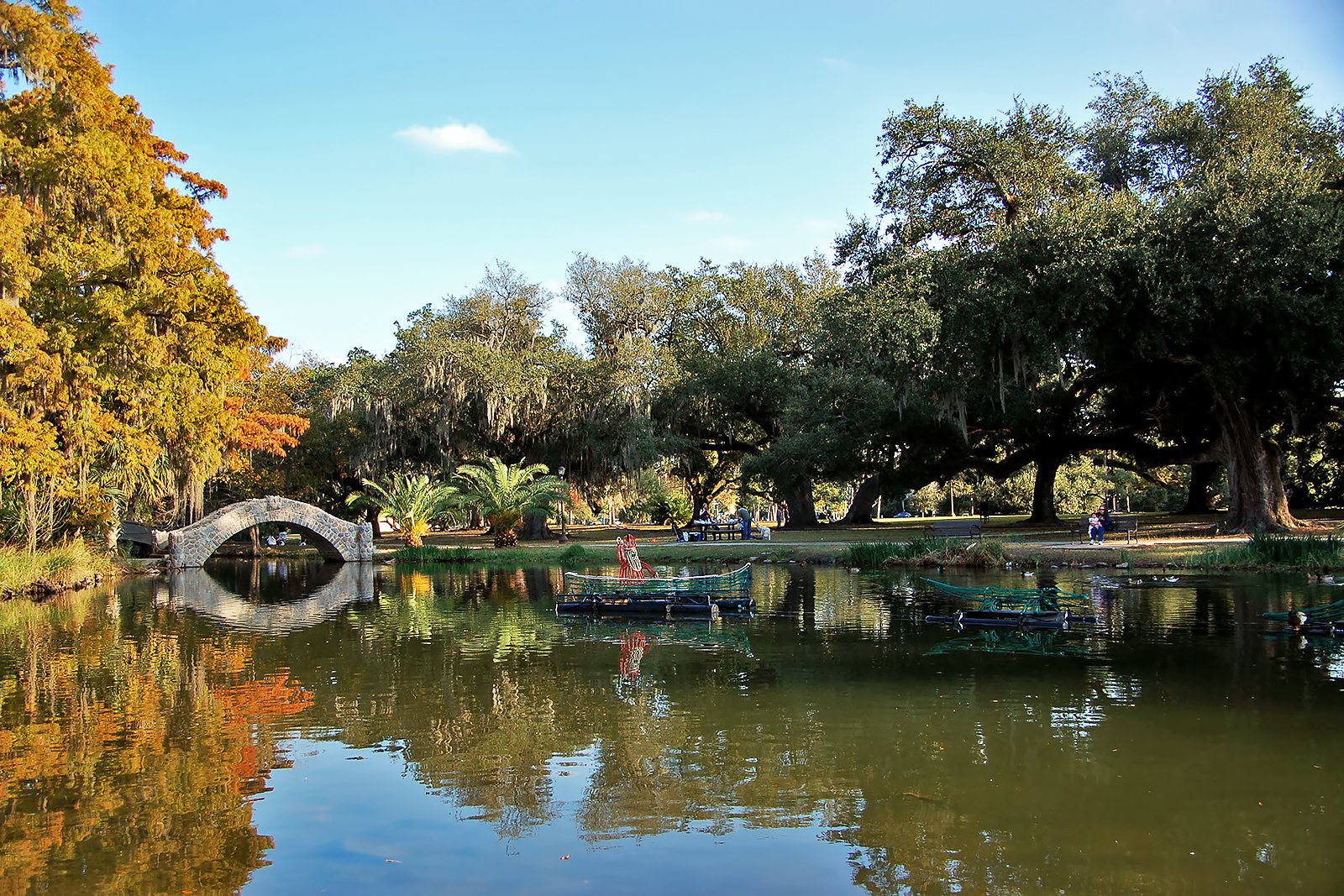 City Park, located in Victory Avenue, is arguably the largest green space in New Orleans. Here, you can enjoy over 15 themed rides at the Carousel Gardens Amusement Park, including a hand-carved carousel called "The Flying Horse", which dates back to the early-1900s. The park also features a whimsical Storyland garden setting, where you and your loved ones can check out 20 sculptures of popular book characters.
Read more
Location: 5 Victory Ave, New Orleans, LA 70124, USA
Open: Daily from 10 am to 5 pm
Phone: +1 504-483-9402
photo by Britt Reints (CC BY 2.0) modified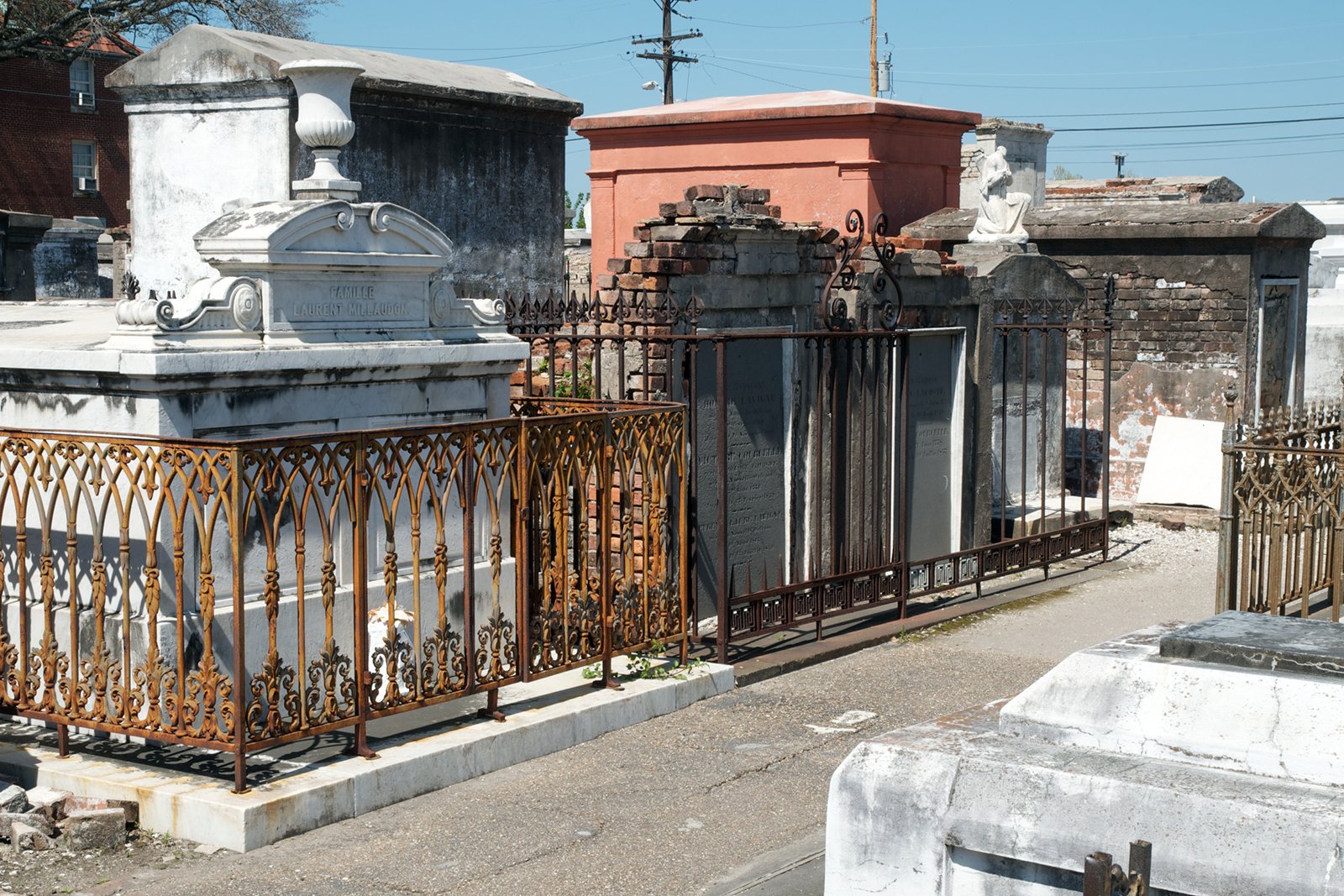 The St. Louis Cemeteries, located half a mile northwest of Bourbon Street, is where you can visit the tombs of many New Orleans icons. These 3 labyrinth-like graveyards date back to the late-18th century, with most of the intricate tombs set above ground.
One of its most popular residents is Marie Laveau, also known as the Voodoo Queen of New Orleans. Many claim to have seen her spirit wandering the St. Louis Cemetery, which attracts plenty of paranormal enthusiasts.
Read more
Location: 425 Basin St, New Orleans, LA 70112, USA
Open: Daily from 9 am to 3 pm
Phone: +1 504-596-3050
photo by Tim Wilson (CC BY 2.0) modified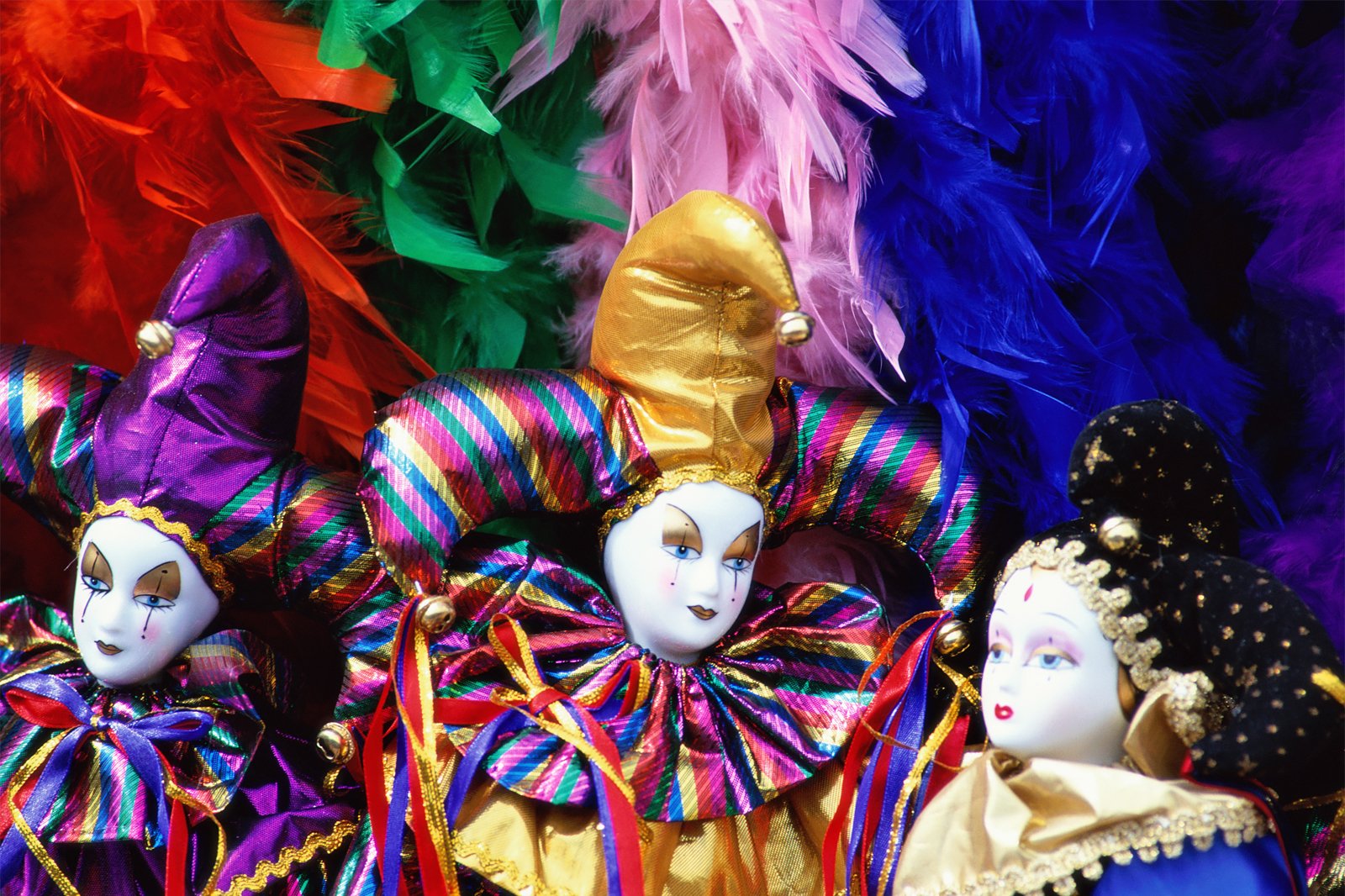 Blaine Kern's Mardi Gras World is a working studio and museum displaying thousands of extravagant costumes, floats, and props for Mardi Gras celebrations. Founded in 1947, it occupies a 37,000 sq m warehouse in the Port of New Orleans, about 1 mile southeast of the Louisiana Children's Museum. Among its many creations are a dragon-shaped float and giant sculptures of Disney characters. You can even rummage through the costume trunks and dress up in your favourite Mardi Gras costumes during your visit.
Read more
Location: 1380 Port of New Orleans Pl, New Orleans, LA 70130, USA
Open: Daily from 9.30 am to 4.30 pm
Phone: +1 504-361-7821
6
Garden District
Relax along the quiet streets of this historic neighbourhood
The Garden District is known as one of New Orleans' most picturesque neighbourhoods, filled with historic mansions, striking cemeteries and ancient trees lining the streets. If you're looking for a quieter spot in the city, this is the place to go, as it offers a more laid-back vibe than some of the more party-centric neighbourhoods. Even so, it still provides plenty of dining and shopping options.
Highlights of the Garden District include the Briggs-Staub House, built in 1849, as well as the many great brunch spots along Magazine Street.
Read more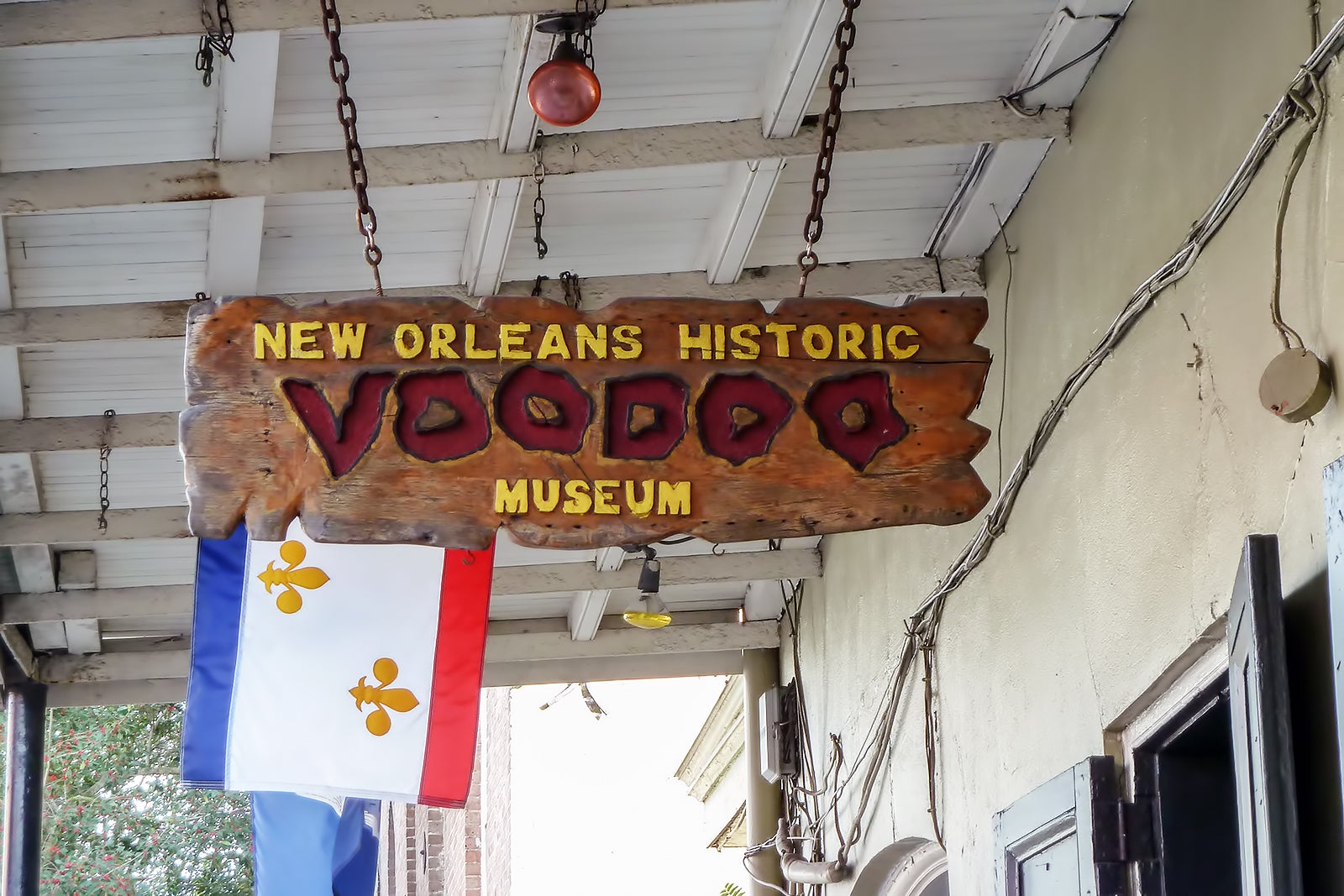 The New Orleans Historic Voodoo Museum displays creepy artefacts relating to the practice, including altars, candles, dolls, and paintings. Here, you can learn about New Orleans' Voodoo Queen Marie Laveau by joining a walking tour to her tomb. There's also a gift shop selling voodoo dolls and potions (that may or may not work, depending on your belief).
Read more
Location: 724 Dumaine St, New Orleans, LA 70116, USA
Open: Daily from 10 am to 6 pm
Phone: +1 504-680-0128
photo by Claudia Brooke (CC BY-SA 2.0) modified
8
New Orleans Streetcar
Travel on the Riverfront line to the French Quarter and Riverwalk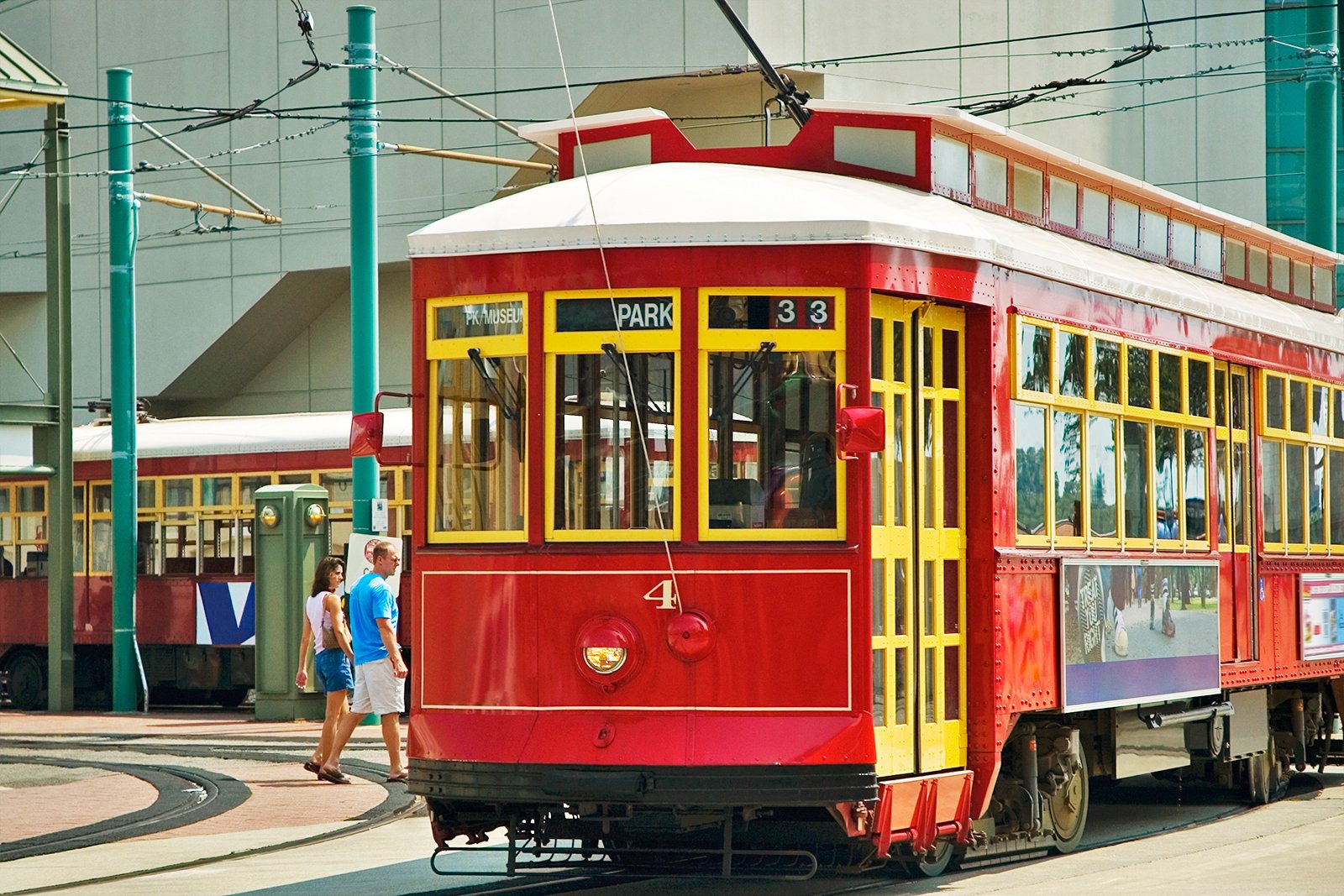 The New Orleans Streetcar has been operating since 1835, making it one of the oldest transport systems in the USA. There are 4 lines travelling to popular neighbourhoods in the city, but most tourists opt for the Riverfront line. This 2-mile route travels along the Mississippi River and stops at landmarks such as the French Quarter, Riverwalk Marketplace, Jackson Brewery, and French Market. A standard 1-way fare for the New Orleans Streetcar costs $1.25, but the 1-day Jazzy Pass gives you better value for money as you can enjoy unlimited trips on RTA buses and streetcars for $3.
Open: 24 hours
Phone: +1 504-248-3900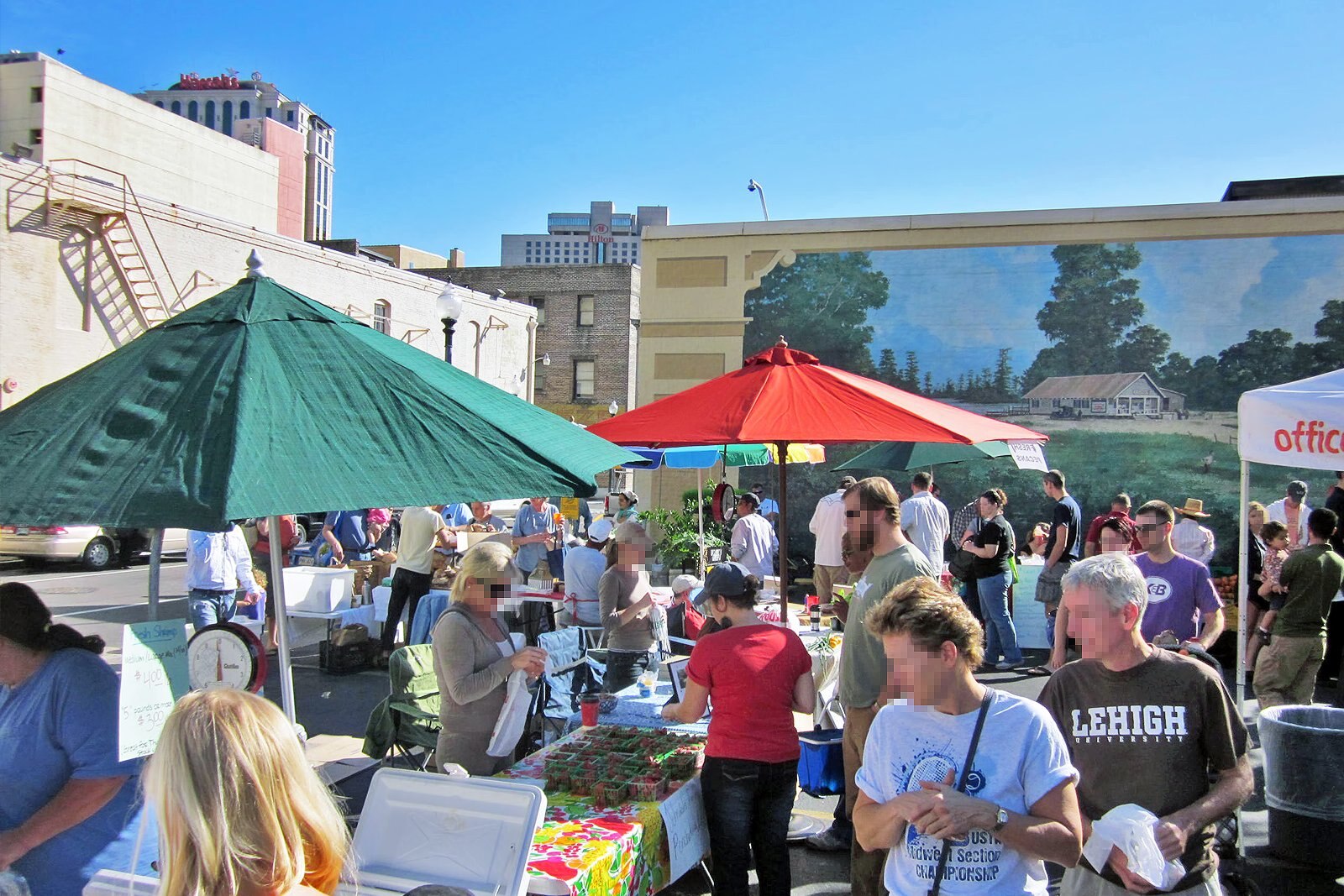 The Crescent City Farmers' Market takes place on Tuesdays, Wednesdays, Thursdays and Saturdays at 4 different neighbourhoods in New Orleans. The market hosts over 50 local vendors selling fresh vegetables, fruits, fish, and meat, as well as packaged food items, jams, honey, and homemade pastries. There are also free cooking demonstrations and live music to liven up the atmosphere.
Read more
Location: Varies by day
Phone: +1 504-861-4488
photo by Infrogmation (CC BY-SA 2.0) modified
Bourbon Street, located in the French Quarter, is arguably New Orleans' liveliest nightlife hub. You're bound to hear live jazz or rock 'n' roll in the evenings as some of the city's best jazz clubs, bars, and burlesque theatres are located along this street. A popular spot is Fritzel's European Jazz Club, which has been hosting nightly traditional jazz performances since 1831.
Read more
Location: 733 Bourbon St, New Orleans, LA 70116, USA
Open: Daily from 12 pm to 2 am
Phone: +1 504-586-4800
Back to top