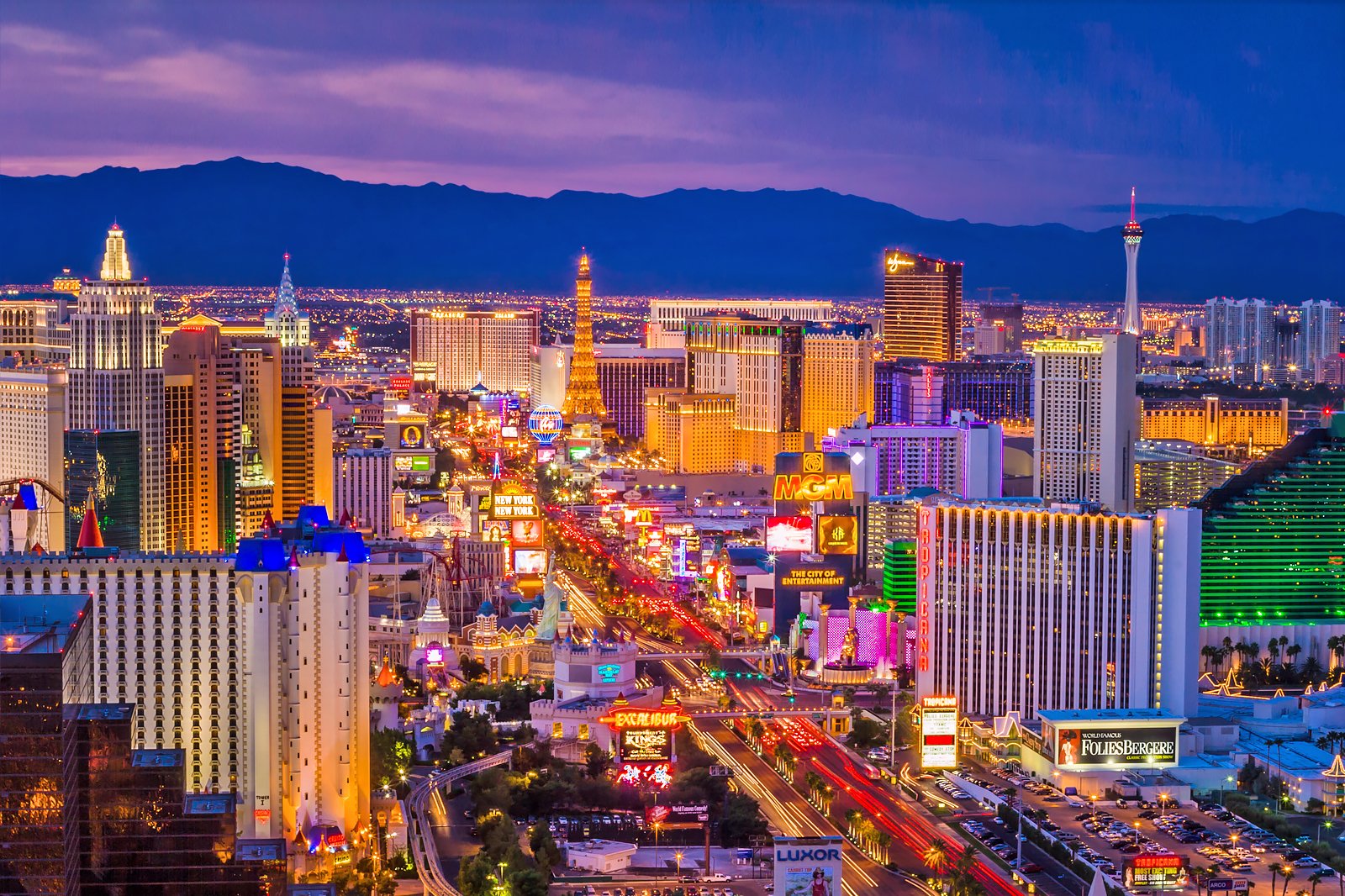 13 Best Things to Do in Las Vegas
What is Las Vegas Most Famous For?
This list of best things to do in Las Vegas proves that there's more to this city than mega-casinos and live performances. The capital of Nevada is variously known as the Entertainment Capital of the World, Sin City and America's Playground. To a greater or lesser extent, it probably deserves all of these titles.
Everyone can name gambling as one of the things to do in Las Vegas – there are few destinations in the world so famous for their casinos and exotic nightlife. The city also has plenty of things to do for travelling families (and those who prefer to skip the poker tables). You can play a round of golf, ride a helicopter to see the world-famous Grand Canyon, or visit the city's quirky museums and art galleries. Check out this handy guide of Las Vegas's most famous landmarks and activities.
What are the best things to do in Las Vegas?
Back to top