10 Things to Do in Kissimmee
What is Kissimmee Most Famous For?
Kissimmee is a city on the shore of Lake Toho in Osceola County, central Florida. Though often overshadowed by Orlando, Kissimmee has plenty to offer. There's fishing as well as other water-based activities to enjoy around the lake, plus historical attractions like the Monument of States – and cool places to shop.
You're also close enough to Orlando if you want to check out its wealth of theme parks. This is Florida, so the weather is warm and pleasant just about the whole year, although visiting in winter will bag you less rain and humidity.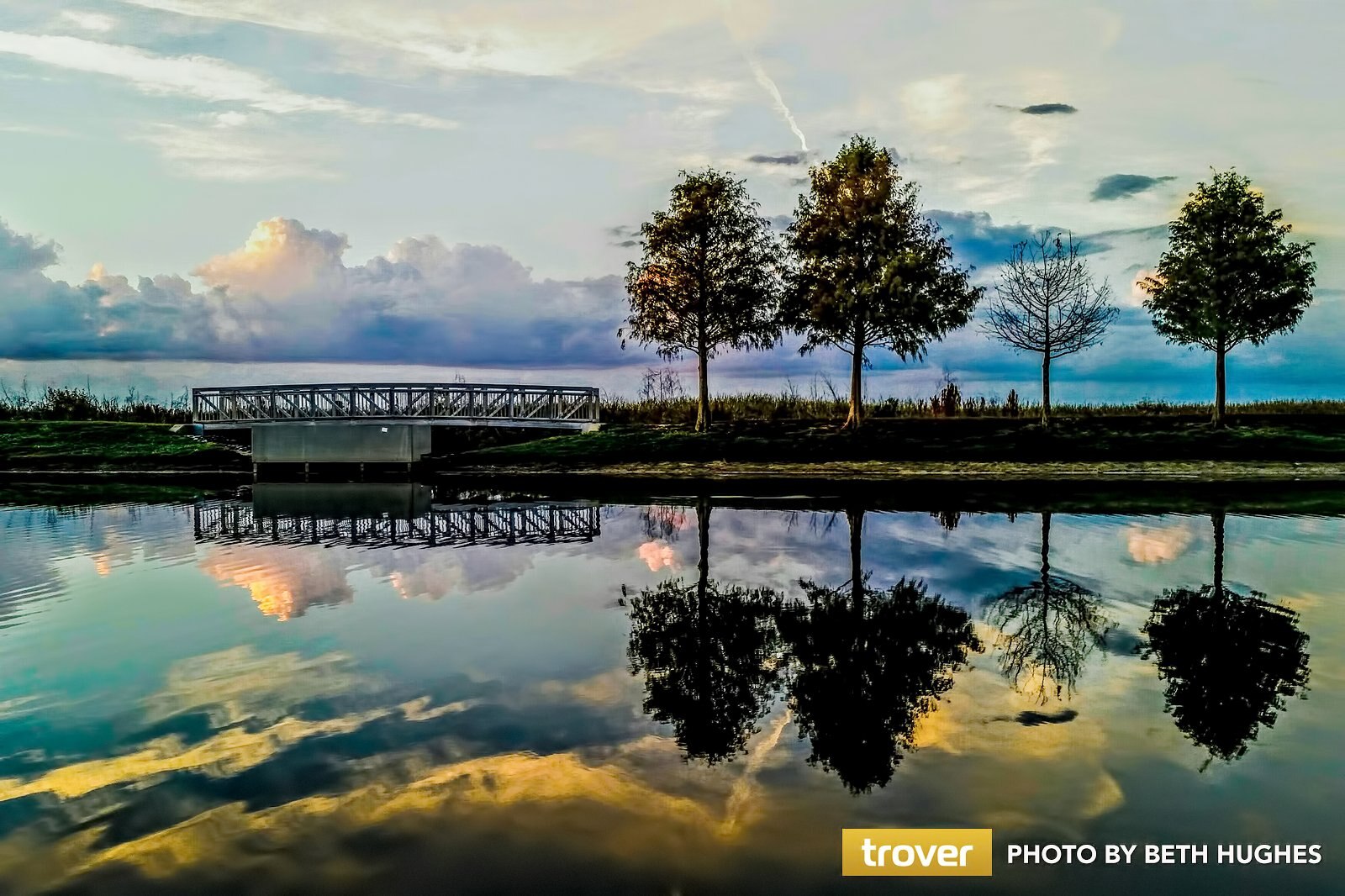 Start the day at Kissimmee Lakefront Park
With a view of the area's watery heart
The enormous Lake Tohopekaliga fringes the city of Kissimmee, with the Kissimmee Lakefront Park as an expansive, attractive spot from which to watch the area wake up in the morning.
There's plenty to see and do by the lake, whether you head out on a jogging or biking trail, or simply find a peaceful spot to sit and indulge in some people watching. Later in the day, you can find deckchairs from which to soak up some rays, together with barbecues and picnic areas where you can have a feast with the family.
Location: 201 Lakeview Drive, Kissimmee, FL 34741, USA
Open: Daily from 7am to 10pm
Phone: +1 407-518-2501
Couples
Families
Photo
Budget
Take a Segway tour of Kissimmee
Hit the road on a different set of wheels
Heading out by Segway in Kissimmee might be one of the more fun and adrenaline-boosting ways to take in the sights of Osceola County – it's certainly edgier than most of the city tours available.
Taking a ride on Zero Emission Tours' Segways gives you an intimate feel for the sights and sounds of Celebration, a planned community originally designed by Disney some 12 miles from Kissimmee proper. There are nature, great scenery, and local villages to see along the way here, and it all starts with an instruction session on how to safely ride your Segway.
Location: 5491 W Irlo Bronson Memorial Hwy, Kissimmee, FL 34746, USA
Open: Monday–Saturday from 9am to 5pm (closed on Sundays)
Phone: +1 863-512-0256
photo by Roman SUZUKI (CC BY 3.0) modified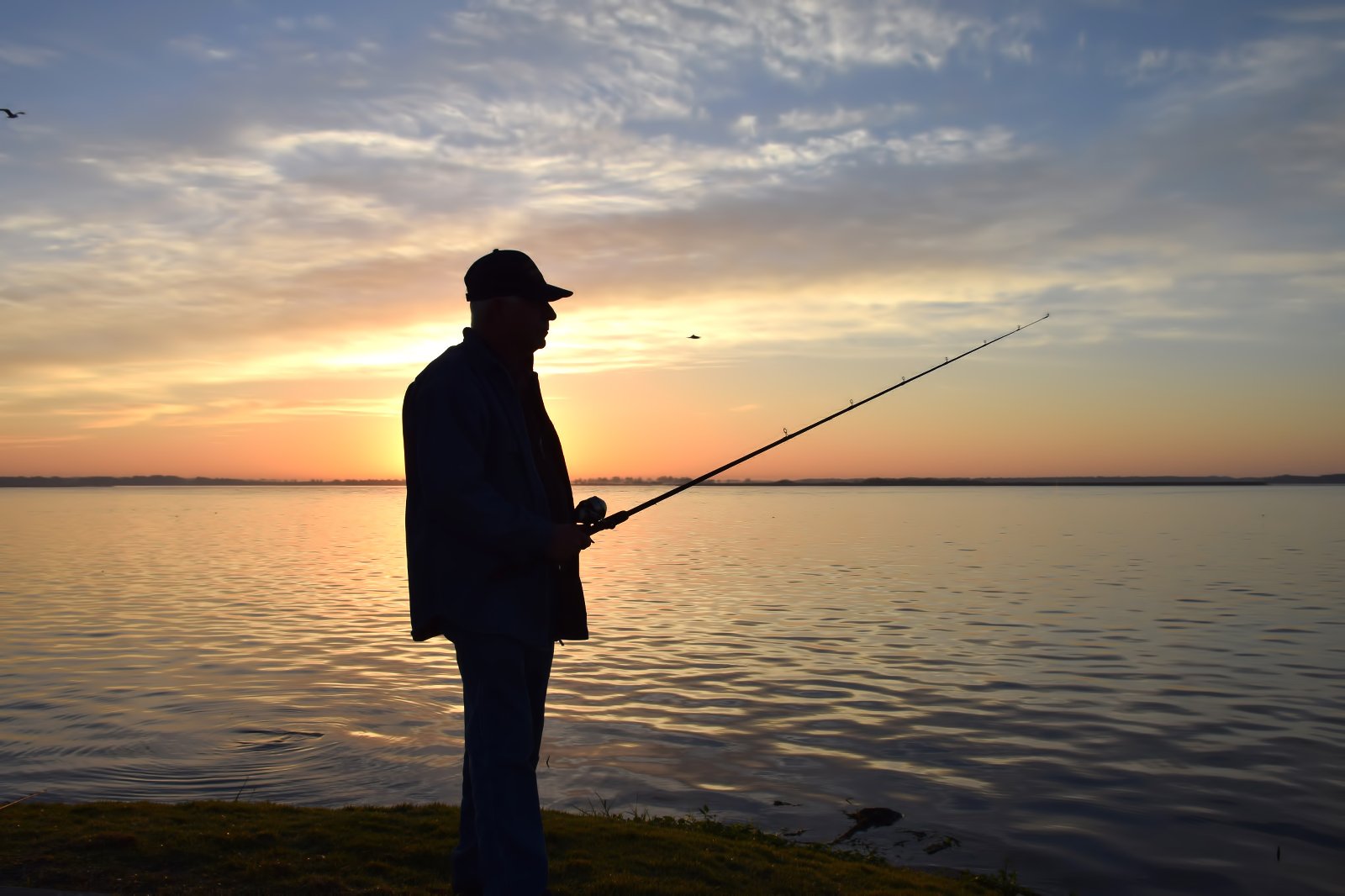 Go bass fishing at Lake Kissimmee
With some local help to up your game
Lake Toho is known for its vast stocks of fish, particularly seabass, but it's just one of several bodies of water in the area that are prime spots for rewarding fishing adventures.
By taking a trip out onto the Kissimmee Chain of Lakes with a local guide from tours like Fish Orlando, you'll discover the best locations for securing an abundant catch. You'll also get to pick up the tricks of the trade when it comes to successful bass fishing, and of course, take in the area's beautiful marine scenery.
Location: 201 Lakeview Drive, Kissimmee, FL 34787, USA
Phone: +1 321-689-1941
Fly a plane at Stallion 51
Saddle up in the pilot's seat
If simply flying in an authentically vintage aeroplane isn't enough for the most hardcore of aviation geeks, then Stallion 51 at Kissimmee Gateway Airport is the place to head to.
The adventure here doesn't stop at simply gawking at or even taking a ride in one of the flight school's aircraft – you can be up front helping the aircraft to glide through the sky. At Stallion 51, you can take full-on pilot training courses, ride as a passenger, or simply watch and admire the planes passing by.
Location: 3951 Merlin Dr, Kissimmee, FL 34741, USA
Open: Monday–Friday from 8am to 5pm (closed on Saturdays and Sundays)
Phone: +1 407-846-7251
photo by Sascha Wenninger (CC BY-SA 2.0) modified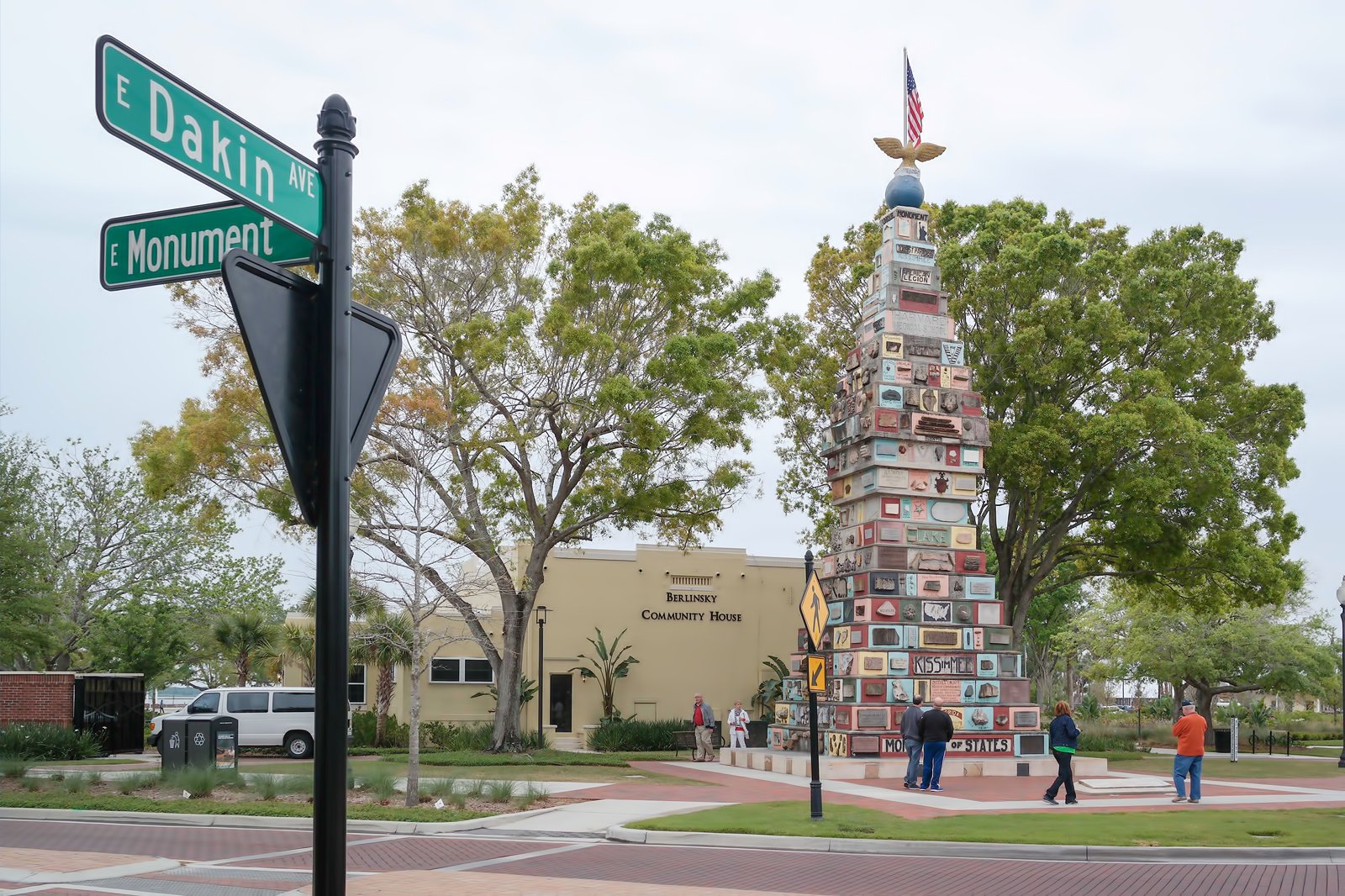 Must-See: Monument of States
Kissimmee's tribute to rock-solid American resolve
The Monument of States in Kissimmee's Lakefront Park dates back to WWII when, in the aftermath of Pearl Harbor, a local doctor procured local rocks and fossils from each of the then 48 US states. Assembled into a tower with each rock labelled according to its origin, the monument was designed to demonstrate national unity.
That sense of unity is certainly conveyed by the fact that the monument – now in the National Register of Historic Places – was assembled entirely by volunteers. You can see their names etched into the pavement alongside it.
Location: 300 E Monument Ave, Kissimmee, FL 34741, USA
photo by Visitor7 (CC BY-SA 3.0) modified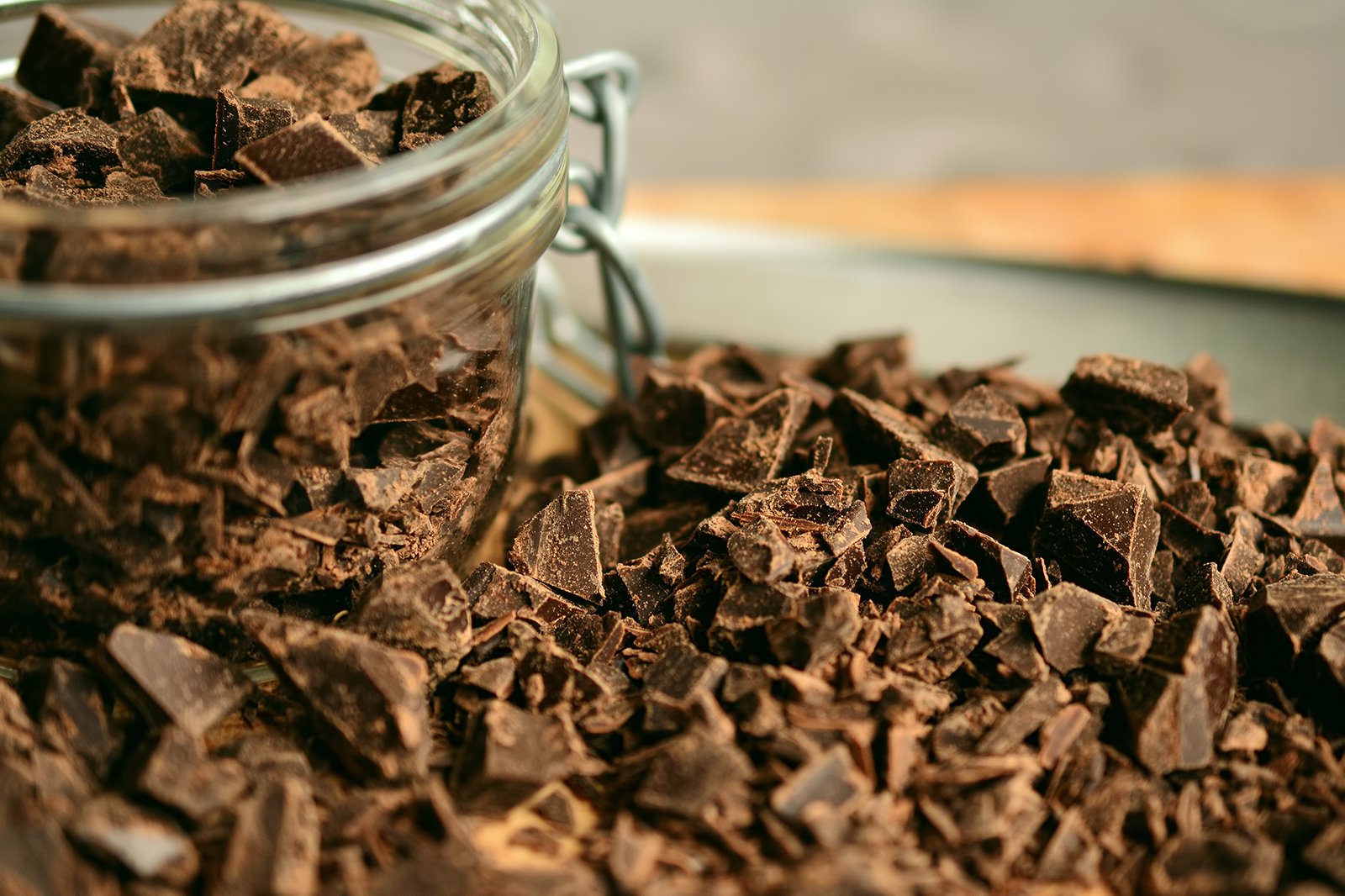 Learn to make your own candy at Chocolate Kingdom
Maybe the sweetest tour you'll take
Committed chocoholics, eat your hearts out: Chocolate Kingdom is both a museum and factory in Kissimmee that's dedicated to everything cocoa-related. If you have a favourite, be it dark chocolate or with cashews or caramel, you can see how it's made right here.
Take a tour at Chocolate Kingdom and in 45 minutes you'll have walked through every step of the chocolate production process, from bean to bar – with an added fantasy twist to bring the whole experience to life even more. You can even go the whole hog and make your own customised chocolate bar to take home.
Location: 2858 Florida Plaza Blvd, Kissimmee, FL 34746-4700, USA
Open: Daily from 10.30am to 6pm
Phone: +1 407-705-3475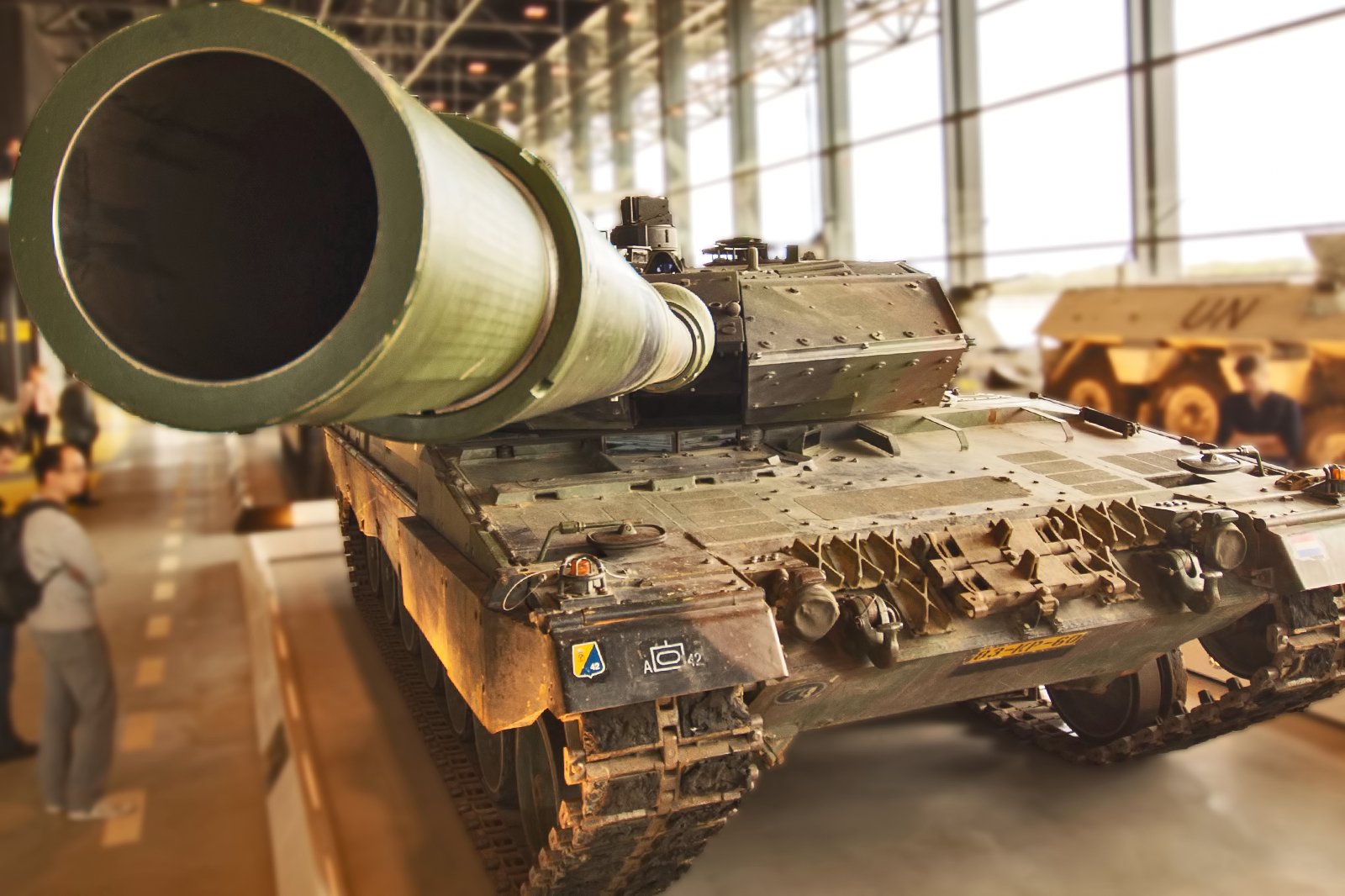 Must-See: Museum of Military History
Get the inside track on the armed forces life
Soldiers of the past and present are honoured at Kissimmee's Museum of Military History. The museum aims at 'educating the world about the cost of freedom'. This isn't a war-glorifying attraction, but rather somewhere seeking to increase awareness of the realities of war and of the experiences of the American armed forces.
The museum's rotating exhibits depict the various conflicts the US has been involved in over time. There are the likes of military uniforms, old photos and personal retellings of wartime experiences, tanks and vehicles, and weapons on show.
Location: 5210 W Irlo Bronson Memorial Hwy, Kissimmee, FL 34746, USA
Open: Tuesday–Sunday from 10am to 6pm (closed on Mondays)
Phone: +1 407-507-3894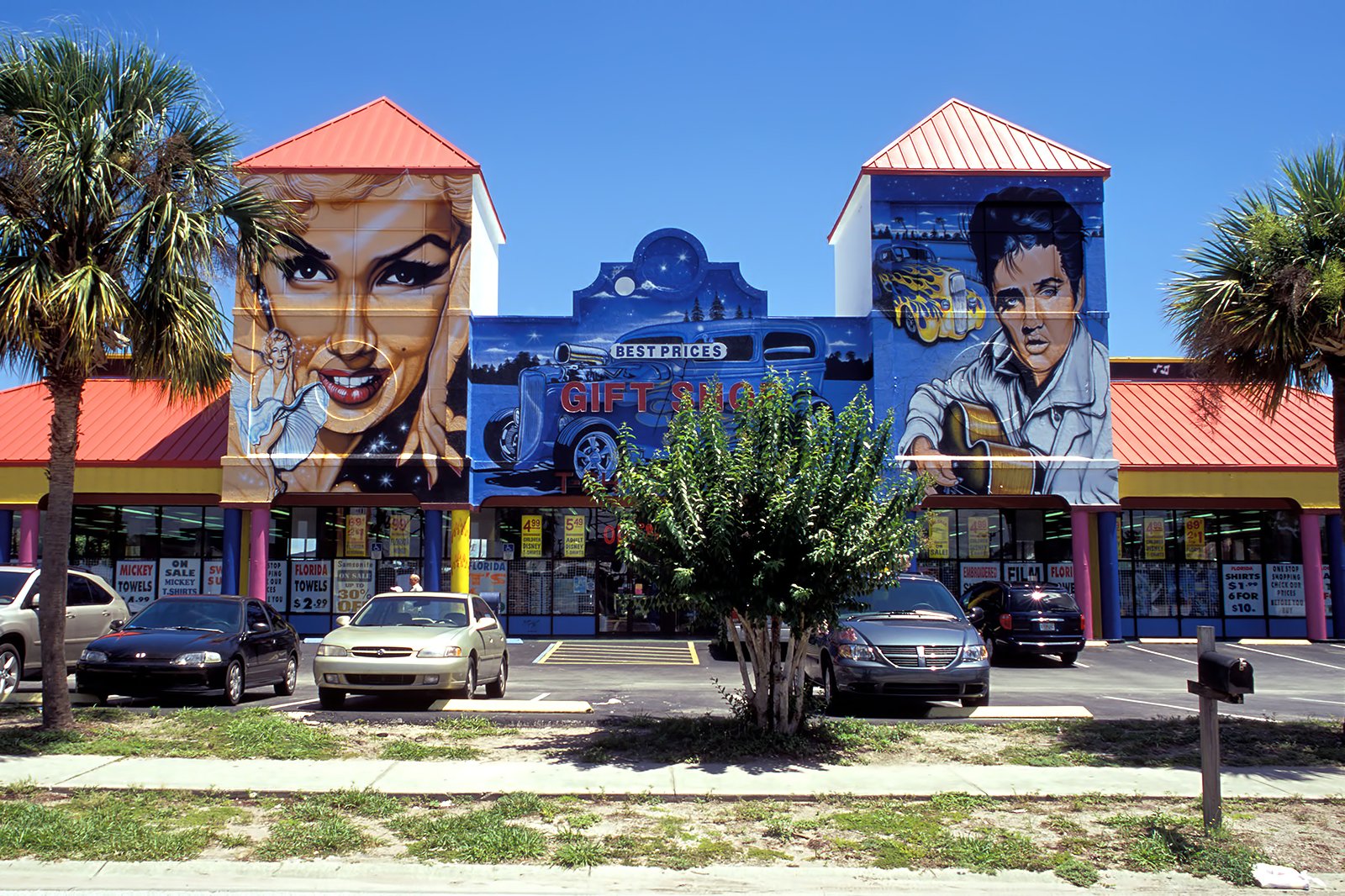 Shop and enjoy rides at Old Town
All the charm of the Florida of the past
Kissimmee isn't short of opportunities for good old-fashioned retail therapy, and some of the city's best is at the Old Town outdoor shopping centre. This long-running mall is a vintage-style depiction of a classic Florida town, harking back to 'when times were a little simpler'.
There are more than 70 boutiques on offer, touting everything from clothing and gifts – souvenirs that you can't get anywhere else, they say – to pampering spa experiences. When the little ones need entertaining, there are also family-friendly restaurants and theme-park-style rides on hand.
Location: 5770 W Irlo Bronson Memorial Hwy, Kissimmee, FL 34746, USA
Open: Daily from 10am to 11pm
Phone: +1 407-396-4888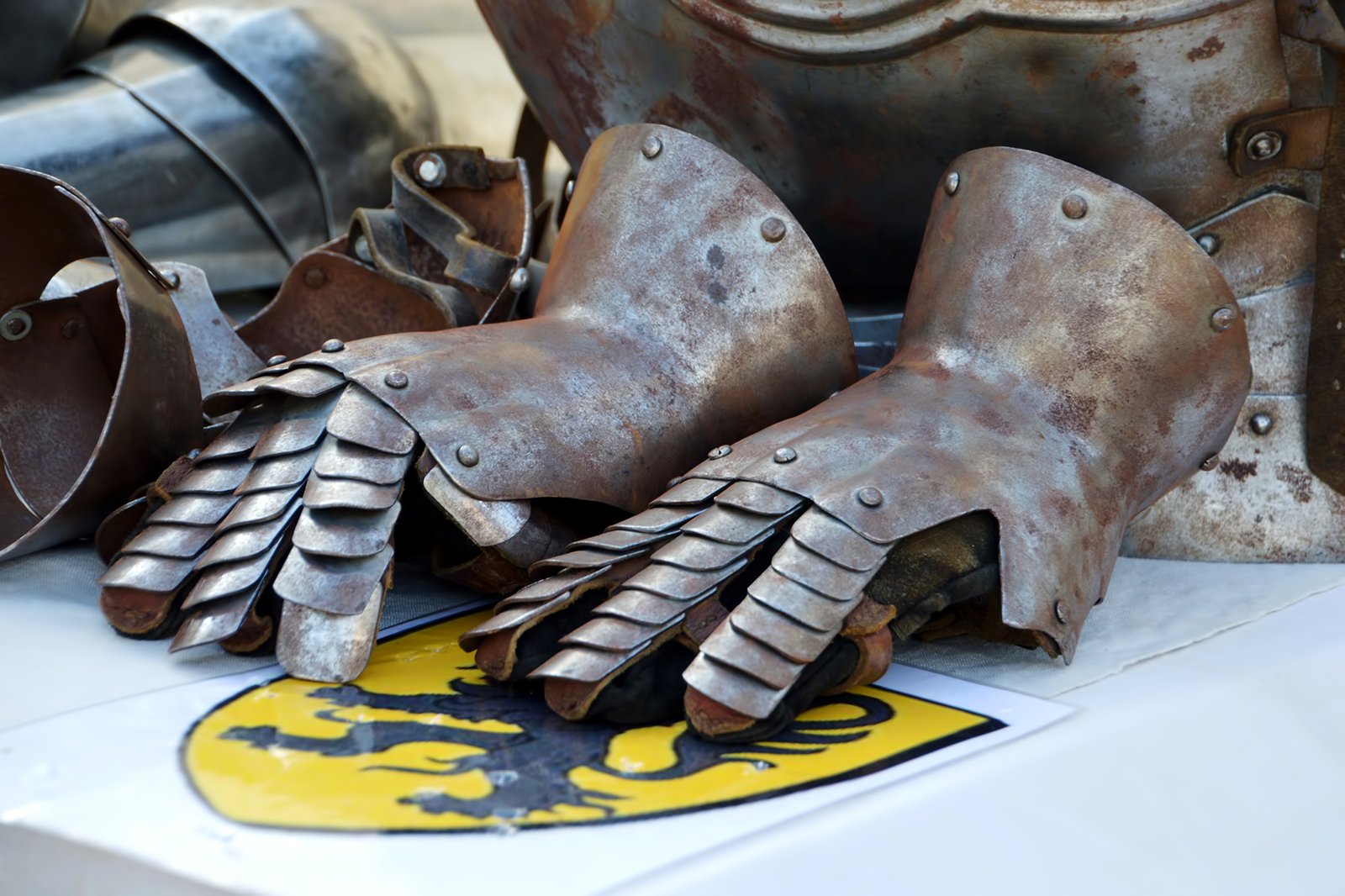 Dinner at the Medieval Times Dinner & Tournament
Take a trip back to the Middle Ages
Thrilling live entertainment dinner experiences await at dinner places in Kissimmee like the Medieval Times Dinner & Tournament. With all Kissimmee's and Orlando's theme parks, it's clear the area has a talent for a touch of make-believe.
At Medieval Times Dinner & Tournament you'll be transported back to the Middle Ages, where actors in full chivalrous armour engage in a swordfight or mount horses for jousting bouts. You and family can cheer on your side in battle while you use only your hands to devour a rustic olde-worlde 4-course meal. Showtimes are 6pm and 8.30pm.
Location: 4510 W Vine St, Kissimmee, FL 34746, USA
Phone: +1 407-396-2900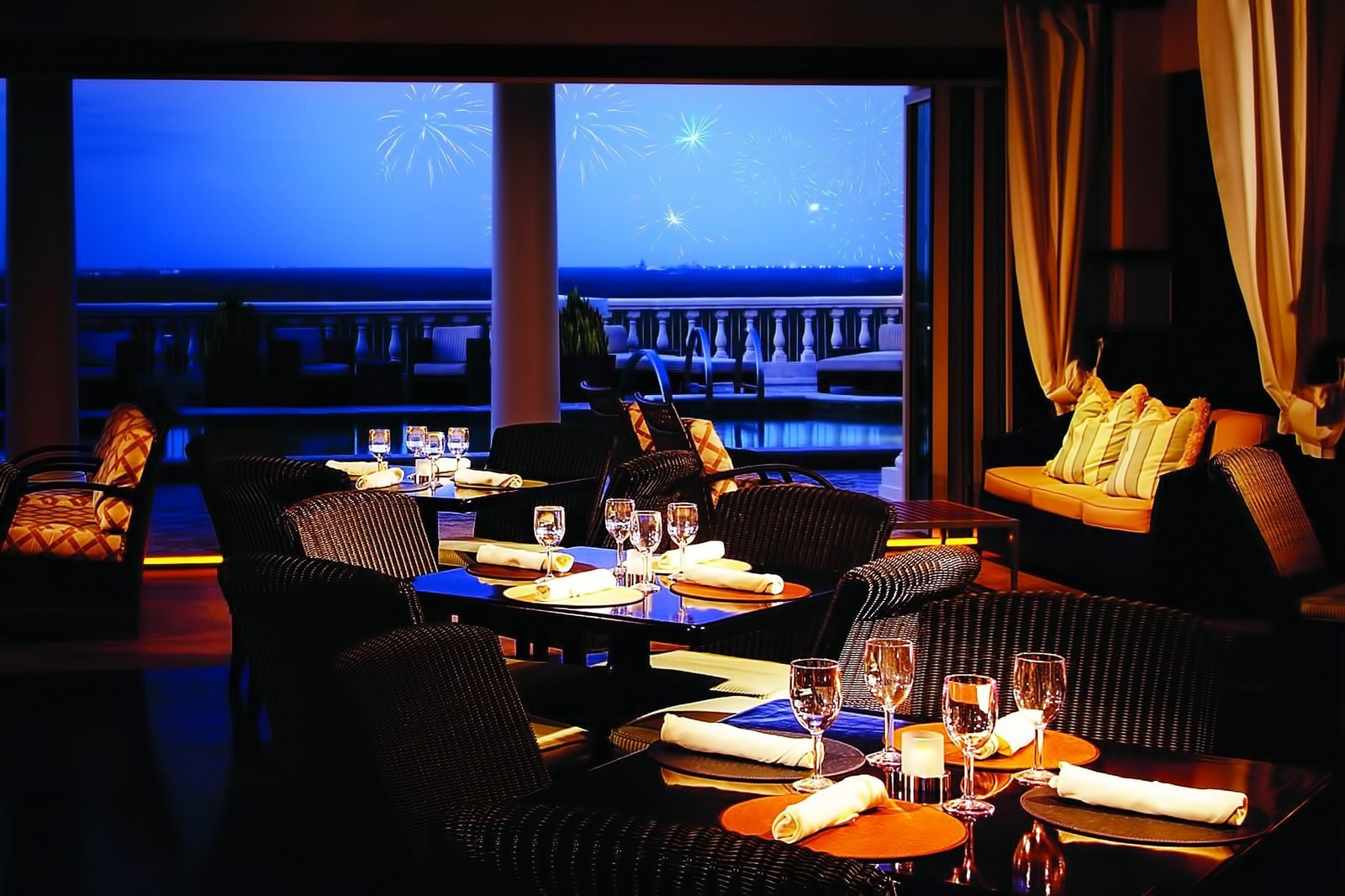 End the day with rooftop cocktails at Eleven
The best fireworks view in the house
Escape to Eleven – an apt name for a restaurant and bar on the 11th floor of the Reunion Resort – is a place to end the night in style. Surely, every trip to Florida needs a touch of glitz, and a getaway to this top spot in Kissimmee is no exception.
The steak is the main attraction here, but those in the know also come to sip sundowners on the rooftop veranda – whether that's a historic cocktail or one of the bar's modern interpretations. Stay long enough to be in for a killer view of the nightly fireworks display put on at the Magic Kingdom just next door.
Location: 7593 Gathering Dr, Kissimmee, FL 34747, USA
Open: Sunday–Thursday from 5.30pm to 11pm, Friday–Saturday from 5.30pm to midnight
Phone: +1 844-204-6382