10 Best Things to Do in Gatlinburg and Pigeon Forge
What is Gatlinburg Most Famous For?
Gatlinburg – together with its neighbour, Pigeon Forge – is a friendly little resort town in Tennessee with the spectacular Great Smoky Mountains National Park at its doorstep. You could easily spend several restorative days in the fresh mountain air, skiing the slopes or exploring the hiking and horseback riding trails.
Delve into local Appalachian culture through the town's vibrant arts and crafts community and live entertainment choices. Or simply relax and enjoy a light-hearted escape at the area's amusement parks, arcades and other family-friendly attractions. If it's your first visit to this charming mountain getaway, check out these ideas on what to see and do in Gatlinburg and Pigeon Forge on your first day.
What are the best things to do in Gatlinburg?
1
Gatlinburg Parkway
Downtown shopping, food and fun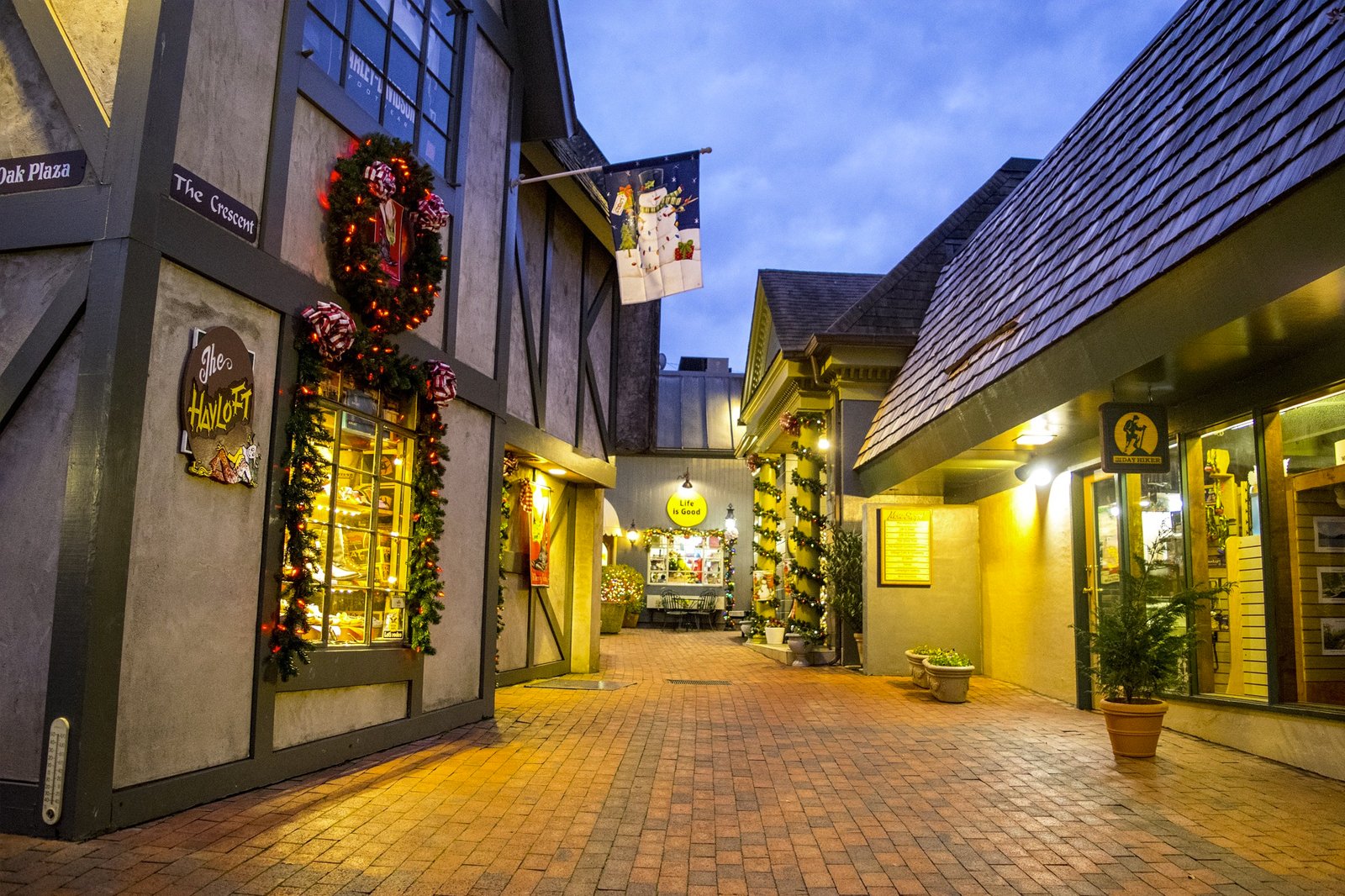 If you're in search of good eats and entertainment you'll find plenty on a wander along the Parkway, the main strip through downtown Gatlinburg. Pick up souvenir T-shirts and handcrafted jewellery at the boutique shops. Stock up on your favourite sweets at a candy shop or go for a feast with a mountain view at the Cherokee Grill steakhouse. After the sun goes down, stop by the Smokey Mountain Brewery for a sip of beer and live music.
The Parkway's also packed with fun-filled family activities including mini-golf courses, arcades, Ripley's Haunted Adventure and Gatlin's Fun Center with laser tag and escape games.
2
Space Needle
Get a 360-degree Smoky Mountain view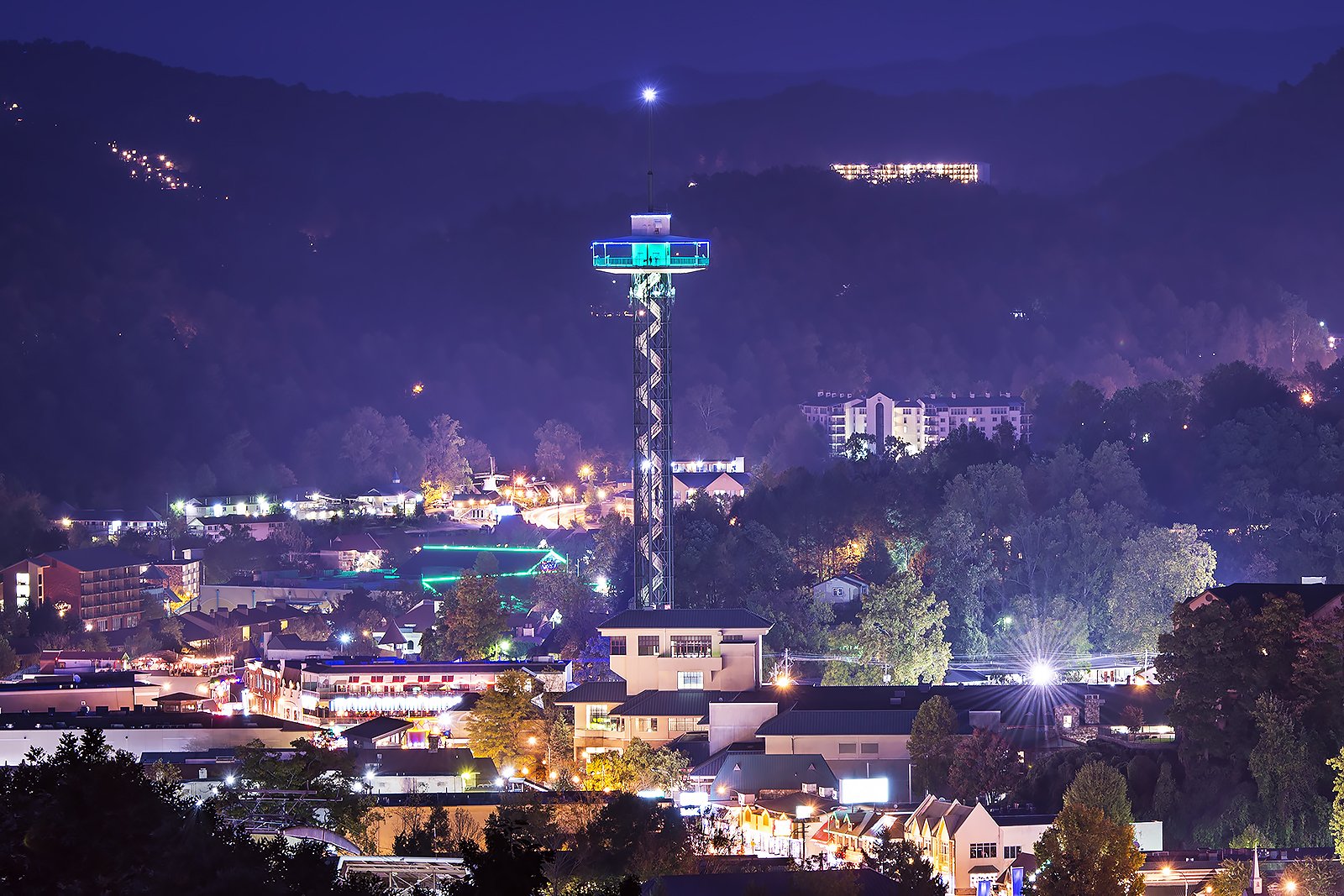 Take a breathtaking ride in the glass elevator up 125 metres to the top of the Space Needle for a panoramic view of the Smoky Mountains. From the observation deck, enjoy a bird's eye view over the town and discover more about Gatlinburg's history and landscape with the various exhibits.
At the base of the Needle there's the huge Arcadia arcade, with more than 100 games and a pizzeria. Entry tickets cost about $13 and are good for 24 hours, so you could try squeezing in an extra visit at night-time to catch a view of the glittering town lights.
Location: 115 Historic Nature Trail, Gatlinburg, Tennessee
Open: Daily from 9 am to midnight
Phone: +1 865 436 4629
3
Horseback ride
Saddle up for a scenic Smoky Mountain journey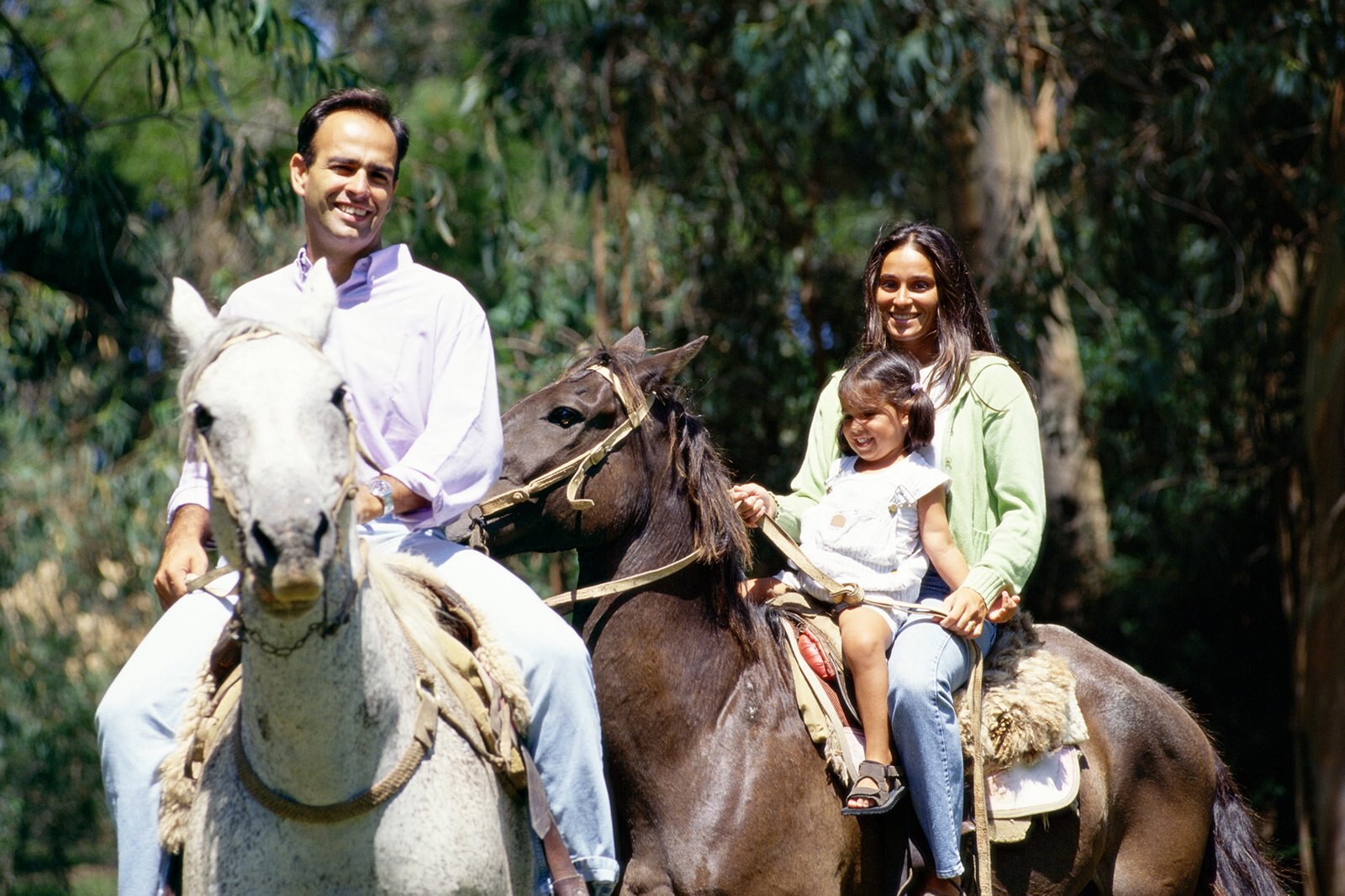 Get out for some fresh air and a tranquil exploration of the majestic Smokies on a horseback ride along a nature trail. Several riding stables in the area offer tours that are customised to your age and skill level, so you'll be able to try a ride even if you're a complete novice.
Guided rides lead through lush forests, mountain streams and fields in and around the Great Smoky Mountain National Park. For some added adventure, combine your ride with other activities like ziplining at Five Oaks Riding Stables or a visit to the exotic petting zoo at Deer Farm Riding Stables.
4
The arts and crafts loop
History meets art along the 12km trail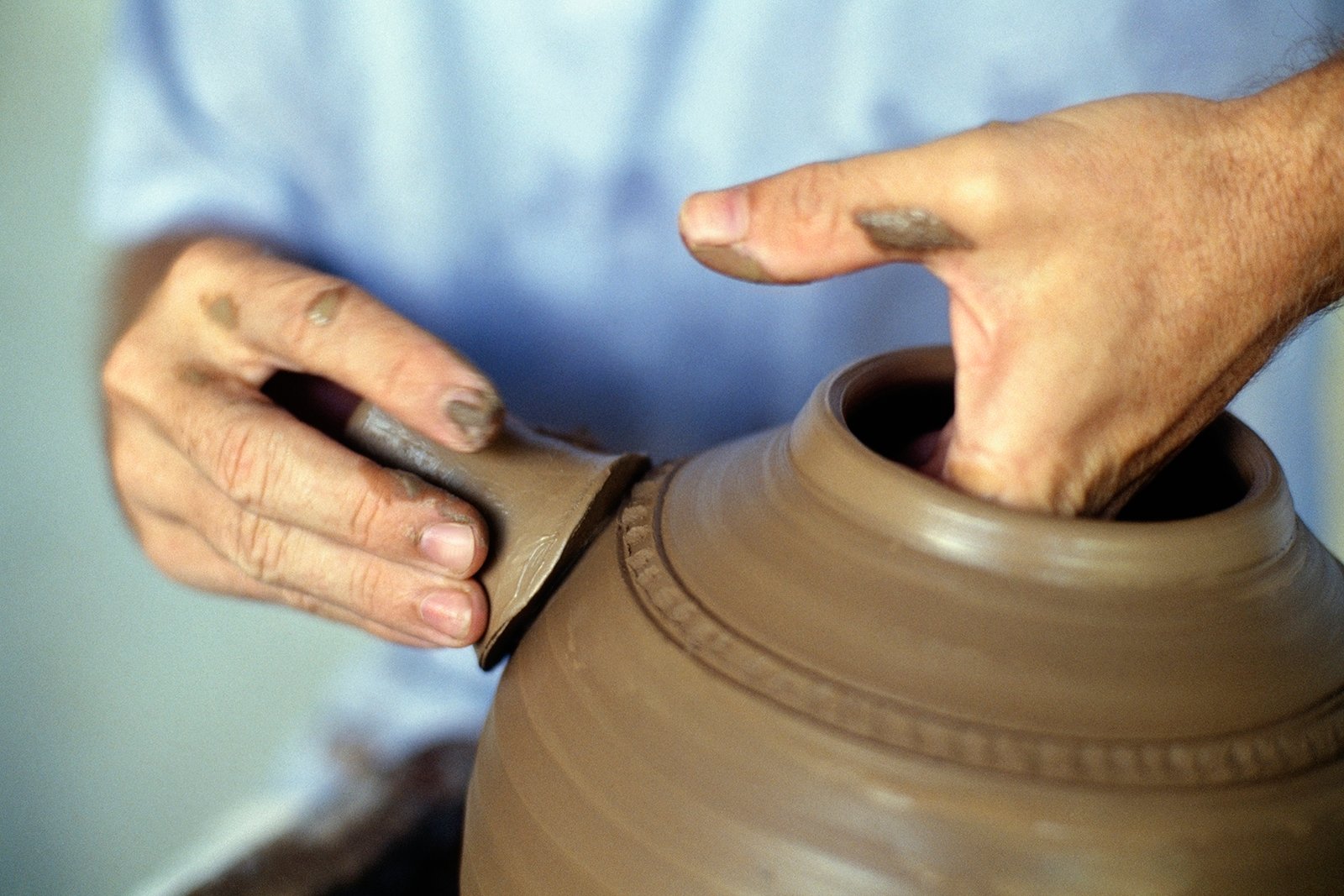 Travel just 5km from downtown Gatlinburg to find the Tennessee Heritage Arts and Crafts Trail with dozens of studios and shops to explore. Said to be home to the largest community of independent artists in the United States, the trail's great for an up-close look at talented local artisans hard at work painting, weaving, carving, sculpting and whittling away.
Pick up unique and finely crafted Smoky Mountain mementos such as handwoven baskets, pottery, leather goods, homemade soaps, Christmas ornaments, traditional wooden toys and stained glass. Be sure to give yourself plenty of time for easygoing chats with the artists about their creations.
5
Cades Cove
Superb mountain views and old settler homes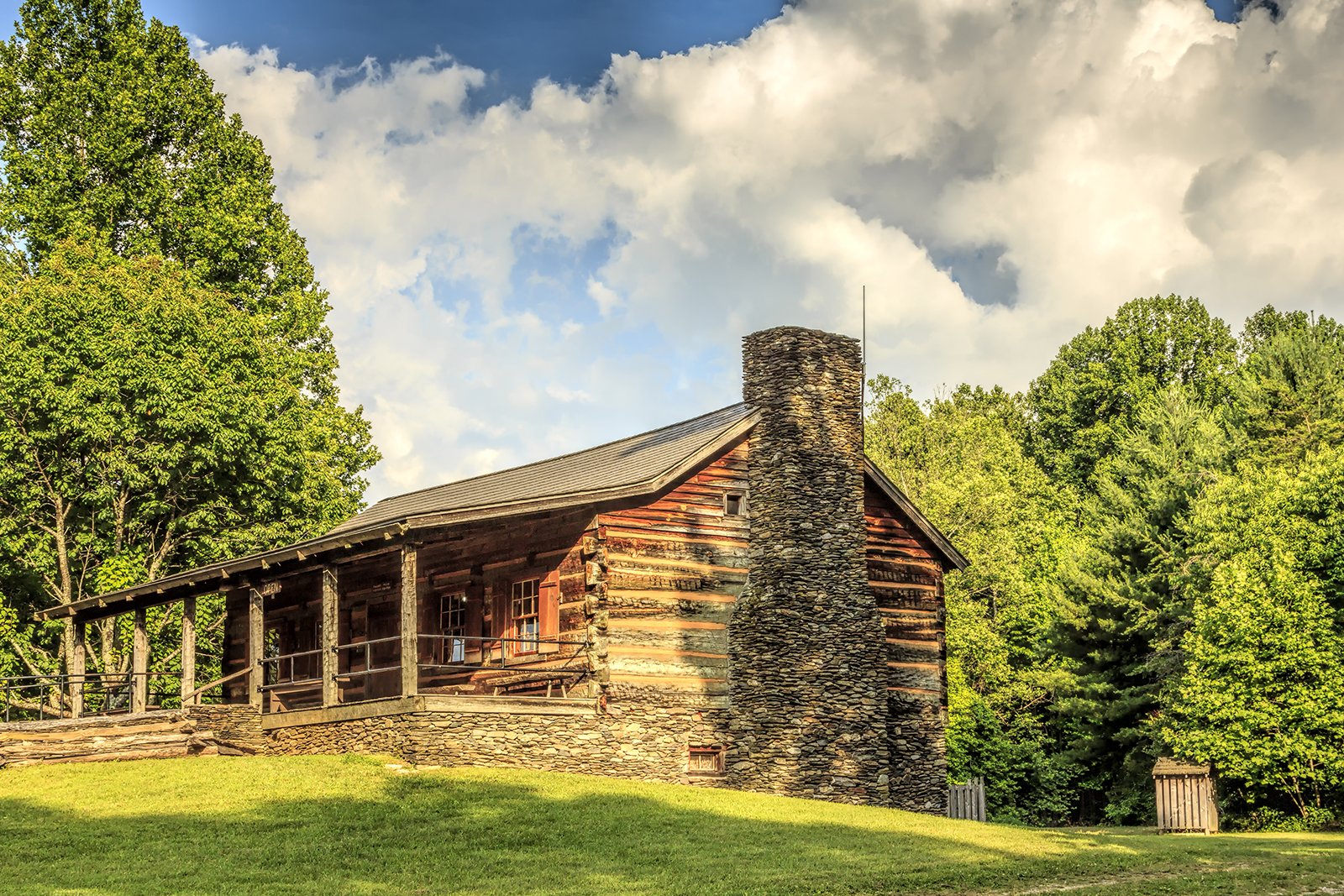 Found within the Great Smoky Mountain National Park, the 17 km Cades Cove loop takes you through scenic mountain landscapes with many spots to stop along the way for a picnic or trail walk. Look out for wildlife including black bears and red wolves and visit the historic grist mill and log cabins built by 1800s settlers.
If you'd rather explore the loop by foot or bicycle, it's best to go before 10am on Wednesday and Saturday mornings from May through September, when the road's closed to traffic. Be sure to pick up the self-guided tour map for about $1 at the loop road entrance.
6
Dollywood
Roller-coaster rides and folksy fun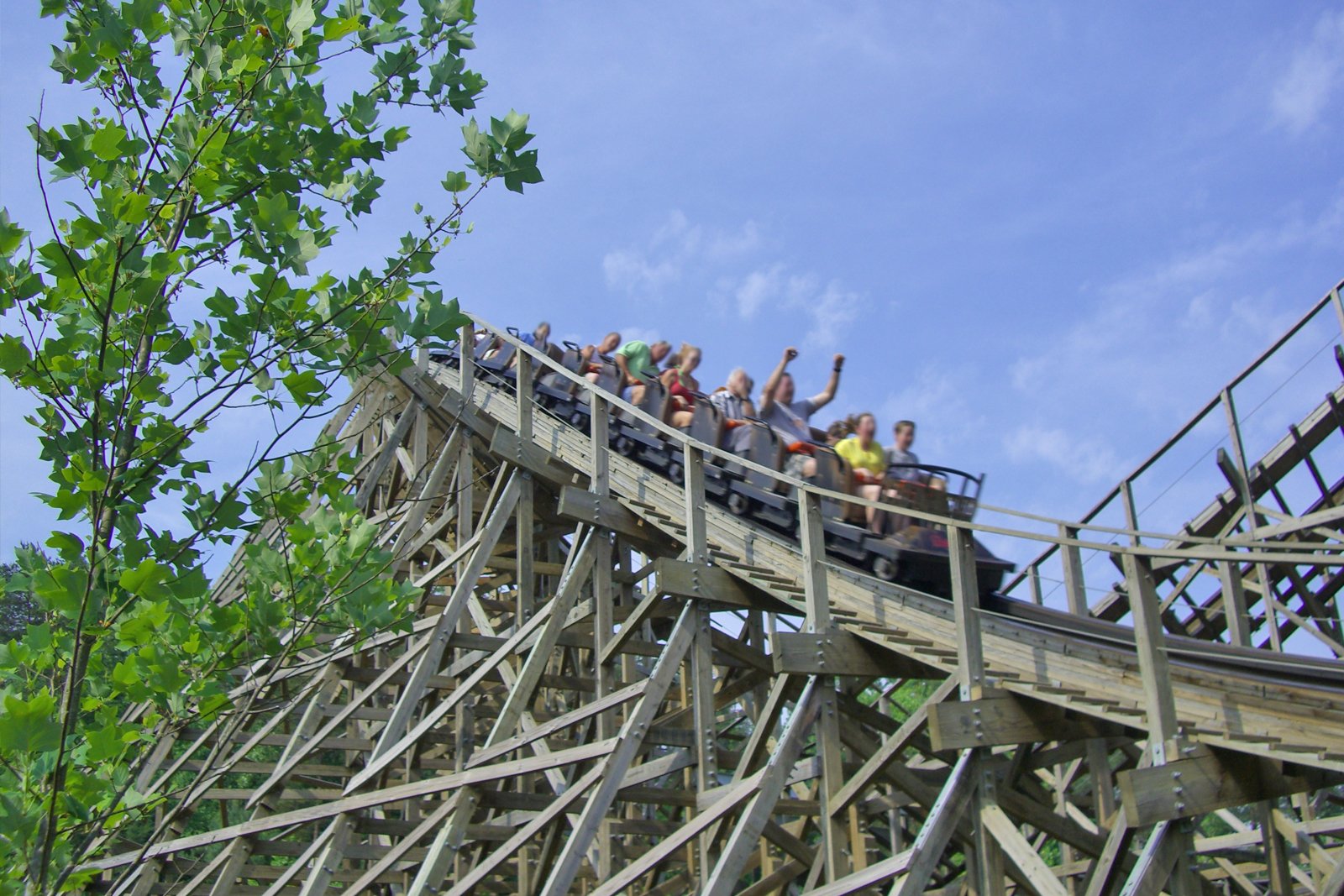 Country singer Dolly Parton is beloved around the world and at Dollywood, her theme park in nearby Pigeon Forge, you'll enjoy the kind of down-home Tennessee charm and fun-loving spirit that made her famous. There are more than 40 rides including the Lightning Rod wooden roller-coaster, which zooms around a hilly track at speeds of over 100km. Check out the live entertainment like bluegrass bands and try the hearty Southern style food on offer including Dollywood's famous cinnamon bread.
Music and holiday-themed festivals like the Dollywood Smoky Mountain Christmas event are held throughout the year and opening hours vary month by month, so be sure to check the park calendar before you go.
Location: 2700 Dollywood Parks Blvd, Pigeon Forge, Tennessee
Phone: +1 800 365 5996
photo by Coasterman1234 (CC BY-SA 3.0) modified
7
Ober Gatlinburg
Ski resort and amusement park for year-round fun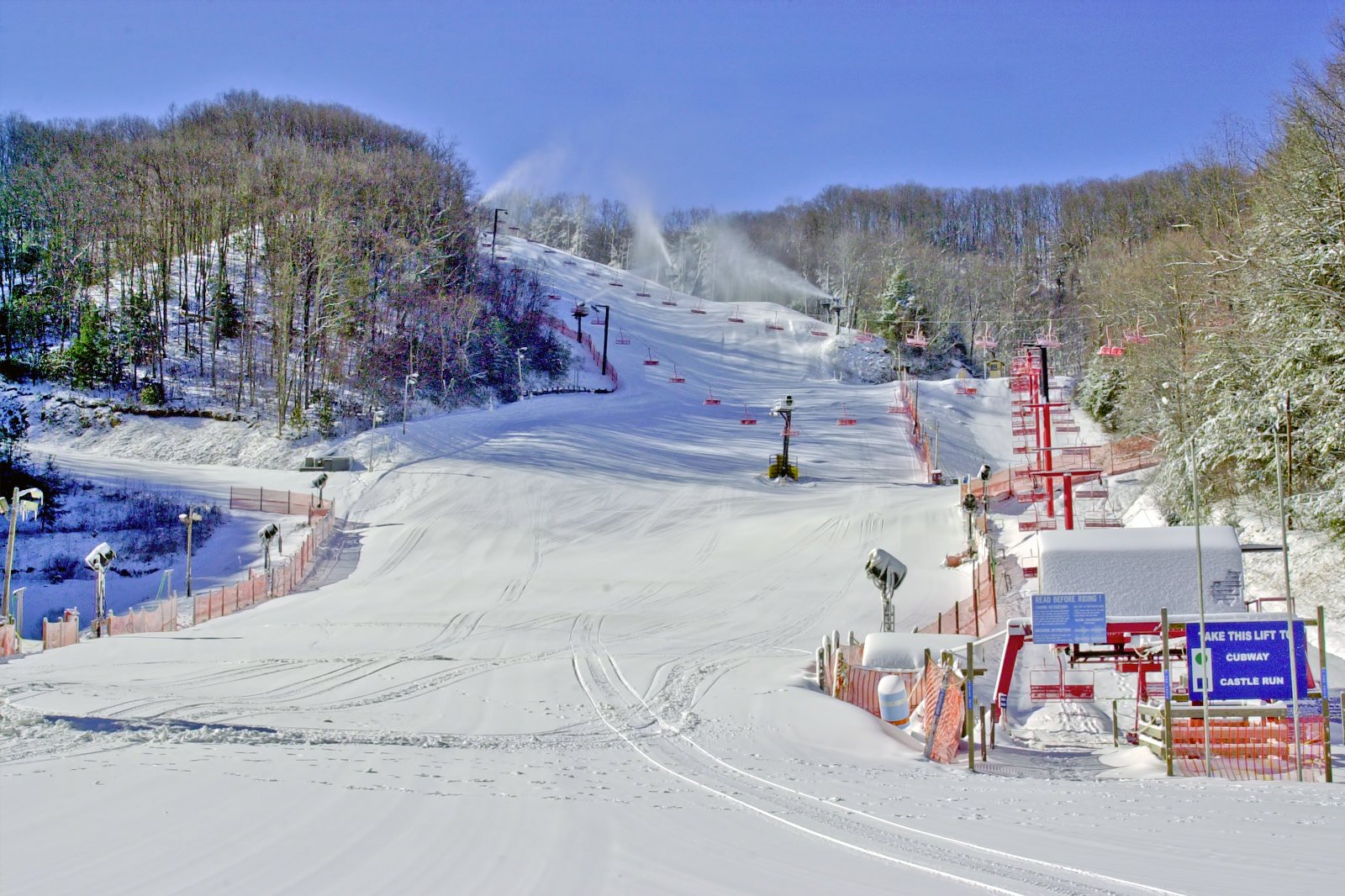 During the winter months spend the day skiing on the resort's nine slopes, or go for a heart-racing ride down the alpine slide. Ski equipment rentals and lessons are available, too. If you're not a snow-seeker there's still plenty of fun stuff to do at Ober, including a thrill-ride on the Ski Mountain roller coaster, ice skating at the indoor rink, mini-golf and water raft rides.
Parking is limited on the mountain so it's best to catch a tram ride from downtown at the Aerial Tramway terminal on 1001 Parkway – it's a scenic trip and well worth doing even if you don't plan to spend much time at the resort. Operating hours vary with the seasons.
Location: 1310 Ski Mountain Road, Gatlinburg, Tennessee
Phone: +1 865 436 5423
photo by Bryant Thomas (CC BY 3.0) modified
8
Sweet Fanny Adams Theatre
Settle in for some good laughs and music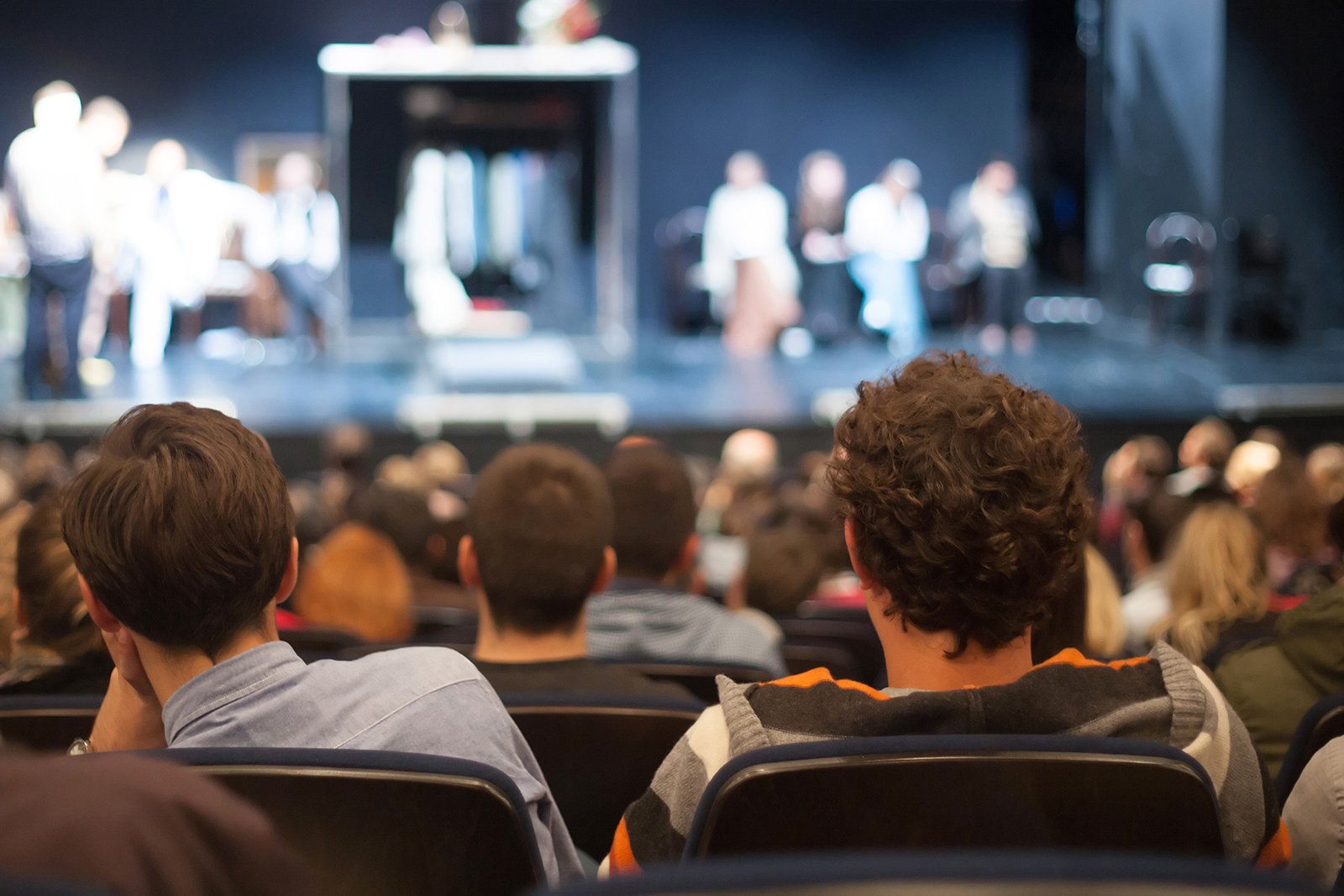 Get ready for an evening of hilarious escapism at this long-running theatre in downtown Gatlinburg. If you're searching for highbrow, serious-minded entertainment, you've come to the wrong place. Here, you'll see zesty sketch comedy shows, silly song-and-dance numbers and a whole lot of clowning around. The theatre's small but lively, with a light and friendly vaudeville vibe.
Some shows encourage audience participation, so be prepared to get called up on stage to join the fun for your 15 minutes of shame. Tickets cost around $25 and with limited seats it's best to book in advance.
Location: 461 Parkway, Gatlinburg, Tennessee
Phone: +1 865 436 4038
9
Ole Smoky Moonshine
Boozy blends with an Appalachian bite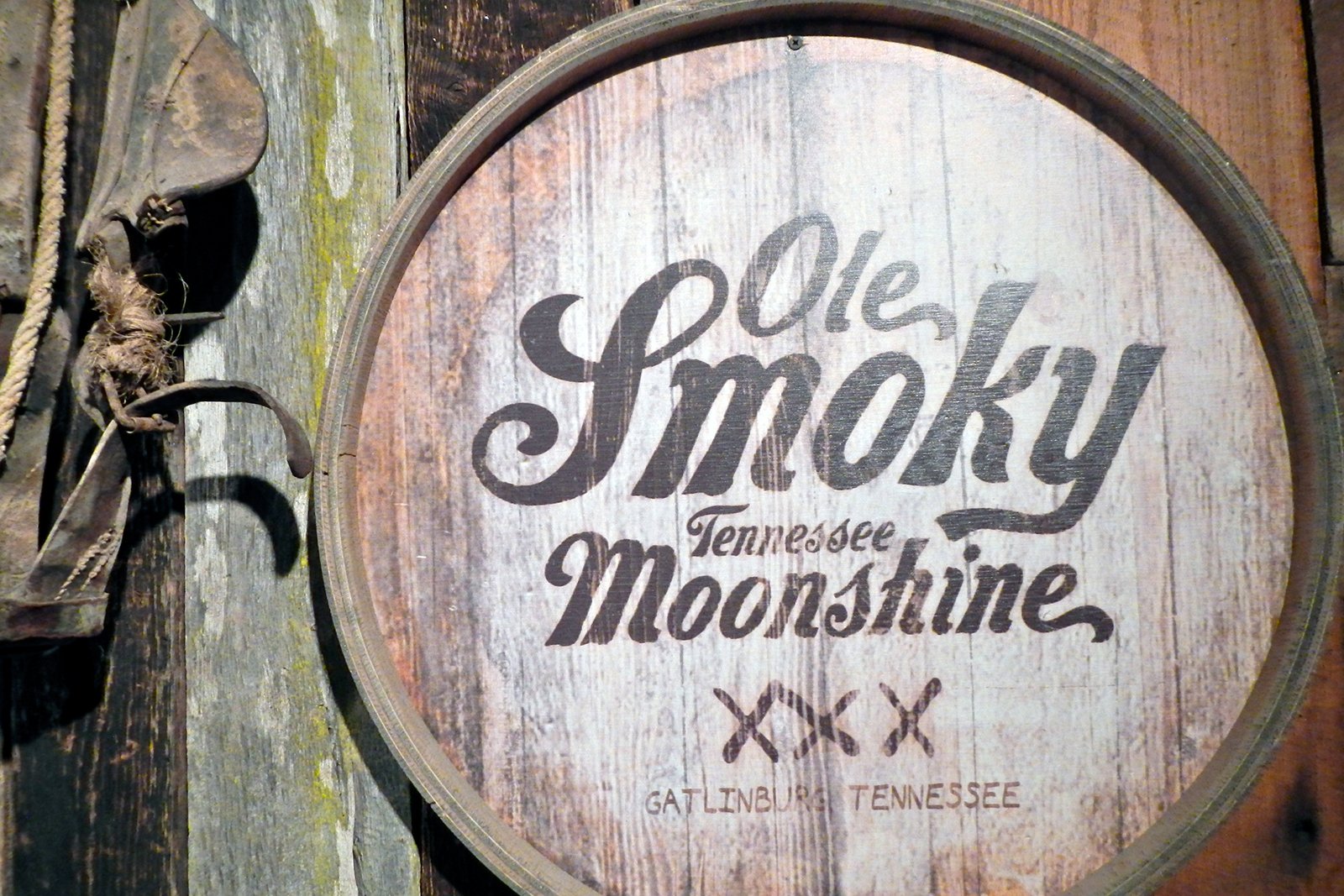 Found in downtown Gatlinburg, Ole Smoky Moonshine Distillery is where you'll discover the art of moonshine making and taste some hair-curling samples. Making and bootlegging homemade hooch was once a fine and dishonourable way for Appalachian settlers to earn a living, or at least save money as they drank themselves blind at home. These days, moonshine has emerged from the shadows as a legal – yet still robust – drink.
Ole Smoky offers some 15 samples to try including its 100-proof White Lightnin' for a real kick or flavoured blends such as watermelon, apple pie and sweet tea. The tour's free while samples are about $5 each.
Location: 903 Parkway, Gatlinburg, Tennessee
Open: Daily from 10 am to 10 pm
Phone: +1 865 436 6995
10
Pancake places
A flapjack lover's heaven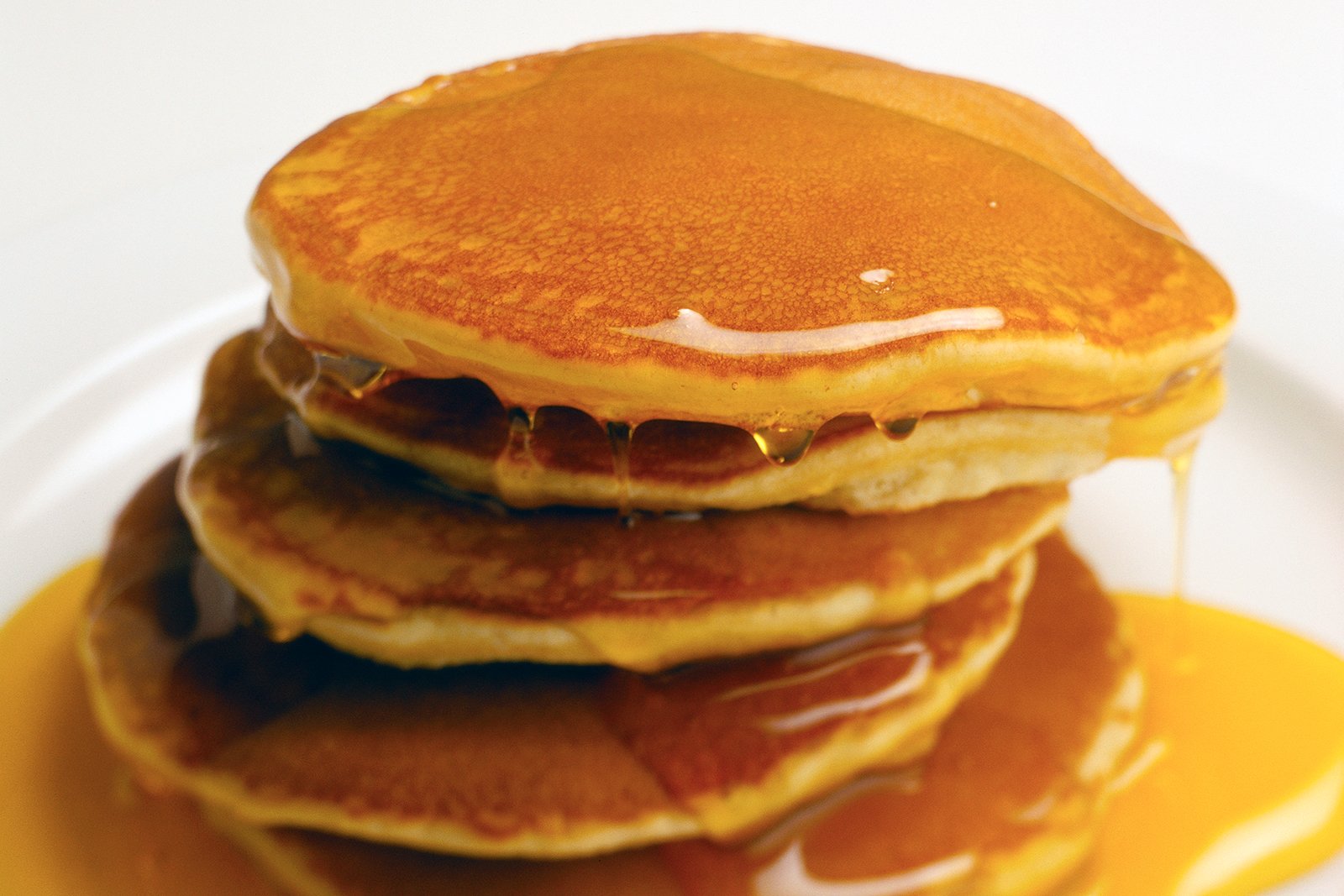 Whether you're going for a leisurely shopping trip or a tough hike through the mountains, you'll want to start your day right in Gatlinburg with a hearty pancake breakfast. Go for the basic but oh-so-tasty buttermilk pancakes with maple syrup or try something fancier with added flavourings such as apple-walnut, pecan or chocolate and whipped cream. Try to leave room for biscuits and gravy if you're up for a savoury treat.
Gatlinburg's blessed with several mouth-watering pancake places to try including Pancake Pantry and Log Cabin, both of which have been turning out delicious meals for decades.
Back to top