10 Best Things to Do in Cape May
What is Cape May Most Famous For?
Cape May is a resort town on the New Jersey coast with an intriguing blend of culture and nature to discover. If you've ever looked at a New Jersey map and wondered about the little tail at the south end jutting into the Atlantic Ocean, that's Cape May. You could easily spend days exploring beaches, parks and nature trails around the cape, known for its abundance of migrating birds and butterflies. It's also a historic area with hundreds of grand Victorian houses, many of which are restored and converted into museums, shops or restaurants.
Genteel and easygoing, Cape May is a romantic getaway and an escape from the party crowds you might find elsewhere on the Jersey shore. Here are a few ideas on things to see and do around Cape May.
What are the best things to do in Cape May?
1
Historic Cold Spring Village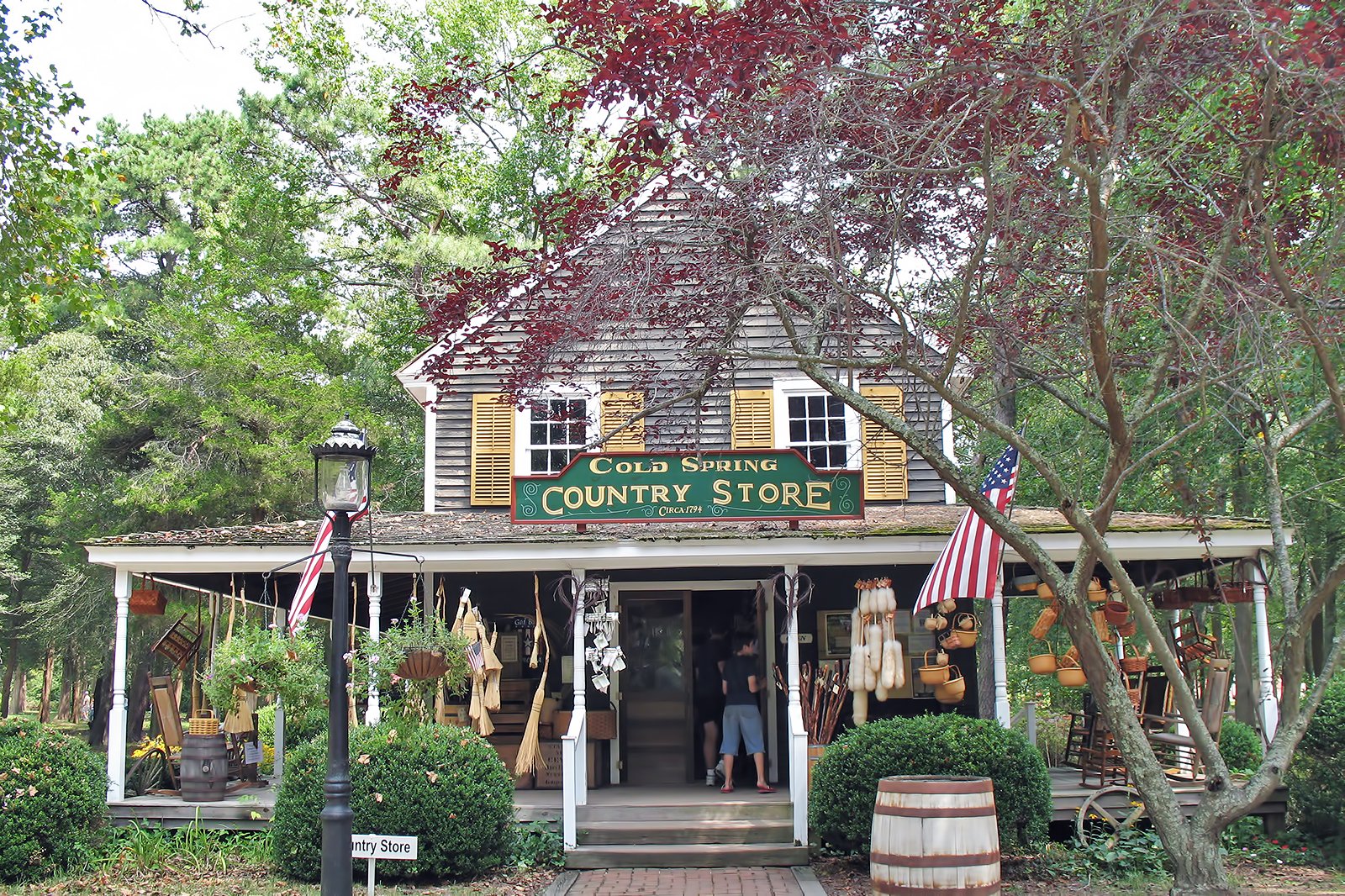 Learn what life was like for Cape May residents 200 years ago at this collection of historic buildings set on 30 acres. You'll see blacksmiths and woodworkers toiling away, as well as a host of craftspeople in period costume turning out pottery and weaving baskets. Explore the farm and take a horse-drawn wagon ride with the family.
Stepping into the past is thirsty work, so luckily there's a brewery on site to offer some refreshments. Be sure to check the village calendar for events such as fireside chats by local historians and arts and crafts fairs.
Location: 720 US 9, Cape May, New Jersey, USA
Open: Saturday and Sunday from 10 am to 4.30 pm from June 15 through September 15 (Also open Tuesday–Friday from June 25 to September 1). The brewery is open Tuesday–Saturday from 12 pm to 8 pm and Sunday from 12 pm to 6 pm.
Phone: +1 609 898 2300
photo by Jim, the Photographer (CC BY 2.0) modified
2
Cape May Point State Park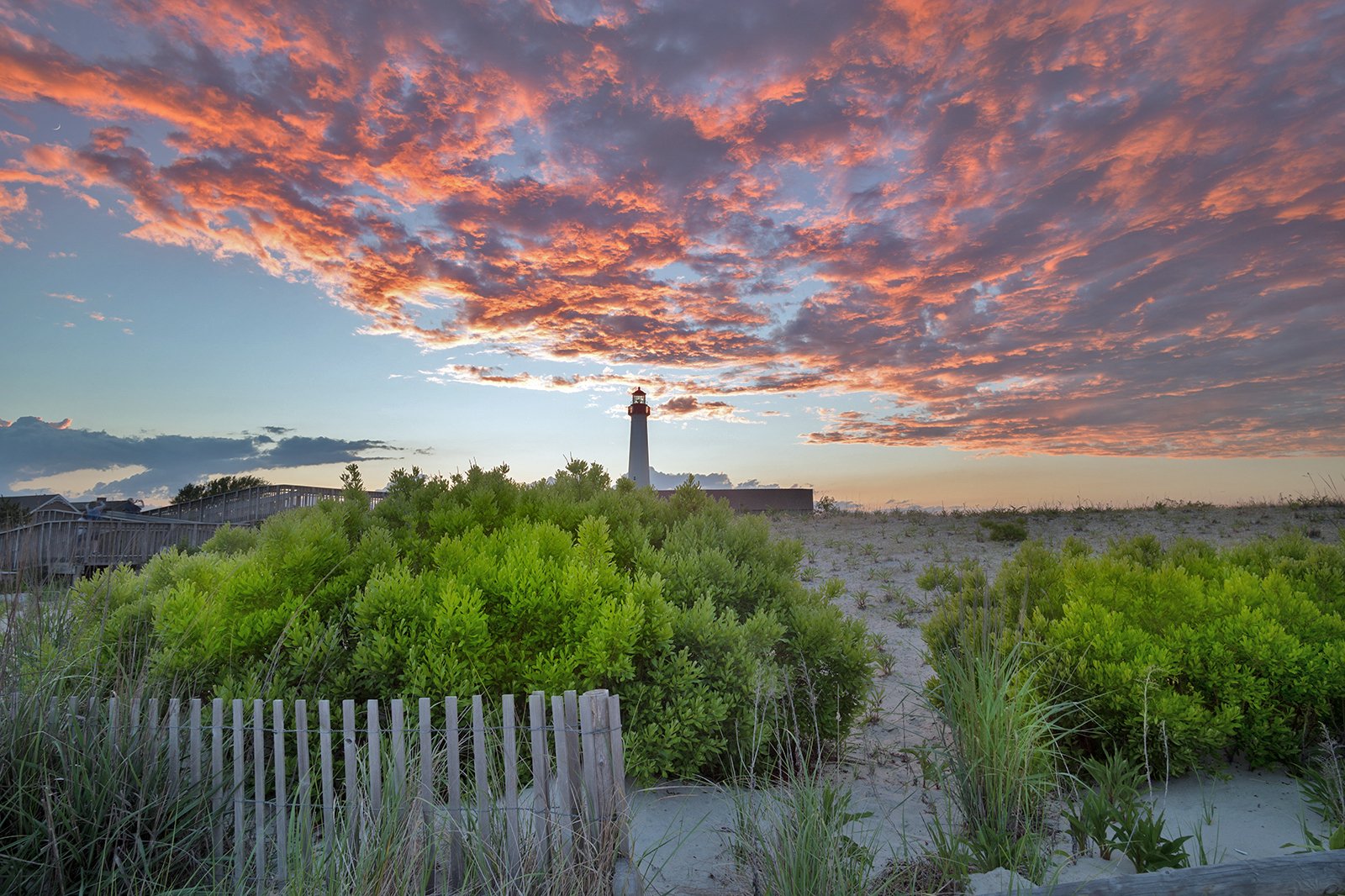 At nearly 50 metres tall, this lighthouse built in 1859 still serves as a beacon for sailors navigating off the New Jersey shore. Get ready for a workout with 199 steps to climb, with spectacular panoramic views to enjoy once you reach the top and catch your breath.
Beyond the lighthouse, the park offers tranquil beaches, dunes, marshland and forested areas to explore, as well as a park museum and the remains of a World War II bunker on the beach. Admission to the park is free while entry to the lighthouse is about $8 for adults, with discounts for kids.
Location: Lighthouse Avenue, Cape May Point, New Jersey, USA
Open: Daily from 8 am to 4 pm. The state park is open daily from dawn to dusk.
Phone: +1 609 884 2159
3
Naval Air Station Wildwood Aviation Museum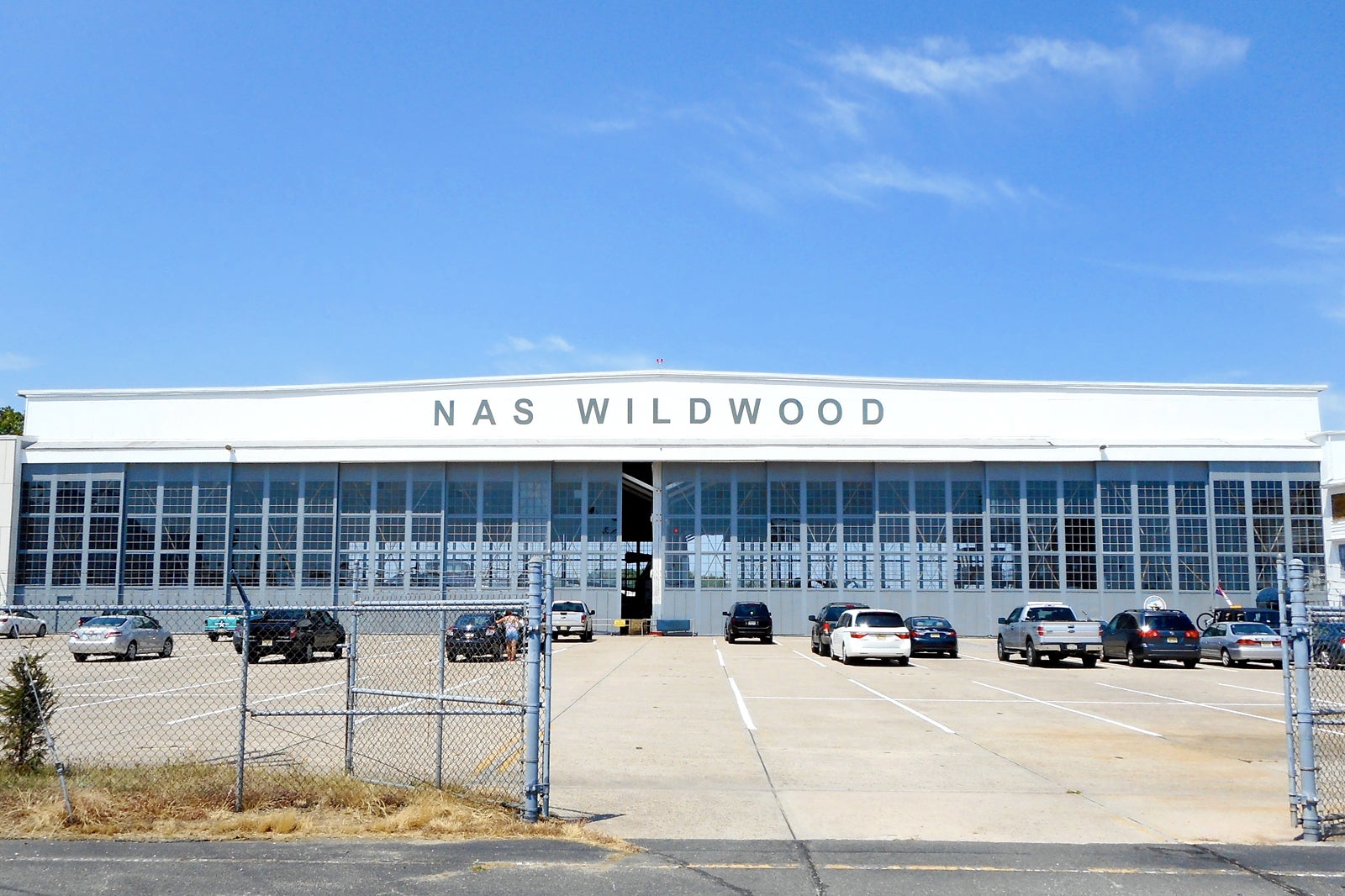 Enjoy a thrilling up-close look at some of the greatest warplanes in history at this former dive-bomber training centre turned museum. Imagine taking to the skies in a modern F-16 fighter jet, a 1940s propeller biplane like the PT-17 Boeing-Stearman or the TBM Avenger, a torpedo-bomber used during WWII – just a few of the dozens of aircraft found here.
Visit the Radio Room and 1940s Room to see vivid displays of daily life and communications during those wartime years. There's plenty for the kids to do here, too, with fun hands-on activities to try including a Coast Guard aircraft simulator.
Location: 500 Forrestal Road, Cape May Airport, New Jersey, USA
Open: Monday–Friday from 9 am to 4 pm
Phone: +1 609 886 8787
photo by Smallbones (CC0 1.0) modified
4
Mid-Atlantic Center for Arts & Humanities trolley tours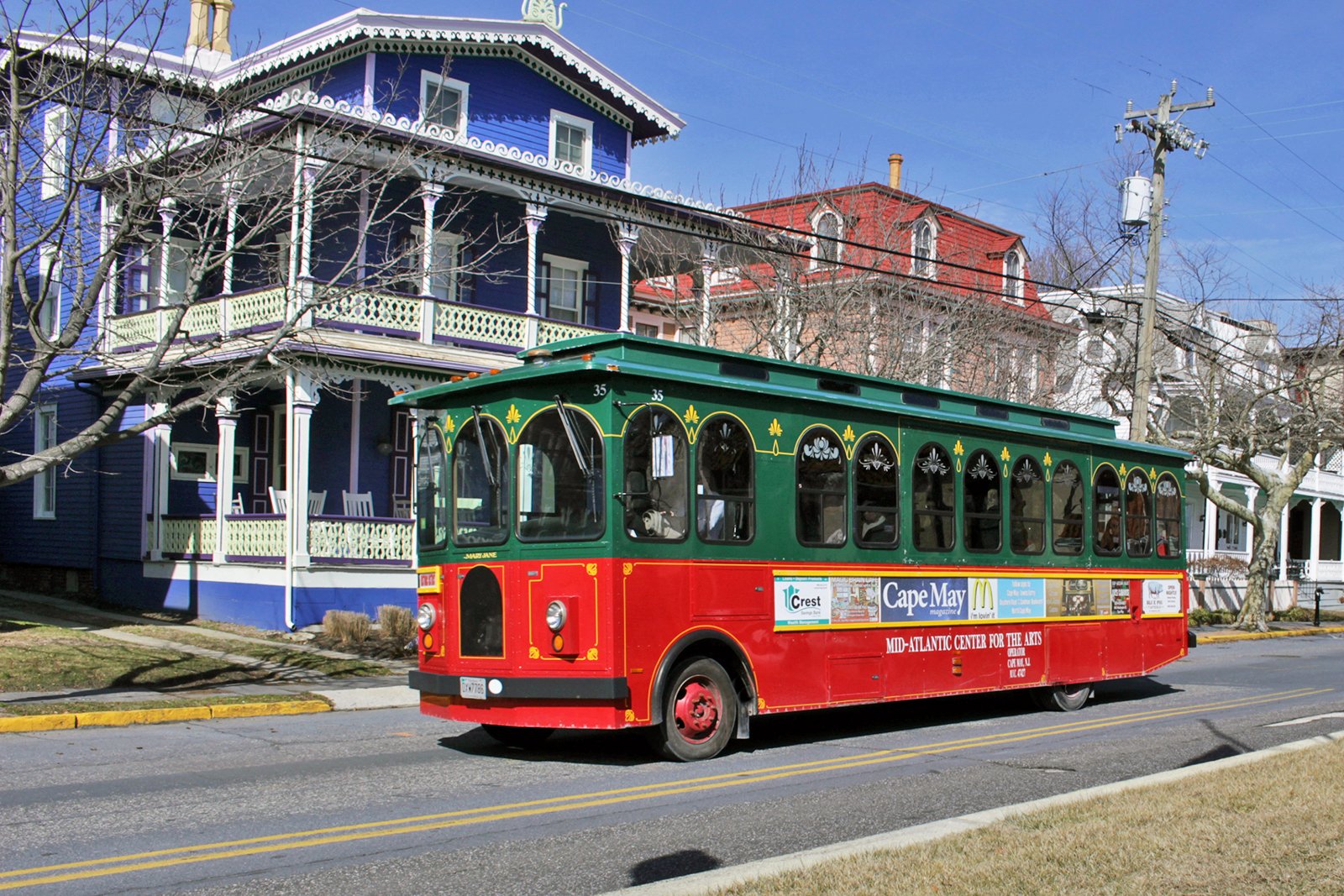 The Mid-Atlantic Center for Arts & Humanities (MAC) runs several trolley tours offering lively insights into Cape May history and culture. Its Mansions by the Sea tour takes you to some of the beautifully restored 19th-century Victorian buildings that Cape May is famous for, including the Emlen Physick Estate museum.
Join the Underground Railway tour to learn about the historic role of Cape May for freedom-seekers during the days of slavery. Or try a spooky tour to hear tales of ghosts and paranormal activity around Cape May. Tours run year-round, with tickets at about $12 for adults and discounted rates for kids.
Location: Mid-Atlantic Center for the Arts & Humanities, 1048 Washington St, Cape May, New Jersey, USA (Buy tickets at the Information Booth at Washington Street Mall)
Phone: +1 609 884 5404
5
Cape May Bird Observatory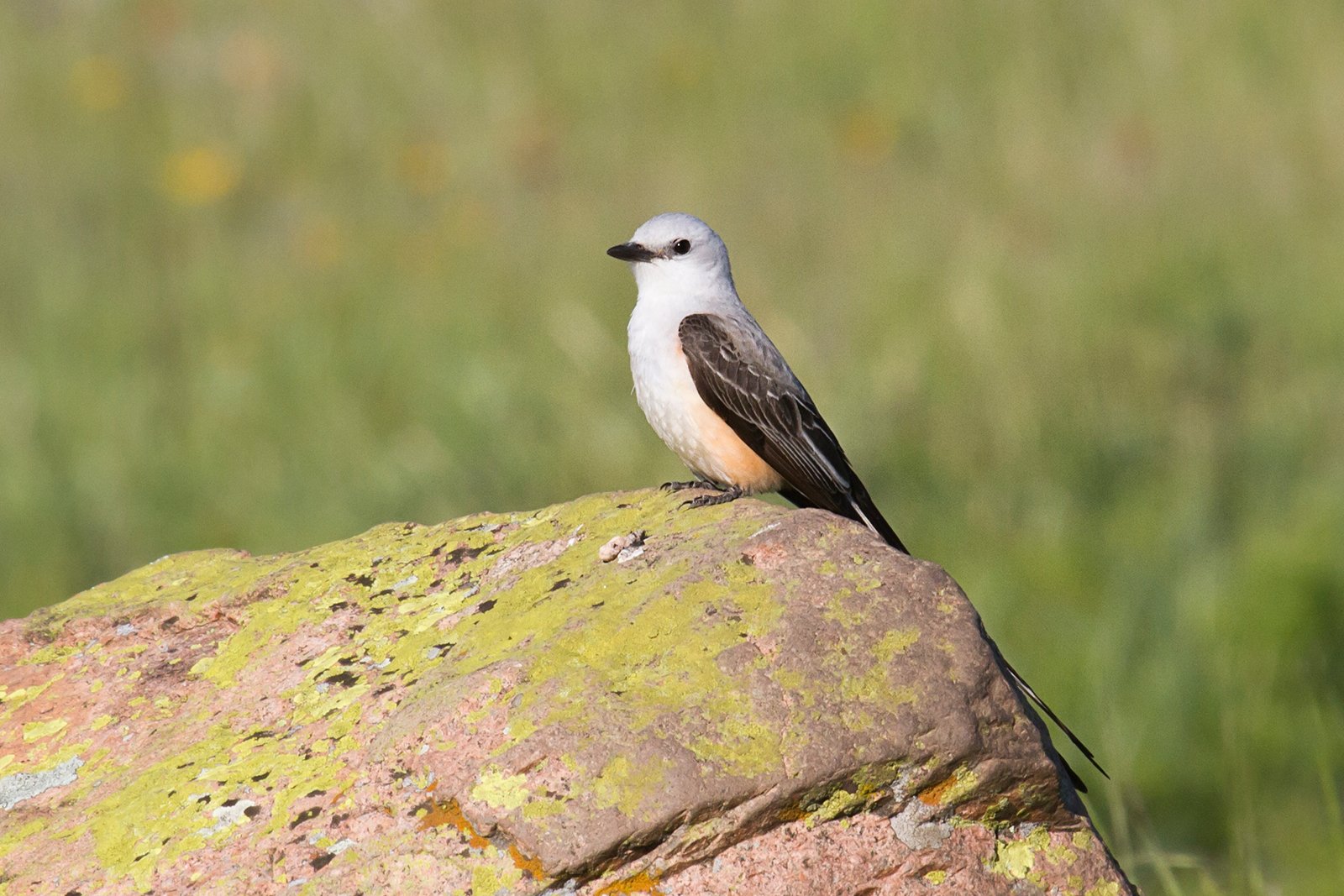 Birdwatching fanatics, get your checklists ready! If you have more than a passing interest in birdwatching, you'll know that Cape May is a dream destination, being a popular stopping point for birds on their migratory journeys. If thoughts of catching sight of a Scissor-tailed Flycatcher or hearing the chirpy whistles of a Yellow-breasted Chat get you excited, then a birdwatching jaunt around Cape May is a must.
Cape May Bird Observatory, set up by the New Jersey Audubon Society, has a centre where you'll find a wealth of birdwatching information and gear, or you could join its weekly birding walks and other nature activities that run year-round.
Location: Cape May Bird Observatory - Northwood Center, 701 E Lake Dr, Cape May Point, New Jersey, USA
Open: Daily from 9:30 am to 4:30 pm (closed Tuesdays from November through March). Closed for holidays
Phone: +1 609 884 2736
photo by Larry Smith (CC BY 2.0) modified
6
Go for an antique treasure hunt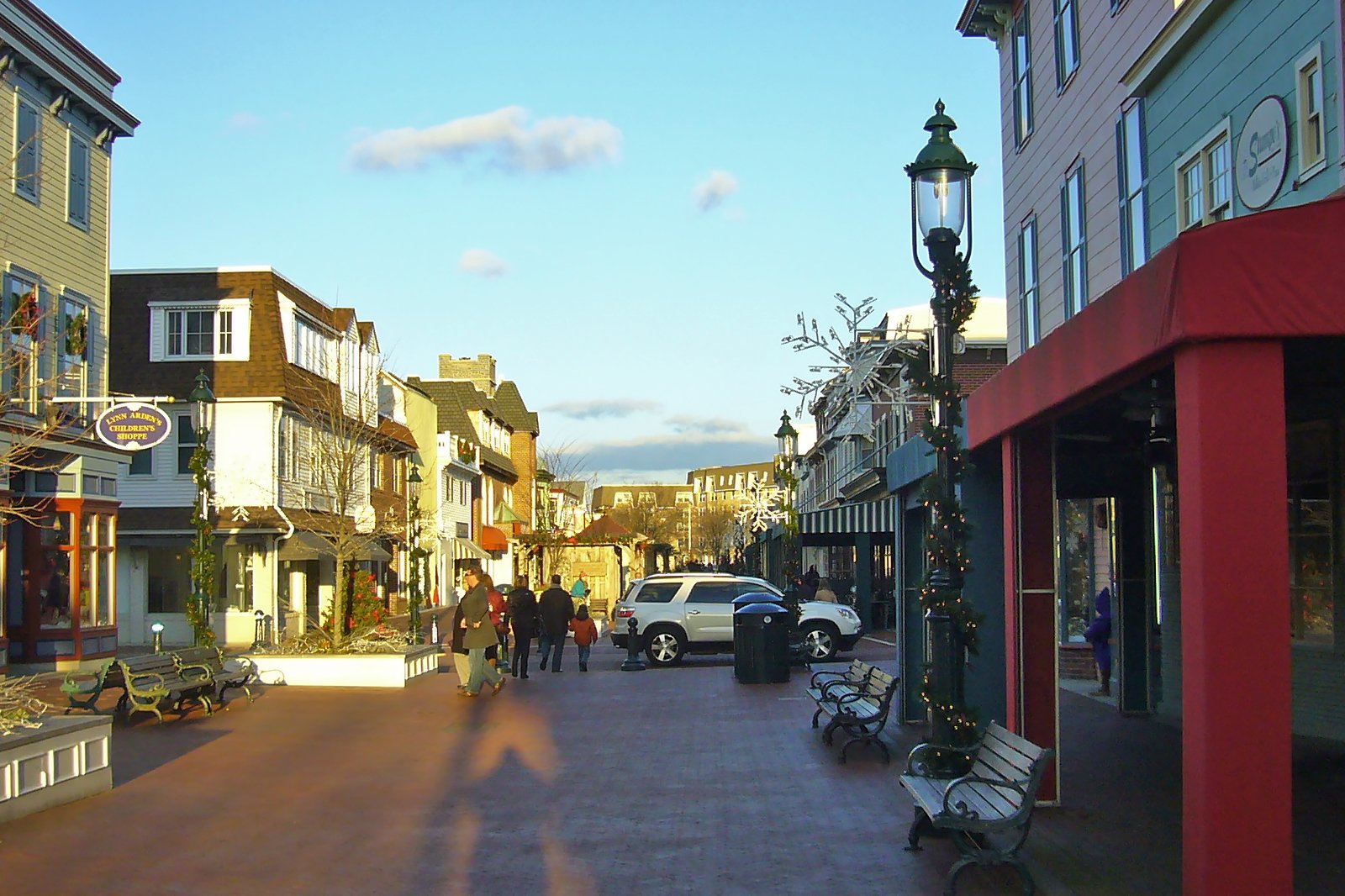 With its quaint boutique stores in Victorian buildings and the popular Washington Street Mall, Cape May is a shopper's heaven. And if you're in search of vintage items or an unusual gift, you'll have more than 50 antique shops to check out as well.
Antique shops are found everywhere around Cape May but if you're short on time then head to Route 9, known locally as 'antiques alley'. For a good variety of antiques and local arts and crafts, visit West End Garage on W Perry Street. Another one-stop shop is Cape May Antique Center along Route 109, with 70 vendors selling everything from retro dishware to antique toys to hand-carved furniture.
photo by Staib (CC BY-SA 3.0) modified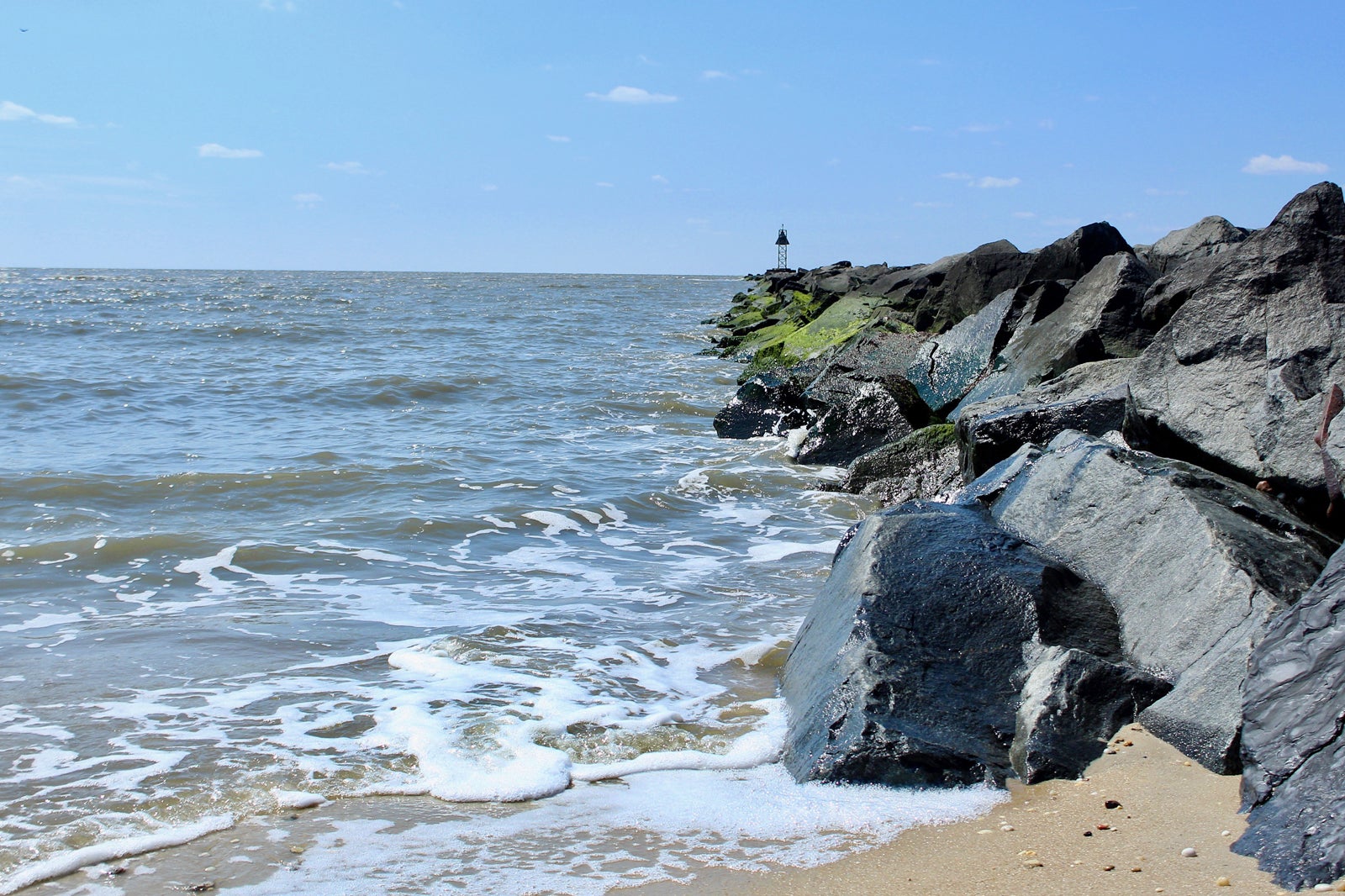 Higbee Beach is a protected area with a sandy beach that stretches for more than 2 kilometres along Delaware Bay. Getting here is a bit of a journey, with some pot-holed roads to drive down and a wooded path to navigate by foot before reaching you reach the beach.
Spend an afternoon strolling along the beach in search of crabs, turtles and seashells, or explore the trails inland leading through forest and marshlands. Linger on in the evening to watch the sun set over the bay. Fun fact: Higbee Beach was once a haven for nudist bathers but this was outlawed in the 1990s.
Location: Cape May, NJ 08204, USA
8
Humpbacks whale watching cruises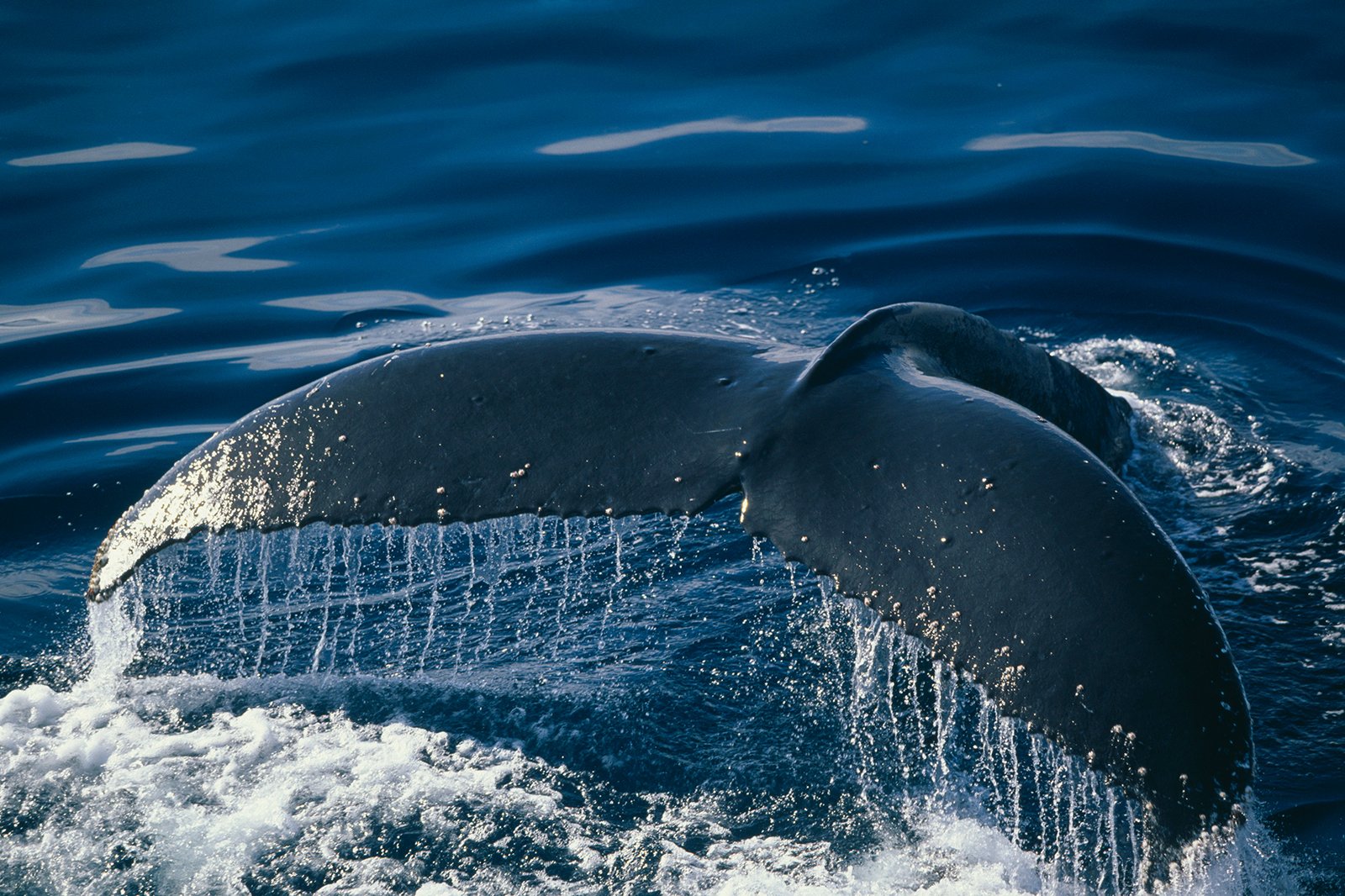 It's one of those iconic scenes of the sea: a humpback whale breaches the water's surface then does a masterful flip and tail splash before sinking back into the ocean's depths. Such a scene is not limited to a National Geographic special but something you might get to see – live and up close – off the coast of Cape May. You'll see not only humpback whales, but there's a chance to spot finback, minke or right whales, plus dolphins, sea turtles and many sea birds. Sightings are possible year-round but most local boat operators offer tours during the months of March to November.
9
Washington Inn heritage house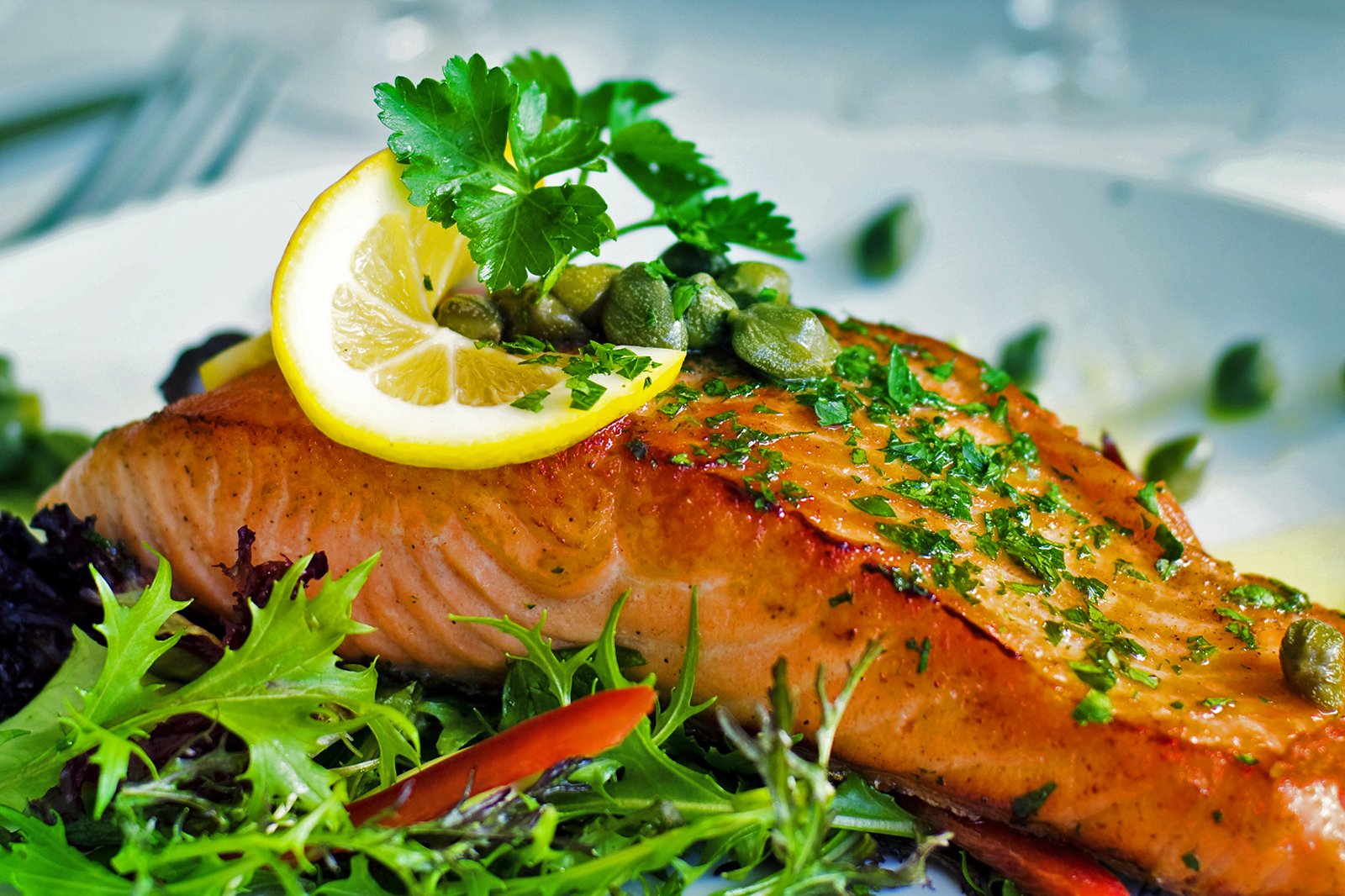 First built in the mid-1800s, the Washington Inn with its grand three-storey columns was originally designed to resemble George Washington's Mount Vernon plantation house. More than two centuries later, the mansion's been transformed into a restaurant that's now a coveted spot for fine wine and American cuisine in an elegant setting. Visit the Wine Bar on a Friday to enjoy "5 for Friday" price specials on wine, cocktails and appetizers. Be sure to try the fresh oysters plucked from Delaware Bay and one of the wines sourced from a local Cape May vineyard, though there's an extensive list of labels from around the world as well.
Location: 801 Washington Street, Cape May, New Jersey, USA
Open: Daily in June, July and August from 5 pm to 9 pm (Saturdays till 9.30 pm). For other months, check the restaurant's schedule for opening days.
Phone: +1 609 884 5697
10
Catch a local live theatre show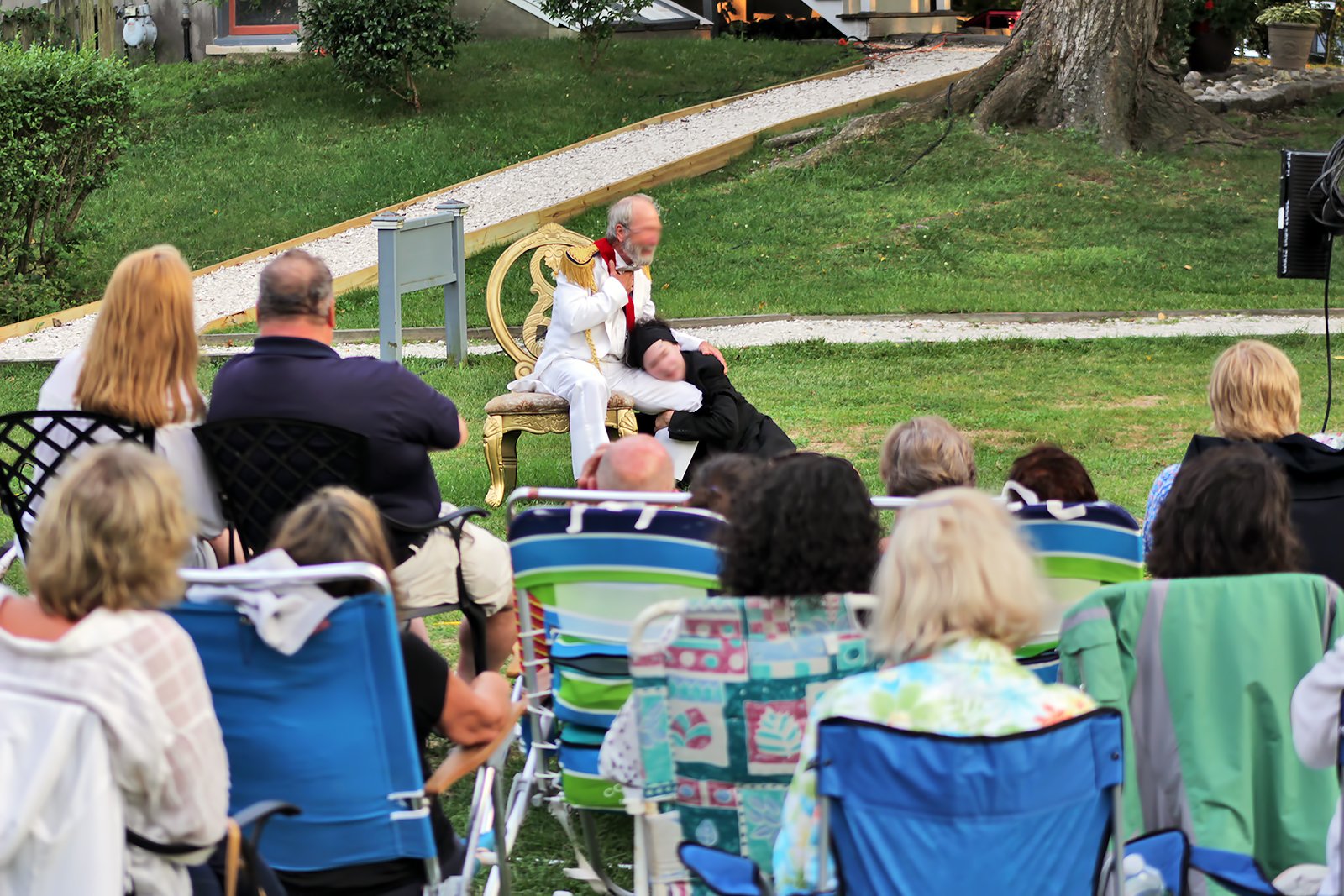 Cape May's seaside community is a haven for live theatre, with two production companies putting on plays and theatrical events year-round. Cape May Stage is found in the historic district at the Robert Shackleton Playhouse, a former church, on Lafayette Street. Award-winning actors and playwrights have taken the stage here, offering a mix of traditional and contemporary shows.
East Lynne Theater Company stages some more daring performances as well as timeless classics, mostly at the First Presbyterian Church of Cape May on Hughes Street. Release your inner thespian by joining one of its Murder Mystery Weekends or other audience-participation events.
Back to top