13 Places to Learn Something New in Miami
Miami's Arts and Culture Venues
Miami may have a reputation as a sprawling party zone with the emphasis firmly on neon-lit hedonism, but it's also a bit of a cultural treasure trove. The city is painted with the brushstrokes of multiculturalism, making it a melting pot of influences, flavours, and vibrant art and cultures.
As Miami Beach's cosmopolitan profile has increased in recent years, so have its cultural offerings. You can spend your time strolling through the intriguing and provocative collections of area museums, catch an opera in a historic theatre, or take in an orchestra performance while reclining on a park lawn with a drink in hand. From creative street artists to world-renowned dance and theatre companies, Miami offers an abundance of options that celebrate diverse cultures and perspectives. Check them out below.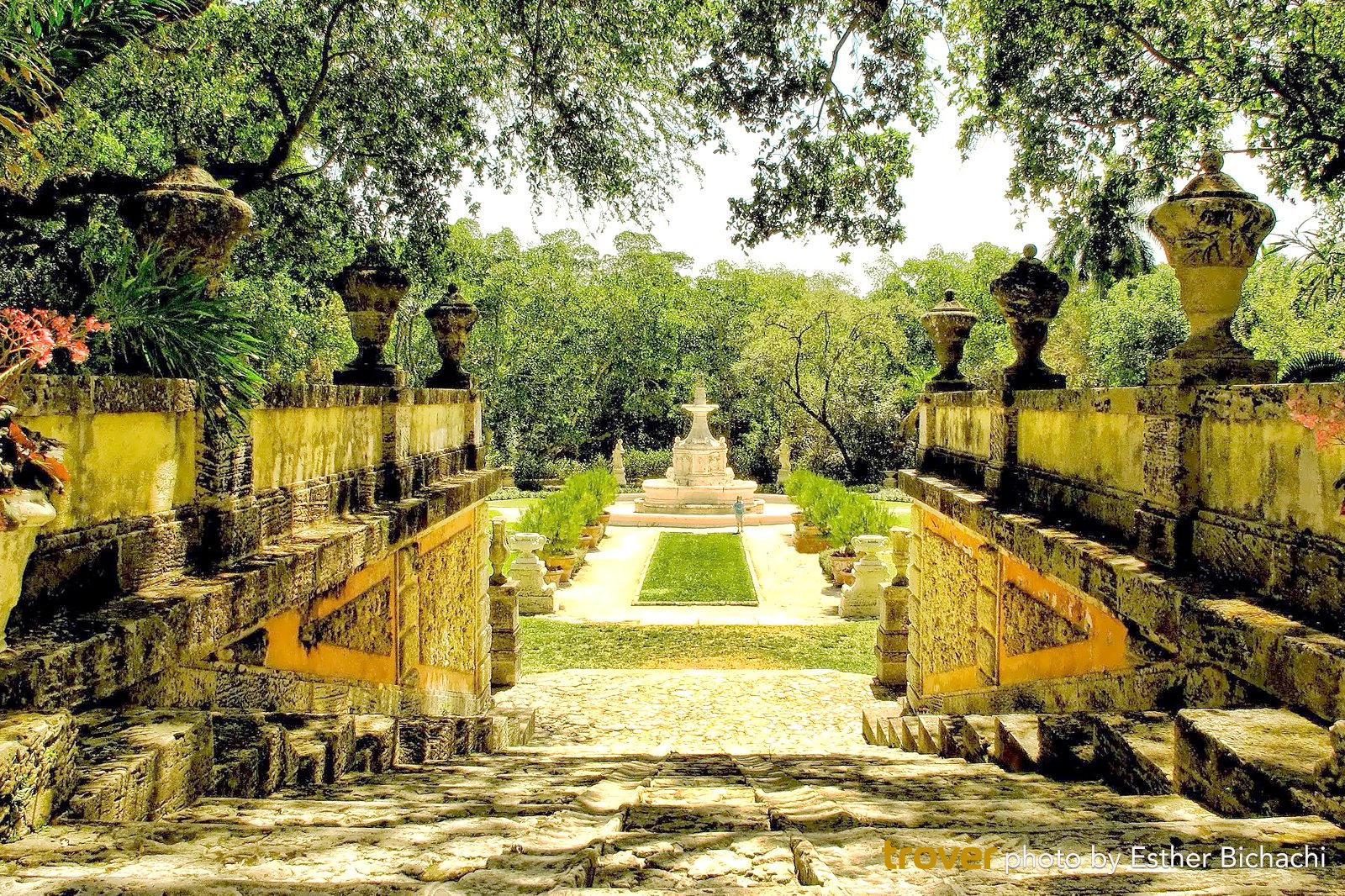 Decorated with gushing fountains, and the waxy petals of orchids, Vizcaya Museum & Gardens is Miami's answer to the Palace of Versailles. Beautifully landscaped gardens, with a European flavour to them, surround this mansion, which was donated to the people of Miami by James Deering's family. Inside is just as colourful with its collection of ornate Italian furniture, but you'll want to visit during an evening concert to experience the true magic of this museum. Sit back, as a singer's voice echoes harmoniously around the softly-lit, flower-tangled courtyard.
Location: 3251 S Miami Ave, Miami, FL 33129, USA
Open: Wednesday–Monday from 9.30am to 4.30pm (closed on Tuesdays)
Phone: +1 305-250-9133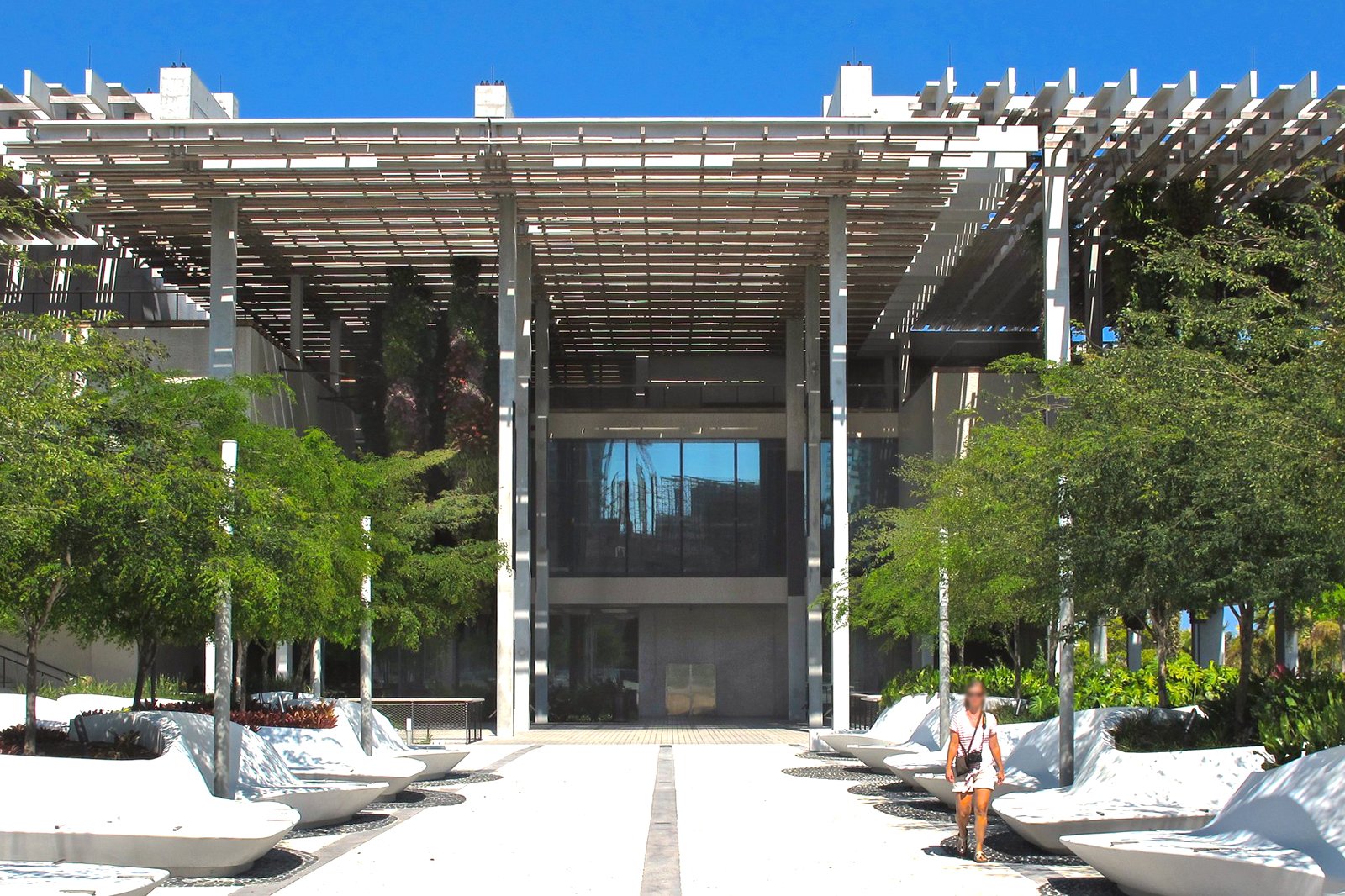 Surrounded by waving palm trees, and offering views of the rippling blue water outside, this modern Herzog and de Meuron designed building is quintessential Miami. The airy building houses boundary-smashing contemporary art, and the spacious design gives every piece room to breathe. Let the museum's bizarre sculptures and abstract video art assault your senses, before enjoying a relaxing cocktail or meal in the chilled bar and restaurant, which overlooks the harbour outside.
Location: 1103 Biscayne Blvd, Miami, FL 33132, USA
Open: Friday–Tuesday from 10am to 6pm, Thursdays from 10am to 9pm (closed on Wednesdays)
Phone: +1 305-375-3000
photo by John Zacherle (CC BY-SA 2.0) modified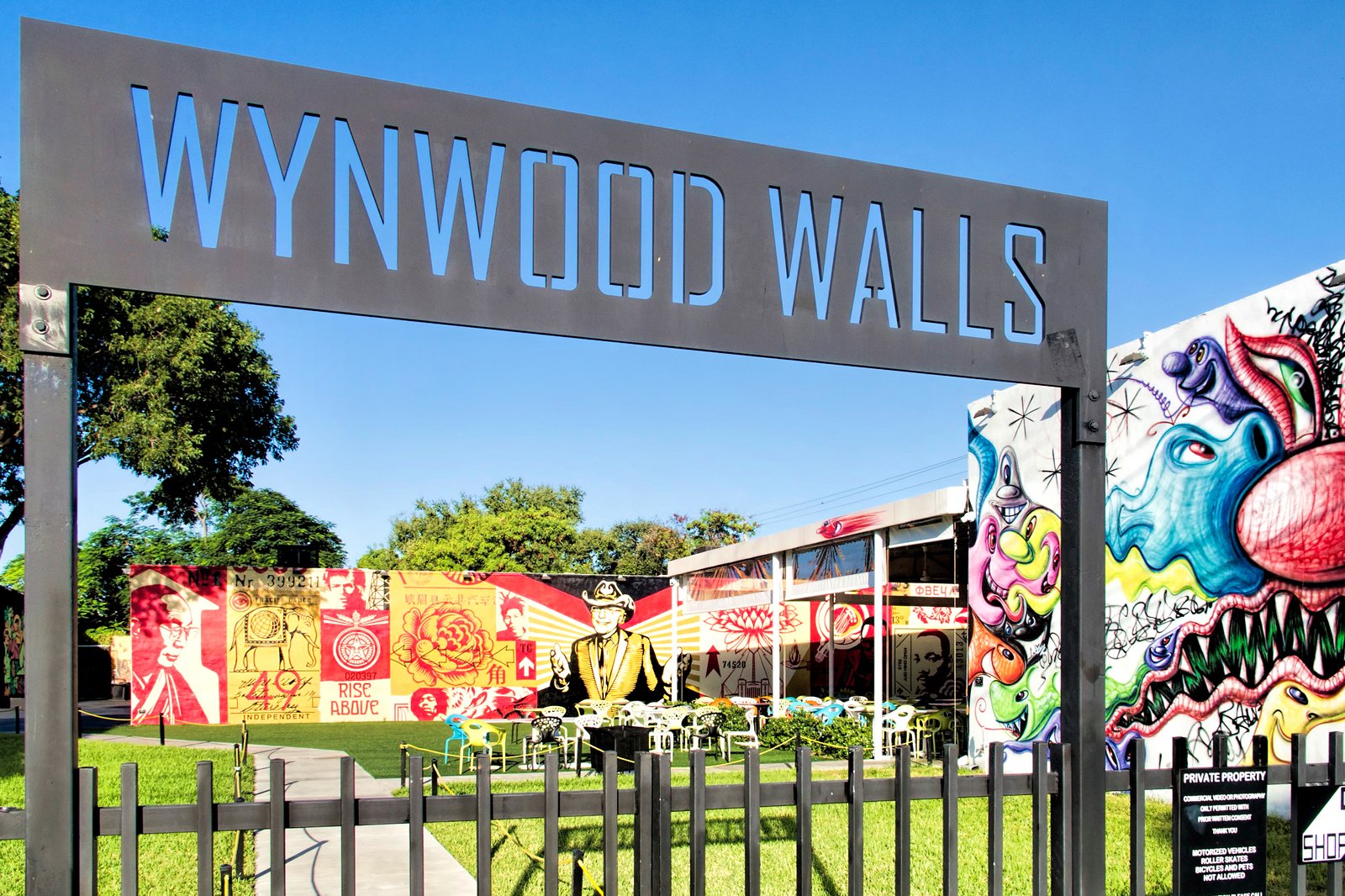 Engage in a passionate debate over the value of graffiti as art at this modern, outdoor exhibit. Blocks of colour, provocative political images, and satirical jabs at everything from the government to the media have been carefully daubed onto these walls, transforming rundown relics into ever-changing canvases. Wander between the illuminated exhibits, on what the organisers call a "street art safari", to appreciate the creativity and beauty of these artworks in a whole new light.
Location: 2520 NW 2nd Ave, Miami, FL 33127, USA
Open: Monday–Thursday from 10.30am to 11.30pm, Friday–Saturday from 10.30am to midnight, Sunday from 10.30am to 8pm
Phone: +1 305-531-4411
photo by Dan Lundberg (CC BY-SA 2.0) modified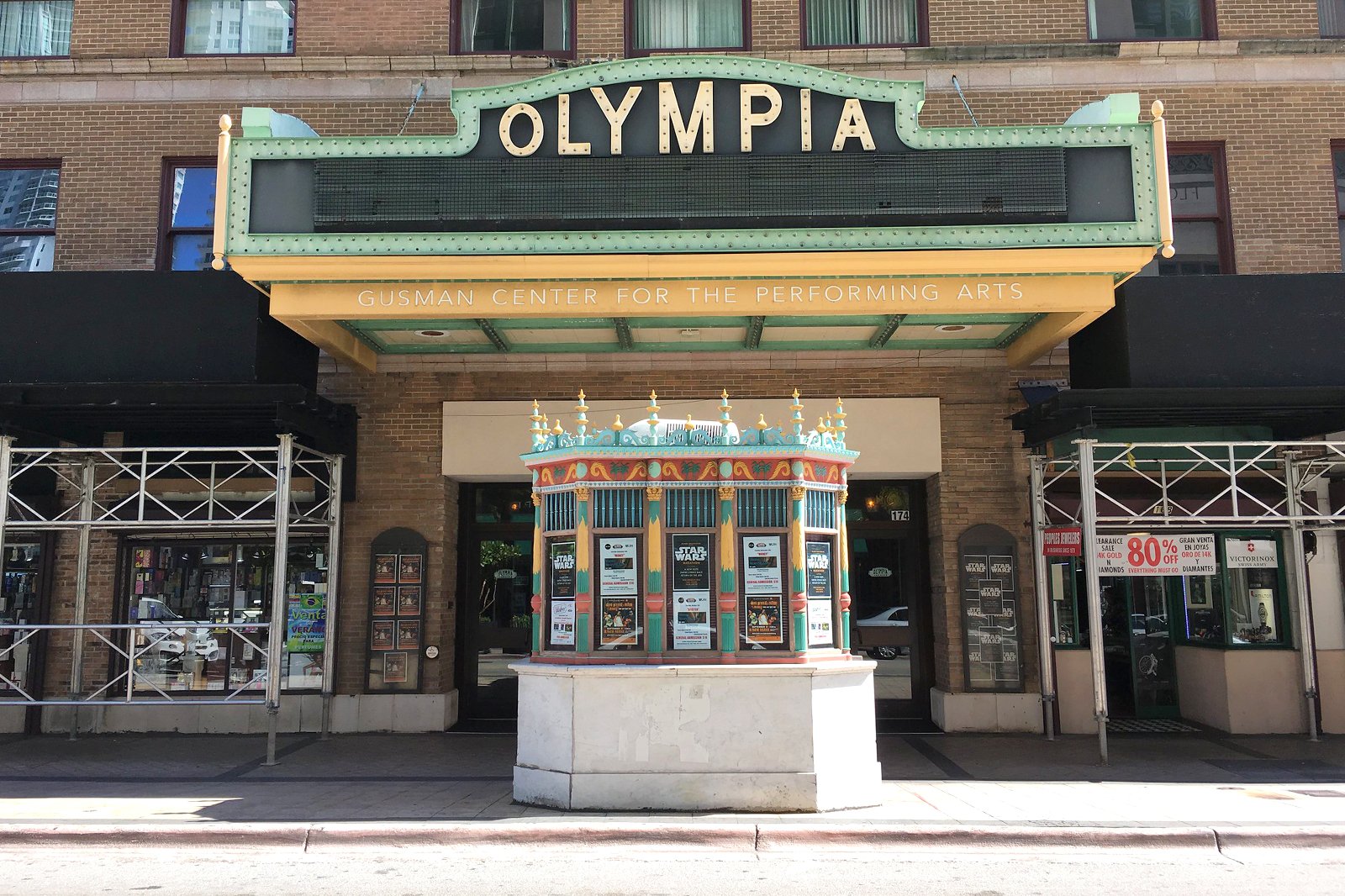 Olympia Theatre at Gusman Centre
You'll wonder whether you've come to the wrong place as you arrive outside this theatre's rather tired outer facade. Take your seat, however, and your doubts will quickly evaporate, as the stunning interior reveals itself, and you sit below a roof that glitters with stars. Moorish arches and sculpted dragon heads decorate the balconies of this stunning theatre, while fantastic acoustics add to the fully immerse experience.
Location: 174 E Flagler St, Miami, FL 33131, USA
Phone: +1 305-374-2444
photo by Phillip Pessar (CC BY 2.0) modified
You'll bounce with excitement as you arrive at the American Airlines Arena, ready to watch the Miami Heat put on a scorching display on the basketball court. The atmosphere crackles when almost 20,000 people are packed into its steep terraces, and you'll get the chance to see some of the NBA's top stars lighting up the court, and rattling in unlikely 3-pointers. The arena also draws some of the world's top singers and performers, who never fail to get the crowd buzzing.
Location: 601 Biscayne Blvd, Miami, FL 33132, USA
Phone: +1 786-777-1000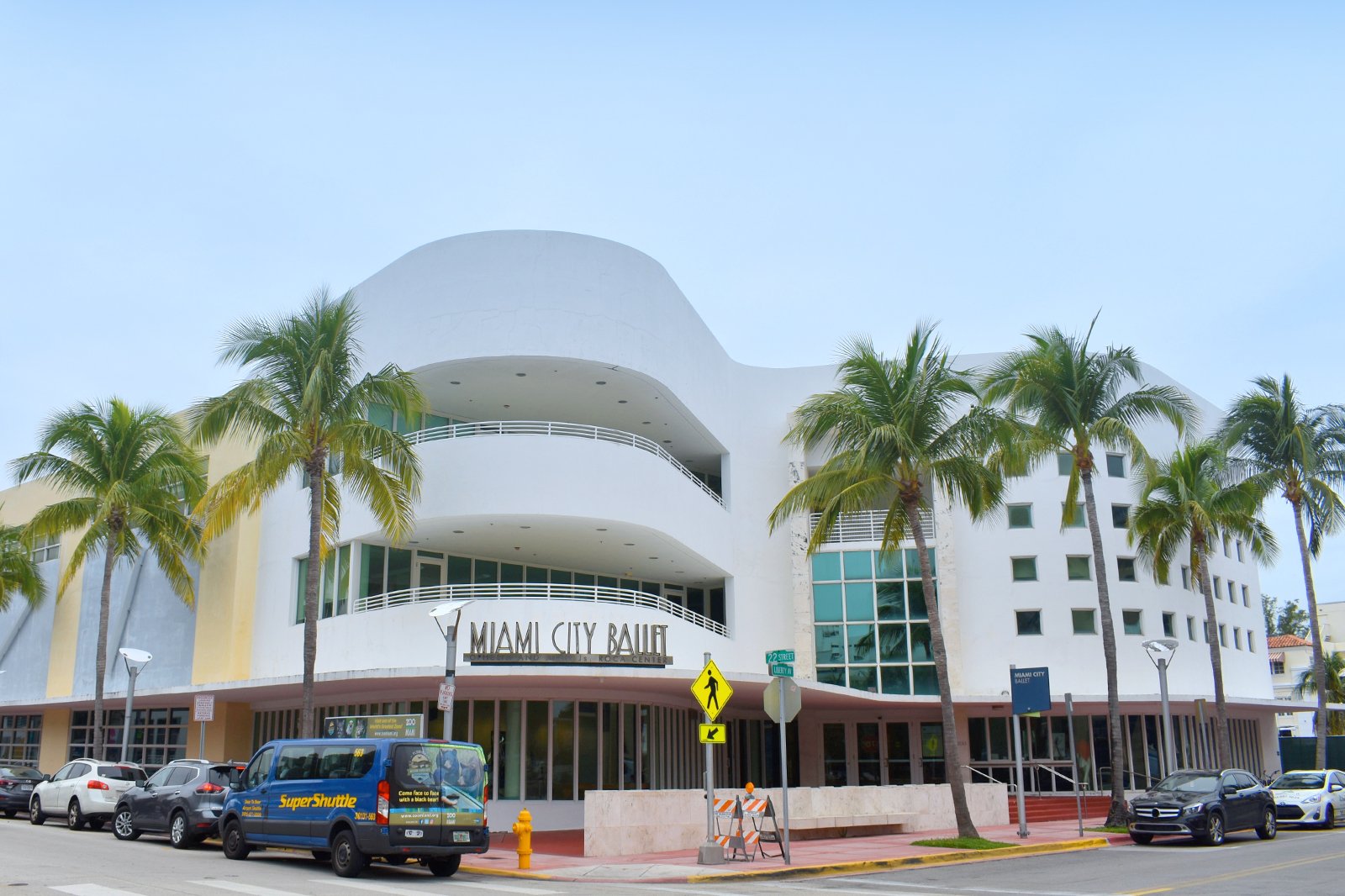 Founded by a former New York City Ballet principal dancer, the company has strong roots in classic as well as modern productions that fuse dance with visual art. The company offers a repertoire that includes the classic choreography of George Balanchine, as well as more modern pieces by Twyla Tharp and Justin Peck.
Location: 2200 Liberty Ave, Miami Beach, FL 33139, USA
Phone: +1 305-929-7010
photo by Tamanoeconomico (CC BY-SA 4.0) modified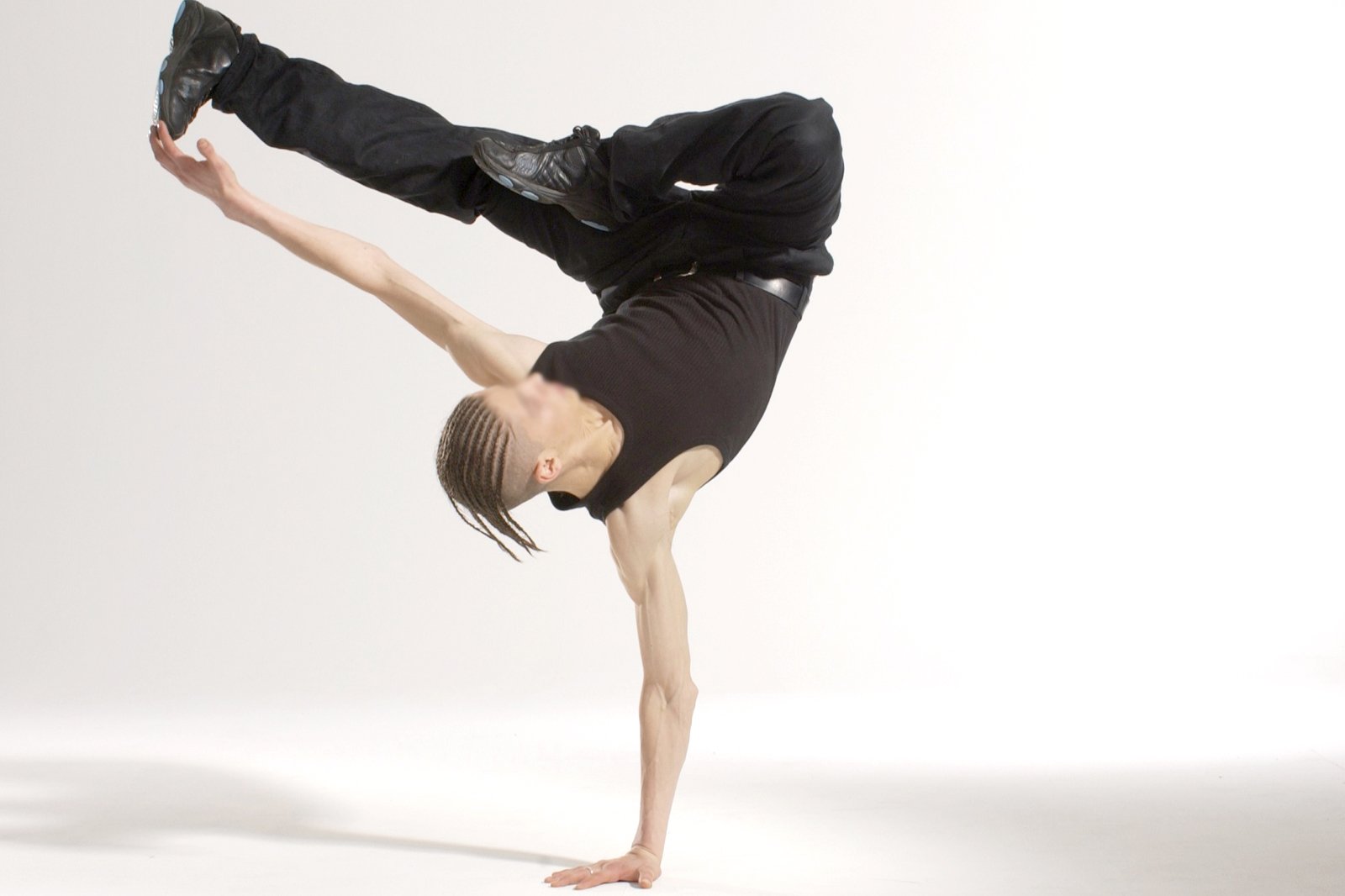 A contemporary dance company, Momentum produces works created mainly by Florida choreographers and shown in locations around the Southeast. The company also produces the annual multi-genre Miami Dance Festival.
Location: 3601 S Miami Ave, Miami, FL 33133, USA
Phone: +1 305-858-7002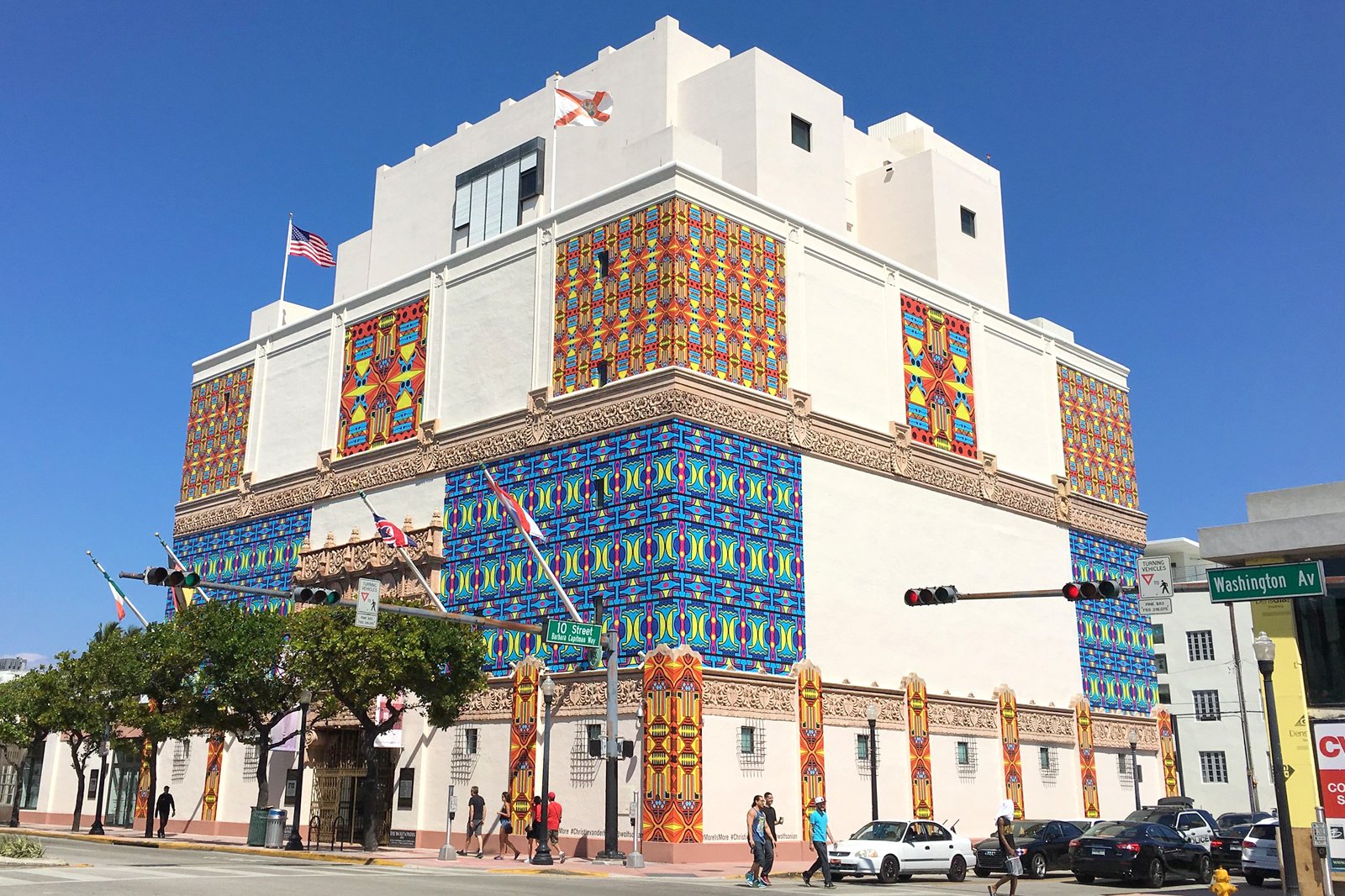 Adrienne Arsht Centre for the Performing Arts of Miami-Dade County
Miami's most significant cultural venue and a leader in promoting local artists, the Arsht Center hosts one of the largest jazz series in South Florida and one of the biggest flamenco festivals on the East Coast.
Location: 1300 Biscayne Blvd, Miami, FL 33132, USA
Phone: +1 305-949-6722
photo by Phillip Pessar (CC BY 2.0) modified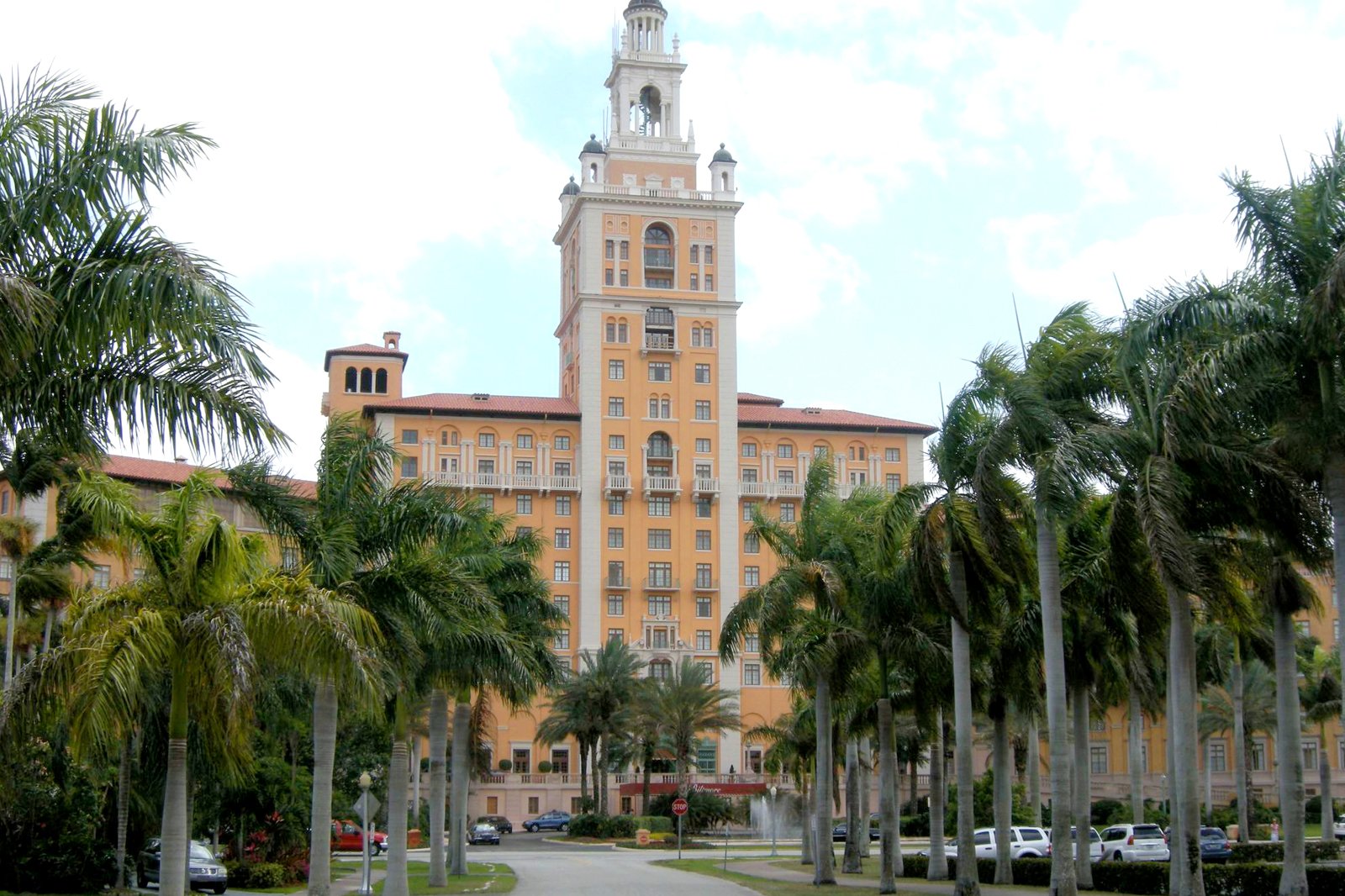 GableStage at the Biltmore
Located in the historic Biltmore Hotel, GableStage is renowned for producing innovative plays that address current issues and ideas.
Location: 1200 Anastasia Ave #230, Coral Gables, FL 33134, USA
Phone: +1 305-445-1119
photo by Milan Boers (CC BY 2.0) modified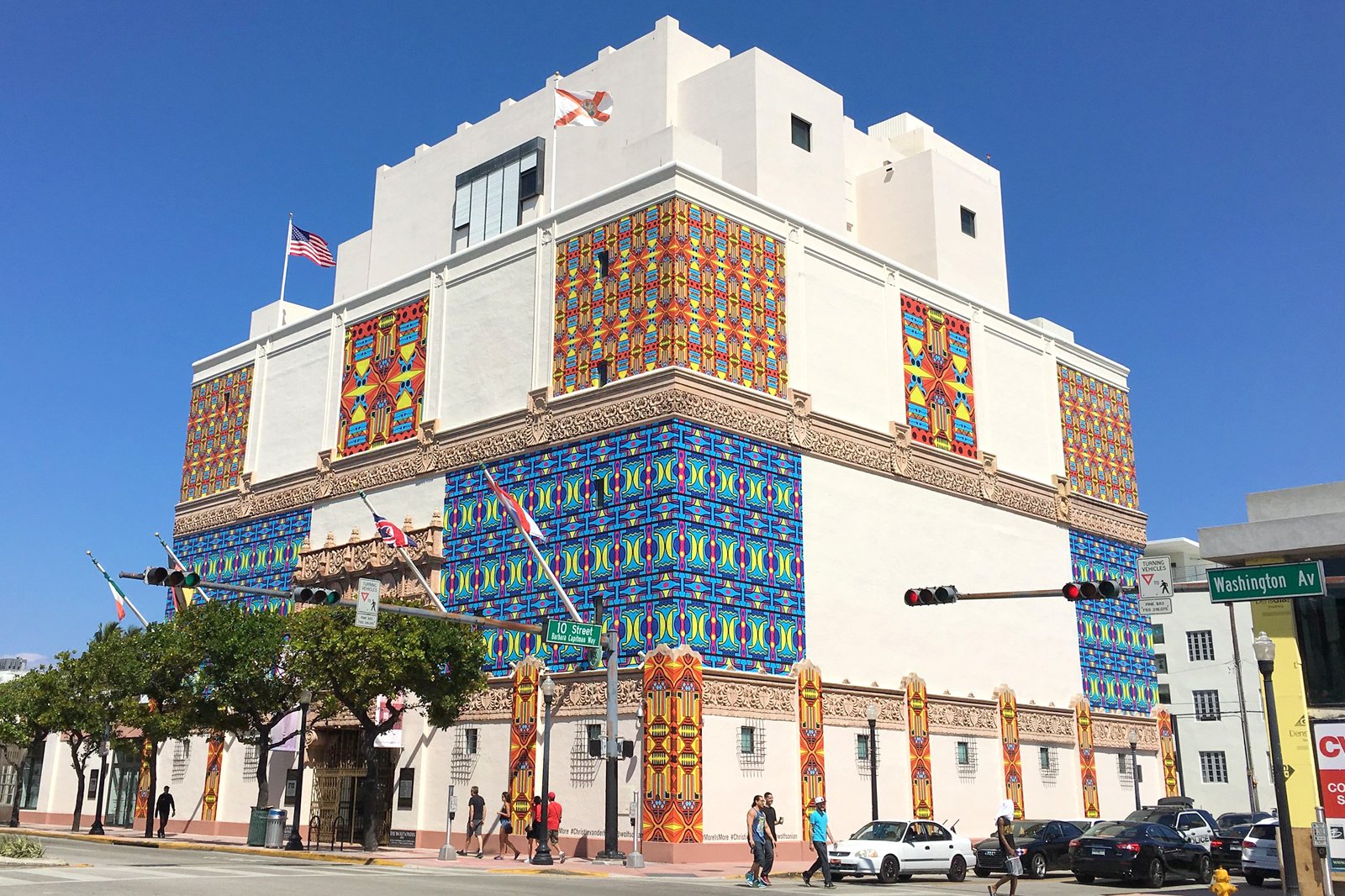 The Wolfsonian Museum at Florida International University
The Wolfsonian collections, which hail largely from North America and Europe, tackle the question of the effect design has on our everyday lives. Many works in this museum deal with themes like propaganda, colonialism, and transportation.
photo by Phillip Pessar (CC BY 2.0) modified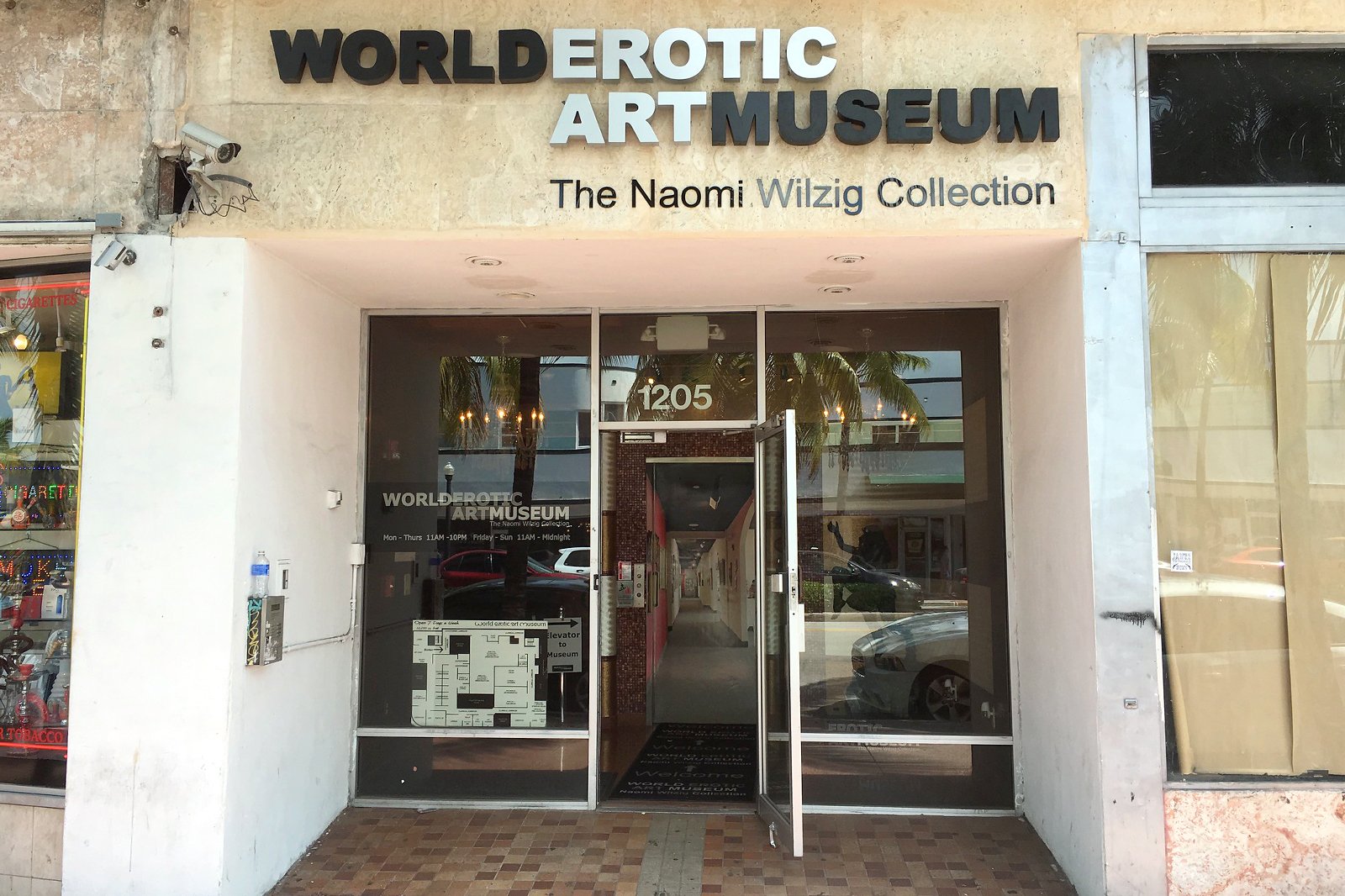 This museum houses more than 4,000 pieces spanning multiple centuries and cultures. Featuring artists like Helmut Newton and Picasso, the works centre on sexual themes inspired by the Bible, surrealism, and pinup art.
Location: 1205 Washington Ave, Miami Beach, FL 33139, USA
Open: Monday–Thursday from 11am to 10pm, Friday–Sunday from 11am to 12am
Phone: +1 305-532-9336
photo by Phillip Pessar (CC BY 2.0) modified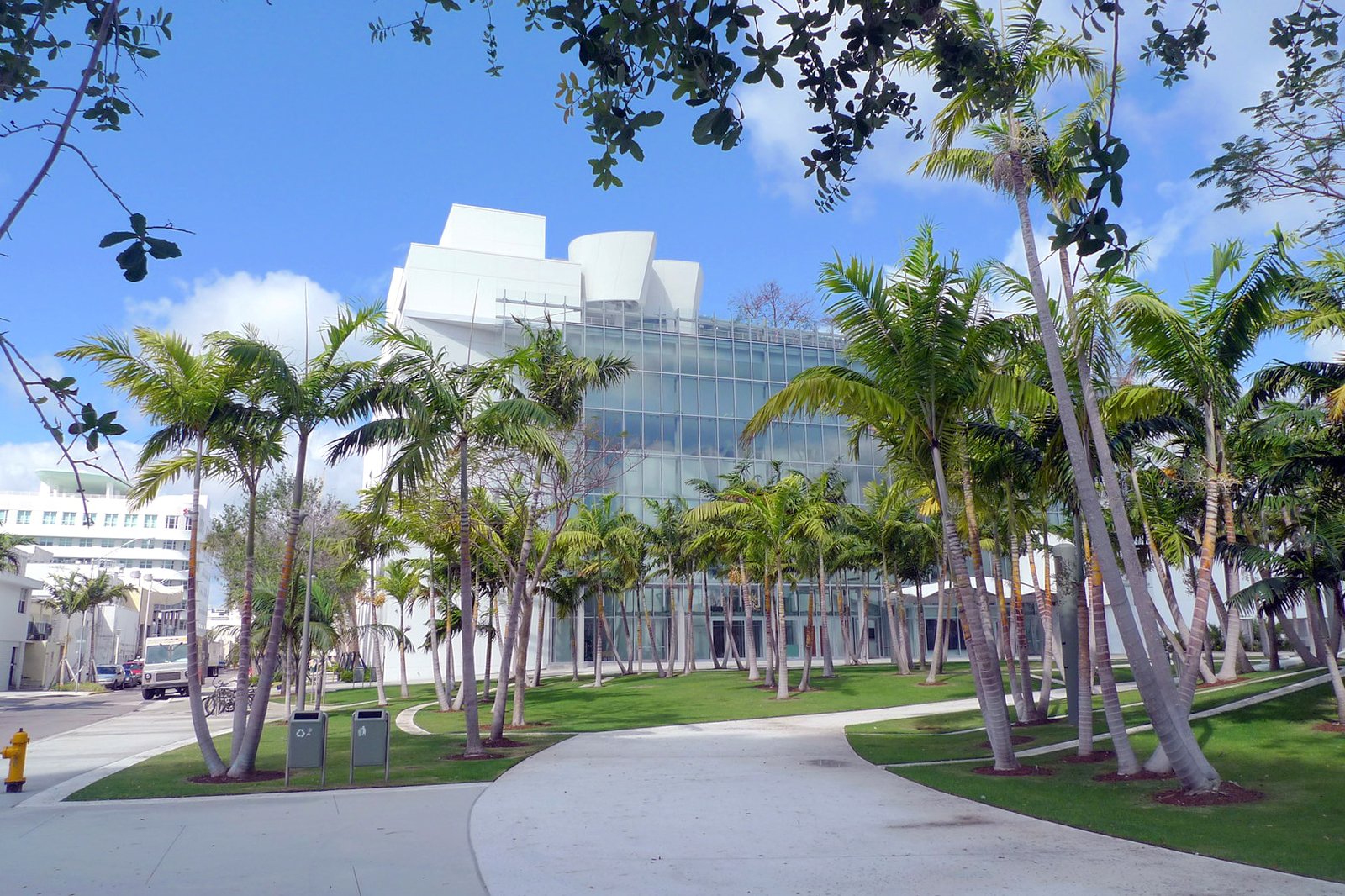 The Frank Gehry-designed New World Center is home to the New World Symphony. You can see a weekend show in the intimate performance hall or sit outside and catch it for free as it's projected on a 7,000-square-foot outer wall.
Location: 500 17th St, Miami Beach, FL 33139, USA
Phone: +1 305-673-3330
photo by Mark Hogan (CC BY-SA 2.0) modified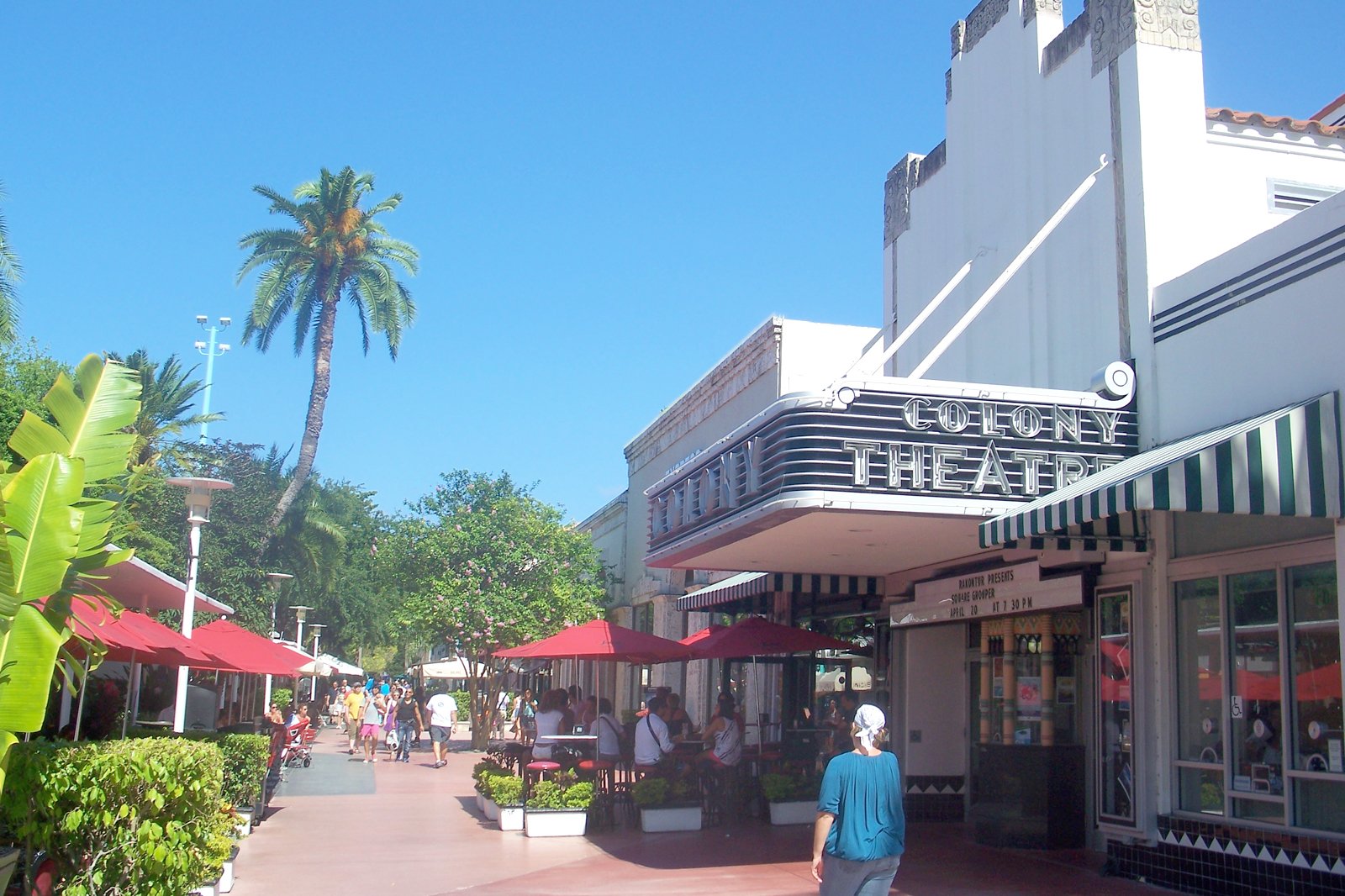 This cosy art deco venue was originally used as a movie theatre and now acts as the headquarters for the Miami Lyric Opera, as well as a venue for touring vocal and dance companies.
Location: 1040 Lincoln Rd, Miami Beach, FL 33139, USA
Phone: +1 800-211-1414
photo by Ebyabe (CC BY-SA 3.0) modified