Marineland Dolphin Adventure gives you the chance to swim with dolphins in St. Augustine, located not far from Orlando, Jacksonville and Daytona Beach. The dolphins are trained and kept in a dolphinarium, which allows visitors to swim safely with these incredible creatures. The centre offers several package options for those wishing to swim with dolphins in St. Augustine.
For small children and low-key encounters, opt for the Discover Dolphins, Touch and Feed, or Dolphin Design packages. With Discover Dolphins, you get to interact with the creatures in shallow water for 20 minutes. With Touch and Feed, you can pet the dolphins and feed them. Finally, on the Dolphin Design package, you get to hold a canvas as the dolphin paints.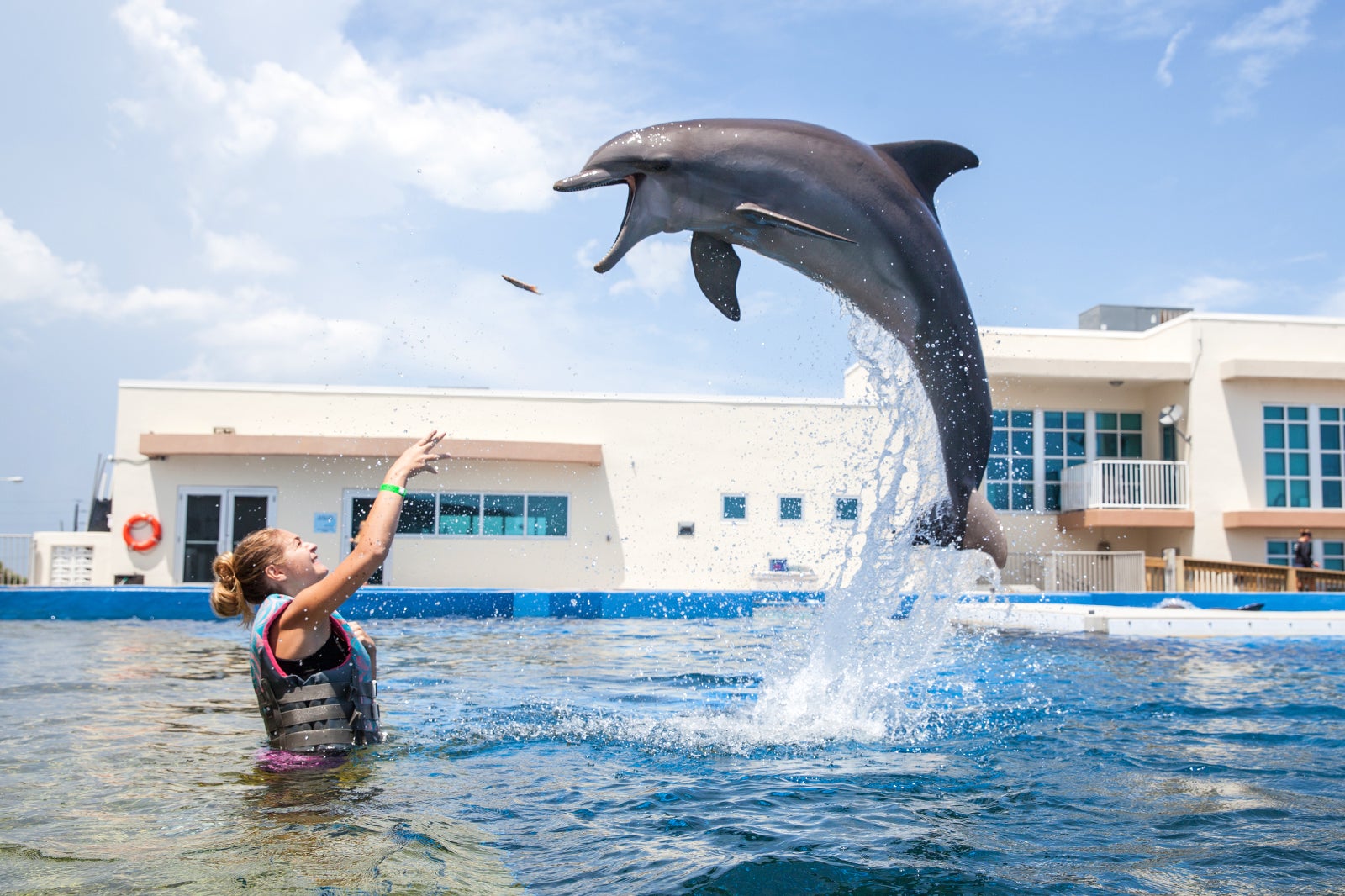 Highlights of Marineland Dolphin Adventure
For a more adventurous experience, opt for the Quest encounter, which gives you the chance to swim with real dolphins or the Trainer for a Day program, which teaches you more about the care and skill involved in taking care of the dolphins for the day.
Swimming with the dolphins is only possible on certain days and booking online or by phone in advance is the only way to ensure you will be able to swim. The best way to enjoy Marineland Dolphin Adventure is to book a tour, complete with travel to and from the dolphin sanctuary.
Marineland Dolphin Adventure
Location: 9600 N Ocean Shore Blvd, St. Augustine, FL 32080, USA
Open: Daily from 9am to 4.30pm
Phone: +1 904-471-1111
Back to top