Kings Dining & Entertainment Orlando is a retro-style bowling alley that's open for late-night bowling, dining and drinking. Put on your bowling shoes and take to the 10-pin lanes on International Drive, close to many more of Orlando's top attractions.
Kings Dining & Entertainment Orlando - one of the highlights of 8 Best Things to Do After Dinner in Orlando (Read all about Orlando here)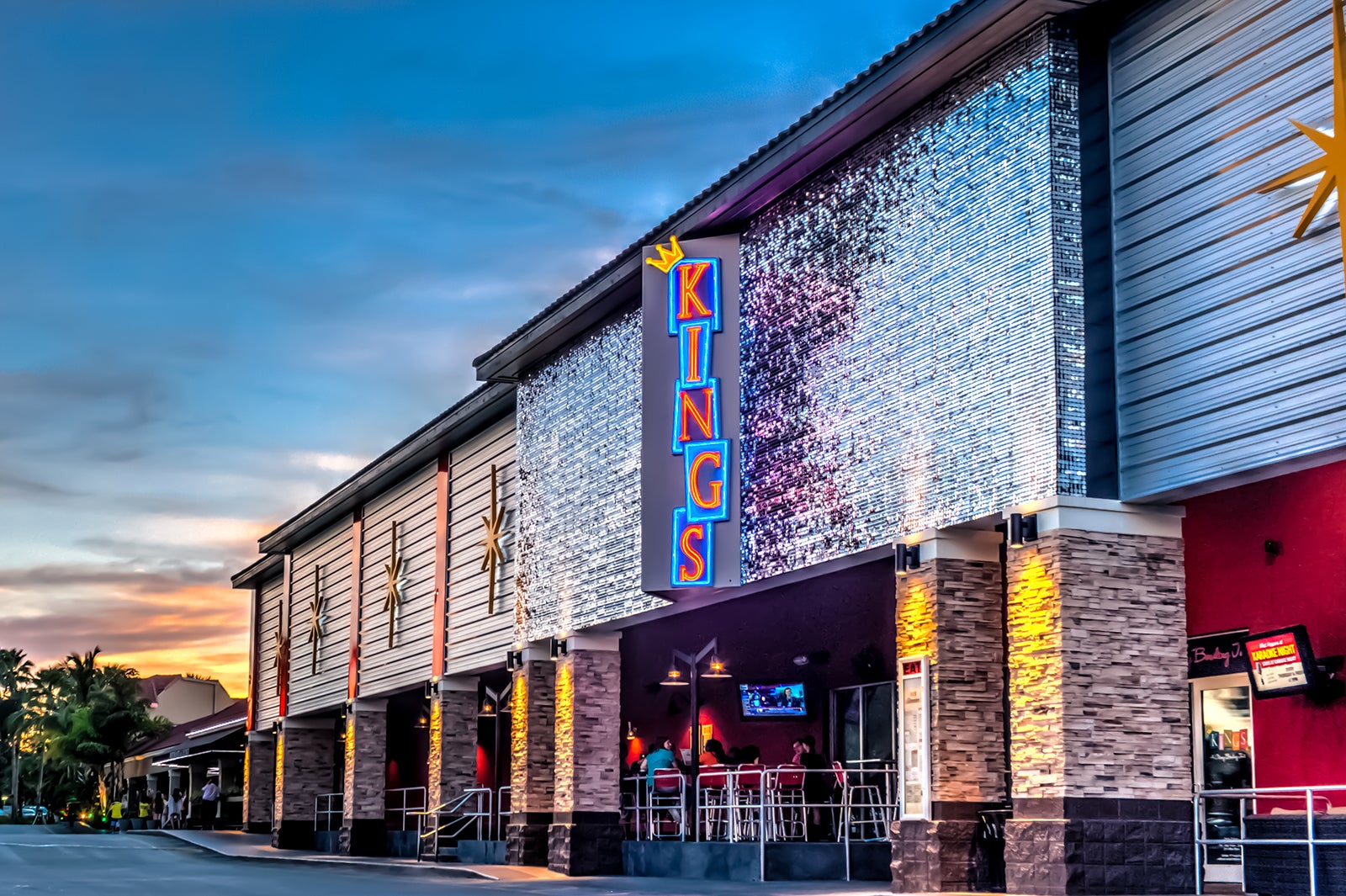 Great for some day- or night-time fun, the enormous venue has 22 bowling lanes, some of which are in their own private rooms. There are also a couple of 40-person bars serving up freshly made cocktails and craft beers. And it doesn't stop there: Kings Dining & Entertainment Orlando also has 4 billiards tables, a ping pong table, a shuffleboard table, an outdoor bocce ball court, 2 enormous TVs and a projector screen – it's endless entertainment all in 1 place. Be sure to sample some of the excellent food on offer, including the signature buffalo wontons, pizzas, steak tips, and maple-glazed scallops.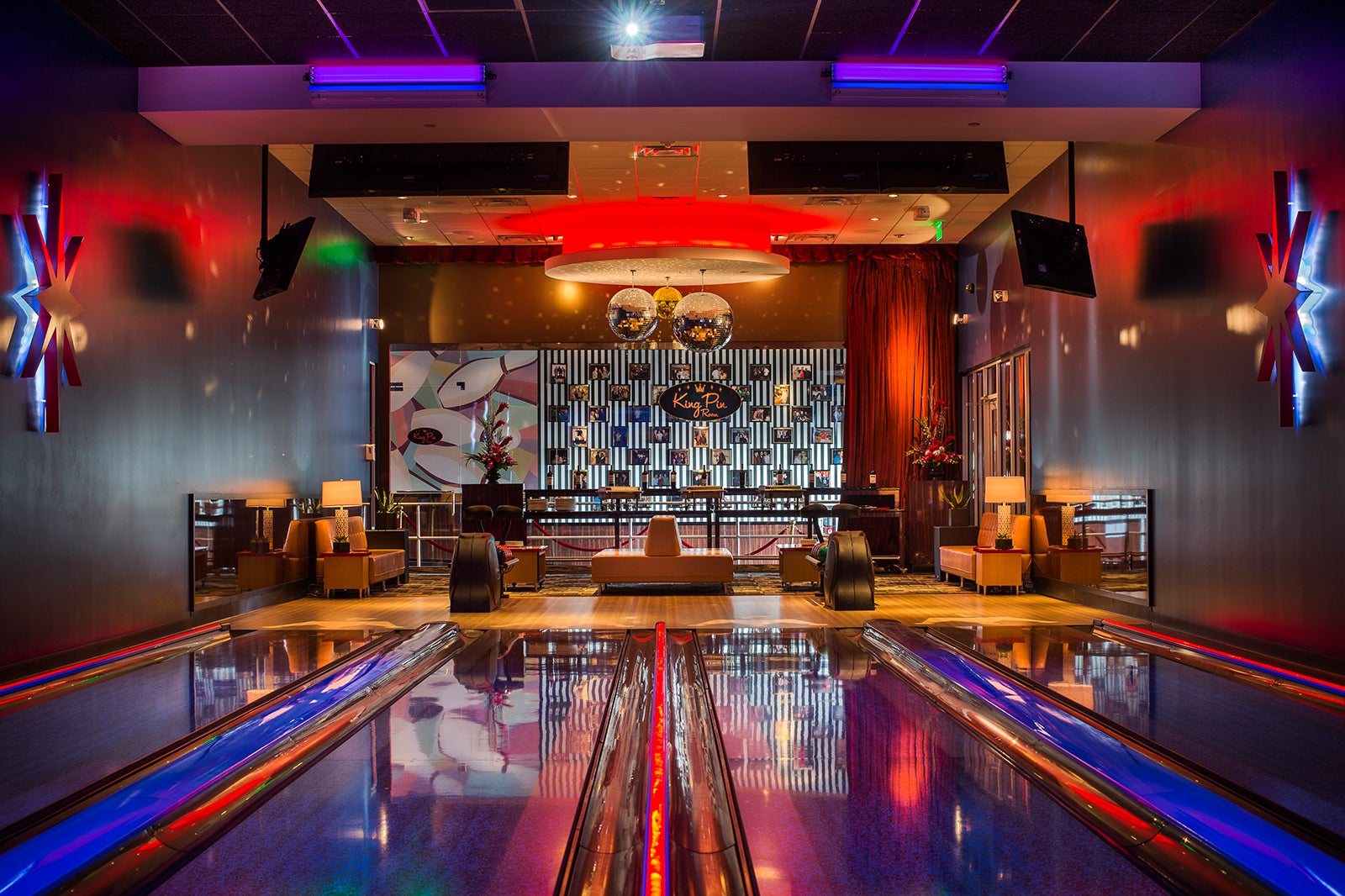 Weekday games before 6pm cost about $6, while weekend games cost $7. After 6pm, games during the week cost $7 and $8 at the weekend. Shoe rental and socks are not included in the price of a game.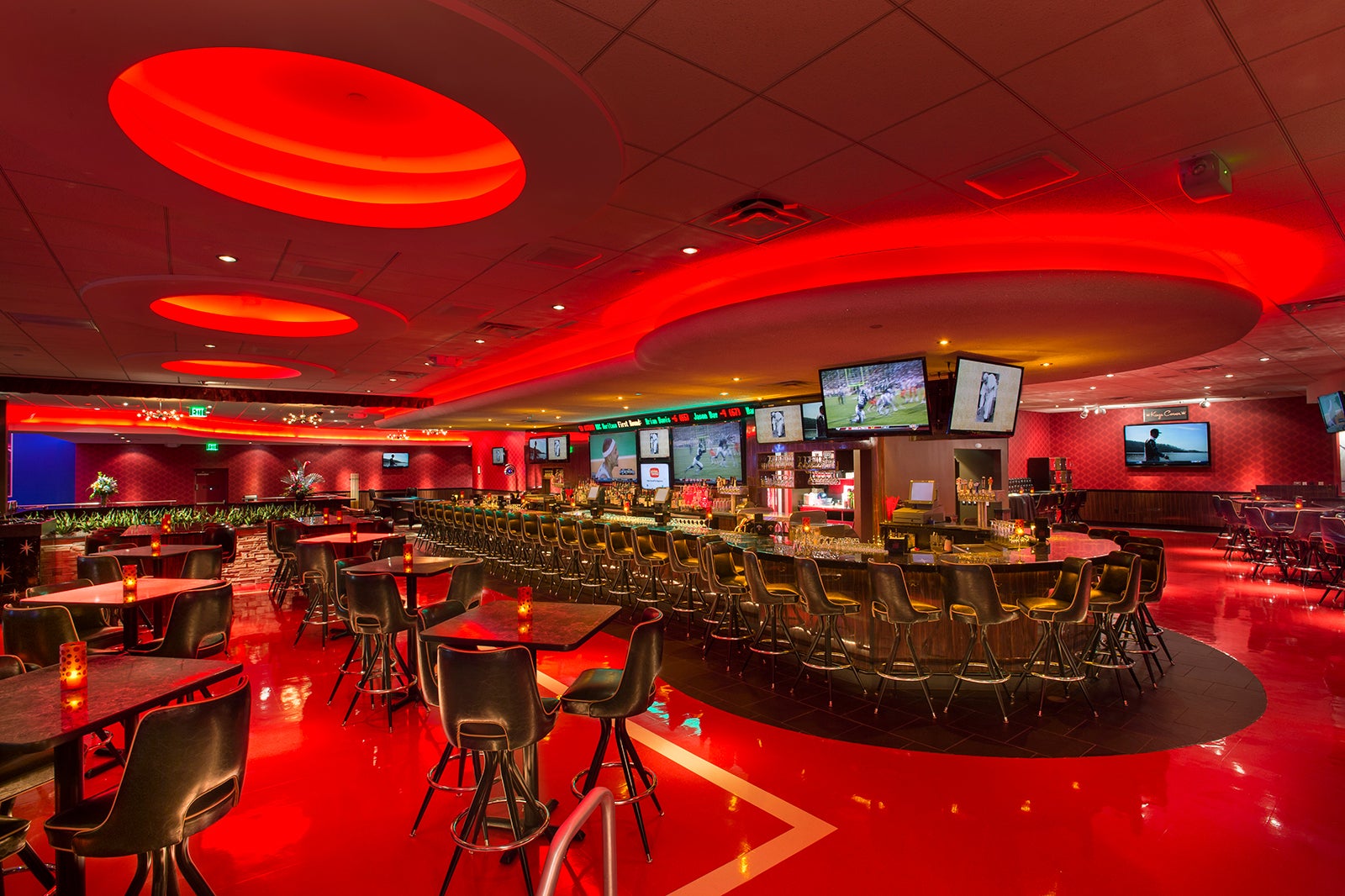 Kings Dining & Entertainment Orlando
Location: 8255 International Dr, Orlando, FL 32819, USA
Open: Monday–Thursday from 2pm to midnight, Friday–Saturday from noon to 2am, Sundays from noon to midnight
Phone: +1 407-363-0200
Back to top