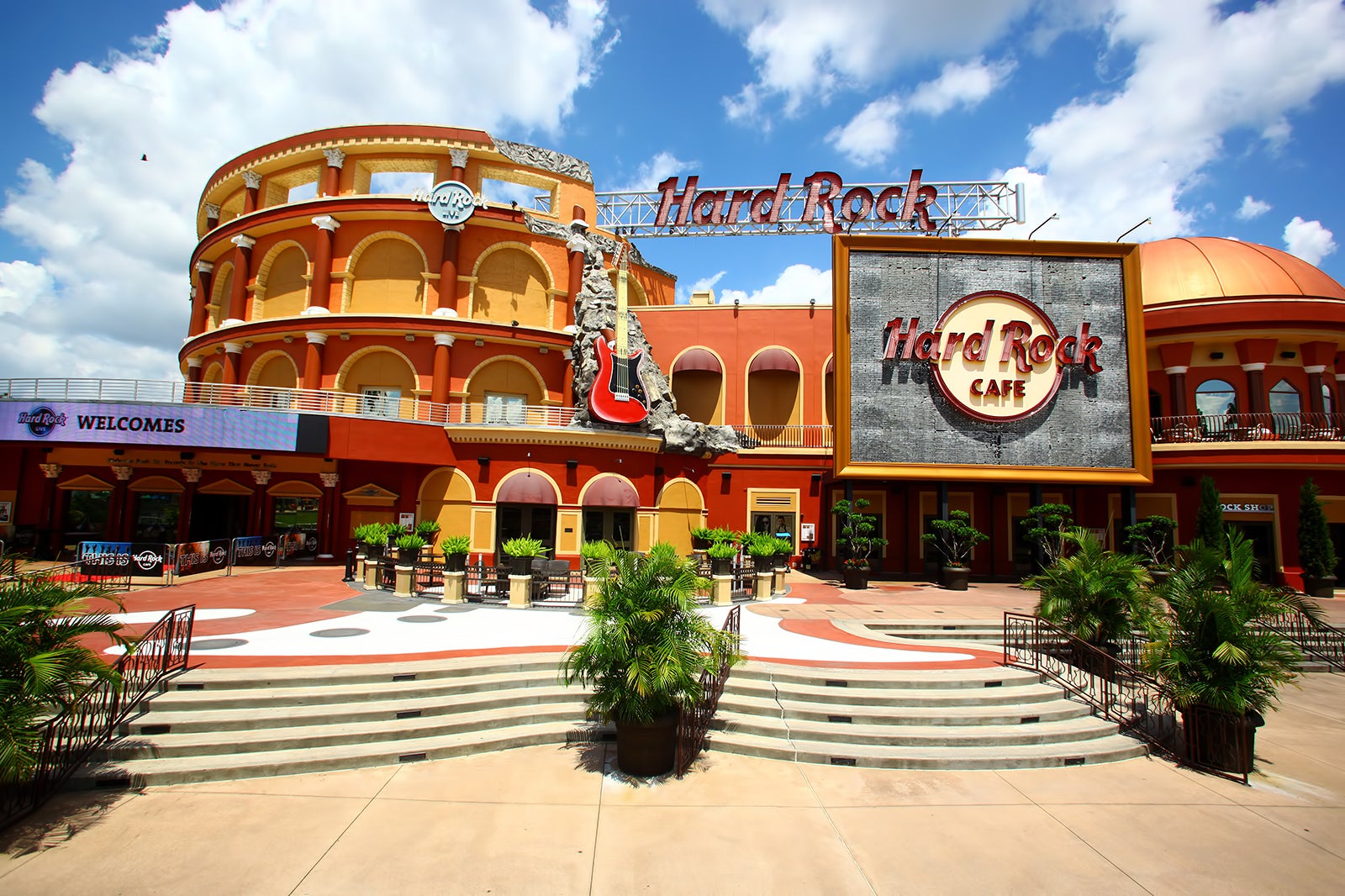 Hard Rock Café Orlando is the largest Hard Rock Café in the world, with the complex comprising a restaurant/bar area and a live music hall that can fit up to 3,000 people for special events.
Located within Universal Orlando Resort, Hard Rock Café can be easily found on Universal Boulevard. Do note that you don't need to purchase a theme park ticket to explore the popular nightlife area of Universal. Charges may apply on the door for certain events, especially if there is a famous rock star booked to play.
Hard Rock Café Orlando - one of the highlights of 8 Best Nightlife Experiences in Universal Orlando and 8 Best Things to Do After Dinner in Orlando (Read all about Orlando here)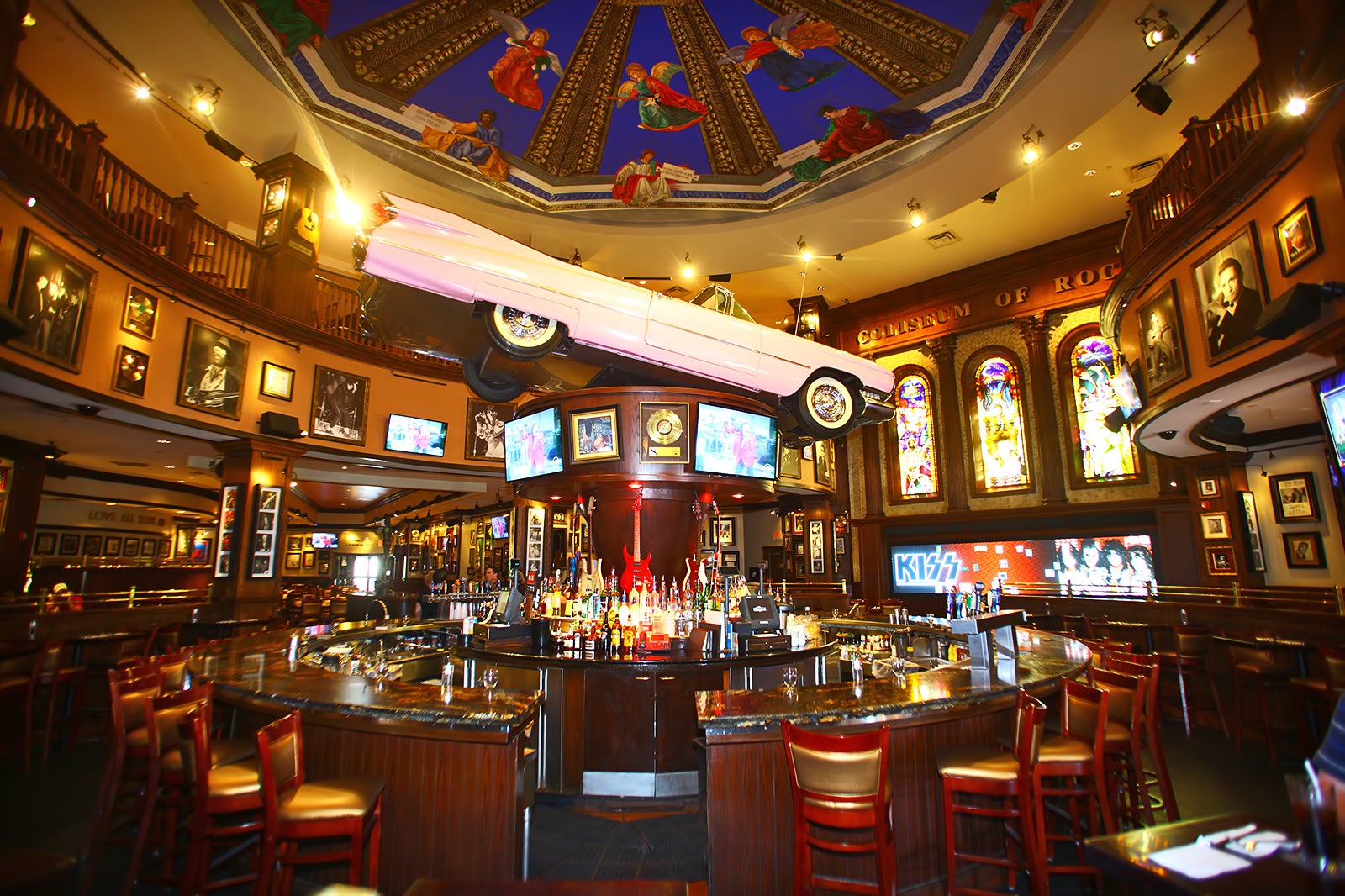 Highlights of Hard Rock Café Orlando
The dauntingly long menu at Hard Rock Orlando stretches from light bites, smokehouse sandwiches and salads to hefty burgers, steaks and pretty much anything deep-fried. Our advice is to ditch the diet and go all-out with their Original Legendary Burger, which comes with 0.5 lb of Angus beef with bacon, cheese and an onion ring.
For an even more calorific treat, go for The Texan sandwich, which comes overflowing with hickory-smoked pulled pork, chipotle BBQ sauce, cheese, crispy jalapenos and onions. Price for entrees start from around $10 – you can expect to pay $30 and above for selected mains.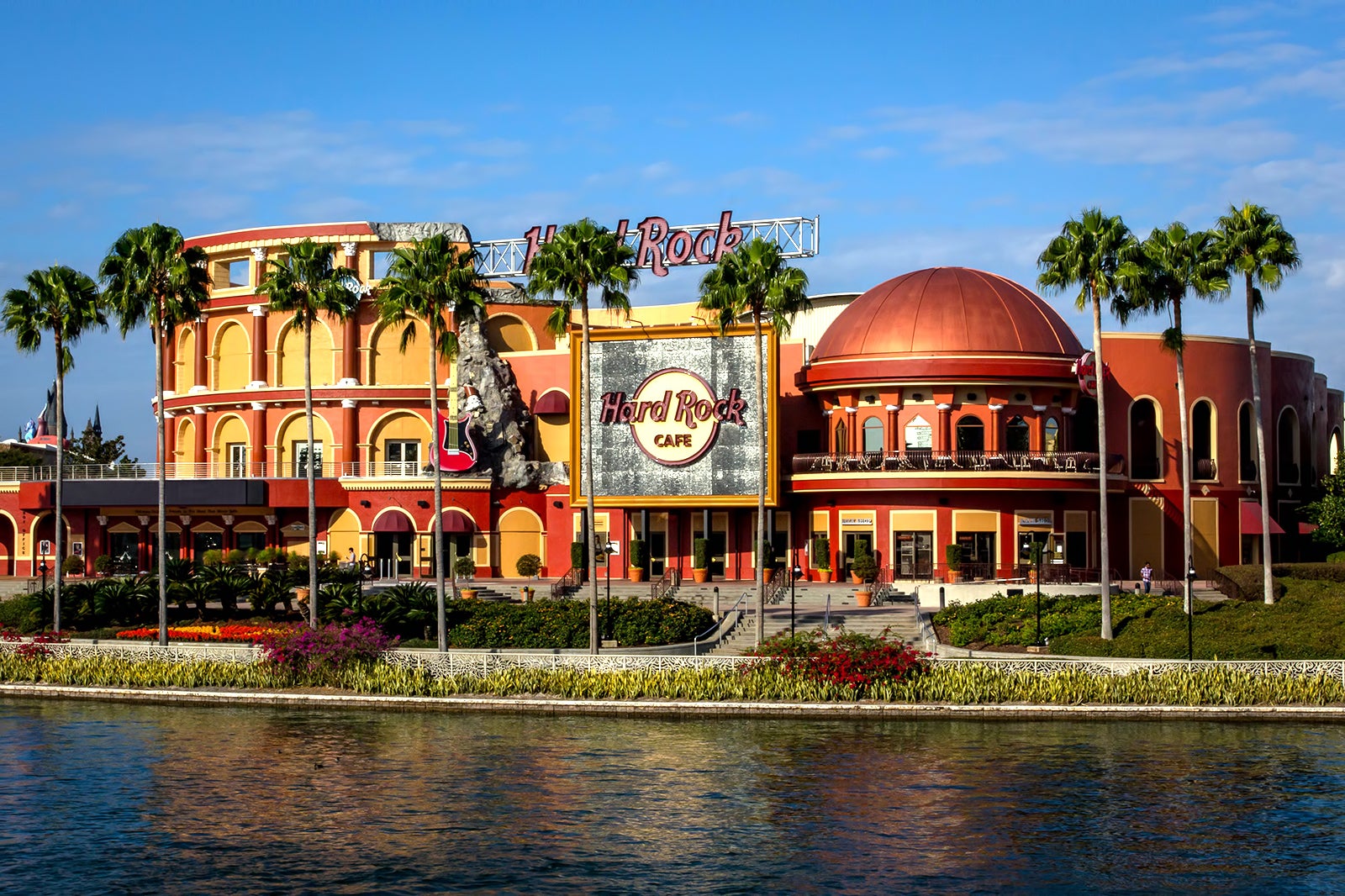 Good to know about Hard Rock Café Orlando
Just like every other Hard Rock Café in the world, this Orlando outlet is draped in original rock 'n' roll memorabilia, including rare KISS, Elvis, Beatles and Dylan items – all making for great photos. There's also an onsite store selling copies and your usual Hard Rock apparel and souvenirs.
You can expect a house band playing for guests sat around the bar and restaurant area every night. While the music policy is strictly rock 'n' roll, it often overlaps with metal, blues, soul, country, folk, indie and everything in between. For the big shows at Hard Rock Café Orlando, check their website for up-and-coming shows.
If Hard Rock's huge presence at Universal Orlando is not enough, you can find a themed hotel next to the bar. It's big (obviously) and a great choice for families wanting to stay in the heart of all the action. Hard Rock Hotel is within walking distance of some of the most famous attractions, restaurants and nightlife spots at Universal's CityWalk.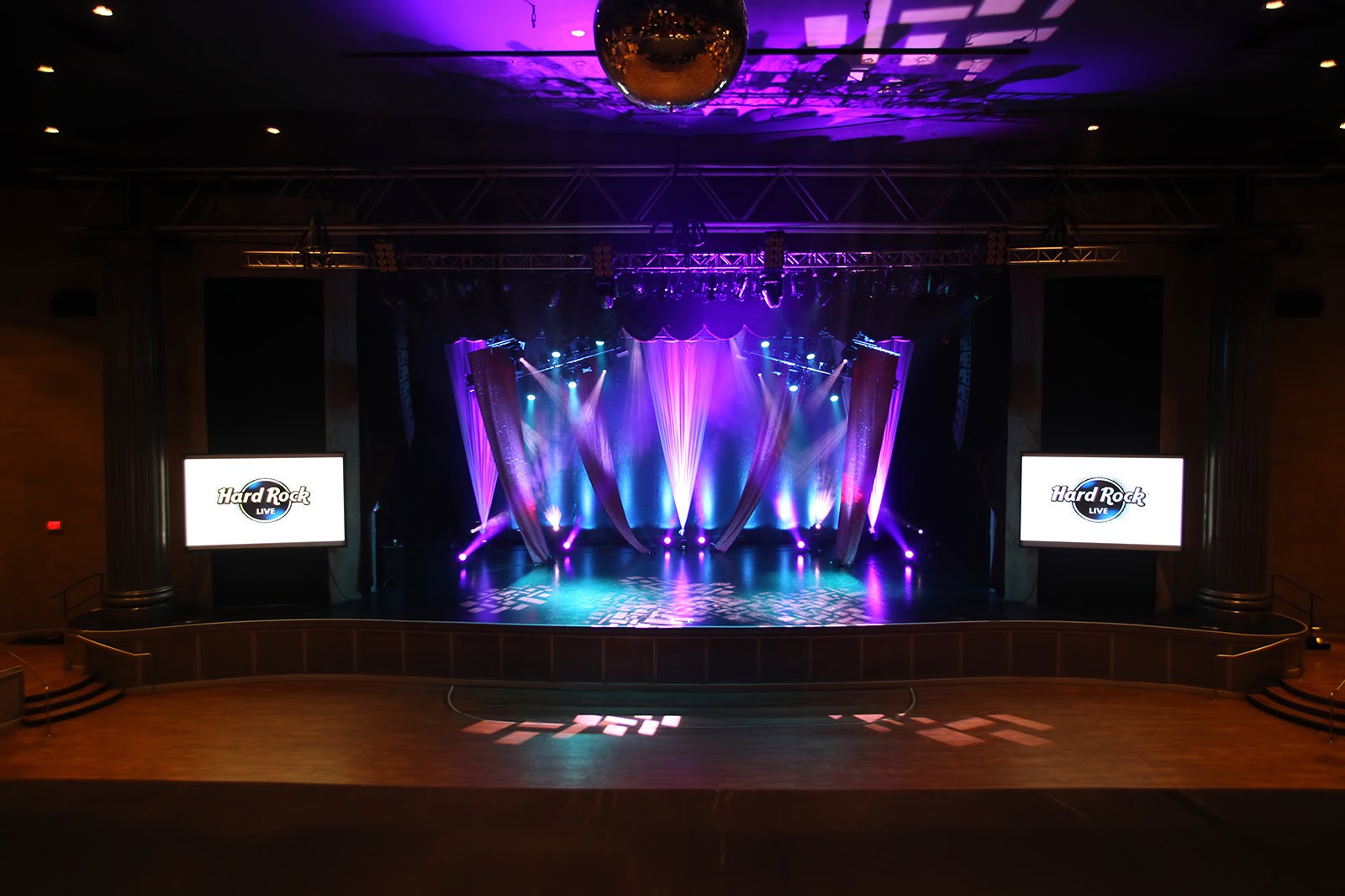 Hard Rock Café Orlando
Location: Universal Orlando Resort, 6050 Universal Blvd, Orlando, FL 32819, USA
Open: Daily from 8.30am to midnight
Phone: +1 407-351-7625
Back to top