10 Things to Do with Your Family in Destin, Florida
Destin's Best Kid-Friendly Places
Destin is a family-friendly destination that's famous for its gorgeous, powdery white sand beaches. But as 'the world's luckiest fishing village' – the Emerald Coast's primary attraction in terms of visitor numbers – has much more to offer beyond its beautiful surf.
There's plenty in this vibrant seaside location to keep family members of all ages entertained. Below is a compilation of great things to do with your family in Destin, ranging from shopping to parasailing and even 'underwater bowling'.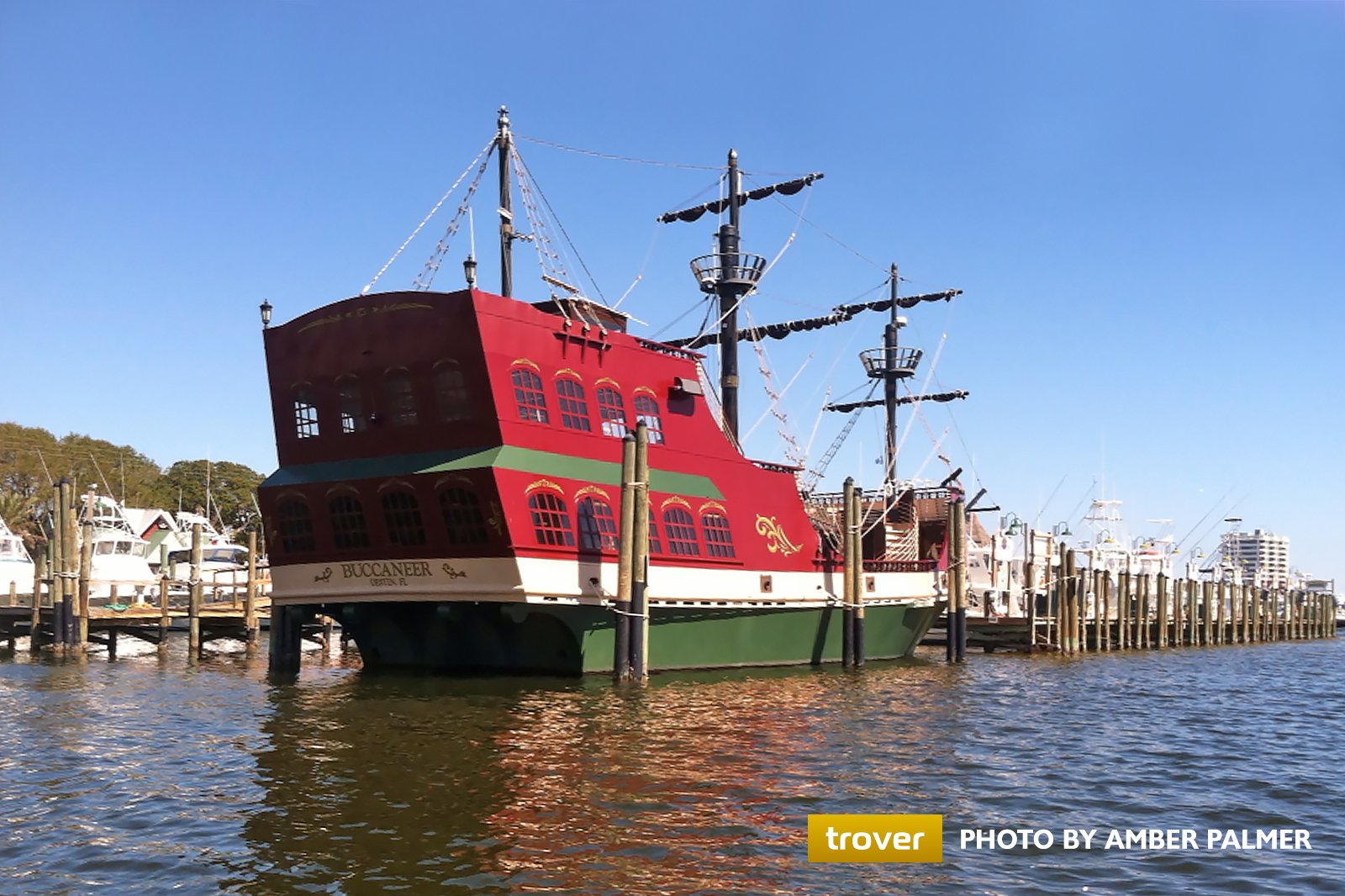 Buccaneer Pirate Cruise
Find treasure on the high seas
Let young minds run wild with imagination when you embark on a fantastically detailed and realistic Gulf of Mexico pirate adventure. From Destin's HarborWalk Village, this two-hour experience promises non-stop entertainment as you head out to the open sea in search of treasure.
Expect everyone to be roped into water fights, sword battles, plenty of singing and dancing, and even the chance to watch real treasure be hauled from the seabed. Of course, if there's any grumbling from the little ones during your family's time in Destin, you could always threaten to have them walk the plank!
Location: 100 Harbor Blvd, Destin, FL 32541, USA
Phone: +1 850-269-0896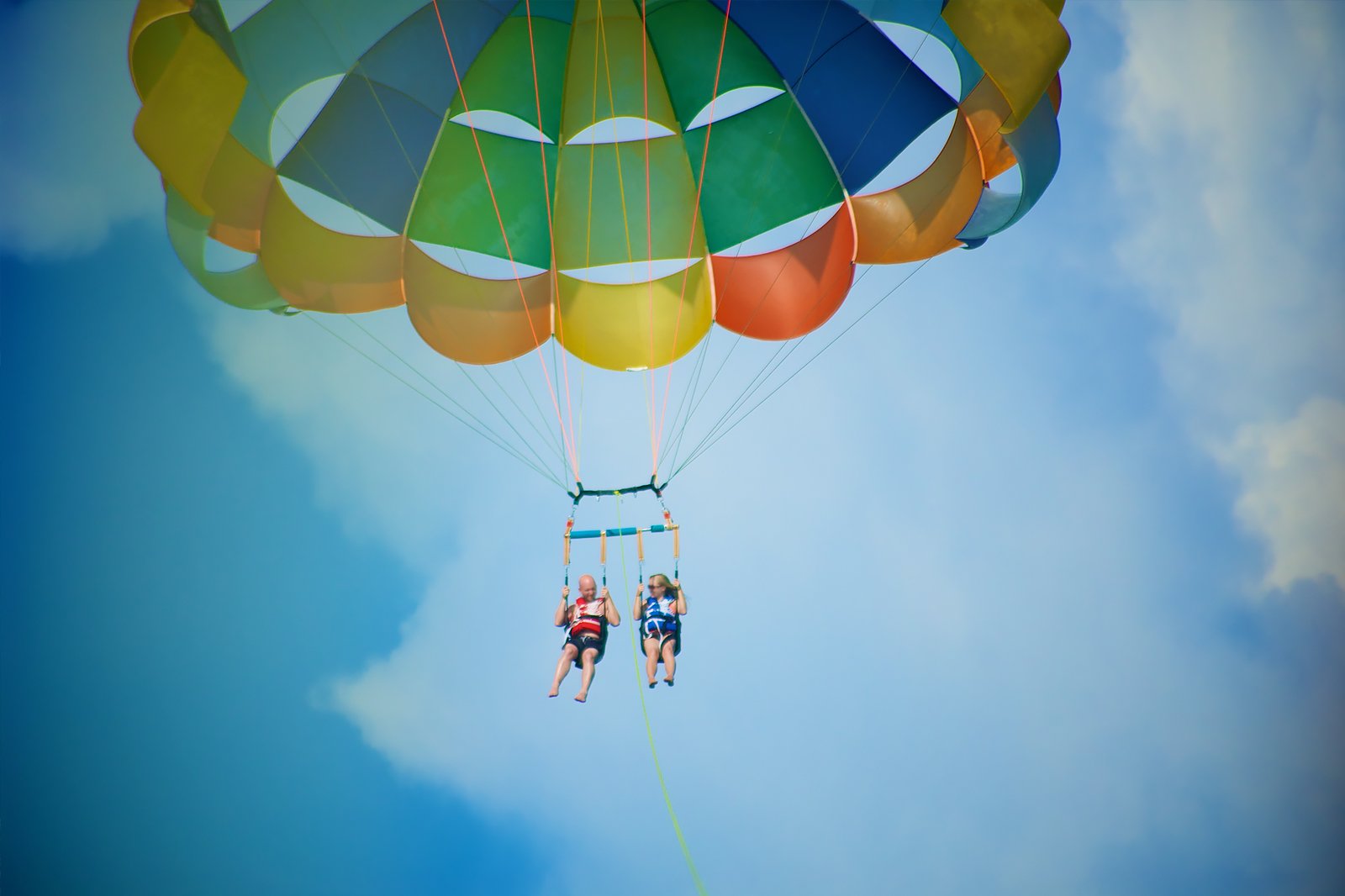 Go on a parasailing adventure
Discover Emerald Coast views at a whole new level
There are views and then there are views, and to get the best you might have to take to the skies – by way of parasailing. Destin and the Emerald Coast make for an incredible place to take flight. You'll be rewarded with a memorable perspective back towards land that's quite different to anything you've seen from the city itself.
Parasailing is an activity that's suitable for the whole family, and it could prove to be the highlight of your trip to Destin. Several operators run parasailing trips along the Emerald Coast, including Just Chute Me! along the Harbor Boardwalk.
Location: 500 Harbor Blvd, Destin, FL 32541, USA
Phone: +1 850-650-4630
photo by Caleb Zahnd (CC BY 2.0) modified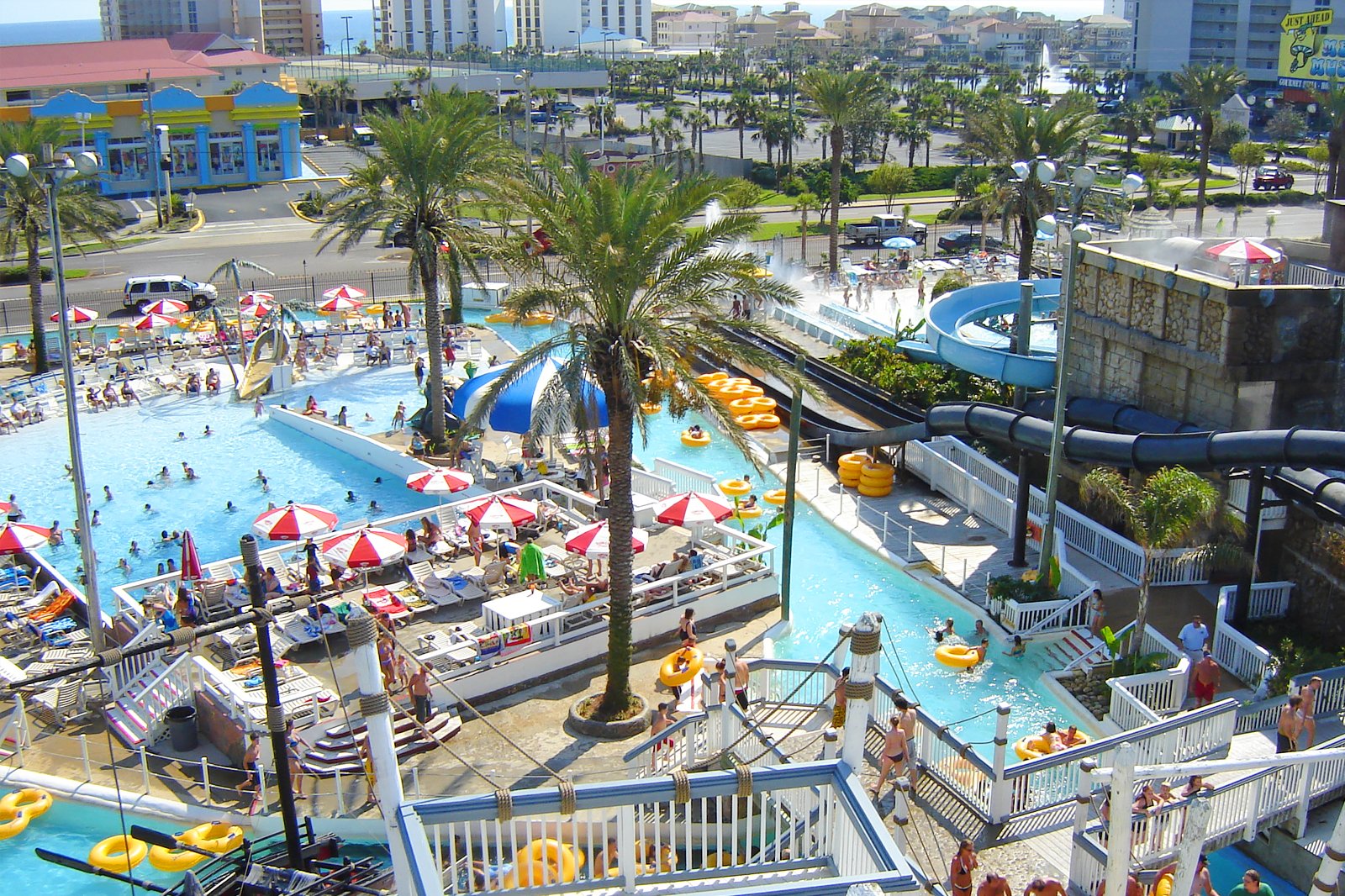 Big Kahuna's Water & Adventure Park
Get wet or go home!
If the ocean hasn't got your family wet enough already, Big Kahuna's Water & Adventure Park will step up. This large, long-running theme park has more than 40 rides, slides and pools on hand to make sure everyone gets their share of aquatic thrill.
Attractions ranging from a giant wave pool to a lazy river offer different levels of adrenaline-fuelled fun, while several rides are especially designed with small children in mind. In fact, you could easily spend a day at Big Kahuna's without even touching the water, thanks to the handful of dry theme park rides and a mini-golf course.
Location: 1007 US-98, Destin, FL 32541, USA
Open: Water park open May–August from 10am to 5pm. Adventure park open March–April from 2pm to 9pm
Phone: +1 850-837-4061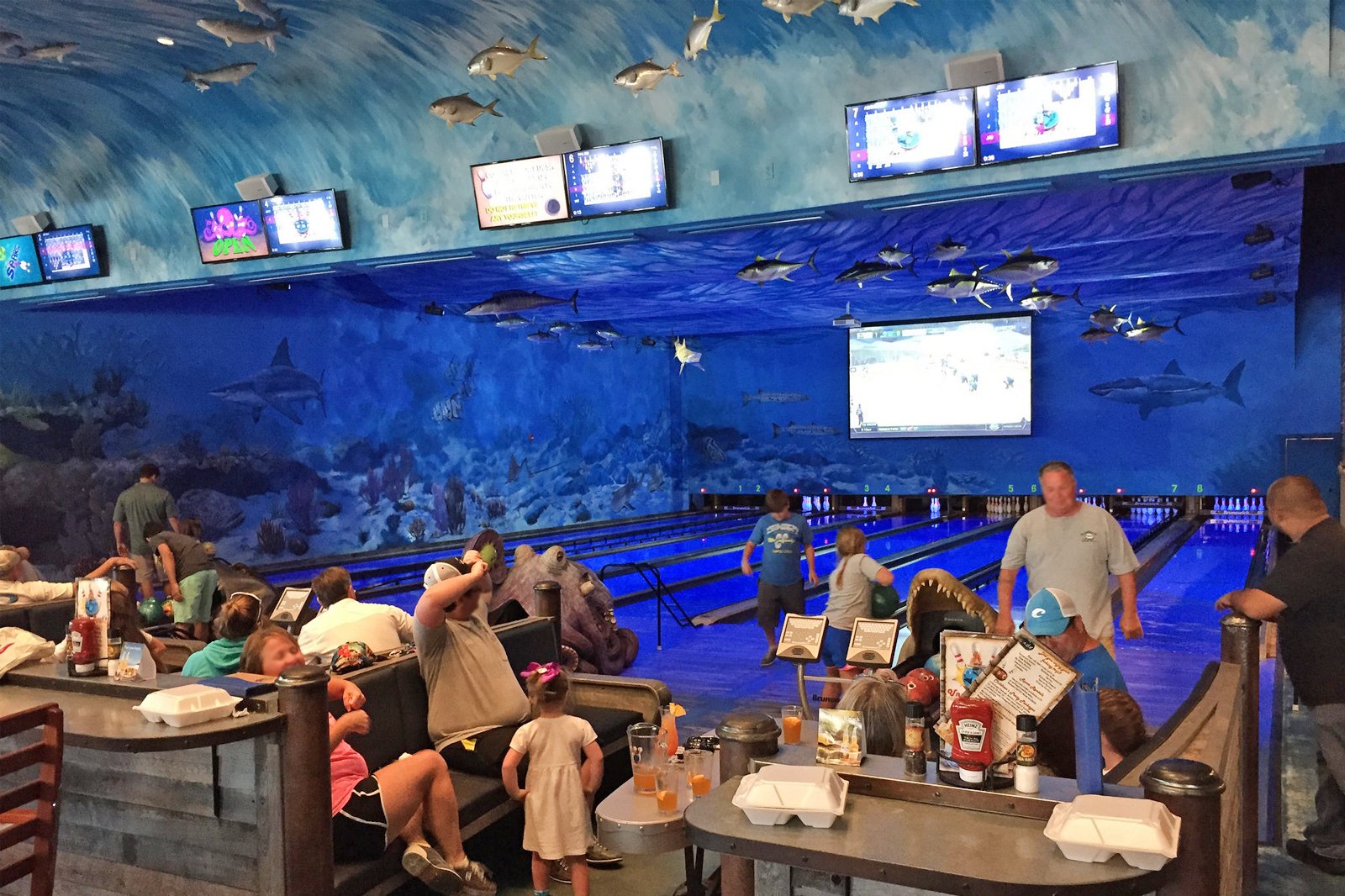 Uncle Buck's FishBowl & Grill
Restaurant, aquarium and underwater bowling alley all in one
What could be better than bowling? Underwater bowling, of course! The Gulf of Mexico's influence seeps through to countless attractions across Destin, and nowhere is that truer than at Uncle Buck's FishBowl & Grill, within the Destin Commons mall.
Aside from an enormous saltwater aquarium featuring countless exotic species of sea life for you to gawk at while you work your way through a menu of burgers, sandwiches and seafood, there's also a fully 'underwater' bowling alley to enjoy. It's elaborately decorated to emulate the underwater world, with hanging fish murals, decked-out lanes, and even bowling balls that take on the appearance of marine creatures.
Location: 4251 Legendary Dr, Destin, FL 32541, USA
Open: Monday–Thursday from 11am to 9pm. Friday and Saturday from 11am to 11pm. Sunday from 11am to 8pm.
Phone: +1 850-269-6100
photo by Jeff Terrell (CC BY 2.0) modified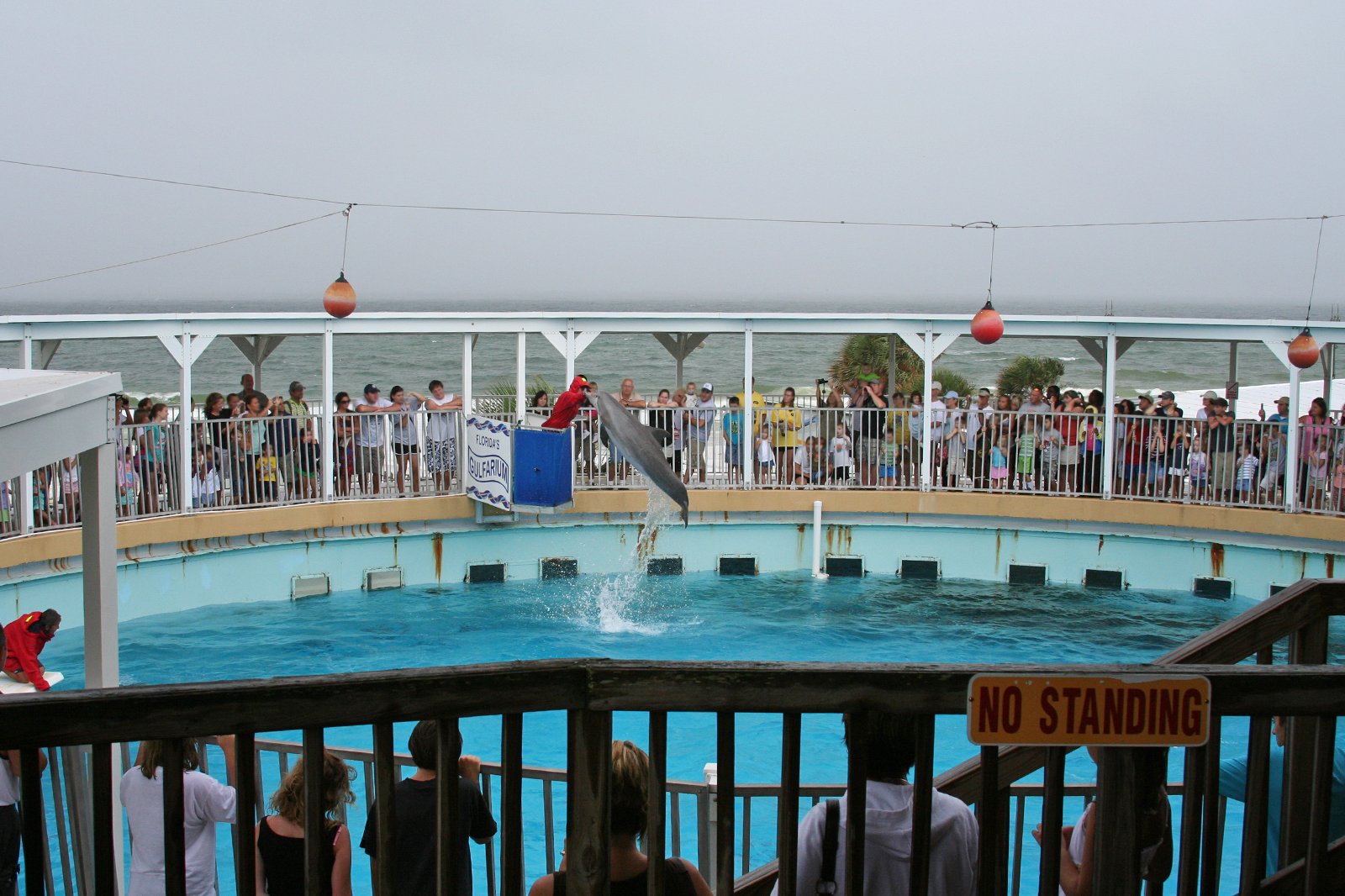 Gulfarium Marine Adventure Park
Educational marine shows with an ocean view
Much of Destin's appeal is based on its stunning coastal location, and a visit to the city lets families learn a little more about the creatures that inhabit the Gulf of Mexico. Gulfarium Marine Adventure Park runs educational shows featuring all manner of marine life, which the whole family will enjoy – this is your chance to get up close to everything from dolphins and sharks to tortoises and more.
Gulfarium Marine Adventure Park is less than a 10-minute drive out of Destin proper, over on Oksaloosa Island, and has the added advantage of pretty special sea views from the park itself.
Location: 1010 Miracle Strip Pkwy SE, Fort Walton Beach, FL 32548, USA
Open: Daily from 9am to 4.30pm
Phone: +1 850-243-9046
photo by Brian Norwood (CC BY 2.0) modified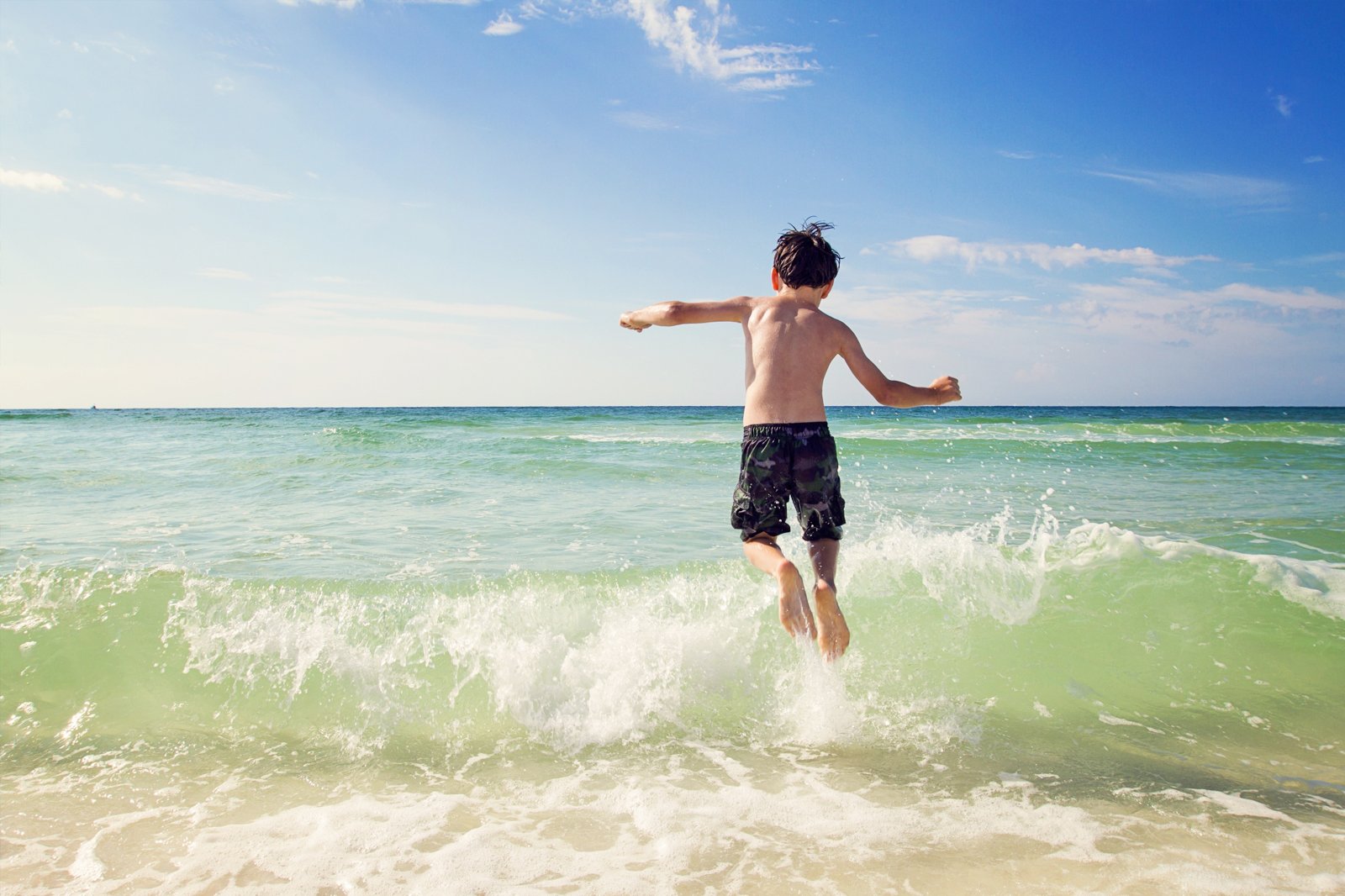 Crystal Beach
Stunning sandy beach with family-friendly facilities
Most head to Destin for its spectacular beaches, and there are certainly enough to choose from. But families looking for a stretch of sand to keep everyone happy could do worse than Crystal Beach, a scenic spot packed with convenient facilities to make beach life easy.
Crystal Beach is only a 10-minute drive from Destin, just past Henderson Beach State Park, and it has everything from picnic tables for lunch to toilets and showers for changing at the end of a day of sunbathing and splashing. Destin Commons outdoor mall is also close by, and there are even places to stay right alongside the sand.
Location: 2966 Scenic Hwy 98, Destin, FL 32541, USA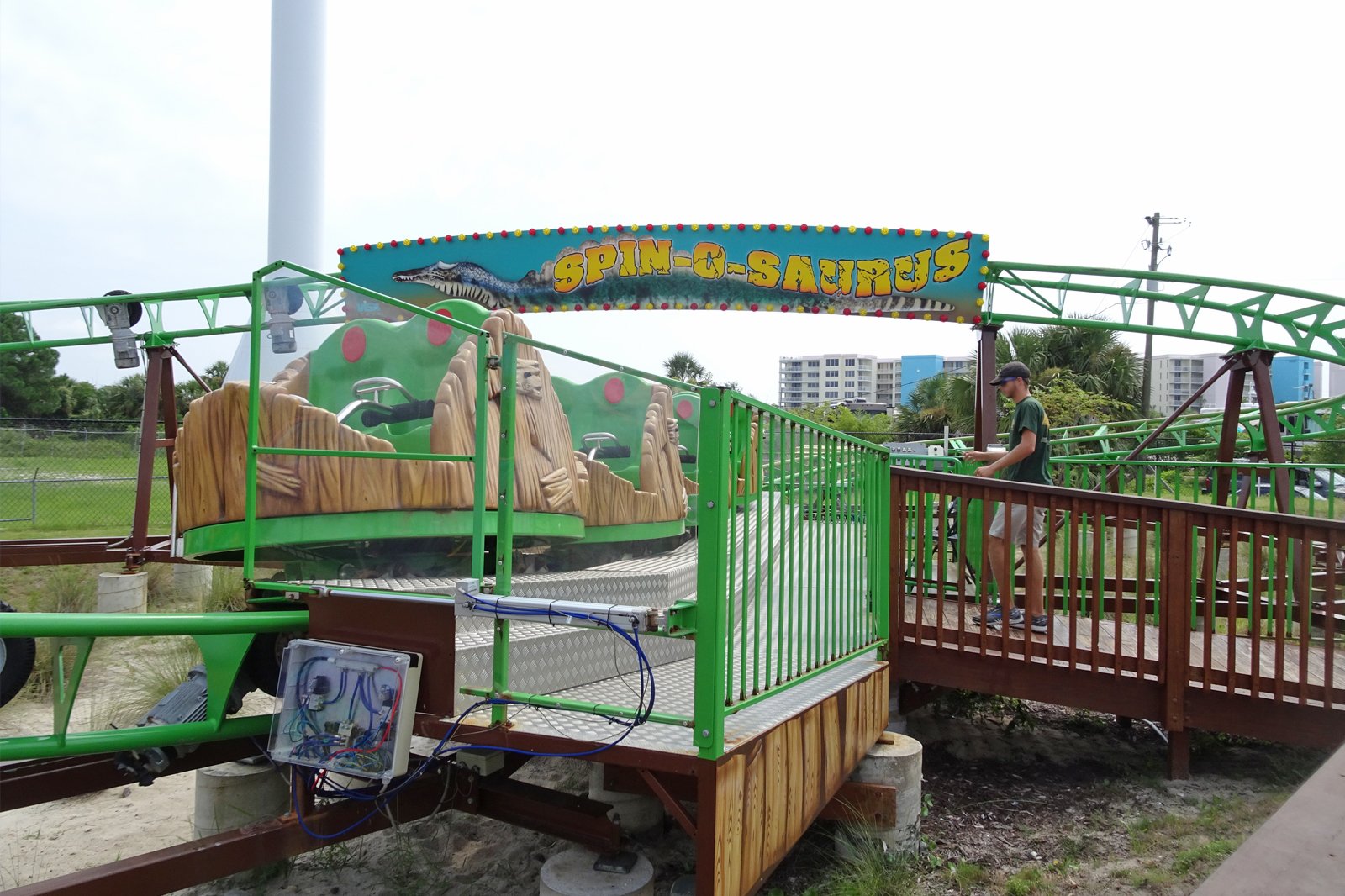 Wild Willy's Adventure Zone
Catch a film or get the adrenaline racing
Every family getaway needs to incorporate time for the kids to let off steam and run down their energy levels before bedtime. That's easy to achieve at Wild Willy's Adventure Zone, on Okaloosa Island and just a 6-minute drive from Destin's Harbor Boardwalk, where the focus is firmly on fun.
Everything from laser tag to a 4D cinema is on offer here, alongside a T-Rex-themed mini-golf course complete with animatronic dinosaurs. There are also arcade games, a ropes course, a rollercoaster ride, and of course, places to fill up on pizza and ice cream.
Location: 1306 Miracle Strip Pkwy SE, Fort Walton Beach, FL 32548, USA
Open: Monday–Friday from 12pm to 9pm. Saturday from 10am to 10pm. Sunday from 10am to 9pm.
Phone: +1 850-400-3300
photo by Martin Lewison (CC BY-SA 2.0) modified
The Market Shops
Local boutiques and indulgent spa visits
Sometimes a little retail therapy is all that's needed to provide the perfect escape from the sand – and The Market Shops is on hand to help when that's the case. This upscale mall, in the Miramar Beach area and less than a 20-minute drive from downtown Destin, features locally owned fashion boutiques packed with stylish numbers.
There's also a great selection of eateries on site (of course, since this is Destin) that includes some fantastic seafood from the nearby waters. A couple of hair and nail salons mean this is also the place to get pampered.
Location: 9375 Emerald Coast Pkwy, Miramar Beach, FL 32550, USA
Open: Daily from 8am to 8pm
Phone: +1 850-837-3077
Jolee Island Nature Park
A serene spot to be at one with nature
Even when you're on one of Destin's gorgeous white sand beaches, with the Gulf of Mexico lapping at your feet, this is a buzzing city that always has something going on – even more so just a block or two back from the coast. That makes it even more rewarding to escape the hubbub at the Jolee Island Nature Park.
The park – on an island connected to the Sandestin Golf and Beach Resort by a small wooden bridge – is a pleasant reminder of the area's natural bounty, with a relaxing nature trail that shows off stunning views out over Choctawhatchee Bay. If that sounds a bit too sedate for the kids, there's also a pirate-themed play area to save the day.
Location: Sandestin Golf and Beach Resort, 9300 Emerald Coast Pkwy, W Miramar Beach, FL 32550, USA
James Lee County State Park
Head hiking or hit the surf
As well as all the nature to be found in the crystal clear waters off Destin's coast, there's plenty to see on shore – which makes a few hours of hiking a worthwhile endeavour. James Lee County State is one of a number of locations in the Destin area suited to easily accomplished family hikes, with designated nature trails that for easy sightseeing of Mother Nature's bounty.
Best of all, the beach itself – complete with picnic tables, a playground, and toilets to change in – is good enough to make this a multi-purpose day out complete with some sunbathing and swimming, too.
Location: 3510 Scenic Hwy 98, Destin, FL 32541, USA