City centre Long Beach In Los Angeles
Explore a Hub of Shopping, Business, Culture, and Hospitality
City centre Long Beach is the cultural and commercial hub of Long Beach, California, and offers attractions to thrill adults and kids alike, from aquariums and museums to festivals and entertainment. Here, you can see alien and aquatic creatures like sharks up close before heading to quirky pop-art galleries, then get some shopping done at boutique and big-box, name-brand stores. You can grab a bite to eat from casual to fine dining and explore cultural museums.
Entertainment abounds here, including a range of events and festivals that take place all year long. Nightclubs line the streets to provide an adult party atmosphere after the sun goes down, and many of the attractions are located along a colourful boardwalk with stunning harbour views as well as games, rides, and entertainment geared specifically towards kids and families. No matter how old you are, it's all here in city centre Long Beach.
City centre Long Beach In Los Angeles - one of the highlights of 10 Most Popular Neighbourhoods in Los Angeles and 8 Best Things to Do After Dinner in Long Beach (Read all about Los Angeles here)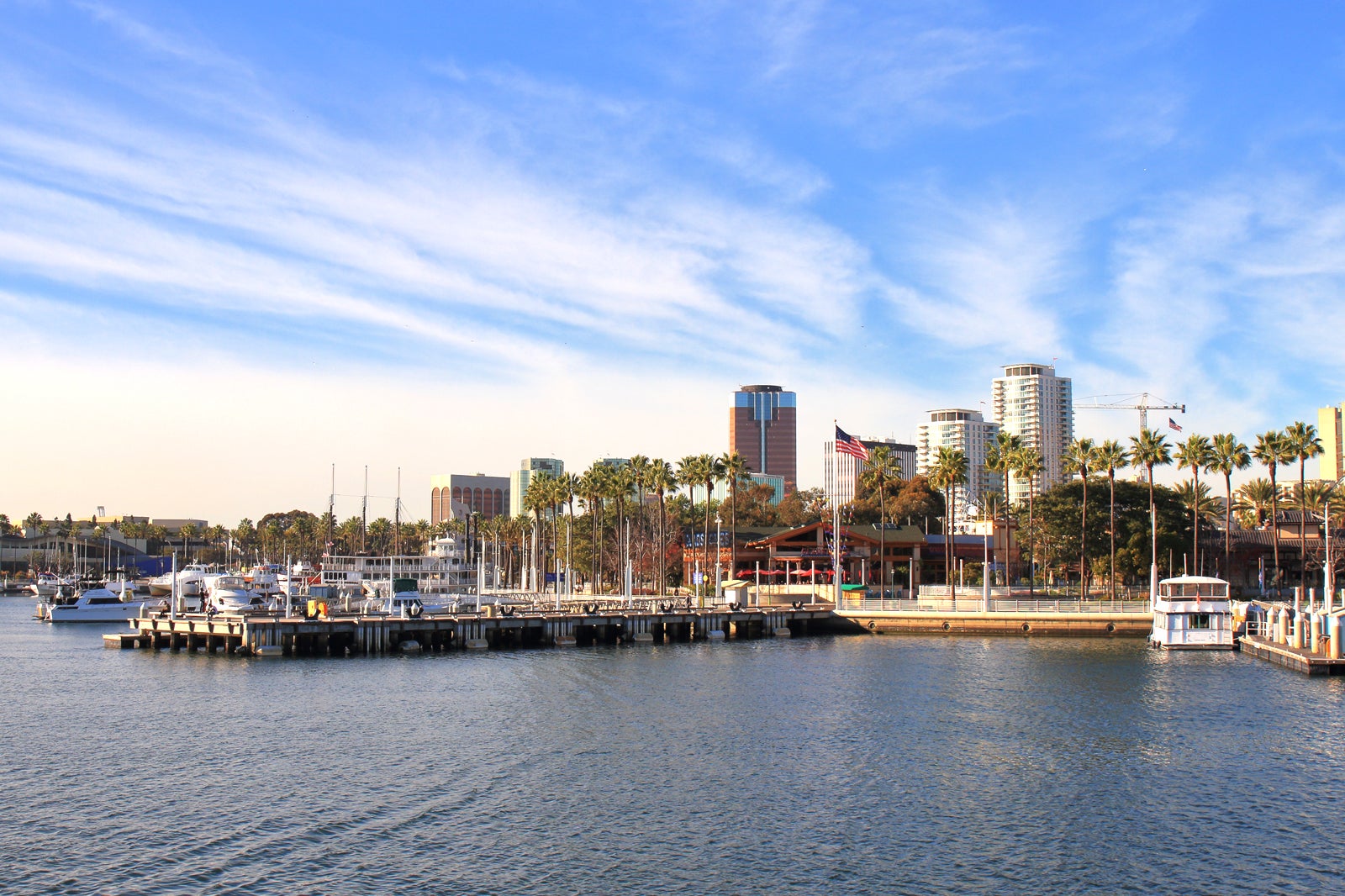 Features and highlights of city centre Long Beach
City centre Long Beach is famed for its shopping, dining, nightlife, and cultural scenes. The heart and soul of the local shopping scene is, without a doubt, the Shoreline Village, where you'll find independent boutique shops, sweet shops, ice cream parlours, and plenty of fun attractions for the family. You can play arcade games or take a ride on a classic carousel. Outdoor enthusiasts can rent bicycles and ride along the coastline with picturesque harbour views.
The dining and nightlife scene in city centre Long Beach is vibrant and features tonnes of independent local eateries, many of which combine dinner and a show. You'll also find plenty of sports bars, area pubs, dance clubs, and cocktail lounges to fill any kind of after-dinner excitement you crave. The Aquarium of the Pacific is a highlight for family-friendly fun where kids can pet stingrays, meet penguins and sea otters, and get face-to-face with sharks.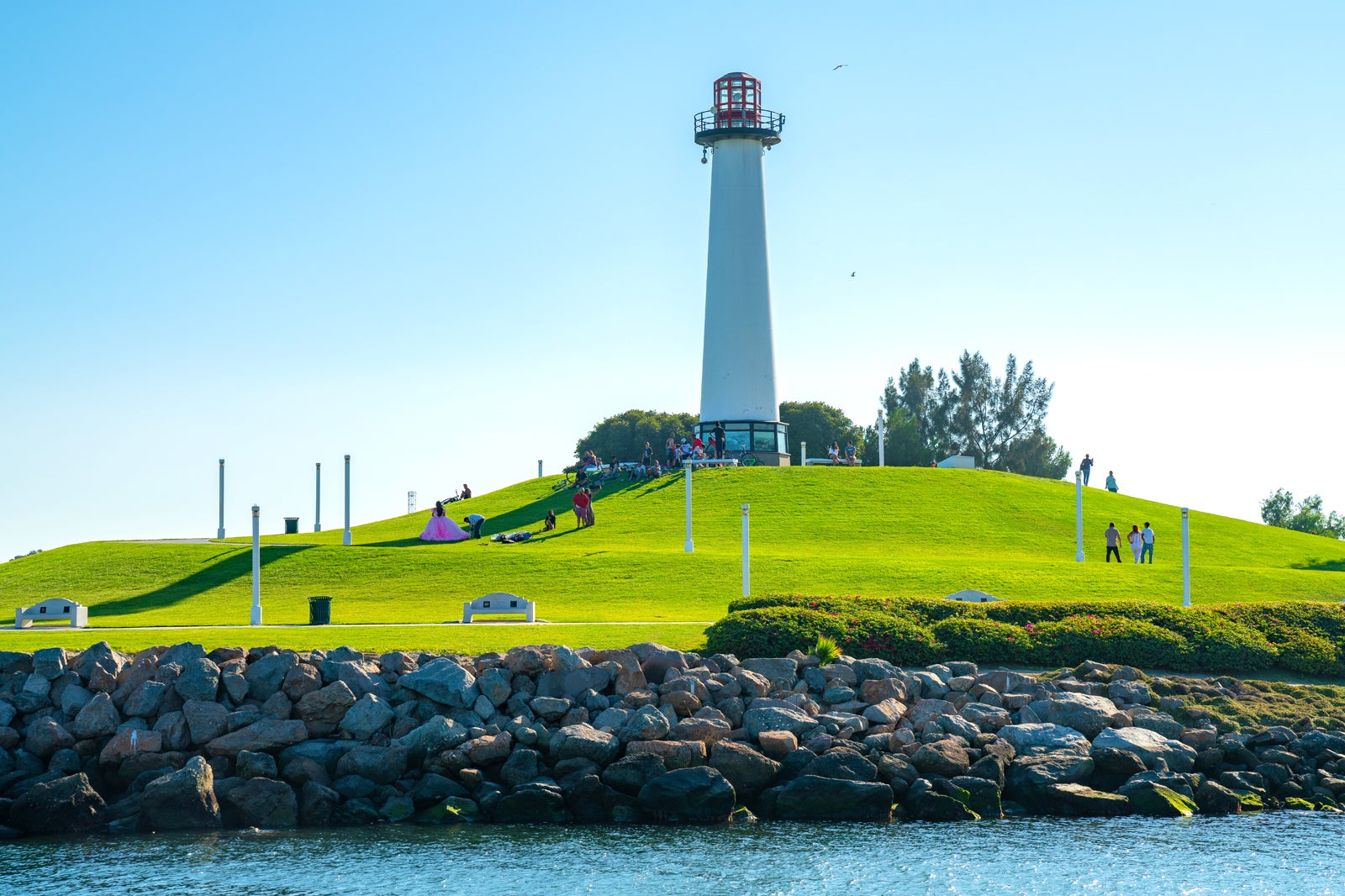 Events and festivals in city centre Long Beach
City centre Long Beach is famous for its events and festivals. Every month, the East Village area features the Second Saturday Art Walk. Along Historic Pine Avenue, you can enjoy the Third Fridays Twilight Walk. Every Friday, you can visit the Certified Organic Farmers Market for great produce, prepared foods, and even arts and crafts. No matter what time of year you visit, these events are sure to entertain.
Seasonal festivals also abound. In February, city centre Long Beach hosts the Bob Marley Reggae Festival and the Queen Mary Scottish Festival on the historic ship-turned-hotel permanently docked in the harbour. In April, visitors thrill to the Long Beach Grand Prix and the Congressional Cup sailing races. May brings the Cajun and Zydeco Festival and the Long Beach LGBTQ+ Pride Parade. Summer kicks off festivals celebrating Asian culture and Hawaiian music as well as the Anime Expo and even a ski race.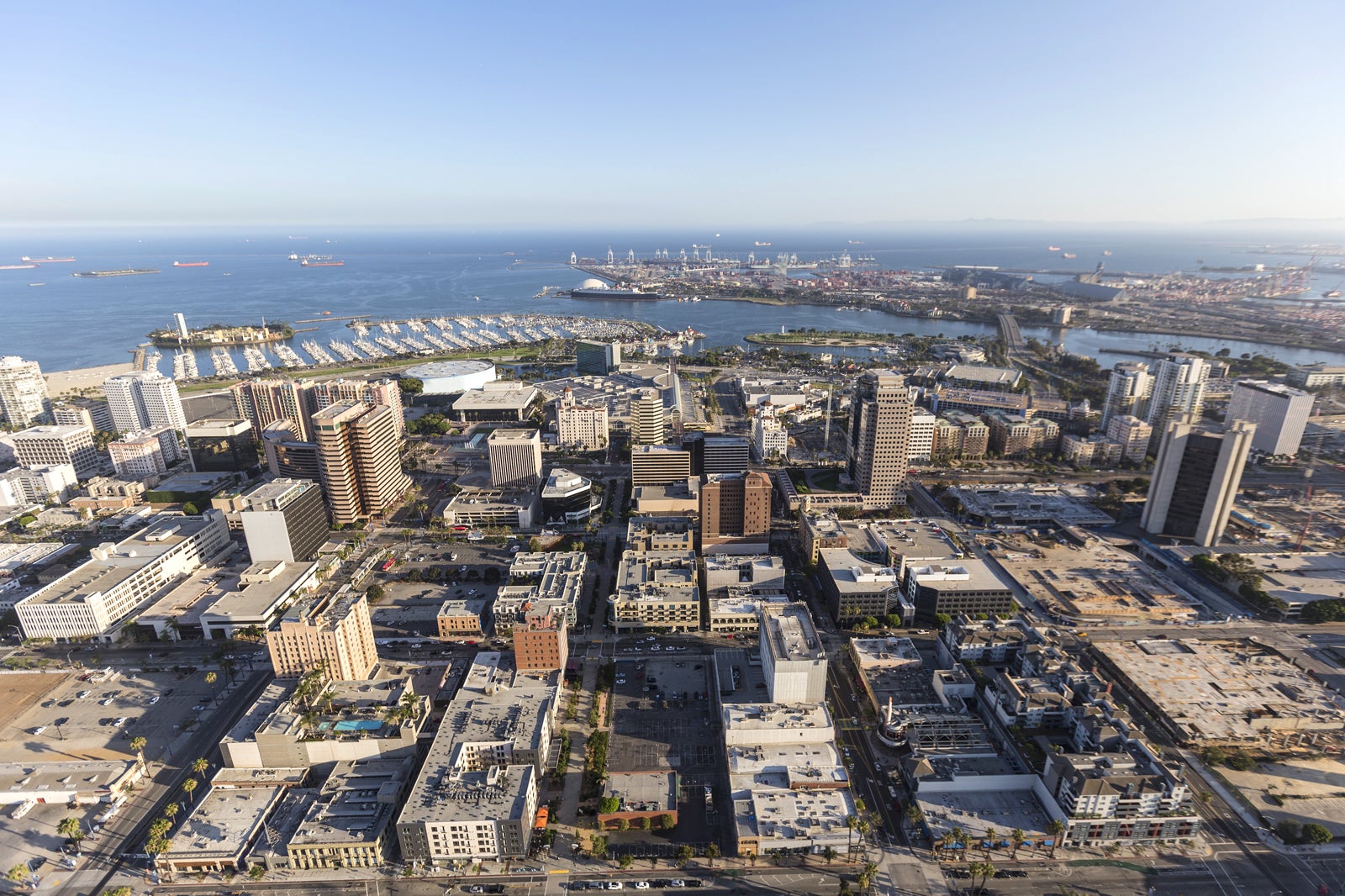 What to know about city centre Long Beach
City centre Long Beach is a thriving, vibrant area. From June through August, the hotels and streets are crowded with visitors eager to experience the excitement the town has to offer. Hotels are likely to be more expensive during this time, and the wait to get into restaurants, galleries, and events are likely to be longer. During the winter season, crowds are much lower, lodging deals better, and temperatures more comfortable.
As with any city, you can see dogs on leashes in the streets and local parks, but most businesses do not permit pets unless they are designated service animals. Before bringing your dog, it's a good idea to call ahead and make sure it's OK. Most of the Long Beach area makes a great effort to be accessible to those with disabilities, including mobility issues. Call the places you'll be visiting for accommodation regarding any special needs you might have.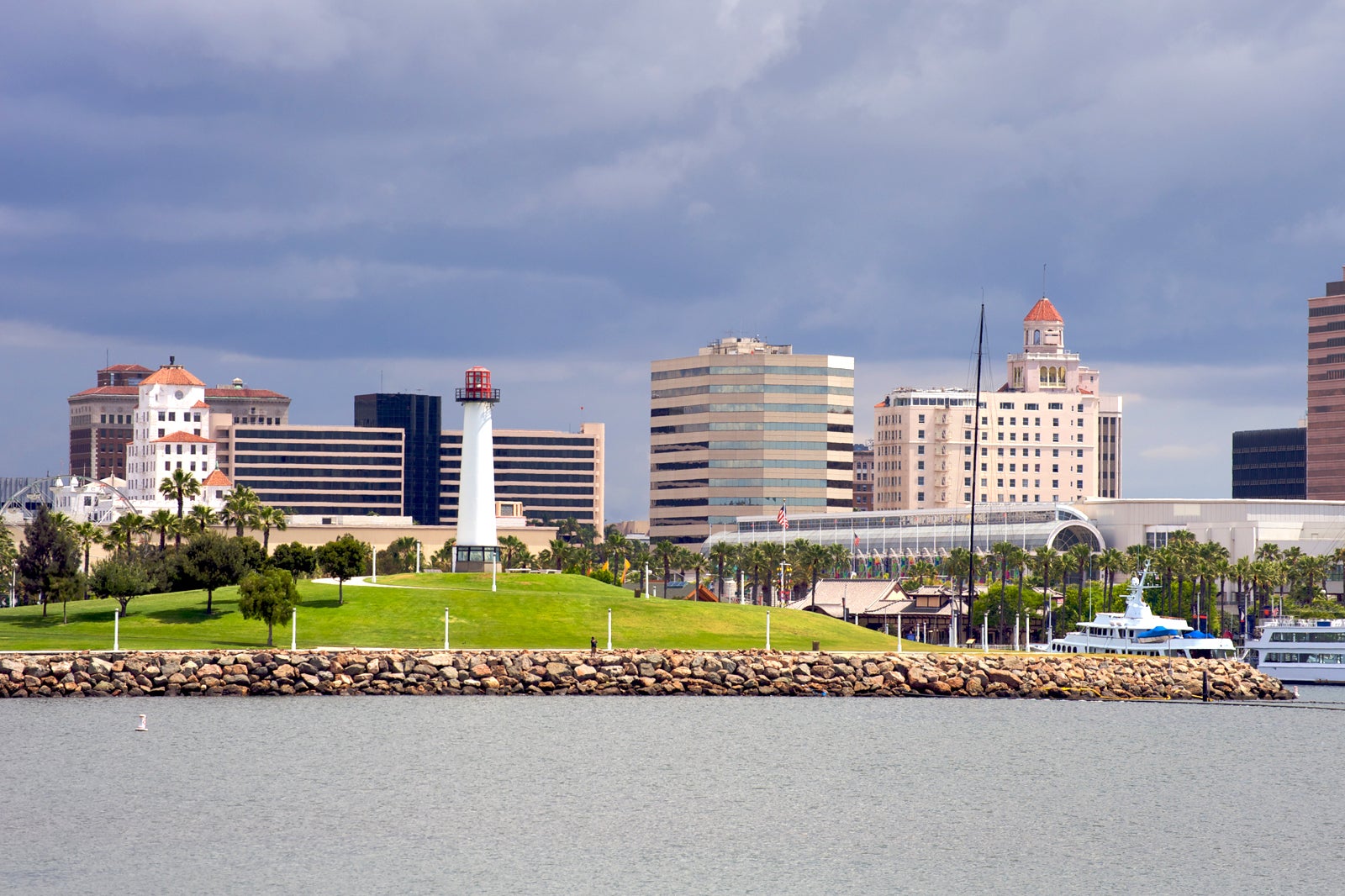 City centre Long Beach In Los Angeles
Back to top