Discovery Cove® Orlando is a theme park which provides a safe and easy opportunity to enjoy amazing experiences like swimming with dolphins. A sister park to SeaWorld® Orlando and Aquatica® Orlando, it's home to recreations of natural environments in which you can interact with the wildlife.
Swimming with dolphins is a common feature on bucket lists and one which Discovery Cove® Orlando can make a reality. The Dolphin Lagoon®, at the heart of the park, gives guests 30 minutes with one of many of these majestic creatures, during which they can touch, play, swim and even learn to communicate with it and ride its dorsal fin. This is all under the supervision of experienced trainers, ensuring that neither guests nor animals are harmed.
Discovery Cove Orlando - one of the highlights of 61 Best Things to Do in Orlando and 10 Best Theme Parks in Orlando (Read all about Orlando here)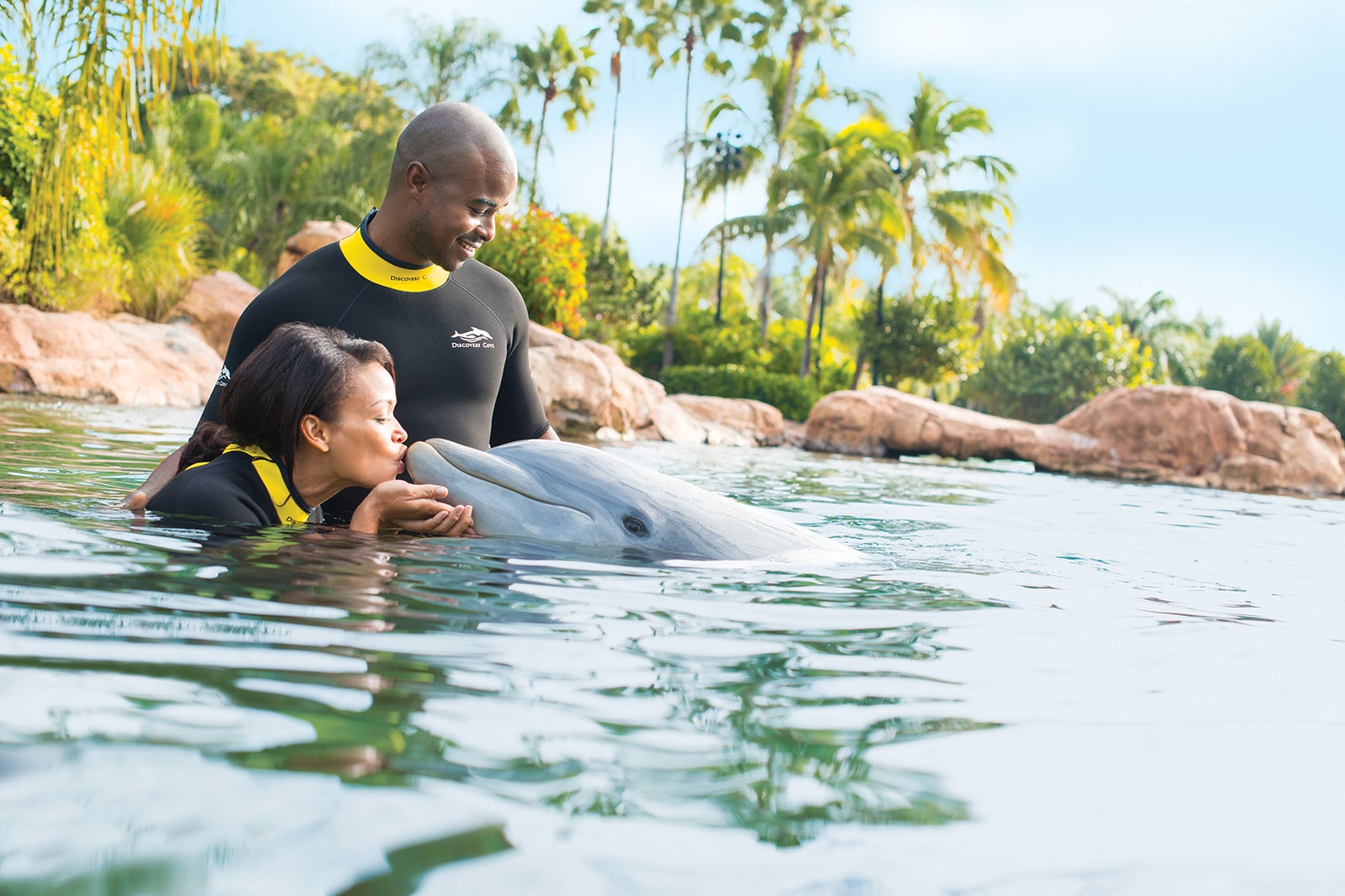 Another area of the park contains The Grand Reef – a recreation of a coral reef, which is home to thousands of fish and rays. You can swim and snorkel among most of them and you can even dive down to explore the reef and its inhabitants up close with the SeaVenture underwater walking tour.
Discovery Cove® Orlando also recreates a tropical river environment, giving you the chance to interact with freshwater creatures such as otters and marmosets. This, as well as the Wind-Away River and Serenity Bay, offer relaxation in natural surroundings – like a holiday within a holiday.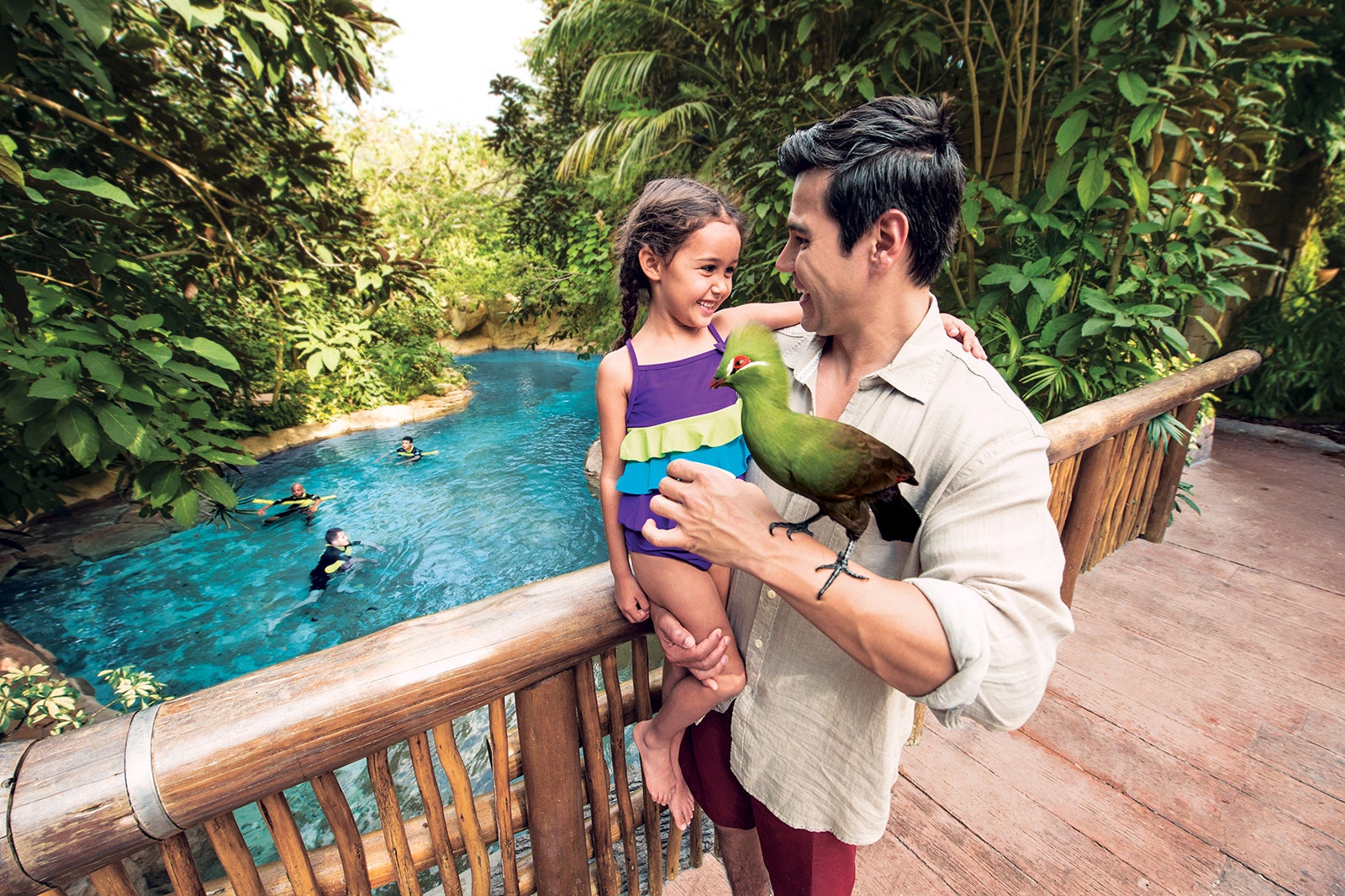 It's not all about the water, though. Discovery Cove® Orlando has an extensive aviary, which is home to over 250 tropical birds from more than 30 species. It's a free-flight facility, meaning that the birds are not held in cages but can fly around and even onto you, allowing a far greater level of interactivity than is generally possible.
Prices depend on the package you choose as well as the day you choose to visit. They can include a freshly prepared breakfast and lunch, unlimited snacks and drinks, admission to SeaWorld Orlando and Aquatica Orlando and use of snorkelling gear, wetsuits, towels, lockers, sunscreen, showers, changing rooms and car parking.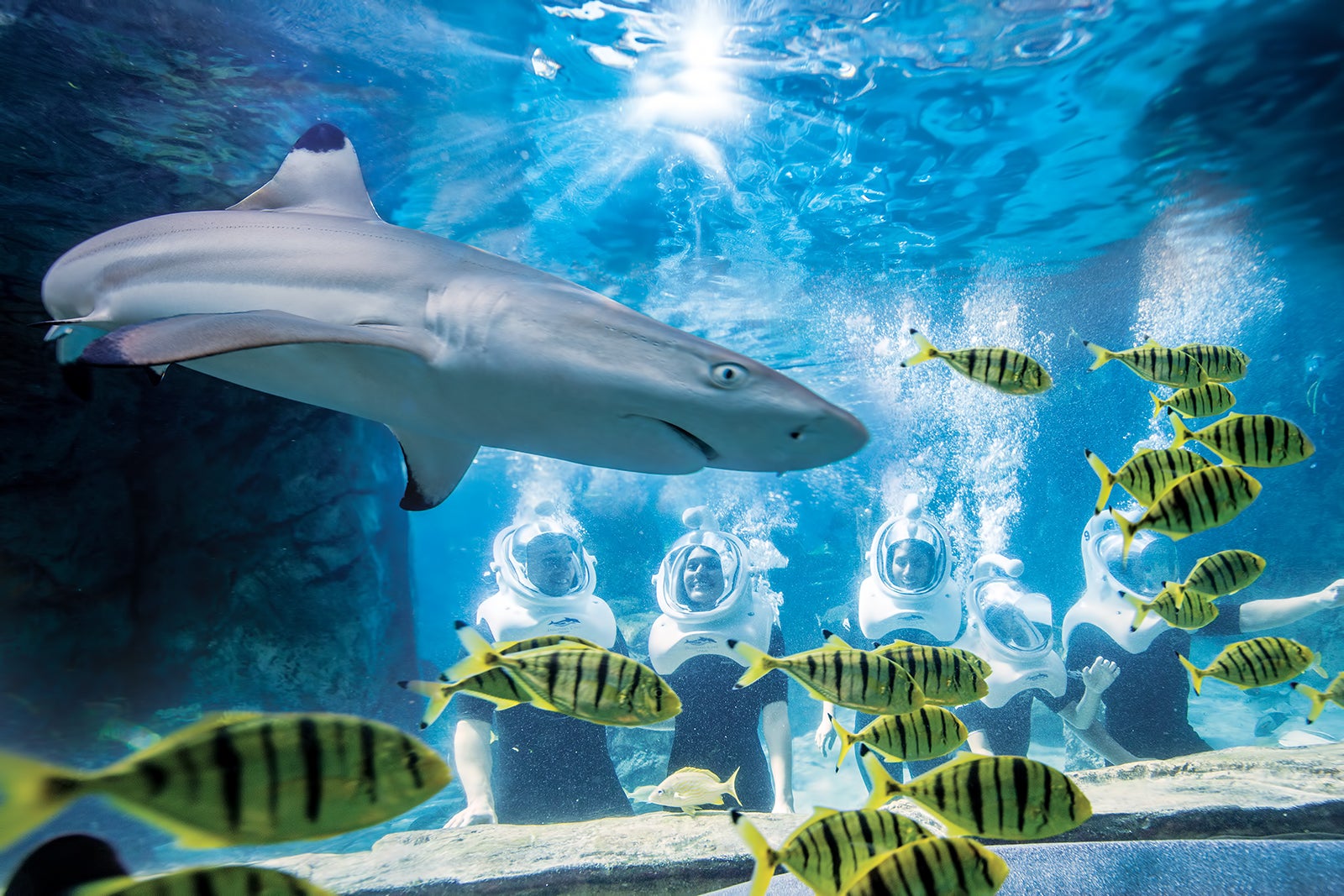 Discovery Cove Orlando
Location: 6000 Discovery Cove Way, Orlando, FL 32821, USA
Open: Hours vary by season
Phone: +1 407-513-4600
Back to top