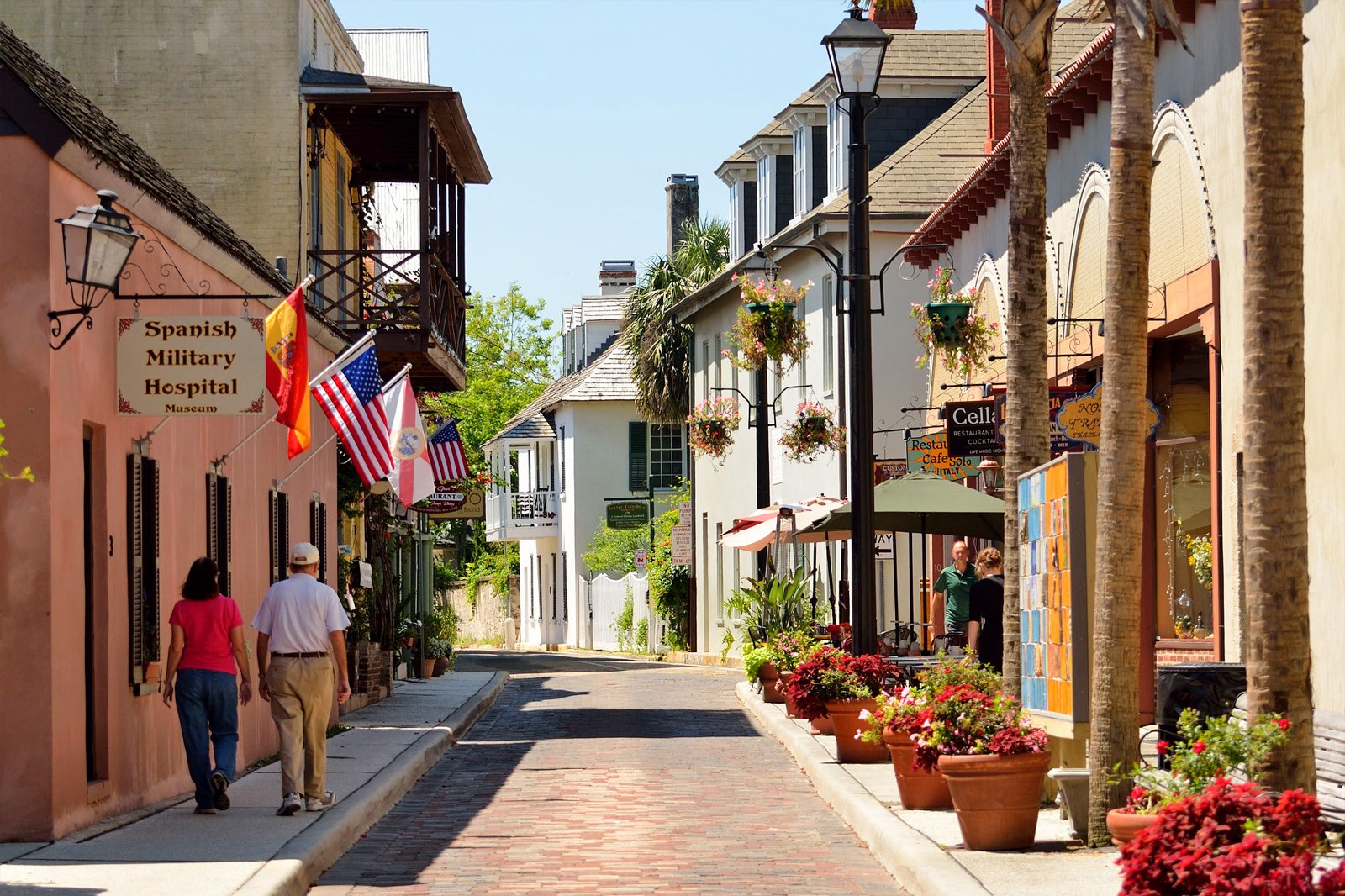 10 Things to Do in St. Augustine, FL on a Small Budget
Holidays in St. Augustine Don't Have to Be Expensive
Some great things to do in St. Augustine are free. With a reputation of being the oldest city in the United States and attracting throngs of visitors every year, you might think this isn't a conducive place for a budget-friendly trip. It's true that you could burn through chunks of cash seeing its diverse historical and cultural attractions. But should you?
With a little lateral thinking, it's not difficult to get a feel for the city's rich past without shedding too much of your own cash. From free, equally worthy alternatives to the most popular sights to inexpensive seasonal activities, St. Augustine is full of options for travellers on a modest budget.
1
Explore St. Augustine's vast beaches
A dip in the sea won't cost a penny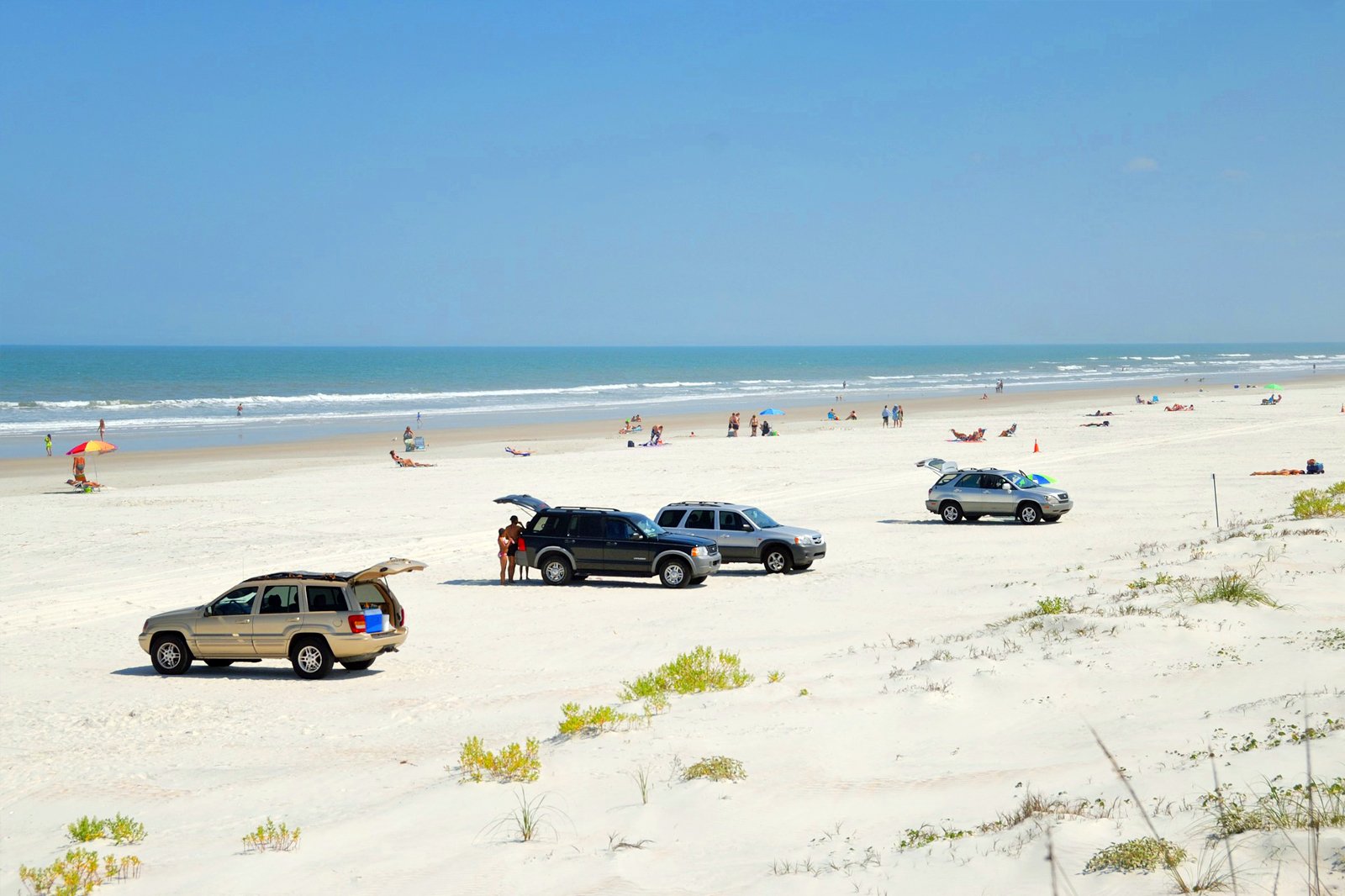 Among the best free things to do in St. Augustine, Mother Nature's generous bounty comes out on top. You haven't really done Florida unless you've sprawled yourself out on its stunning beaches. With this level of white-sand beauty right on St. Augustine's doorstep, why would you pay money to do anything else anyway?
Numerous beaches in and around St. Augustine boast 42 miles of sandy stretches and clear water, with free public access (and in some cases free parking). Start at St. Augustine Beach, but also check out Butler Beach and Crescent Beach.
Location: A1A Beach Blvd, St. Augustine Beach, FL 32080, USA
2
Discover Fort Matanzas National Monument
Switch out Castillo de San Marcos for this freebie
While the crowds head to famous Castillo de San Marcos, thrifty travellers can switch it out for Fort Matanzas National Monument (and if you visit San Marcos, know that you can enjoy sea views from the grounds without paying admission).
Fort Matanzas was similarly used to guard St. Augustine in the first Spanish colonial period, except this fort sits at what was the city's southern entrance. Not only is it free to take a tour or explore on your own, you'll even be able to hop on a free ferry to Rattlesnake Island to get to it.
Location: 8635 A1A S, St. Augustine, FL 32080, USA
Open: Daily from 9 am to 5.30 pm
Phone: +1 904-471-0116
photo by Intergalacticz9 (CC BY-SA 3.0) modified
3
Soak up sea views at St. Augustine Beach Pier
The kids can splash while you go fishing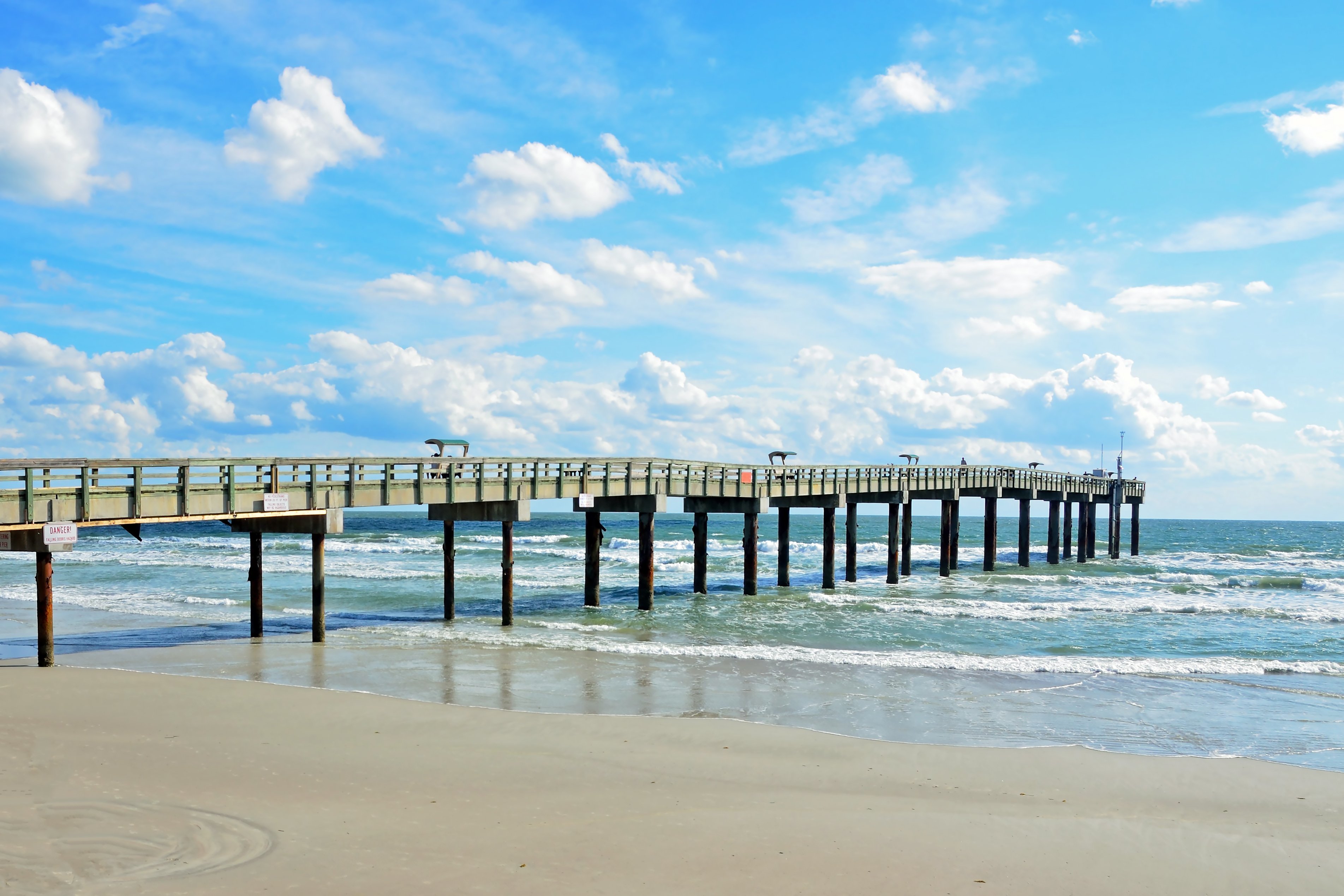 The impressive St. Augustine Beach Pier – also known as the St. Johns County Ocean Pier – stretches out over the waters of the North Atlantic and affords both incredible views and the chance to breathe in the sea air.
For around a dollar you can head out onto the pier for a spot of sightseeing or simply to relax. Back on land, a splash park and playground beside the pier provide a safe place for kids to have fun. For a small additional fee, you can even partake in a spot of fishing from the pier itself.
Location: 350 A1A Beach Blvd, St. Augustine, FL 32080, USA
Open: Daily from 7 am to 9 pm (Wednesdays, Fridays and Saturdays until 10 pm)
Phone: +1 904-209-0326
4
Take the San Sebastian Winery tour
Daily tours with free samples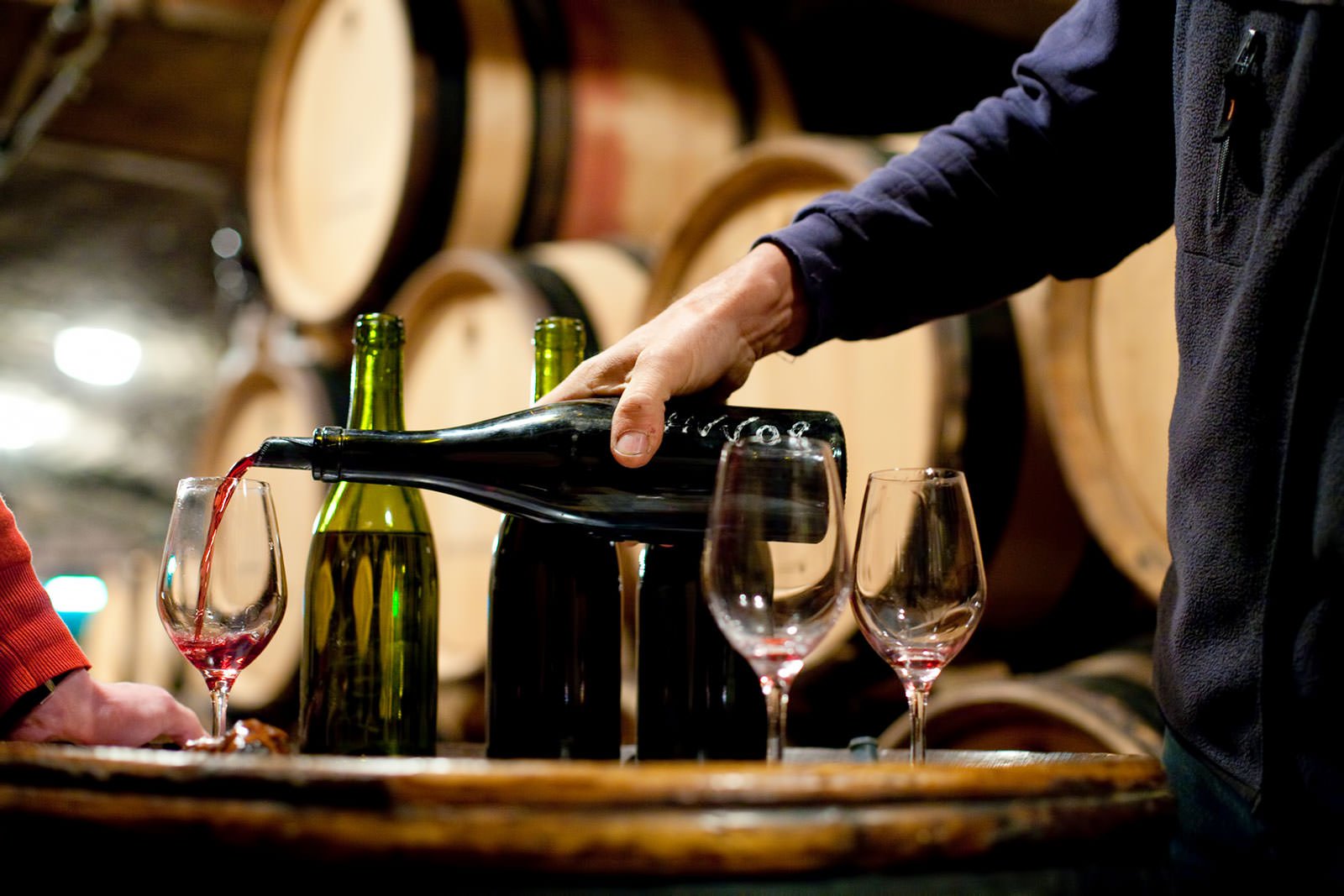 St. Augustine is home to the San Sebastian Winery and the St. Augustine Distillery, and both offer free daily tours complete with the chance to sample the local liquor. When travelling to St. Augustine on a budget, who can say no to free booze?
Only a 5-minute walk from one another and just a few blocks outside the historic city centre, the winery and distillery's tours depart every half hour or so. You'll get to see the production process in action, and then taste a diverse range of award-winning Florida wines as well as bourbon, vodka, gin, and rum.
Location: 157 King St, St. Augustine, FL 32084, USA
Open: Monday–Thursday from 10 am to 6 pm. Friday–Saturday from 10 am to 11 pm. Sunday from 11 am to 6 pm
Phone: +1 904-826-1594
5
Go sightseeing on foot in the historic district
Embark on a walking tour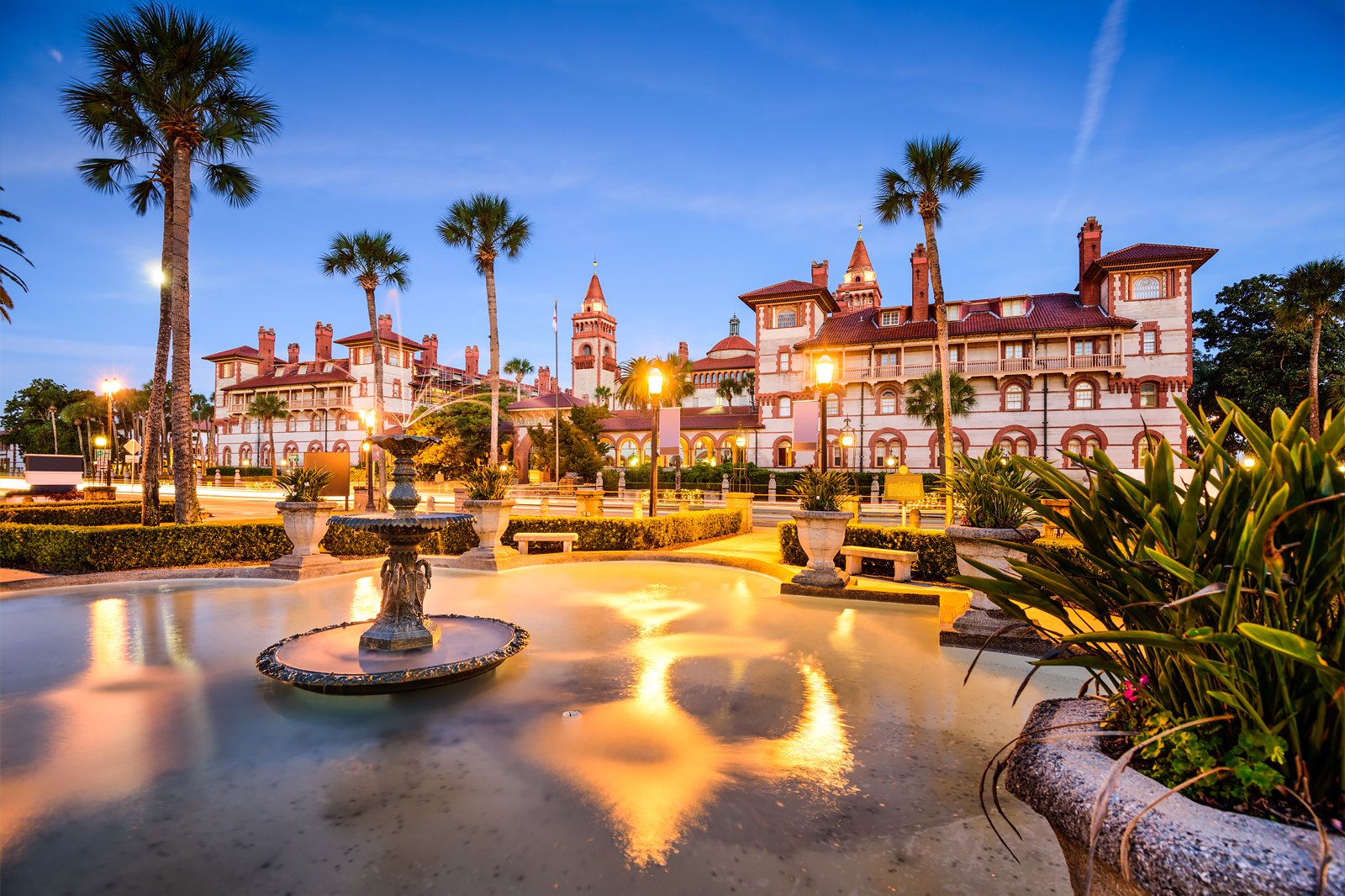 A tram tour is usually the chosen way to get around St. Augustine, but this city's small size is a blessing, making it far more walkable than most. Indeed, there are few better ways to really get a feel for the historic significance of a place like this than to hit the streets yourself and discover it on foot.
The downtown historic district is compact enough to enjoy on a self-guided walking tour in and around King Street – be sure to hit up Flagler College, Government House, and the Lightner Museum – while the city is also a pleasant one to cruise by bicycle.
Location: King St, St. Augustine, FL 32084, USA
6
Take a free self-guided art tour
Open house at galleries once a month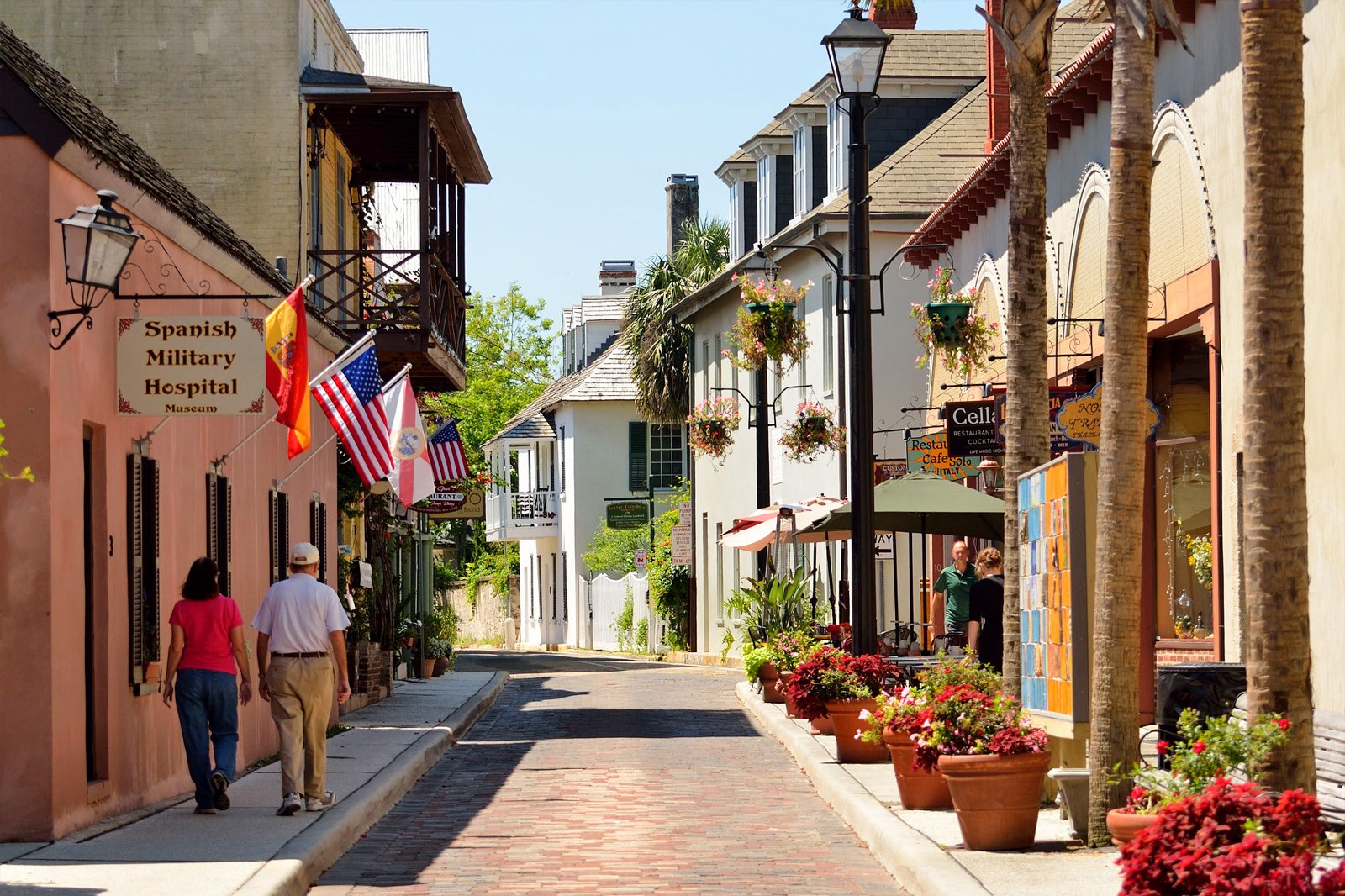 Stopping by some of St. Augustine's numerous art galleries is a great way to add a creative slant to what can be a notably history-heavy place to visit. The good news is that, once a month, almost 30 galleries across the city throw open their doors and welcome anyone and everyone for the free First Friday Art Walk.
A walking tour map guides you between the venues, where you can expect refreshments and specially laid-on entertainment – most months, there's even a free tram shuttle to get you around if you'd rather not walk.
Location: 22 Cathedral Pl, St. Augustine, FL 32084, USA
Open: Monday–Tuesday and Thursday–Saturday from 11 am to 6 pm (closed on Wednesdays and Sundays)
Phone: +1 904-824-3662
7
Enjoy free concerts and movie screenings
Al fresco summertime entertainment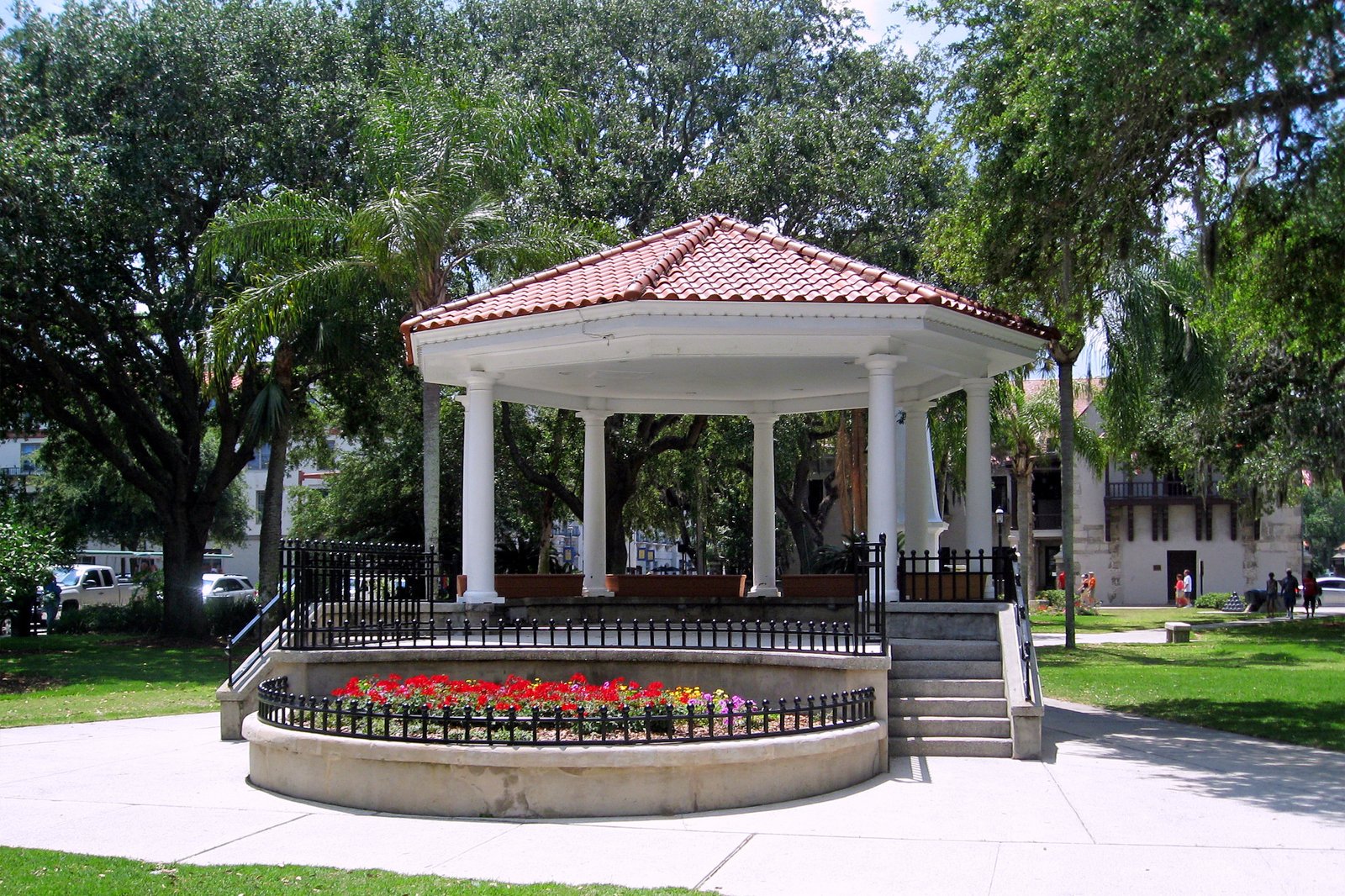 In the summer season St. Augustine puts on a diverse array of free concerts out in the open air, meaning the night can drag on a little longer. When the weather is good, no one in the city wants to be heading back inside just because the sun is setting, and the evening is drawing to a close.
The historic Plaza de la Constitucion is a particularly evocative outdoor venue, playing host to a regular schedule of live music performances that usually run from June to August, while the Colonial Oak Music Park sees weekly outdoor movie screenings.
Location: 170 St George St, St. Augustine, FL 32084, USA
8
Visit the Cathedral Basilica
Wander through America's first parish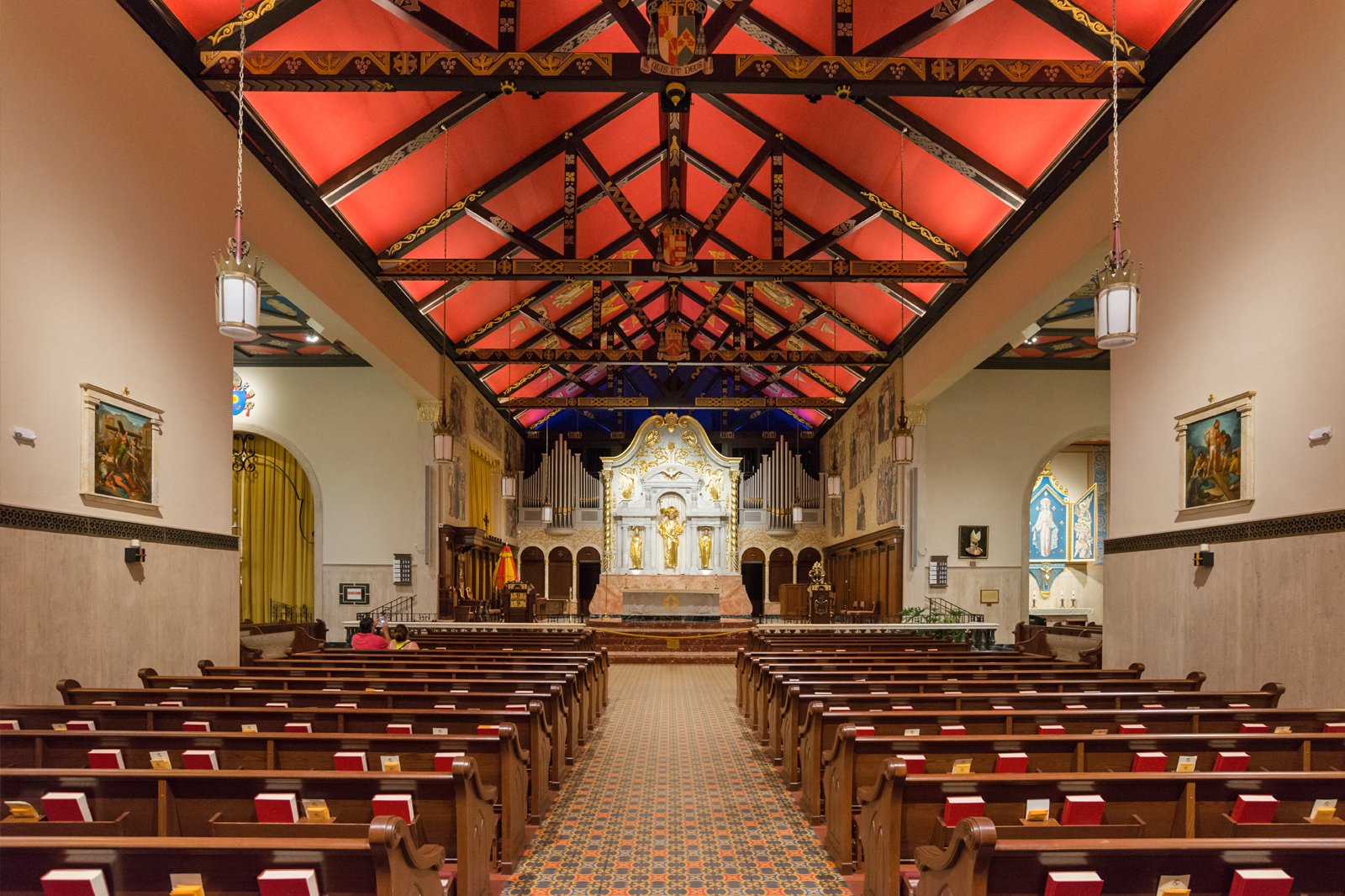 The historic Cathedral Basilica of St. Augustine is a recognised national monument, originally constructed in 1793 and – as the oldest Christian structure of its kind – still able to call itself 'America's first parish' to this day.
The Spanish colonial and renaissance revival architectural style, complete with stained glass and striking murals, make this a majestic site to explore. The Cathedral Basilica is easily reached in downtown St. Augustine and welcomes visitors free of charge (there is a fee for guided behind-the-scenes tours).
Location: 38 Cathedral Pl, St. Augustine, FL 32084, USA
Open: +1 904-824-2806
photo by DXR (CC BY-SA 4.0) modified
9
Use the discount car park and free shuttle
Save a bundle with convenient flat-rate parking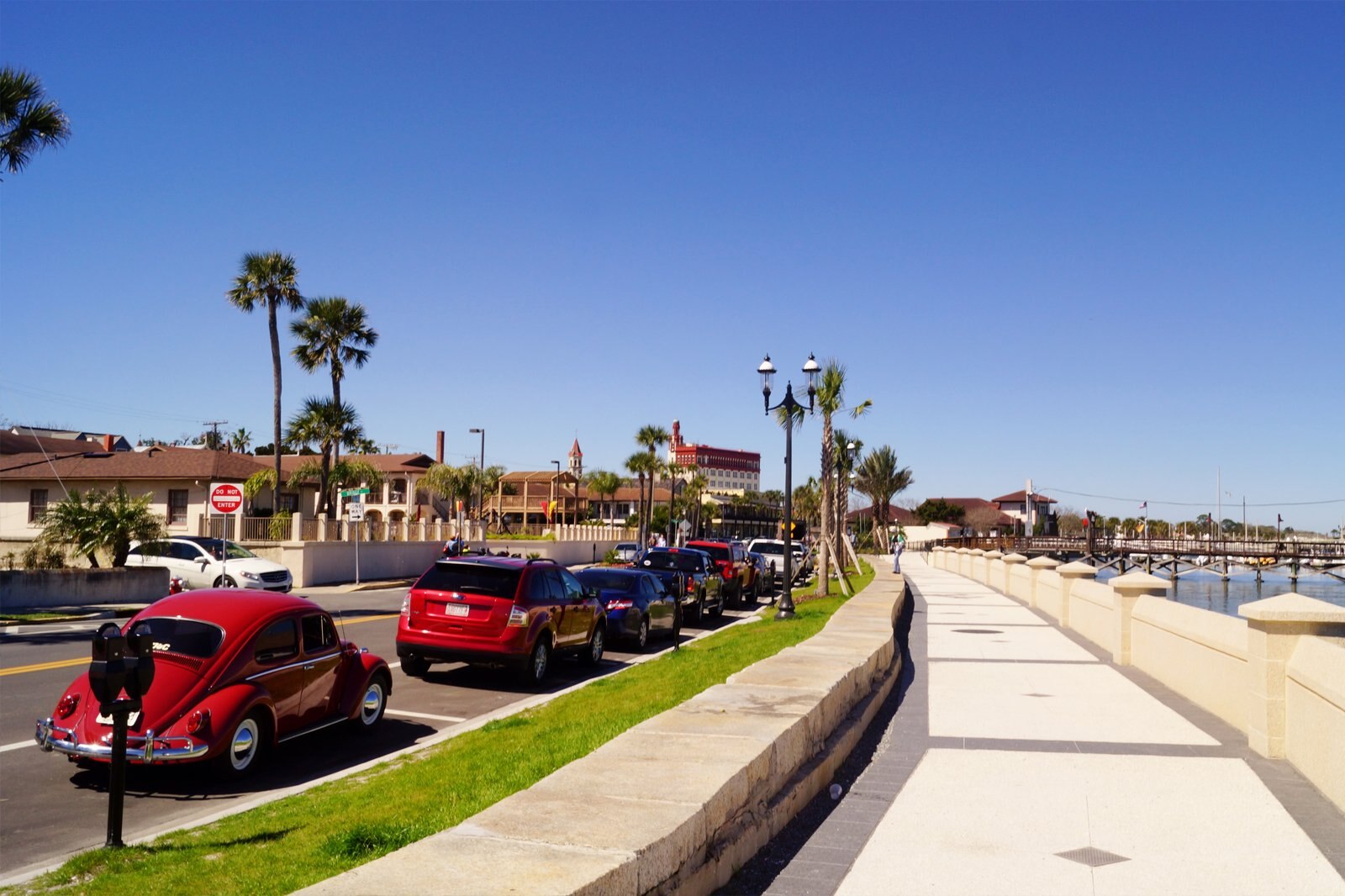 The downside of a small city like St. Augustine is that parking is often at a premium, and streetside meters quickly become costly. Fortunately, the publicly run Historic Downtown Parking Facility offers discounted flat rates beside the visitor information centre in the north of the city.
Open 24/7 and with capacity for 1,200 vehicles, it's a breeze to park here and be freed up to explore the city's attractions on foot (it's just a 3-minute walk to St. George Street). Also look out for park-and-ride services from just outside the city during peak visitor periods.
Location: 1 Cordova St, St. Augustine, FL 32084, USA
Phone: +1 904-484-5160
photo by Mickey Luigi Logitmark (CC0 1.0) modified
10
Picnic in the countless public parks
Ride a carousel or go kayaking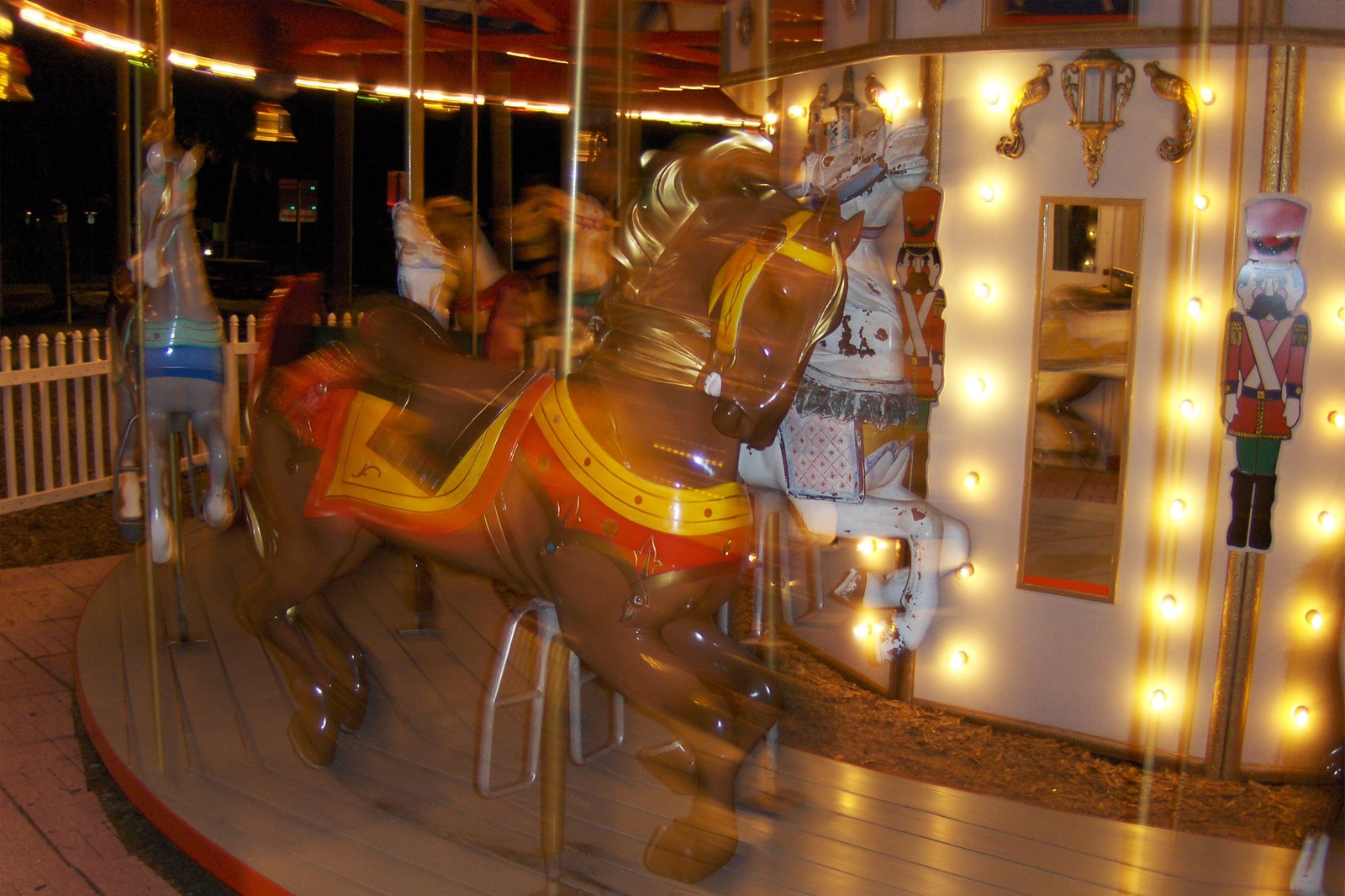 Budget
Families
Photo
Adventure
St. Augustine and the surrounding area are blessed with countless city, county, and state parks perfect for picnicking. Many of these green spaces offer free public access.
A 20-minute walk from downtown, Davenport Park sports a restored antique carousel for old-fashioned family fun, and further out the 23-acre Vaill Point Park features numerous children's playgrounds, a hiking trail, boating, and a fishing pier. Joe Pomar Park has a kayak launch dock that leads into the San Sebastian river.
Location: W San Carlos Ave, St. Augustine, FL 32084, USA
photo by Peter Dutton (CC BY 2.0) modified
Back to top