Blue Spring State Park spans over 1,000 hectares and includes the largest spring on the St. John's River. It's a popular destination for locals and visitors and will appeal to nature lovers and outdoor enthusiasts visiting Orange City in Florida. The water is crystal clear and usually around 73°F (23°C) during the swimming season.
The freshwater spring of Blue Spring State Park is a manatee refuge. From November to mid-March, it is home to hundreds of West Indian Manatees, along with a wide range of other animals including tropical birds, and turtles, squirrels and even alligators.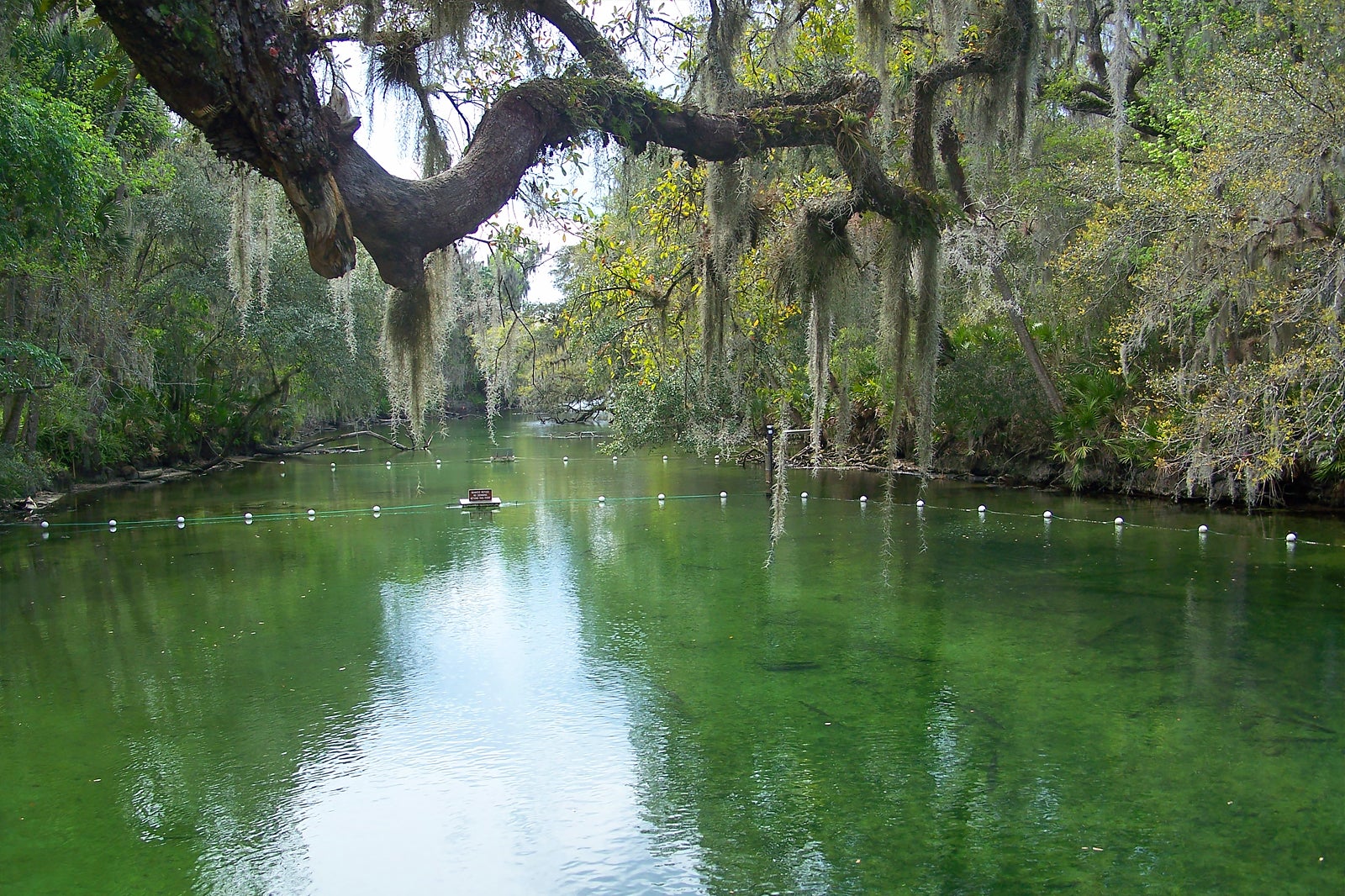 From mid-March through November, Blue Spring State Park is open to the public for swimming, snorkelling, and scuba diving. You can also enjoy fishing, canoeing, and boating along the St. John's River. Boat tours are available with reservations. Picnic areas are available as well as 3 covered pavilions. Camping is available based on availability at around $24 per night and you can buy food near the public swimming area.
If you plan to spend time at Blue Spring State Park, you will want to call ahead or arrive early and make sure there is space. During the busy summer months, the spring reaches capacity, and you'll have to wait in line to enter. This beautiful and well-kept national state park is around 45 minutes away from downtown Orlando and driving in costs $6 per car.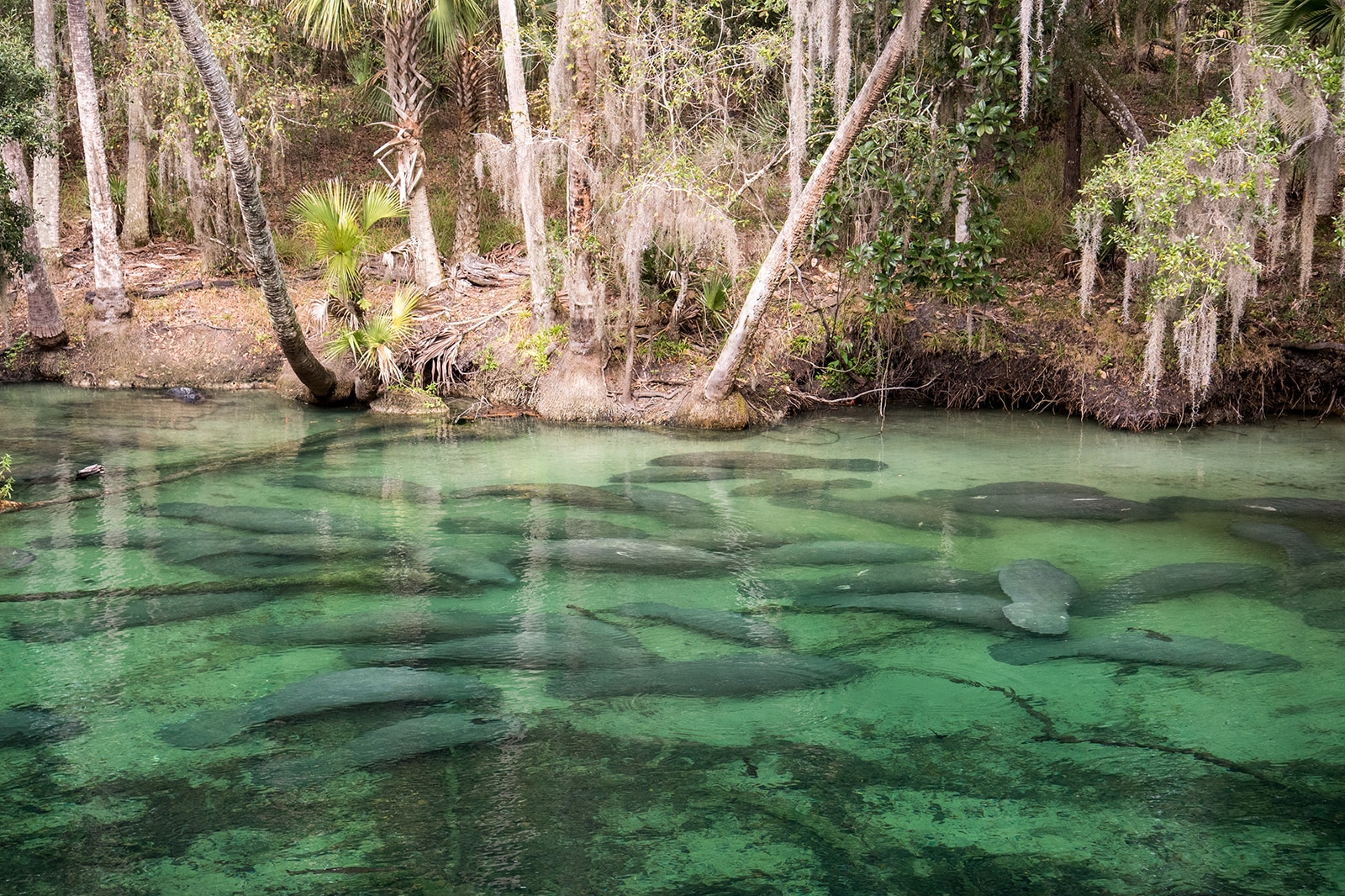 Blue Spring State Park
Location: 2100 W French Ave, Orange City, FL 32763, USA
Open: Daily from 8am to sunset
Phone: +1 386-775-3663
Back to top