10 Best Things to Do in St. Louis
What is St. Louis Most Famous For?
St. Louis is a vibrant metropolis in the heartland of the USA, with its fiercely independent frontier-town roots, layered with Midwest modesty. Commonly referred to as the 'Gateway to the West', this eclectic city is famous for its iconic Gateway Arch, fiercely loyal sports fans, and blues music scene.
Experience a St. Louis rite of passage by sipping on a Budweiser and attending a ball game at the storied Busch Stadium – it's often the top of many people's bucket list. You can also join the locals on a nice day at Forest Park, considered one of the nation's greatest urban parks. Families will be fascinated by the interactive art at the wacky City Museum, while everyone must try the legendary Louis-style BBQ.
What are the best things to do in St. Louis?
1
Gateway Arch
Ride the tram up the largest archway on the planet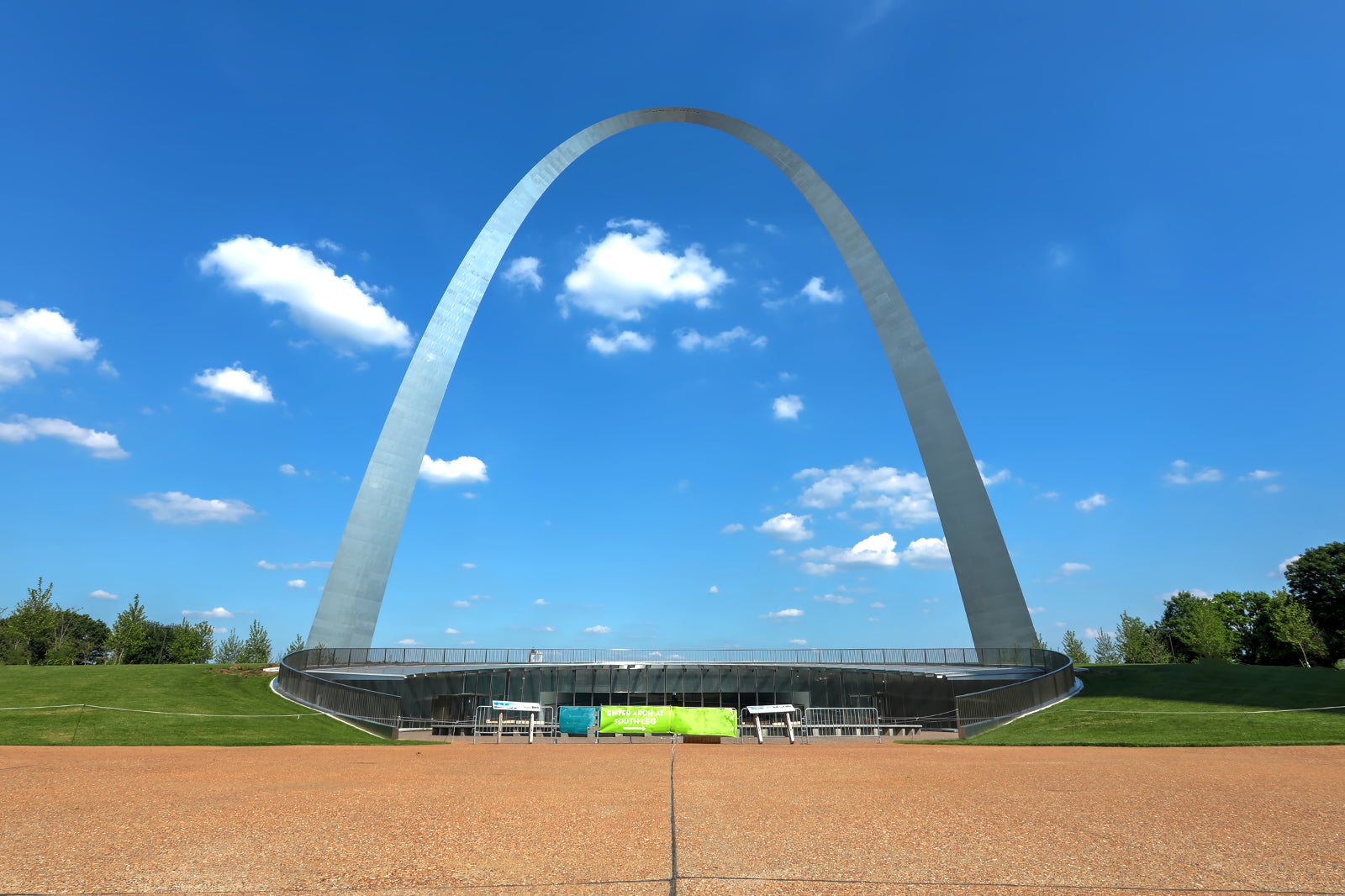 The Gateway Arch is St Louis' iconic monument, built in the early 1960s to honour the frontiersmen who went westward and discovered the Great Plains and beyond. Located on the banks of the Mississippi River, the tram ride up the 630-ft-tall arch offers unparalleled views of the sprawling city.
You can't miss the 19th-century Old Courthouse, sitting symmetrically between the arches, as well as the towering Busch Stadium to the south. The 45-60-minute experience includes a short documentary on the history of the monument, and access to the onsite museum. Don't leave without taking a memorable picture of the arch and city from across the river, at Malcolm Memorial Park.
Location: Gateway Arch National Park, St. Louis, MO 63102, USA
Open: May–September: daily from 8 am to 10 pm. November–April: daily from 9 am to 6 pm
Phone: +1 877-982-1410
2
Forest Park
Spend a day exploring one of the nation's great urban parks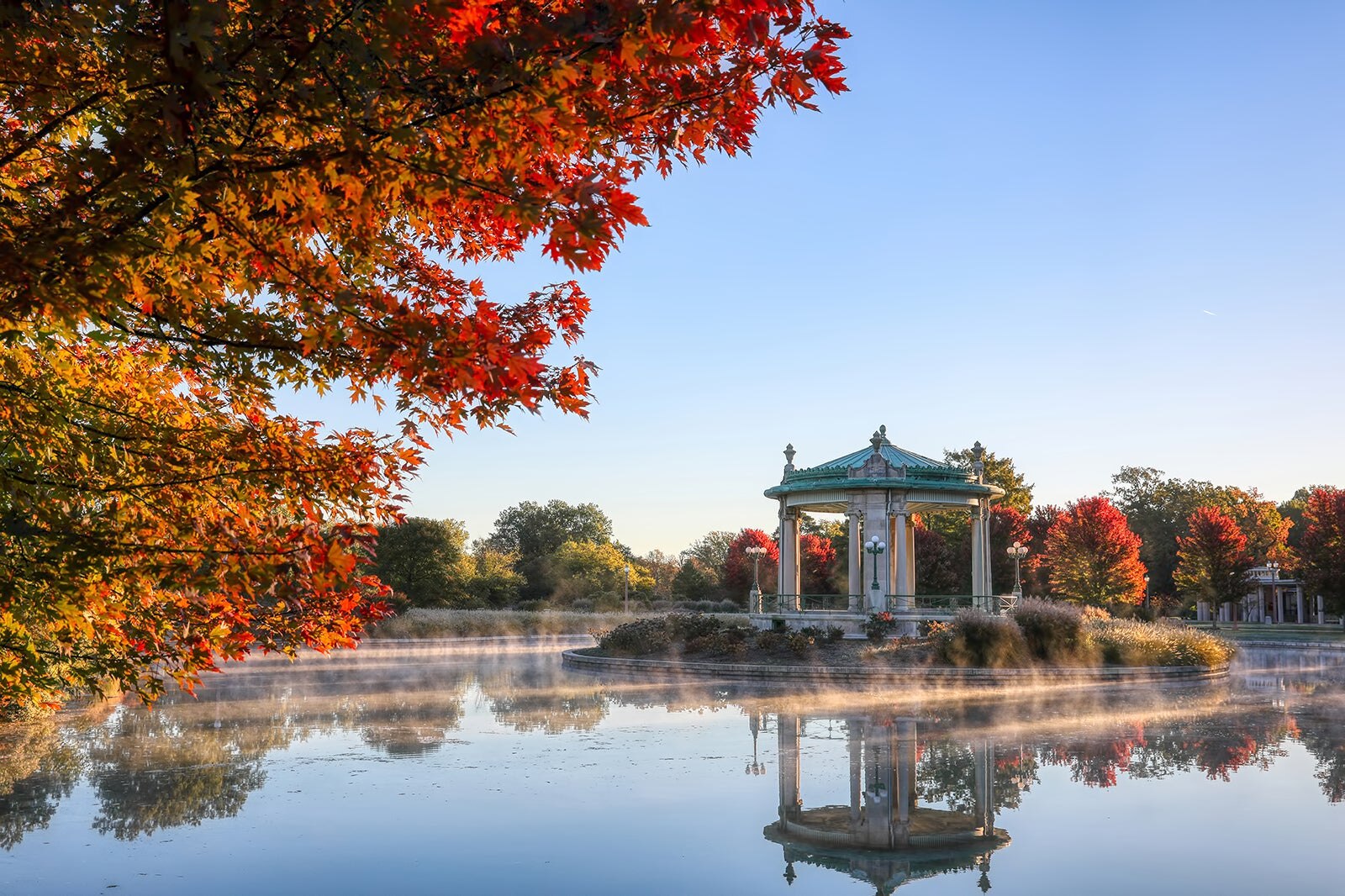 Families
Couples
Photo
Budget
Forest Park is an excellent escape from the bustling city life, situated 20-minutes west of downtown St. Louis. The 1,300-acre park is the beating heart of the city, housing a multitude of museums, a zoo, a golf course, an outdoor amphitheatre, and miles of walking paths.
Take a stroll through the park to admire the art-deco designed Jewel Box and the scenic Pagoda Lake. It's a good idea to pack a picnic, as you can lounge on Art Hill before making your way to the St. Louis Art Museum, where you can check out a constant rotation of internationally recognised exhibits. For some family fun, you can check out life on the African savannah with lions and zebras at the St Louis Zoo, which is home to over 19,000 wild animals. The park is open year-round – sledging is a popular pastime during winter.
Location: 5595 Grand Dr, St. Louis, MO 63112, USA
Open: Daily from 6 am to 10 pm
Phone: +1 314-367-7275
3
City Museum
Play and wander through this interactive art playground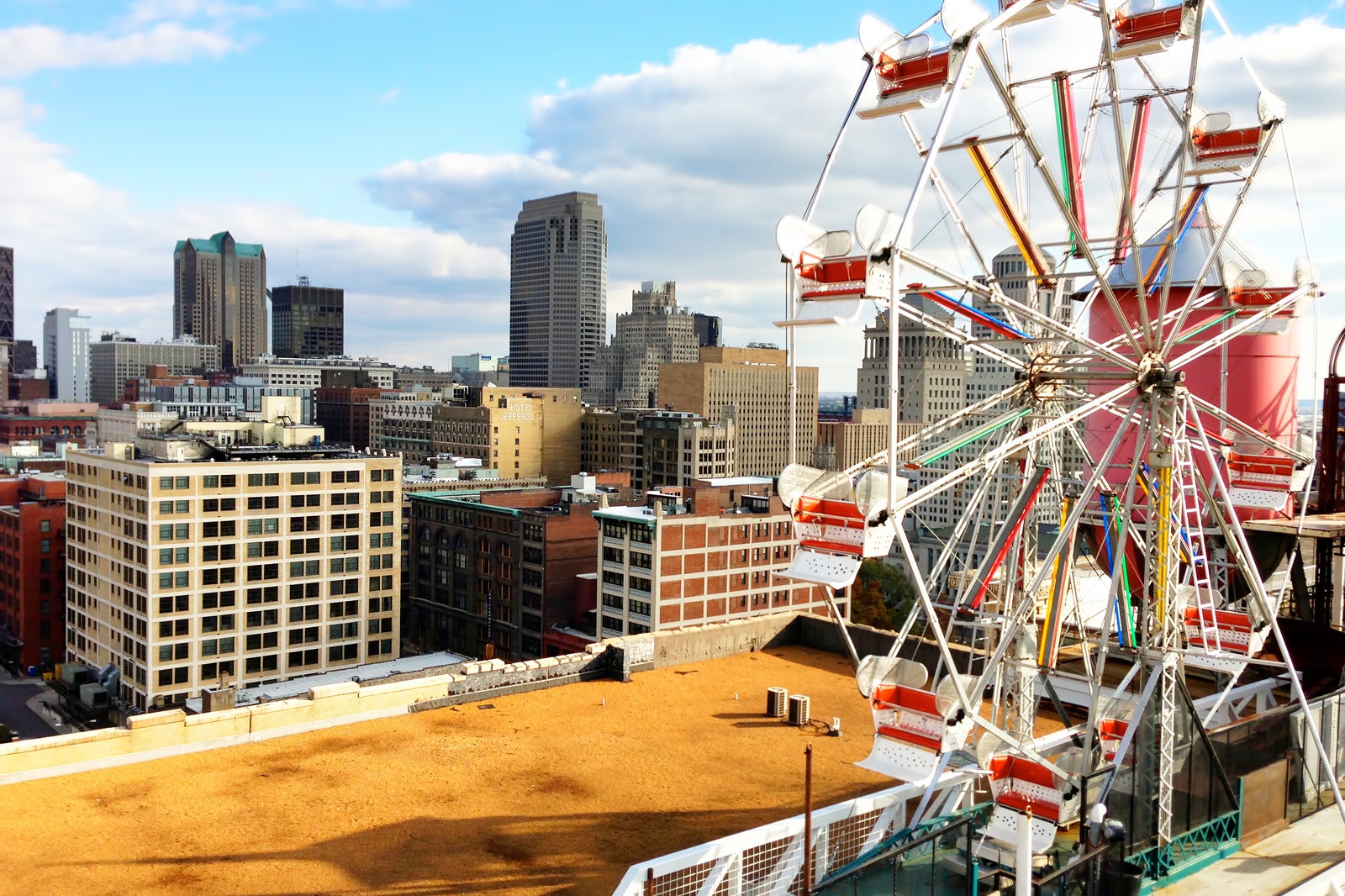 City Museum is a repurposed century-old shoelace warehouse – part playground, part art project – located a few blocks north of Union Station. Local artists have repurposed old industrial pieces to build an indoor 'theme park' of sorts, with miles of bridges, tunnels, aeroplanes, and castles for all ages to explore.
The museum is a never-ending web of hallways, so make sure to agree on a meeting place ahead of time. Highlights include the exhilarating 10-storey spiral slide, the spooky Museum Caves, and the towering outdoor castle turrets.
Location: 750 N 16th St, St. Louis, MO 63103, USA
Open: Monday–Thursday from 9 am to 5 pm, Friday–Saturday from 9 am to 12 am, Sunday from 11 am to 5 pm
Phone: +1 314-231-2489
photo by Jon DeJong (CC BY 2.0) modified
4
Busch Stadium
Experience world-class sports on full display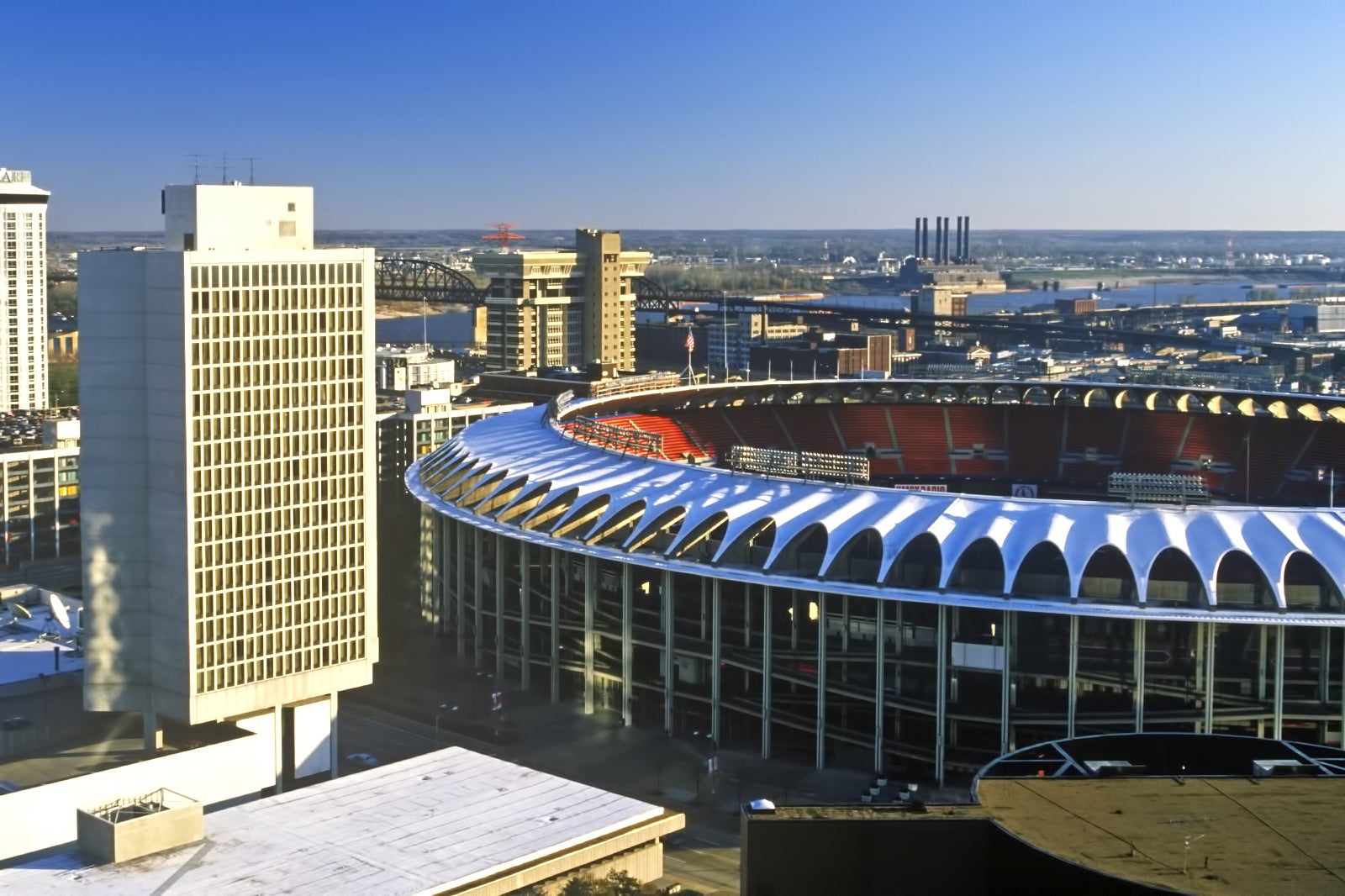 Busch Stadium is home to the 11-time World Series Champion St. Louis Cardinals. Make sure to enter through the third-base entrance and join supporters performing a uniform bow to the statue of Cardinals great, Stan Musial, before every game. Grab a classic hotdog, paired with a cold Budweiser and enjoy the energy of the MLB's second-most attended stadium. Depending on the night, the Clydesdale horses might even take the field – a storied tradition to experience.
For a pre- or post-game bite and drink, visit Ballpark Village, a bustling sports-themed district across from the stadium. Located 2 blocks from the Gateway Arch, Busch Stadium is ideally positioned for a full day outing in St. Loius.
Location: 700 Clark Ave, St. Louis, MO 63102, USA
Phone: +1 314-345-9600
5
Soulard Farmer's Market
Explore one of the oldest public markets in the nation
The Soulard Farmer's Market has been an important community trading centre of St. Louis since 1779. Initially formed by the Soulard family to provide farmers with a place to sell their livestock and harvests, it has now evolved into a thriving open-air market with over 140 vendors.
The market is open 4 days a week, though we recommend visiting on a Saturday to truly experience the market in full flow. Stroll through the stalls of the Grand Hall and you'll emerge 15 minutes later with a full picnic from around 6 countries. For the adventurous eaters, Juan More Tamale's seasonal special is a must, while those in need of a spice kick should head to Norton's Cajun Corner. Pekara Bread offers a valid excuse to indulge in homemade pastries.
Location: 730 Carroll St, St. Louis, MO 63104, USA
Open: Wednesday–Thursday from 8 am to 5 pm, Friday from 7:30 am to 5 pm, Saturday from 7 am to 5 pm
Phone: +1 314-622-4180
photo by Paul Sableman (CC BY 2.0) modified
6
Visit St. Louis' free museums
Admire the rich history and culture of this frontier city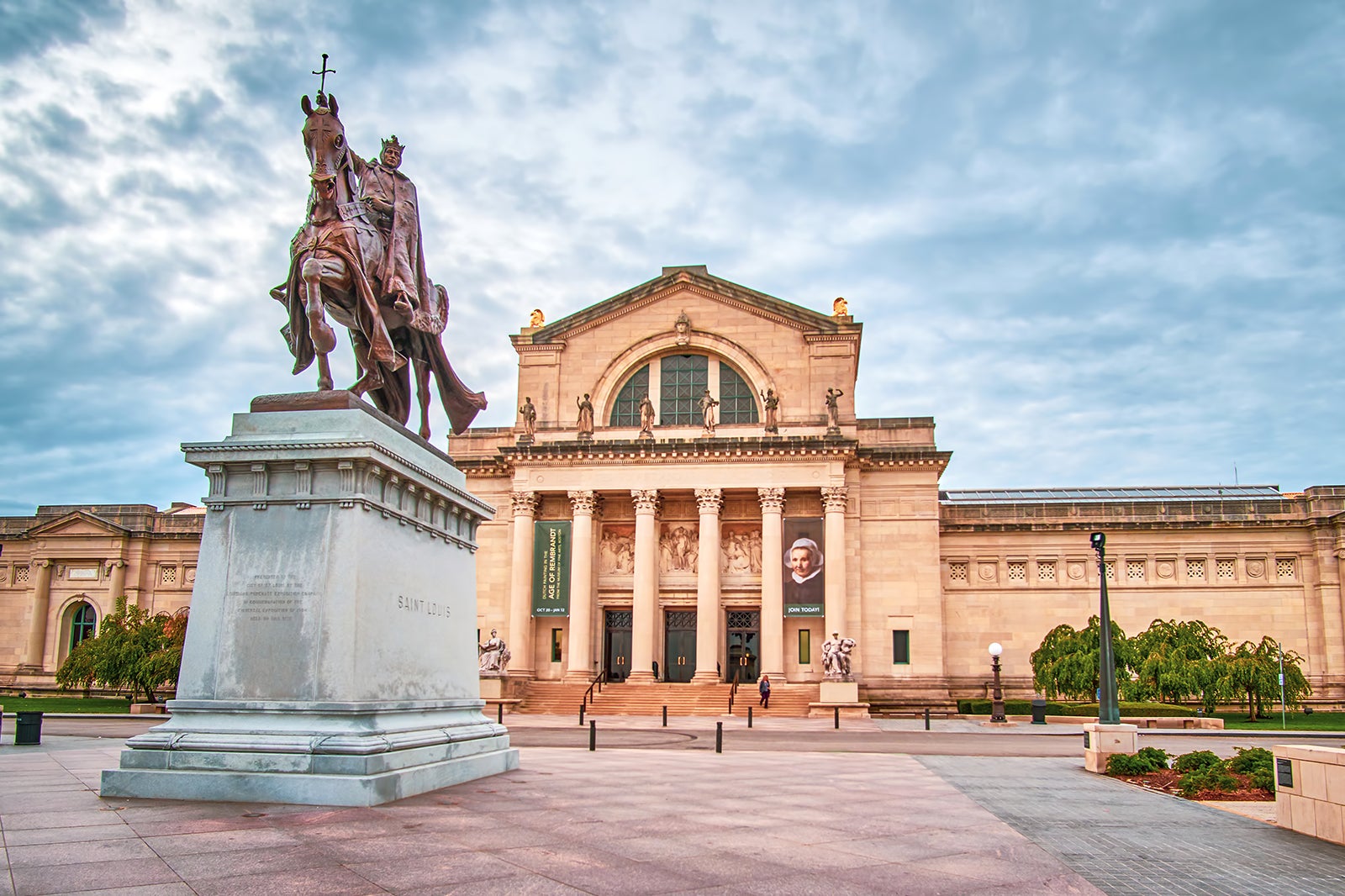 St. Louis' free museums allow you to explore the legacy of the city without spending a single dollar. There are more than 10 museums, many of which are right in downtown St. Louis, covering a wide range of topics.
A must-visit is the Forest Park-based St. Louis Art Museum, which houses a collection of world-class art, including a few by Van Gogh. The Missouri History Museum offers an opportunity to learn about life on the Mississippi River and even has a few artefacts from the last Lewis and Clark expedition. Finally, don't leave St. Louis without visiting the Soldiers Memorial Military Museum, which explores the stories of local soldiers since the American Revolution.
7
Delmar Loop
Shop and dine on one of the great American streets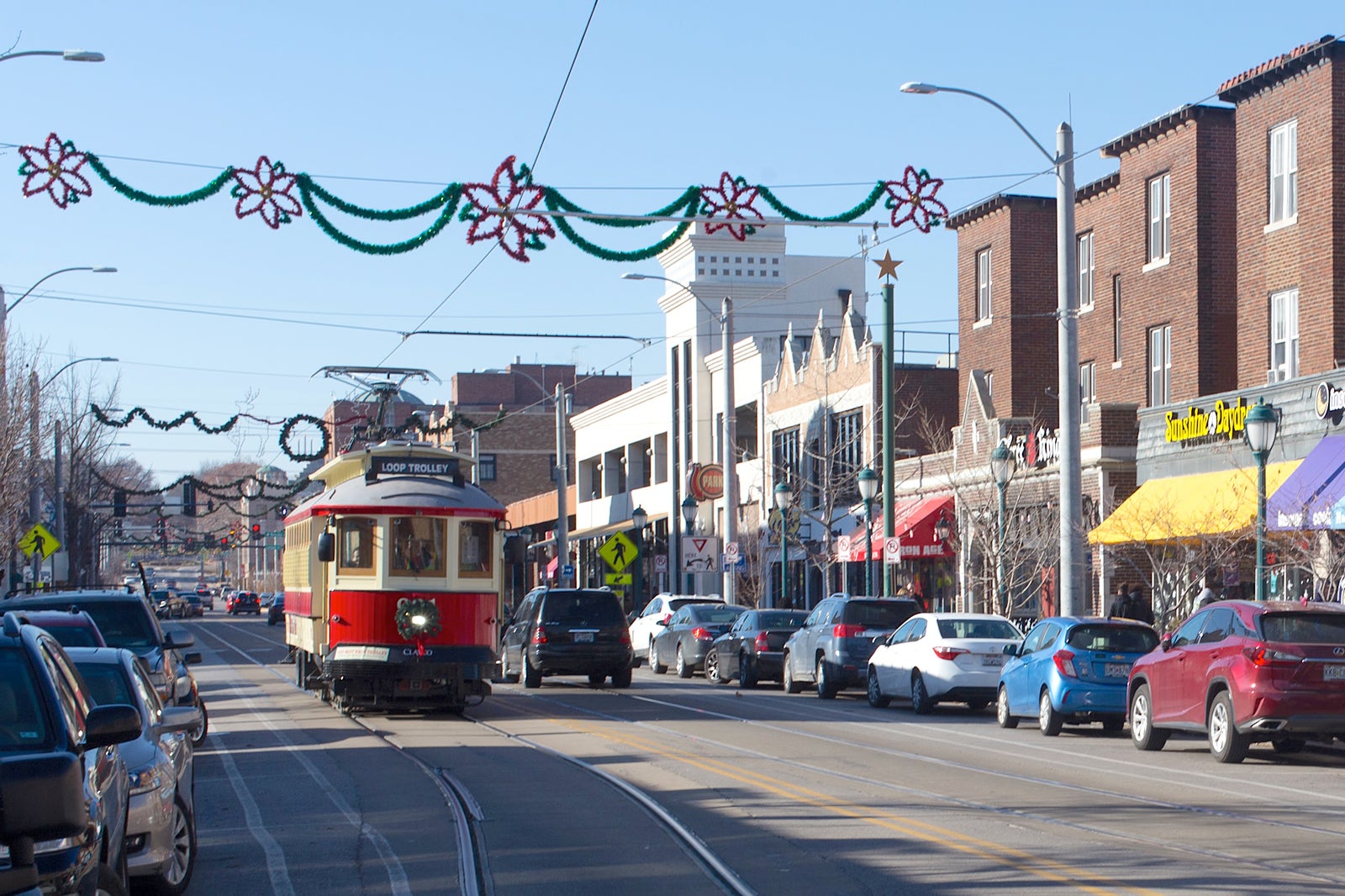 The Delmar Loop offers a wide range of stores, eateries, cafés, galleries, and live music venues. Located in the Parkview neighbourhood, the Loop – as locals call it – is best explored on foot, though a trolley connecting the strip to Forest Park is available as well.
Stroll the St. Louis Walk of Fame and pay homage to some of the city's most notable people, such as Chuck Berry and Yogi Berra. At the western end of the Loop lies the iconic live music club, Blueberry Hill, which is known for its pop-culture memorabilia and burgers. Finish your day with a comedy show or concert at St. Louis' premier nightclub – The Pageant. As you head home, keep an eye out for the massive 3,000-lb moon on Moonrises Hotel's rooftop.
Location: Delmar Loop, University City, MO, USA
photo by Paul Sableman (CC BY 2.0) modified
8
Anheuser-Busch Brewery
Spend an afternoon learning about the King of Beers
The historic Anheuser-Busch Brewery is the original and largest brewery of the iconic American brewer. Located in the historic Soulard neighbourhood, the brewery complex has been designated as a National Historic Landmark District, brewing beer since 1852.
Start the experience with a free 45-minute walking tour through the brewery operations – the highlight being a meeting with the famed Clydesdale horses. Finish the tour with a free beer tasting session before indulging in a finely curated menu of food and beer pairings at the onsite Biergarten. Anheuser-Busch Brewer has 4 paid tours offering a deeper dive into the brewing process and history.
Location: 1200 Lynch St, St. Louis, MO 63118, USA
Open: Monday–Saturday from 9 am to 5 pm, Sunday from 11 am to 5 pm
Phone: +1 314-577-2626
photo by Ben Ramsey (CC BY-SA 2.0) modified
9
Eat St. Louis-style barbecue
Forget your diet and indulge in the cities fabled ribs
Pitmasters and BBQ enthusiasts adore the unique sauce St. Louis-style barbecue produces – sweet, sticky, and full of flavour. St. Louis has a longstanding reputation of consuming more BBQ sauce than any other city in the USA. Make sure to order like a true local, with extra sauce coating juicy spareribs.
No meat is off-limits for the numerous smokehouses across the city. Bogart's is a local favourite, with its signature pastrami sandwich being the top draw. Get down to Adam's before it opens, as their special ribs caramelised with apple-butter sell out fast. You can also enjoy a Memphis-style twist to BBQ at Pappy's, which is famous for its homemade sauces.
10
Experience the city's famous blues scene
Step back into this 1950s music revolution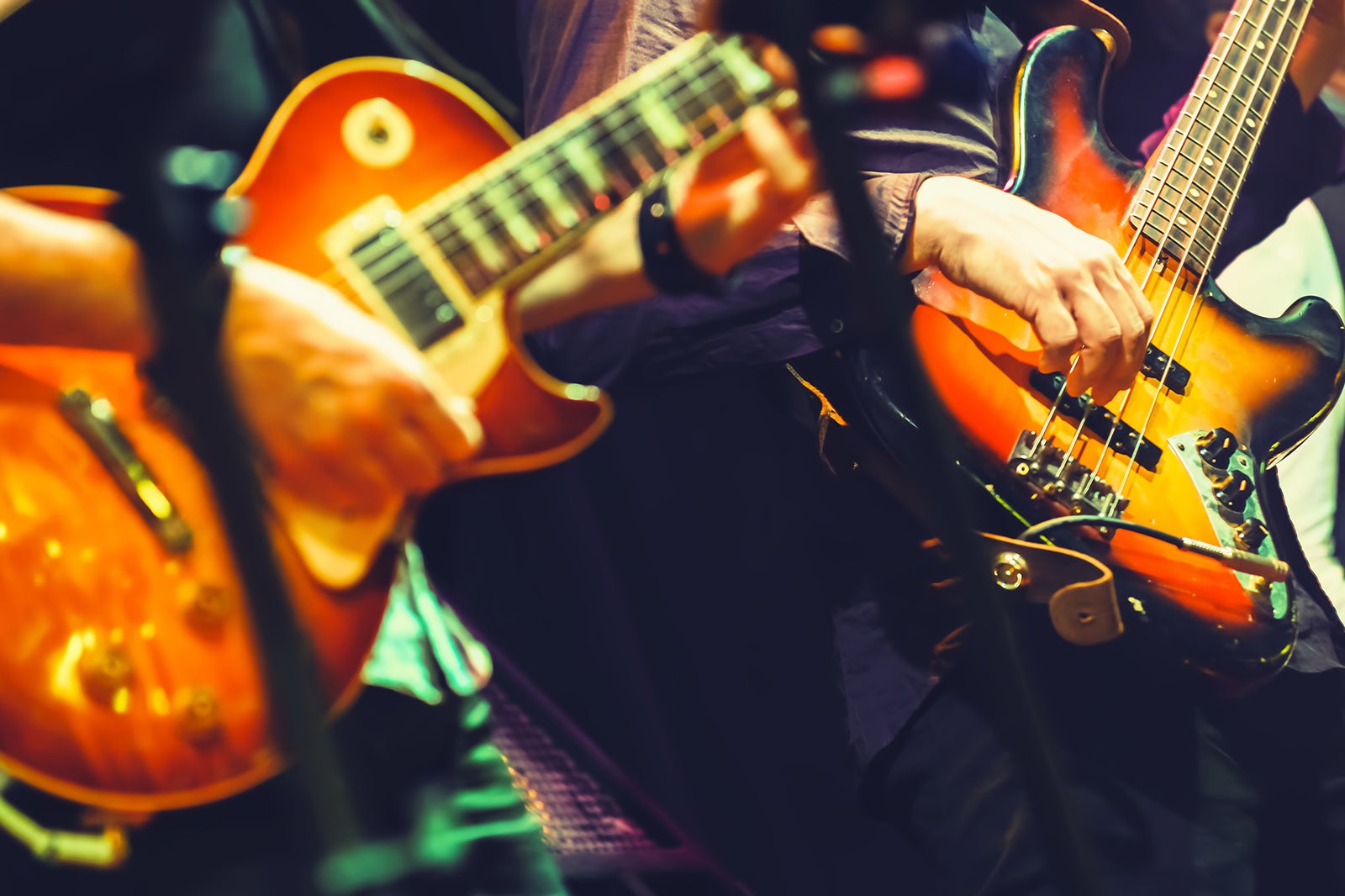 St. Louis is a modern hub for live music, with roots germinating from the city's famous blues scene eruption in the '50s. In the past, migrants of all backgrounds travelled through the city, bringing a diverse blend of genres and musical traditions. This resulted in the piano-heavy St. Louis blues-style music.
The blues scene is best explored at one of the city's signature blues clubs. The Beale on Broadway is the home base for some of St. Louis' best musicians. Across the street, at BB's Jazz Blues & Soups, you get a chance to hear some unusual music combinations, thanks to its reputation as the unofficial clubhouse of local blues musicians. For a New Orleans take on the blues, head to the low-key Blues City Deli, just south of downtown St. Louis.
Back to top