10 Best Things to Do in Big Island, Hawaii
What is Hawaii's Big Island Most Famous For?
The best things to do on Hawaii's Big Island can't boast the same fame as Oahu's many and varied attractions, but you'll still find plenty of exciting things to see and do. Best of all, the lesser-known destination is refreshingly uncrowded. But get in quick, because the Big Island is growing at breakneck speed – both in popularity and literally in landmass every time the Mauna Kea Volcano blows her top.
Savvy vacationers are quickly starting to discover the vast array of awe-inspiring activities the island has to offer. From hiking to history and everything in between, here are the top things to do on the Big Island of Hawaii.
What are the best things to do on Hawaii Big Island?
1
Volcanoes National Park
Enjoy a mesmerising real-life lava show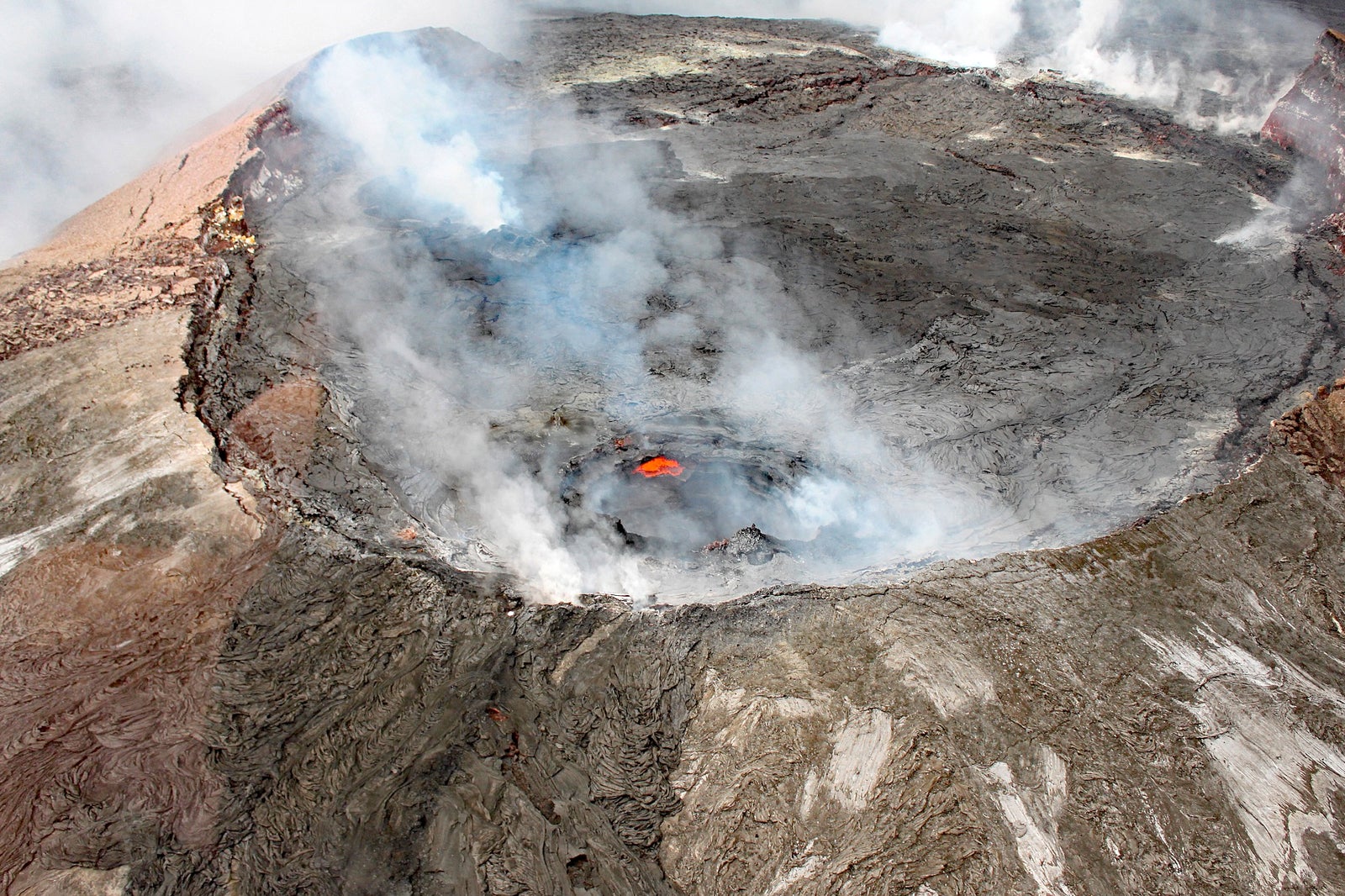 Hawaii Volcanoes National Park is a must-see for travellers visiting the Big Island. Although the enormous Mauna Loa is the largest subaerial volcano on earth, it's her little sister, Kilauea, who's the real star of the show. Kilauea has been spewing out hot liquid magma non-stop since 1983, earning the enviable moniker of "the most active volcano on earth." Although there's never any guarantee, travellers are in with a pretty good chance to glimpse liquid lava as it flows its way down the volcano.
Stop by the Kilauea Visitor Center to inquire about current conditions. The park is about a 2-hour drive from Kailua-Kona.
Location: 1 Crater Rim Drive, Volcano, HI 96785, USA
Open: Daily from 9 am to 5 pm
2
Waipi'o Valley Lookout
A Garden of Eden experience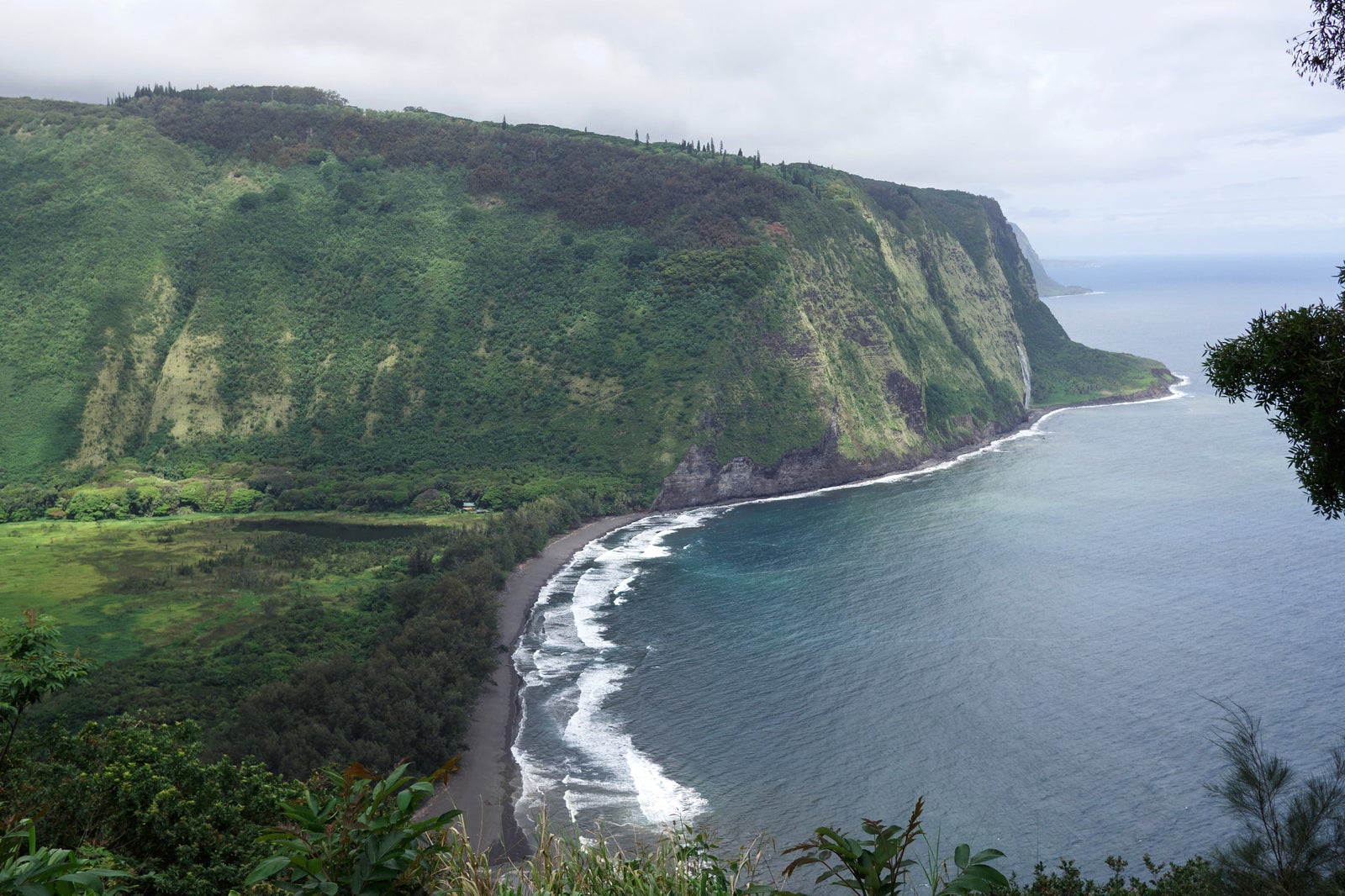 Waipi'o Valley is the cream of the crop for nature lovers: a lush mile-wide valley whose fertile soil once supported some 10,000 indigenous inhabitants. Although Hawaii may be famous for its picture-perfect coastlines, the Big Island has inland natural splendours like this valley to explore.
Flanked by dramatic limestone cliffs on either side, the verdant valley's lush vegetation is ripe for exploration. Keen hikers enjoy embarking on a strenuous hike, while horseback rides and minibus tours afford a more leisurely day out. Either way, you'll pass panoramic lookouts, a beautiful black-sand beach, and a string of cascading waterfalls, the best of which is the thunderous Hi'ilawe.
Location: 48-5561A Waipio Valley Rd, Honokaa, HI 96727, USA
photo by calamity_sal (CC BY 2.0) modified
3
Kauna'oa (Mauna Kea) Beach
For some of the best stargazing in the world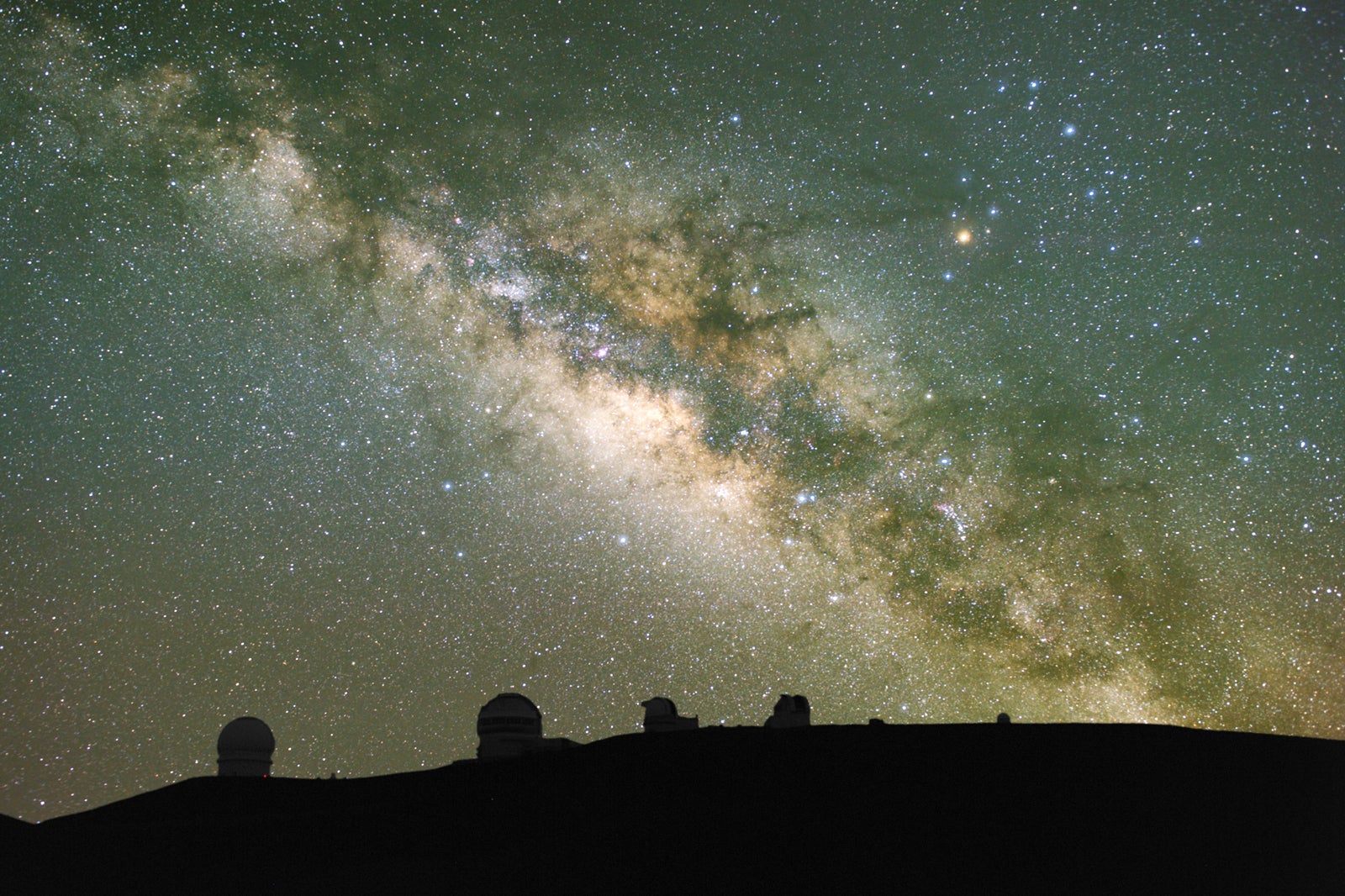 At Mauna Kea, you need only look up at night to see Hawaii's other great natural attraction: a dazzling display of twinkling stars. Favourable atmospheric conditions and a lack of light pollution make the Big Island one of the top stargazing destinations on Earth, and the tip of its tallest mountain is the top spot to marvel at this heavenly display.
Stargazers can either jump on an organised tour to the snow-capped summit of Mauna Kea or drive up themselves (you'll need a 4x4 with a full tank). At the peak, the Visitor Information Station welcomes you with a free stargazing session given by a group of knowledgeable and enthusiastic volunteers. Be sure to arrive in time to watch the sunset over the clouds.
Location: Mauna Kea Access Rd, Hilo, HI, USA
Open: Daily from 8 am to 3.30 pm. Stargazing every Tuesday, Wednesday, Friday, and Saturday from 6 pm to 10 pm
4
Hawaii Tropical Botanical Garden
One for the true garden lover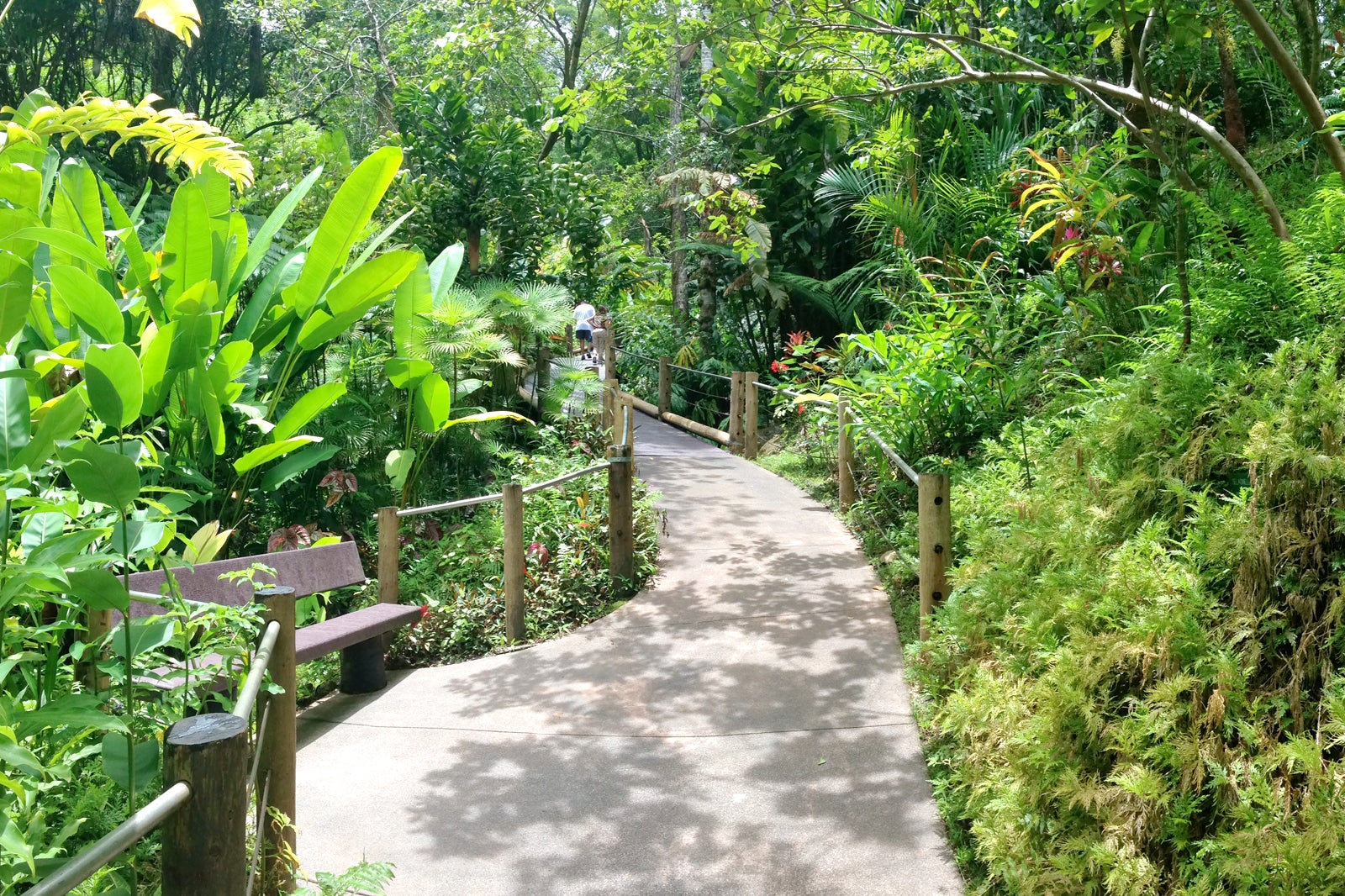 The Big Island has numerous lush regions to explore, but the Hawaii Tropical Botanical Garden is among the best. Since opening its doors in 1977, this secluded 17-acre estate has been attracting naturalists for its dense forests and jungles that are teeming with over 2,000 species of exotic plant life.
A self-guided 90-minute walking tour takes in all the top sites, passing gushing waterfalls, thick coconut groves, and towering giant ferns. Many of its elevated sections afford spectacular views over the Pacific. You can find the gardens near Onomea Bay on the east end of the island, almost 2 hours from downtown Kailua-Kona.
Location: 27-717 Mamalahoa Hwy, Papaikou, HI 96781, USA
Open: Daily from 9 am to 5 pm
Phone: +1 808-964-5233
photo by AlaskaDave (CC BY-SA 3.0) modified
5
Pu'uhonua O Honaunau National Historical Park
Exciting ancient monuments amid gorgeous tropical surrounds
Families
Photo
History
Adventure
For a quick history fix, make your way to Pu'uhonua o Honaunau on the west coast of the island, about 40 minutes from Kailua-Kona. Upon breaking the sacred laws of the Gods, indigenous Hawaiians would flee to this "refuge place" to seek forgiveness from a priest, thus avoiding the death penalty in their home village.
The site features a collection of solid stone and wood carved sculptures that look spectacular upon a backdrop of powdery white sand. Throngs of swaying palm trees and rows of traditional thatched huts enhance the exotic aesthetics, while a contingent of cute green sea turtles adds extra appeal.
Location: State Hwy 160, Hōnaunau, HI 96726, USA
Open: Daily from 8.30 am to 4.30 pm
Phone: +1 808-328-2326
photo by Chris Favero (CC BY-SA 2.0) modified
6
Kaunaoa Beach
One of the best stretches of sand on the island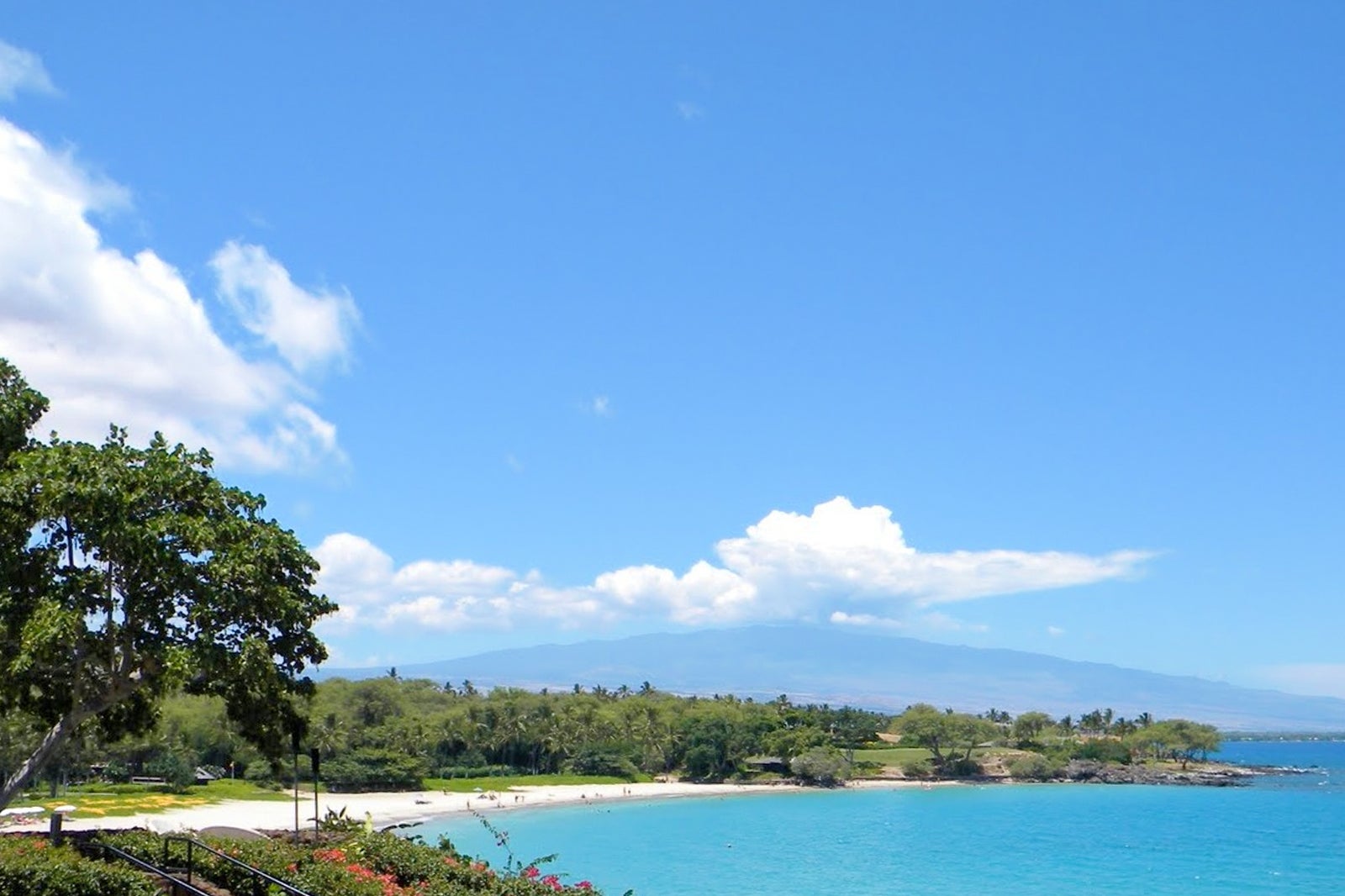 Beaches are a major drawcard in Hawaii, and the best of the Big Island's offerings is the Instagram-worthy Kaunaoa Beach. Flanked by ritzy resorts and blessed with blindingly white sand, it's popular among locals and holidaymakers alike, so try to arrive early to get a parking spot and some solitude.
The snorkelling is fantastic at one end of the crescent-shaped beach, and the waves are ideal for bodyboarders after a quick thrill.
Location: 62-100 Mauna Kea Beach Dr, Waimea, HI 96743, USA
photo by AlaskaDave (CC BY-SA 3.0) modified
7
Hilo Farmers Market
An authentic Hawaiian shopping experience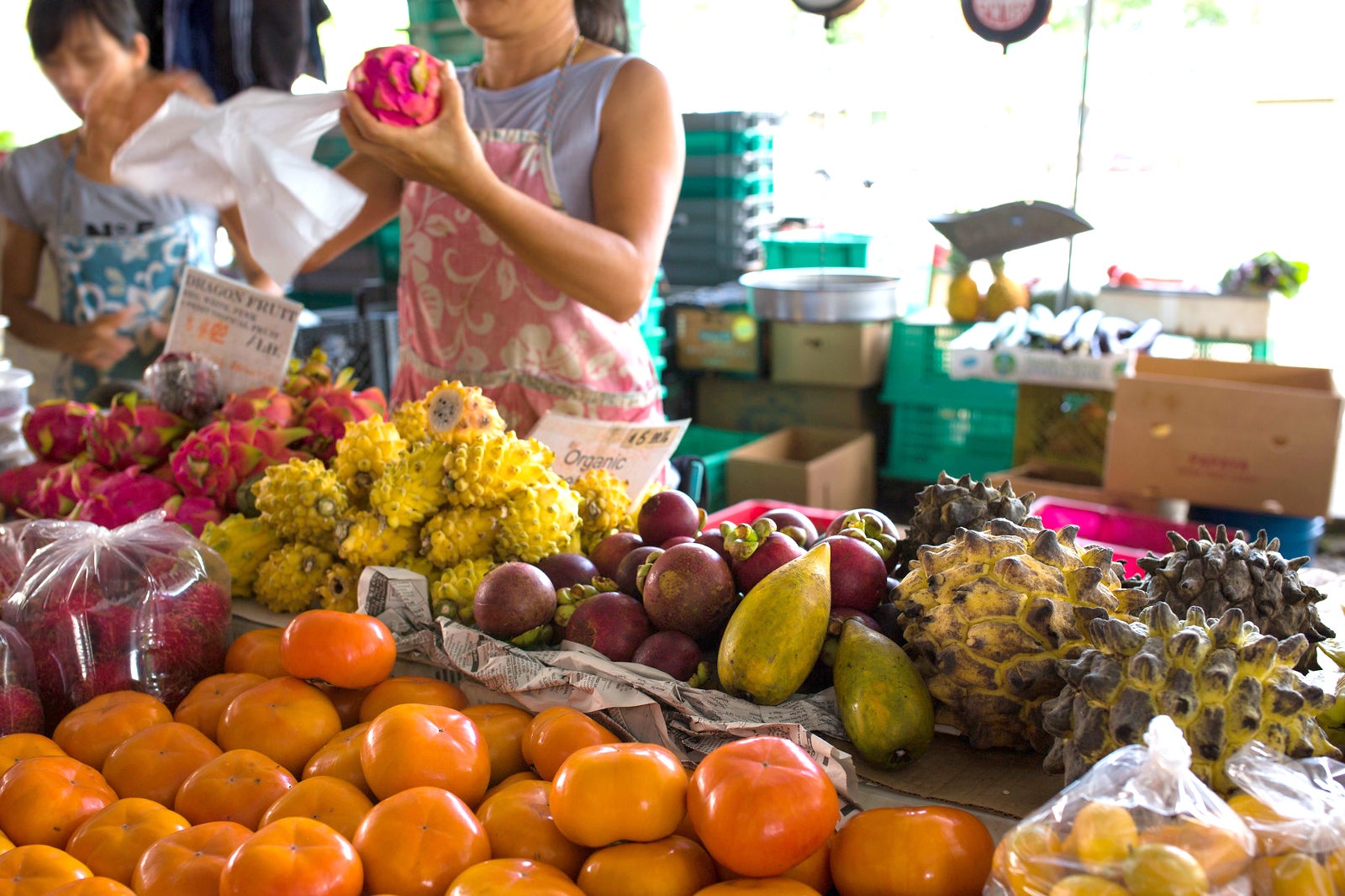 Hawaii is famed for its artisanal products, and the best place on the Big Island to sample the local merchandise is at the bustling Hilo Farmers Market. If possible, come during the busier days of Wednesday or Saturday when a small army of local farmers comes to flog off their wares. Aim to arrive in the morning for the liveliest atmosphere and remember to bargain hard.
The produce on sale includes anything from cheese to coffee and kettle corn to macadamia nuts, all of which are fresh and delicious. Aside from foodstuffs, traditional Hawaiian handicrafts such as bongo drums, jewellery, and artwork make for superb souvenirs.
Location: Kamehameha Ave, Hilo, HI 96720, USA
Open: Saturday and Wednesday from 6 am to 4 pm. Sunday–Tuesday and Thursday–Friday from 7 am to 4 pm
Phone: +1 808-933-1000
8
Parker Ranch
A different kind of cowboy experience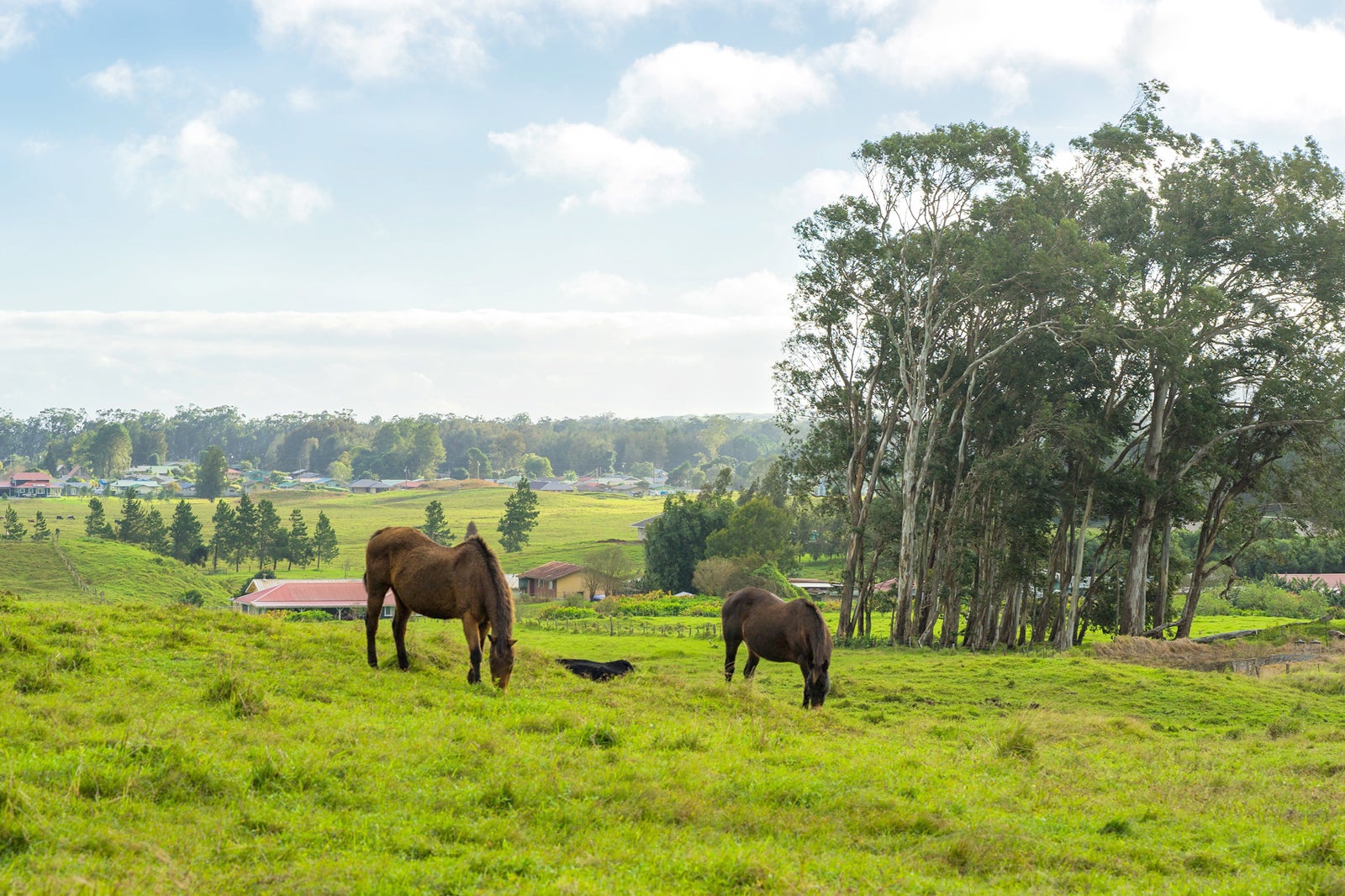 History buffs and equestrian aficionados will adore a trip to Parker Ranch, which is one of America's oldest and largest. The beautiful estate was founded way back in 1847 by a New Englander called John Parker who married into Hawaiin royalty. Over 35,000 head of cattle and 250 horses call the ranch home, along with a small contingent of hardened Hawaiian cowboys. Known locally as Paniolos, these hardy horsemen have been working on the ranch for 6 generations and really know their way around a lasso.
Horseback riding excursions are a major drawcard here and traverse breathtaking terrain. Hunting trips can also be arranged with an authentic Paniolos guide.
Location: 66-1304 Mamalahoa Hwy, Waimea, HI 96743, USA
Open: Monday–Friday from 8 am to 4 pm (closed on Saturdays and Sundays)
Phone: +1 808-885-7311
photo by Mary Newcombe (CC BY 2.0) modified
9
Skyline Eco-Adventures
Fly through the sky for a quick adrenaline rush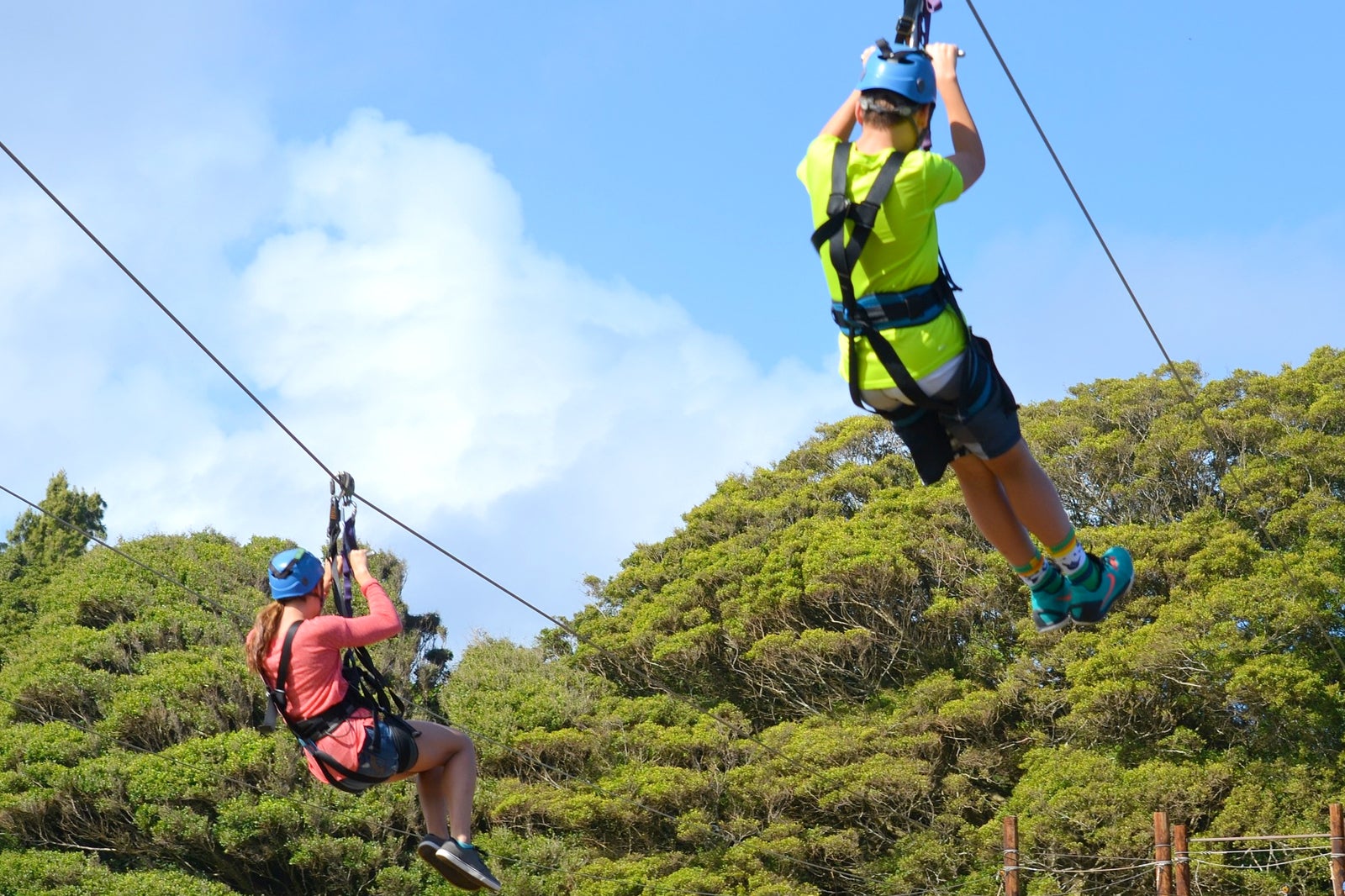 Add a splash of adrenaline to your Big Island vacation with a trip to Skyline Eco-Adventures: a death-defying 7-part zip line that soars through some seriously spectacular terrain. Located outside the Akaka Falls State Park about 15 minutes from Hilo, the award-winning flying fox is fast becoming a must-do in Hawaii, so don't come expecting to have the place to yourself in high season.
What you will get, though, is a thrilling 2.5-hour course that many happy participants have proclaimed the best in Hawaii. Heartstopping highlights include swooping through a 450-foot ravine and soaring above the 50-foot Kolekole waterfall.
Location: Akaka Falls Rd, Honomu, HI 96728, USA
Open: Daily from 8.30 am to 6 pm
Phone: +1 808-961-9540
10
Night manta snorkelling trip
Get up close and personal with the gentle giants of the sea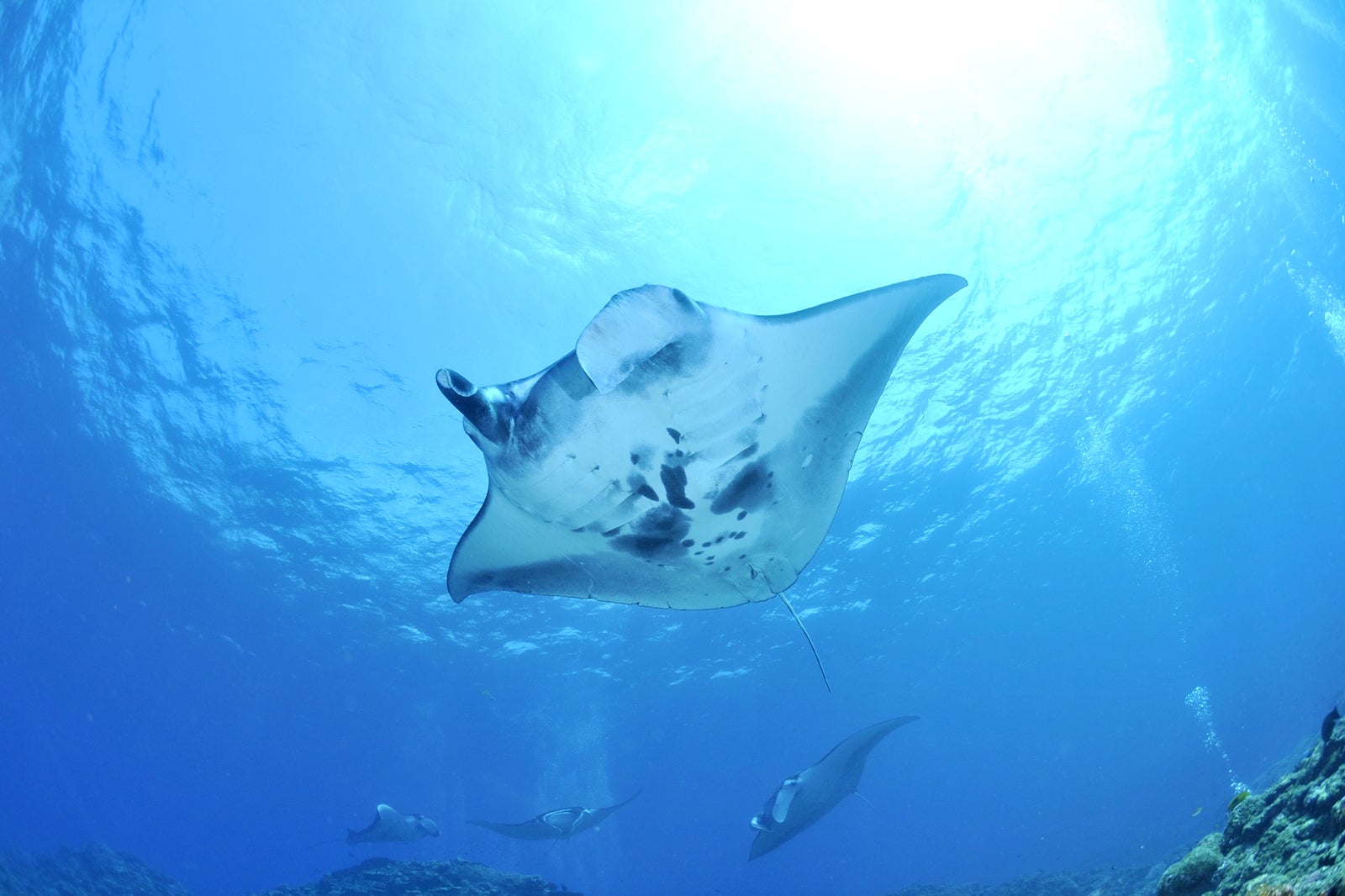 Although snorkelling and diving opportunities abound all around Big Island, none are as exciting as a nighttime manta ray excursion. Adventurous souls hit the Kohala Coast by moonlight to spot these majestic creatures in their natural habitat and watch as they glide gracefully through the water and feast on plankton with their mouths agape.
Guides are on hand to attract the microscopic organisms with a spotlight, which almost guarantees you'll see a school of mantas. Expect these graceful 12-foot creatures to perform an array of summersaults and spins as they cruise for their next meal – an unforgettable aquatic experience that's a highlight of any trip to Hawaii.
Location: 78-7130 Kaleiopapa St, Kailua-Kona, HI 96740, USA
Back to top