10 Best Things to Do in Albuquerque
What is Albuquerque Most Famous For?
Many of the best things to do in Albuquerque revolve around the captivating deserts that surround this modern city of New Mexico. Outdoor enthusiasts can enjoy thrilling sports year-round, such as rock climbing, hiking, rappelling, caving, archery, and even snorkelling.
The city itself – particularly the Old Town – has tons of fun activities to keep you busy throughout your trip. We have picked some of Albuquerque's highlights, from significant museums to great walks in the stunning mountains of the region. So, pack your bags, hit the road, and start exploring New Mexico's largest metropolis.
What are the best things to do in Albuquerque?
1
La Luz Trail
Start the day with a workout among stunning nature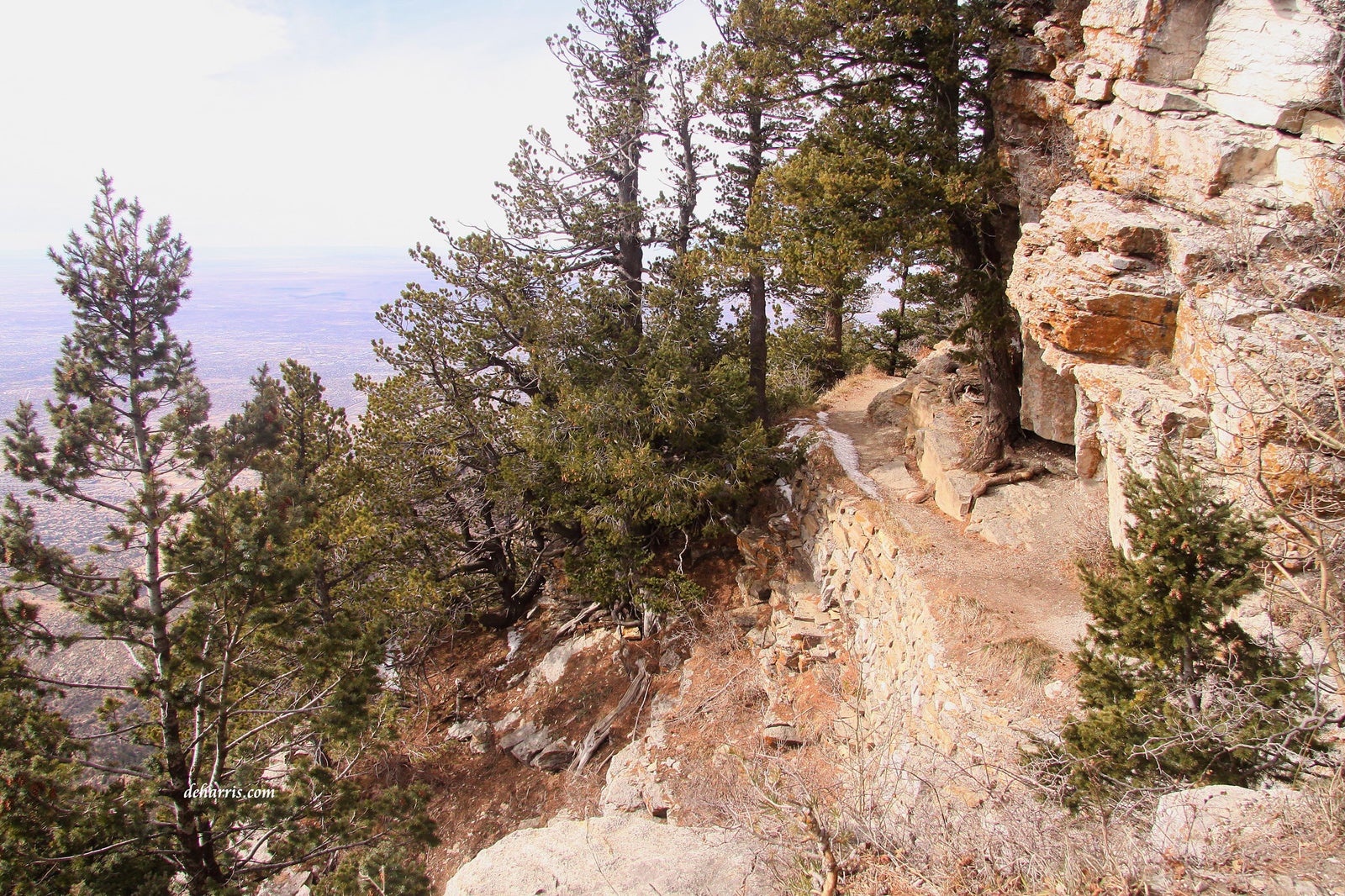 La Luz Trail is great for most active travellers since hiking around Albuquerque is the activity of choice. La Luz Trail is an exciting tramp that enables you to explore the Sandia Mountains and get a morning workout at the same time. The trail is roughly 13 km long, so you need to be in good physical condition.
Start your journey at the La Luz Trailhead, from which you'll discover forests, cliffs, and barren landscapes. The panoramic views over Albuquerque are unmatched in the area. To return to the trailhead, you can opt for a ride on the Sandia Peak Tramway – see the magical landscapes while resting your feet.
Location: La Luz Trailhead, Forest Service 333 Rd, Albuquerque, NM 87122, USA
Open: Daily from 6 am to 8 pm
photo by mnchilemom (CC BY 2.0) modified
2
Unser Racing Museum
Step inside the world of car racing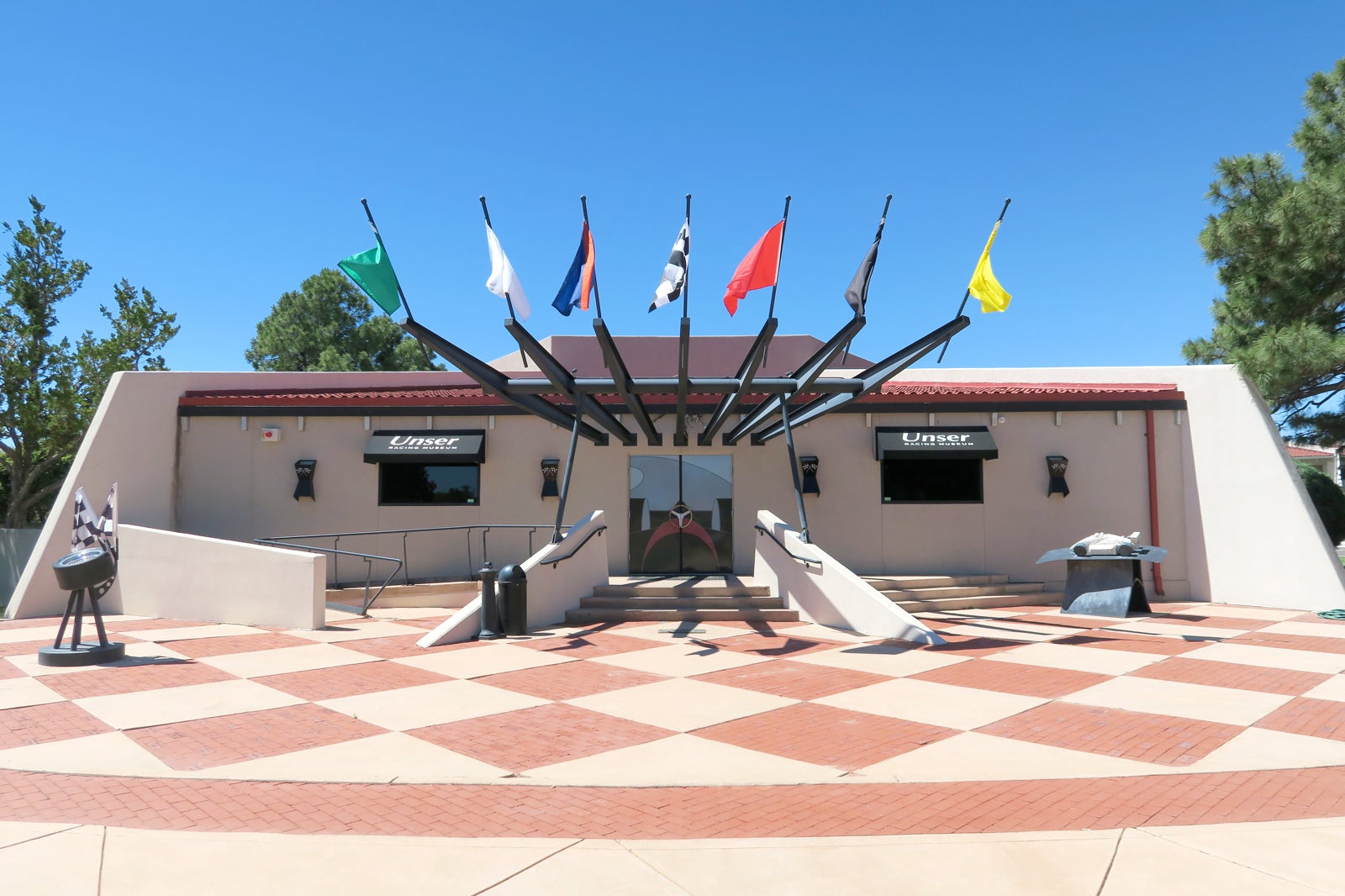 Albuquerque's Unser Racing Museum is where motorsports geeks will instantly feel at home. The racing car exhibit in the northern part of town is dedicated to the Unser family, who made racing very popular in Albuquerque during the 1910s.
In this museum, you can join guided tours to learn more about the family, have your own racing experience in a simulator, and see historic racing cars in the exhibition area. The Unser Racing Museum has a gift shop as well, where you can get racing memorabilia ranging from scale models to cool shirts. Children below the age of 16 can explore the museum for free.
Location: 1776 Montaño Rd NW, Los Ranchos De Albuquerque, NM 87107, USA
Open: Daily from 10 am to 4 pm
Phone: +1 505-341-1776
photo by John Phelan (CC BY-SA 4.0) modified
3
ABQ Bio Park Zoo
See native and exotic animals in Albuquerque's zoo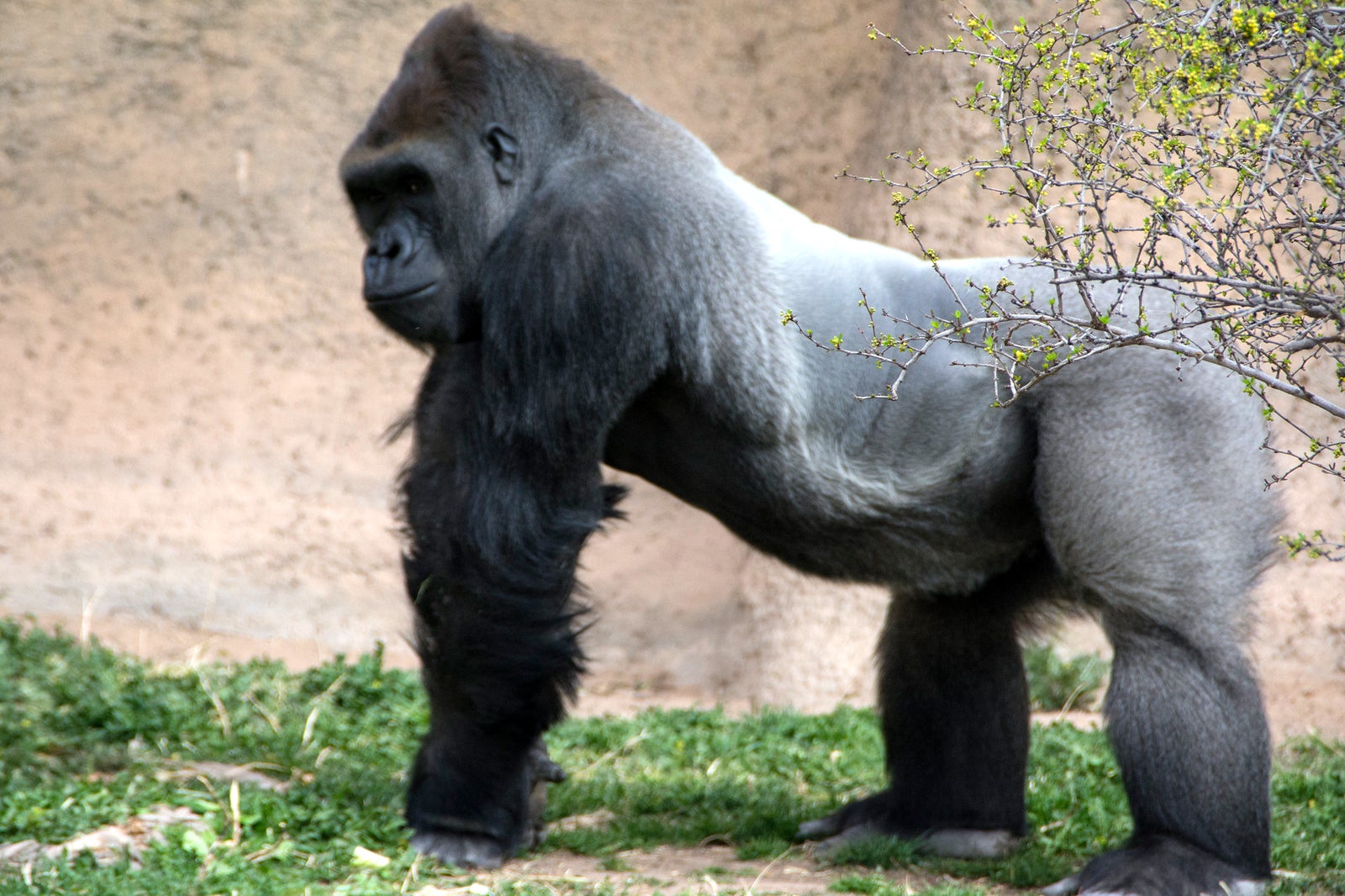 The ABQ Bio Park Zoo has many interesting spaces, including a botanic garden and aquarium, as well as 3 fishing ponds at Tingley Beach. This park has enough features to require a full-day visit of seeing majestic apes in the zoo, following trails in the Japanese garden, and relaxing picnics at the beach along the Rio Grande River.
ABQ Bio Park Zoo houses over 250 species of wildlife. Its educational experiences let you encounter exotic animals and learn about their behaviour.
Location: 903 10th St SW, Albuquerque, NM 87102, USA
Open: Daily from 9 am to 5 pm
Phone: +1 505-764-6200
photo by Dick Thompson (CC BY-SA 2.0) modified
4
Petroglyph National Monument
Hike and see old rock carvings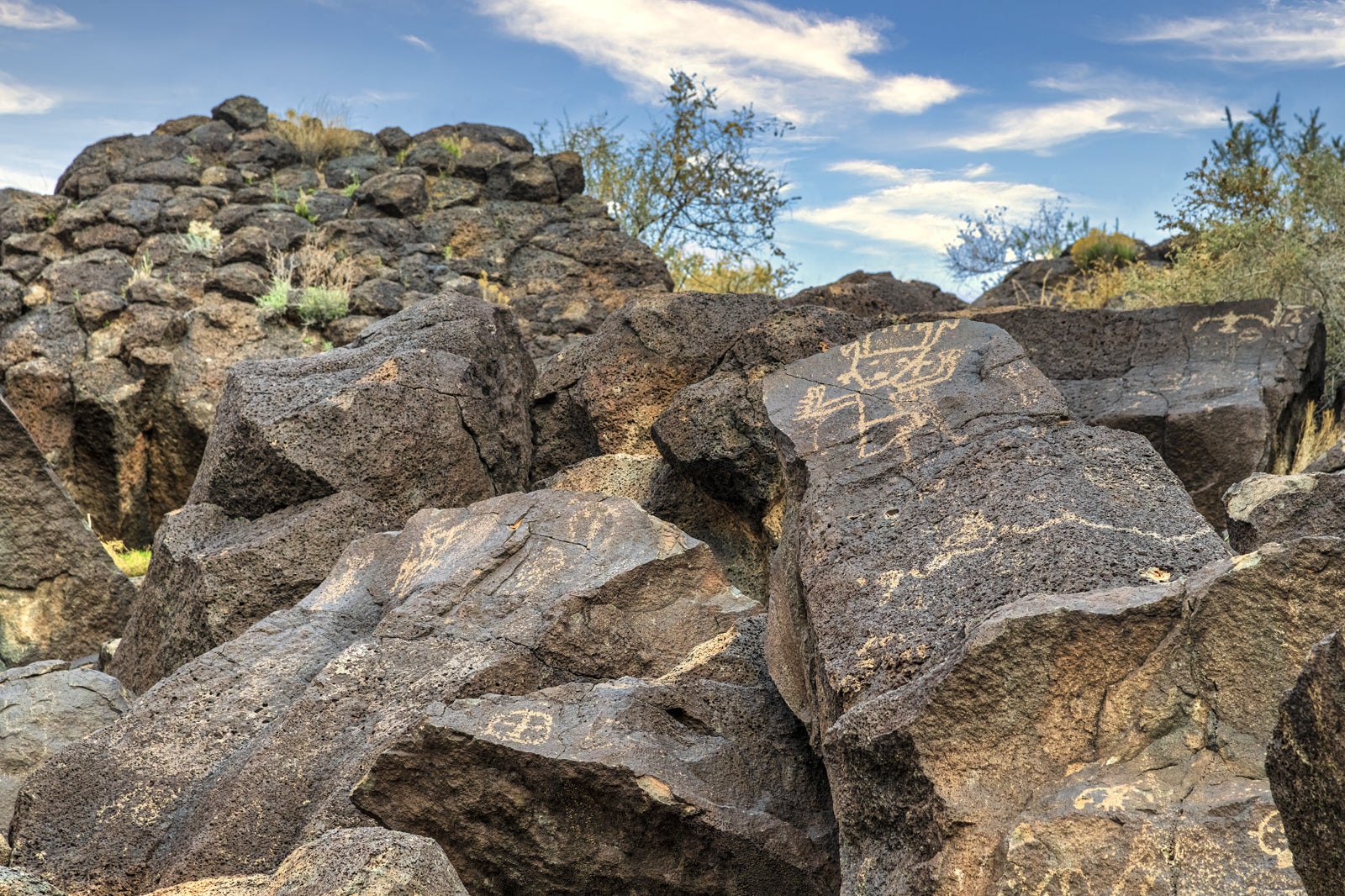 The Petroglyph National Monument spans around 17 miles along the outskirts of Albuquerque, consisting of stunning volcanic cliffs and massive rocks with images carved by Native Americans. The carvings date back between AD 1300 and the late-1600s.
The best way to see the remarkable sights is by following the reserve's numerous walking trails, which start from the Visitor Information Center. You'll encounter ancient lava fields and imposing cliffs that are remnants of volcanic activity. Piedras Marcadas Canyon and Boca Negra Canyon are popular stops at the Petroglyph National Monument, thanks to short tracks and hundreds of petroglyphs along the way.
Location: Western Trail NW, Albuquerque, NM 87120, USA
Open: Daily from 8.30 am to 4.30 pm
Phone: +1 505-899-0205
5
American International Rattlesnake Museum
Get face-to-face with America's famous serpents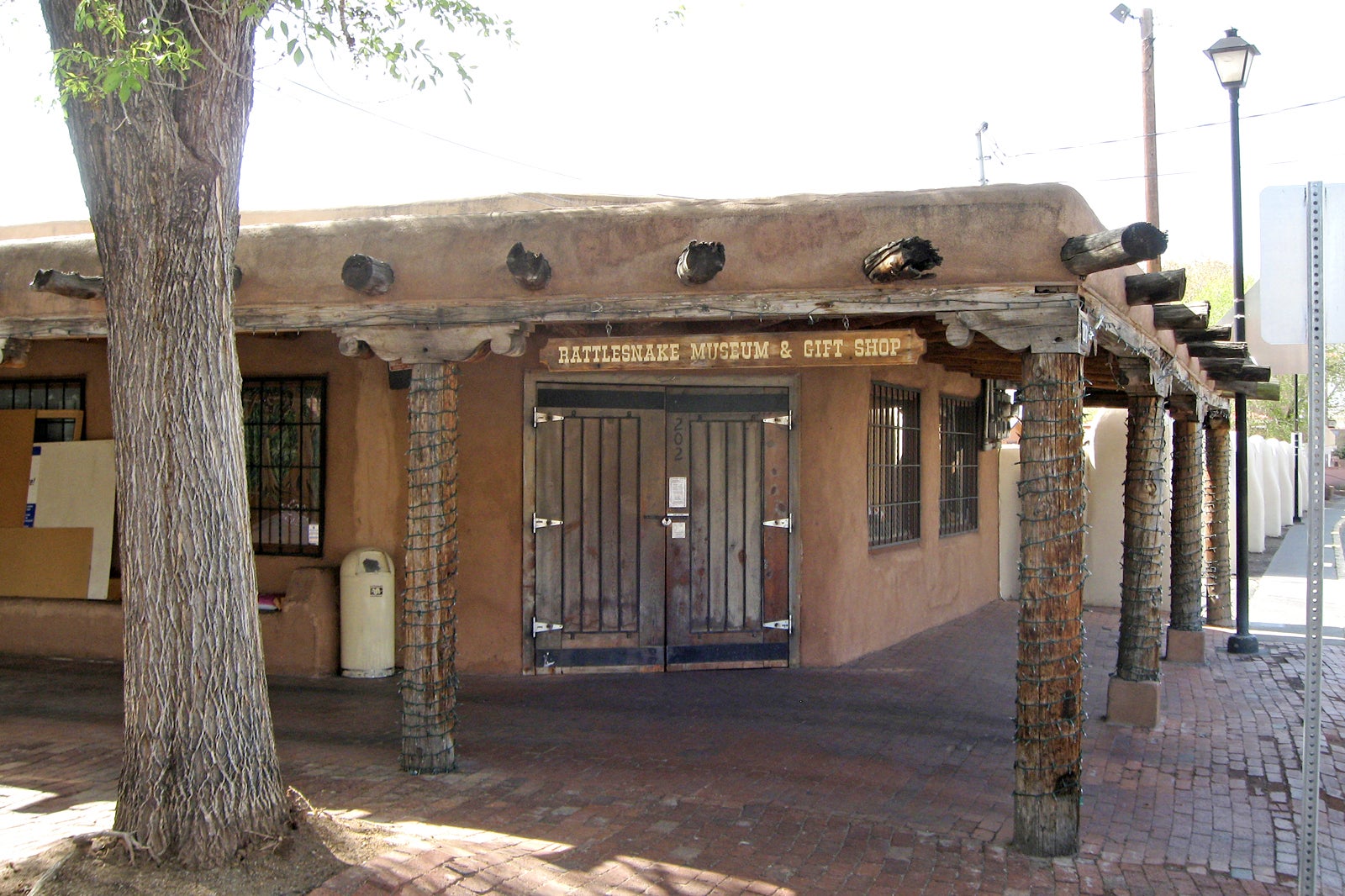 The American International Rattlesnake Museum is dedicated to venomous reptiles from around the world. Exhibitions show an extensive collection of rattlesnakes in the USA, for which the museum has imitated the natural habitat of each species.
The animal conservation museum provides plenty of information on these elusive animals, including their anatomy and role in nature. This makes for an exciting experience for all animal lovers and those who want to better understand the wildlife in the USA. Browse through the gift shop for snake-related souvenirs to bring home.
Location: 202 San Felipe St NW, Albuquerque, NM 87104, USA
Open: Tuesday–Friday from 11.30 am to 5.30 pm, Saturday from 10 am to 6 pm, Sunday from 1 pm to 5 pm (closed on Mondays)
Phone: +1 505-242-6569
6
KiMo Theatre
Admire the architecture, arts, and history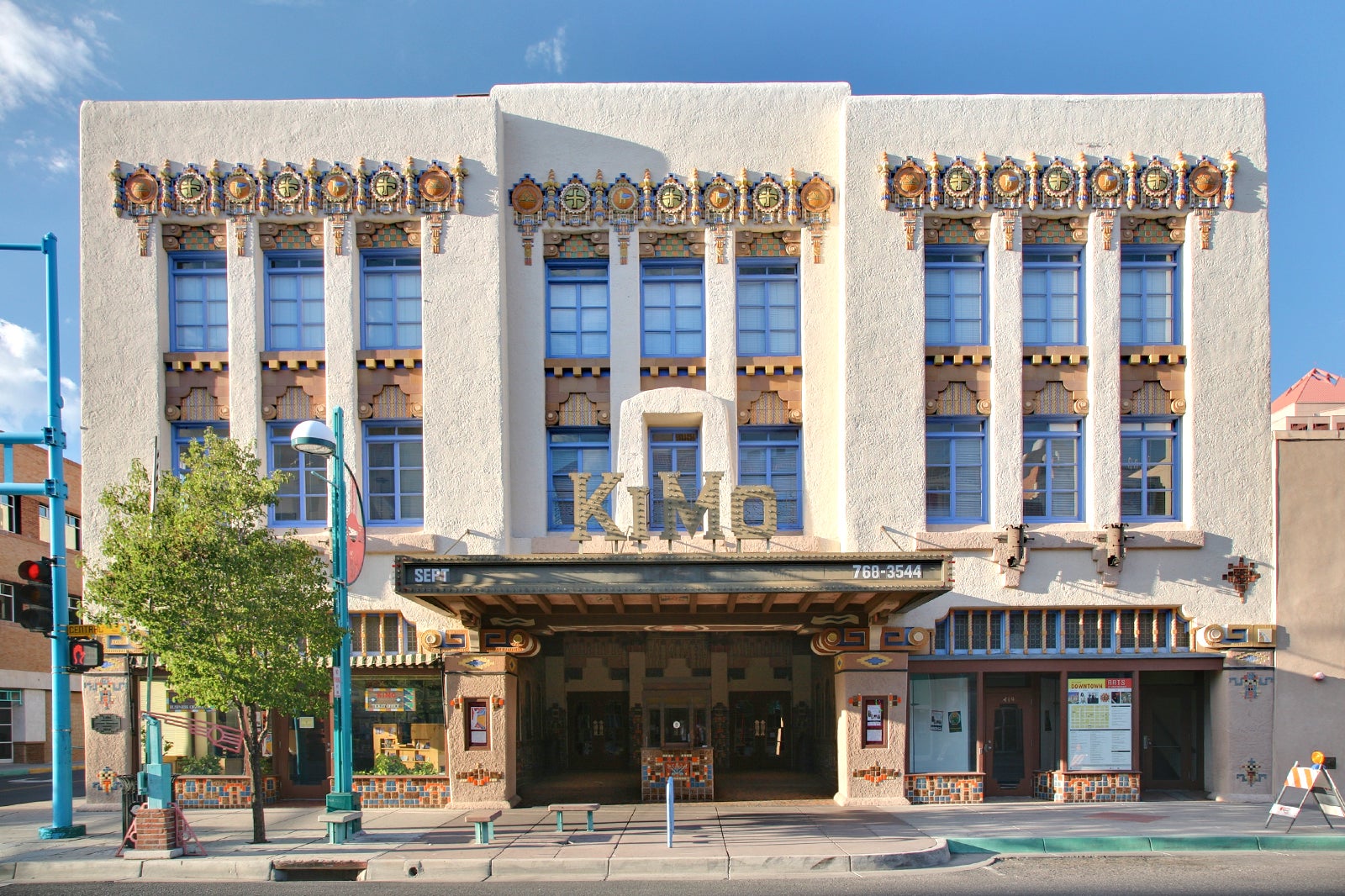 The KiMo Theatre is of outstanding cultural value in Albuquerque, having been listed as a Registered Historic Landmark. Built in 1927, the art-deco style theatre is an eye-catcher with its colourful exterior – a stark contrast against the city's modern structures.
The KiMo Theatre still operates as a live venue – check out its website for film screenings, concerts, or musicals during your time in Albuquerque. Even if you're not planning to catch a show, this theatre is worth a visit. Step inside to explore old rooms with gorgeous Native American décor that instantly make you feel as if you've travelled back in time.
Location: 423 Central Ave NW, Albuquerque, NM 87102, USA
Phone: +1 505-768-3522
photo by Daniel Schwen (CC BY-SA 4.0) modified
7
Rio Grande Nature Center State Park
Spot birds in a scenic environment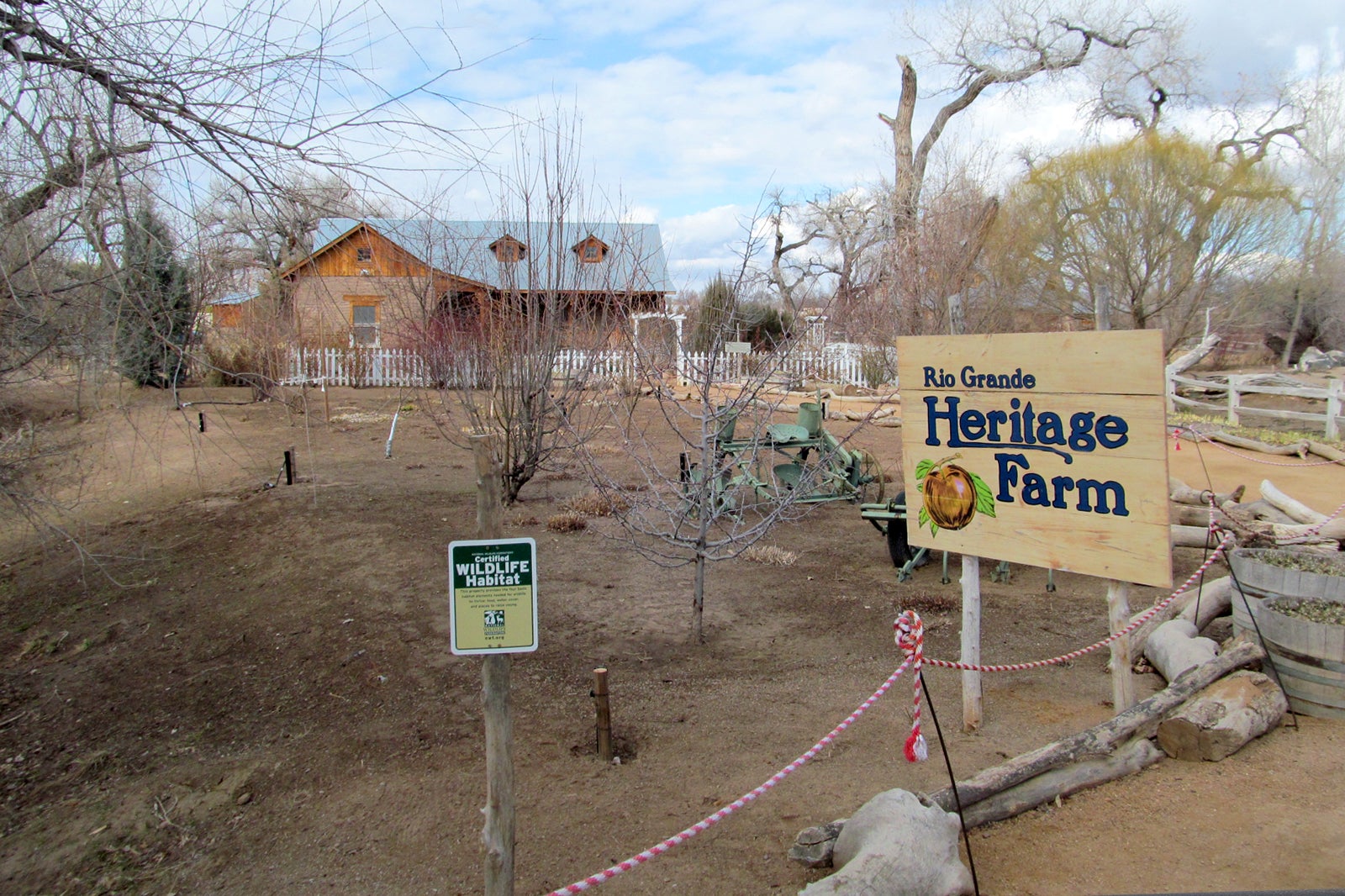 Although humble in size, the Rio Grande Nature Center State Park offers first-class birdwatching opportunities within the city's borders. Walking paths lead to viewing points, from where you'll be able to observe 300 bird species and native mammals. Several extraordinary birds to spot include wood ducks, hummingbirds and roadrunners – which are native to this part of the USA.
The Rio Grande Nature Center State Park is an excellent place for a relaxing walk in a natural environment, combined with sightings of unique birdlife in New Mexico.
Location: 2901 Candelaria Rd NW, Albuquerque, NM 87107, USA
Open: Daily from 8 am to 5 pm
Phone: +1 505-344-7240
photo by John Phelan (CC BY 3.0) modified
8
Indian Pueblo Cultural Center
Gain knowledge about the native Pueblo people
The Indian Pueblo Cultural Center is dedicated to the heritage of the Puebloans or Pueblo people, a group of Native Americans with communities in the southern states. Through expos with handicrafts, artworks, and traditional clothes, the museum tells the story of the Pueblo people down to the last detail.
Subjects in the exhibitions are paired with information charts. The museum has over 2,500 pieces in total, ranging from potteries to paintings. Children below 5 years old can enter the Indian Pueblo Cultural Center for free.
Location: 2401 12th St NW, Albuquerque, NM 87104, USA
Phone: + 1 505-843-7270
photo by Chris English (CC BY-SA 3.0) modified
9
National Museum of Nuclear Science & History
Learn everything about nuclear science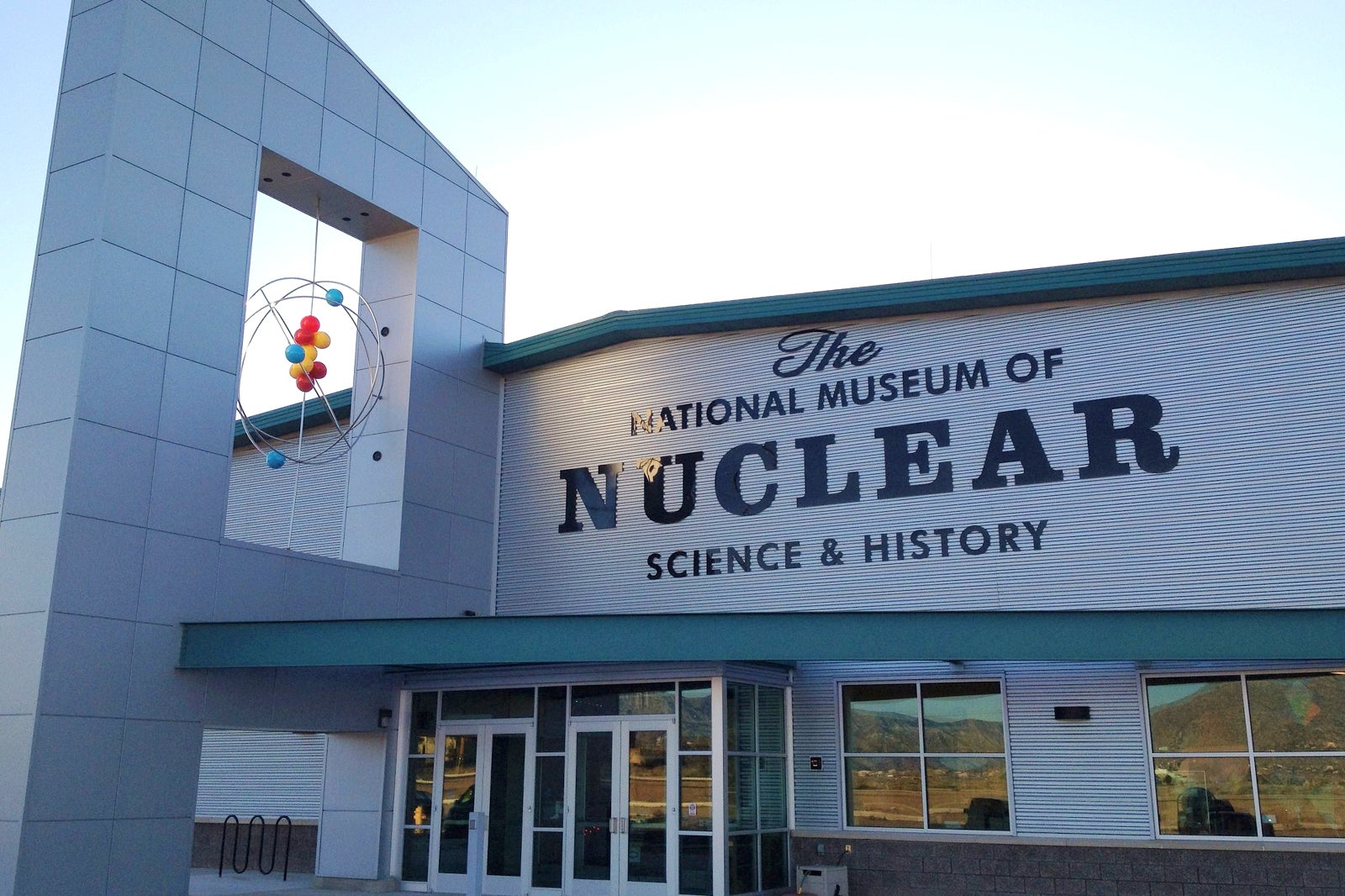 The National Museum of Nuclear Science & History offers a detailed narration about nuclear science, from atomic warfare to peaceful purposes of nuclear energy. Established in 1969, the 30,000-sq-ft museum has around 16 permanent indoor exhibit areas, a gallery for temporary exhibits, a theatre, library, conference room, and 2 classrooms.
An excellent way to explore this institution is by joining a thematic tour. The General Tour briefly talks about milestones such as the Manhattan Project and the Trinity Test. At the same time, the Science Tour gives inside information on the nuclear process and modern-day applications of nuclear power. The History Tour is all about warfare, the Cold War, and tests.
Location: 601 Eubank Blvd SE, Albuquerque, NM 87123, USA
Open: Daily from 9 am to 5 pm
Phone: +1 505-245-2137
photo by Jason Eppink (CC BY 2.0) modified
10
Albuquerque's microbreweries
Finish the day off with a freshly tapped pint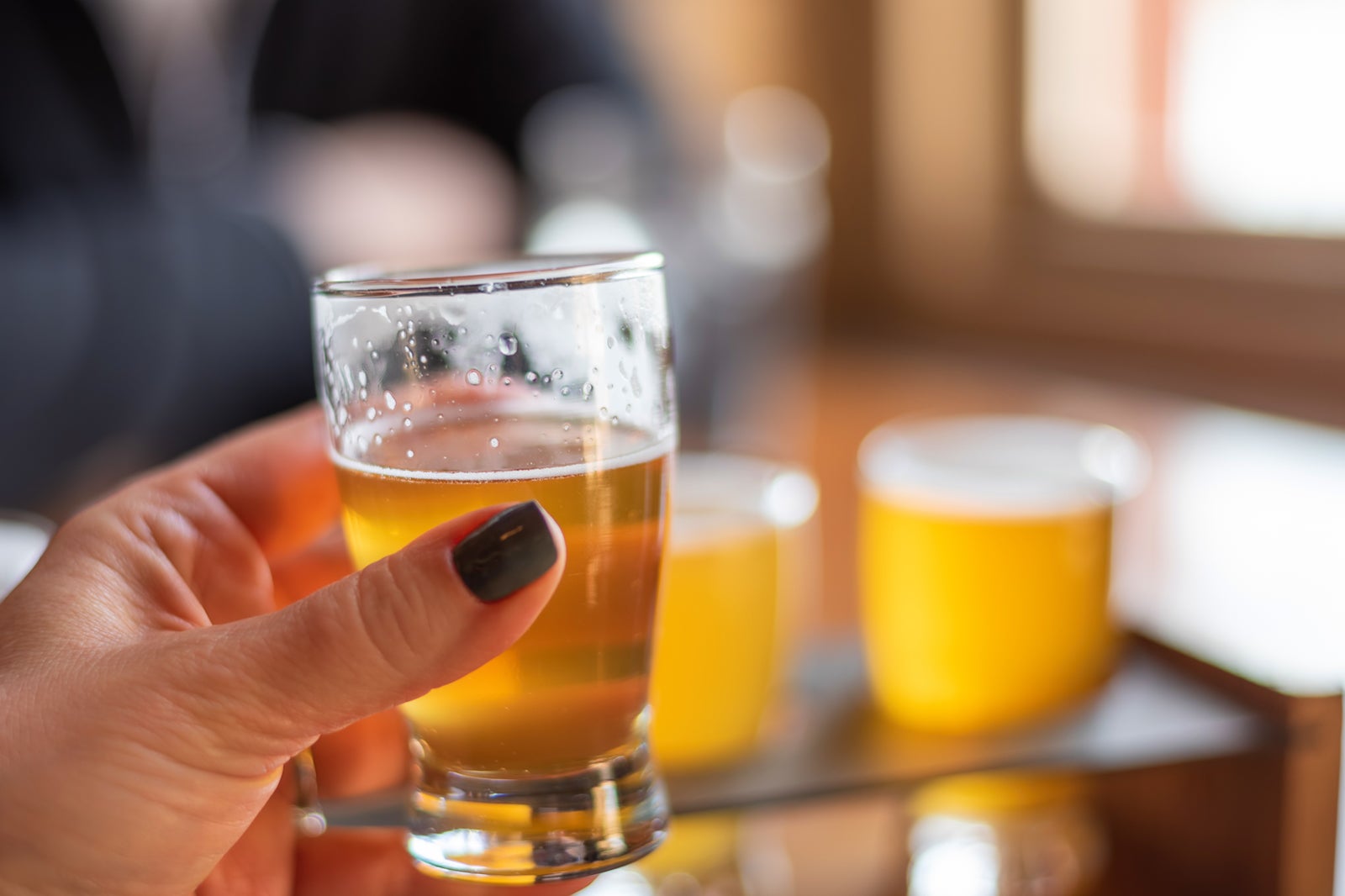 Craft beer culture is prominent in the USA, with Albuquerque offering a fair share of microbreweries. Bow & Arrow Brewing Co. is one of the major players in Albuquerque's beer scene, with a spacious beer hall that hosts for tasting sessions.
Another gem in town is La Cumbre Brewing Co., a brewery with taprooms at 2 different locations. During the high season, you can enjoy live music and dishes directly served from food trucks. Furthermore, Red Door Brewing Co. is a fine establishment to end the day in Albuquerque, whether you're in the mood for a popping cider or an aromatic stout.
Back to top