Asheville Travel Essentials
Useful Information to Help You Start Your Trip to Asheville
Our Asheville Travel Essentials lays out the essential information you need to help you plan your trip to one of the most popular destinations in North Carolina, USA. No matter how frequently you travel, some questions will always need answers: What's the weather like? How can I get from Asheville Regional Airport to my hotel? What currency and type of plug do I need?
We have all these answers plus other basic info about the best time to go, getting there, getting around, and a few useful travel tips. You'll also learn about the most popular landmarks in Asheville such as Biltmore Estate, River Arts District, and Basilica of Saint Lawrence. It's all compiled in this Asheville Travel Essentials. After going through this short and easy-to-read guide, you'll be a little more prepared to start your trip to Asheville, NC.
1
When is the best time to travel to Asheville?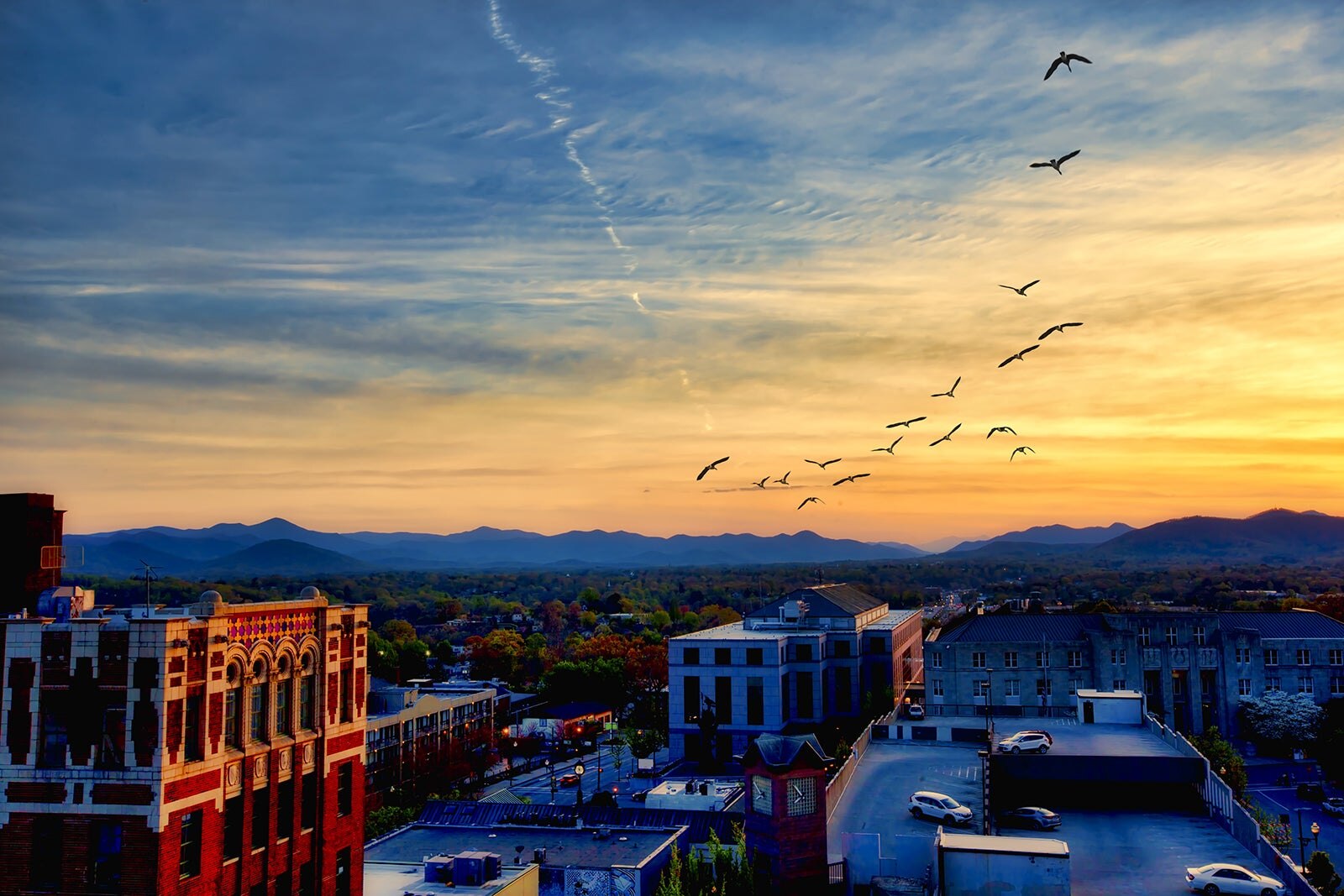 Asheville has a humid subtropical climate with warm summers and cool winters. Even so, its elevation makes it milder than other North Carolina cities such as Charlotte and Winston-Salem. Average temperatures range between 36°F in winter and 73°F in summer.
Rain falls evenly throughout the year. Expect between 10 and 12 rainy days per month on average. Snowfall is occasional between December and March.
May–September is the warmest period in Asheville, NC. Record high summer temperatures have reached up to 100°F, especially in July and August, the hottest months of the year.
The peak tourist season is in June–August. You can expect higher hotel rates and more crowds. If you plan to visit Asheville around this time of the year, it's best to book a few months ahead.
The best times to visit Asheville are the March-May and September–October periods. Spring and autumn are when you can find good hotel offers. The weather conditions are pleasant, and attractions are less crowded. Simply choose between nature in blossom or nature in autumn colours.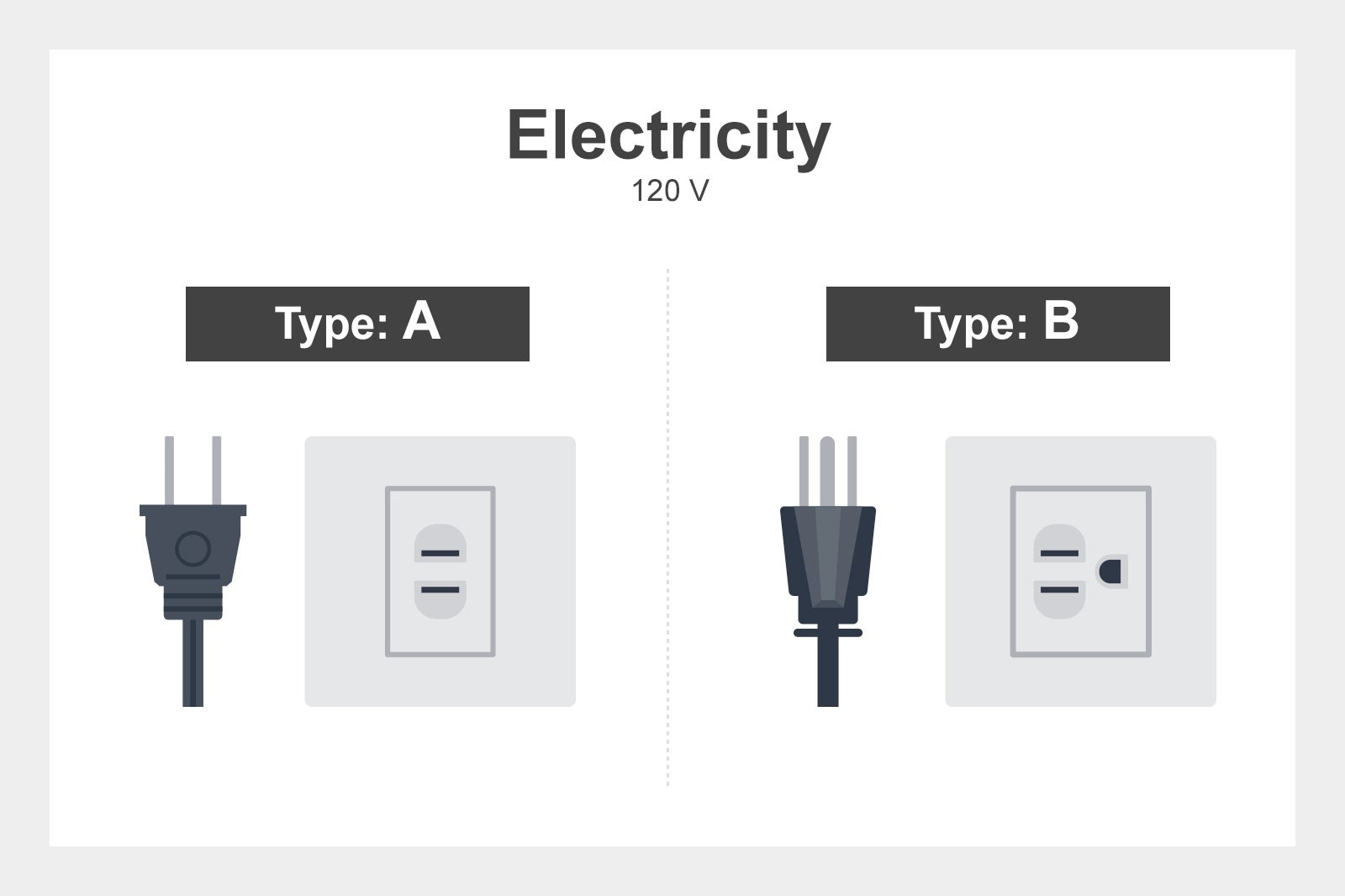 Plug type: A and B
Electricity: 120 V
Currency: United States Dollar (US$)
International dialling code: +1 828
Emergency telephone number: 911
3
How to get to my hotel in Asheville?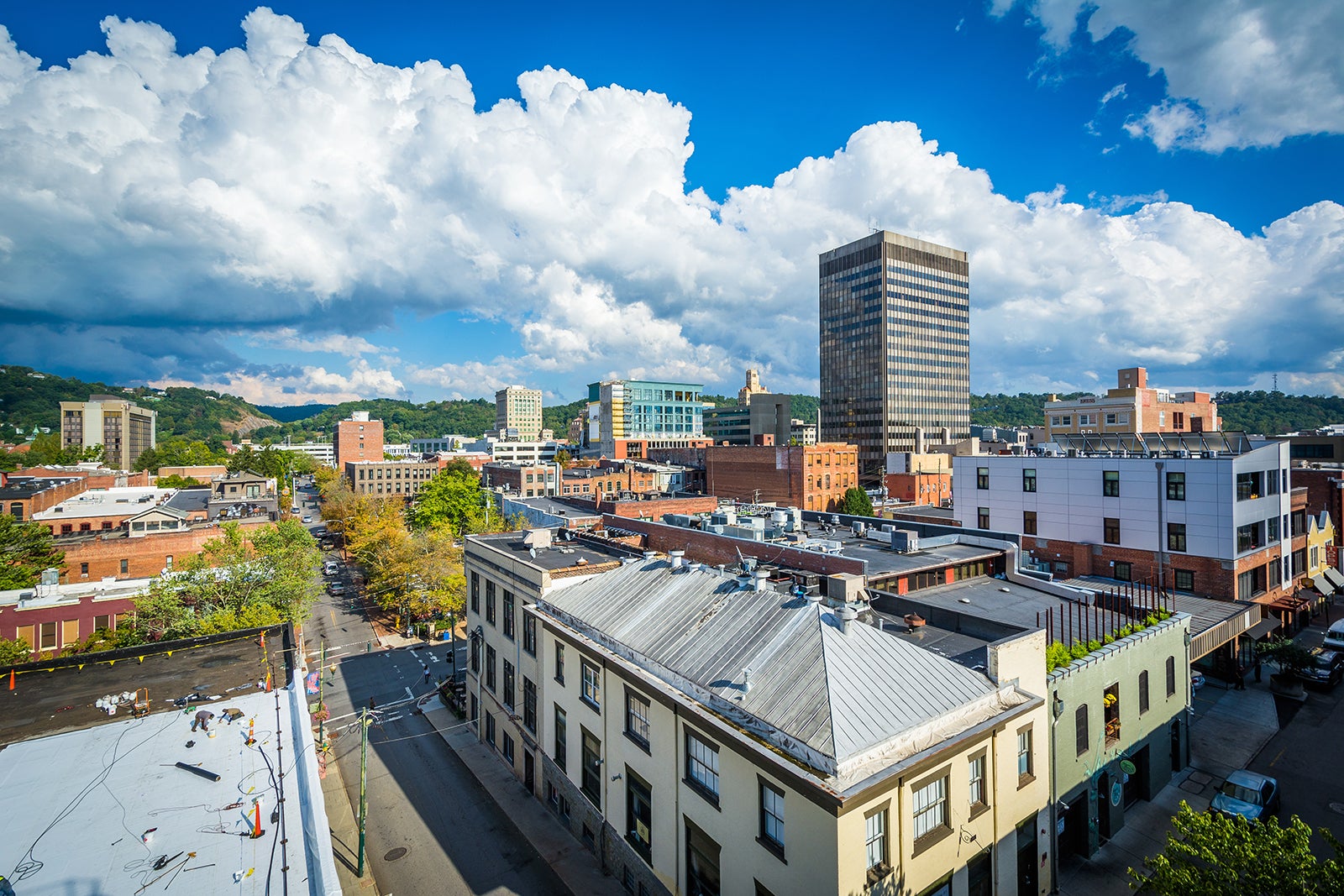 Asheville Regional Airport is the main gateway to Asheville. Owned by the Greater Asheville Regional Airport Authority, it's considered a small-hub primary commercial service facility.
You can get to Asheville by Amtrak train though it's less convenient. The closest railway stations are an hour's drive away in Spartanburg and Greenville. Both are on the Amtrak Crescent Route.
If you're on a budget or want to travel through the states the same way Jack Kerouac, Allen Ginsberg, and other writers of the Beat Generation did in the '70s, you can get to Asheville by Greyhound bus.
Asheville Regional Airport (AVL)
Asheville Regional Airport is 14.6 miles or a within a 20-minute drive south of the city centre. It's served by 4 airlines – Allegiant, American, United, and Delta. They connect Asheville to over 20 major cities in the States, including Washington DC, New York, and Chicago. It has one runway and one passenger terminal.
Free Wi-Fi is available throughout the airport. There's a guest service/welcome centre in Baggage Claim, open daily from 8.30 am until midnight. Ground transport options to help you get to your hotel include:
taxis, app-based rideshares, and limo and shuttle services are in the Ground Transportation Lot, right next to the airport terminal.
Asheville Rides Transit runs a bus line, the South 3 Route, to downtown Asheville. Rides take longer than on a taxi, but it's the cheapest way to get to the city centre.
a handful of major car rental companies are available.
Asheville Greyhound bus station
Asheville's Greyhound bus station is on 2 Tunnel Road, half a mile east of the city centre. From here, you can be transferred to your hotel by taxi, rideshare, or public bus.
4
How to get around Asheville?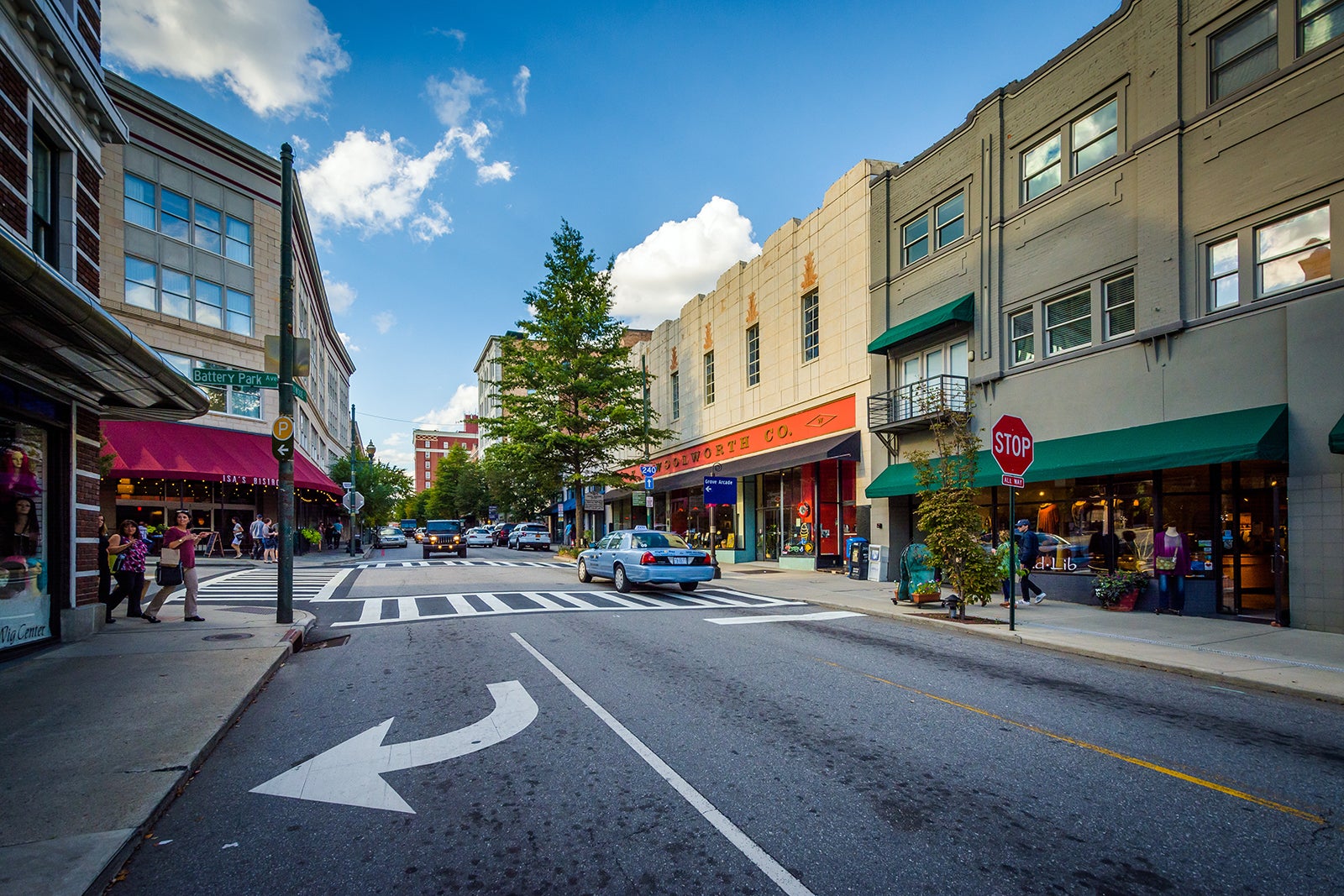 Travel tips
Asheville city centre is very compact. It covers an area of almost 1 square mile. It's therefore easily walkable. Besides a lively scene of restaurants, bars, and shops, downtown Asheville is home to attractions such as the Asheville Pinball Museum, Asheville Museum of Science, and the Basilica of Saint Lawrence, just to name a few.
Using a bike taxi, though unusual, is a popular way of exploring the Asheville city centre. For longer distances, depending on your budget and preference, you can get around by taxi, rideshare, trolley, public bus, or rented car.
Taking a taxi in Asheville
Taxis are easy to find in Asheville. Taxi companies include Asheville Taxi Co (+1 828-333-1976), J&J Cab (+1 828-253-3311), AVL Taxi (+1 828-333-1976) and many more. You can also easily find taxi lines in front of hotels and attractions. It's easy to hail one on the street.
Convenient yet rather expensive, getting around the city by taxicab is not your best option if you're on a budget. Note that tipping for taxis in the US is usually 15 and 20% of the fare. Most taxi drivers accept credit cards, though sometimes reluctantly.
Uber and Lyft are the 2 main ride-sharing apps used in Asheville. Their rates are slightly cheaper than standard taxicabs.
Travelling by public transport in Asheville
Run by the municipality, Asheville Rides Transit (ART) buses allow everyone to get around the city and Buncombe County affordably. Bus services operate Monday–Saturday from 5.30 am to 10.30 pm, and on Sundays and holidays from 8 am to 6 pm. ART Buses feature bike racks and are wheelchair-friendly.
You can buy single tickets on the bus with the exact amount in cash. Ticket booklets and monthly passes can be purchased in the ART Station, located at 49 Coxe Avenue in downtown Asheville.
Gray Line Trolley Tours of Asheville
Trolley sightseeing tours are a great way to discover Asheville's main attractions. Operated by Gray Line, 3 tours are available: a 90-minute overview tour, a ghost tour, and a hop-on hop-off tour. You'll learn a lot about the history of the city by joining any of these tours.
Renting a car in Asheville
Renting and driving a car is the most recommended choice for exploring Asheville and its surroundings. It's certainly more expensive than public transport, but it gives you the freedom to go anywhere and whenever you please. Navigating Asheville is fairly easy with metered parking areas and city-run garages available.
Foreigners are can use their standard driving license for up to 90 days in North Carolina. Car rental companies are available at the airport and throughout the city.
Is Asheville bike-friendly?
The mountainous Buncombe County which Asheville calls home makes it difficult to cycle around, at least for those who are not very fit. Even so, electric-assisted and multi-geared bikes can be useful when riding around the city's hilly surroundings. Note that the city centre is rather flat, so exploring it on a bike won't be as strenuous.
You can hire a bike at Asheville Bicycle Company (+1 828-774-5215), Youngblood Bicycles (+1 828-251-4686), or MustAsheville Bikes (+1 828-575-9779), among others. If you don't want to pedal by yourself, you can also call Asheville Bike Taxi (+1 828-777-5115) and get a relaxing tour in an electric-assisted rickshaw. It's a fun and original way to get around.
5
What are the main annual events in Asheville?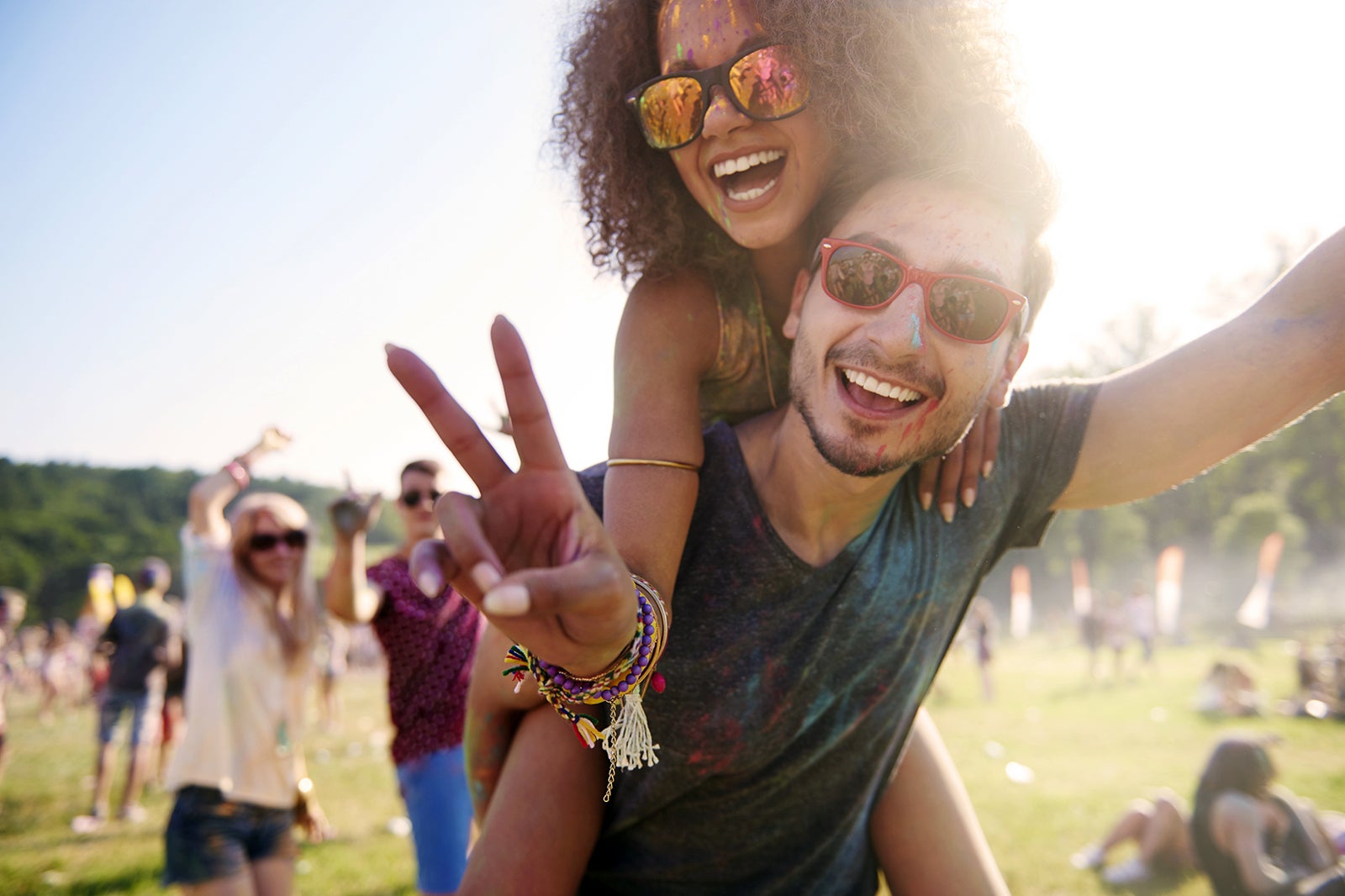 Asheville Fringe Arts Festival
January
A great choice of art performances in line with the original Edinburgh Fringe Festival. From theatre to dance and from puppetry to music, expect unusual and alternative expression shows.
Where: various venues across the city
Brevard Music Festival
June–August
An annual rendezvous of music lovers in Asheville that focuses on classical music and opera but which has also featured famous North American songwriters such as Lyle Lovett or Amy Grant.
Where: Brevard Music Center in Brevard
Brewgrass Festival
October
A celebration of Bluegrass where first-class musicians perform the American Roots music on stage while over 100 craft beers are at hand to quench the audience's thirst.
Where: Salvage Station
6
What are the main landmarks in Asheville?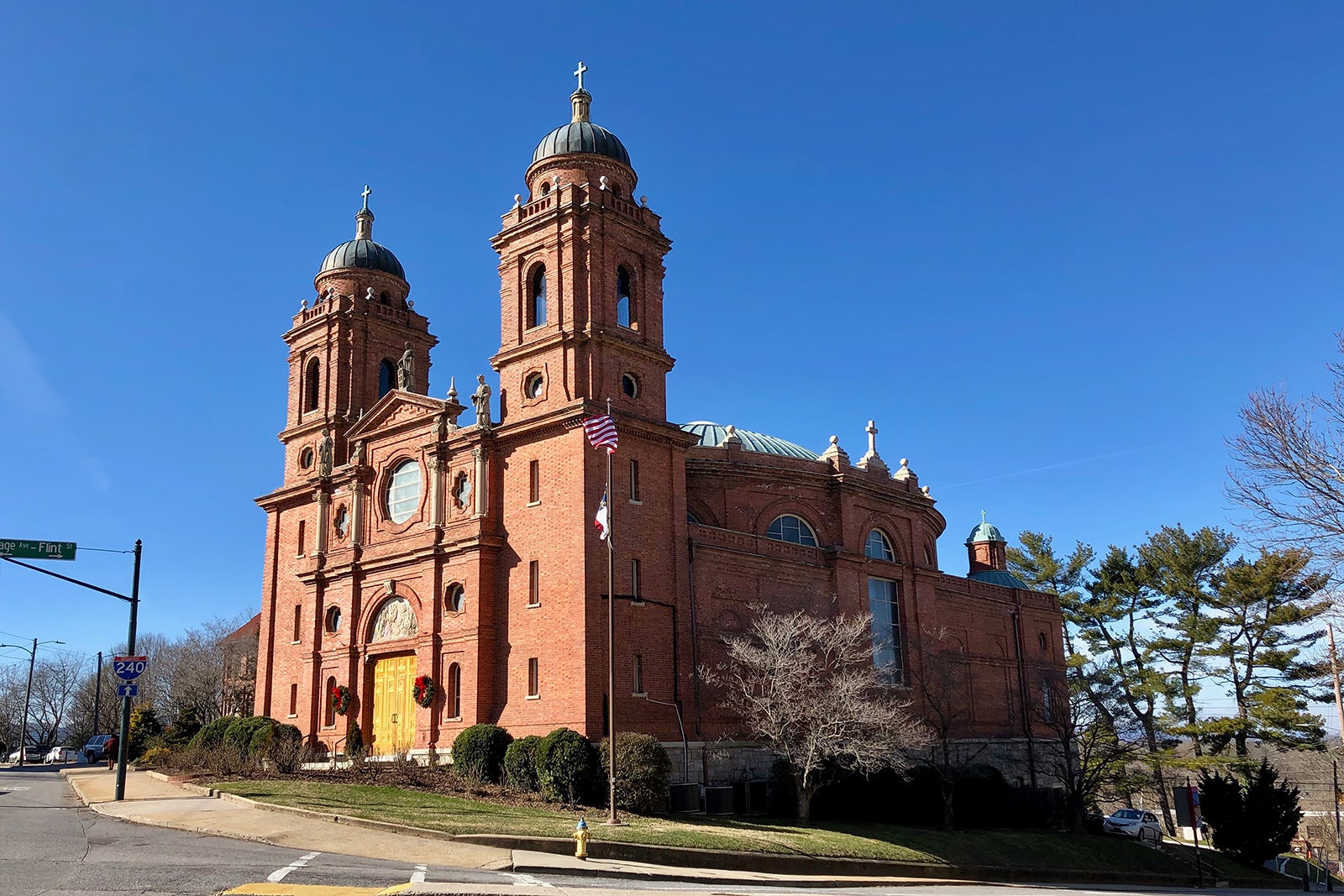 Biltmore Estate
The French Renaissance-style estate of George Vanderbilt, originally built in 1895. It's considered America's largest private home with 250 rooms and an 8,000-acre garden with 2.5 miles of footpaths.
River Arts District
A mile-long stretch along the French Broad River that houses art studios and galleries in several old buildings. It's close to downtown Asheville and supports artists who work across different mediums.
Basilica of Saint Lawrence
A minor basilica of the Roman Catholic church built in 1905 in the middle of downtown Asheville. It's constructed in a Spanish Baroque style and features the largest freestanding elliptical dome in North America.
Montford Area Historic District
A 300-acre portion of central Asheville wedged up to the bends of the French Broad River. It has houses dating from the 1890s to 1930s, moving elegantly from Arts and Crafts style to Colonial Revival.
Back to top