13 Great Adventure Activities in Florida Keys
Awesome Outdoor Things to Do in the Florida Keys
Wild about dolphins? Crazy about kayaking? Or maybe you have a penchant for seaplanes? Whatever slice of adventure takes your fancy, be sure to head for Florida's sunny southernmost point. That's right – it can only be the magic of Key West. This small tropical island paradise plays host to some of the greatest outdoor activities around. Take to the rippling seas, the fruit-laden streets and the sapphire skies to create your very own Florida Keys adventures.
1
Snorkelling and scuba diving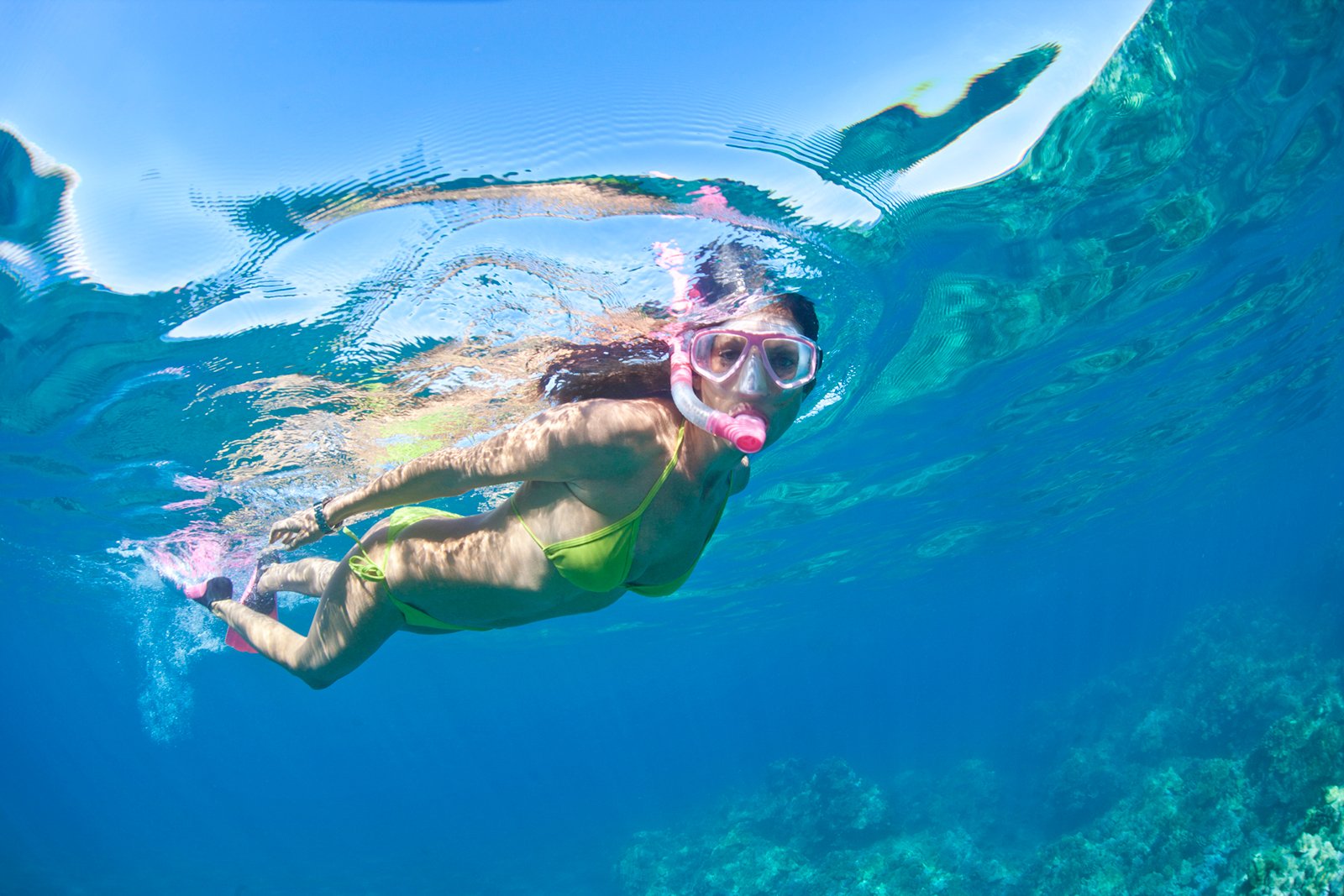 Jump into the water, and watch the world unfold below in fields of red, yellow and purple. The Florida Keys showcases enough underwater diversity to welcome underwater explorers year after year – whether you're snorkelling through the protected seas of Bahia Honda State Park or basking in the shallow waters of Fort Zachary Taylor, located at the southernmost tip.
When deeper spots are calling your name, head for one of the most popular dive sites – Christ of the Abyss. Admire the 10-foot-tall bronze statue before plunging into Molasses Reef in Key Largo, where more than 30 individual dive areas await your exploration.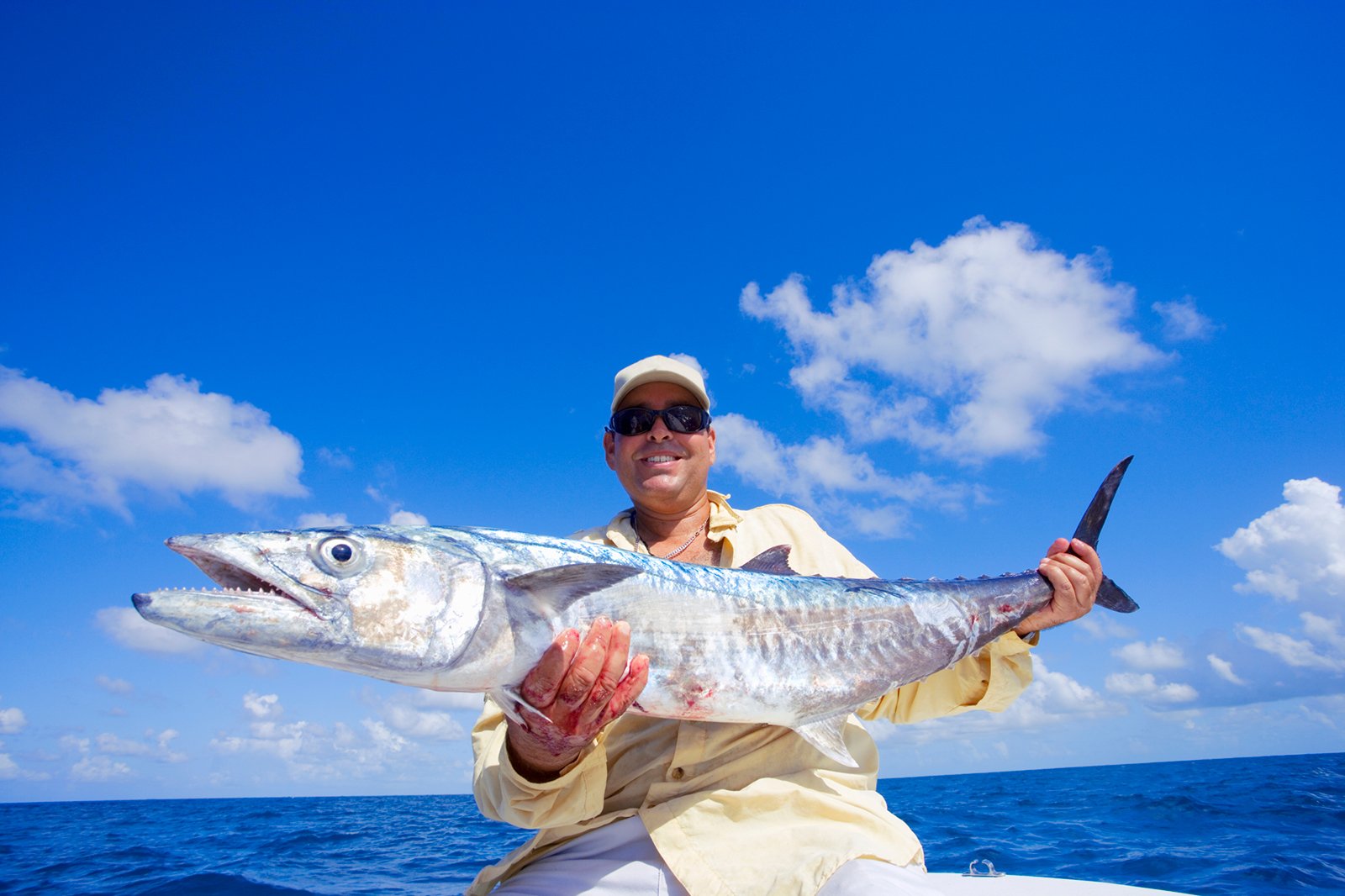 From sailfish and marlin to sharks and snappers, there's a reason why people flock to Florida to fish the bright blue waters. Deep-sea fishing requires patience while you wait for a bite, then it's all hands on deck as try to reel in deep-sea creatures from more than 150 feet below.
The coral reefs and wrecks attract the little fish that make food for the big fish for you to catch. With so many aquatic offerings and diverse charters, there's no need to feel blue. From the old Flagler Bridges to the entire length of the Keys, enjoy the offshore sites with your fellow fishermen as you wait for the hungry fish to bite.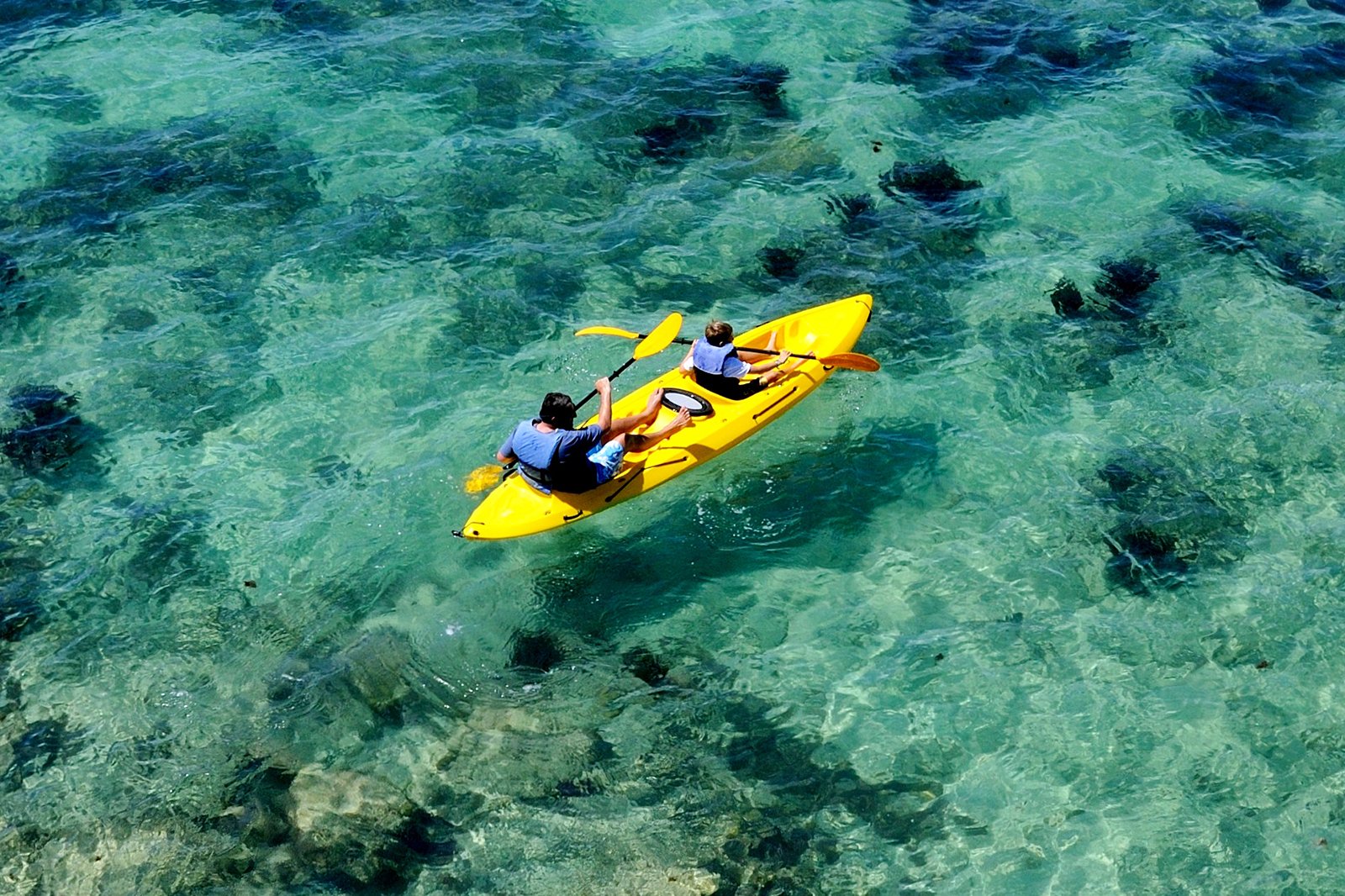 Glide in serious style through Key West's calmer southwest waters with a spot of kayaking. As you bob in and out of shallow sea life and drift along in the shade of the twisted mangroves, make your way to Gieger Key, just 15 minutes from downtown Key West.
Time your kayaking adventure with a vivid Key West sunset and a visit to a particularly secluded spot 6 miles offshore, known as Man Rock. It's so far off the beaten track that it's not even marked on nautical maps. As you watch the sun sinking into the Gulf, you'll be grateful to have uncovered such a gem.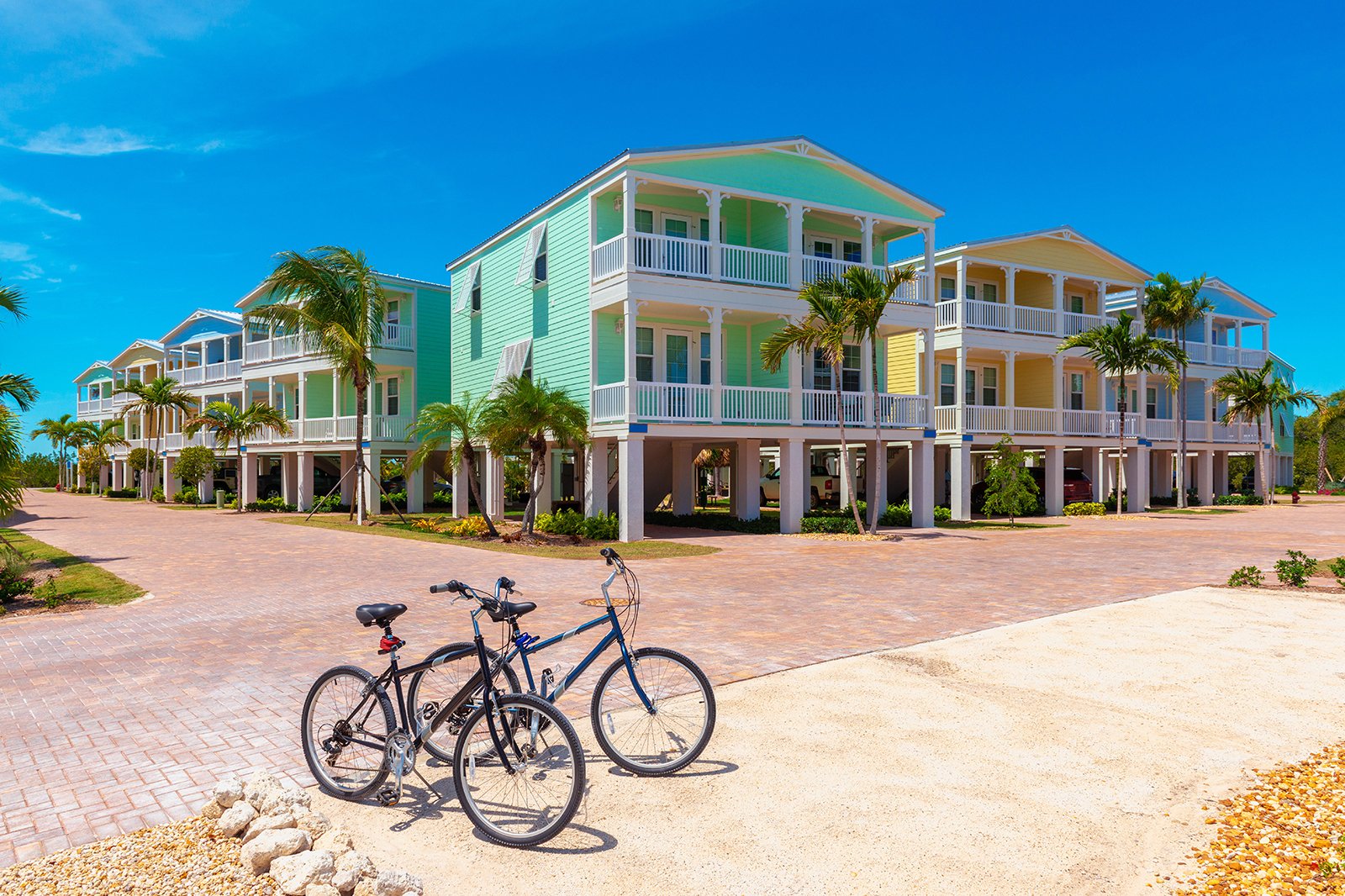 When you're not diving in and out of the clear waters, there's plenty to zip your way in and out of on land. From a visit to Mallory Square to the famous Key West cemetery, cycling through the peaceful streets is a fun way to capture all that this tiny island offers.
For a tour to rival all others, head for the zesty undertones of the Key Lime Bike Tour, where – yep, you've guessed it – you can pick up a spoon and bring the tour to a close with a delicious slice of that world-renowned Key Lime Pie.
Location: 122 Ann St, Key West, FL 33040, USA
Phone: +1 305-340-7834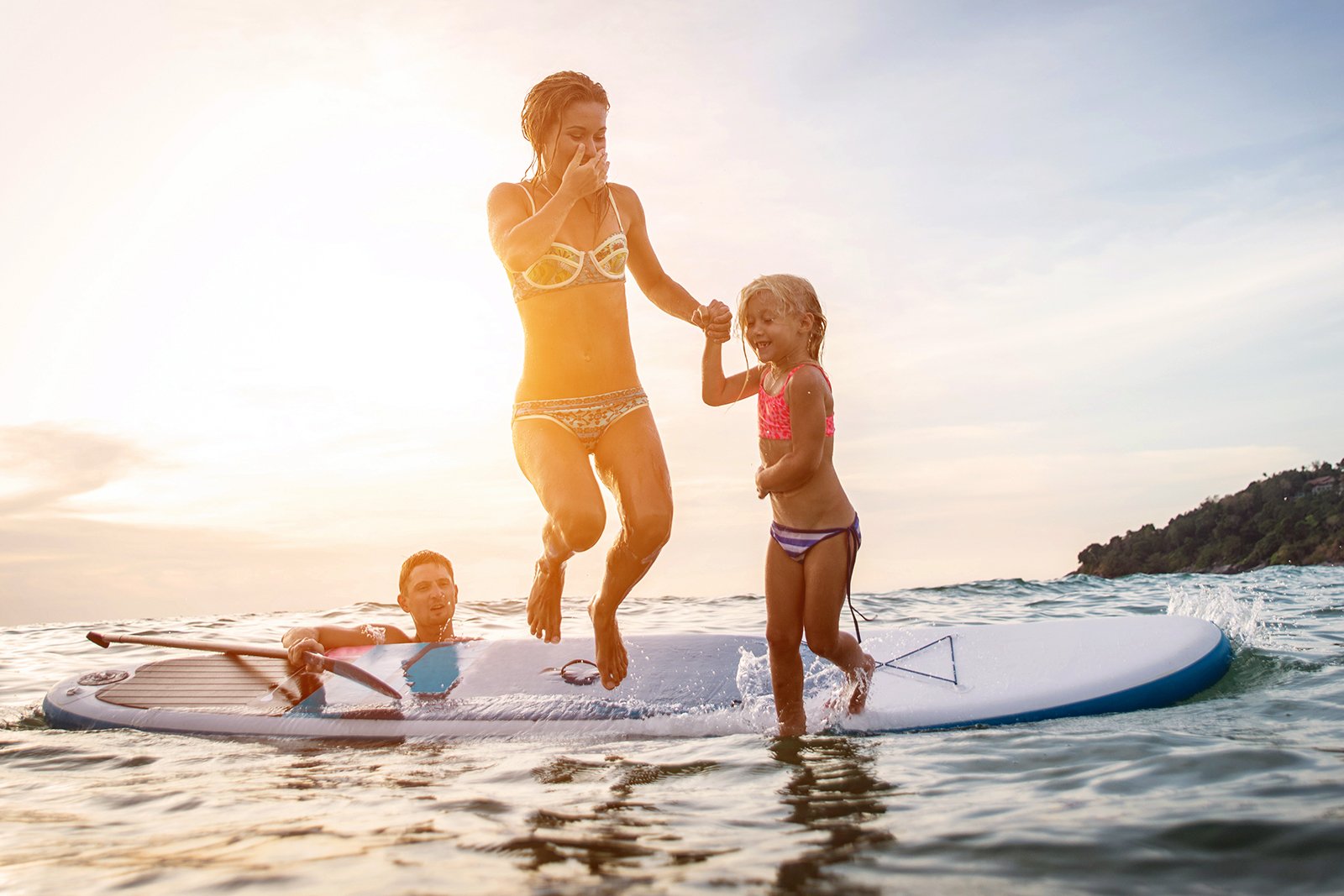 Can't decide between kayaking or surfing? Why not combine the 2 with an afternoon of stand-up paddleboarding? It's what Key West's clear, shallow waters were made for and is one of the most popular island activities to boot.
Islamorada and Boca Grande Key boast shaded mangrove branches to frame your journey while schools of snappers and colourful flashes of rainbow parrotfish guide you along. Walk on water as you as you try to find your inner balance.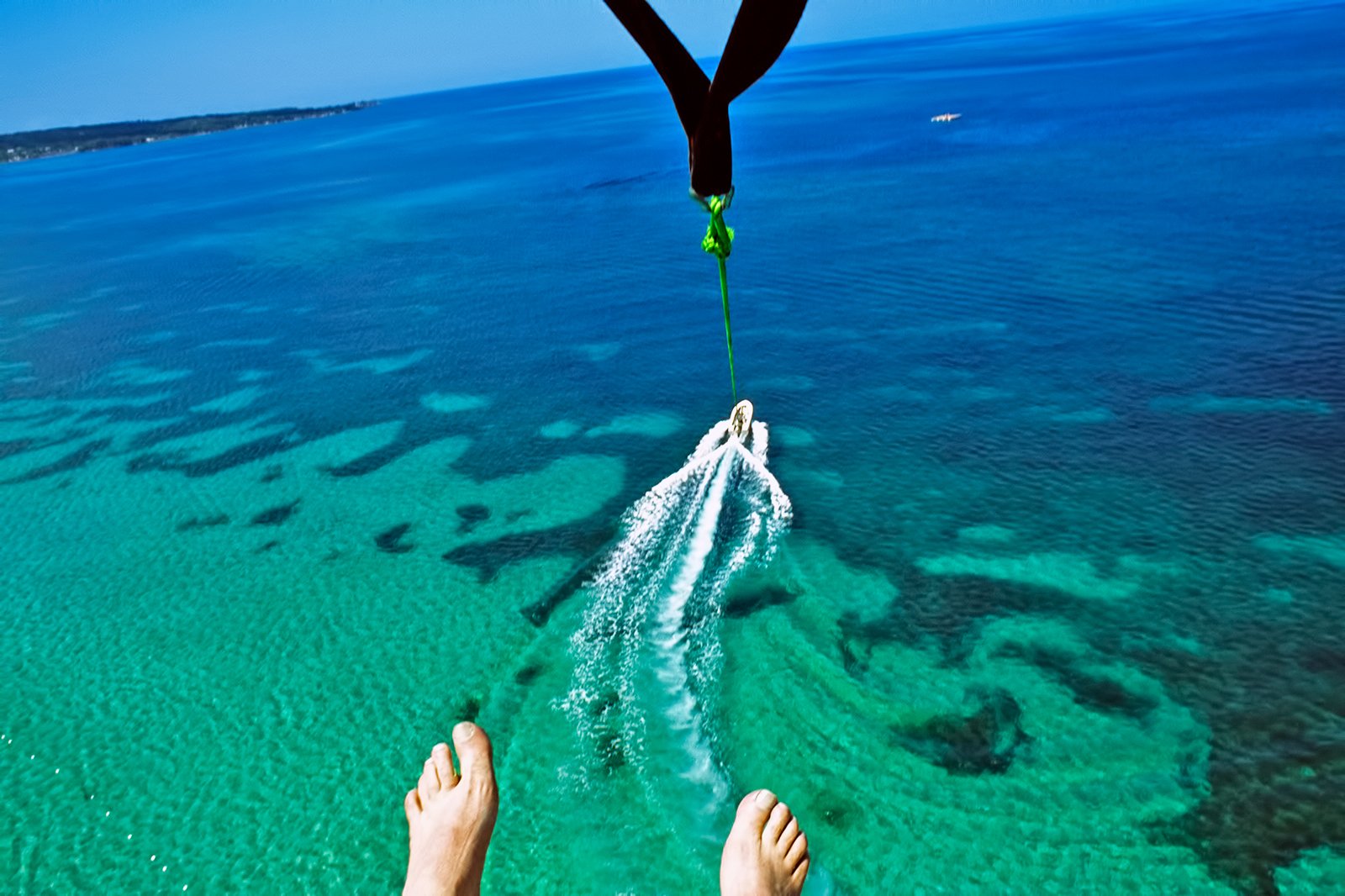 You can't come to Key West and not partake in a spot of parasailing. For panoramic views of the Gulf of Mexico and the eye-catching Key West coastline, grab adventure with both hands as you strap into your harness and feel the rush of ocean-top flying.
Try tandem or spectacular solo flights and wet or dry take-offs to mix things up. Soar above the popular Smathers Beach or look down in awe at the famous Key West Bight. How else are you going to catch such a thrilling bird's-eye view?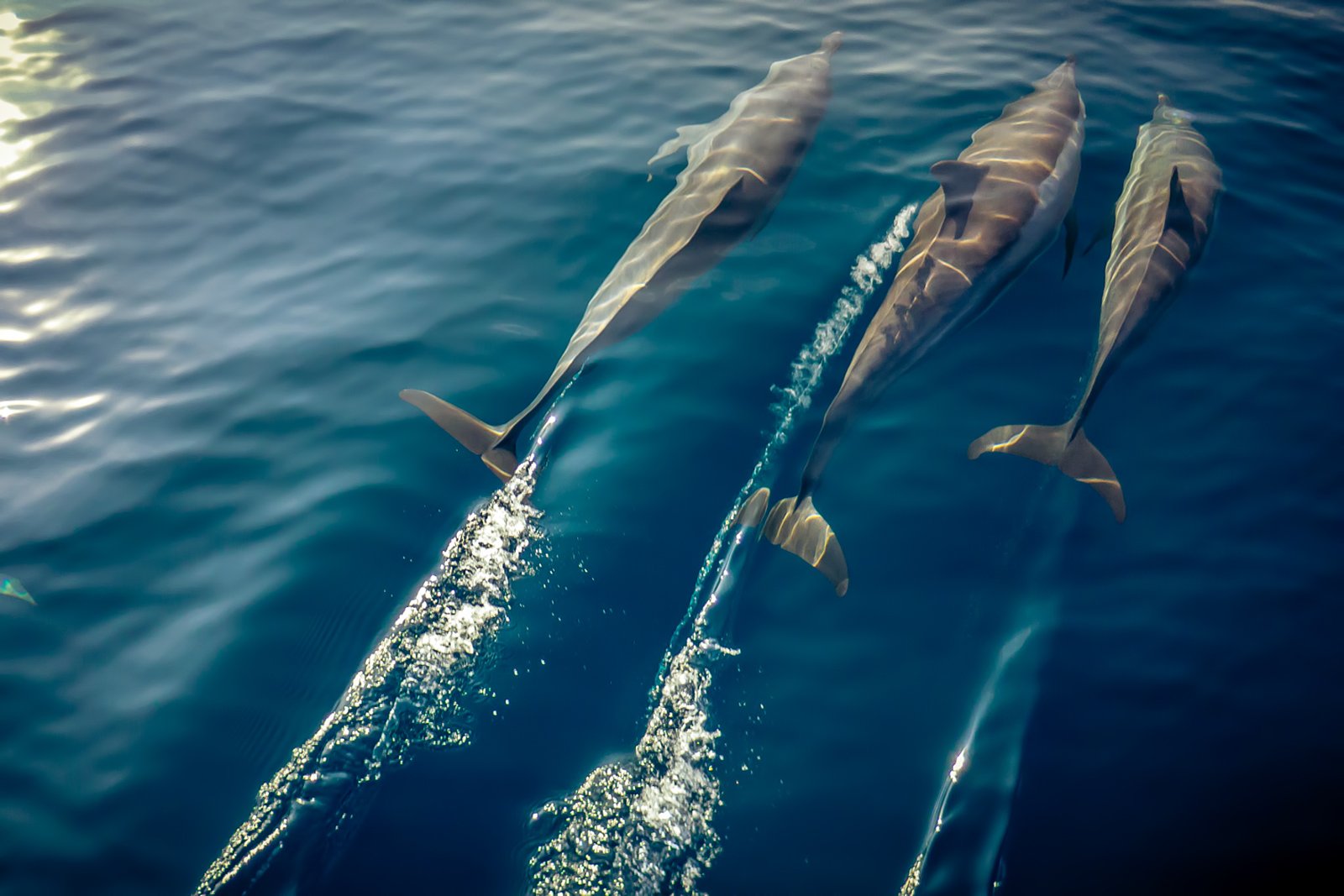 What better way to capture the magic of Key West than by getting up close and personal with their most famous friendly underwater creatures? Head for the high seas and watch bottlenose dolphins playfully flock in their natural habitat. From spy-hopping to breaching, these aquatic acrobatics will delight and entertain in equal measure.
For an eco-friendly dolphin watching activity, take a ride with Honest Eco and take a seat in the SQUID, an all-electric boat powered by solar panels.
Location: 231 Margaret Street, Seawall Slip #3, Key West, FL 33040, USA
Phone: +1 305-294-6306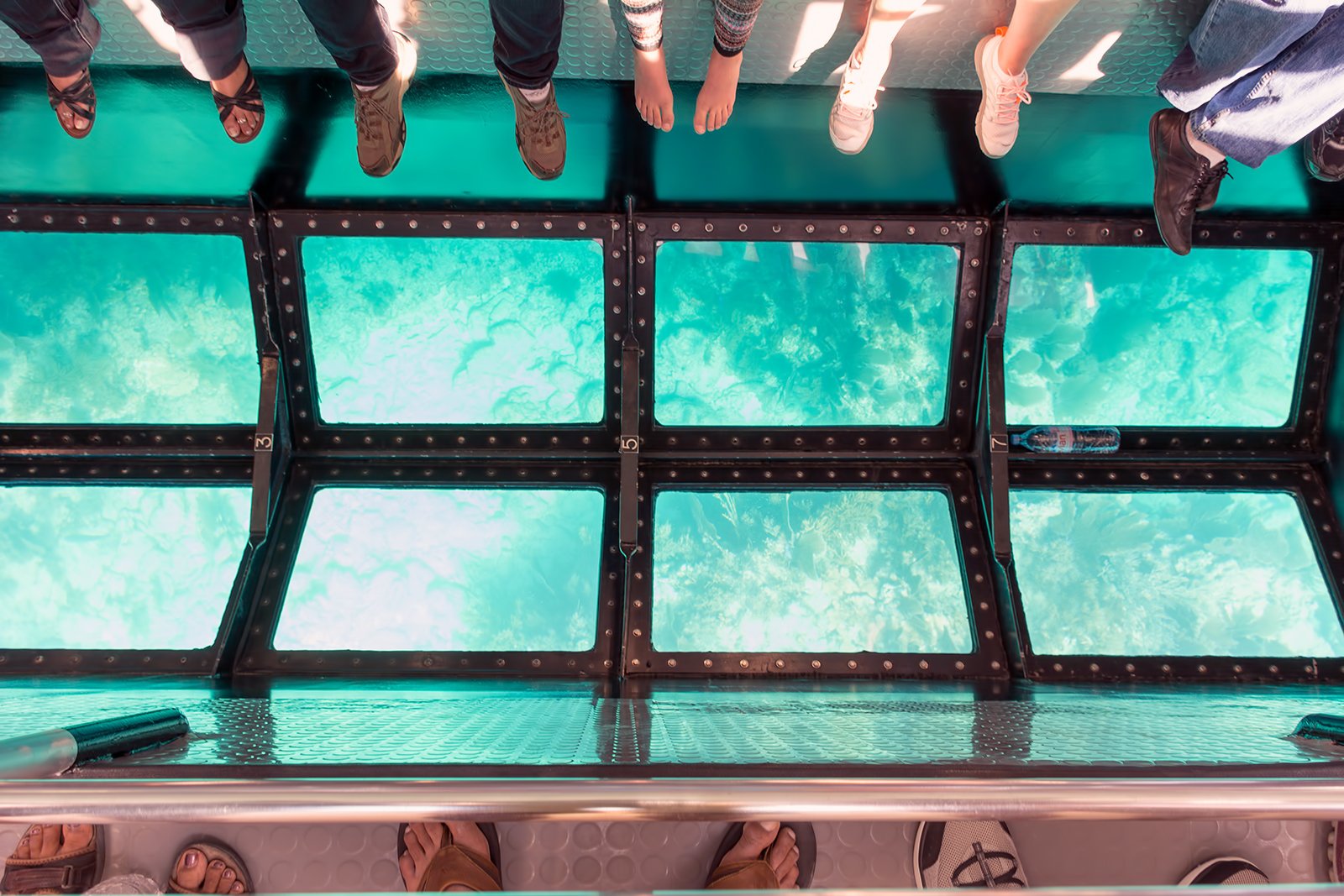 Key West is famous for its crystal-clear waters and striking coral reefs. And if you don't fancy getting your feet wet? No problem – there's still a world of adventure to be seen below the waves. Glass-bottomed boat rides are a unique way to travel across the topaz seas and soak up the mix of marine life.
The best place to see scores of tropical fish, stingrays and over 50 species of thriving coral? It can only be the Florida Reef - North America's Only Living Coral Reef. Take in the beauty from the comfort of a luxurious boat. As you glide past sea stars and turtles, you'll wonder why you haven't done this before.
photo by Shriram Rajagopalan (CC BY 2.0) modified
Secret spots on Florida's Key West offer themselves up as you take an jet-ski ride across its welcoming waters. Choose from an Atlantic Ocean cruise or a whistle-stop tour of the glimmering Gulf of Mexico to really appreciate the thrill.
Be the captain of your own adventure as you tour the island on choppy waters, weave in and out of popular wildlife spots and catch some exhilarating air. Book a tour with Sunset Watersports Key West for full speed ahead.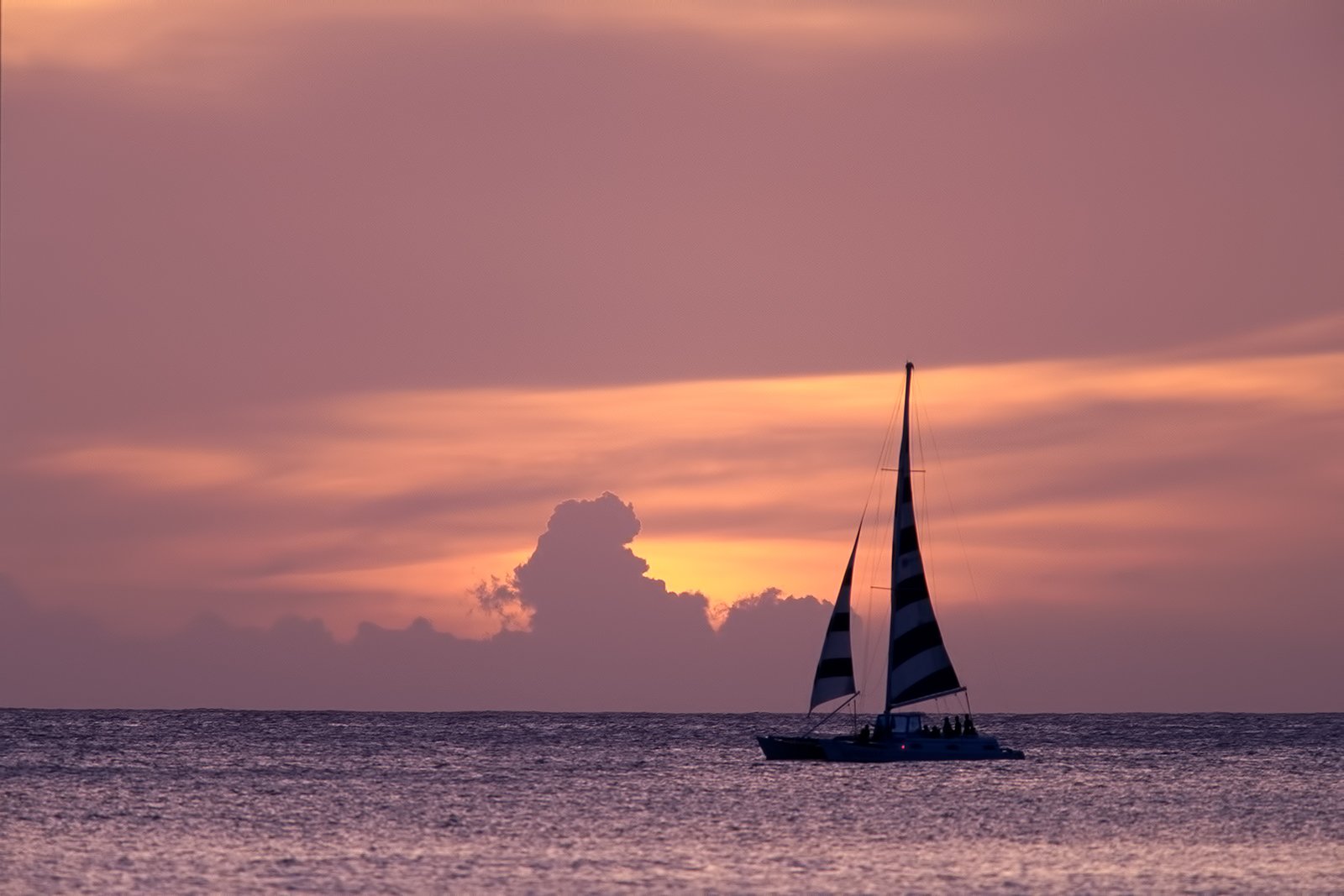 Live like a Key West local as you set sail in only the most adventurous way. Looking for solitude? Tick. Fancy a little dip in the turquoise ocean? There's no better place. The beauty of this island-hopping activity is the chance to drift peacefully and create your own choices. From Snipe Point to Key Largo and beyond, sub-tropical sailing abounds.
You might choose to charter a local crew or boat it yourself as you glide from island to island on your own ocean tour. Snorkel and scuba dive by day and deep-sea fish by night. Local dining, watersports and Insta-worthy snaps all await on your epic southwest sailing adventure.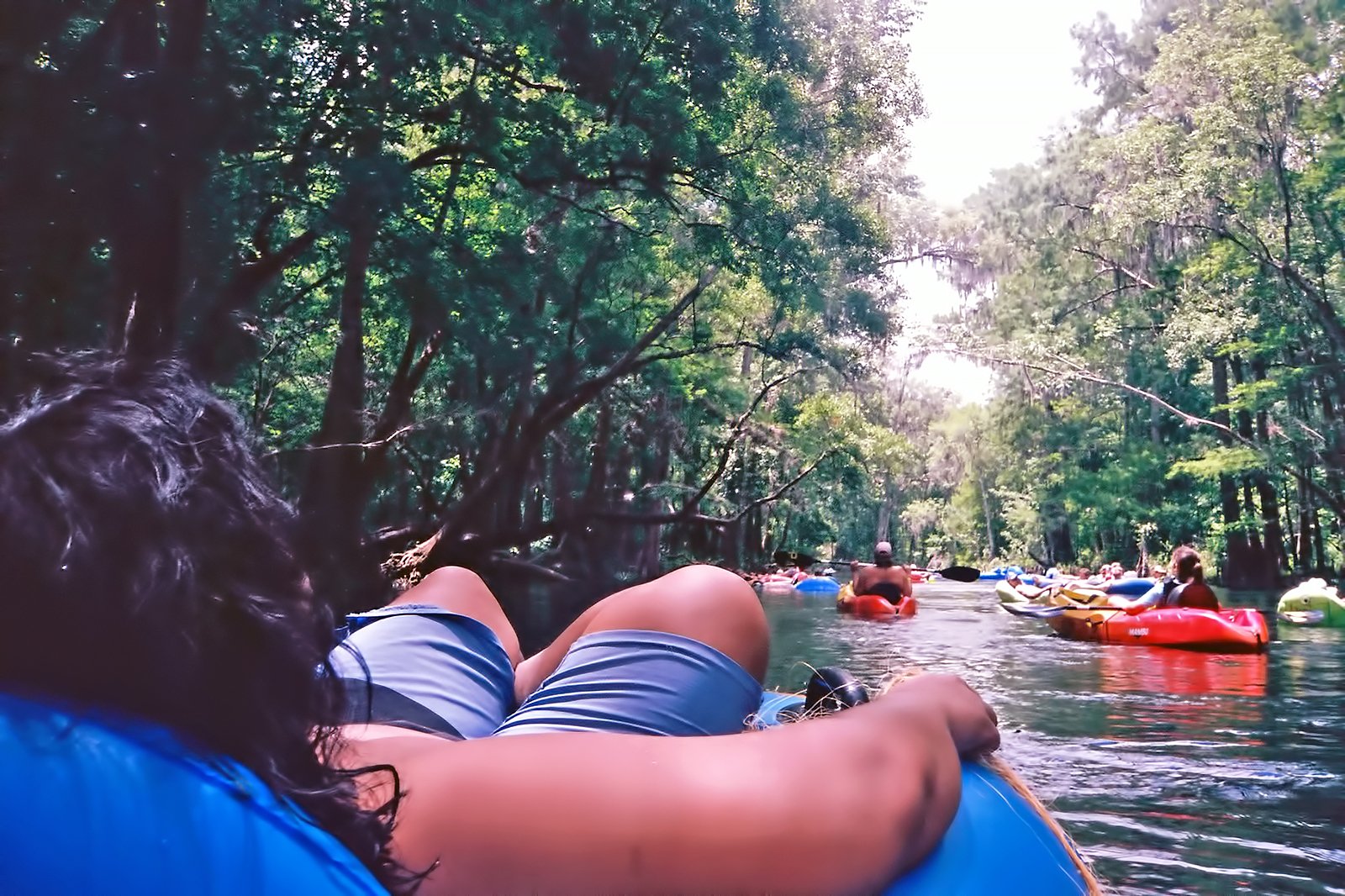 Ready to float in waters unfamiliar? The thrill of tubing won't disappoint. From the splashes of colour at the Rainbow River in K.P. Hole County Park, to the famed inner tubing site at Ichetucknee River, where 212 million gallons of water flow from the iconic Ichetucknee Springs, bring or rent a tube and float away.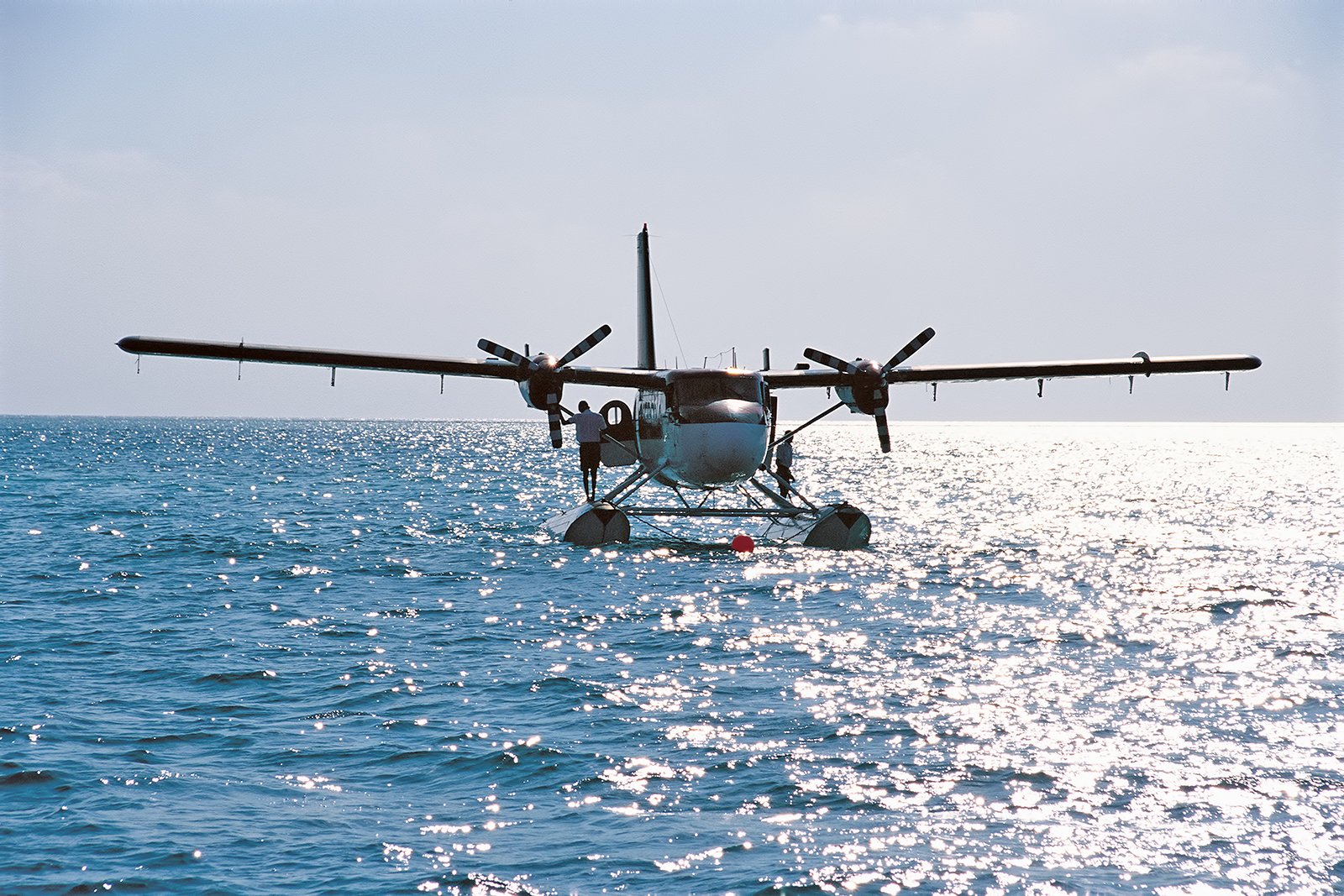 A Key West seaplane is the best way to explore the island from dramatically dizzying heights. Key West Seaplane Adventures will transport you to the coastal fortress of Fort Jefferson and is the only seaplane service to take you to the sky-high sights of DryTortugas National Park, where 7 unique islands, protected coral reefs and stretches of pristine paradise are begging to be marvelled at.
Location: Key West International Airport, 3471 S Roosevelt Blvd, Key West, FL 33040, USA
Phone: +1 305-293-9300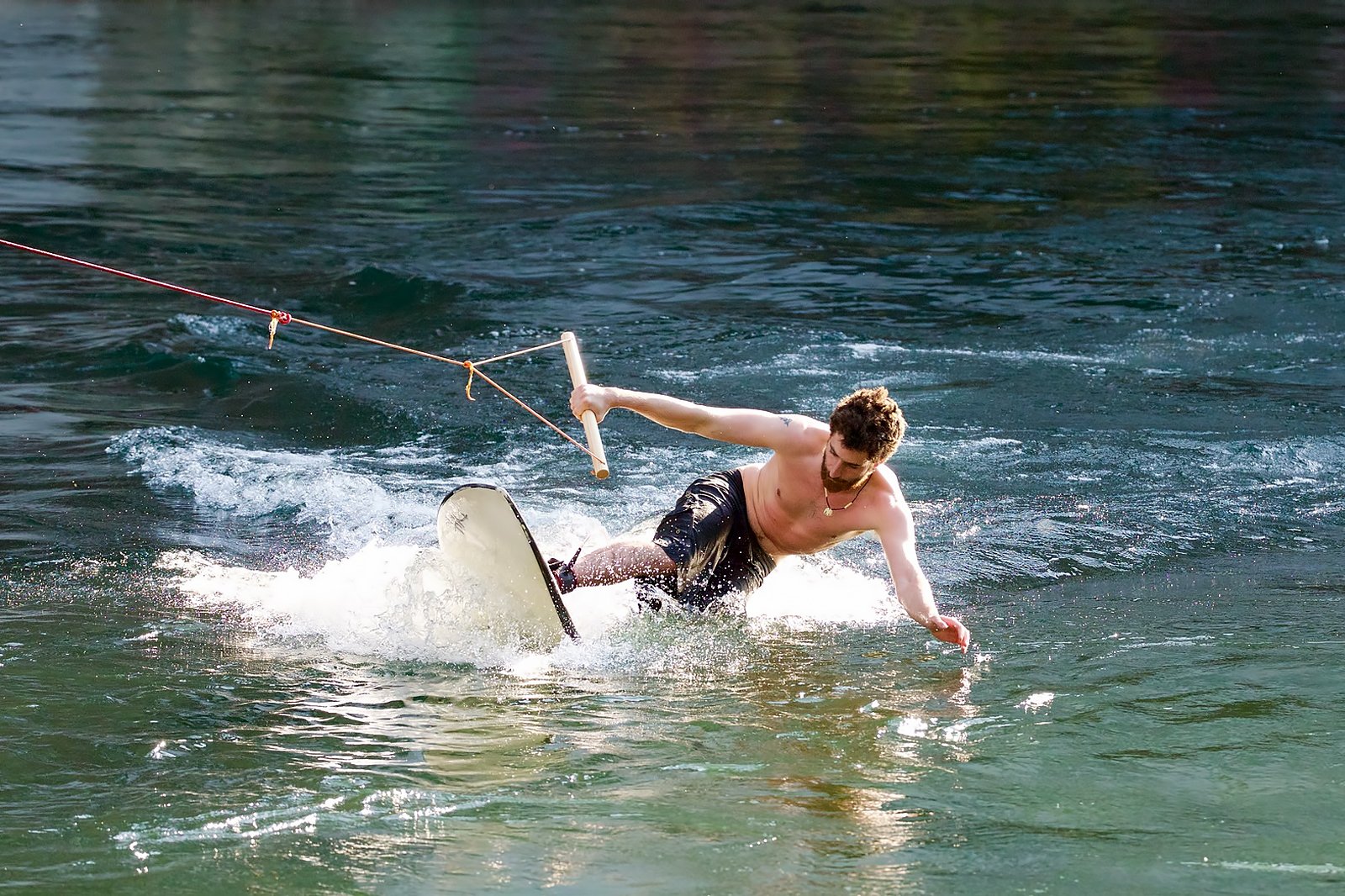 You've explored the coral reefs of Key West, you've paddled in its shallow seas, and you've seen the water from giddy heights. Now it's time to go round and round and upside down with wet and wild activities to suit the whole family. Bounce on the trampoline and scale the inflatable iceberg at Fury Water Adventures Key West or take the little ones to Cozumel Park for a little splashing around.
For a rush with a difference, head to North America's only saltwater cable park, Keys Cable, where you can wakeboard and kiteboard without the need of a boat. In Key West, amusement really does abound.
Back to top