Explore the UK like Harry Potter
10 Amazing Harry Potter Places You Can Actually Visit
With over 500 million book sales and 8 amazing movies, Harry Potter is nothing short of a phenomenon. These set locations from the movies are scattered all around the UK, so no matter where you find yourself, chances are there's one close by.
Fans of the Harry Potter novels and movies will obviously be most excited to visit these locations, but even if you're unfamiliar with the story, the stunning landscapes and landmarks are certainly worth a look. Wands at the ready, let's explore the UK through the eyes of Harry Potter.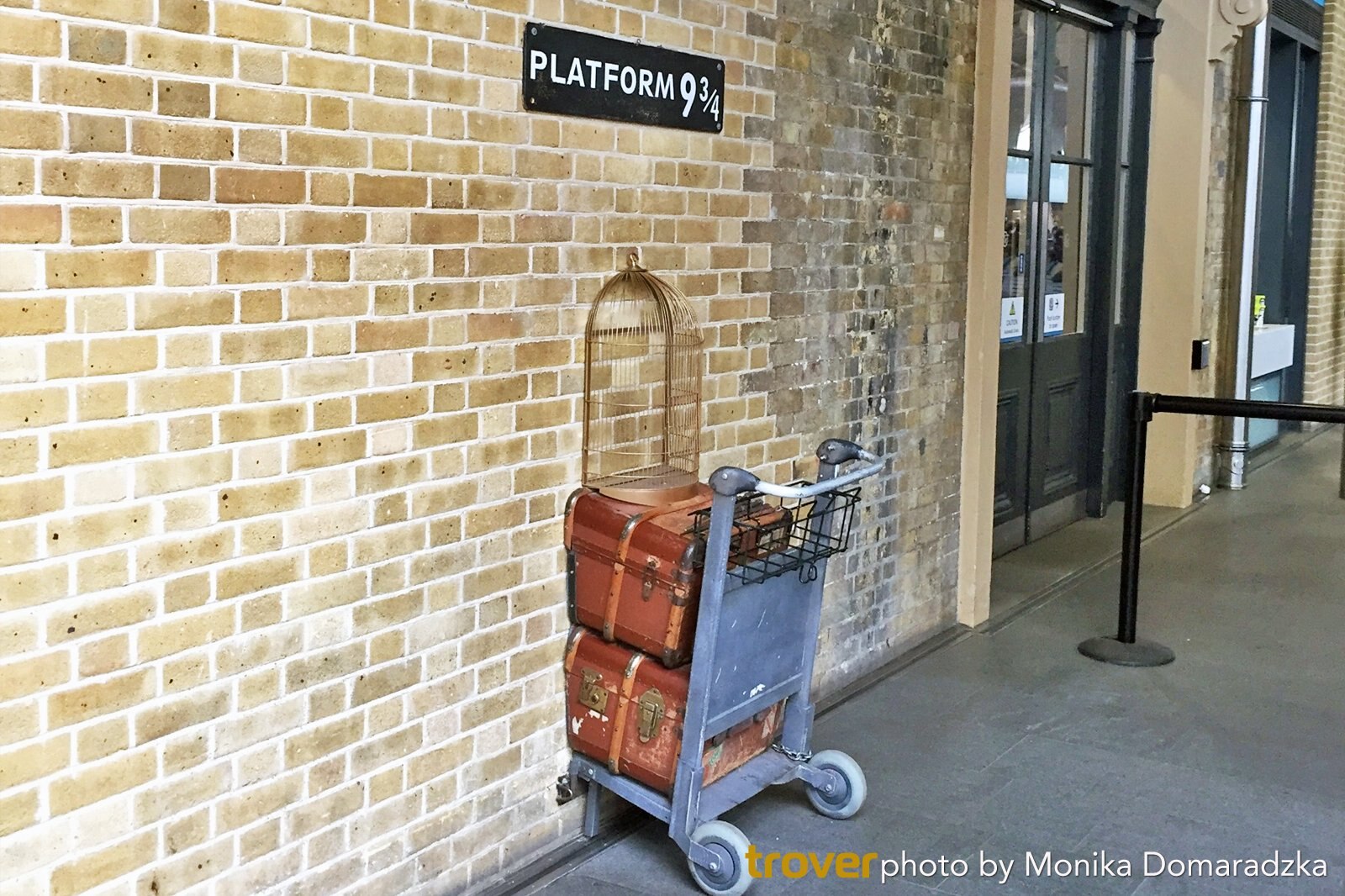 London: King's Cross Station
Set from the movie – Platform 9¾
The Hogwarts Express which first takes Harry to wizarding school was filmed here. Although there's no actual Platform 9¾, you can find the sign along with a trolley half-disappearing into a wall outside the Harry Potter gift shop in the concourse of King's Cross station. Owing to its popularity, you'll likely have to queue for your photo with the disappearing trolley.
Location: King's Cross Station, Kings Cross, London N1 9AP, UK
Phone: +44 (0)20 3196 7375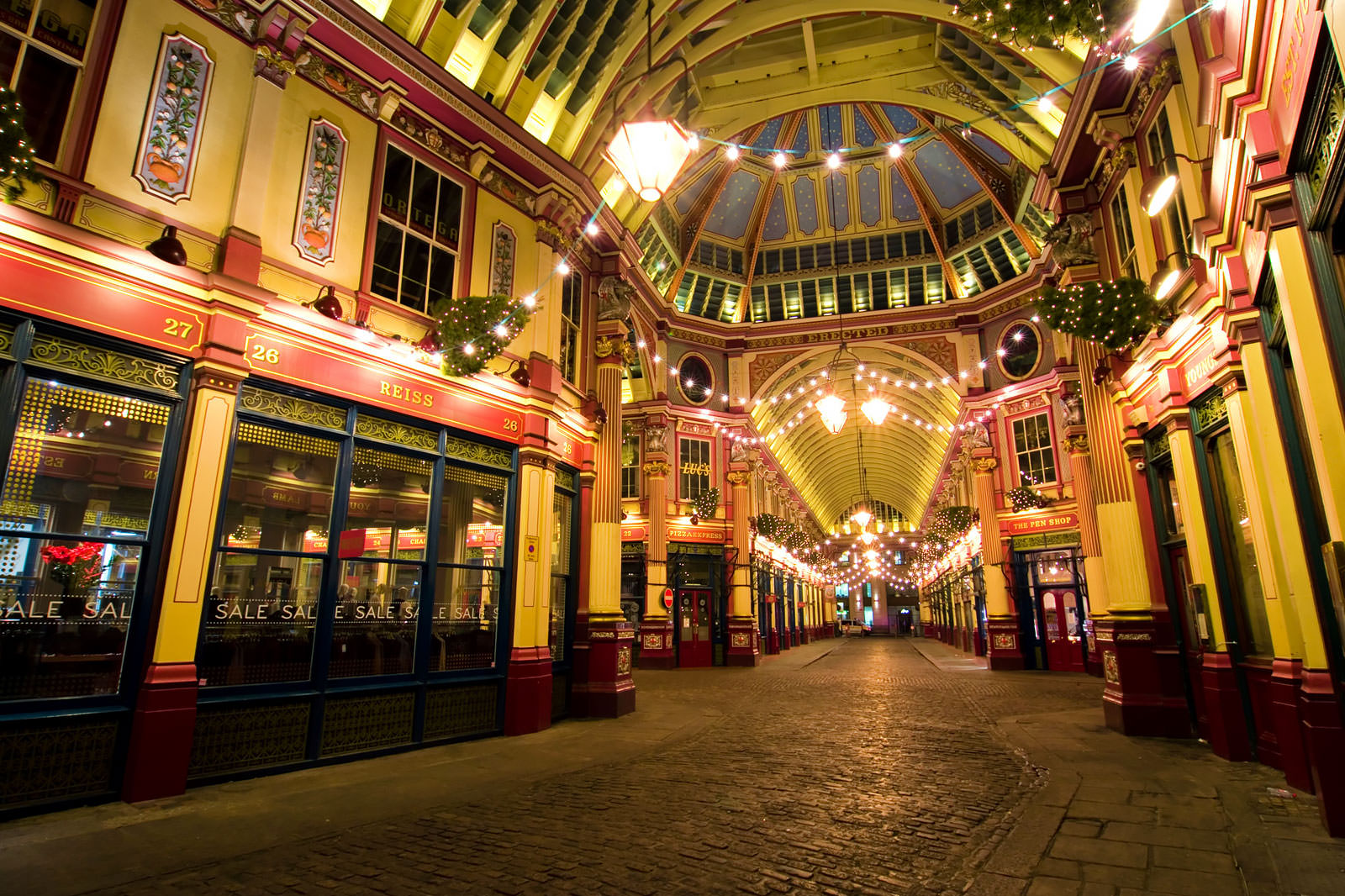 London: Leadenhall Market
Set from the movie – Diagon Alley
This beautiful Victorian shopping arcade near Monument Tube station is the scene of Diagon Alley. In the movies, this is where the young wizards come to find supplies, as well as visit The Leaky Cauldron for a glass of butterbeer. In real life, the pub is an optometrists' clinic. You'll find a nice selection of restaurants and shops here, but avoid midday as the whole arcade is overrun with office workers looking for lunch.
Location: Gracechurch St, London EC3V 1LT, UK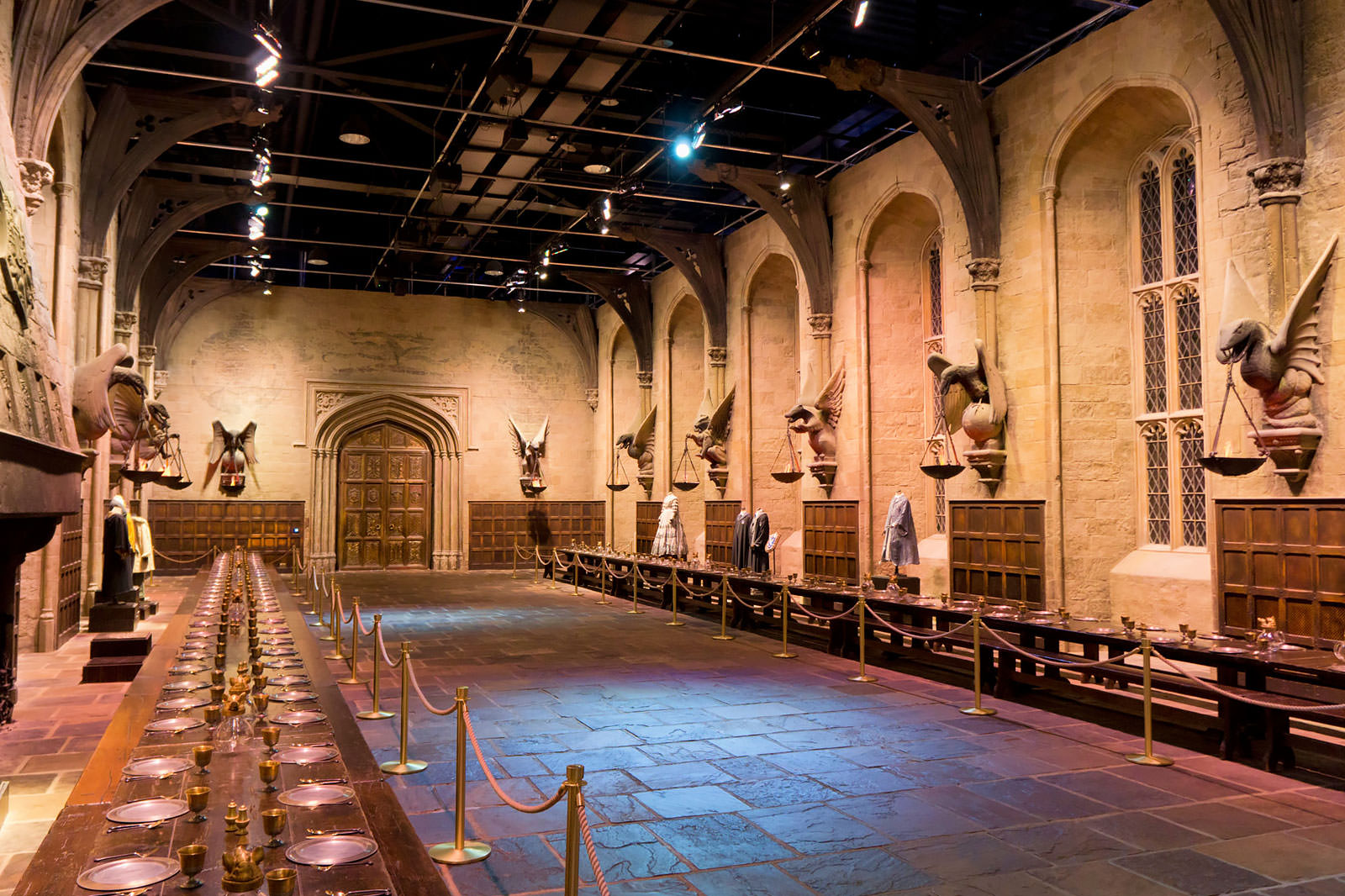 London suburbs: Warner Bros Studios
Many scenes from all movies
The Harry Potter studios is probably the best place to visit if you're a diehard fan. You can discover how the movie was made, walk through many sets, and see original costumes worn by the cast. There are also special effects demonstrations and many scale models of the sets.
Location: Studio Tour Drive, Leavesden WD25 7LR, UK
Open: Daily from 9.30am to 10pm
Phone: +44 (0)345 084 0900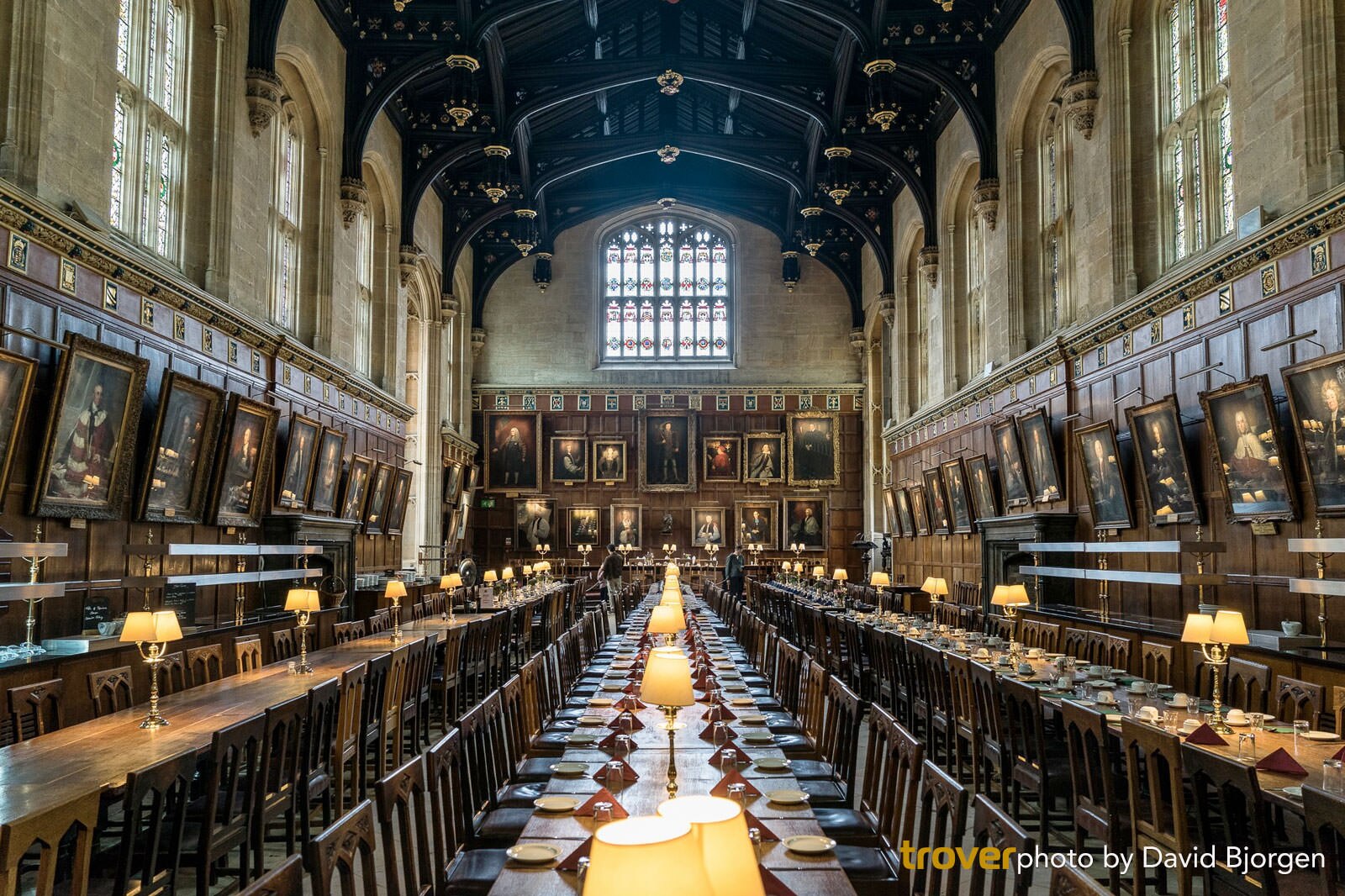 South East England: Christ Church College, Oxford
Set from the movie – The Great Hall of Hogwarts
Oxford University has many stunning period buildings, but if you visit Christ Church College, you can see where Harry and his friends ate their meals while at Hogwarts. This 16th-century building has a period charm and you can tour it yourself. Who knows, if your children study hard enough, perhaps they too could be dining there some day.
Location: Christ Church, St. Aldates, Oxford OX1 1DP, UK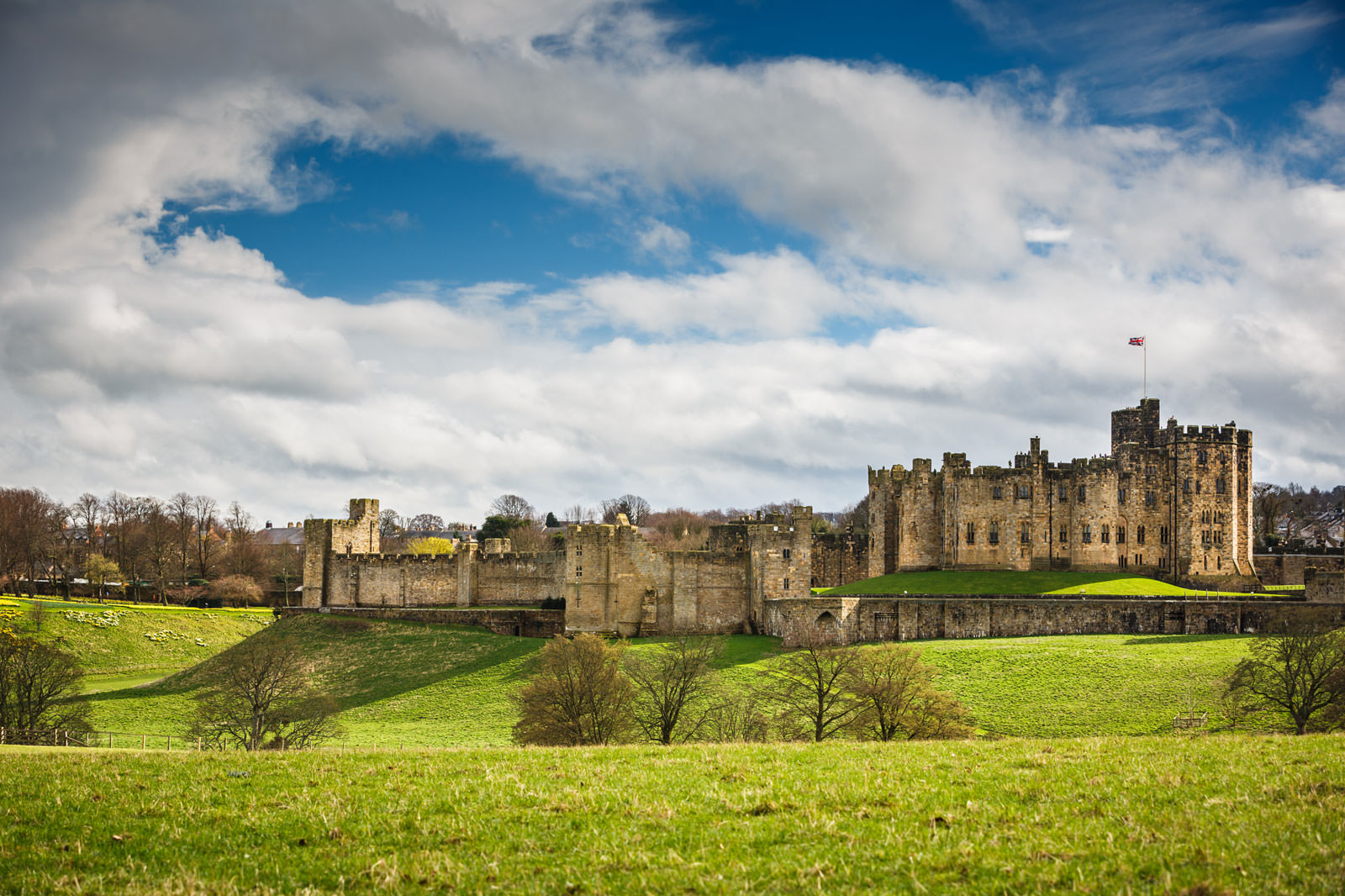 Northern England: Alnwick Castle, Northumberland
Set from the movie – The exterior of Hogwarts
Alnwick Castle is a stunning castle that played an important role in the Harry Potter movies. You can see exactly where Harry learnt to play Quiddich, and even take part in Broomstick Training yourself – it's the perfect photo opportunity if you're able to time your jump. This iconic castle has been used in plenty of other film and television productions, like Downton Abbey and Robin Hood.
Location: Alnwick Castle, Alnwick, Northumberland NE66 1NQ
Phone: +44 (0)1665 511 100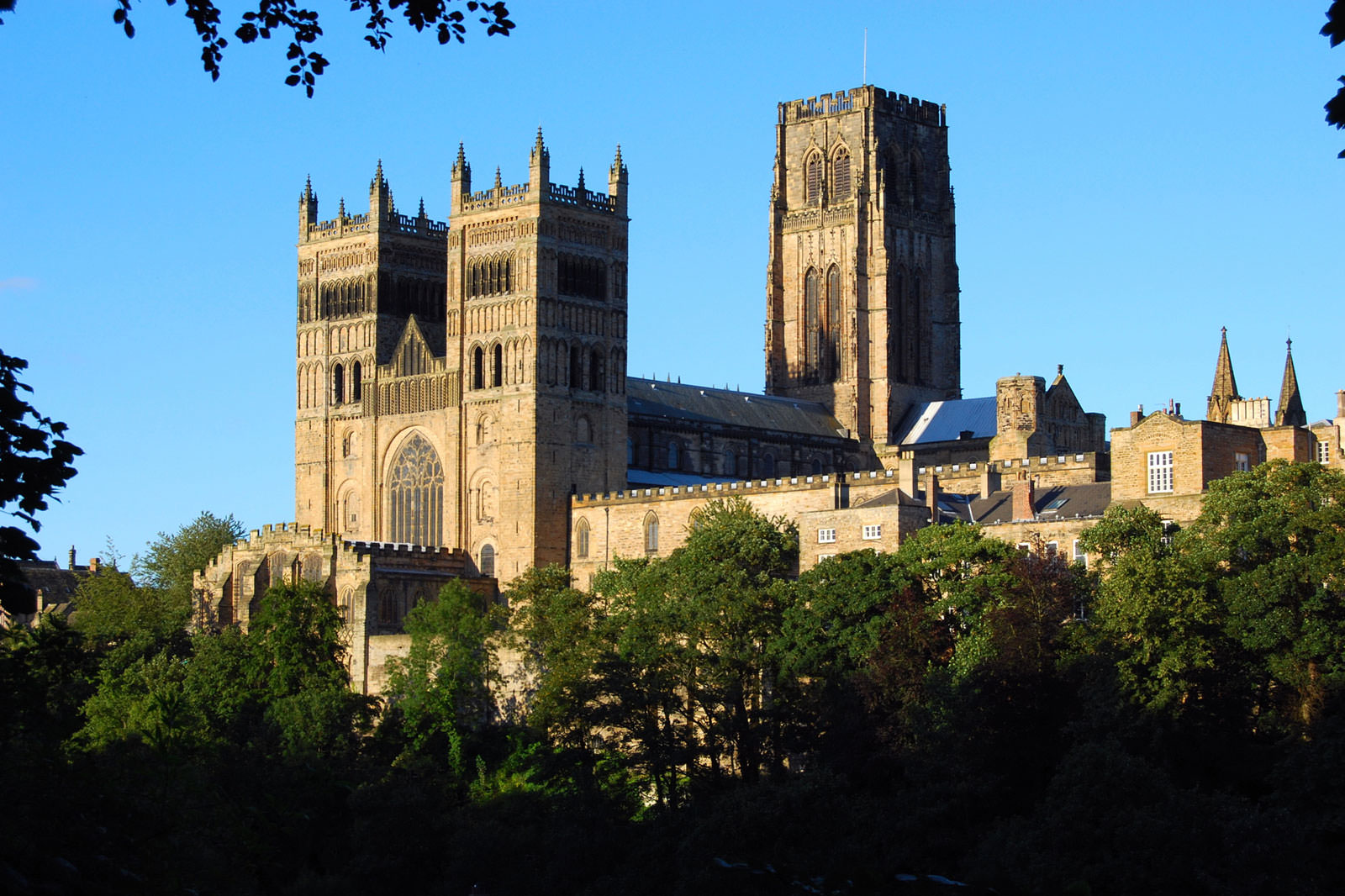 Northern England: Durham Cathedral, Durham
Set from the movie – Harry's classroom
Durham Cathedral is among England's most beautiful medieval buildings. It was featured in several different scenes from the movies, most notably when Harry, Hermione, and Ron turned animals into goblets of water with an incantation of "Vera Verto". The quadrangle in the centre of the cathedral was also featured. Guided tours of the cathedral take place most days for around £5, and the guide will be happy to point out sets from the movie.
Location: The College, Durham DH1 3EH, UK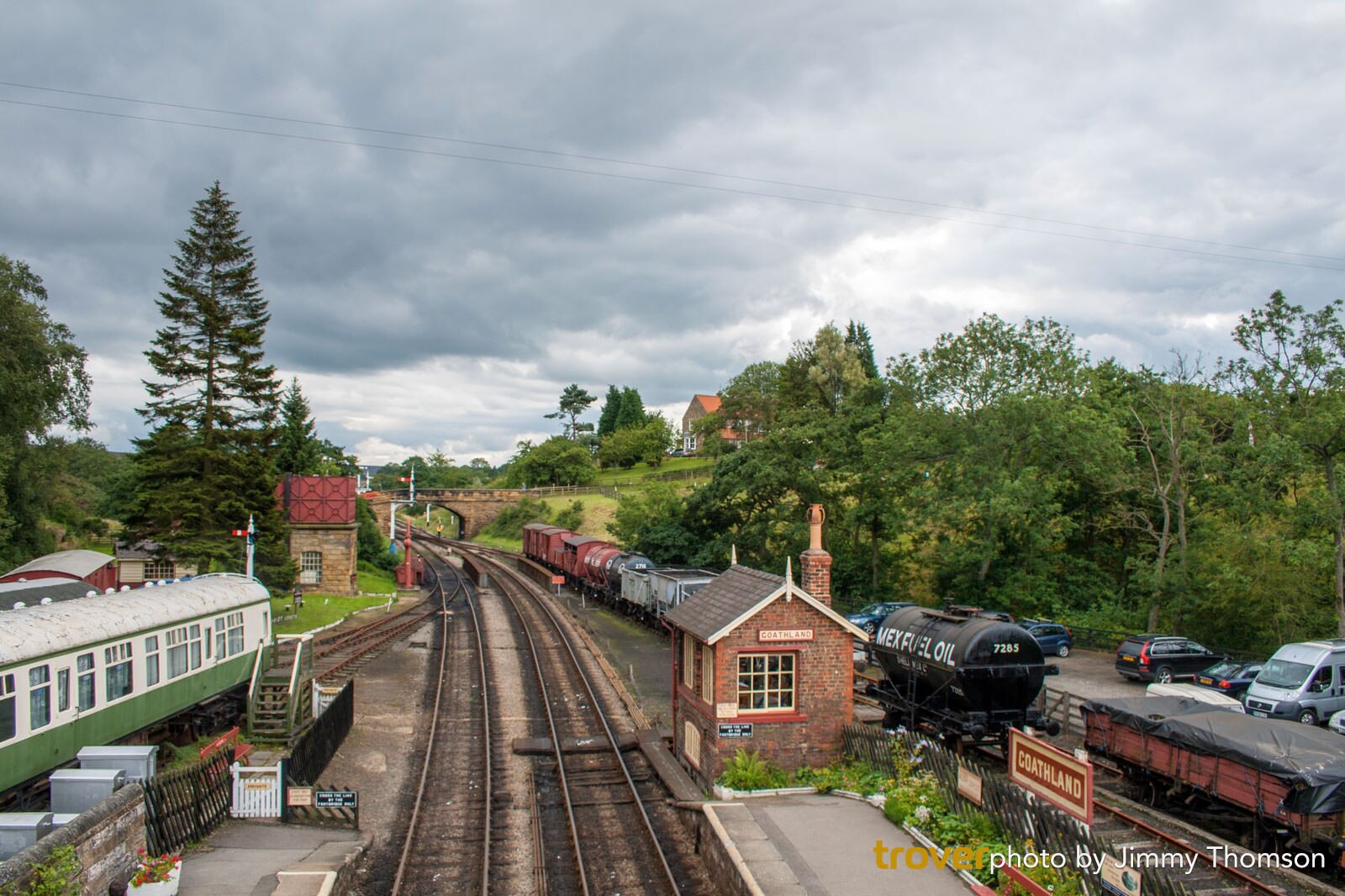 Northern England: Goathland Train Station, York
Set from the movie – Hogsmeade Station
Hogsmeade station, the fictional village station from the Harry Potter series, is in reality a quaint village rail stop in the North Yorkshire Moors, near the seaside town of Whitby. The station was built in 1865 and retains a period charm. Steam trains still run on the 24-mile track between Pickering and Whitby, and you can enjoy a ride yourself.
Location: Cow Wath Bank, Goathland, Whitby YO22 5NF, UK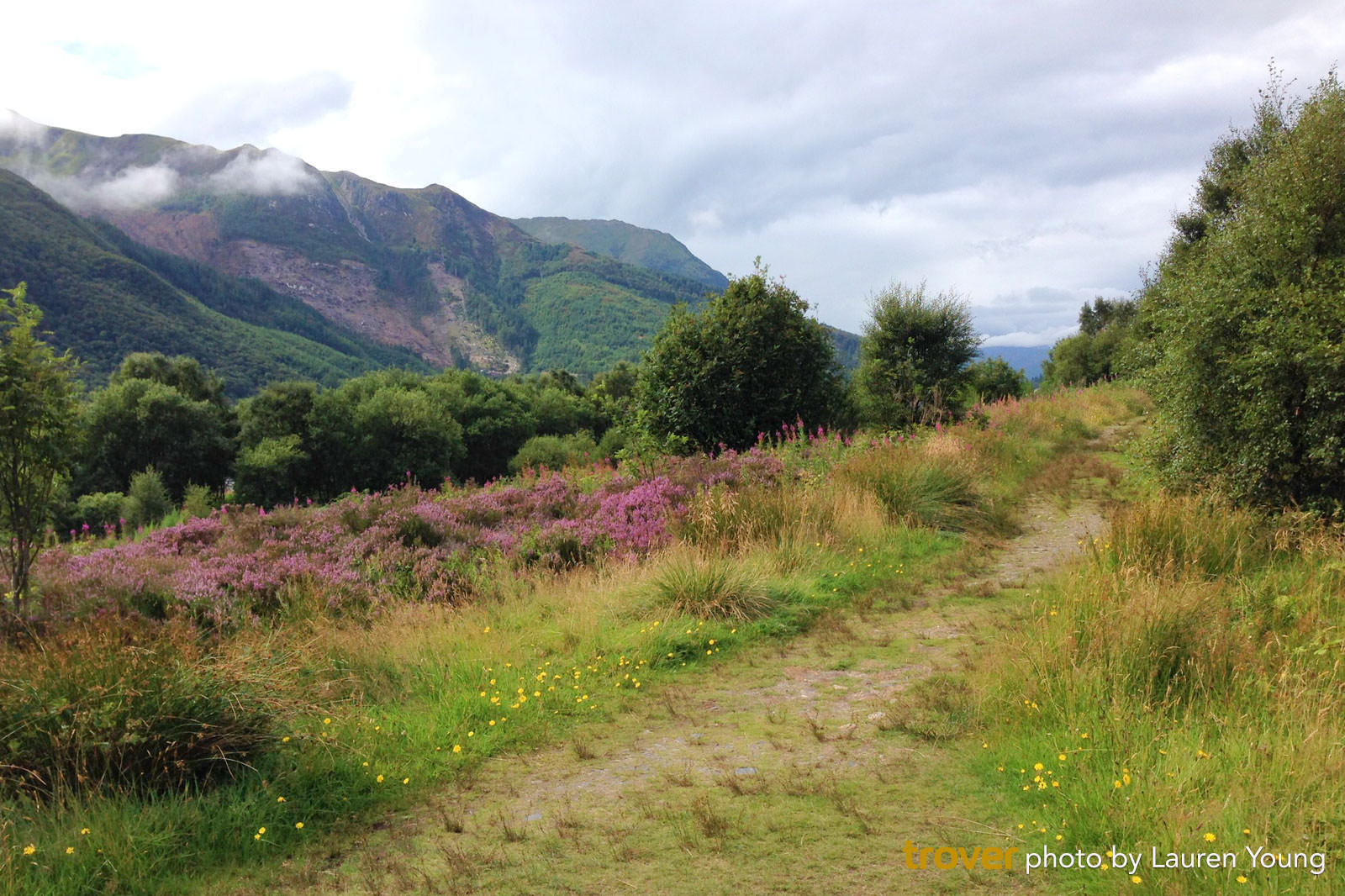 Scotland: Glencoe, Argyll
Set from the movie – Hagrid's cottage
Glencoe in Scotland was the location of Hagrid's cottage in the third movie, Harry Potter and the Prisoner of Azkaban. The set has since been removed but the view from the Clachaig Inn, overlooking the glen, will certainly ring some bells for Potter fans. You can have a meal at the mountain inn while enjoying the rugged landscape.
Location: Glencoe, Ballachulish PH49 4HX, UK
Phone: +44 (0)1855 811252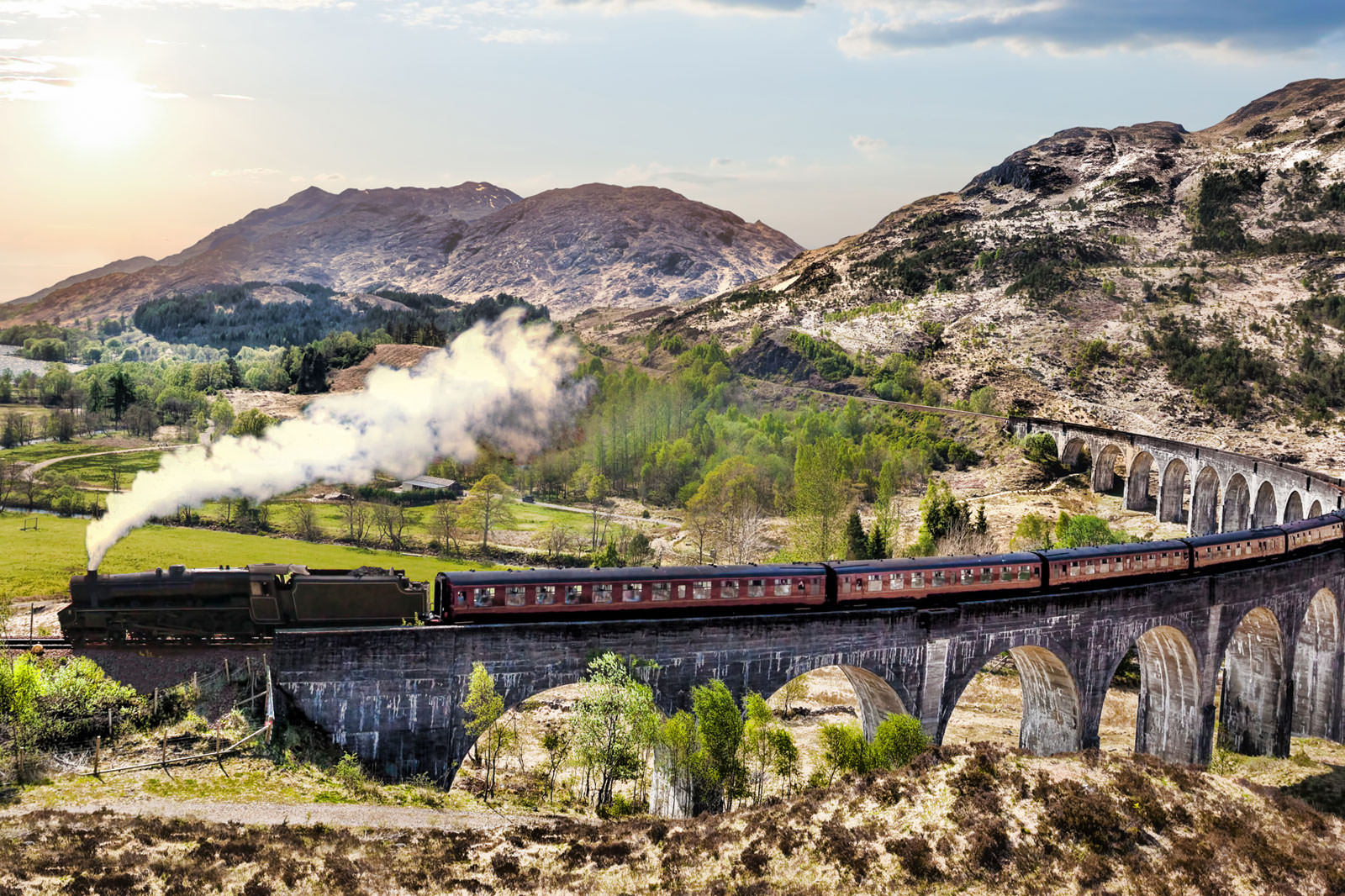 Scotland: Glenfinnan Viaduct, Inverness
Set from the movie – Railway Line to Hogwarts
This stunning granite viaduct runs close to Loch Shiel in the highlands of Scotland. It's a popular hiking spot that's overlooked by rugged mountains, but Harry Potter fans will no doubt know the landscape as the train line that runs between London and Hogsmeade. The viaduct is 100ft tall and is still a functioning railway line. This spot is often included as a small stop-off on tours to Loch Ness.
Location: A830 Rd, Glenfinnan PH37 4, UK
Families
History
Photo
Adventure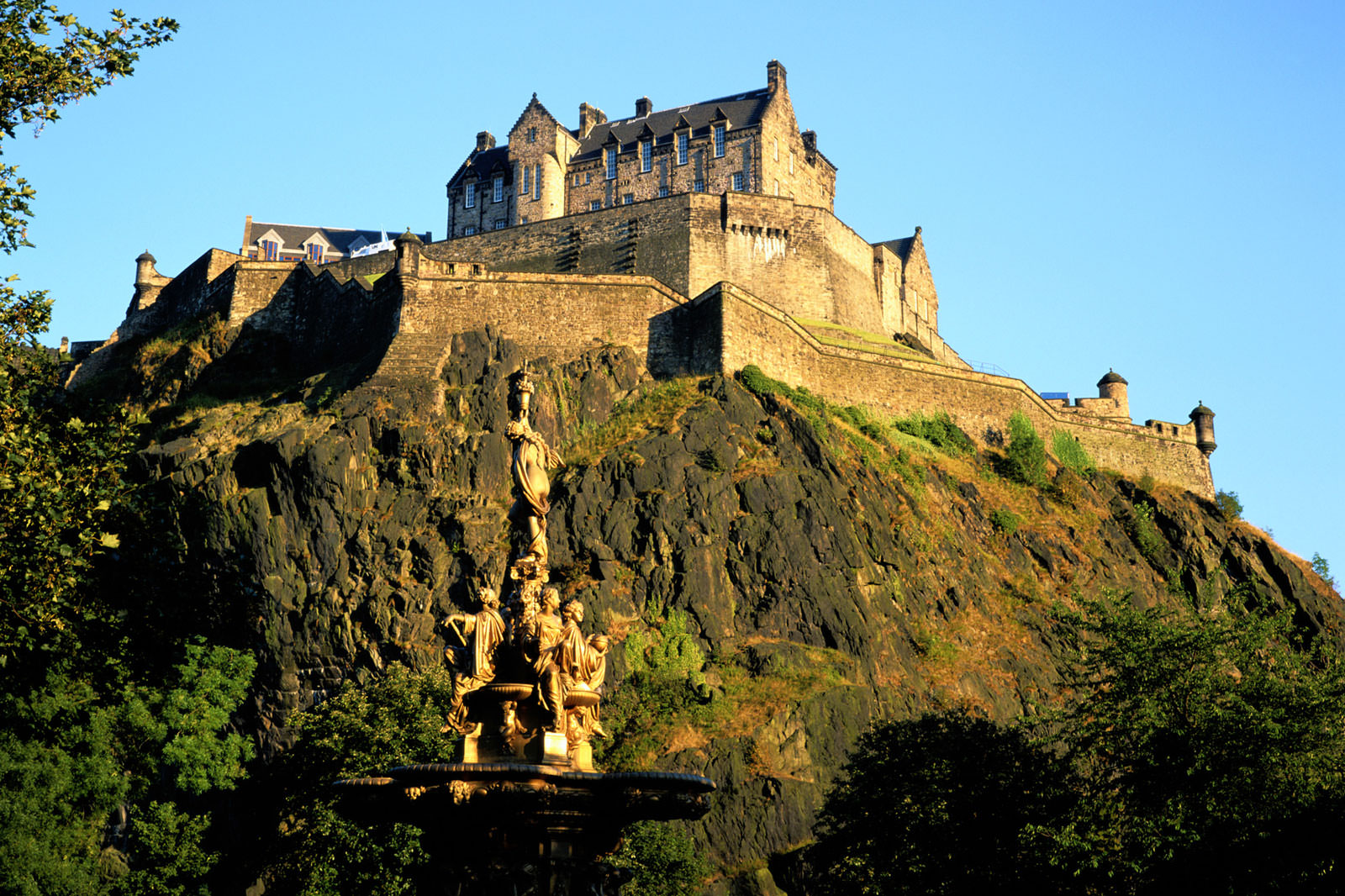 Scotland: George Heriot's School, Edinburgh
Inspiration for JK Rowling while writing
Although this stunning private school isn't shown on screen, it has an important place in the hearts and minds of Harry Potter fans because it is widely believed to have been JK Rowling's inspiration for Hogwarts school. Rowling wrote the first novels in Edinburgh cafés close to the school. You can take Harry Potter-themed tours around the city, pointing out places of inspiration for the writer.
Location: Lauriston Pl, Edinburgh EH3 9EQ, UK