Phuket Fantasea hosts Fantasy of a Kingdom, a grand live performance featuring trapeze artists, a cast of over 150, and an exotic storyline that blends tradition with fantasy. It's also a large cultural theme park with carnival-like games, lots of shopping opportunities, and one of the biggest buffets in Asia. It's spectacular, it's extravagant, it's impressive and it's great entertainment for all ages.
An evening at Phuket Fantasea peaks with its famous stage show, but that's not the only excitement. There's a village with ample shopping choices – from T-shirts to beachwear to jewellery – as well as carnival games, and restaurants.
Everything is big, bright, ornate, and made to impress. Services at Phuket Fantasea are very efficient, making sure you're picked up, fed, entertained, and returned safely to your hotel – all without missing a beat. Transitions from Point A to Point B to Point C are seamless, and there's always plenty of staff around to keep you heading in the right direction.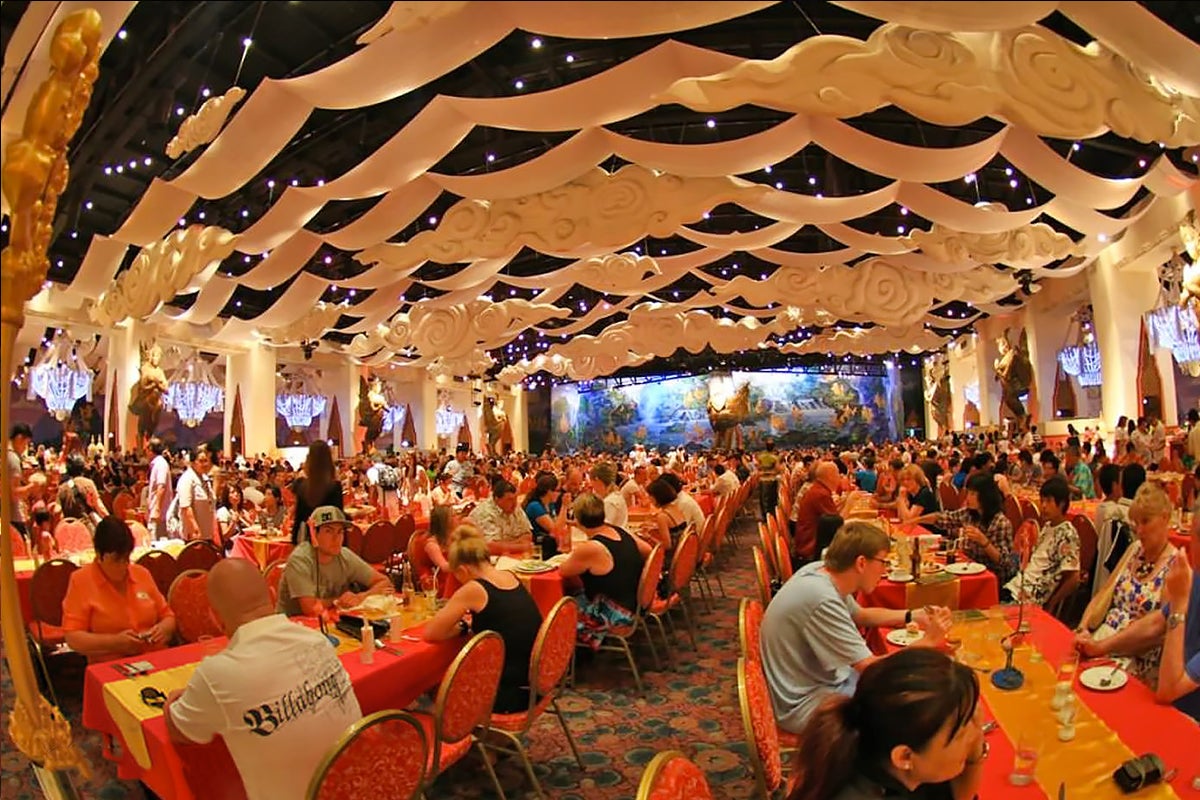 What to eat at Phuket Fantasea
Golden Kinnaree is a large buffet restaurant within Phuket Fantasea. The restaurant's golden facade has an intricate peaked Thai-style roof and several statues, making it a popular backdrop for photos. The cavernous hall seats around 4,000 diners, while its 2 long buffet counters serve a mix of Thai and international food. Special dishes have their own kiosks at the front of the room. Accompany your meal with coffee and scrumptious bite-sized desserts.
There's no shortage of ways to pass the time before the start of the live show. Head to Similan Adventure Center for a a sea-themed arcade full of kid-friendly games, watch the bartender spin, flip, and toss bottles while dancing a techno-jig at the open-air bar, or visit the onsite photo studio and dress the family in traditional Thai costumes as a unique keepsake.
The main event at Phuket Fantasea
Fantasy of a Kingdom takes place at the Palace of the Elephants, a theatre made to look like a majestic, centuries-old palace. Cameras aren't allowed inside, and they take it very seriously. The show kicks off in grand style at 9pm. The stage is huge, but the performance space is even bigger.
Every part of the theatre is used, including the aisles, ceiling, and audience. While the eye is treated to modern effects like smoke, explosions, lasers, rain and soaring people, the brain gets insights into Thai culture in the form of traditional dances from different regions of the country, shadow puppets, and a fascinating wardrobe.
The story isn't easy to follow, but it doesn't really matter. Loud and funny moments interrupted by quiet, beautiful interludes do a great job conveying the emotion. The result is a display that's as dazzling as the sights outside the theatre. Young children, old children, and adult children all enjoy the show.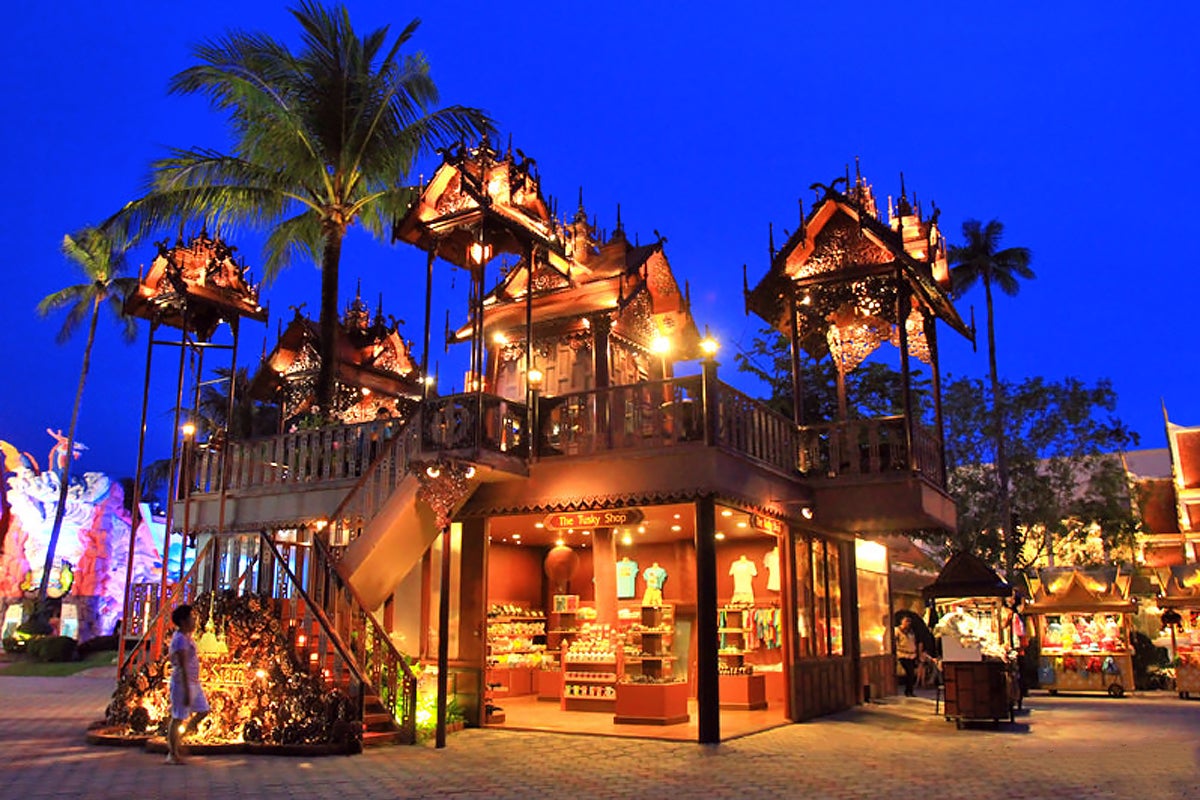 Phuket Fantasea
Location: 99 Moo 3, Kamala, Kathu, Phuket 83150, Thailand
Open: Friday–Wednesday from 5.30pm to 11.30pm (show starts at 9pm)
Phone: +66 (0)76 385 000
Back to top