Lamai Central Plaza is a 2,000-square-metre plaza hosting a dozen 'beer bars' (as they're called in Thailand) in the heart of Lamai. It has a Thai boxing ring in the centre, an extremely popular street food court, and half a dozen venues – mostly bars and restaurants – on its sides.
Lamai Central Plaza starts to get lively after sunset, when things cool down a bit. It keeps partygoers and night owls awake until late in a bustling ambience rocked by the loud music played in the bars. The clientele is quite hard to define as the type of people frequenting the plaza changes all evening long, from families with children between 6 pm and 8 pm to hardcore revellers after 11 pm.
Lamai Central Plaza - one of the highlights of 13 Best Things to Do After Dinner in Lamai and 11 Best Things to Do After Dinner in Koh Samui (Read all about Koh Samui here)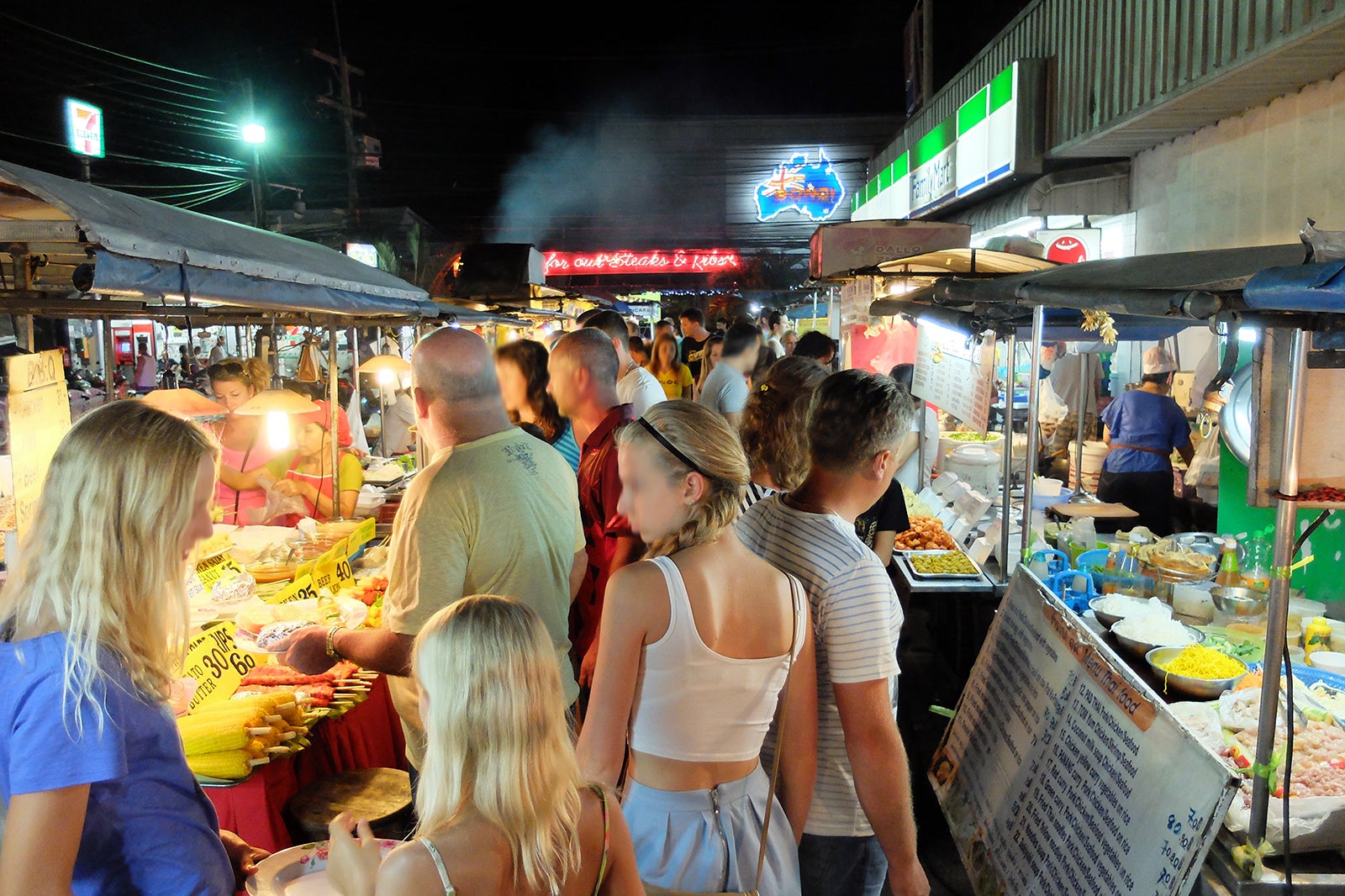 Dining at Lamai Central Plaza
Lamai Central Plaza is a crowd-pleasing place for affordable and unpretentious outdoor dining. The most frequented place for dining at Lamai Central Plaza is a small food court hosting about 20 stalls, selling all the favourites of Thai street food. Spring rolls, satay, barbecued seafood and meat, Indian food, noodle soup, vegetable tempura, banana pancake, papaya salad, and fruit shakes are among the dishes that you can find here at rock-bottom prices.
Please note that the high attendance of the place makes the food ordering a fun, 'hustle-bustle' experience as the lane between the food stalls does not exceed 1.5 metres in width and has obviously not been planned to host such a crowd. Diners can enjoy their meal at tables and benches set on a refectory-like terrace located right next to the stalls.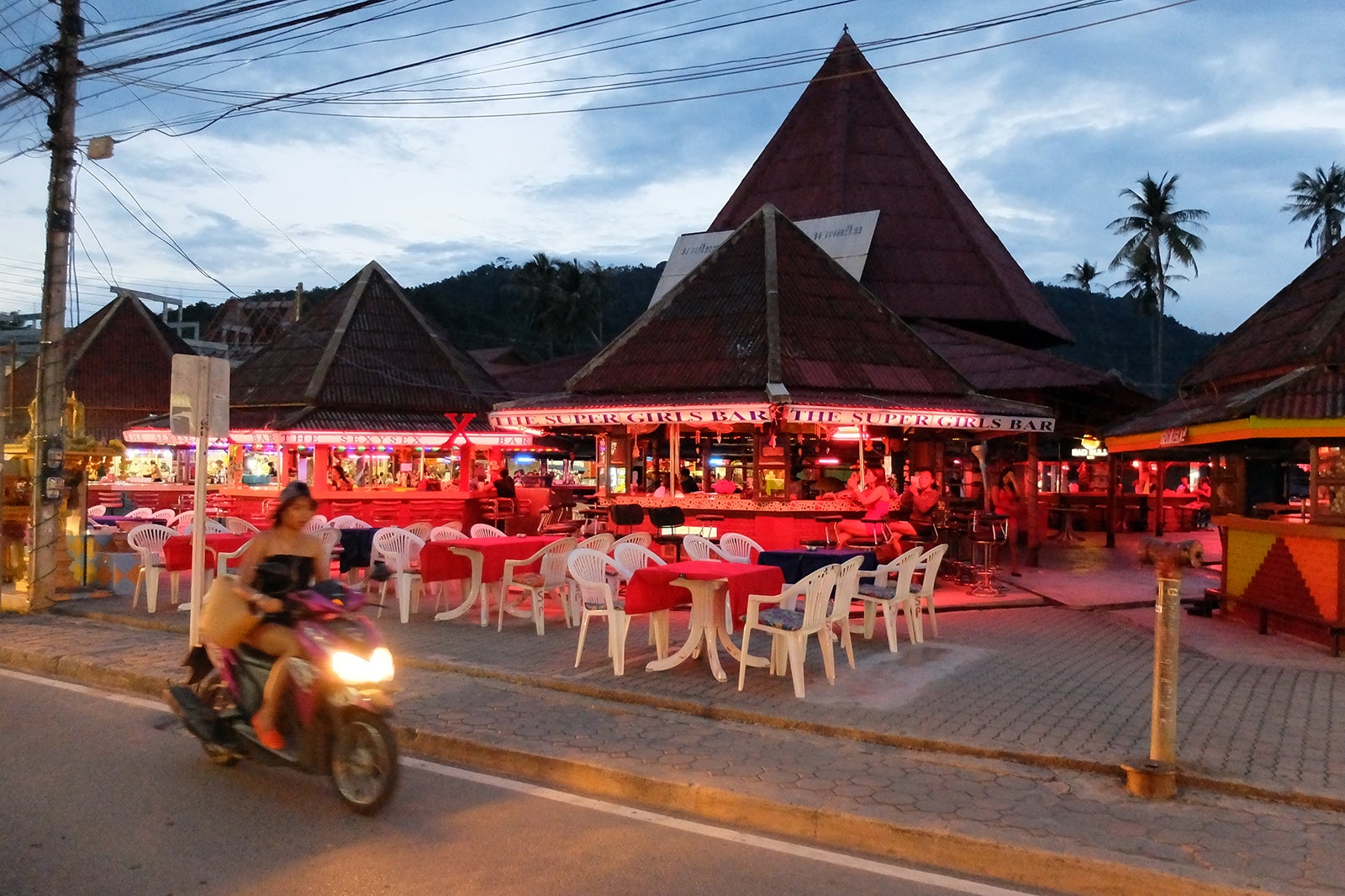 Party time at Lamai Central Plaza
After a hearty local meal, and once the kids are in bed, party time can start in the central area of the plaza. The dozen beer bars come to life as the night goes on, with names like The Sexy Sex, Lover, and others that are in constant evolution.
These bars are a happening place – mostly in high season – and a great people-watching place even for non-customers. The competition is tough between these venues and gets even more so on Saturday nights (in high season) with boxing on a small ring set in the middle of the plaza. It's all free... just buy a drink or 2 at one of the surrounding bars. The party lasts until the last reveller leaves or falls asleep on a bar counter.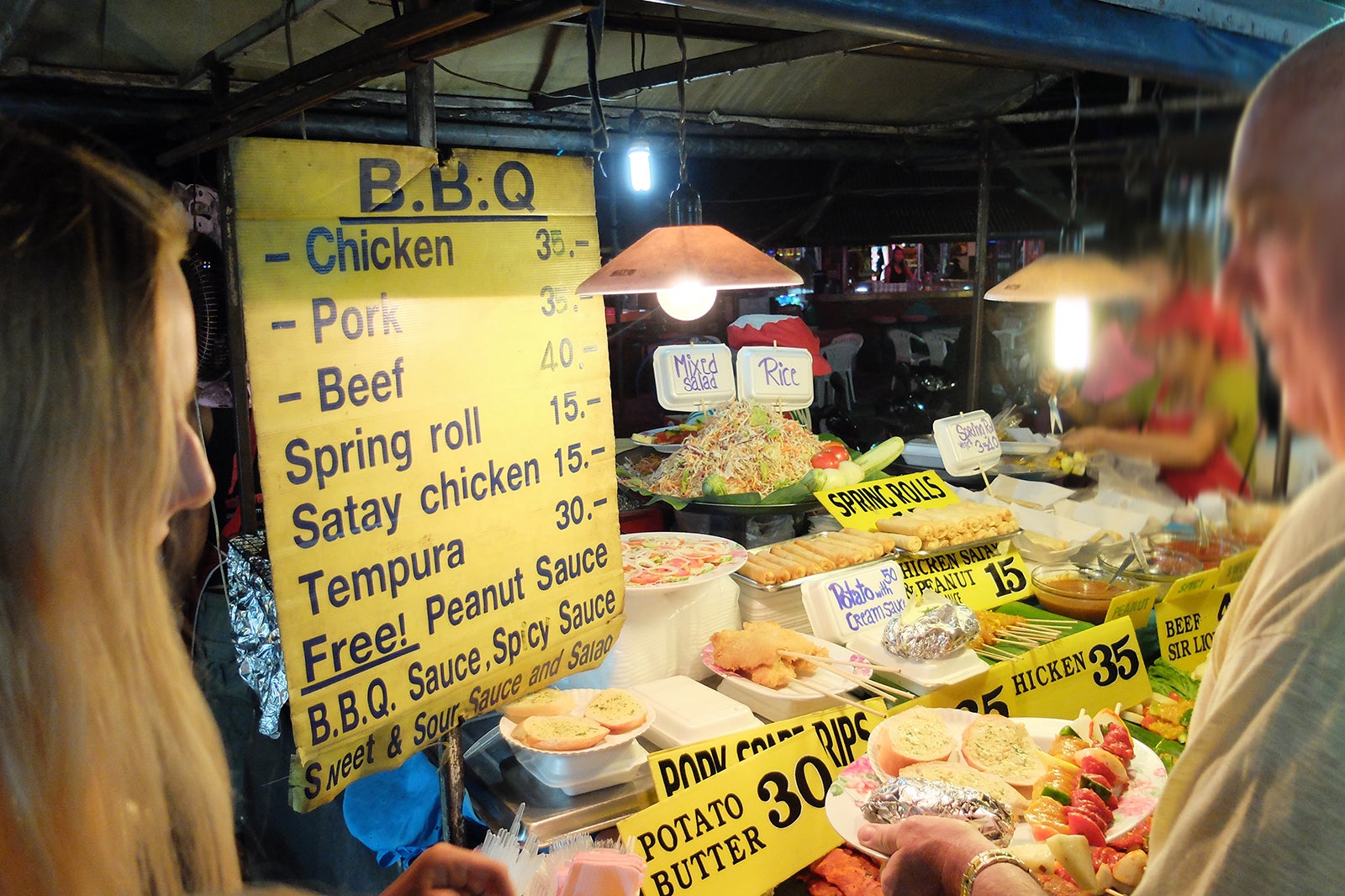 Lamai Central Plaza
Location: Lamai Central Area, Haad Lamai Rd, Maret, Koh Samui, Surat Thani 84310, Thailand
Open: Daily from 6 pm until late
Phone: +66 (0)77 422 671
Back to top