Klong Suan 100 Year Market (pronounced Klong Suan Roi Pee in Thai) is more than just a fresh food display, a giant bazaar or a touristic floating market – it's a living museum. Located outside Bangkok, about 20 km past Suvarnabhumi Airport, this very large old market is set on one side of the Prawet Burirom Klong.
Because of its remote location, the place is relatively undiscovered by foreign tourists. However, with the emergence of social networks and online photo sharing, it has become extremely popular for the new generation of Thais to rediscover the authenticity of remote places and old ways.
Klong Suan 100 Years Market - one of the highlights of 5 Great Markets in Bangkok (Read all about Bangkok here)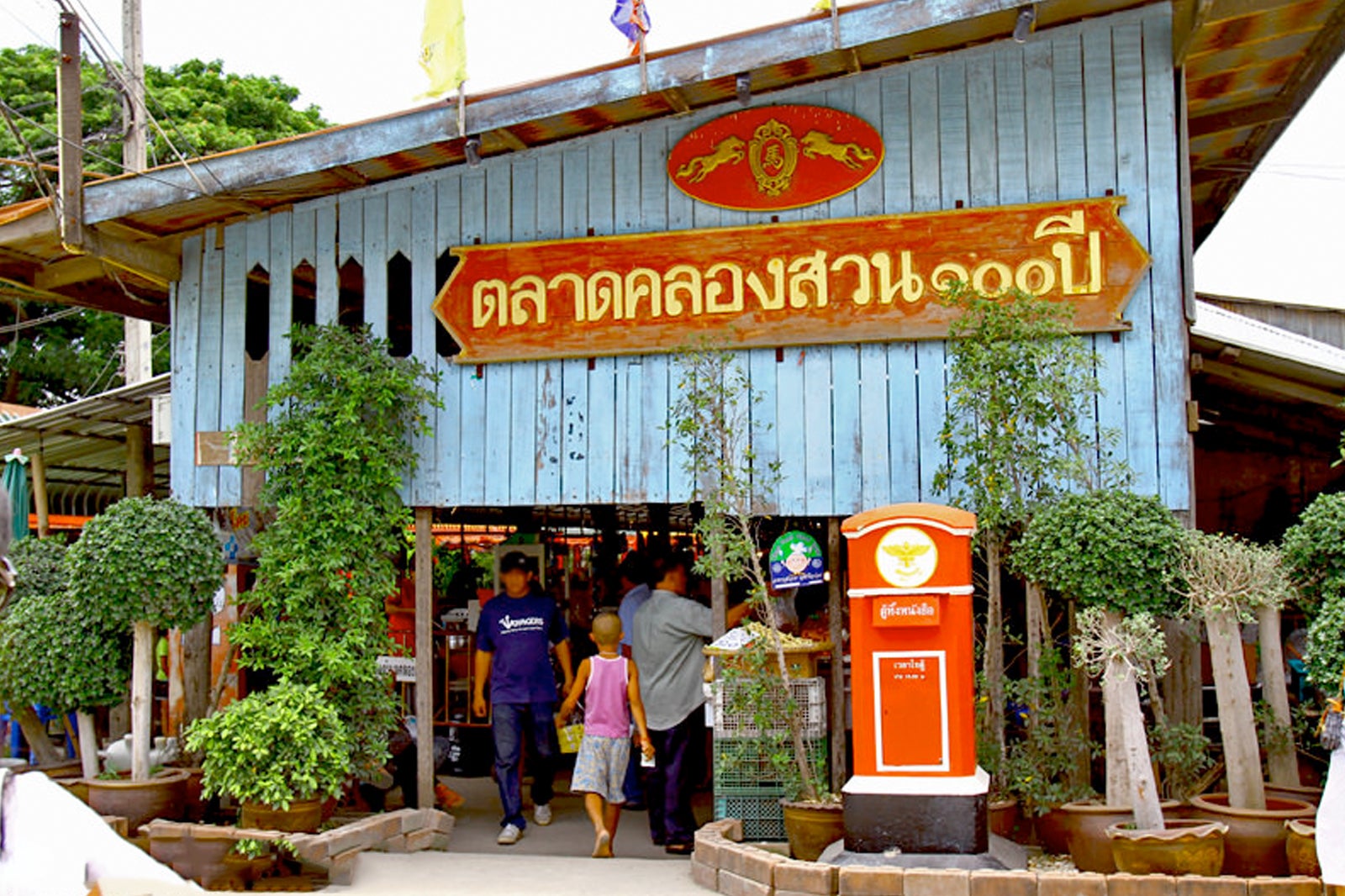 Klong Suan 100 Years Market highlights
Try to come to Klong Suan 100 Year Market around mid-morning to enjoy the best of this venerable market. It gets really packed and less enjoyable on Saturday and Sunday afternoons. Parking will also be a lot easier earlier in the day. From the parking, the entrance does not appear wider than a house, but don't let this mislead you – the place is several hundred metres long and packed with endless lines of tiny old-fashioned wooden shops and restaurants with their terraces above the water. There's even an old-fashioned barber – the type that you may not have seen for 30 years!
You'll find a tiny museum displaying all kinds of products sold in the past. Vintage shampoos, washing powder, candies and cookie boxes share dusty shelves with old alcohol and antique medicine bottles. Further on, you can't miss Mr Lee's coffee shop – an elderly man enjoying his newfound fame as he currently appears on many websites, as well as in newspapers and magazines, for his famous tea and his old traditional way of preparing O-Liang coffee. With a perfect rolling stone effect, anyone who has previously seen his photo online recognises him and wants to get a photo with him and post it on the net and so the cycle continues. He should be called 'Viral Uncle Lee' – and he makes sure you can't miss him anyway.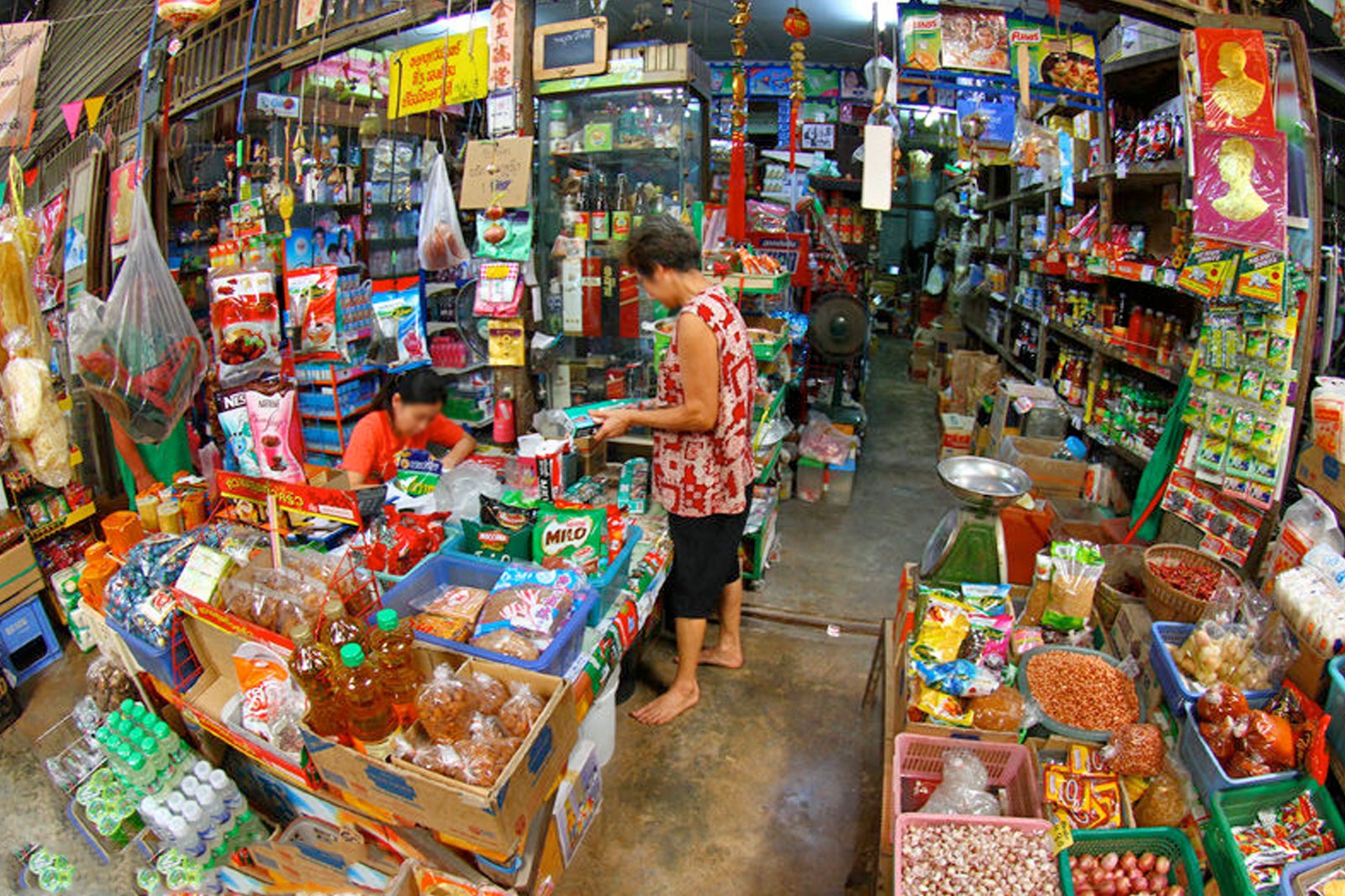 What to see and do at Klong Suan 100 Years Market
It's so easy to forget time while you're wandering along the old wooden decks of the Klong Suan Market, contemplating the million small objects, cookies and candies that seem to step out from the past. The shopkeepers understood that keeping the market's soul from the past is the key to its revival and there's no doubt that this way of thinking has proven very successful. Many of the candies on sale can be found in other shops across the country, but only the vintage-looking ones are sold here.
A great way to enjoy the market is the way Thai people do it – by snacking on the many food options sold along the way. Some might look familiar but it's always a lot more fun to try the unusual-looking ones until the time has come to sit down for a real lunch. Try duck noodle soup from a store in the middle part of the market. It's quite talked about on Thai forums and you can't miss it, with the roasted birds hanging at the shopfront.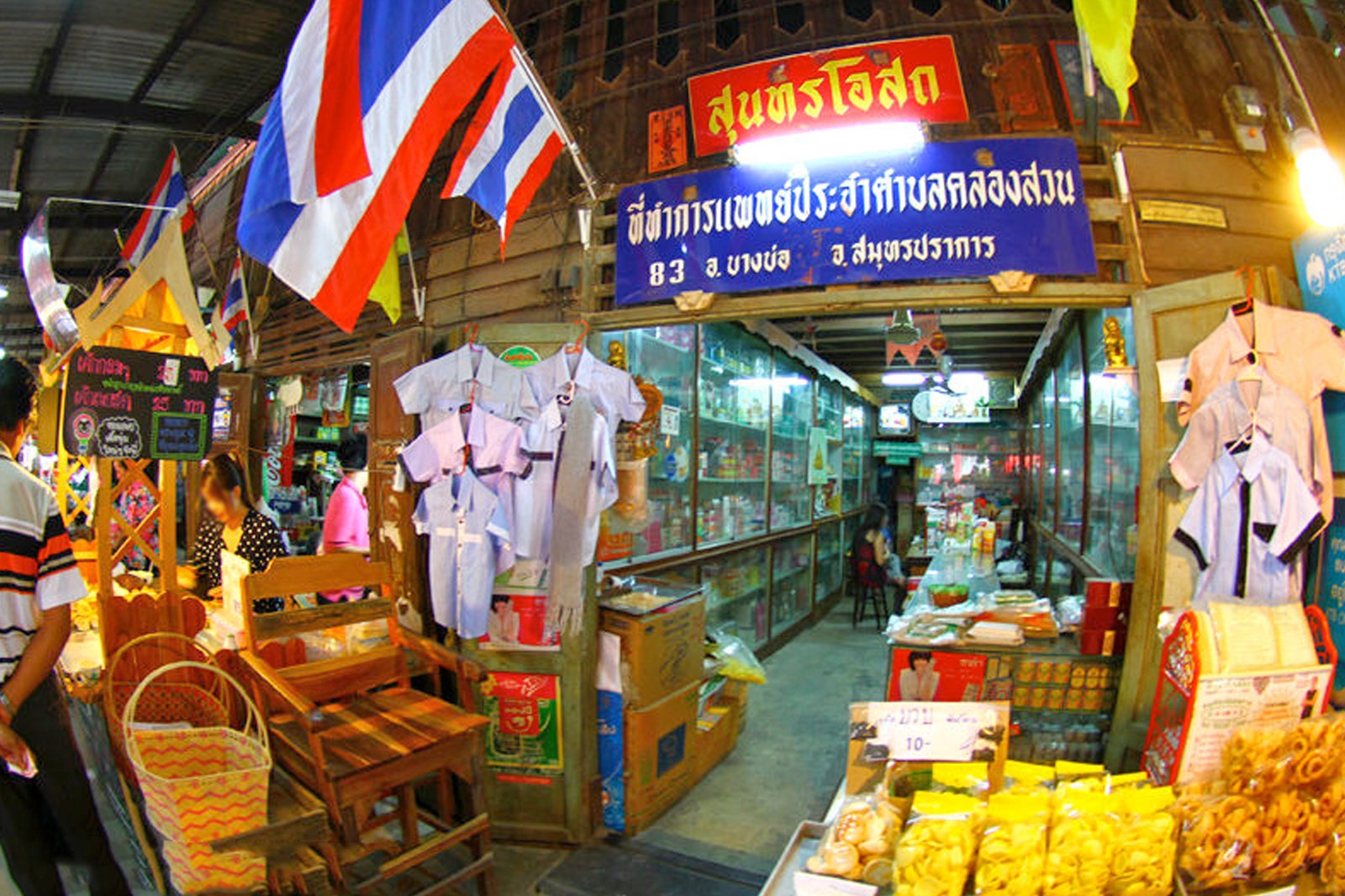 Good to know about Klong Suan 100 Years Market
The Klong Suan 100 Year Market is worth a visit to experience the warm atmosphere of a bygone era, when time was definitely slower and enjoying the little things of life was more important than the urge to post a photo of food on the net before eating it! And on the way to the market, don't miss the barbecued rats sold by the roadside! These are definitely a must-try if just for the story you'll have to relate to your friends once back home!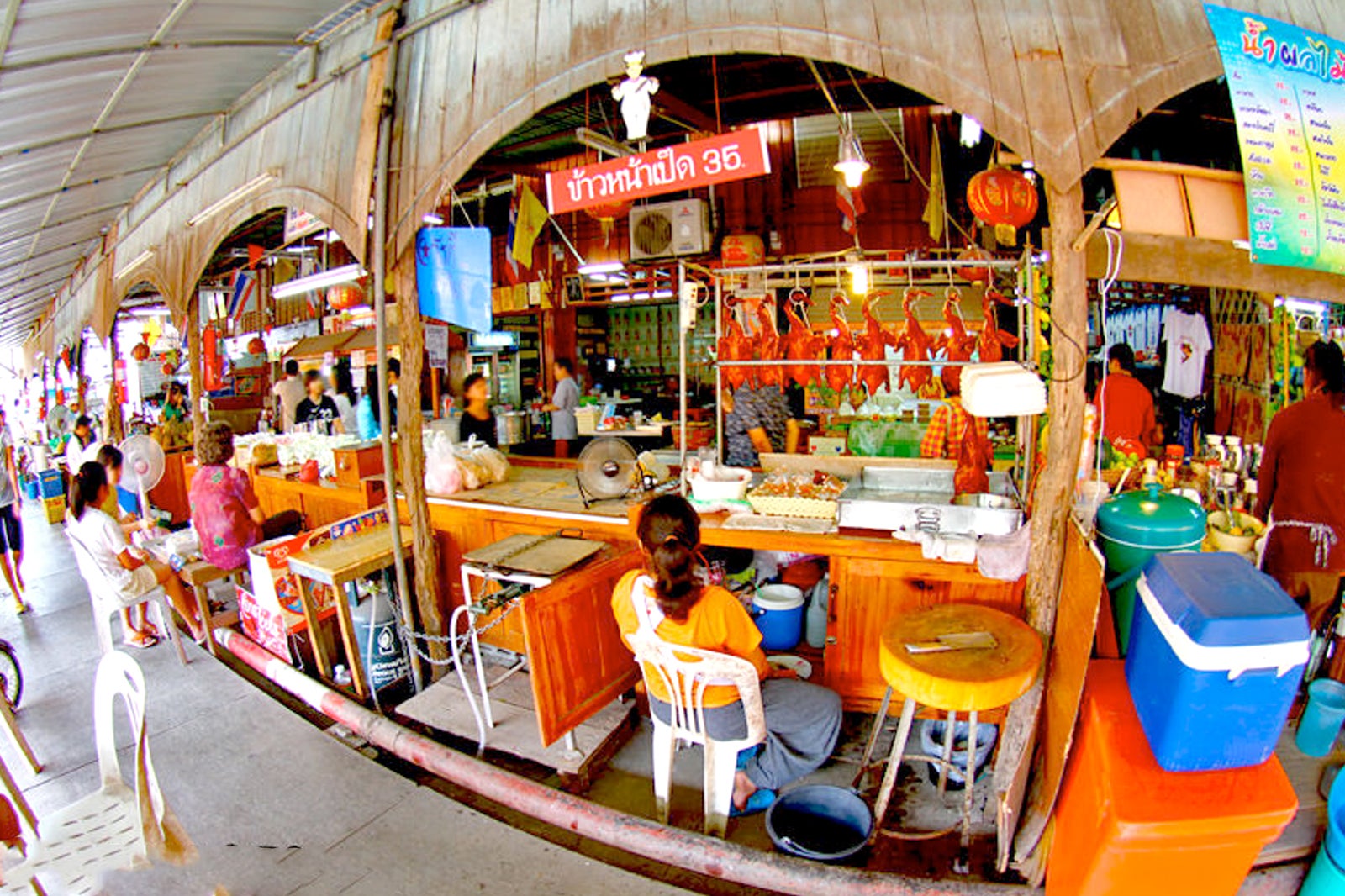 Klong Suan 100 Years Market
Location: Theppharat-Lat Krabang Rd, Ban Pho, Chachoengsao 24140, Thailand
Open: Daily from 7am to 5pm
Back to top