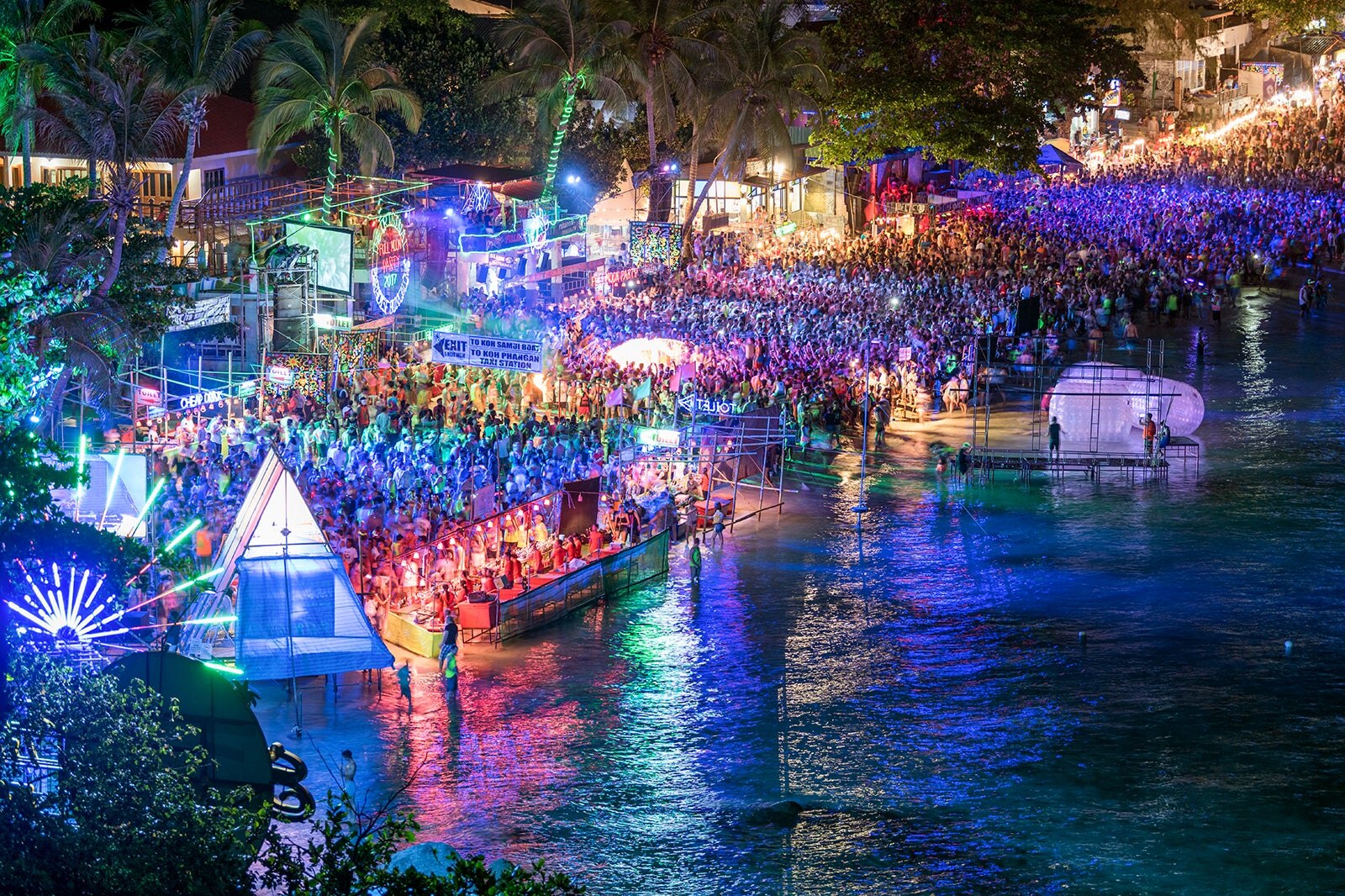 4 Best Things to Do After Dinner in Haad Rin
Where to Go in Haad Rin at Night?
Our guide to the best things to do after dinner in Haad Rin shows that Koh Phangan offers more than just full moon parties. The area is easily the place for an extended evening out, enjoying good music, bar-hopping and dancing until late on the island.
Central Haad Rin mostly has bars attached to resorts, so the atmosphere is relatively relaxed with beachfront settings. You can find livelier clubs lining small sois leading to the beach. Check out our list of places to go at night in Haad Rin.
What are the best things to do at night in Haad Rin?
Back to top