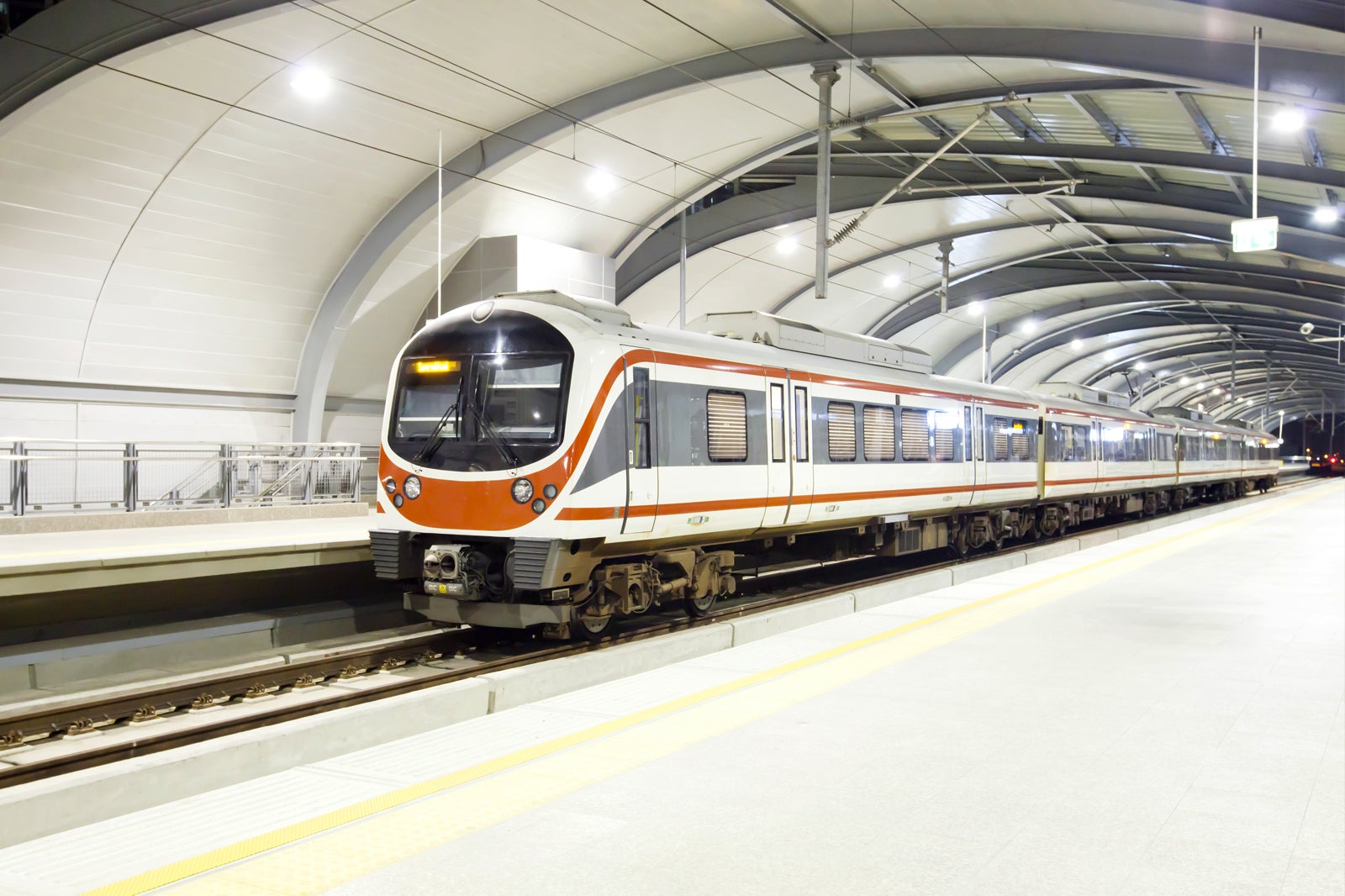 Bangkok Airport Rail Link
Suvarnabhumi Airport Train Transfers to Bangkok City
The Bangkok Airport Rail Link connects downtown Bangkok with Suvarnabhumi International Airport and is a smart alternative to the airport's express buses or taxis. The City Line makes 6 stops between downtown (Phayathai Station) and the airport, completing each run in 30 minutes, making this a quick and convenient transport option for getting in and out of Bangkok between 6 am and midnight every day.
The Airport Rail Link connects you to the MRT underground at Makkasan City Interchange Station (MRT Petchaburi Station) and the BTS Skytrain at Phayathai Station. From Bangkok International Airport (Suvarnabhumi), the entrance to the Airport Rail Link service is on the first floor.
1
Airport Rail Link route guide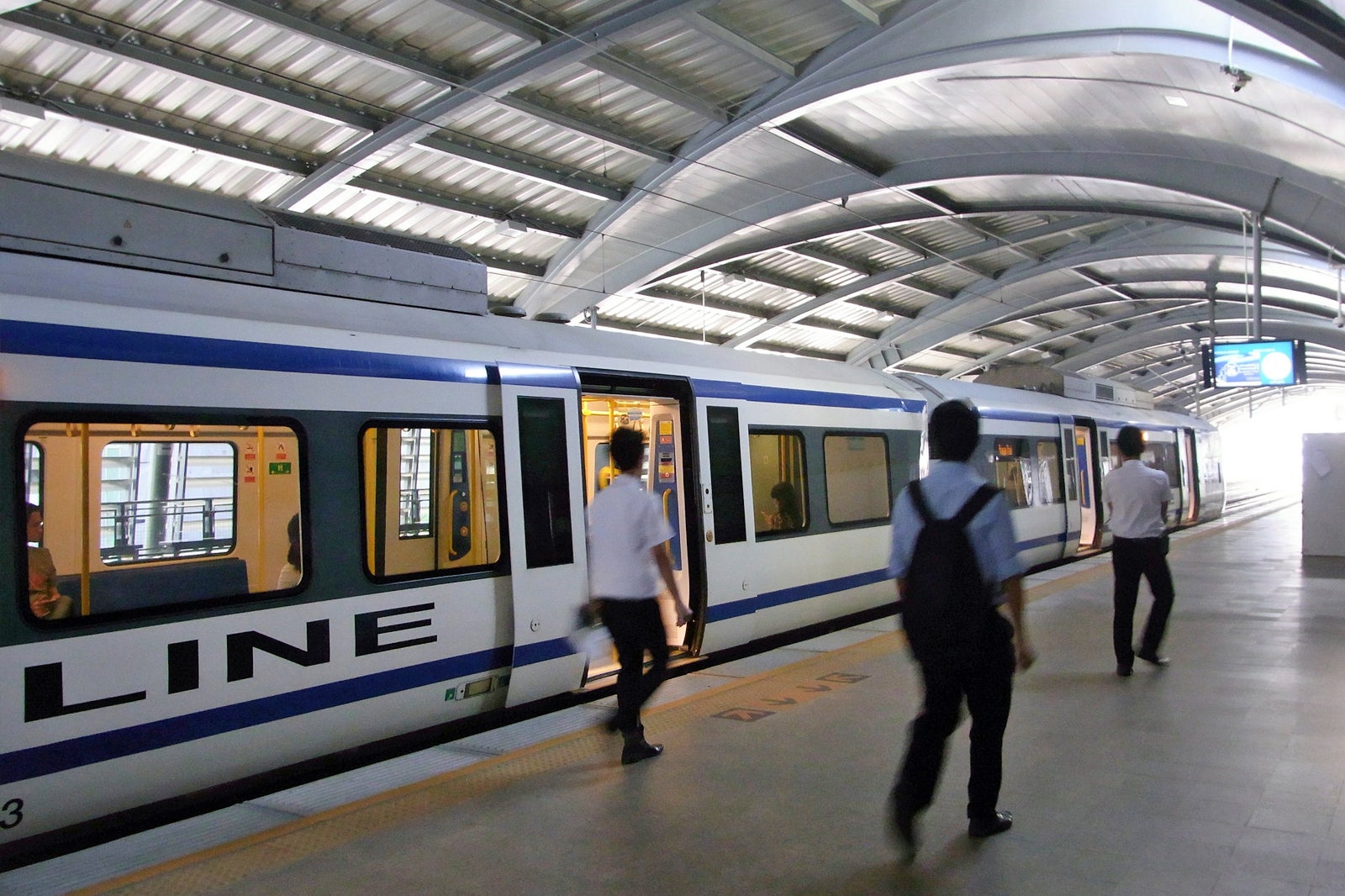 The Airport Rail Link SA City Line begins at Phayathai Station in downtown Bangkok.
SA City Line
Phayathai > Rathchaprarop > Makkasan > Ramkhamhaeng > Hua Mark > Ban Thap Chang > Lat Krabang > Suvarnabhumi Airport
photo by Twang_Dunga (CC BY 2.0) modified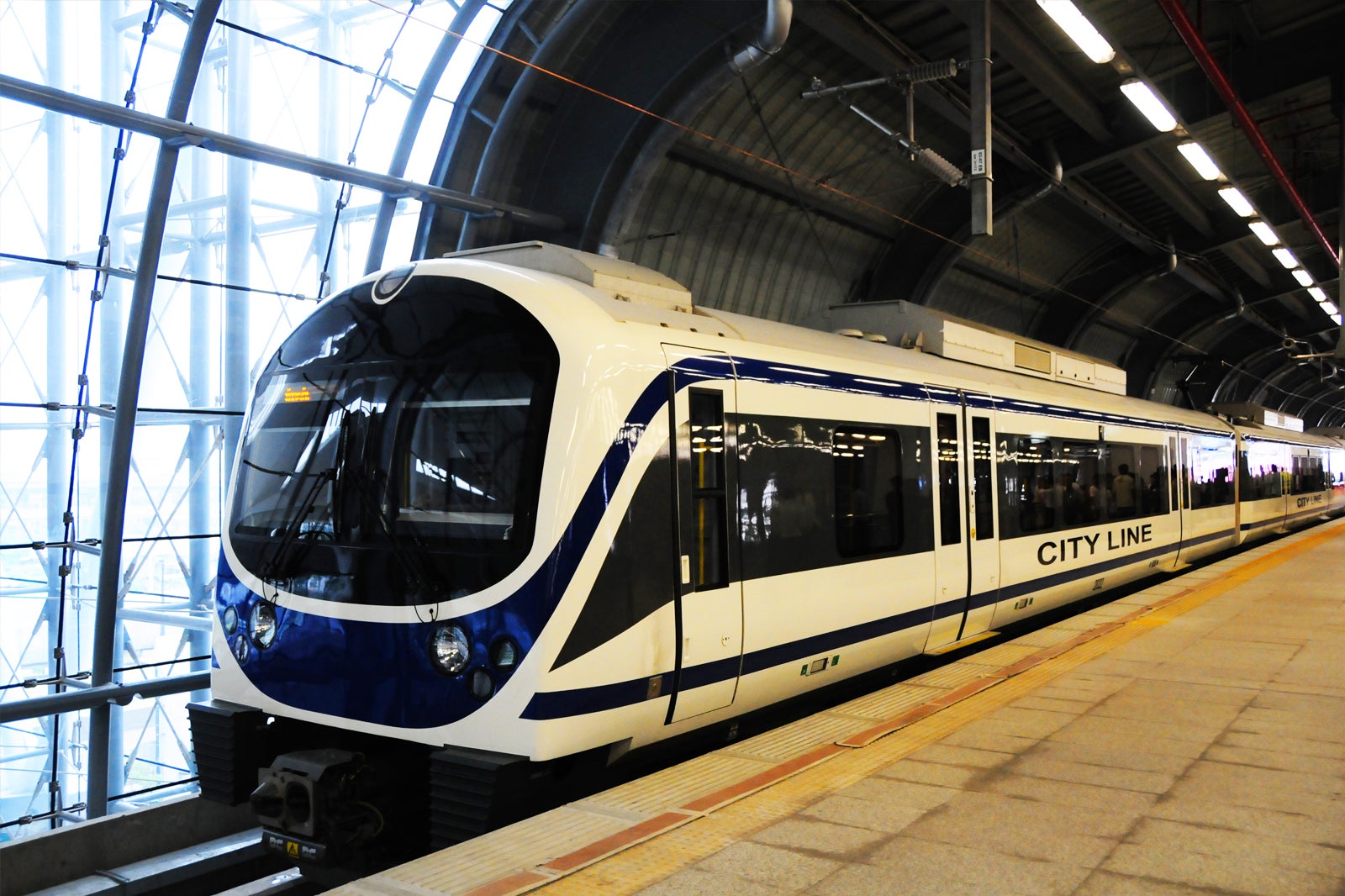 There are 2 types of tickets: single-trip tokens and pre-paid Smart Passes. For temporary visitors, single-trip tokens are more suitable. You can buy your tokens from one of the Automatic Token Dispensers located at every station. Simply select your destination and the number of passengers, and the fare will be calculated based on your input. The machine accepts both coins and bills. Always choose to print out the receipt; you might need it later.
You can also buy your tokens from the ticket booth.
3
Other useful information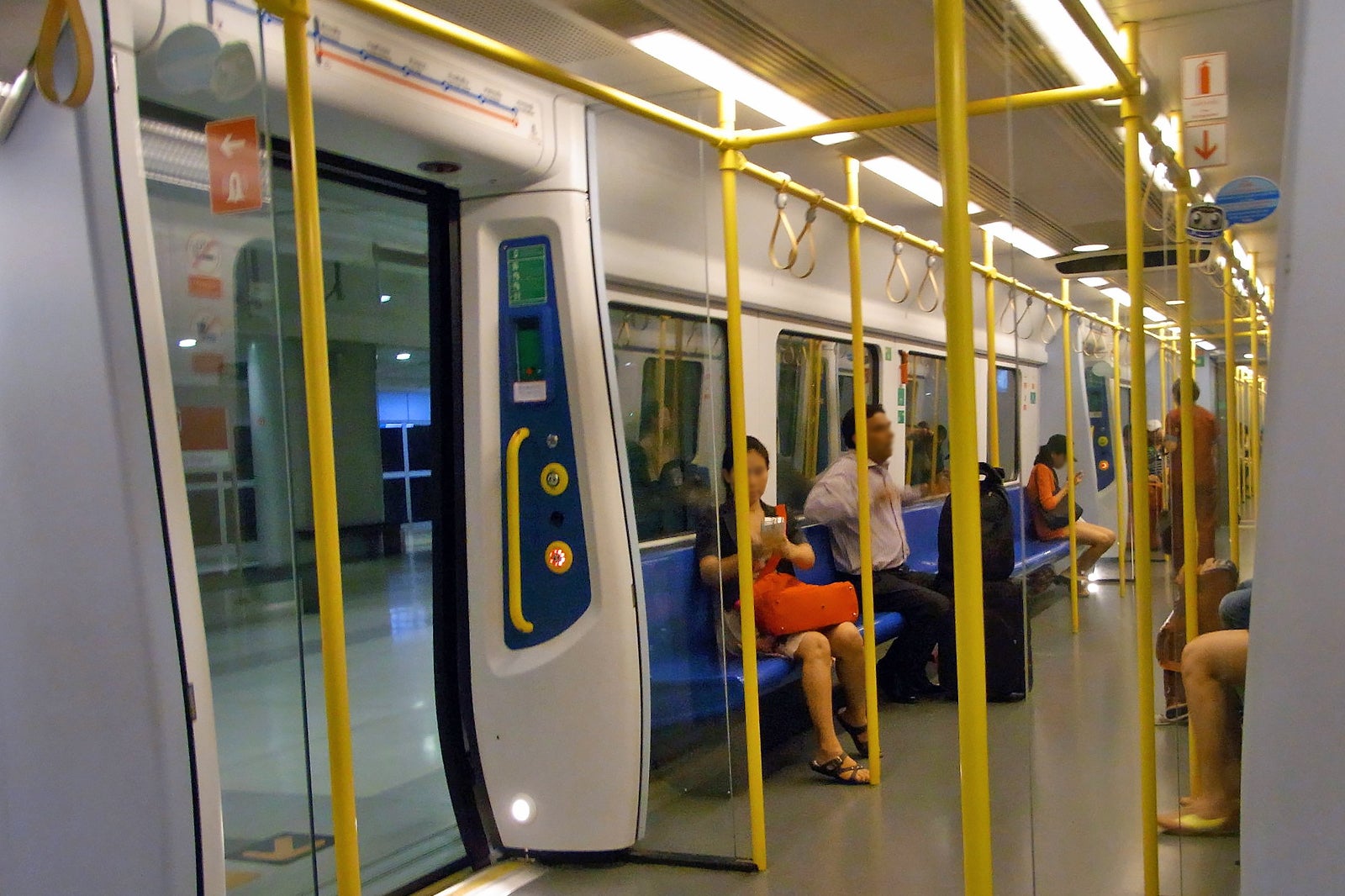 The Airport Rail Link service hours are from 6 am to midnight
If you're travelling in a group of 3 or more, it's more economical and convenient to take a taxi.
The Airport Rail Link's prepaid Smart Passes are not compatible with the BTS Skytrain or MRT underground. You must purchase passes separately.
photo by Twang_Dunga (CC BY 2.0) modified
Back to top