Ananta Samakhom Throne Hall is the centrepiece of Ratchadamnoen Avenue, known as Bangkok's Champs Elysees. It's an impressive 2-storey and white-marble palace that sits at the end of Dusit's Royal Plaza, a leafy ceremonial boulevard that's often the focus of regal pomp and ceremony during royal celebrations.
Ordered by King Rama V in 1907 and finished during the reign of King Rama VI, the building's neoclassical Renaissance architecture – particularly its central dome – dominate the scene just as Italian architects Mario Tamango and Annibale Rigotti intended. Following the 1932 coup, it housed the first Thai parliament. But today, its ornate interiors serve as a prestigious locale in which to court visiting dignitaries, hold state council meetings, and celebrate royal occasions.
Ananta Samakhom Throne Hall Bangkok - one of the highlights of 7 Great Palaces in Bangkok (Read all about Bangkok here)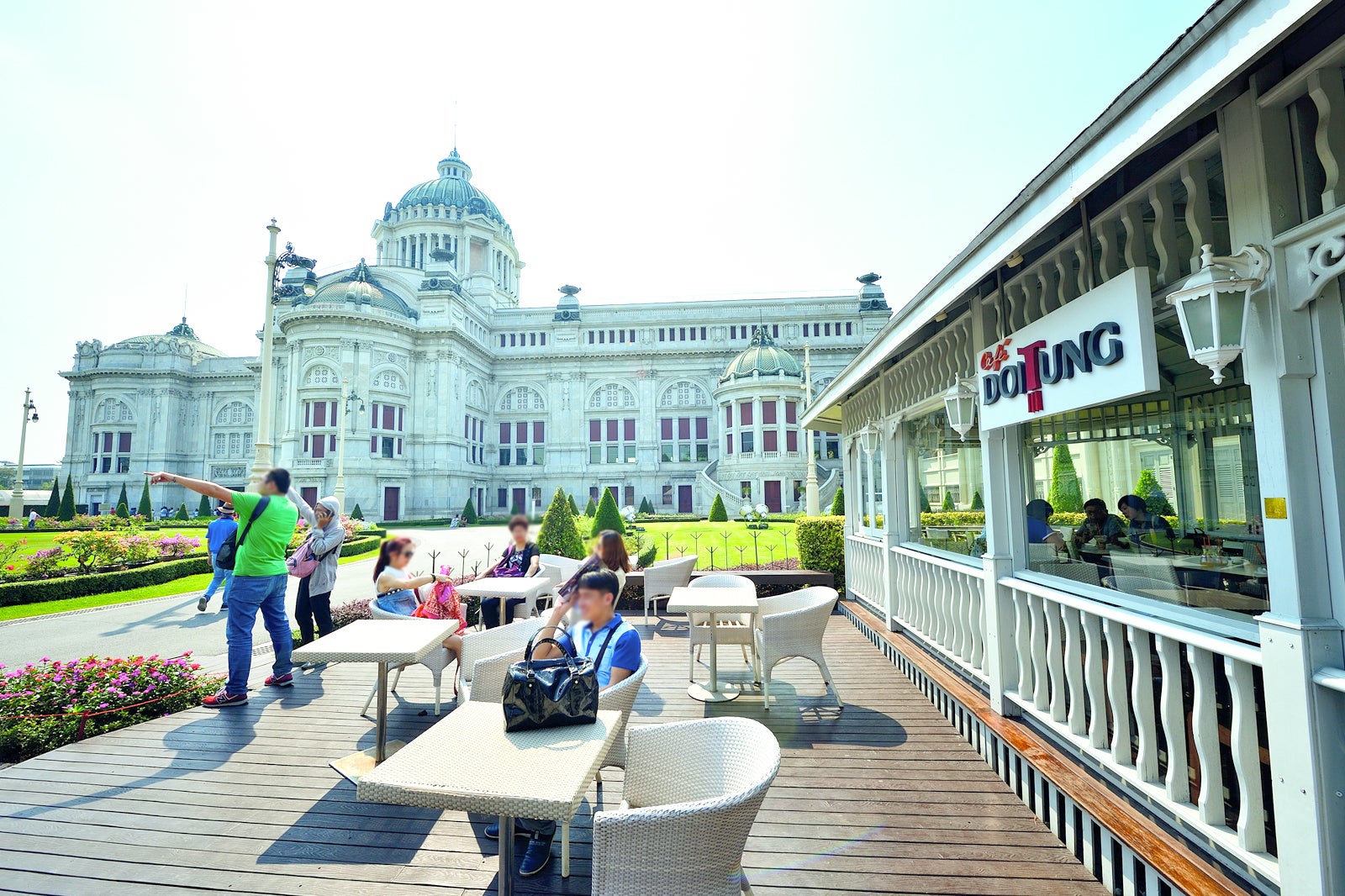 Ananta Samakhom Throne Hall highlights
Inside Ananta Samakhom is a stunningly beautiful central dome, under which the Royal Throne sits. Lining it and each of the 6 other dome walls are frescoes depicting Chakri Dynasty monarchs (painted by Galileo Chini).
The long hall on the upper floor is embellished with embossed Roman and floral patterns showing Renaissance and Baroque arts. Outside, you can find impressive views from a large paved plaza. It's also the site of the annual Trooping the Color parade in December, the Red Cross Fair in late March, and King Rama V's statue. You can stroll through the trim gardens adjoining it with Vimanmek Mansion. On Children's Day (2nd week of January), the grounds and interiors are fully open to the public.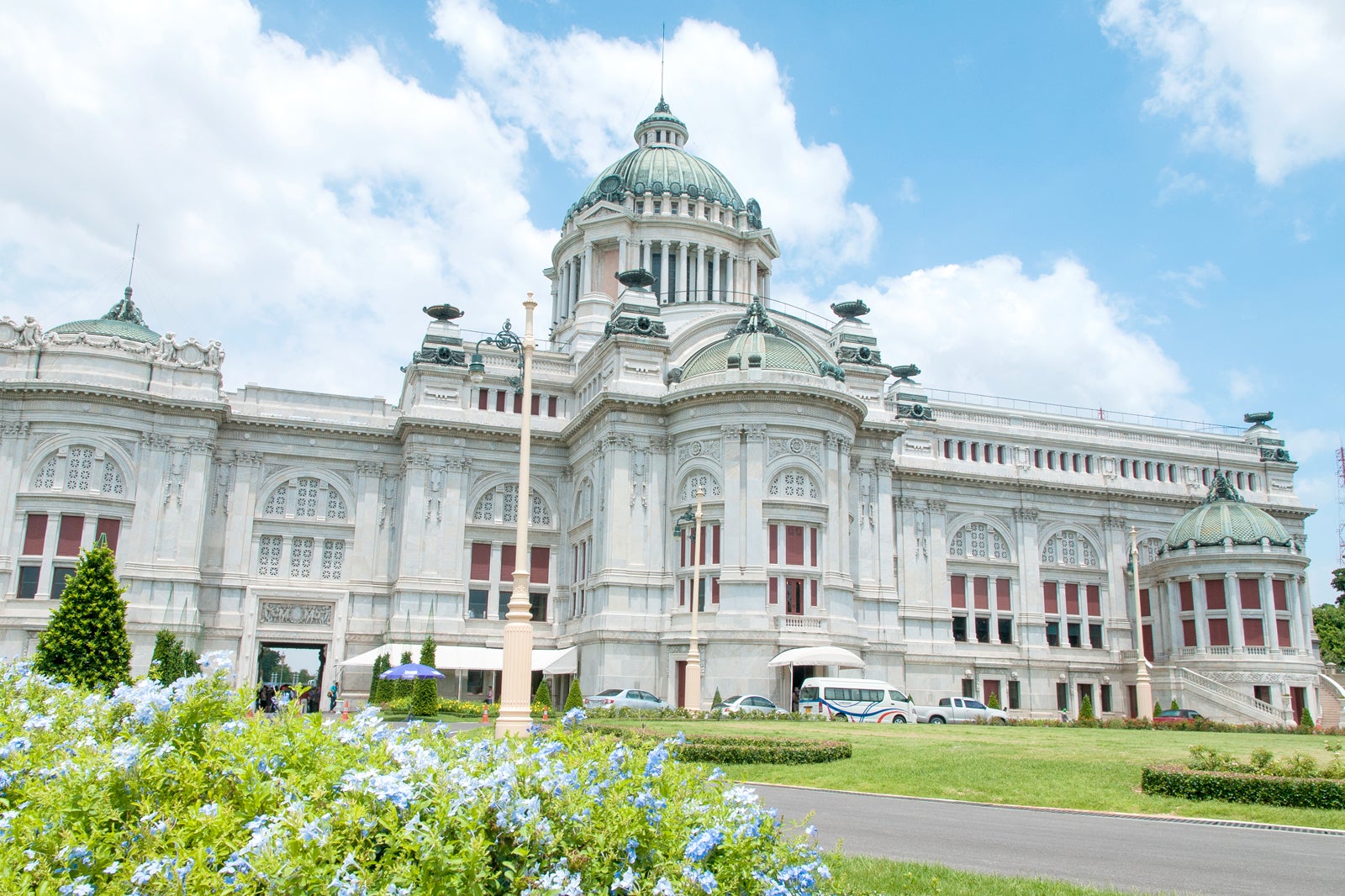 Good to know about Ananta Samakhom Throne Hall
The Ananta Samakhom Throne Hall is open to the general public as a museum, with permanent exhibitions of the country's renowned artists as well as arts and crafts by students of the Chitralada Vocational Centre. Guided tours are available at 30-minute intervals from 9.30am to 3.30pm daily (except Mondays).
Photography isn't permitted inside the building. As the Ananta Samakhom Throne Hall is a royal property, you'll need to abide by its strict dress code – this means no flip-flops, shorts, sleeveless shirts or T-shirts.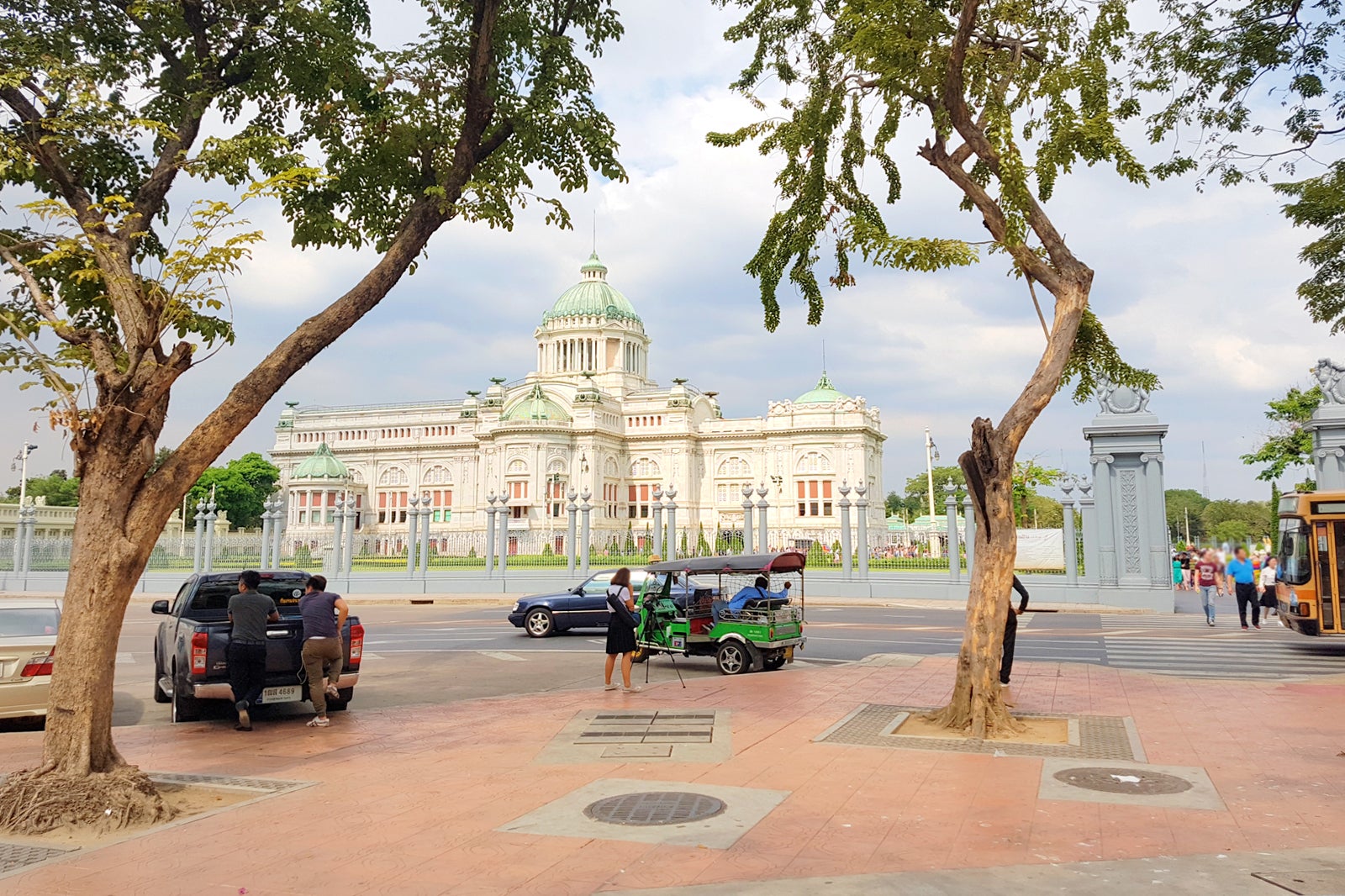 Ananta Samakhom Throne Hall Bangkok
Location: Royal Plaza, 71 Uthong Nai Alley, Dusit, Bangkok 10300, Thailand
Open: Tuesday–Sunday from 10am to 3.30pm (closed on Mondays)
Phone: +66 (0)2 283 9411
Back to top