10 Best Things to Do with Kids in Hualien
Fun Places in Hualien to Take Your Family
The extensive range of things to do in Hualien has made it a popular holiday destination for travellers with little ones in tow. In recent years, Hualien has developed numerous family-friendly recreational parks that make the most of its rich natural beauty. Children can spend the day riding horses and petting goats at Hualian Huei Lan Bay Happy Farm. In the summer, you can escape the heat at the Jhih Ka Syuan Forest Park.
There are also family-friendly activities that give you a chance to try delicious Hualien specialities. Take a train ride in Fuxing Community, where you can pick and eat local pineapples, make takoyaki (grilled octopus balls) at Chihsing Tan Katsuo Museum, or drink fresh milk at Ji-Jheng Ranch. Check out our guide to some of the best places in Hualien to take your kids.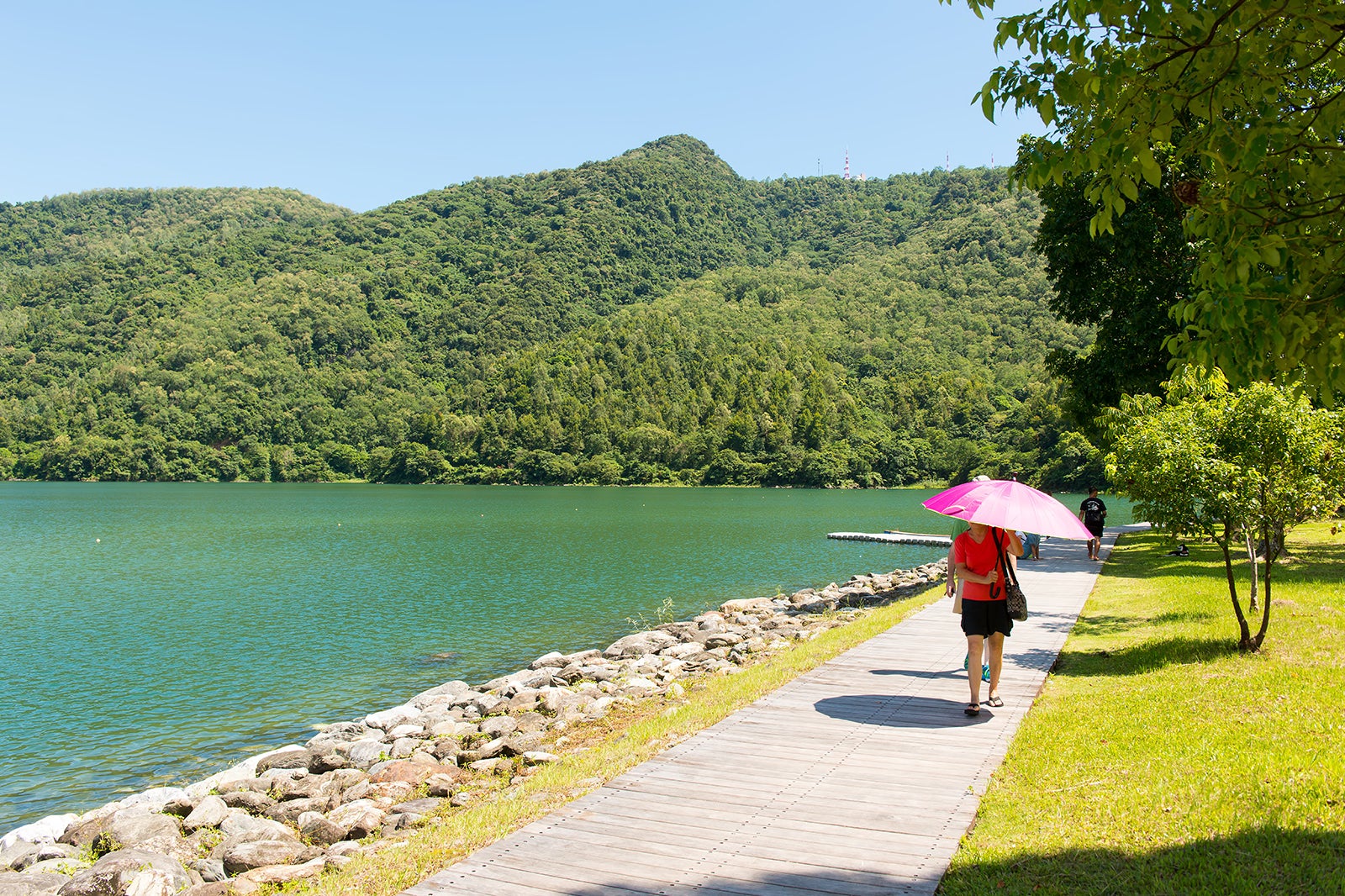 Fuxing Community in Ruishui Township is the main pineapple-producing region of Taiwan. You can see lines of maple, camphor, soapberry and other trees in the park. There's also a pineapple maze where children can explore and play hide-and-seek.
One of the most attractive sights in Fuxing Community is the yellow pineapple train that passes through endless pineapple gardens and forests, before finally reaching Menghuan Lake. You can stop and take a quiet rest in these idyllic surroundings, admiring the beautiful lakeside scenery and mist hanging over the mountains. You can also ride a modified tractor through lush farm fields. If you visit during pineapple season (July to August), you can also pick and eat delicious, juicy pineapple straight from the field. Don't forget to buy some pineapple products to take home with you – and hopefully bring you good luck!
Location: No.70, Lianxing Rd., Fuxing Village, Ruisui Township, Hualien County, Taiwan 97843
Open: Daily from 8 am to 5 pm
2
Jhih Ka Syuan Forest Park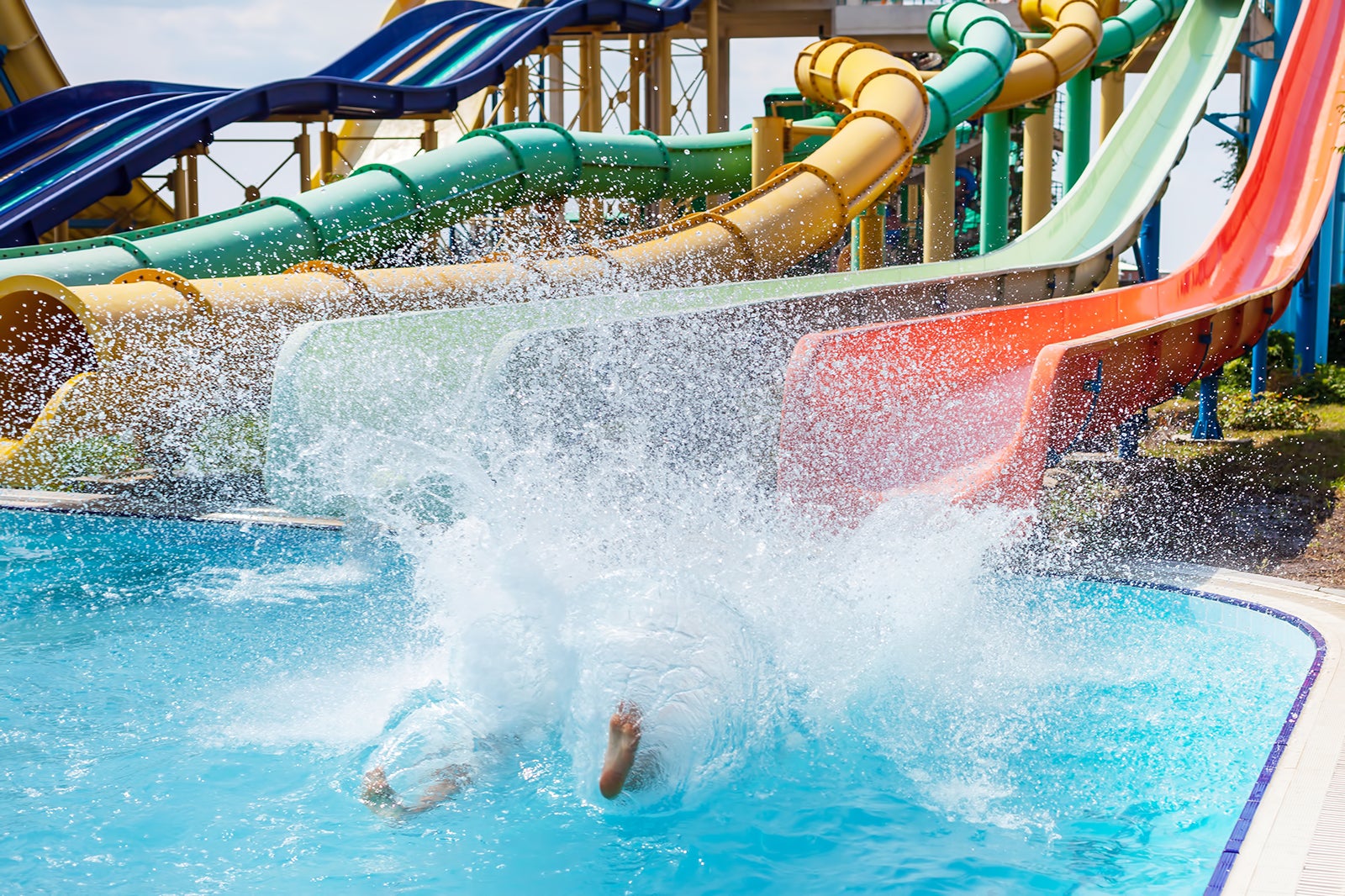 Jhih Ka Syuan Forest Park has many forest landscapes and an outdoor pool that's open for free from July to August. The pool offers a wide range of fun facilities – you can whizz through a 2-storey rotating waterslide into the pool. Kids can have a mini battle using the water cannons in a children's pool, or stand hand-in-hand and jump over the waves in an artificial wave pool.
Away from the water facilities, Jhih Ka Syuan Forest Park's vast grass and forest areas are excellent for cycling, kite-flying and picnics. The numerous botanical gardens provide an excellent opportunity for children to learn about the rich ecosystem. There's also a unique, pyramid-shaped greenhouse that offers photo opportunities. During the Japanese occupation period, the park was the airbase of the Japanese army. A giant steel dragonfly sits on the grass to commemorate this period of Taiwan's history.
Location: No. 299, Section 2, Zhongzheng Rd., Ji'an Township, Hualien County, Taiwan 97358
3
Hualien Pacific Landscape Park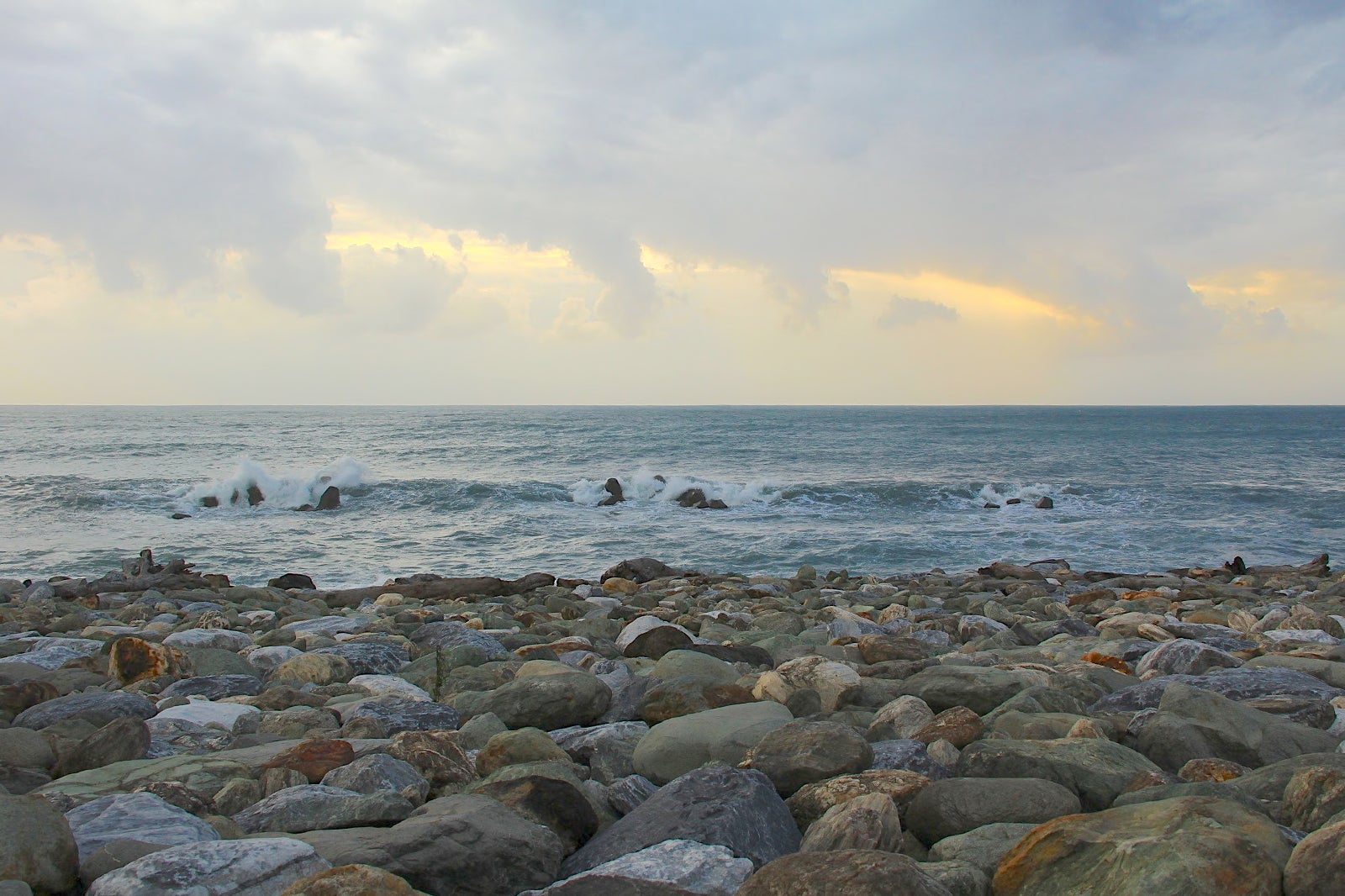 Couples
Families
Budget
Adventure
The Pacific Landscape Park, which opened in 2019, is a hugely popular attraction for kids in Hualien. The park is like a big sandpit where you can run barefoot on clean and fine sand. The playground's main attractions are the pirate ship, trampoline and bird's nest swing. The giant wooden pirate ship is decked out with climbing frames, slides, climbing ropes, horizontal bars and much more – ready to turn city kids into Captain Jack. Although the trampoline is fairly small, it's big enough for young kids to jump on.
The bird's nest swing is much quieter than the pirate ship and trampoline, but there's usually a queue in front of it. The Pacific Landscape Park is located close to the sea, so you also get to enjoy the sea views and breeze. As there is no shade, make sure to wear sunscreen and drink plenty of water throughout the day.
Location: Haibin Street, Hualien City, Hualien County, Taiwan 97048
photo by Qingwu Zhou (CC BY-SA 3.0) modified
4
Clam picking at Li Chuan Aquafarm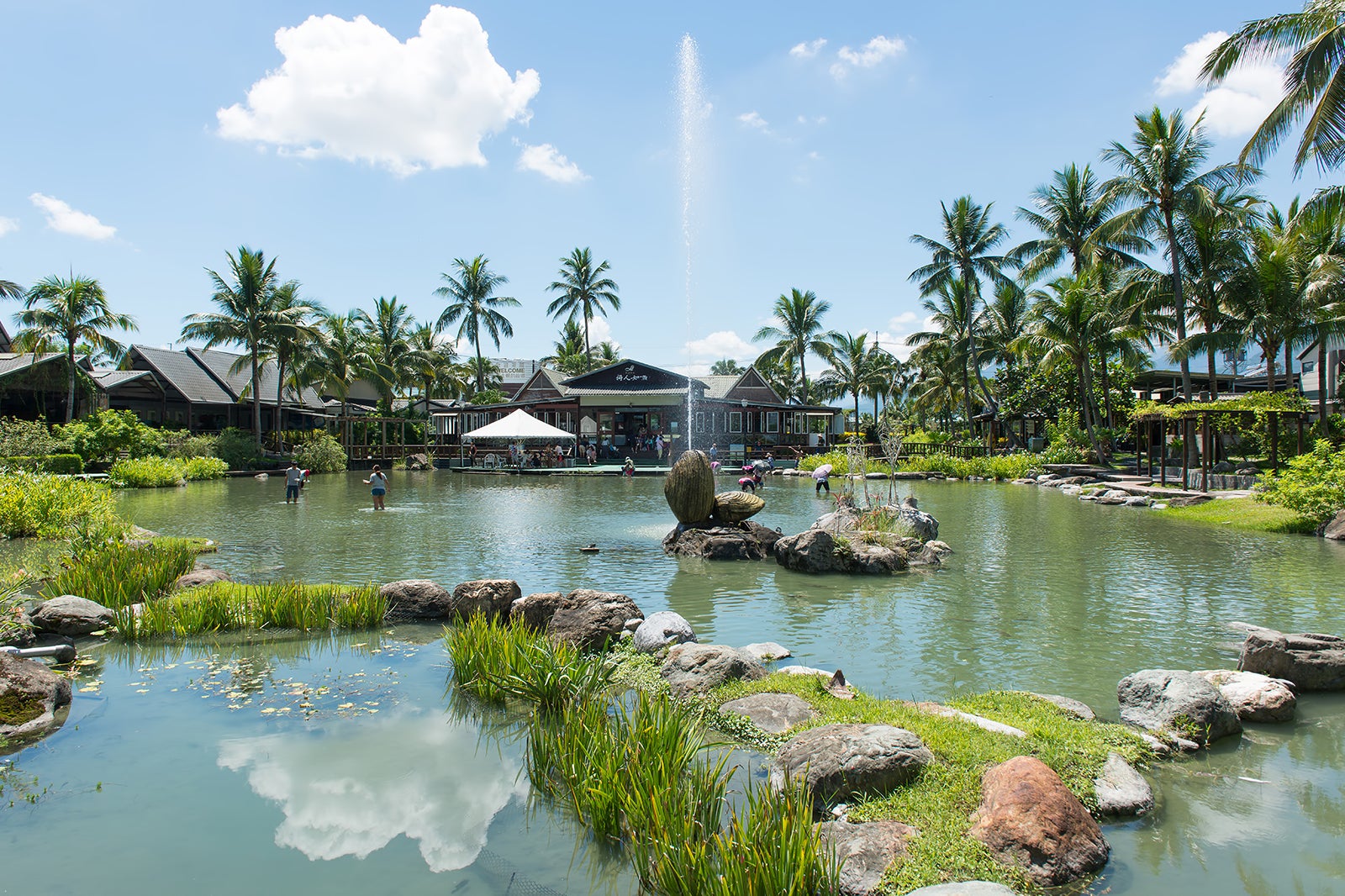 Li Chuan Aquafarm in Shoufeng Township is famous for its huge and fat golden clams. One of the most interesting activities here is clam picking, where people of all ages roll up their trousers and step into muddy ponds to scoop up golden clams. They're quite hard to find, but you can take home all the clams that you've picked. The clam pond is deep enough to cover your knees, so bring a change of clothes if you plan on picking clams.
You can also feed fish or make clamshell crafts at Li Chuan Aquafarm. A must-try here is fried clams. The golden clams (lâ-lá in Taiwanese) are very plump but don't have an earthy or fishy taste. Homemade clam tablets (xian ding) and clam essence (xian jing) are excellent souvenirs for those interested in traditional Chinese medicine.
Location: No. 45, Fish Pool, Shoufeng Township, Hualien County, Taiwan 97446
Open: Daily from 9 am to 7 pm
Phone: +886 (0)3 865 1333
5
Make your own takoyaki at Chihsing Tan Katsuo Museum
Chihsing Tan Katsuo Museum is dedicated to dried bonito fish, providing a detailed introduction to the process of making katsuo (dried bonito flakes) and Hualien's fishery culture. The museum also hosts courses where you can prepare your own katsuo flakes and takoyaki (grilled octopus balls).
Parents and kids get to cook the takoyaki before adding the katsuo flakes and sauce to it. You get a great day together, along with the chance to enjoy delicious food. Chihsing Tan Katsuo Museum has also collaborated with local fishing villages to develop a variety of seafood snacks. Don't forget to get some before you leave.
Location: No. 148, Qixing Street, Dahan Village, Xincheng Township, Hualien County, Taiwan 97143
Open: Daily from 8.30 am to 5.30 pm
Phone: +886 (0)3 823 6100
photo by Cmglee (CC BY-SA 3.0) modified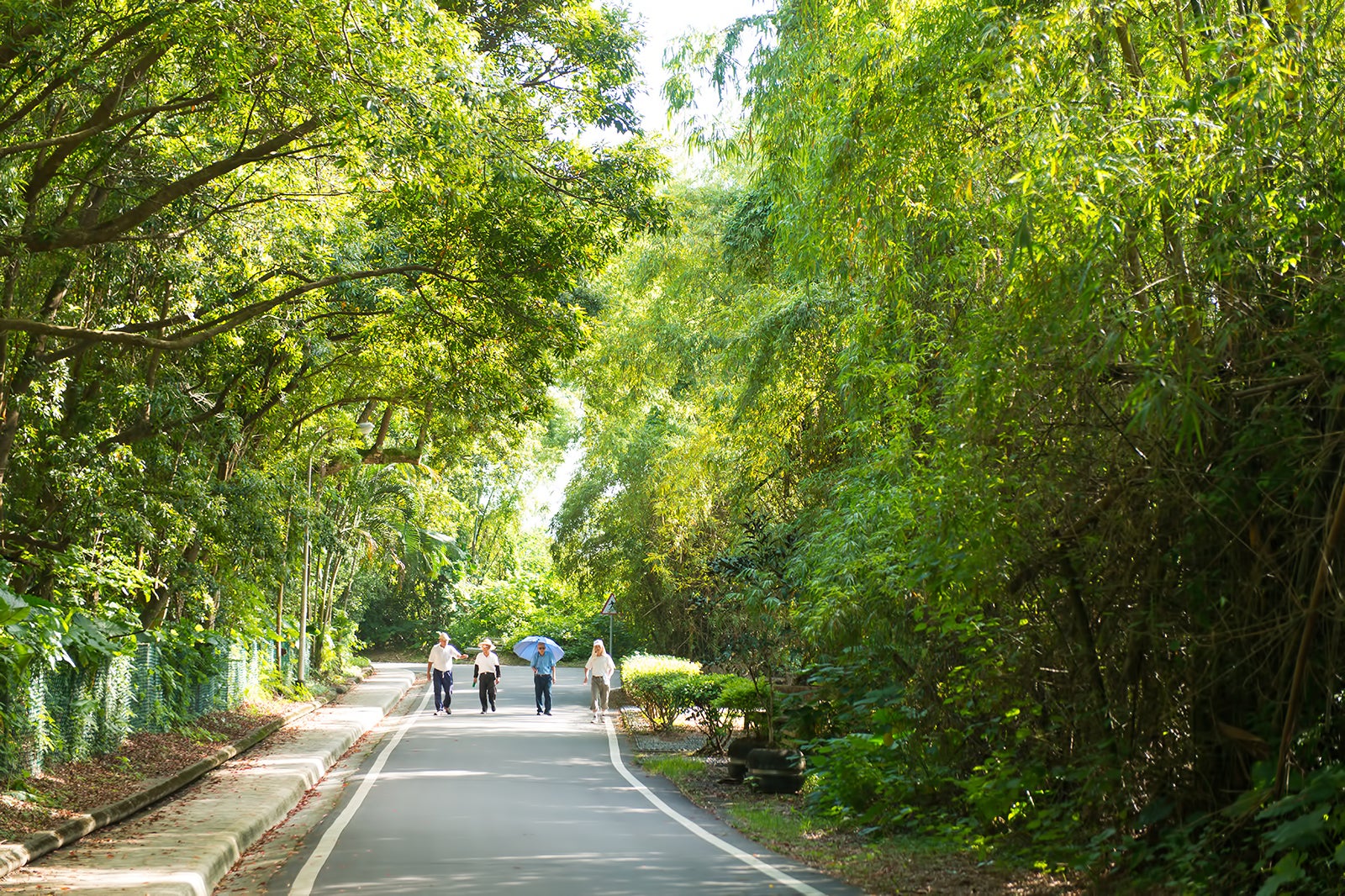 Meilun Mountain Park has several climbing facilities, including a maze-like rhombus net which helps develop kids' spatial awareness as they pass through the ropes. The climbing wall is relatively flat so that small kids can easily conquer it, giving them a sense of accomplishment. Older kids are always excited by the centrifugal force generated by the park's spinning cup. They can either lie flat or sit while their parents push it.
The physical characteristics of the slope mean that the spinning cup will spin automatically if the kids are heavy enough. There are also bird's nest swings, gravel slides and other facilities throughout Meilun Mountain Park. The ground is covered with anti-fall mats as an added safety feature.
Location: No. 25-2 Shangzhi Rd., Hualien City, Hualien County, Taiwan 97073
7
Feed cows at Ji-Jheng Ranch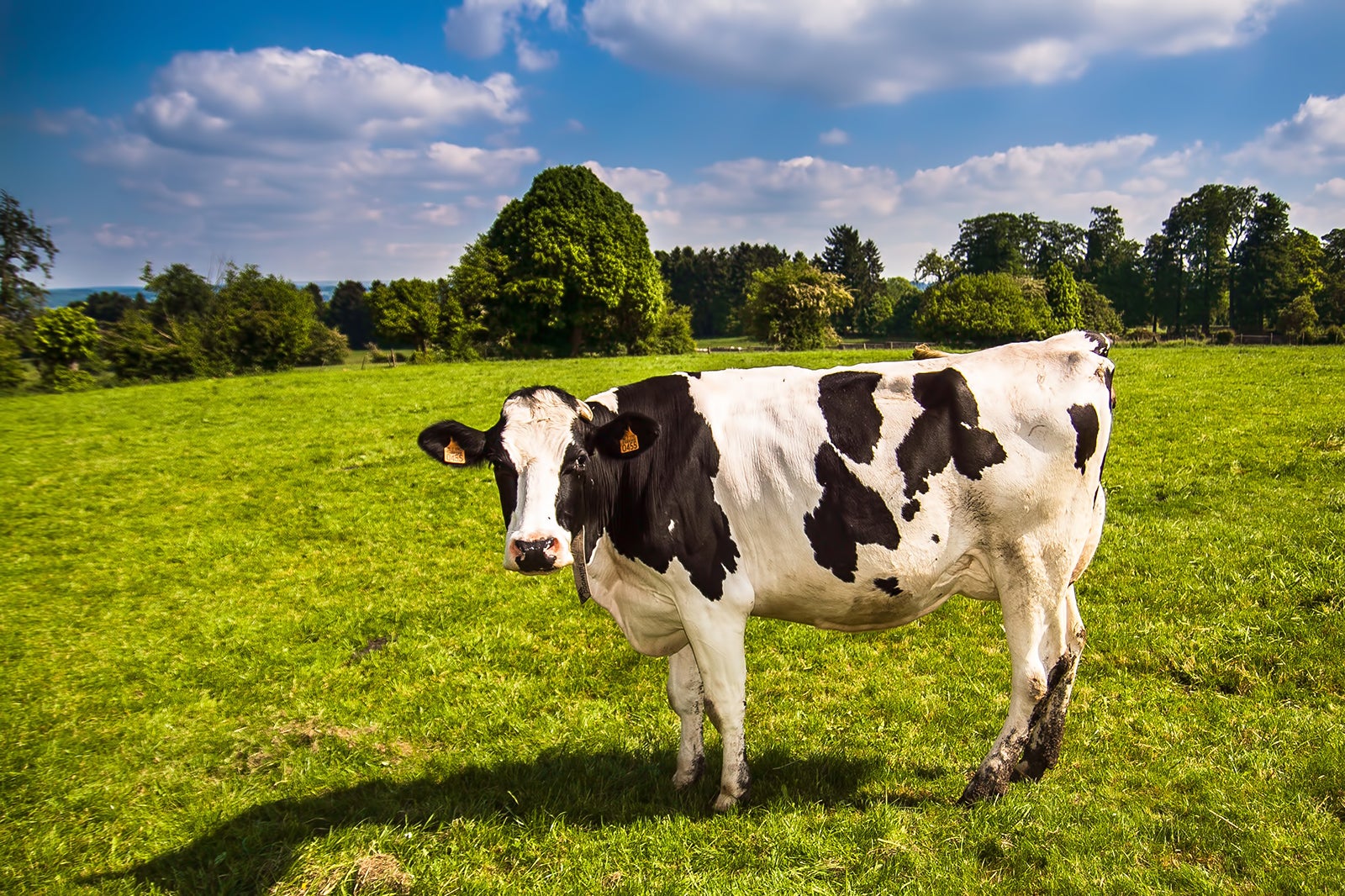 Ji-Jheng Ranch is located near the Xiuguluan River Rafting Tourist Center, by the Rueisuei Bridge. The ranch was originally a dairy farm, but has been transformed into a family-friendly attraction in Hualien. You can enjoy the peaceful Huatung Valley, away from bustling tour groups. The vast plain stretches all the way to the Central Mountain Range. The Xiuguluan River flows gently through the fields of the farm. Dairy cows reared in this unique environment produce particularly rich milk. You may well find yourself envying the local lifestyle as you walk along the stream or across the grassland, taking a few moments to appreciate the slower pace of life.
Ji-Jheng Ranch is also home to a number of gentle, small animals. You can buy a bunch of grass for your kids to get up close to the calves and lambs. There's an onsite restaurant that serves the farm's fresh milk in chicken and vegetable soup, which gives it a smooth and subtle flavour. In the shop, you can buy fresh milk and a variety of dairy products to take back home.
Location: No. 230, Section 3, Zhongshan Rd., Ruisui Township, Hualien County, Taiwan 97841
Open: Daily from 8 am to 5.30 pm
Phone: +886 (0)3 887 5588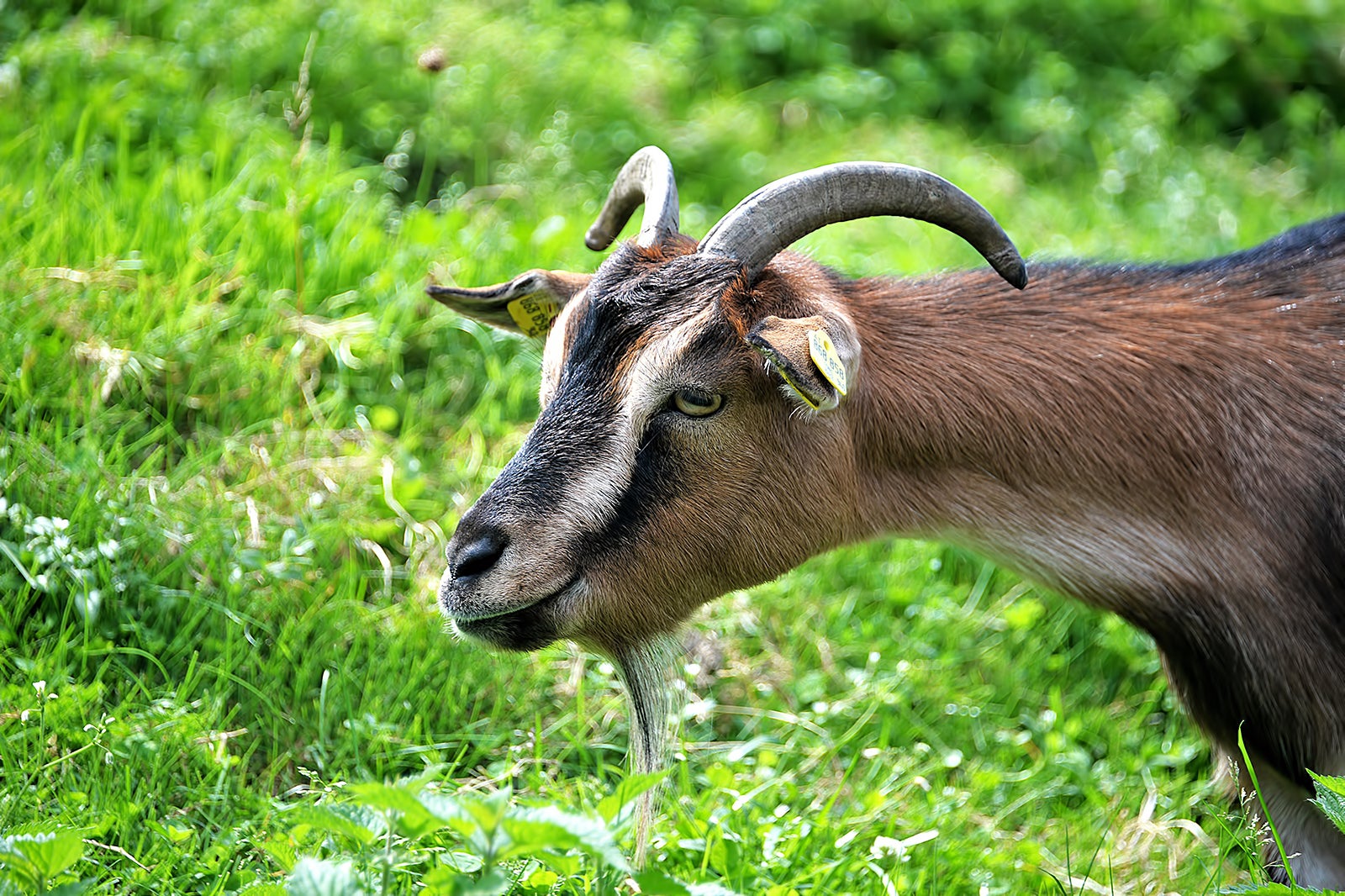 Tai Kai Xin Farm has been a popular attraction for families in Hualien for many years. Locals often come here during holidays to enjoy a picnic and play games on the lush premise. The farm's main draw is its free-roaming animals – you can see friendly goats munching away on the grassy fields. Kids can also stroke the Formosan sika deer if they get close enough. You can also one of the farm's beautiful horses (booking is required). When the flowers are in full bloom in summer, you'll often find many people taking photos in the sunflower fields.
Tai Kai Xin Farm is so big that you might want to consider renting an electric scooter or a bicycle if you're after a more leisurely tour. There's a paved path leading all the way to the Hualien River Estuary, where you can enjoy the seascape and watch the sunrise. A container-shaped coffee shop and a specially designed green building near the farm are also worth a visit.
Location: No.100, Huazhong Rd., Ji'an Township, Hualien County, Taiwan 97356
Open: Daily from 8.30 am to 5.30 pm
Phone: +886 (0)3 842 0889
Located behind Hualien Children's Library, Jin Feng Park is a great place for kids to have fun after a spot of reading. The park is centred around the activities of rope climbing and zip-lining, so you're bound to see plenty of kids swinging about. Large climbing ropes and nets are combined in many of the activities.
The pyramid-shaped climbing net is the most difficult route – the ropes are intertwined and you must look very carefully to find the way out. Passing through a rope hole and walking on a single rope, just as you would on a single-plank bridge, demands concentration and perfect balance. The most popular game among parents and kids is the Tarzan Zip-Lining, in which they stand on a zip line and slide from the mound to reach the opposite side. Beneath the climbing net is a big sandpit where younger kids can amuse themselves while the older kids climb overhead. Seats in the shape of caterpillars and trains are provided for adults to sit and rest.
Location: No. 113, Jin Feng Street, Hualien City, Hualien County, Taiwan 97055
10
Hwa-Gang Family Sand Pool
Hwa-Gang Family Sand Pool, formerly Hwa-Gang Swimming Pool, is a sea-themed centre with a 20-metre-long swimming pool that's filled with fine sand. All the recreational facilities are located in and around the sand pool, so kids can play safely. The whale-shaped slide is one of the park's most popular attraction on account of its novel and interesting design. Kids climb the steps at the whale's rear and then slide out of its wide mouth. The whale also sprays a jet of water at regular intervals.
At the other end of Hwa-Gang Family Sand Pool, there are climbing nets, climbing walls and balance beams. Clownfish-shaped taps lined up along the pond are used for washing hands and feet. Eating and drinking aren't allowed in the play area. Children must be accompanied by their parents when they're playing in the sand pool.
Location: No. 40, Gongyuan Rd., Hualien City, Hualien County, Taiwan 97048
Open: Saturday–Sunday from 4 pm to 8.30 pm (closed from Mondays to Fridays)
Back to top