10 Things to Do in Geneva on a Small Budget
Holidays in Geneva Don't Have to Be Expensive
The Swiss city of Geneva is among the most expensive destinations in the world for visitors, with everything from accommodation to meals that can cost an arm and a leg. Prices are sure to make thrifty travellers wince. But fear not – Geneva can still be done on a budget!
While some aspects of life here are indeed eye-wateringly pricey, others are surprisingly cheap or even free. From getting the most out of free walking tours and public transport to spending time at one of Switzerland's truly stunning natural attractions, there's still every reason for travellers on a small budget to make a trip to Geneva.
1
Admire the Botanical Garden
Free lakeside gardens with regular exhibitions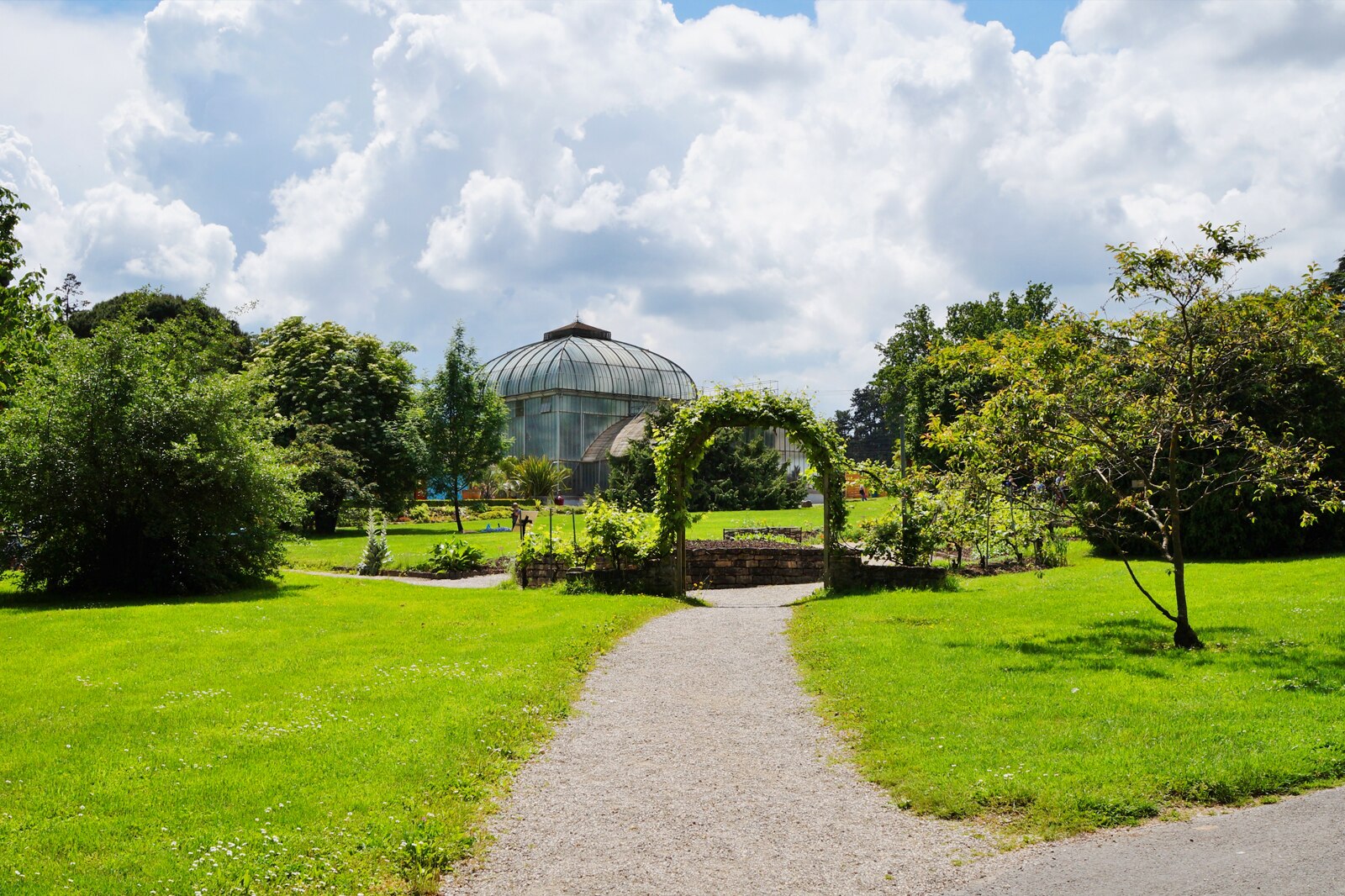 Home to between 12,000 and 16,000 different plant species, Geneva's Conservatoire et Jardin Botaniques (Conservatory and Botanical Garden) is a great spot for escaping the downtown hustle and bustle for a spot of greenery and peace.
Various sectors and collections around the enormous, well-cared-for gardens are dedicated to flora of different types, while rotating exhibitions explore the interactions between plant life and the rest of the world. The Botanical Garden is set just back from the banks of Lake Geneva – and, best of all, it's free to enter.
Location: Chemin de L'Imperatrice 1, 1292 Pregny-Chambésy, Switzerland
Open: Daily from 8am to 5pm
Phone: +41 (0)22 418 51 00
2
Go for dinner in Gaillard, France
Make savings by eating abroad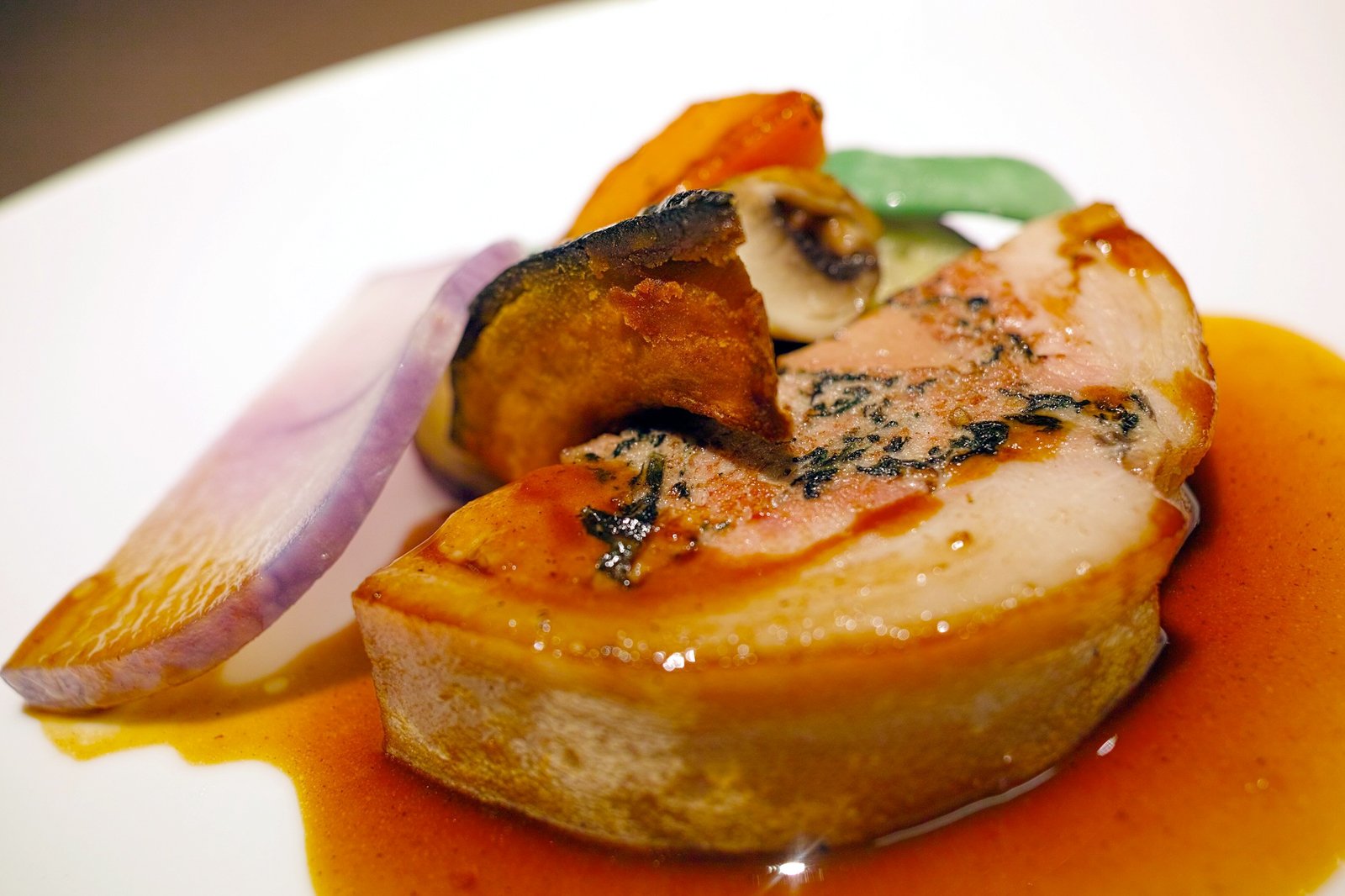 It's no secret Switzerland is extraordinarily expensive, and that includes eating. But Europe's open internal borders allow for a neat hack of heading to France for lunch or dinner, saving yourself a bundle.
From Geneva's Bel-Air neighbourhood, it's a 20-minute ride on tram number 12 to the Swiss municipality of Thônex, from where you can walk or take bus number 5 across the border into the French town of Ambilly. You'll find plenty of good, inexpensive restaurants here. Continue by bus or on foot to Gaillard, where there are even more – L'Auberge de Gaillard is a popular French option.
Location: 25 Rue de la Libération, 74240 Gaillard, France
Phone: +33 (0)45 038 28 97
3
Take a dip in Lake Geneva
Get a buzz from urban swimming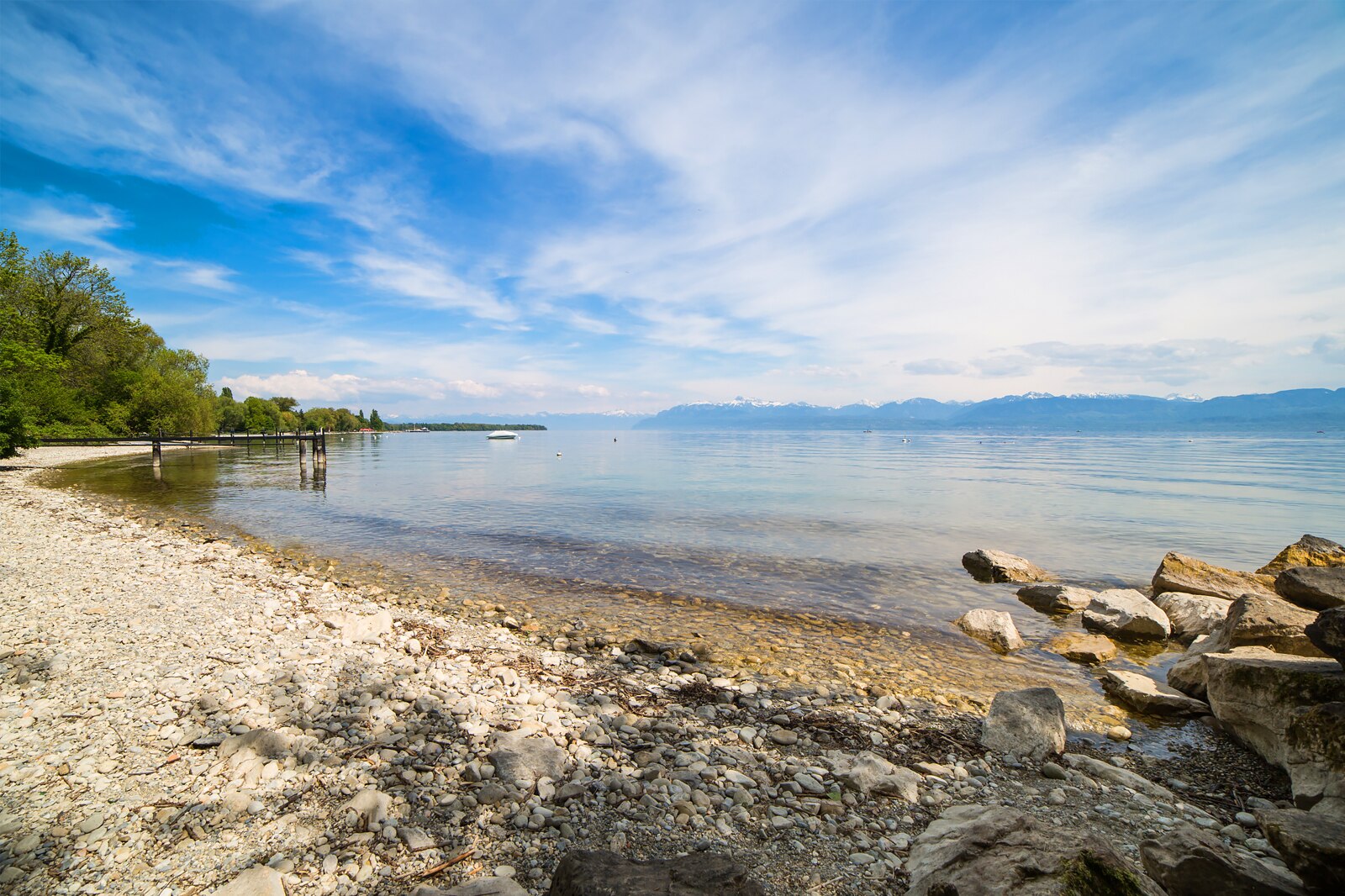 Budget
Families
Photo
Adventure
Geneva is perhaps best known for the lake at the southern end of which it sits – and what sort of visit to the Swiss city are you making if you don't also take a dip in its namesake body of water?
There are dozens of places from which you can submerge yourself in the cooling, relaxing waters of Lake Geneva, including the Bains des Pâquis jetty and Genève Plage (Geneva Beach). A spot of urban swimming also gives you the opportunity to take in the city's vista from a different perspective, and it's a totally free way to pleasantly spend part of the day.
Location: Quai du Mont-Blanc 30, 1201 Geneva, Switzerland
Open: Daily (hours vary depending on the weather)
Phone: +41 (0)22 732 29 74
4
Hit up the Natural History Museum
Explore the museum then relax in the park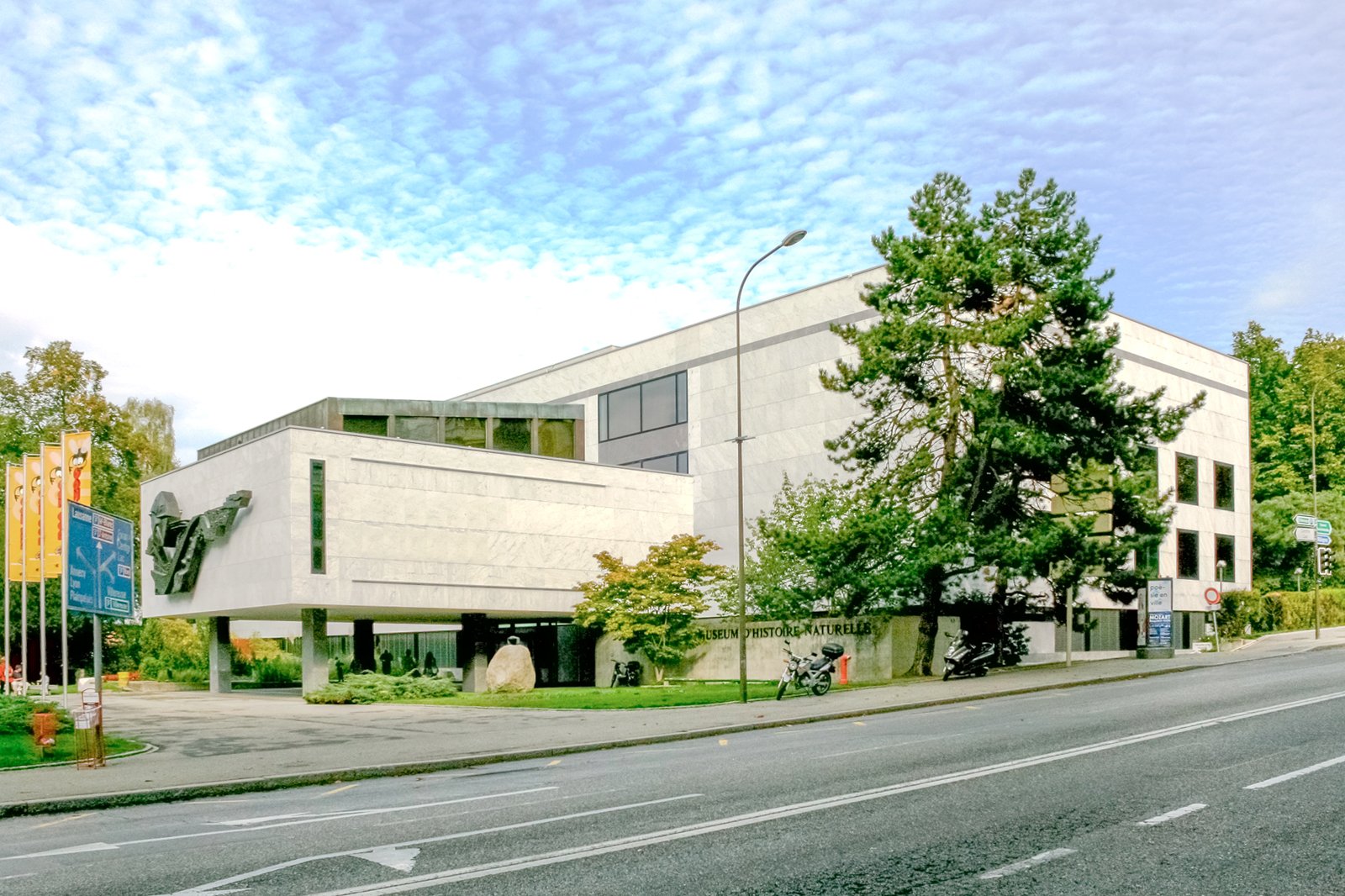 For families especially, museums can be a blessing in helping to keep everyone interested and engaged (and little ones occupied) while adding an educational twist to a city break.
The good news is numerous museums in Geneva don't even charge admission, so you're free to wander the likes of Switzerland's largest Muséum d'Histoire Naturelle (Natural History Museum) without spending a single cent. Located close to the prestigious Eaux-Vives neighbourhood and within the grounds of Parc Malagnou (Malagnou Park), the museum houses the famed Swiss naturalist Louis Jurine's insect collections.
Location: Route de Malagnou 1, 1208 Geneva, Switzerland
Open: Tuesday–Sunday from 10am to 5pm (closed on Mondays)
Phone: +41 (0)22 418 63 00
photo by Grototoro (CC BY-SA 3.0) modified
5
Hang out in the Parc des Eaux-Vives
For fresh air and free views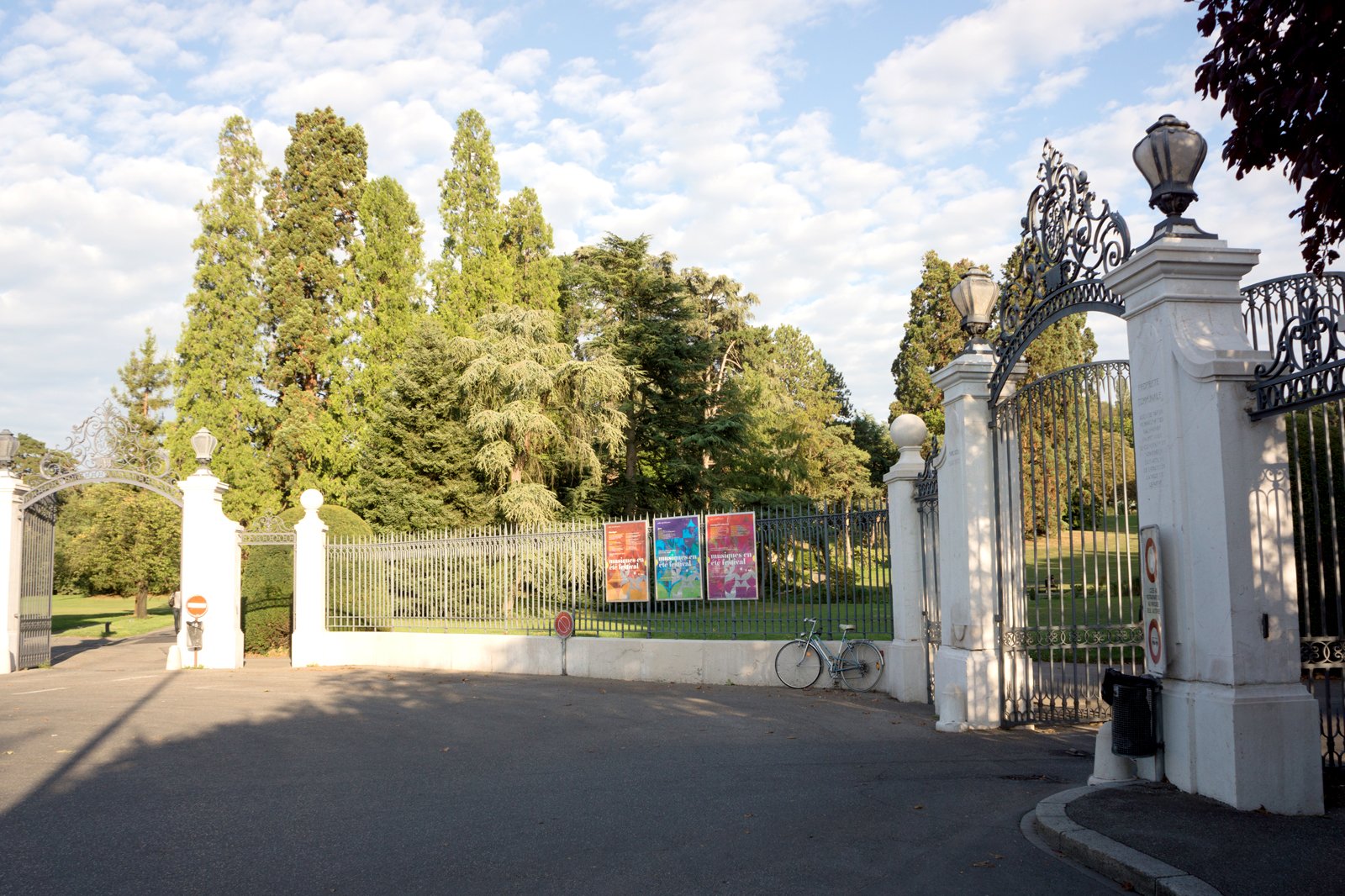 Budget
Couples
Families
Photo
Plenty of Geneva is given over to green spaces; whether you're looking for a contemplative walk, a romantic picnic, or some easy family downtime, the city's numerous parks have you covered.
Among them is the large, hilly Parc des Eaux-Vives (Eaux-Vives Park), which sits on one of the oldest parts of Geneva and dates back to the 16th century. Its position alongside Lake Geneva offers great views to the Jet d'Eau (Geneva Water Fountain) as well as the Parc de la Grange. Parc des Eaux-Vives even has its own beach and dock.
Location: Quai Gustave-Ador 82, 1207 Geneva, Switzerland
photo by Fanny Schertzer (CC BY 3.0) modified
6
Join the Free Walk Geneva tour
Get a local's take on the city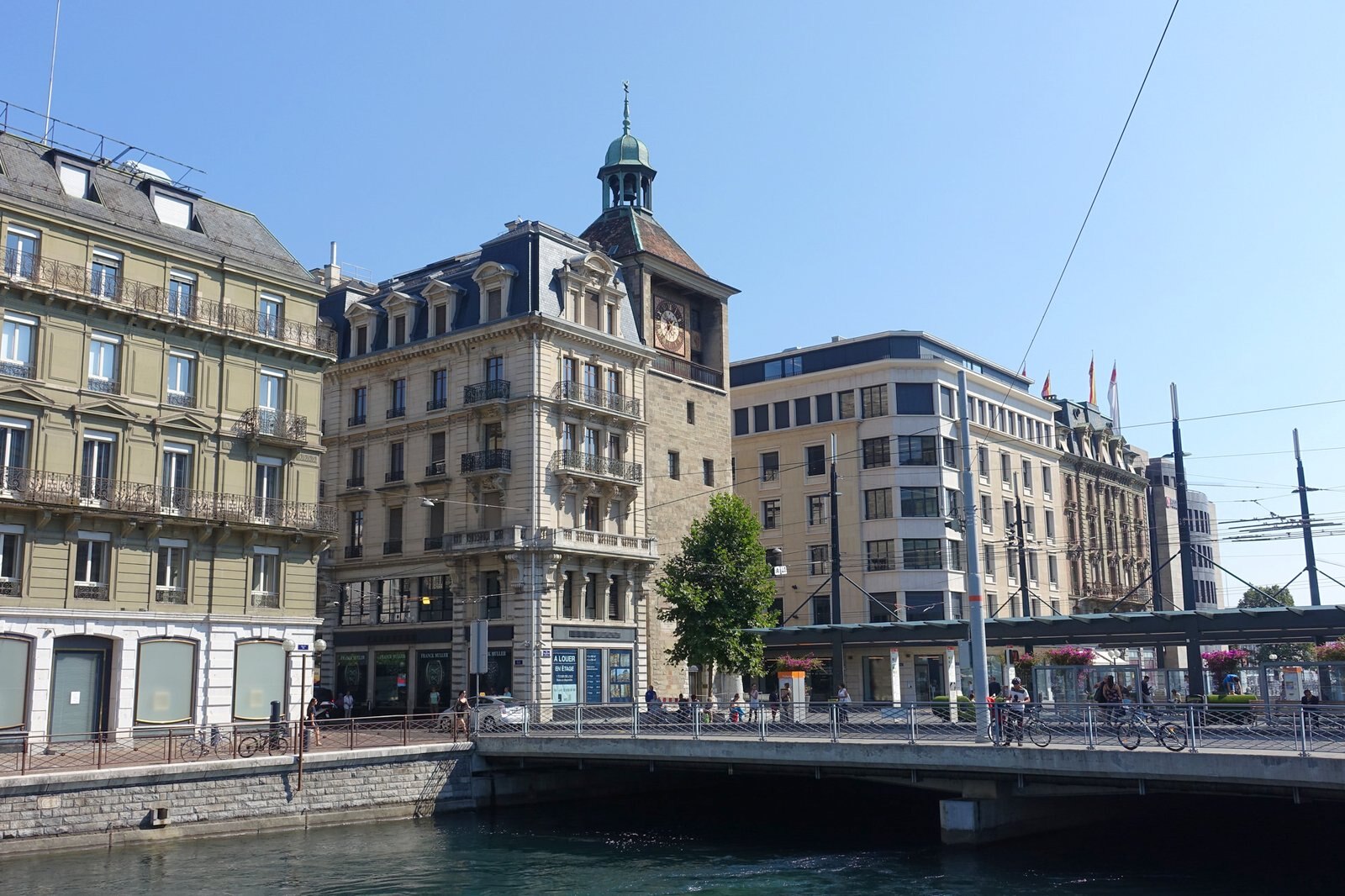 Popular across European cities and elsewhere, there is arguably no better way to take in a place's history and sights than on a free walking tour led by a knowledgeable and enthusiastic local resident.
Free Walk Geneva's signature Heart of Geneva tour takes place daily (and as often as twice to three times a day at weekends) and is run in numerous different languages. It takes in both the city's old town as you see it today and how it has changed over the years. A second tour, operated less frequently, focusses on the numerous international political organisations that call Geneva home.
photo by Guilhem Vellut (CC BY 2.0) modified
7
Hunt for a bargain at the Plainpalais Flea Market
Pick up unique, inexpensive souvenirs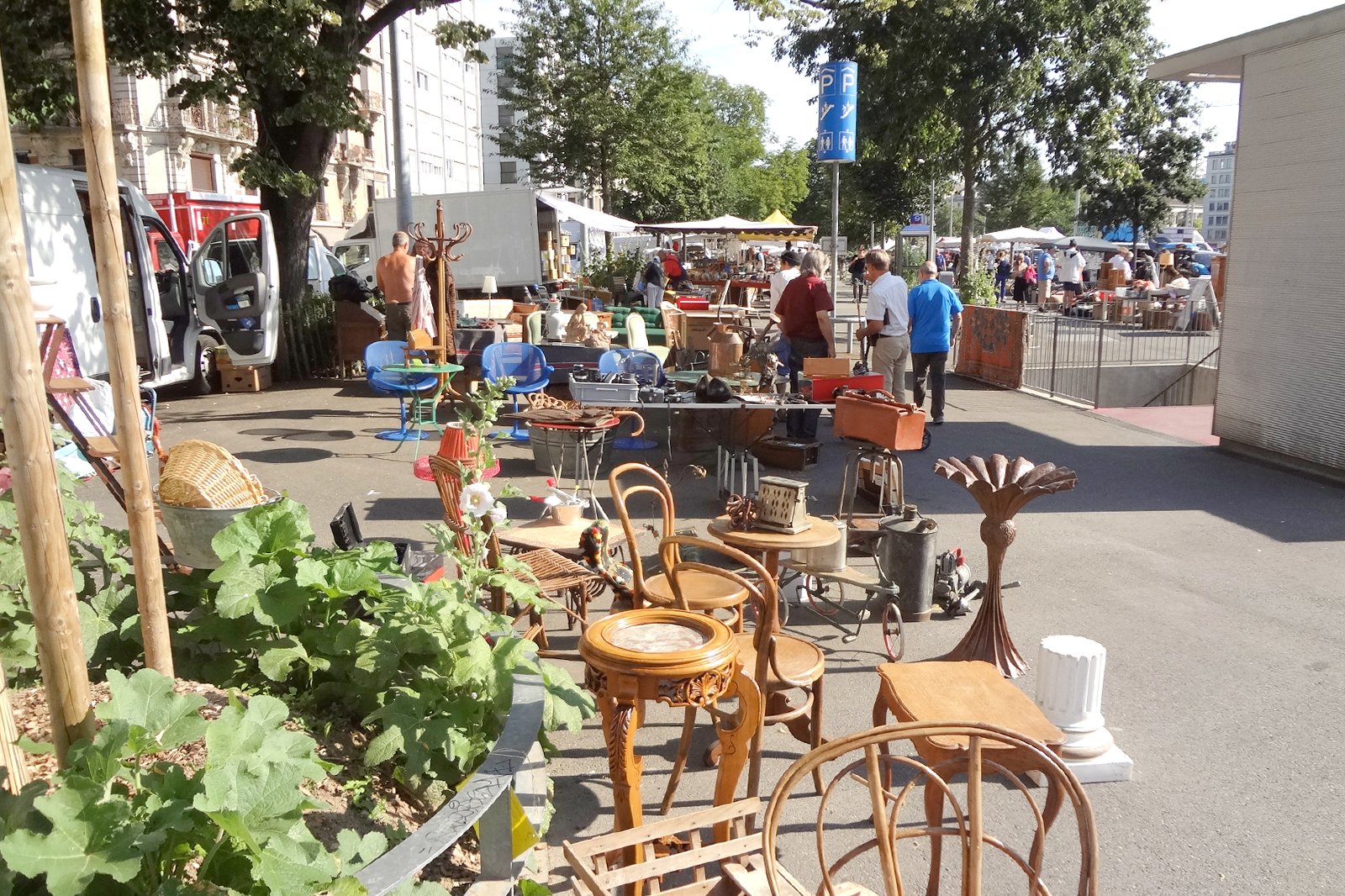 Before you head off to burn all your hard-earned spending money at Geneva's expensive high-end boutiques, take time to hunt for something unique – and in all likelihood comparatively inexpensive – at the city's Marché aux Puces de Plainpalais (Plainpalais Flea Market).
This regular market runs all day from early mornings and attracts a host of traders hawking everything from furniture and homewares to vinyl. Three times a week, the spot also serves as a large scale produce market that's equally worth a look.
Location: Plaine de Plainpalais, 1205 Geneva, Switzerland
Open: Wednesday, Saturday, and the first Sunday of the month, from 6.30am to 5.15pm (until 6.15pm in the summer, but closed on 01 August)
Phone: +41 (0)22 418 61 00
photo by MHM55 (CC BY-SA 4.0) modified
8
Browse the Voltaire Institute and Museum
At the home of Geneva's famous resident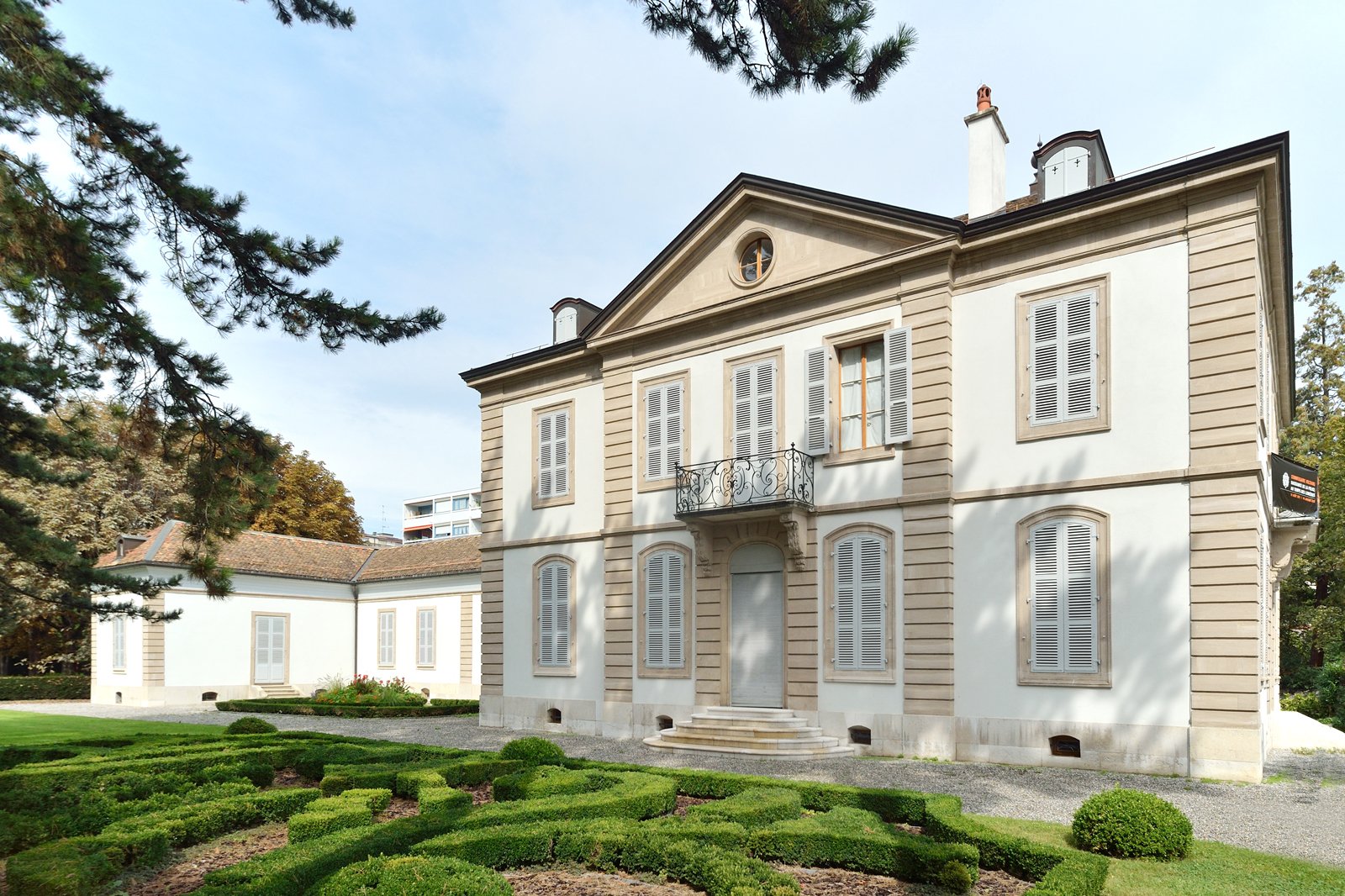 Among Geneva's feted former residents is none other than writer Voltaire, who in the 1750s spent time in the city for part of his period of exile from France.
The Institut et Musée Voltaire (Voltaire Institute and Museum) is set in the very home in which Voltaire lived for 5 years while in Geneva, and it tells the story of his life and works here and elsewhere. Also housing both a library and an Enlightenment research centre, the museum is – like a number of other museums around the city – free to enter.
Location: Rue des Délices 25, 1203 Geneva, Switzerland
Open: Monday to Friday from 2pm to 5pm (closed on weekends)
Phone: +41 22 418 95 60
photo by Gfuerst (CC BY-SA 3.0) modified
9
Make the most of free public transport
Get around without shelling out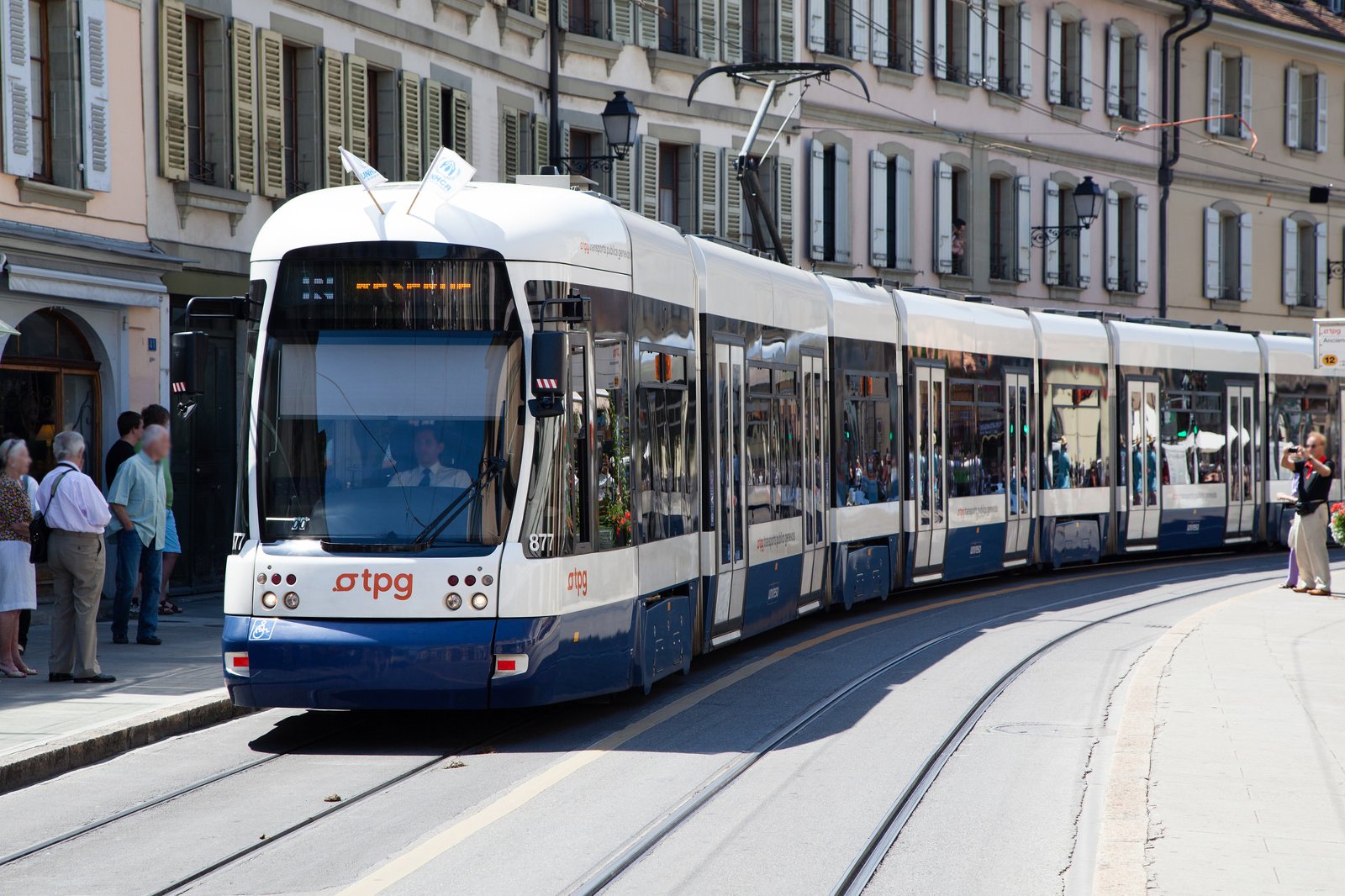 In a city as expensive as Geneva, you might anticipate transport costs eating up your travel budget – but that needn't be so. Just make sure you get your Geneva Transport Card as soon as you check into your accommodation.
Guests at all hotels are entitled to this free card, which lets you travel in and around the city without charge for as long as you're staying. And with predictably reliable Swiss public transport, that means you can stay a little further out – saving on hotel costs – and travel in and out easily and inexpensively.
photo by Tom Page (CC BY-SA 2.0) modified
10
Watch movies and concerts under the stars
Free fun beyond sundown
The weather in Geneva might not be the world's warmest for the majority of the year. But that just means that, when it does heat up a little, you need to make the most of it for as long as possible.
One great way to do exactly that is to take advantage of the free outdoor concerts and movie screenings that the city puts on in the summer season, allowing you to soak up the ambience of Switzerland's great outdoors for just a little longer. If you're in Geneva in the summer, expect locally selected films on big screens and live music concerts in the city's parks, including in the Parc de la Grange.
Location: Quai Gustave-Ador, 1207 Geneva, Switzerland
Back to top